Looking for fun and romantic date night ideas in Los Angeles? Check this post for the 30+ best date night ideas that you'll love!
It is said that as long as you meet the right person, every day is Valentine's Day. But how can we keep the sweetness and enthusiasm and surprise your lover every time? Luckily, The city of angels has many romantic corners worth exploring, no matter what kind of romance you want, it is not a problem. Whether it is a candlelight dinner, an elegant bar, or an outdoor beautiful scenery, it can bring lovers a happy and unforgettable date night.
So in this post, we are sharing 40+ best date night ideas in Los Angeles including restaurants, spots, and ideas for your next date night. Whether you are looking for the best first date ideas to win a second date or more sparks to your love life, an ideal plan for a double date, or a unique experience for a blind date, you will find the best inspiration here. So scroll down to check these best places and ideas.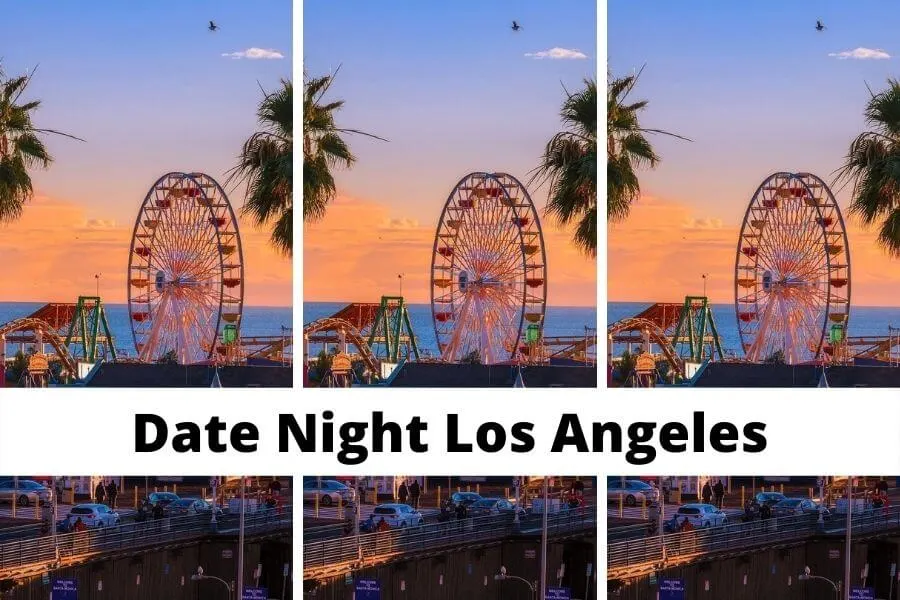 This post may contain affiliate links, which means I'll receive a commission if you purchase through my link, at no extra cost to you. Please read the full disclosure here.
This post is all about date night Los Angeles.
Santa Monica Pier
The Santa Monica Pier is located on the Pacific coast, west of Los Angeles, and is both a resort and a residential area. It is a perfect place for a romantic date.
There is a Ferris wheel near the pier, from which you can enjoy the beautiful coastline; and in summer, the pier venue also holds an outdoor concert to enjoy live music once a week.
Restaurant recommendation: THE LOBSTER
There is nothing more pleasant than spending a day at Santa Monica Pier. The Lobster is located right at the entrance of this historic pier, offering amazing views and fresh and delicious seafood for visitors coming and going. This restaurant building was built in 1923 and is known as the "most romantic restaurant in Los Angeles."
The restaurant is very close to the sea. After dinner, you can also take your date for a walk on the beach or enjoy the live band to give your date night a dream and romantic ending.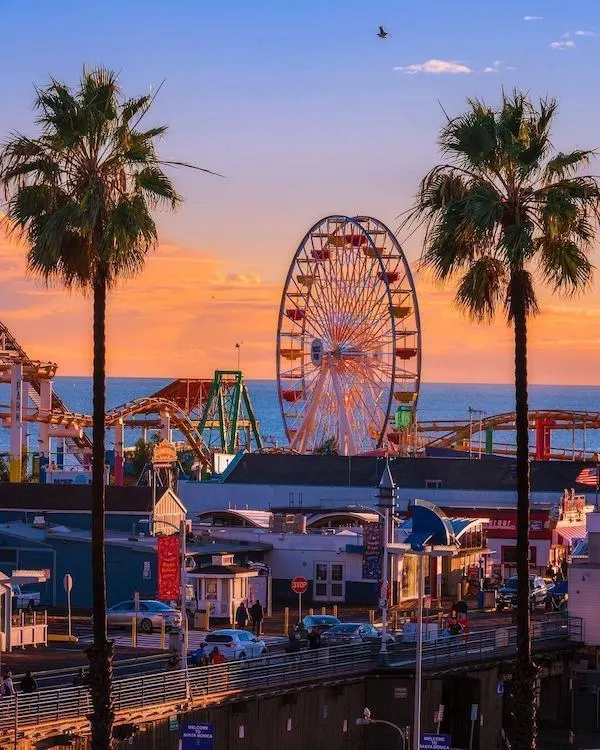 Griffith Observatory, Griffith Park
The Griffith Observatory is one of Los Angeles' most famous spots to have a good time .
The observatory is located on the hill northwest of the center of Los Angeles, opposite Hollywood Hills and Hollywood Sign. From the observatory, you can enjoy the bustling night view of the city. The lights of Los Angeles are like the twinkling Milky Way galaxy. The splendid night scene accompanied by the sweetness of the lovers makes people intoxicated.
The Griffith Observatory has also become a location for films such as "La La Land" and "Charlie Girl 2". The observatory has many types of telescopes, most of which are coin-operated, and some are free.
But it is not recommended to go on weekends. Because there are a lot of people on weekends, not only will it be more difficult to park, but also the romantic view will be overwhelmed by the people nearby.
There are many good restaurants near the Observatory, which can make you spend a wonderful evening!
Photo by Cameron Venti on Unsplash
Escape Rooms
In recent years, there have been more and more escape rooms in Los Angeles, and famous ones include Escape Room L.A. If you and your date both like to play an escape room from a locked room, then you will have a great time there.
There are so many escape room themes to choose from, you won't get bored no matter how you play! If you come to Los Angeles from other places, you should try Los Angeles' escape rooms. Designed by professional Hollywood teams, the latest mechanical puzzle-solving technology, and excellent scene effects, without any professional knowledge, let you play super fun.
But be sure to make an appointment in advance! Because some popular themes are very difficult to book.
Echo Park
This is a perfect spot. The romantic paddle boats on Echo park are enough to give you a wonderful sunset and start your romantic date night. On summer nights, a simple picnic is a very good idea. Or you can find a great restaurant around the park and want to use your delicious dinner.
Many restaurants near Echo Park provide outdoor dining facilities. For example, the Lady Byrd Cafe, where the parking lot has been transformed into independent transparent private rooms. The cabins are built with steel frames and transparent plastic cloth. At the same time, green plants, flowers and shaped iron doors are used to decorate the surroundings of the transparent house.
There are flashing lights at night, which makes the outdoor dining experience very different. It is very suitable for enjoying a perfect date night dinner here.
Culver City
Culver City has many good restaurants suitable for date night. We highly recommend Bar Bohemien. It is located on the top floor of the Citizen Public Market. This building is very chronological and was built in the 1920s. The combination of the plush leather green bar seats of the bar and the original brickwork of the building creates a sense of mystery and art.
One of his most famous cocktails is called "Fire & Rain", which mixes mezcal, lavender bitters and fresh lemon, which has a unique taste. Or choose locally produced wine from California from their craft beer and wine list.
If you are boring just a dinner, Culver City also has a lot of fun places for you to play in front of the dinner. For example, Culver City's Hayden Tract, an industrial center that was reorganized only a few blocks from downtown Culver City, is a good place to explore some potential future eclectic buildings. These buildings are now mostly used as offices for media companies and graphic designers, but if you wander around the surrounding area, you will see some post-modern buildings rebuilt by the team in the 1980s.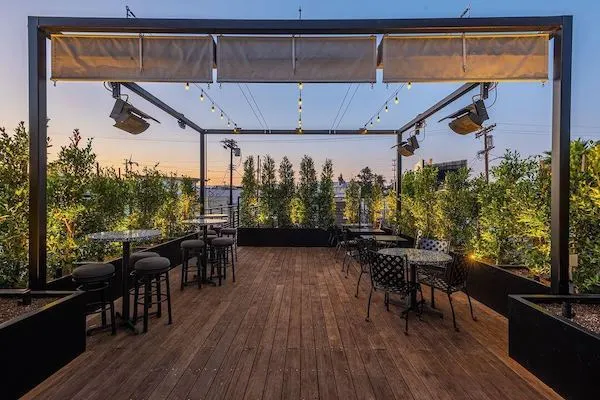 Hollywood Bowl
A hot spot. As a landmark of Hollywood, the Hollywood Bowl is the largest amphitheater in the United States and the best place for couples to date.
When the sun sets, the entire amphitheater is bathed in the golden afterglow, like a paradise on earth. Under the starry sky dotted with stars at night, in a theater with the sky as the curtain and the ground as the seat, accompanied by dreamlike music, dance with your lover and engrave each other's names in the bottom of my heart. How romantic it is!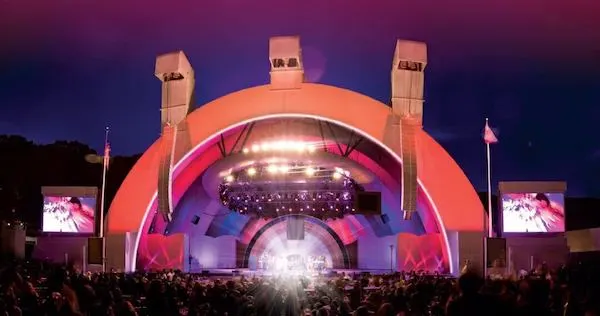 Getty Center
The well-known Getty Center is the best free place in Los Angeles for a perfect date. The entire center is very magnificent. It is like a work of art in itself. Many tourists come here not only to appreciate art exhibitions but also to appreciate its own beauty. Their gift shop is also worth visiting.
The night view here is also very charming, and the sparkling night view here is also a good place for a date not to be missed. The night lights of Los Angeles seen from here are brilliant, and the scene is so romantic that it is a bit unreal. The garden and building design are also worth seeing.
Cicada
If your date likes retro style, then you must go to Cicada, a dinner club full of retro feelings of the 1920s. Not only can you experience the gorgeous romance of the last century, you can also dance on the dance floor after a dark candlelight dinner.
The Last Bookstore
A casual spot. You can come to this building with a long history together, choose the rare books you both like, and spend a limited romantic time in the biggest book and record store before dinner.
It is not only suitable for reading and buying books, but also very suitable for taking pictures. The thick pile of books reflects the bizarre scene. It will bring a lot of fun to your date.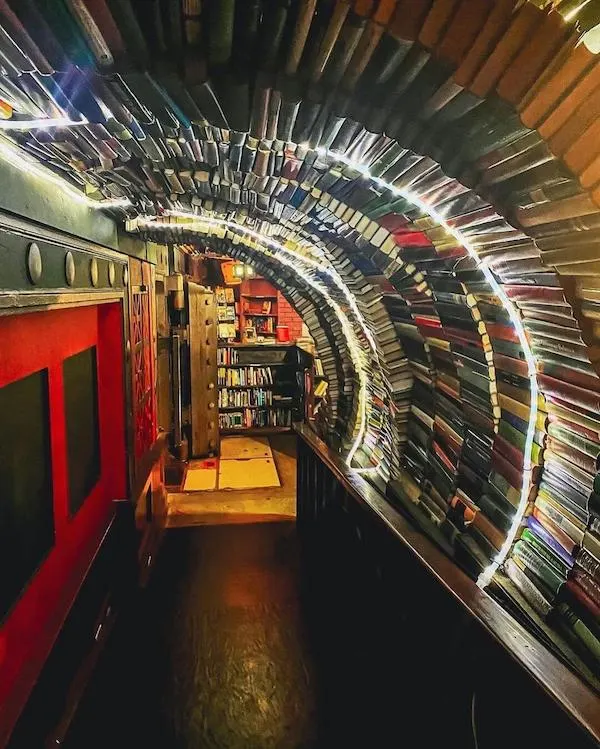 Silver Lake
Silver Lake has really changed more and more rapidly recently and has become a great place for a date. It can be said that it is one of the most rapidly changing neighborhoods in LA. There are a lot of gourmet restaurants, distinctive shops, and fashionable boutiques. There are many small shops that look very inconspicuous, but they are all worth a visit!
Such as VACATION VINYL, Thee Secret Headquarters, Intelligentsia-Silver Lake, The Cheese Store of Silverlake, Cafecito Organico, Spice Station Silver Lake, etc. From record shops, bookstores, spice shops, to restaurants, everything. You can definitely have a fun, casual and rich experience!
LACMA
Los Angeles County Museum of Art (LACMA) Los Angeles County Museum of Art is a great place for young couples to stroll and take pictures. This Los Angeles landmark museum is very large, often with special art equipment and limited-time activities, which is very lively.
You can admire works of art in the museum during the day, and walk hand in hand under the rows of street lights at night.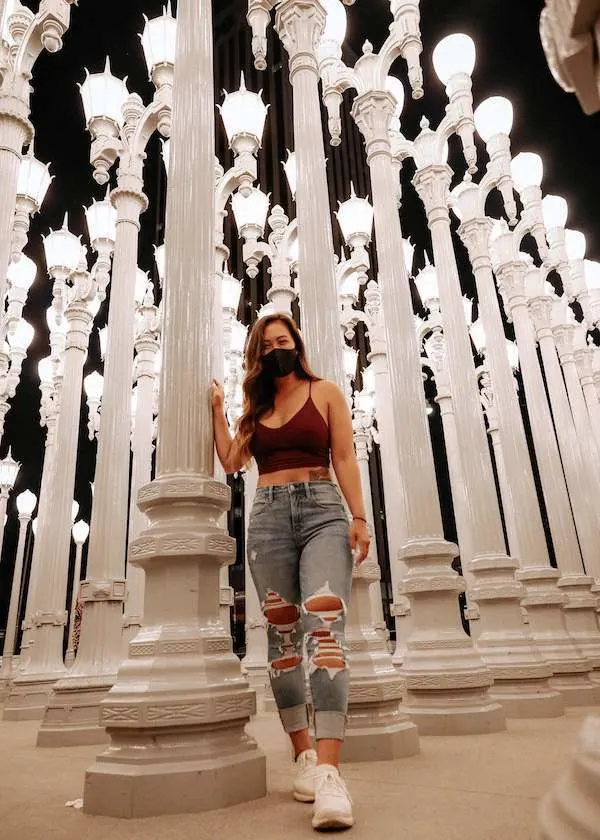 Photo by kevin turcios on Unsplash
Beverly Hills
If you are looking for a fun date, don't forget Beverly Hills. A day trip to Beverly Hills is absolutely amazing, but it does not necessarily cost a lot of money. If you have enough budget, you can go shopping on Rodeo Drive, a shopping mecca with the world's top luxury goods, and choose the same affectionate gift for your boy/girlfriend.
If you don't want to shop, I strongly recommend going to the Greystone Mansion, a scene of Beverly Hills. It was the residence of the oil tycoon in the past, the future generations could not afford the maintenance cost and turned it over to the city hall to manage, so everyone can visit it for free now.
If you are visiting in the morning and are hungry at noon, you can go to the nearby Urth Cafe, order a healthy and delicious brunch, and enjoy the beauty of Beverly Hills at noon with your date.
In the afternoon, choose a star/movie-themed sightseeing car (StarLine Tours) that you are interested in, and explore the star mansions or classic movie scenes in Beverly Hills. If you want more free time, you can choose the Trolley Tour in Beverly Hills, a 40-minute journey, less gossip, more historical and cultural.
Go to a fancy restaurant in the evening and end the day with delicious food. If you want to eat authentic French dishes, Intercrew LA would be a good choice. If you want to eat Italian food, you can choose Il Cielo.
Huntington Library
Every time I recommend LA romantic date spots, Huntington Library is one of the places I would definitely recommend. The Huntington Library has a lot of exquisite collections for viewing, and it is the only institution on the West Coast of the United States to own a Gutenberg Bible, and its copy is one of the best. You can have a fairy date in the library, in the museum, or in many beautiful botanical gardens like the Japanese Garden.
After that, you can find many delicious restaurants nearby, suitable for different styles and different budgets. To warm up the romance of the day, you might choose French-style Cafe Beaujolais, which is simple but delicious. The reasonable price is very suitable for student couples who are on a tight budget, and the lighting is very dim, making it suitable for flirting across the small table. If you have enough budget, you can try Ruth's Chris.
After the dinner date, you can go to the observatory to watch the night view, all not too far away.
Walt Disney Concert Hall
A romantic and literary date started in the Walt Disney Concert Hall. Whether it is a popular classic performance or many special events held throughout the year, the live concerts at the Walt Disney Concert Hall will bring you unforgettable memories.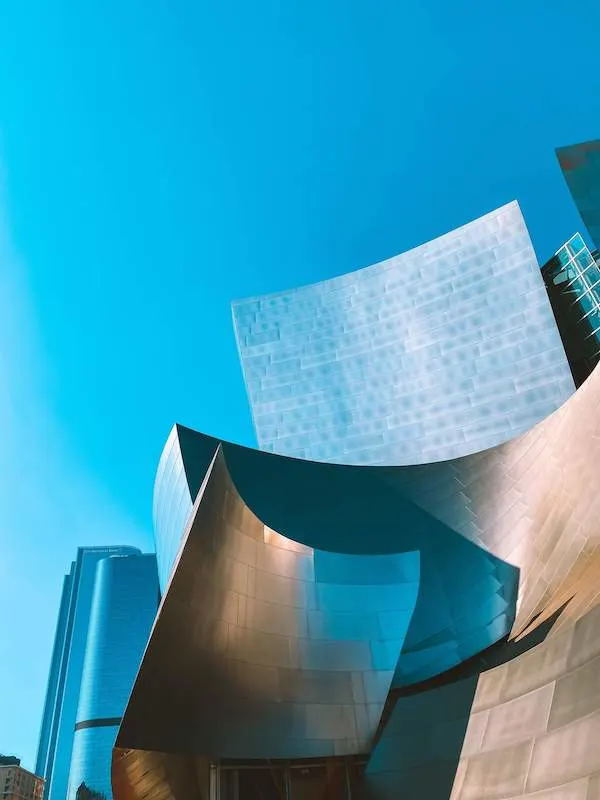 Photo by Ranjith Alingal on Unsplash
Downtown LA
If your impression of DTLA only stays in the working area during the day and the night is dirty and messy, then you should give it a try. Whether it's the bar area near Fifth Street, Sixth Street and Flower, or the artist area full of cafes and snack shops and ice cream shops, whether you are visiting a museum or listening to a concert, or just hanging around in the main street, choosing DTLA will not disappoint you.
If you have plenty of time, you can go to Bottega Louie with your boy/girlfriend in the morning to get a Pear Danish, and then go to MOCA for a casual walk. Or maybe it's almost noon before going out and rushing directly to the newly opened Blue Bottle to drink ice coffee. You can also go to the nearby German hot dog shop Wurstküche to eat sausages and drink beer; after a meal, you can go to Pie Hole diagonally across the door to have a maple custard pie.
In addition to watching performances at the Disney Concert Hall in Downtown, you can also eat in Patina, and you can also enjoy the beautiful scenery nearby.
If you want to be with your lover until late at night, you can go to The Standard for a drink; or change into a cool swimsuit and enjoy it in this DTLA's highly popular Roof Top. Especially this bar is open until the early hours of the morning, which is very suitable for couples who would like to stay up late.
Torrance/Long Beach
In the morning, taking advantage of the ferocious sun in Southern California, go to South Coast Botanic Garden, our favorite spot, to enjoy the morning light and green shade. Since it is near the Japanese town Torrence, it is natural not to skip ramen for lunch. You can also go to Torrance Certified Farmers Market to shop for fresh tastes.
You can go to Torrance's museums in the afternoon. Toyota USA's Automobile Museum is very interesting, and in Torrance Art Museum you can experience the modern art of South Bay.
Or go to the Long Beach Aquarium of the Pacific and watch the cute creatures of the ocean world. There are also museums in Long Beach. The Long Beach Museum of Art recently has themed exhibitions of ocean paintings and concept art, as well as a very special sea-view garden and restaurant. Sports enthusiasts can also consider Long Beach cycling routes.
Malibu Creek State Park
If you like hiking and camping, Malibu Creek State Park is a great option. If you have plenty of time for dating, you can arrange romantic and interesting camping, which will definitely make you very unforgettable. Lakes, rivers, and gorgeous scenery can all be enjoyed when climbing here. You can choose to walk on the flat bottom under the canyon or challenge to climb the mountain on the crest.
Rooftop Cinema Club
One of the best date ideas. This cinema is on the roof of a hotel and the facilities are great! The fare is not expensive. The couple ticket comes with one popcorn per person!
In addition to popcorn, there is a small bar in the back corner, where you can buy a variety of drinks, as well as wine, snacks, and sweets. The staff is very friendly and they also chat with us.
Before the opening, you can sit on a chair and play board games. There are uno, building blocks, table football, etc. There is also a basketball court in the hotel next to it, so you won't be bored.
There are classic films and relatively new movies shown.
The seats in the Rooftop Cinema Club are quite comfortable, and blankets are also provided. The large screen and dedicated wireless headphones also make it possible to watch movies without being disturbed by surrounding noise.
There are currently two screening locations in LA at their home, The Montalban in Hollywood and LEVEL in Downtown. For specific movie screening time and location arrangements, please visit the official website: http://rooftopcinemaclub.com/los-angeles/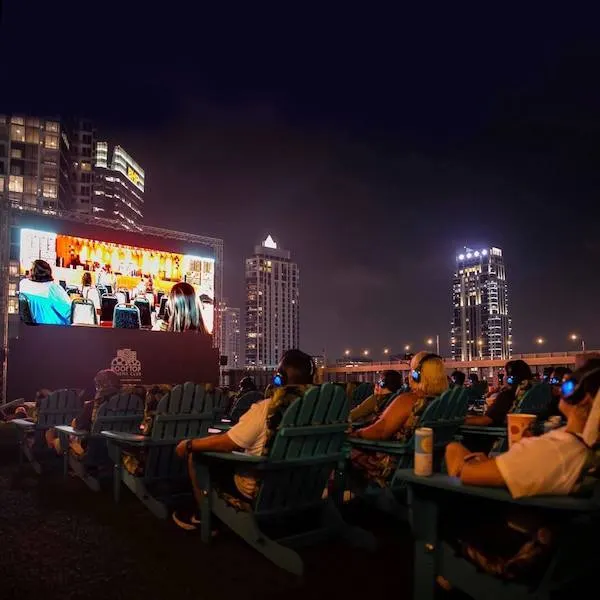 Mulholland Drive
Mulholland Drive is one of the most famous driving routes in the world and has appeared in many movies, songs and novel macros. It starts from the Hollywood Hills, crosses the ridges of the Santa Monica Mountains, and reaches the Pacific Ocean in the west.
In this quiet and remote place, you can enjoy the spectacular night view of San Fernando Valley. You can see the lights of the city stretching at the foot of the mountain. Watching the traffic that tells pushes away the mountains and the coast will make you feel that you are far away from the world and very close to yourself. Here you can hold hands, have romantic and gentle conversations and be much closer.
Studio City
The origin of Studio City can be traced back to the 1920s, when several film studios gathered in this area, the most famous being CBS Studios built by Mack Sennett. Today, it has become the most fashionable neighborhood in San Fernando Valley, favored by big-name celebrities, filmmakers and wealthy families.
Studio City is a diverse city. There are ancient buildings from the World War II era, as well as the latest fashion boutiques. There are quiet, tree-lined streets, as well as vibrant restaurants and small bars.
Here, you can stroll around the famous Sushi Row. For Japanese lovers, if you don't know that Studio City has a famous Sushi Row, then you are not qualified. This Sushi Row is lined with super delicious Japanese sushi specialty shops, including Katsu-Ya, Asanebo, SUGARFISH by sushi nozawa and other big-name shops you must know.
If the sake of the sushi restaurant is not enough to drink, then go to Black Market Liquor Bar, a stylish and creative gastropub. Here is a great date spot: the dimming lights and low brick walls ceiling convey the greatest sense of intimacy. The granite tabletop is low-key and mysterious.
In addition, you can even enjoy Middle Eastern cuisine. It's hard to find delicious Middle Eastern flavors in Los Angeles, and Amir's Falafel in Studio City is a good one. Its falafel has a crispy skin and is mixed with chickpea fillings and tastes good.
In addition, if you have more time, you can also go to Ventura Boulevard and Farmers' Market in Studio City to see second-hand goods and markets for more fun. Or enjoy nature in the valley, or go to the 80s style Oil Can Harry's Club to enjoy the retro style. In short, Studio City really has too many fun things to do!
El Matador State Beach
El Matador State Beach is located along the Pacific Coast Highway (PCH), which is one of the best beaches in California.
Different from other Los Angeles beaches, el matador state beach has many reef caves of different sizes on the side of the beach, and there are many rocks of different shapes on the beach, which is very beautiful in the afterglow of the sunset.
This is a very suitable place for couples to date. You can arrive at three o'clock in the afternoon, and then you can enjoy the sunset and take beautiful photos. Every photo will amaze your friends!
Dockweiler State Beach
If you are tired of a three-course meal, try something unique. This beach is perfect for having a campfire and barbecue and relaxing on the lawn chairs. There are not many places where you can light a bonfire in Southern California, so this place is more popular and you will have so much fun. If you go in the evening on the weekend, it will arrive at three or four in the afternoon.
In addition, it is more suitable for grilling some food that has been serialized in advance, so don't make it too complicated.
Manhattan Beach
There are many romantic restaurants suitable for dates on manhattan beach. Such as The Strand House.
This restaurant injects western modern vitality into traditional dishes. The food is made of agricultural products hand-selected from local farms, and the drinks include traditional sunset cocktails and classic Bloody Marys. In the shocking environment overlooking the Pacific Ocean, even love words become more pleasant.
Venice Canals
Venice Canals is near Venice Beach in Los Angeles. The creek is interspersed in the middle of the residential area. Every house has a lovely handmade boat. It is a historical landmark of Los Angeles. It is especially beautiful and quiet, and it is very suitable for couples to date and walk.
Venice beach itself has many nice and delicious restaurants, brunch and afternoon tea, and there are many great cafes. It is definitely the best place for a lovely weekend date. The night view is also very charming. You can stroll here after dinner.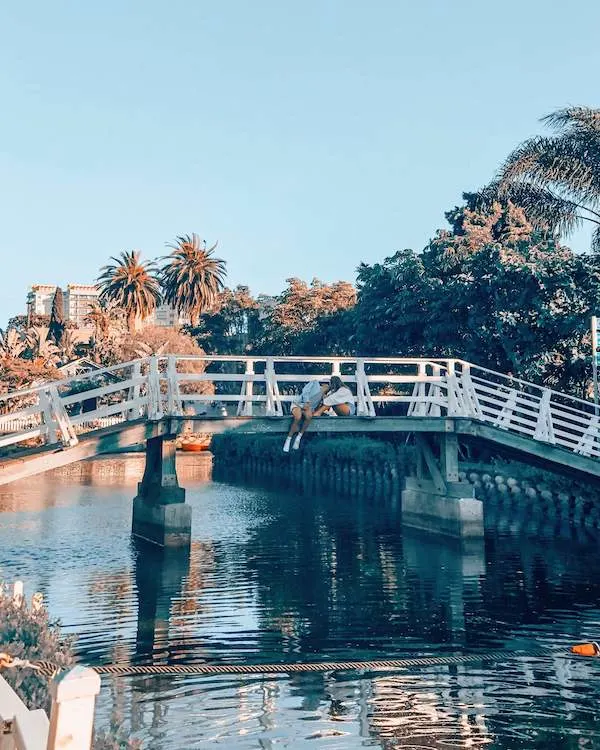 Photo by Viviana Rishe on Unsplash
Exposition Park Rose Garden
Exposition Park is located in downtown Los Angeles, opposite the famous University of Southern California. Exposition Park not only provides people with leisure and entertainment venues, but also has many famous humanities and history museums.
Another famous spot in the Expo Park is the seven-acre rose garden in the park. There are more than 15,000 rose trees planted in the park, with about 200 varieties. Every spring and summer, the pavilions, statues and fountains in the Expo Park, as well as the beautiful rose garden are so beautiful, making it an excellent date spot. You can spend charming spring and summer afternoons here, and then have dinner nearby.
Redondo Beach
Redondo Beach is one of the beach cities in South Los Angeles and is also famous for its seafood dishes. There is a seafood market there, selling all kinds of crabs, lobsters, oysters, shellfish and fish. After buying them, they are processed on-site and they are very fresh and delicious.
There are a lot of people fishing on the boardwalk at Redondo Beach Pier. It is also very comfortable to go to the beach and watch the sunset. But the quality seafood here is the most famous. You can pick and buy all kinds of freshly steamed crabs, shrimps, fish and even live sea urchins! You can also buy fresh ones and take them home for your own cooking.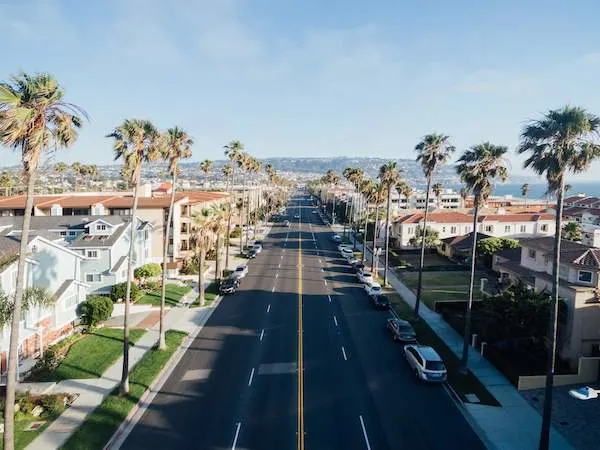 Photo by Paul Hanaoka on Unsplash
Casa Vega in Sherman Oaks
Casa Vega is a restaurant opened by Rafael Garcia in 1956. Thanks to the concentrated management of the second-generation owner Christina Vega Fowler, the restaurant still continues to attract celebrities. The restaurant has always respected the privacy of celebrities, so they will feel at ease when they come to eat here.
At the same time, the restaurant lights are relatively dim, even if there are big stars sitting next to them, diners may not be aware of it.
The dishes in this restaurant are generous and delicious, and all kinds of dishes are very popular. The restaurant also has a bar, which serves a variety of Margarita cocktails and Mexican beers to guests.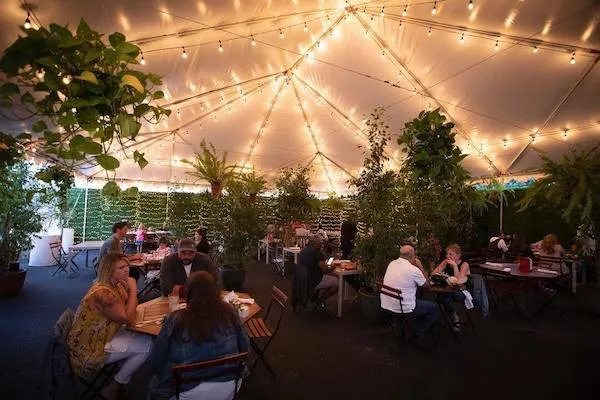 Da Poetry Lounge
Every Tuesday night, the private Greenway Court Theatre hosts the Da Poetry Lounge! This is the largest and longest-running spoken word open mic night in Los Angeles. However, I strongly recommend that you must line up early so that you can choose a better seat, and then you can enjoy a fun date night freely with your date!
Halloween Night at Universal Studios
You may have been to Universal Studios many times, but going to Universal Studios at different times will bring you different experiences.
We especially recommend you to go there on Halloween, there will be very rich themed projects at that time, it is very exciting!
The Grove
If you play all day during the day, and at night you just want to find a place with good lighting and good atmosphere to eat dinner, and go shopping holding hands, then I would suggest The Grove mall.
Even if it is not Christmas time, it is very romantic at night on weekdays. There are water dance shows and music all night beside the fountain. Whether it's watching a movie, strolling through the Farmers Market, eating snacks or dinner, it is always a wonderful place.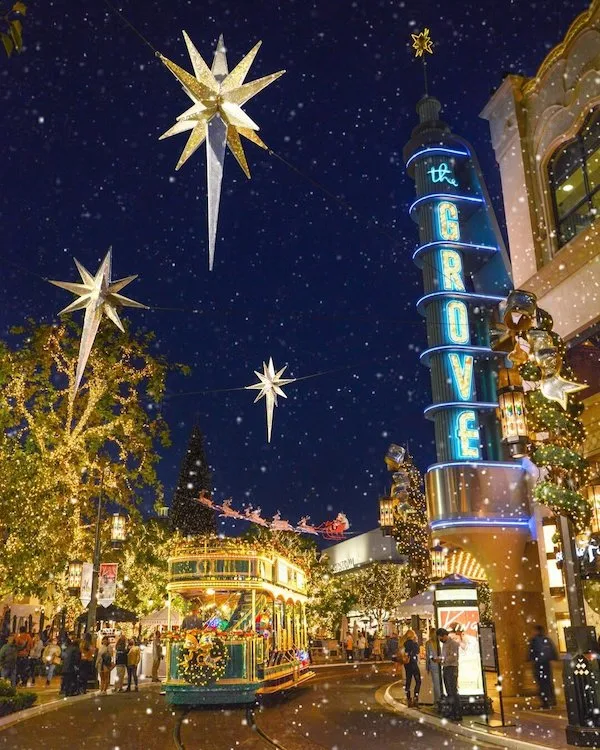 This post was all about date night Los Angeles.
About The Author
Tracy is an experienced personal stylist, shopping expert, and fashion & lifestyle blogger. She has been featured on Time Magazine, Bustle, Best Life, Glam, The Zoe Report, Mic, and GOBankingRates, for her insights on fashion, beauty, home decor, and lifestyle. Read More
Related Posts: