Looking for the best first date ideas in Los Angeles? Check this post for the best first date ideas in LA, and expert tips on the best spots in LA for a fun and romantic first date!
Los Angeles is always one of the best places to meet someone and have romantic dates. If you are wondering what places to go and what romantic things to do for your first date in LA, we have rounded up our top picks of the best Los Angeles date ideas and fun date night ideas for your next date. From a casual first date to fantastic fine dining, from a daytime outdoor date to a romantic date night, you can find the best ideas, great options and expert tips to plan your great LA date ideas for any budget.
So scroll down to check the best date ideas for your first date in LA to win your second date, and don't hesitate to pin the awesome first date ideas you like.
This post may contain affiliate links, which means I'll receive a commission if you purchase through my link, at no extra cost to you. Please read the full disclosure here.
This post is all about first date ideas in Los Angeles.
1. Ride The Ferris Wheel At The Santa Monica Pier
There is nothing more conspicuous on Santa Monica Beach than the pier that extends into the sea. This pier can be said to be the symbol of Santa Monica, and many American movies and TV series have been filmed here, and is a great place for your first date.
There is a Ferris wheel near the pier, on which you can enjoy the beautiful coastline of Santa Monica and the magnificent sea view. The panoramic view of the entire Los Angeles city is sure to be unforgettable. In summer, there are outdoor concerts held once a week in the dock venues.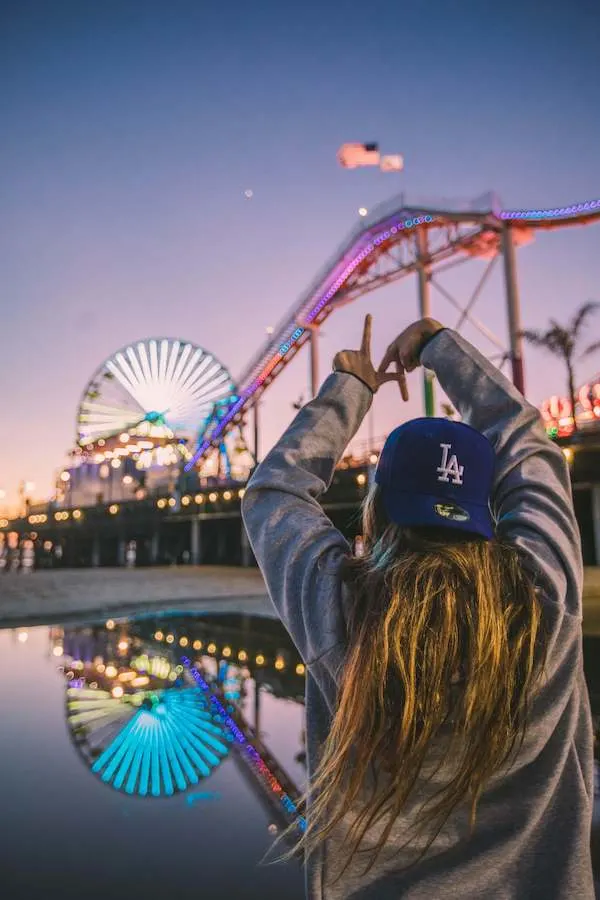 Photo by Matthew LeJune on Unsplash
2. Enjoy A Picnic In The Paddle Boats At The Echo Park Lake
One classic date idea. Echo Park Lake has swan paddles, and you need to make an appointment online in advance. The whole experience is quite good, you can go around the lake a few times. There is also a small fountain in the lake. One best way to enjoy your date in the Echo Park Lake is to bring snacks to eat or a small picnic on the paddle.
After visiting the Echo Park, you can go to the nearby Bar Flores for a drink. The environment there is beautiful, the shop is full of flowers, and there is a small platform outside to enjoy the flowers and drink.
If you are hungry, you can find many small food trucks selling delicious food near the echo park. You will have a very happy date.
3. Spend The Time At The Long Beach
One popular first date spot. Long Beach has beautiful coastlines, blue waters, romantic cottages, fresh air, and complete public facilities, including large hotels, convenient public transportation and car rental services. Compared to downtown Los Angeles, this is a good place to relax, without too much noise, it is a good place to enjoy the sun and the sea! So it is a perfect place for your first date.
You can go to Belmont Shore, which is our favorite spot, and where there are many water activities to participate in, and many small businesses and boutiques with local characteristics can visit. If you are hungry, you can come to the Steel Craft open-air catering market for snacks! There are waffles, fried chicken, sweets, craft beer, pizza, burgers, and Japanese ramen.
When you come to Long Beach, of course, you have to take a walk to the extremely famous The East Village Arts District. There are quaint shops, art galleries, museums, bistros, etc. The jazz bar opened by the hero Sebastian in the famous movie "La La Land" was shot in The Blind Donkey here.
You can also go to Long Beach to step on the water! Water bikes are an affordable and fun water activity that is stable and safe without getting wet. You can enjoy the beautiful scenery of the surrounding seaside, go through the tunnel, and ride to the seaside to eat some snacks when you are tired!
4. Visit Downtown Culver City
I love Downtown Culver City! Downtown Culver City is a place with many great spots and fun first date ideas you can choose from! You can spend a very romantic date time there.
You can enjoy the beautiful ceilings, old-fashioned furniture, delicious drinks, and classic old movies at The Culver Hotel. The hotel also provides live music every night. You can also go to Citizen Public Market to enjoy unique food and rooftop dining! After enjoying the perfect food, you can also go to The Culver Steps. There are many Outdoor spaces there, you can enjoy a casual chat afternoon while eating ice cream.
Downtown Culver City also has interesting date spots such as Hobbit House, Kirt Douglas Theatre, Culver City Farmer's Market, as well as many delicious restaurants. You can definitely enjoy a very unforgettable date!
5. Enjoy Hollywood Sign From Runyon Canyon Trail In Hollywood Hills
If you both like outdoor sports or hiking, Runyon Canyon Trail must be a great date spot for you. And it is also very friendly to novices.
On the way, you can see the Hollywood Sign up close, you can see the panoramic view of Los Angeles from a height, and you can enjoy the stunning scenery of LA. Plan your date TODAY!
6. Visit Huntington Library And Botanical Gardens in San Marino
The Huntington library, whose full name is The Huntington Library, Art Museum and Botanical Gardens, welcomes more than 750,000 visitors every year.
There is a wealth of art collections, as well as distinctive gardens to appreciate, it is worth arranging a day to stroll around.
The Hingtington Botanic Garden covers more than 120 acres and displays plants from all over the world. There are various themed gardens in the park, including Desert garden, Herb Garden, Australia Garden, Japanese Garden, Lily Ponds, Chinese Garden, Camellia Collection, Children's Garden, North Vista, Palm Garden, Rose Garden, the Shakespeare Garden, and Subtropical Garden.
Photo by Oxana Melis on Unsplash
7. Enjoy Stunning Views Of Venice Canals
Venice canals, beside Venice beach, there are few people and beautiful scenery, full of exotic and literary good vibes. After shopping here, you can walk to the Venice beach next door for 5 minutes to watch the sea view and sunset. The parking lot is super close to the Venice Canal and Muscle Beach.
I think it is the best place to play in the evening, it is very pleasant. Every house by the river is beautiful and exquisite.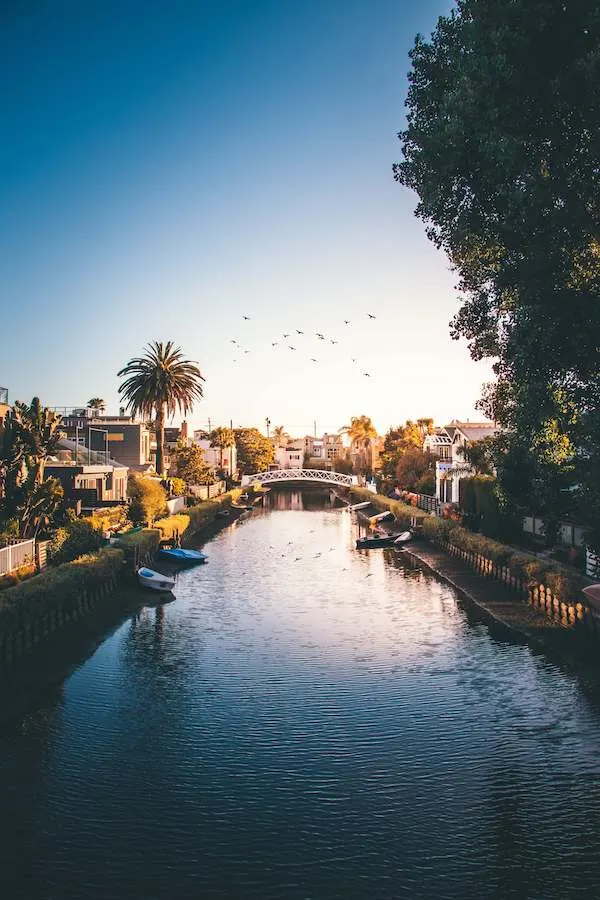 Photo by Jaredd Craig on Unsplash
8. Have A Tour At Getty Center
If you want to have an artistic date, having a tour at Getty Center is a great way. The place is sparsely populated. Any time you go, you can stand next to the painting and enjoy it quietly.
The Getty Center has four main exhibition halls. The main exhibits include ancient Greek and Roman marble carvings, bronzes, frescoes, Renaissance oil paintings, Persian carpets from the 16th century, and so on. The treasures of the museum include Van Gogh's Iris, Pierre August Renoir's La promenade, and Paul Cézanne's Young Italian Woman at a Table.
Before entering Getty Center, you can take a small train to enjoy the mountain views of the city.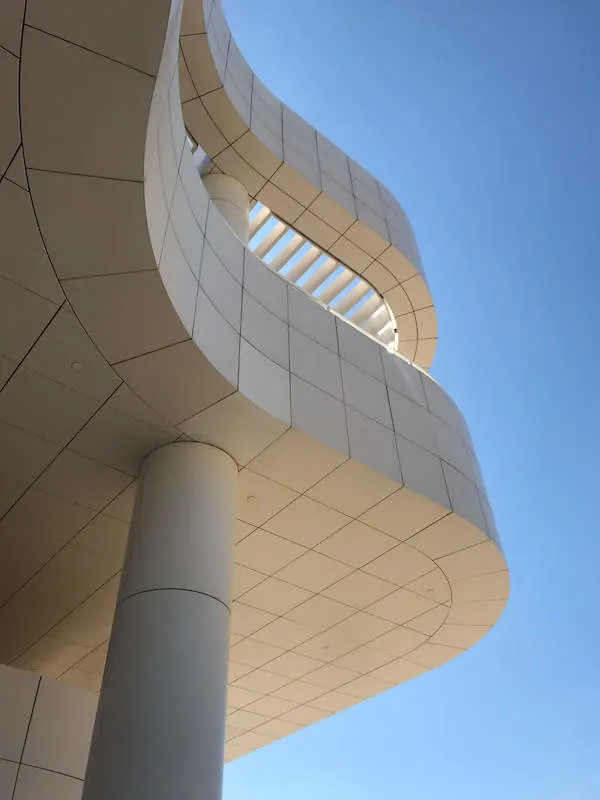 Photo by Sam Poullain on Unsplash
9. Have A Beach Picnic At Manhattan Beach
This is an endless beach, not only with a large area of sand but also very clean, especially suitable for a casual first date. You can listen to the sea breeze, enjoy the sun and chat, and then enjoy delicious food by the beach in the evening.
There are many shops and restaurants of various price levels nearby. You can easily find a romantic restaurant with a reasonable price for a date. The beauty of the sunset will make you truly amazed.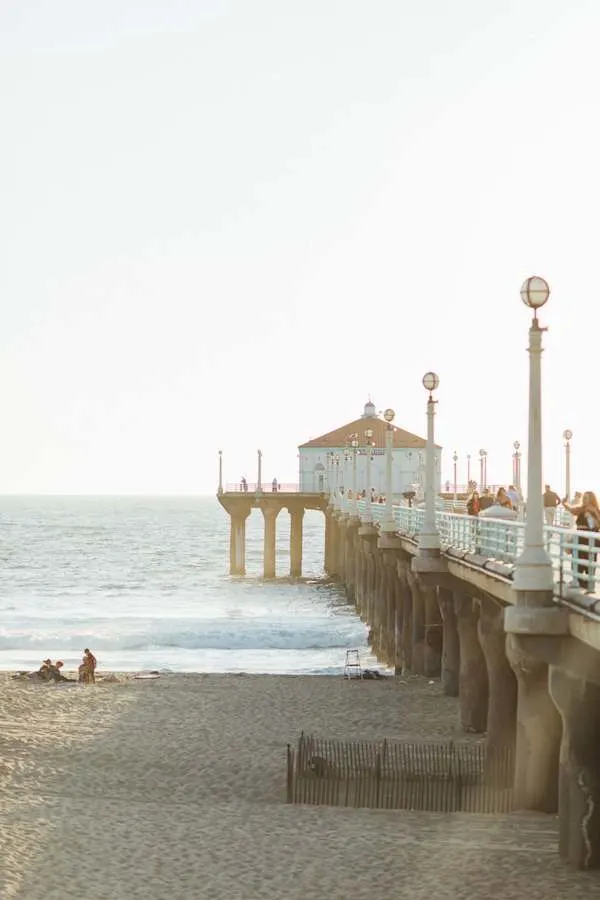 Photo by Lisha Riabinina on Unsplash
10. Watch a show at Hollywood Bowl
Isn't it boring to just watch movies and eat when dating? Don't worry, the ever-changing night shows of the Hollywood Bowl will never make your date boring at all!
In addition, you can bring your own dinner and a bottle of red wine, and find a quiet place at the end of the show to start a romantic dinner for two.
11. Take In The View From the Griffith Observatory, Griffith Park
This is a perfect spot. When the whole city of angels fell into darkness, Los Angeles turned into a falling Milky Way, with brilliance surging and stretching for dozens of miles. The best place to appreciate this landscape is the Griffith Observatory on the top of the mountain. The unforgettable scene where the male and female protagonist dances with each other in "La La Land" was filmed here.
In addition to watching the night view, you can also see wonderful celestial movement performances here and learn about wonderful astronomical knowledge.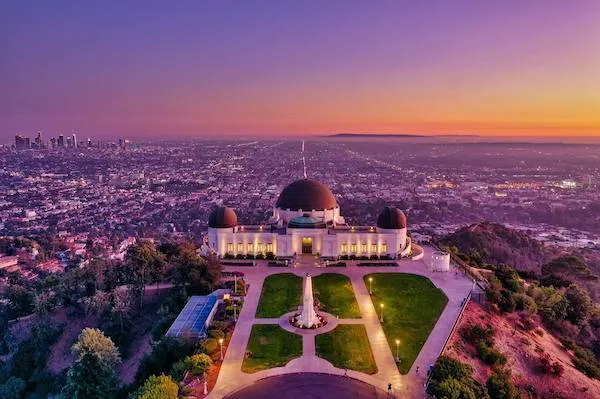 Photo by Cameron Venti on Unsplash
12. Share A Meal At Grand Central Market, Downtown LA
Finding a place with a wealth of food for your first date is definitely a great idea. A dazzling array of different types of food can help you find conversation topics very easily, and can effectively avoid the awkward moments of dating someone for the first time.
We recommend Grand Central Market to you!
With more than 30 suppliers, Grand Central Market is not only comfortable, clean and friendly, but also contains the best products from California streets, international cuisine and a series of mouth-watering street foods. All taste buds can be satisfied here. Eggslut, The Oyster Gourmet, Sticky Rice, La Tostaderia, etc. are all very famous stalls!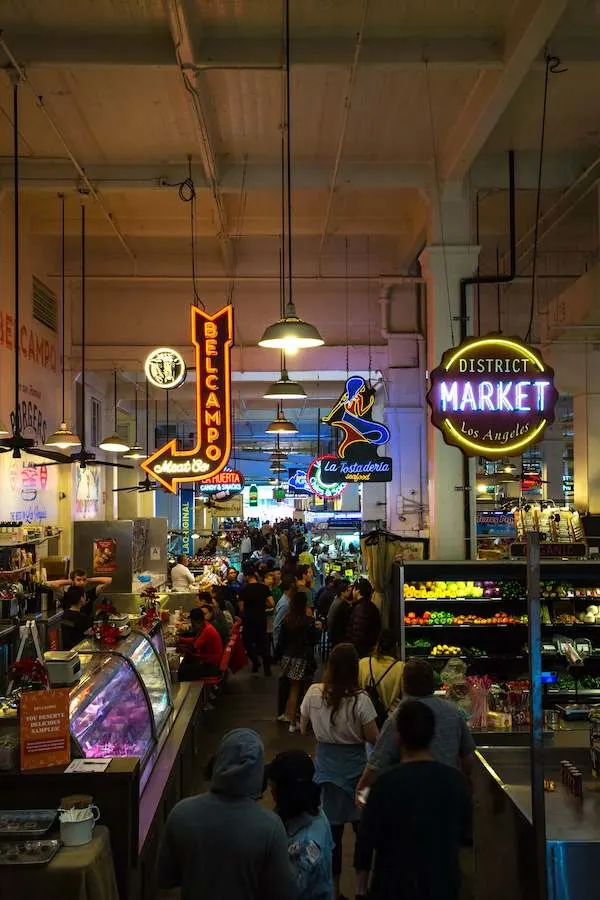 Photo by Jason Leung on Unsplash
13. Have A Coffee Date At Lamill Coffee
One of the most famous coffee shops in Los Angeles is also an ideal place for casual coffee dates, or even a brunch date.
It is located in Silver Lake, serving elaborately prepared coffee and light Californian fare. We love the amazing artwork on the walls and the unique atmosphere. You will also enjoy impressive roasts which add topics and sparks to your date.
14. Try An Escape Room In L.A.
Want to have a more unique first date? A better way is to try an Escape Room. This is an interesting date idea that is especially suitable for a double date or for couples that enjoy gaming.
You don't need special skills or knowledge. There are great escape room companies with many amazing themes and fun and challenging puzzles, so you will definitely find the one you both like to enjoy the unique experience and so much fun from escaping from a locked room!
15. Hang Out At The Food Halls in Downtown Santa Ana, Orange County
Another great spot for you to enjoy delicious food for your first date.
From 4th Street Market to McFadden Public Market, you can easily find great places like Wingman Kitchen, Dos Chinos, Rooster Republic for a fantastic date!
There are also outdoor seating areas with live bands and various games for you to make your date more interesting.
16. Enjoy Wine Tastings In Silver Lake
Elegant red wine can always create an ambiguous and romantic atmosphere, and it is also a good prop to help couples open their conversations and hearts.
Why not take your date to the Silver Lake Wine store to taste different types of wines, discuss the quality, and learn new knowledge about wine together.
If you think which kind of wine is particularly good, you might as well buy a bottle and give it to your date, which is super thoughtful and romantic.
17. Have A Date In A Rooftop Bar
Rooftop bars are perfect for the first date. One of the best parts for dating in LA is that there are actually many rooftop bars in downtown Los Angeles, such as Rooftop Bar at The Standard, Perch, The Roof Garden at the Peninsula Beverly Hills, The Roof on Wilshire, High Rooftop Lounge Venice Beach, Suite 700 at the Shangri-La Hotel, etc. They are all outstanding.
In the Rooftop bar, you can chat happily while watching the beautiful scenery of Los Angeles and enhancing mutual understanding.
18. Visit The Museum Of Dream Space, Beverly Hills
The Museum of Dream Space, the first museum in the United States focusing on digital art exhibitions, has arrived in Los Angeles! The pink colors, high saturation tones and cute decorations are very attractive to girls.
You can easily have a lot of interesting topics to chat here, and you can also take a lot of interesting photos, making your date very comfortable and romantic.
19. Visit The Last Bookstore
This is one of the best first date ideas for book lovers to spend quality time together. The Last Bookstore started in 2005. Since its opening, the bookstore has maintained its original intention, continuing to buy, sell, and exchange books and records.
It is rated as one of the "20 most beautiful bookstores in the world" and is the largest second-hand book, new book and record store in California.
The whole store is quaint. The owner Josh Spencer designed the store with the concept that the bookstore should feel at home and is a place where he is willing to spend time hanging out.
There are sofa seats in the store, so that people can sit there and read books or even paint and create.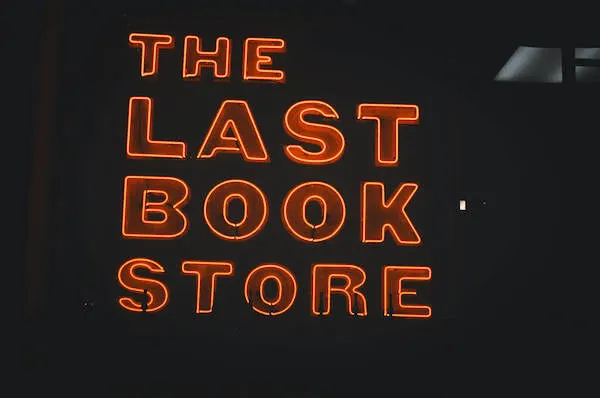 Photo by Riley McCullough on Unsplash
20. Have A Date In The Walt Disney Concert Hall
If you both like music, this is a perfect classy first date idea for you. It is one of the best music venues in LA and there are many fantastic concerts around the year.
I recommend you to arrive at least 30 to 45 minutes before the concert to deal with parking, COVID check-in, etc. And after the concert, you can also have a long walk in the outdoor courtyard garden on the upper level of the building.
If you have more time for your date, the Library of Congress/Ira Gershwin Gallery on the second floor of the Walt Disney Concert Hall is a must-see place. The gallery alternately displays the collections every six months, and is open to tourists who participate in sightseeing tours or watch concerts in the concert hall.
Photo by Ranjith Alingal on Unsplash
21. Take A Drive Along The Pacific Coast Highway
Pacific Coast Highway spans Los Angeles and San Francisco, California, along the way there are many sightseeing spots that can satisfy different tastes.
From the bustling city with the cool breeze of the West Coast to the peaceful town suitable for relaxation, you can enjoy the amazing natural scenery.
The Pacific Coast Highway winds around the picturesque Pacific Ocean and inland areas, bringing you a very relaxing and unforgettable date.
22. Enjoy The Movie At Electric Dusk Drive-In
Electric Dusk Drive-In is one of the most famous car cinemas in Los Angeles. IT has a retro sign design and flashes with neon lights, as if it is calling an audience who loves movies from all directions.
Drive your car there with your date, and spend two or three hours immersed in each selected video with other people who like to watch movies.
Although there is no sofa chair in the cinema to lie down, and there is no excellent sound, here it brings you more valuable and interesting audio-visual experience.
23. Check Out One Gondola Ride
You can either have a romantic Gondola ride in Venice or the Naples canals in Long Beach. The latter one has amazing Venetian-style gondola ride which has a 4.5 rating on Yelp. Enjoy a sunset Gondola ride and a great relaxing experience with your date and you both will sure love it!
24. Laugh at Supernova Comedy
Looking for fun date ideas? Enjoy a fun and relaxing night with your date in this cute outdoor venue. It is just a parking lot in Hollywood, but have lovely brick walls surrounded. Check their official website and buy the tickets directly.
25. Enjoy Universal Studios Hollywood
Come to Universal Studios for an exciting and unforgettable date! There are many entertainment and viewing projects in Universal Studios, and you can have different choices according to your specific conditions and interests.
It is recommended to go to Universal Studios during the off-season, so that you can play more projects without queuing in the long lines.
In addition, during Halloween, and when Christmas is approaching, you can feel the rich atmosphere in Universal Studios, such as the Halloween Horror Nights, which is very interesting.
Photo by Jared Lisack on Unsplash
26. Dinner At Abbot Kinney
Abbot Kinney Blvd is located in the heart of Venice Beach on the west coast of Southern California. It gathers international boutiques, influential art galleries, well-known chain restaurants and coffee shops, nightclubs, select shops, salons, etc.
The Abbot Kinney Festival (AKF for short) is about one mile long on both sides of slender coconut tree streets near the sky. It is hosted by the AKFA Association (Abbot Kinney Festival Association) on the last Sunday of September every year.
There, you can enjoy rich performances, watch creative goods, and eat delicious food. It's awesome!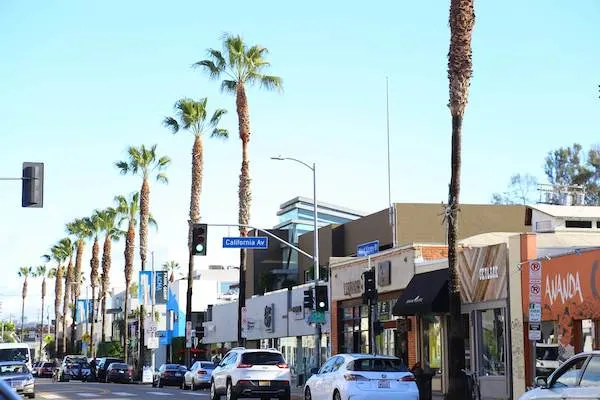 Photo by Alexander Gamanyuk on Unsplash
27. A Little Tour At Little Tokyo
Little Tokyo in the center of Los Angeles is very small, about one or two blocks in size, but it is one of the three official Japanese cultural districts in the United States (the other two are San Francisco and San Jose), and it has a history of one hundred years. As long as you walk into Little Tokyo, you can instantly feel the strong Japanese flavor, from architecture, shops to restaurants, all in Japanese style.
You can enjoy a great brunch at JiST Cafe, then take a walk in James Irvine Japanese Garden, watch art at The Gaffen Contemporary at MOCA, visit Japanese Village Plaza and enjoy delicious dim sum. Finally, you can choose a delicious ramen shop or Mako Sushi for a Japanese dinner.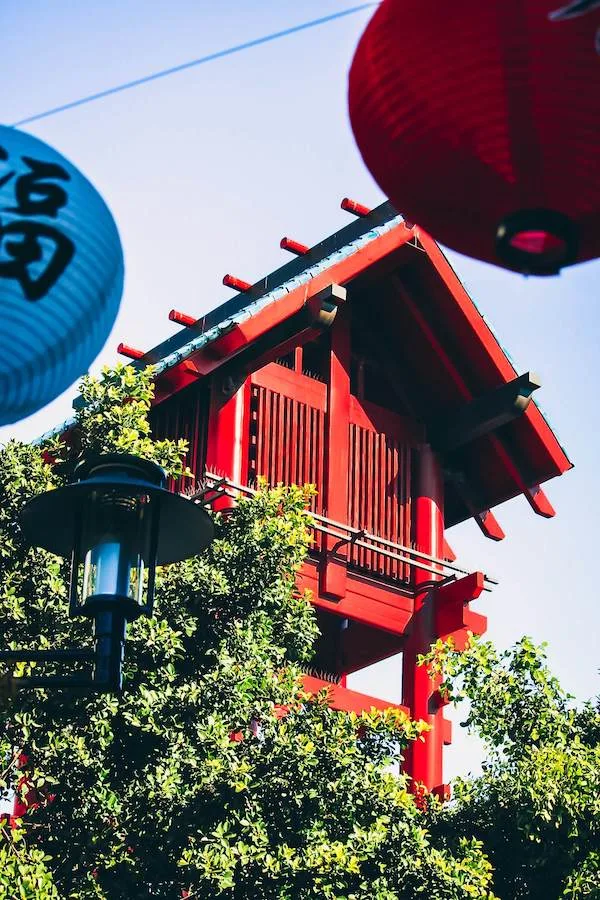 Photo by Nong Vang on Unsplash
28. Have A Romantic Date In Exposition Park Rose Garden
Exposition Rose Garden is a rose garden located in the LA area that is free for visitors and a beautiful place for a first date.
Even without tickets, the staff still maintains it well. Hundreds of plants thrive and bloom beautiful flowers from time to time. This lovely rose garden was built in 1928 and planted 15,000 roses. The flowering period lasts from March to November.
29. Take A Walk In The Santa Monica Mountains National Recreation Area
The Santa Monica National Recreation Area actually includes the familiar Santa Monica Pier, the night view observatory and the park area Griffith Park, Malibu Beach, and various pastures.
In addition to the spots mentioned above, I highly recommend that you come here for a date in autumn and enjoy the beautiful scenery. The combination of mountain view, architecture and maple leaves is very beautiful.
In addition, I also recommend Satwiwa Native American Indian Culture Center inside. Sometimes interesting activities such as Native American Indian item sales, dance performances, and lifestyle explanations will be held, which will add a lot of fun to your date.
30. Have A Date In West Hollywood
You can have so many great date ideas there! You can try the simple Hollywood Sign Trail, a combination of sightseeing and sports! At noon you can go to Palm's Thai, the Thai curry is excellent. In the afternoon, you can go to the branch of MOCA in West Hollywood. Admission is free.
Hollywood's nightlife has to mention the two most famous streets, Sunset Strip and Santa Monica Blvd. There are various music bars on the street, order some American snacks, and feel the charm of live rock band should be quite special.
If you like talk shows, don't miss The Comedy Store. Many famous comedy stars started from stand-up comedian. If you want to have a formal dinner, the romantic Bohemia in La Boheme will definitely impress you.
This post was all about first date ideas in Los Angels.
About The Author
Tracy is an experienced personal stylist, shopping expert, and fashion & lifestyle blogger. She has been featured on Time Magazine, Bustle, Best Life, Glam, The Zoe Report, Mic, and GOBankingRates, for her insights on fashion, beauty, home decor, and lifestyle. Read More
Related Posts: