Looking for glamorous birthday nail designs? Check this post for the best birthday nail ideas to celebrate your special day!
Birthdays are special occasions that celebrate you, your uniqueness and your individual beauty.
If you want to really make the day extra special, why not treat yourself to some glamorous nail art?
This article will provide you with a range of inspiring birthday nail designs that will make everyone's eyes twinkle with admiration.
From subtle and elegant designs, to bold and daring ones, there is something for every taste.
This post may contain affiliate links, which means I'll receive a commission if you purchase through my link, at no extra cost to you. Please read the full disclosure here.
This post is all about glamorous birthday nail designs.
What are birthday nails?
Birthday nails are a fun, creative way to celebrate your big day.
These unique designs involve adding decorative items to your fingernails that coordinate with the month you were born in or the event that you are celebrating.
There are various options available for birthday nails, ranging from intricate nail art designs to more simple looks featuring sparkly adornments.
Nail technicians can help create the perfect set of birthday nails for each individual's special day.
Popular design elements include rhinestone gems, fine gold foil accents, and glitters that sparkle in the light.
It is also possible to get customized images or quotes added on top of a birthday nail design for an extra special touch.
With the wide range of possibilities available, everyone can find something perfect for their own birthday celebration!
What Are The Trends For Birthday Nails?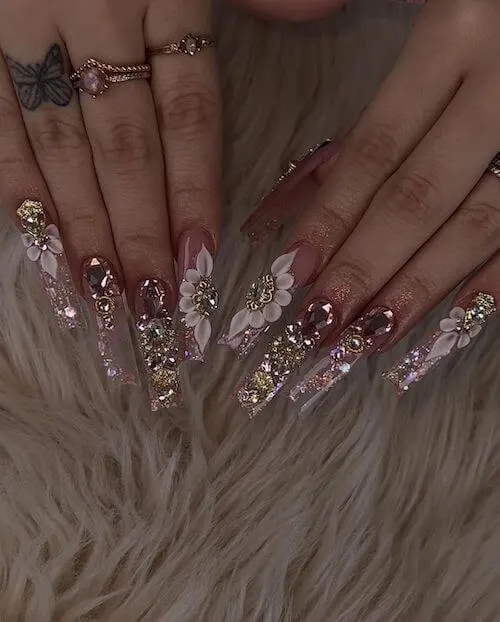 @beautywithbabylay
Here is a look at some of the top trends for birthday nails this year.
One popular style is glitter and sparkles!
Utilizing glitter polishes and rhinestone accents can create an exciting look that will draw attention to your fingertips.
You can choose from a variety of colors and sizes to achieve an unforgettable manicure perfect for any celebration.
For those who prefer less sparkle, minimalistic designs like shapes and simple lines are also making waves this season.
Meanwhile, neon colors have become increasingly popular in recent years when it comes to birthday nail art designs.
Neon colors give off bright, vibrant energy and look great when paired with other colors or intricate designs.
They offer an incredibly unique opportunity to combine fashion and creativity, perfect for making your big day stand out even more!
What color should I get for my birthday nails?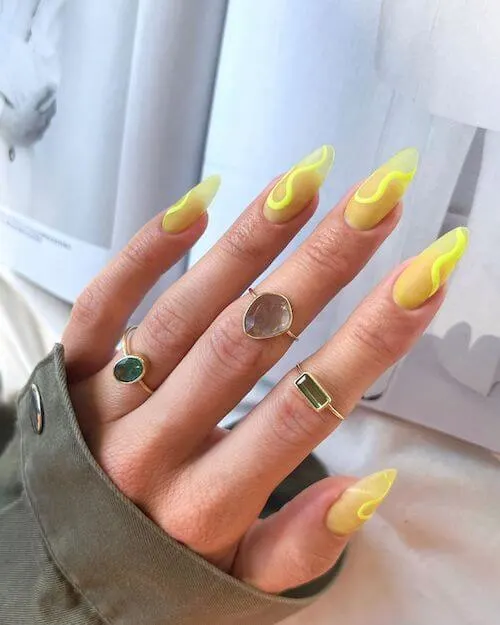 @majamarkowicz
When it comes to birthdays, one of the most exciting decisions is what color to get for your nails.
Whether you're a fan of vibrant colors or subtle hues, there are plenty of nail colors to choose from that will make your birthday celebration even more special.
For those who love sparkles and glitters, consider getting a light pink base coat with silver glitter tips.
The combination of these two elements will give your nails an elegant and feminine look while still being eye-catching enough to draw attention.
If you're looking for something a bit bolder and brighter, try a bright neon yellow or green.
These colors can be paired with white polka dots or a glossy black accent nail for an edgy yet fun look.
What Is The Best Shape For Birthday Nails?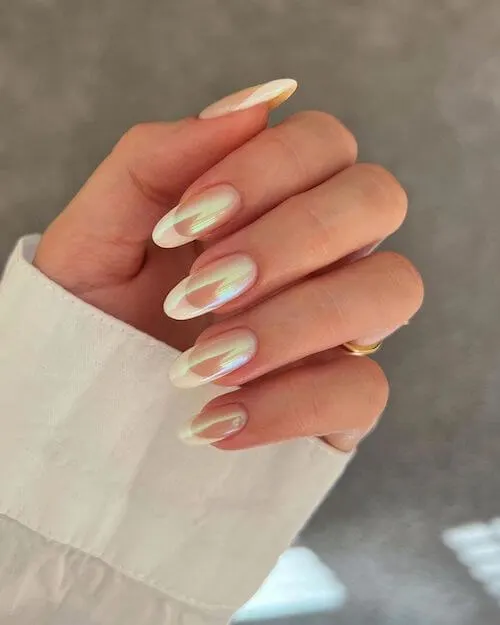 @amberjhnails
If you're looking for the perfect way to pamper yourself this birthday, why not treat your nails to a special makeover?
The shape of your nails can say a lot about you and your style, so it's important to pick one that suits your personality.
But with all the different shapes available, how do you know which is best for birthday nails?
The classic French tip is always a safe choice on any occasion; its clean lines give off an air of sophistication and elegance.
If you want something more daring or adventurous, opt for almond-shaped or stiletto-style nails.
Almond shapes offer curves that are both feminine and classy, while stiletto styles add an edge of glamour and modernity.
Want something a little softer? Squoval nail shapes provide subtle femininity with their rounded edges while still maintaining a sleek aesthetic.
How to do birthday nails on your own?
Nail art is a fun and creative way to express yourself, and having custom birthday nails is a great way to make your day even more special.
Doing your own birthday nails is easy with the right tools and supplies.
With some time and effort, you can create a design that will add a little sparkle to your birthday celebration.
To get started on creating beautiful birthday nails on your own, first pick out the colors or theme for the nail art design.
Choose from traditional hues like pink, purple, or blue – all of which work well for different festive looks.
For inspiration, look through our favorite birthday nail designs below so you can come up with an idea of what kind of design you want to achieve.
Glamorous Birthday Nail Designs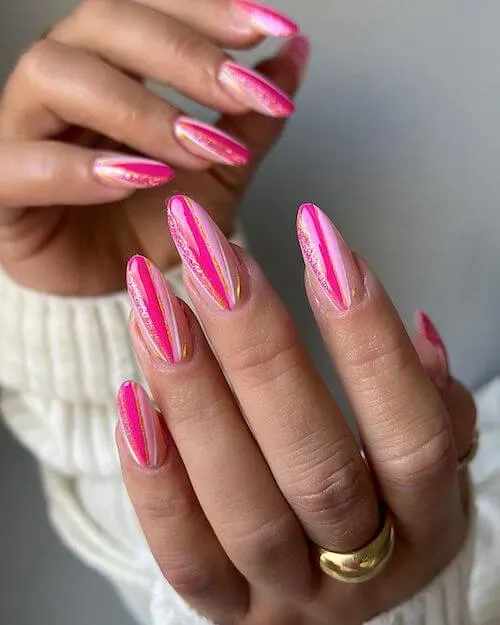 @beautyworksbyamy
Are you looking for an extra bit of sparkle for your upcoming birthday?
Look no further than glamorous birthday nail designs! These looks are sure to turn some heads and add the perfect amount of glamour to any special day.
Not only are they stylish, but these manicures can also be customized with gems, glitter, or trendy art to make them unique.
With so many options available from online tutorials and salons alike, these stand out designs will have you feeling like a movie star on your birthday.
Whether you're going for something elegant and simple or something more dramatic and eye-catching, there is sure to be a nail design that fits your style.
Try something completely new like bright neon colors set against white backgrounds or go classic with subtle hues and a glossy finish.
The possibilities are endless when it comes to finding the right look for your big day!
Glitter Nail Look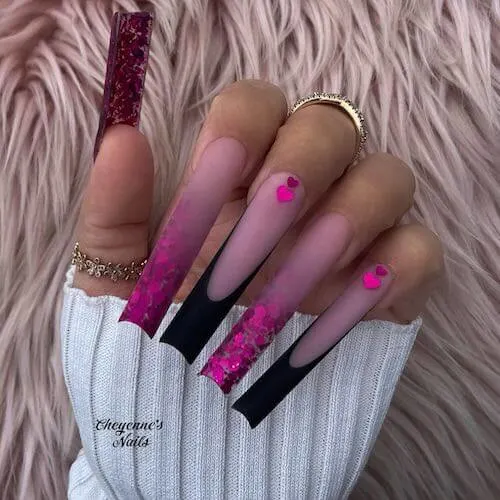 @cheyennesnails_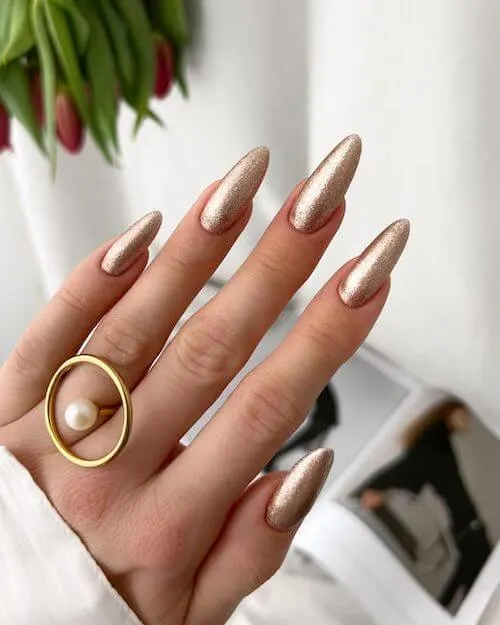 @majamarkowicz
Rhinestone Nail Art For the Special Day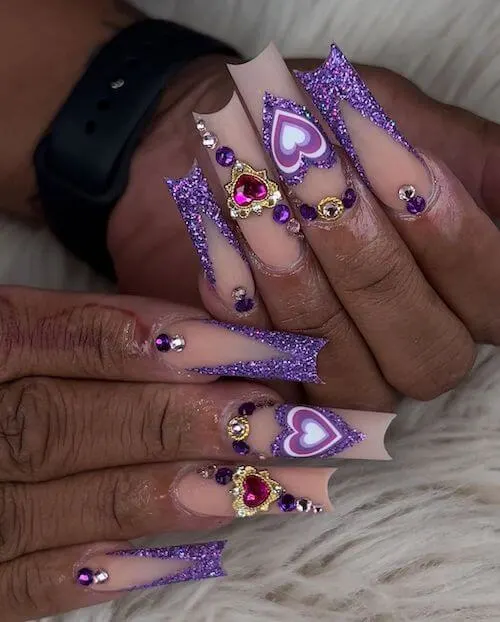 @beautywithbabylay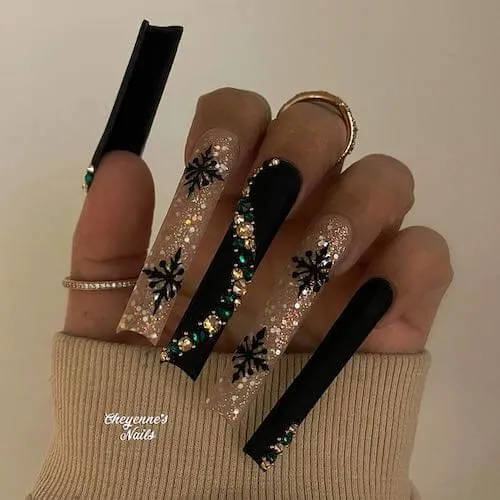 @cheyennesnails_
Glam Nails Perfect For A Birthday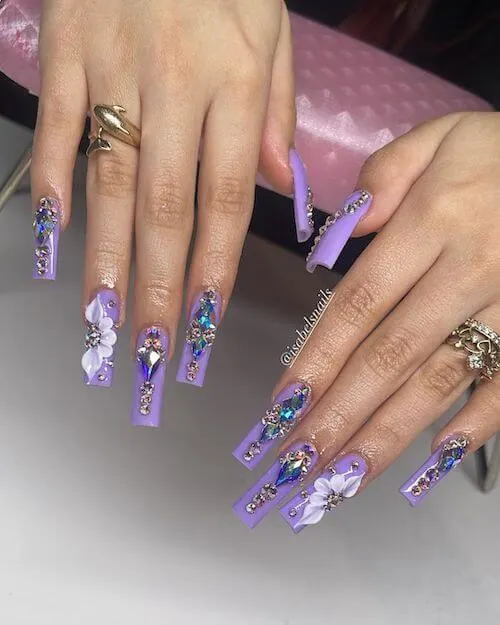 @isabelsnails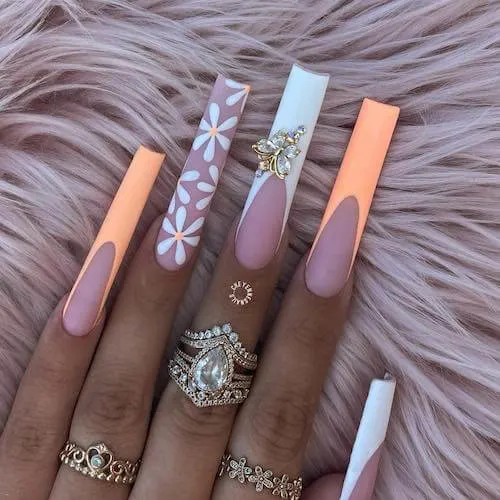 @cheyennesnails_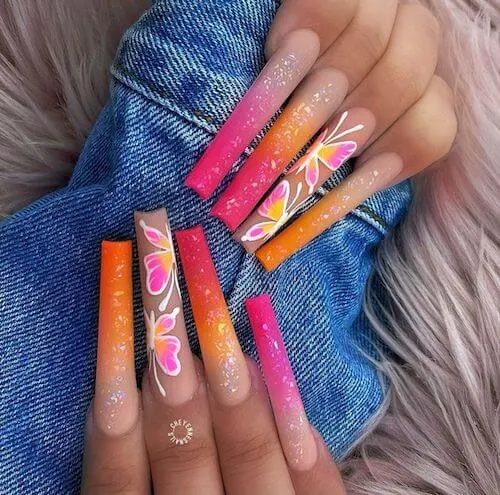 @cheyennesnails_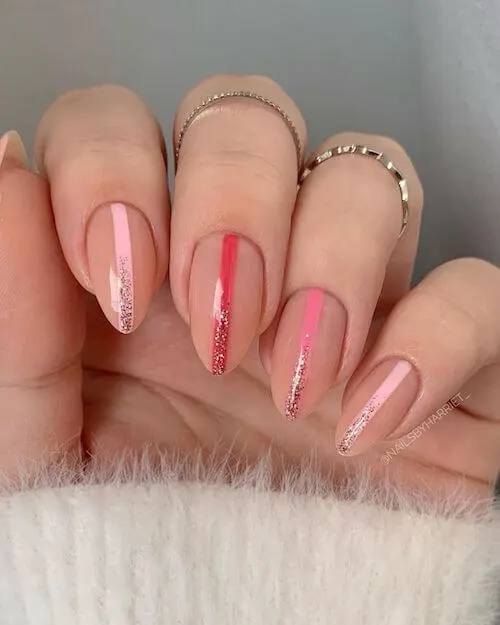 @nailsbyharriet_
Happy Birthday Cute Nails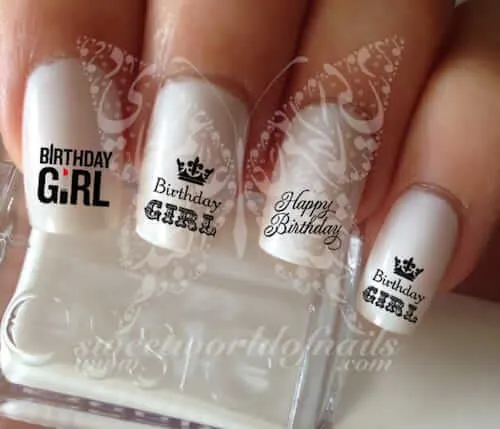 Confetti Nails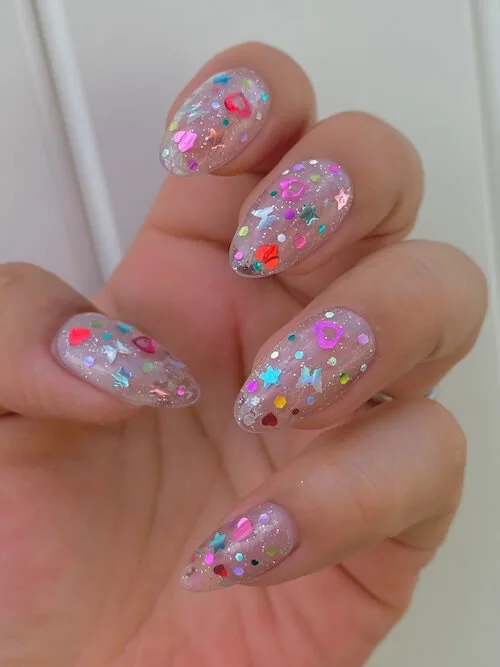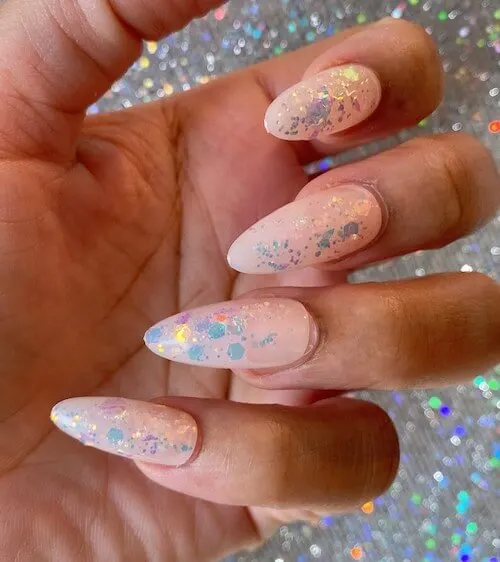 Ombre Nails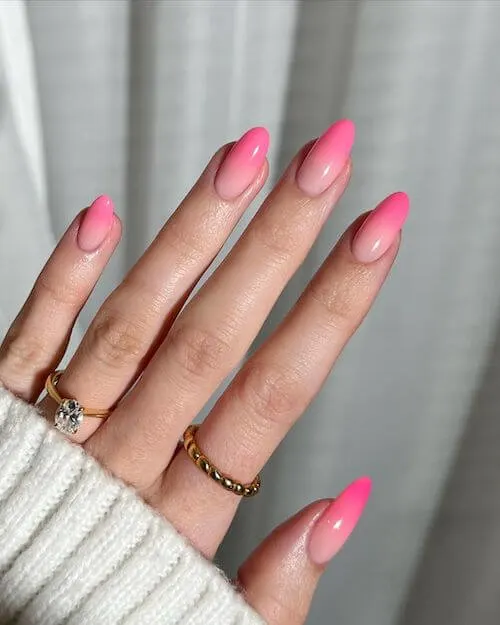 @amberjhnails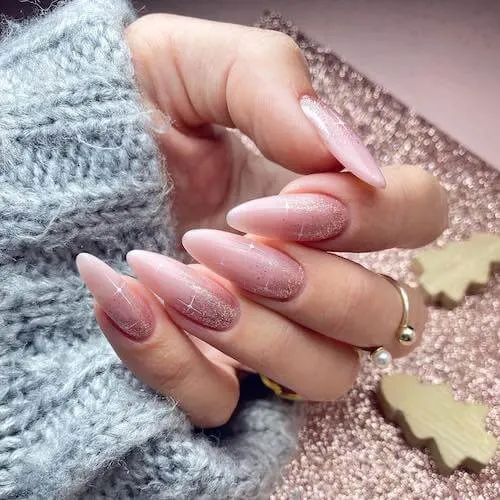 @majamarkowicz
Sparkle French Tips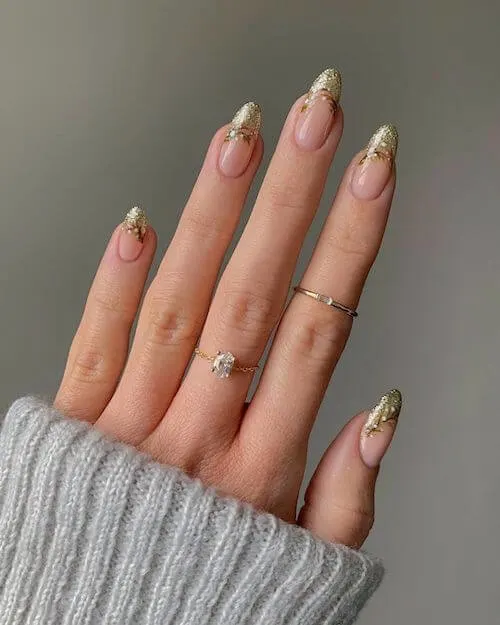 @amberjhnails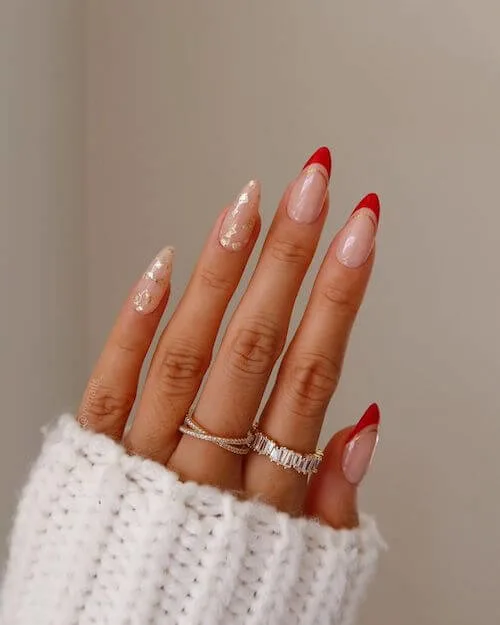 @vivianmariewong
Gorgeous Birthday Sparkly Nails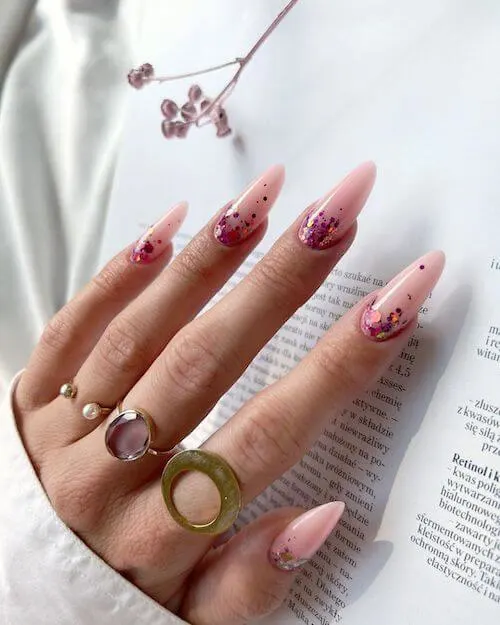 @majamarkowicz
Birth Year Nails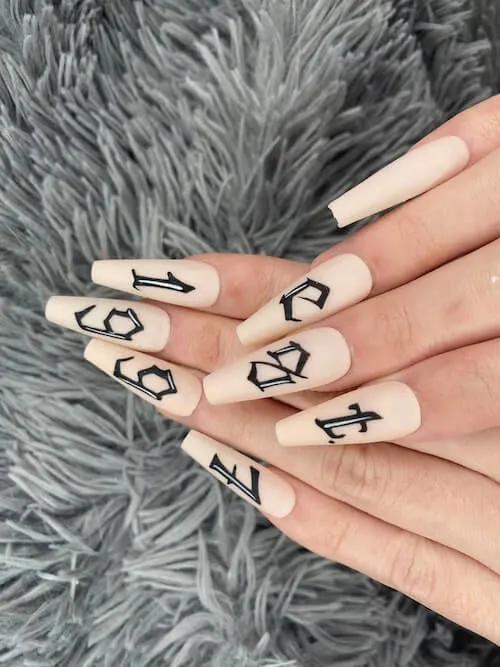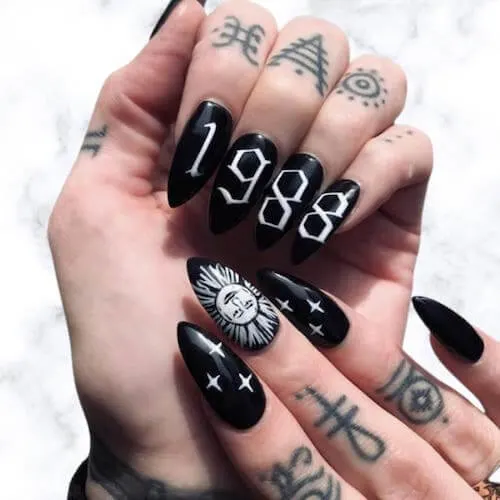 Zodiac Nails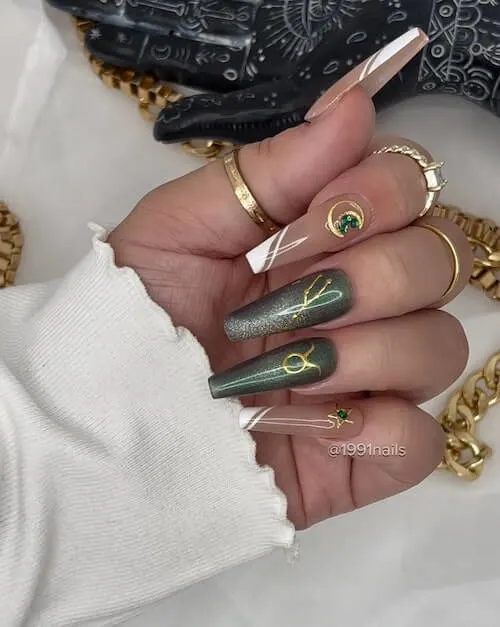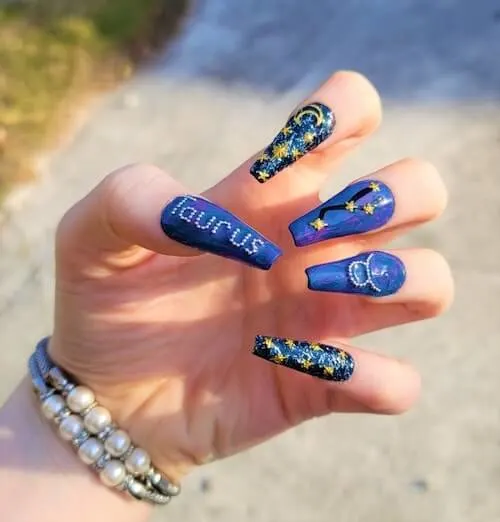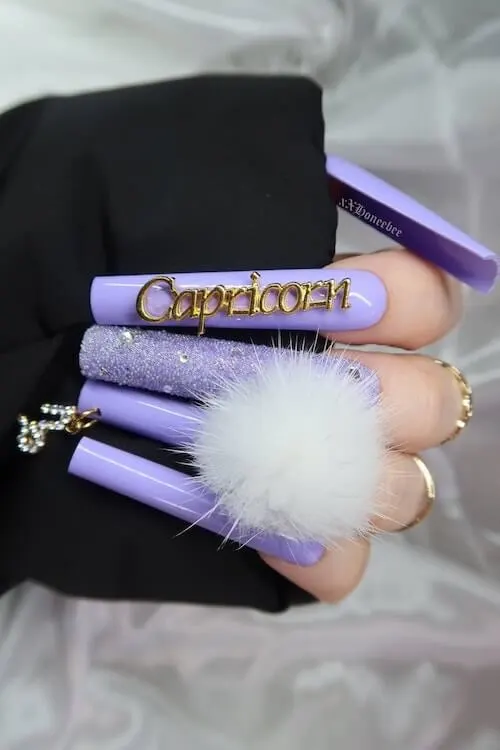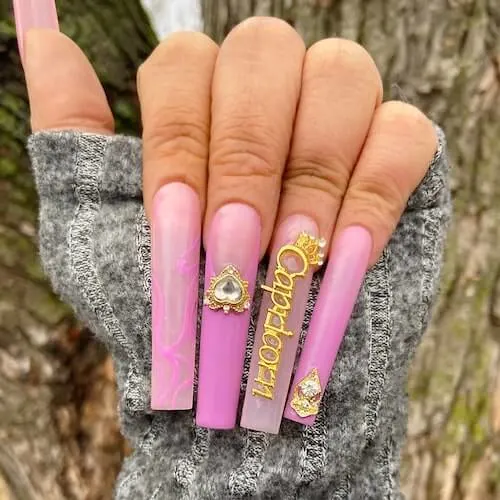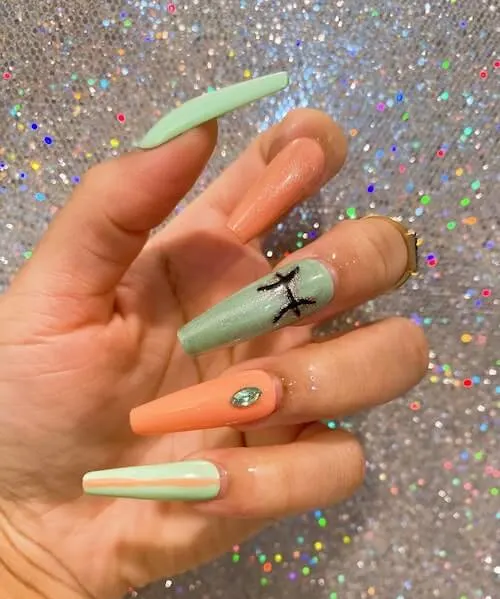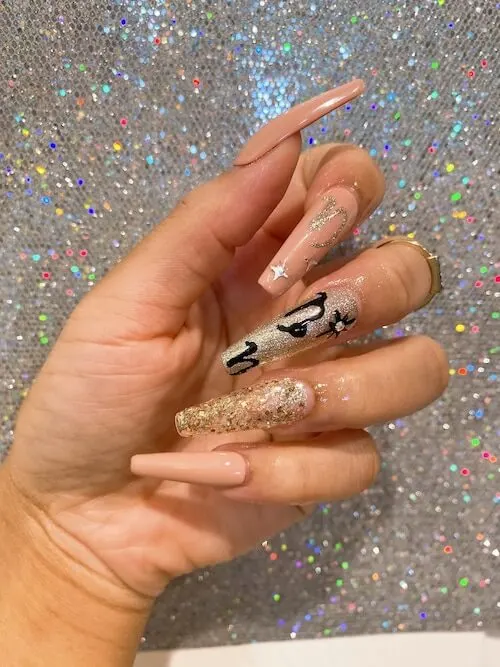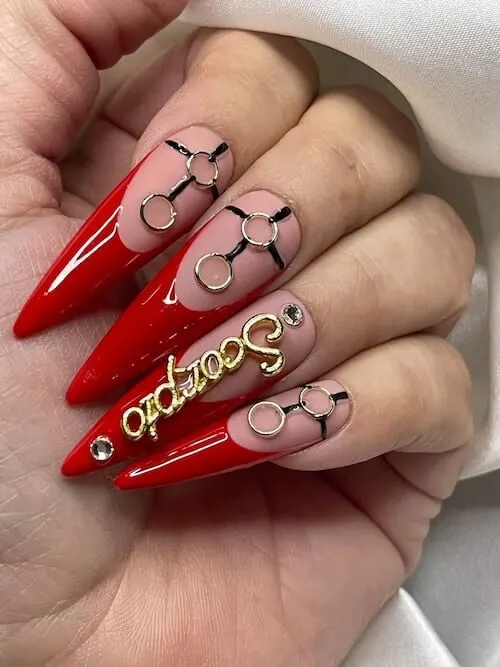 Best Birthday Manicure With Pink Nail Polish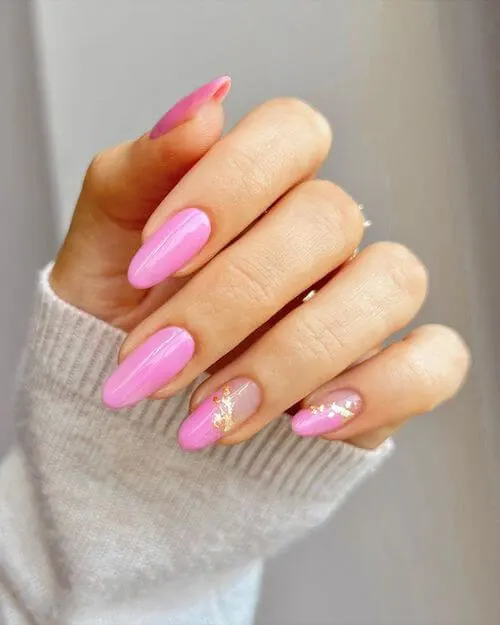 @amberjhnails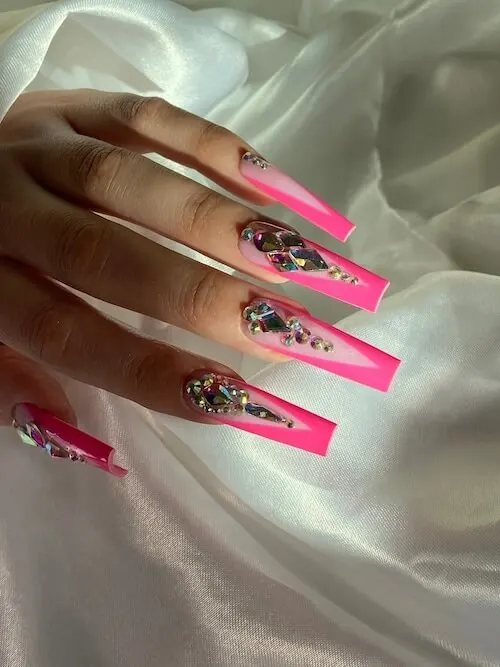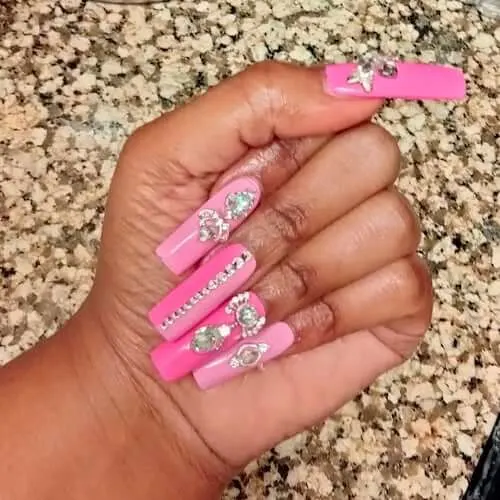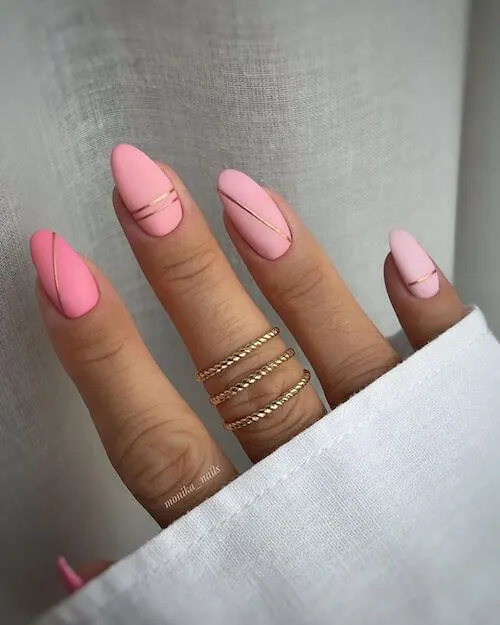 @monika__nails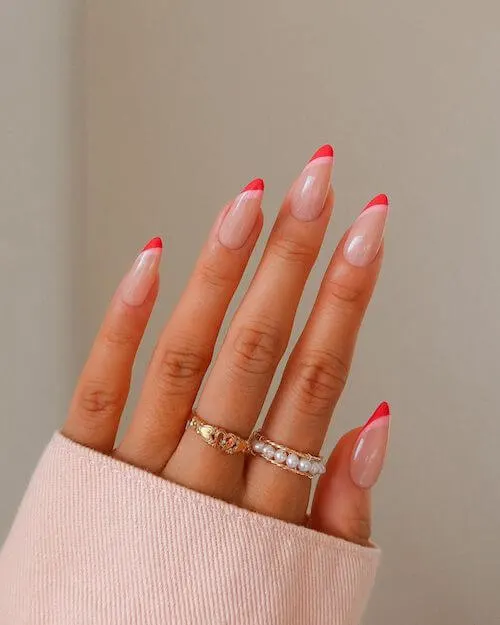 @vivianmariewong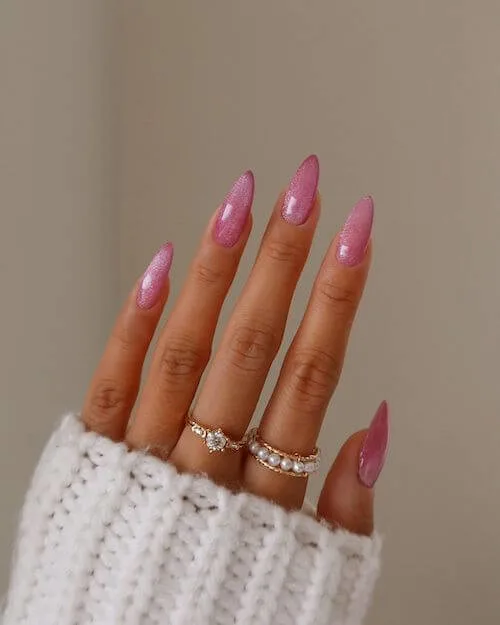 @vivianmariewong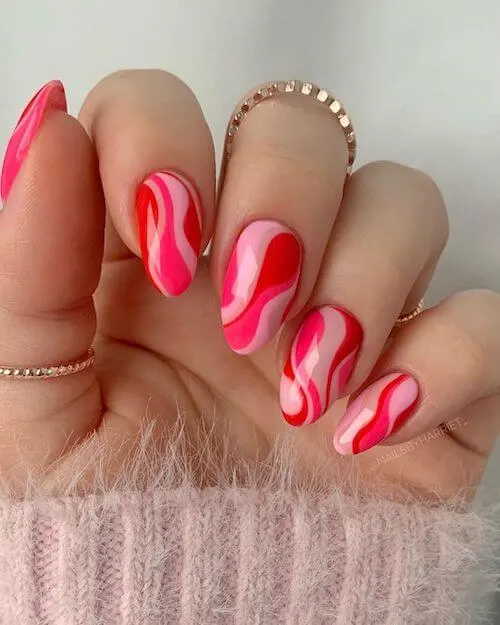 @nailsbyharriet_
Colorful Nails For Birthday Parties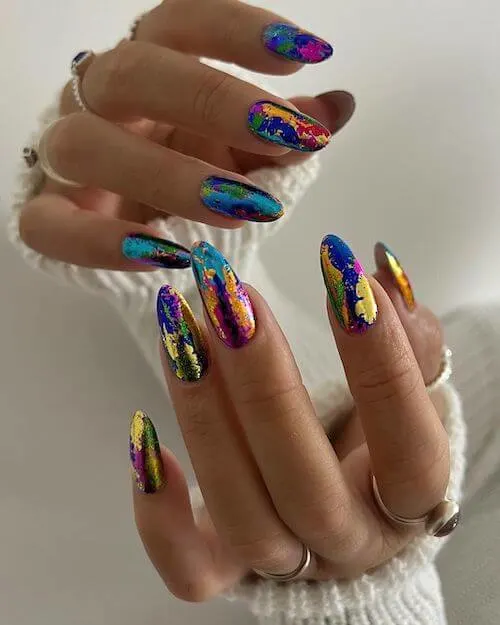 @beautyworksbyamy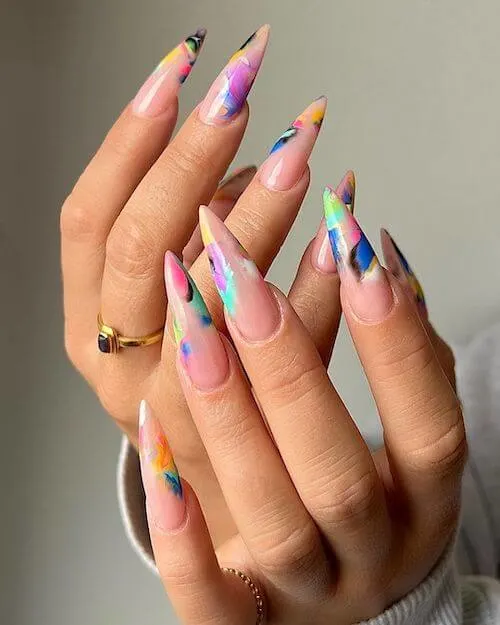 @beautyworksbyamy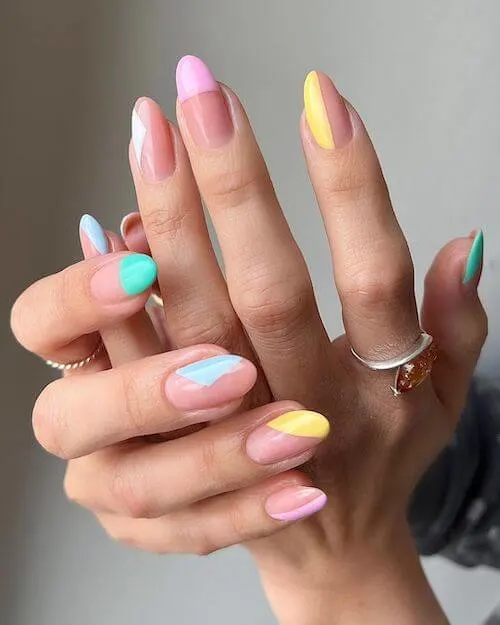 @beautyworksbyamy
White Birthday Nails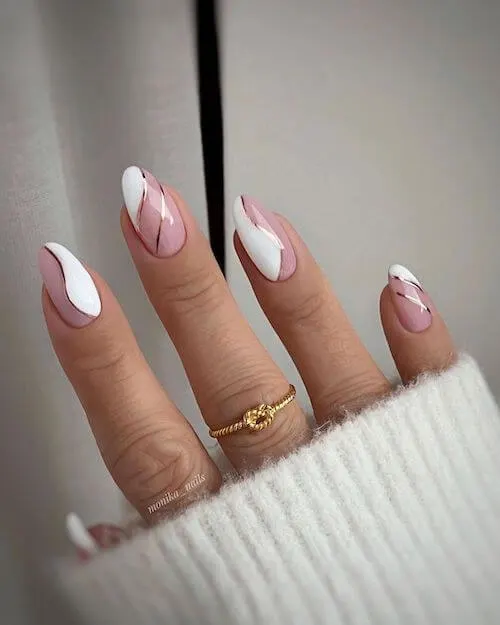 @monika__nails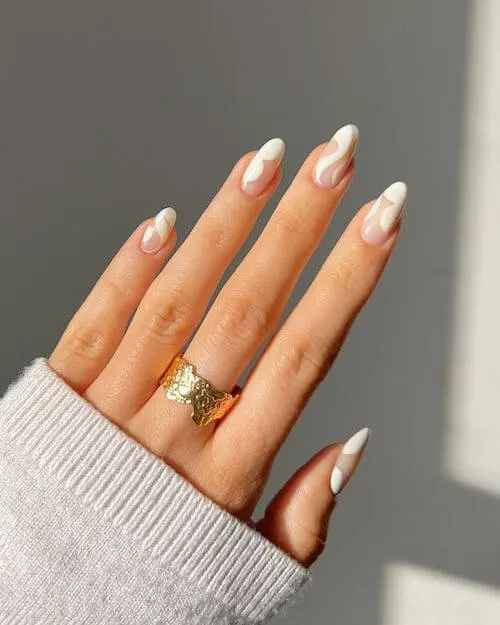 @amberjhnails
Birthday Short Nails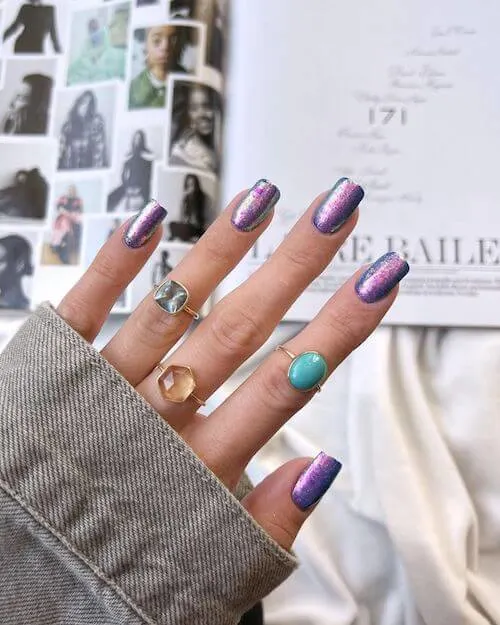 @majamarkowicz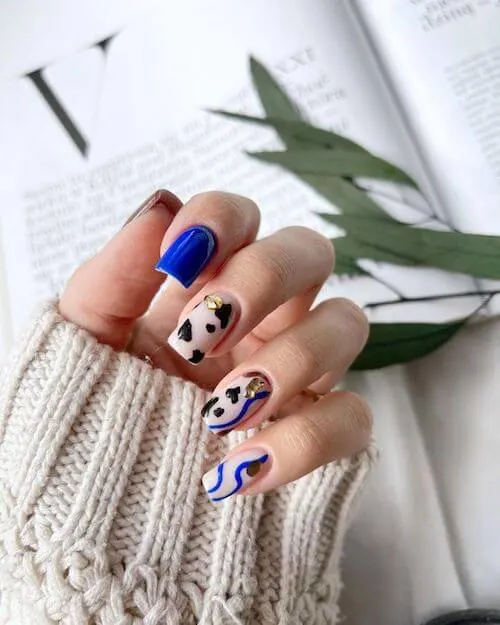 @majamarkowicz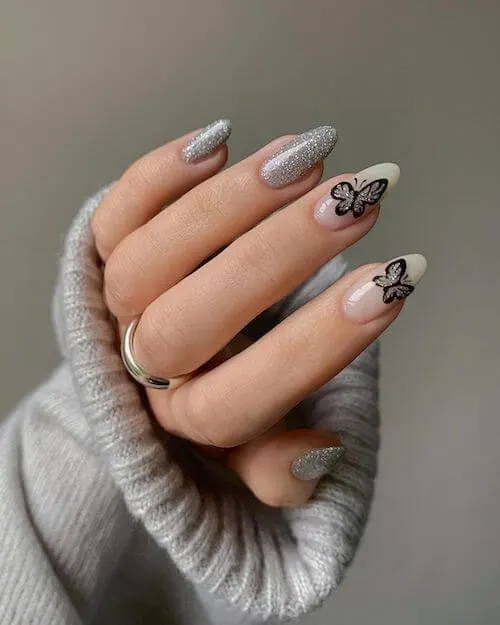 @amberjhnails
Fun Birthday Stiletto Nails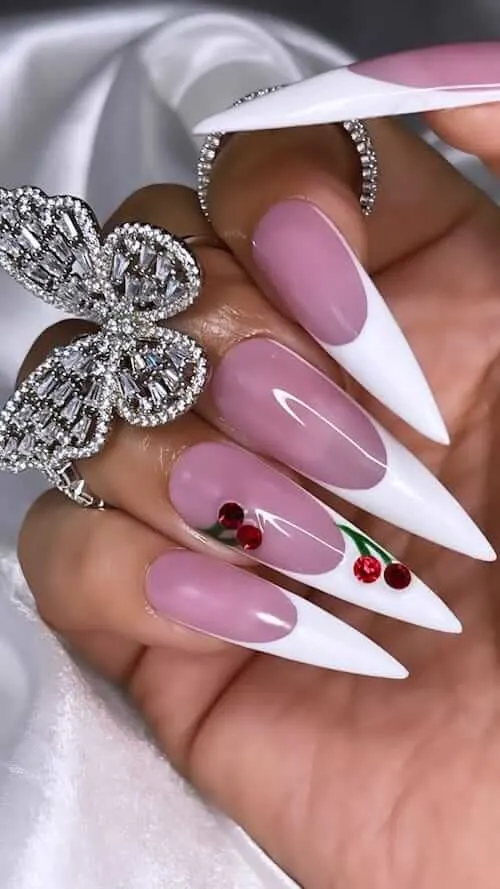 Cute Birthday Coffin Nails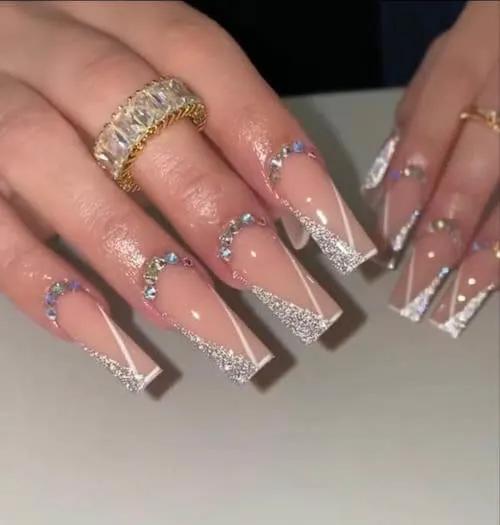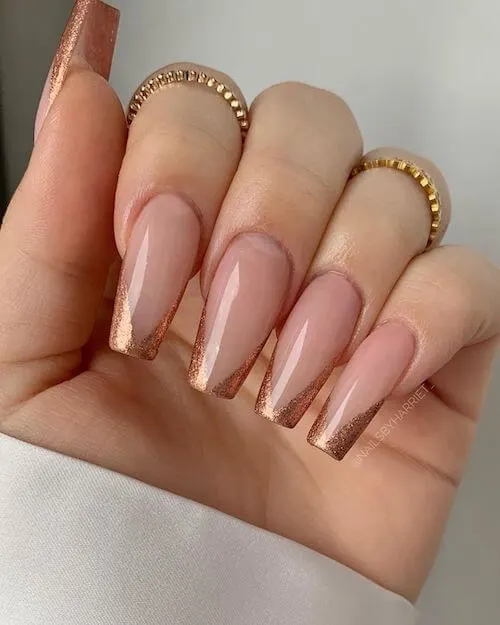 @nailsbyharriet_
Long Nail Design Ideas To Celebrate Your Birthday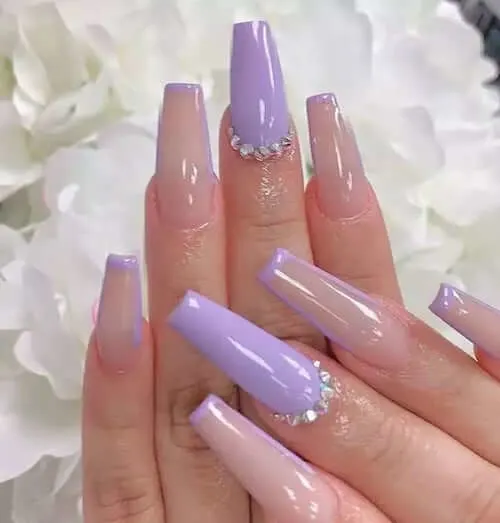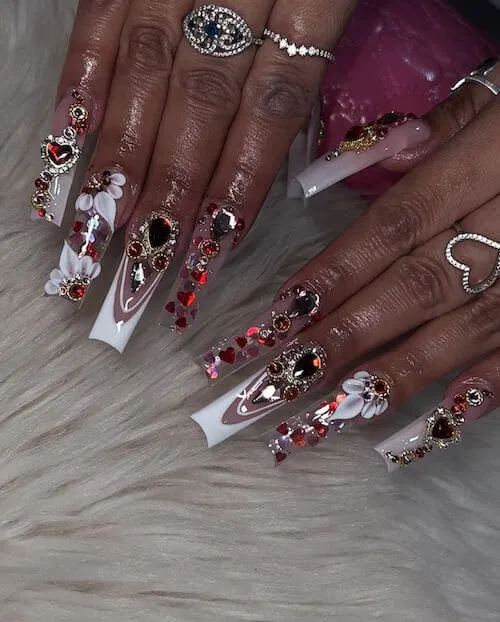 @beautywithbabylay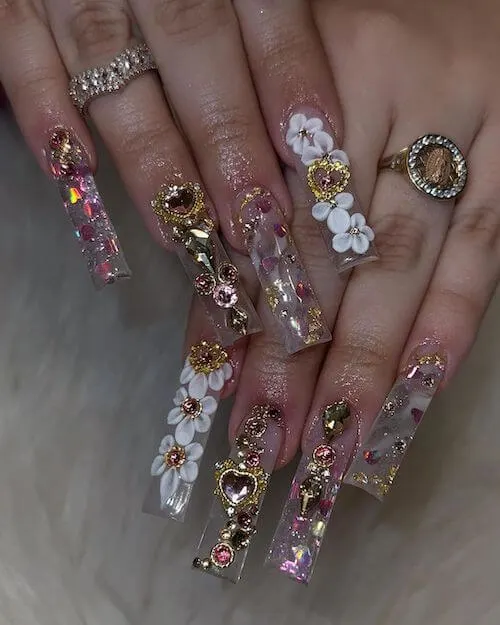 @beautywithbabylay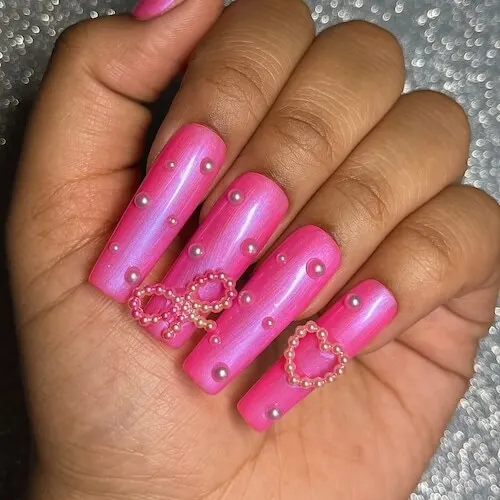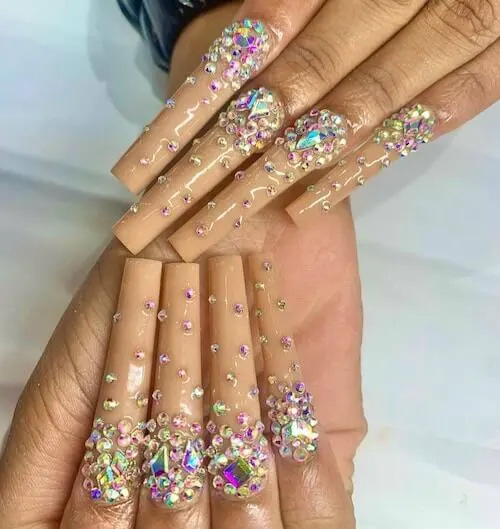 Glamorous Nails For Birthday Celebrations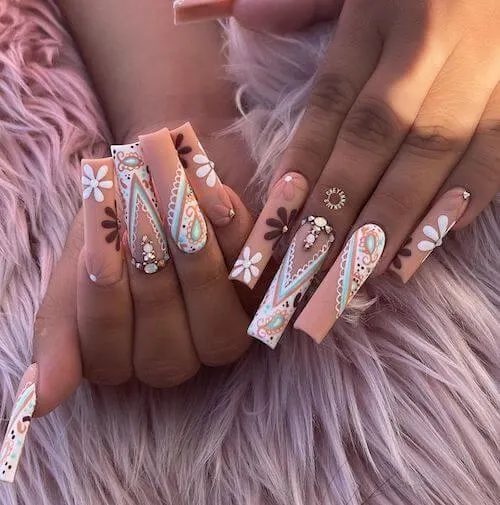 @cheyennesnails_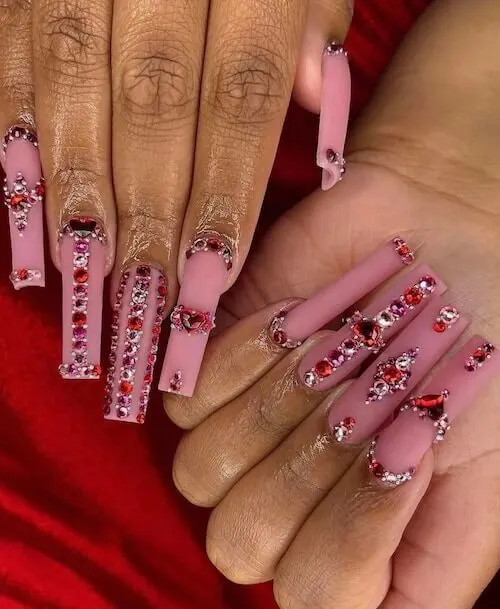 Cute And Fun Pink Birthday Nails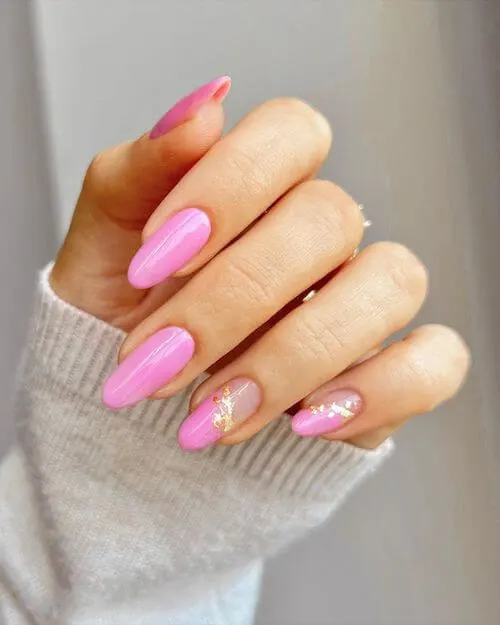 @amberjhnails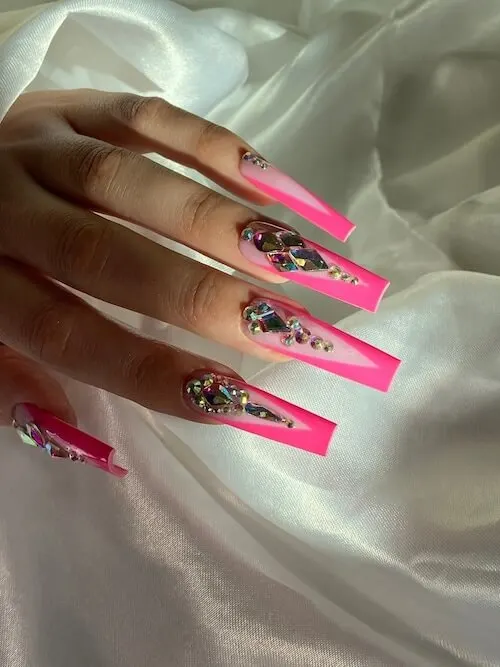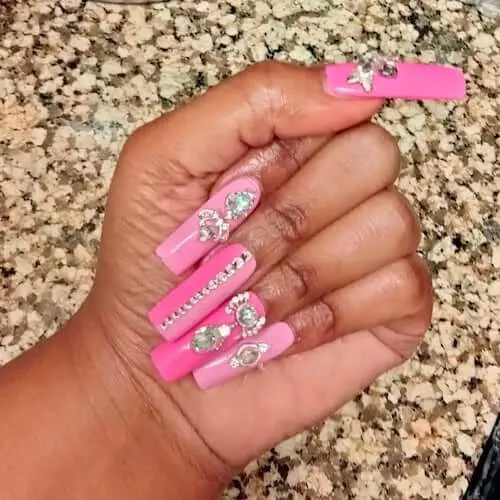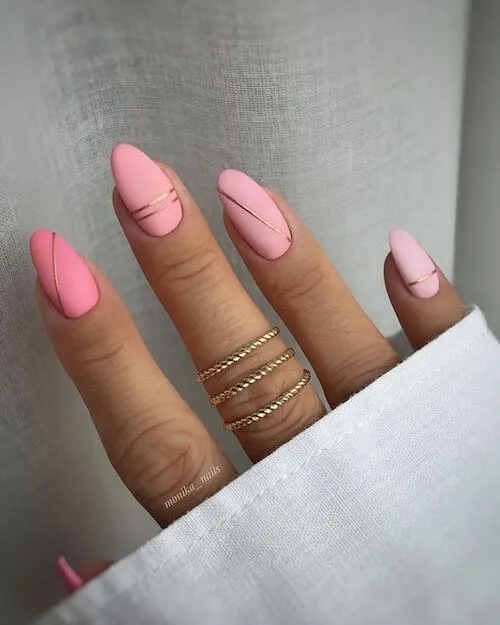 @monika__nails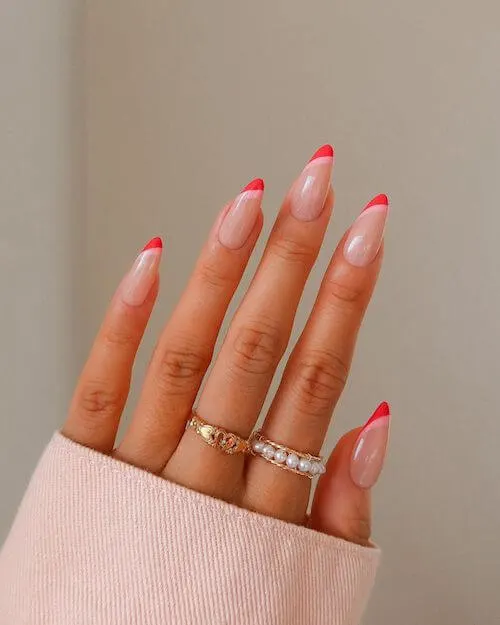 @vivianmariewong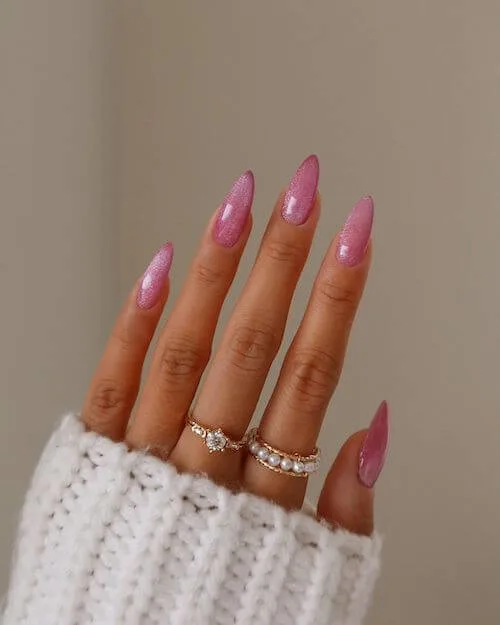 @vivianmariewong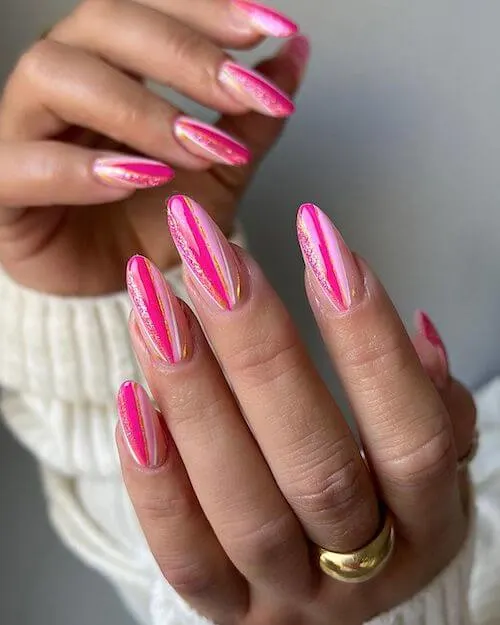 @beautyworksbyamy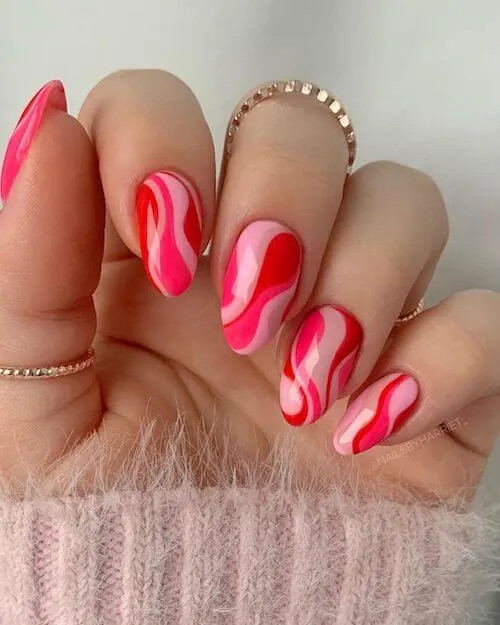 @nailsbyharriet_
Birthday Simple Nude Nails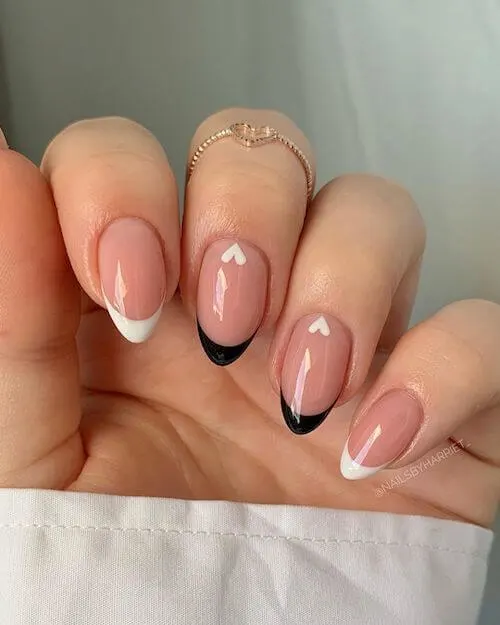 @nailsbyharriet_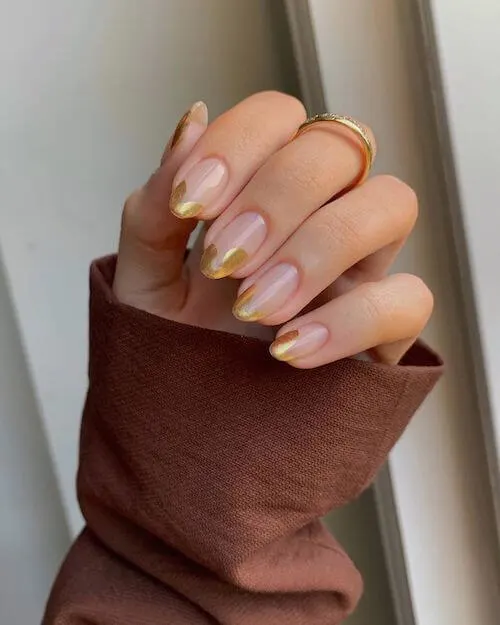 @amberjhnails
Sweet Birthday Cake With Birthday Candles Manicure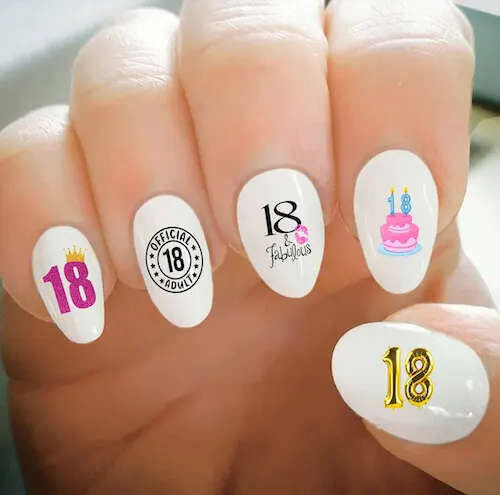 Beautiful Nail Ideas For Birthday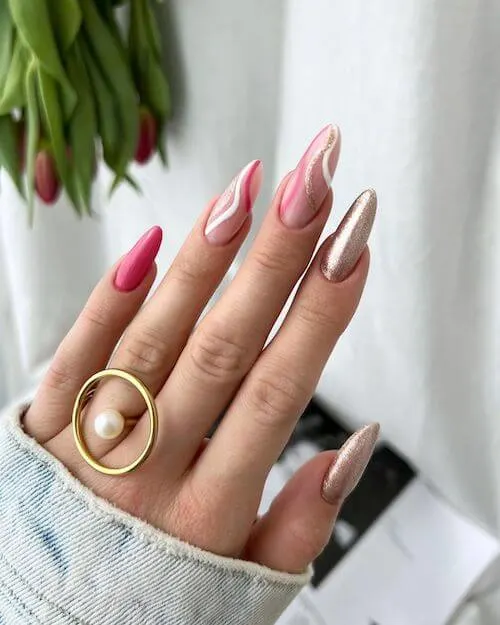 @majamarkowicz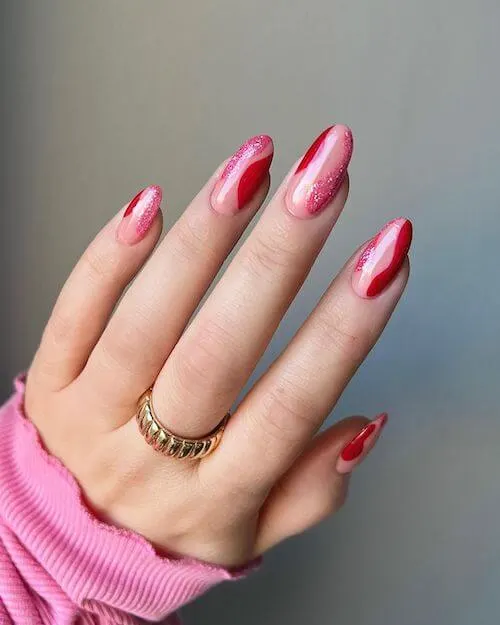 @beautyworksbyamy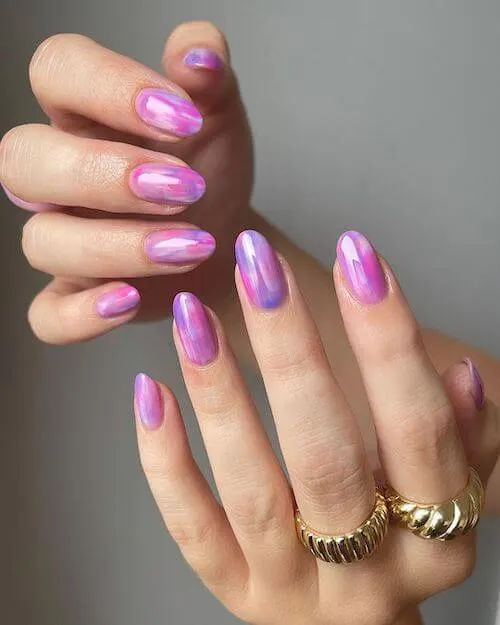 @beautyworksbyamy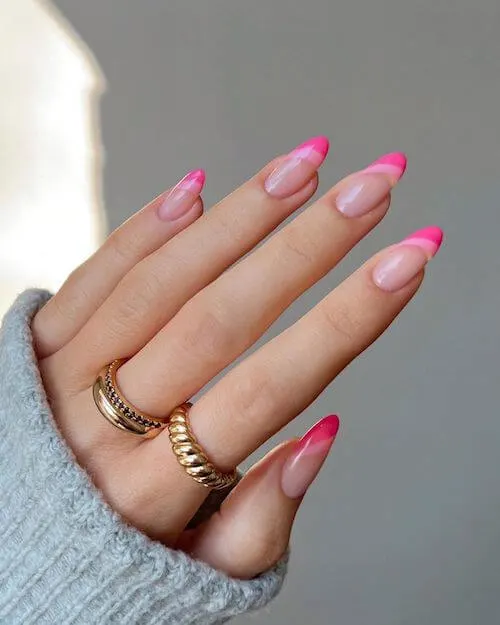 @amberjhnails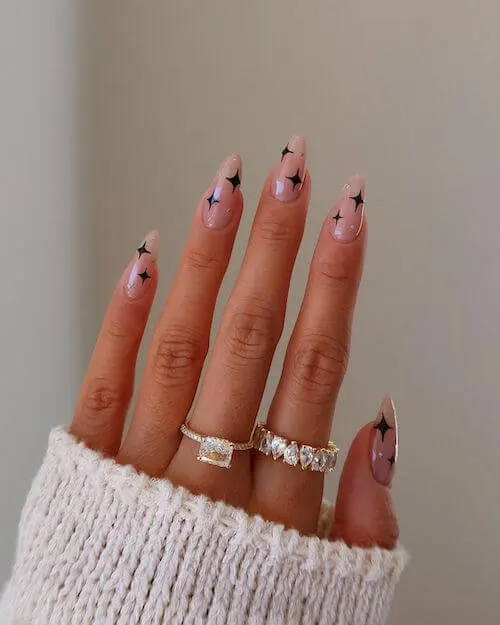 @vivianmariewong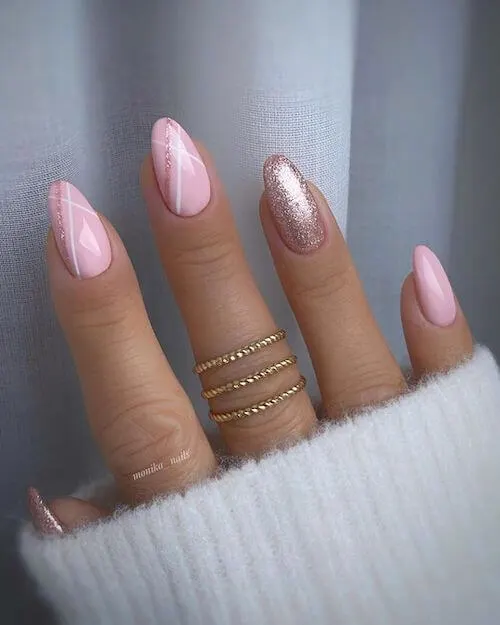 @monika__nails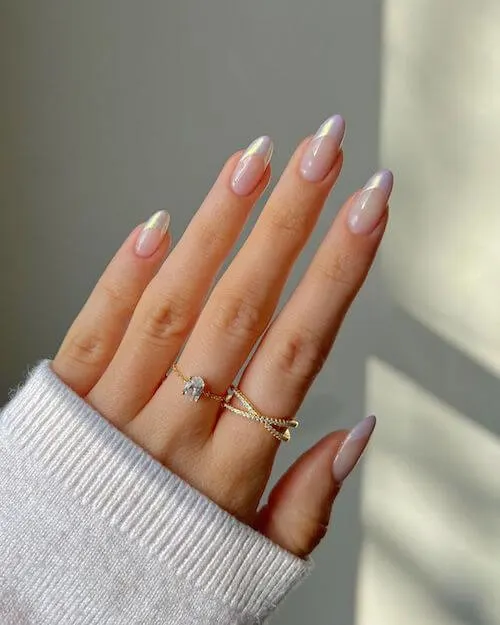 @amberjhnails
21st Birthday Nails
Celebrating a 21st birthday is a milestone for any young adult. To commemorate this momentous occasion, many opt to express themselves in creative ways, from designing the perfect party theme to getting special 21st birthday nails. Nail art offers endless possibilities and can be tailored to reflect each person's individual style and personality.
From classic French manicures with subtle yet stylish details, to bold statement pieces adorned with rhinestones and glitters – there's something out there for everyone! Whether you decide on an edgy design or prefer something more dainty and delicate, these unique ideas will add an extra bit of glamour and sophistication to your big day!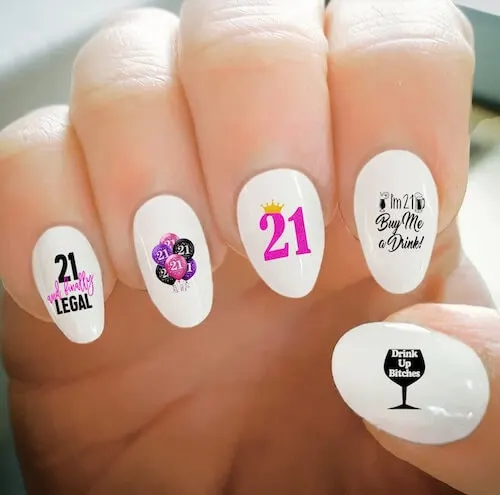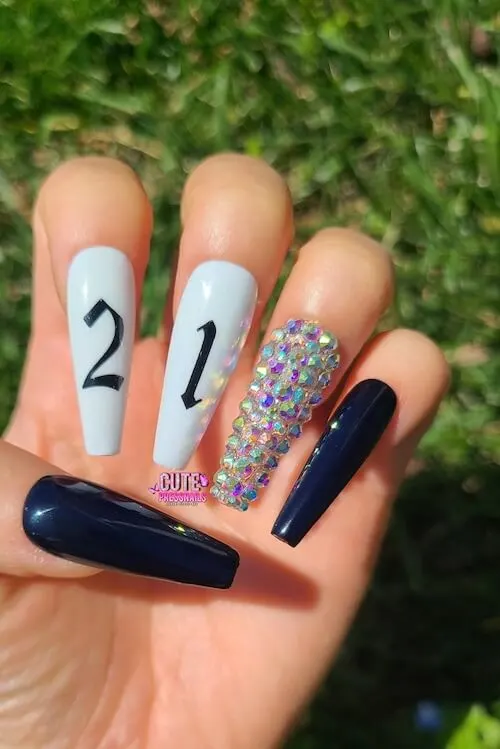 Baddie Nails For Birthday
Baddie birthday nails are all about making a statement and standing out from the crowd. Whether you're going for an edgy vibe or something totally glam and glittery, these baddie birthday nail ideas are sure to add some serious sparkle to your big day!
From subtle hints of silver or gold to bold colors like black and neon pink, these looks offer something for everyone. For those looking for an edgy twist on classic French tips, try adding intricate line work in contrasting colors such as black and white or red and pink.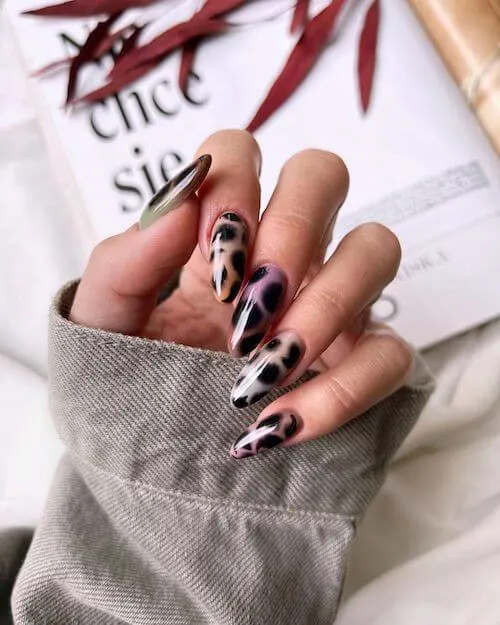 @majamarkowicz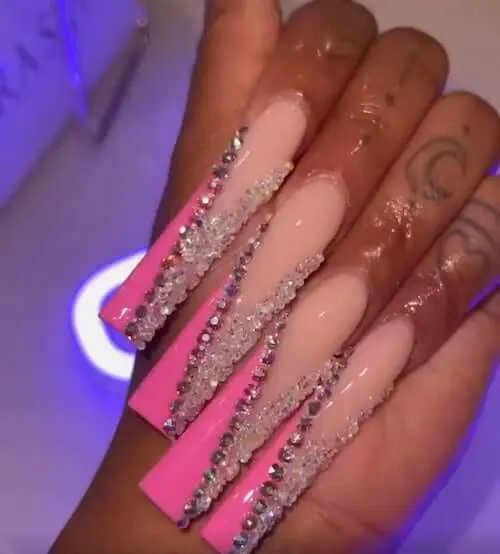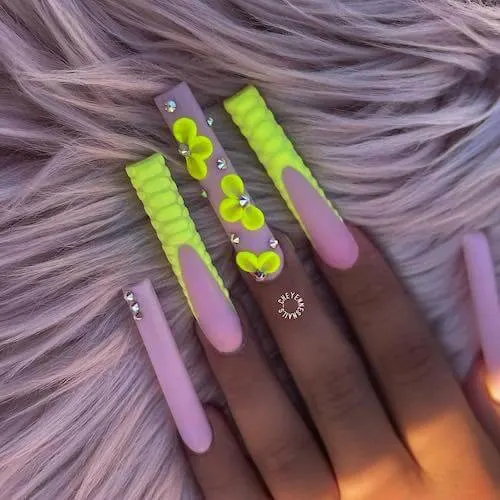 @cheyennesnails_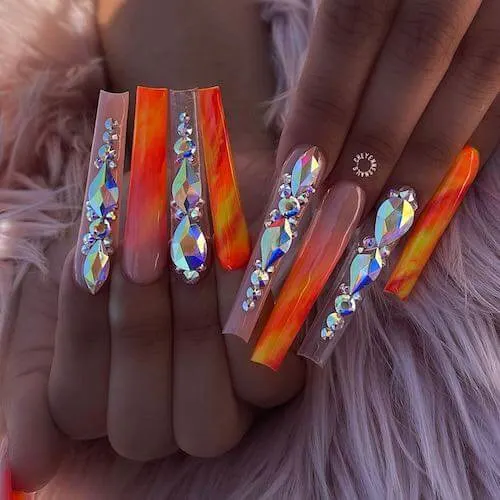 @cheyennesnails_
Elegant Birthday Nails
Creating the perfect birthday look can be a challenge, but with the right nail art, you can make your birthday style stand out. Whether you're celebrating in a big way or simply want to feel extra special on your special day, elegant birthday nails are the perfect way to top off your look.
From classic French tips featuring hints of bling to bold ombré styles complete with glittery accents, there are plenty of beautiful options for elegant birthday nails. When choosing the design for your special day, consider not just what looks great but also how well it pairs with your outfit and makeup. With a few unique touches like feathers or intricate designs, you can turn any simple nail art into an eye-catching statement piece that will have everyone talking about your stunning style—long after the cake has been cut!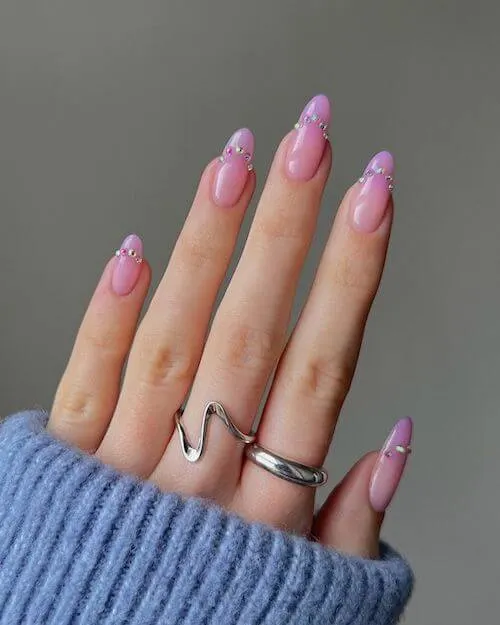 @amberjhnails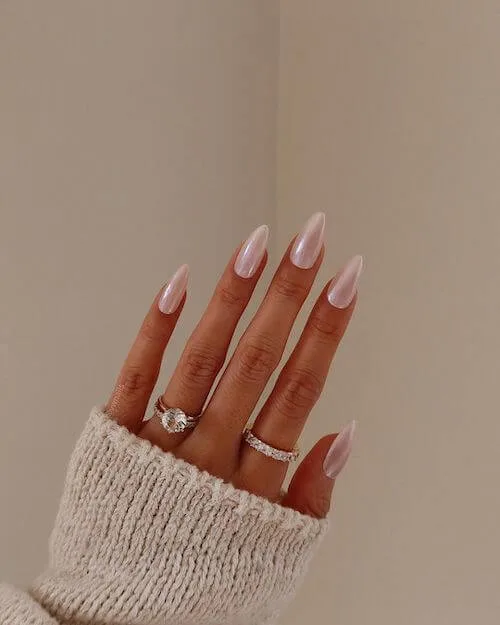 @vivianmariewong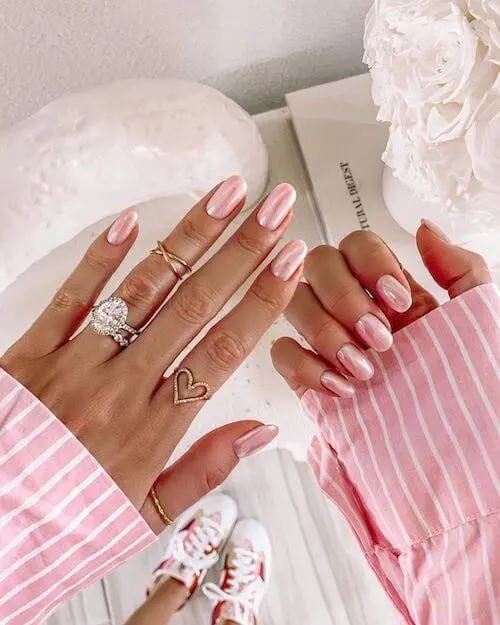 @jenniferxlauren
@cheyennesnails_
Classy Birthday Nail ideas
Give yourself a gold star with golden glitter nails. This simple design is easy enough for beginners but still looks polished and fancy when finished. If you're feeling daring, try adding in silver stars or other metallic accents as well! For something more subtle and neutral, go for pastel ombre nails.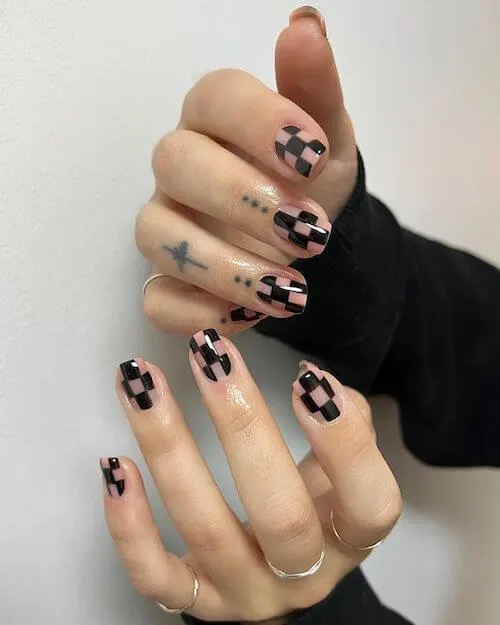 @beautyworksbyamy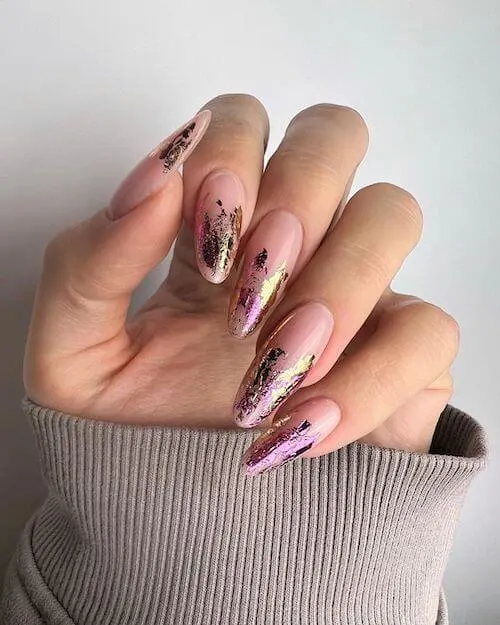 @majamarkowicz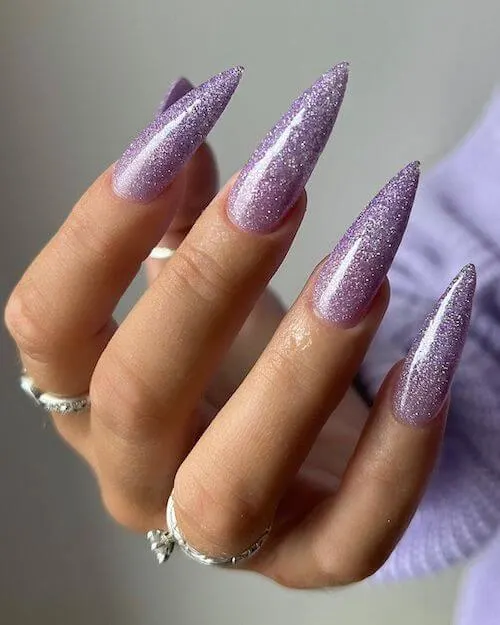 @beautyworksbyamy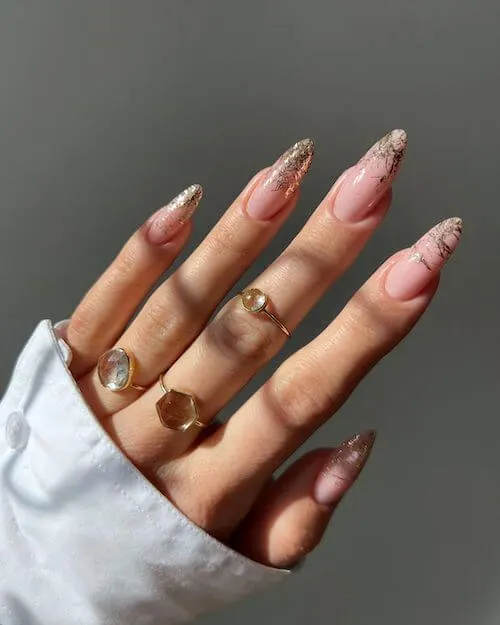 @majamarkowicz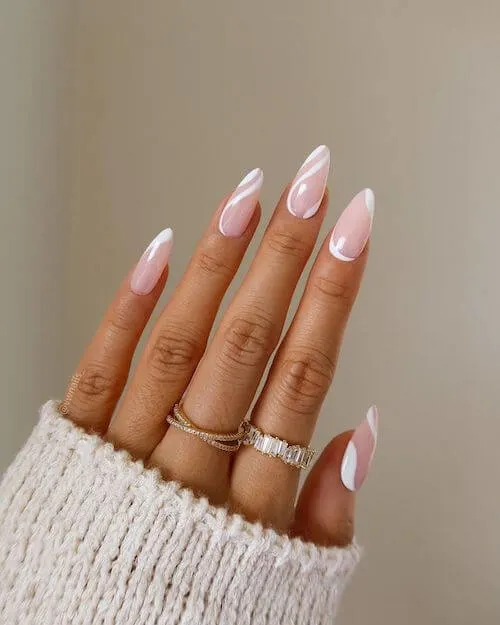 @vivianmariewong
This post was all about glamorous birthday nail designs.
About The Author
Tracy is an experienced personal stylist, shopping expert, and fashion & lifestyle blogger. She has been featured on Time Magazine, Bustle, Best Life, Glam, The Zoe Report, Mic, and GOBankingRates, for her insights on fashion, beauty, home decor, and lifestyle. Read More
Related Posts: