Are you looking for the best Chinese nails, Douyin nails, or Xiaohongshu nails to copy? Check this post for the 100+ best nail designs that are trending in the most popular social media including TikTok and Pinterest now!
From TikTok to Pinterest and Instagram, Chinese Nails have become the hottest trend in nail art.
Originating from China, these unique and intricate designs are taking over social media feeds all around the globe.
With a focus on stunning detail and vibrant colors, Chinese Nails are quickly becoming one of the most sought-after looks.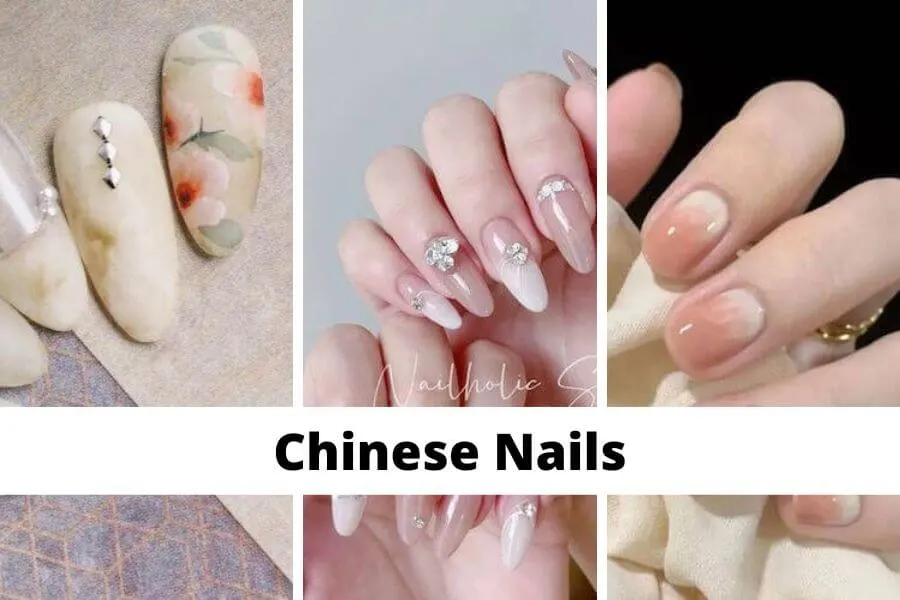 This post may contain affiliate links, which means I'll receive a commission if you purchase through my link, at no extra cost to you. Please read the full disclosure here.
This post is all about Chinese nails.
What are Chinese Nails?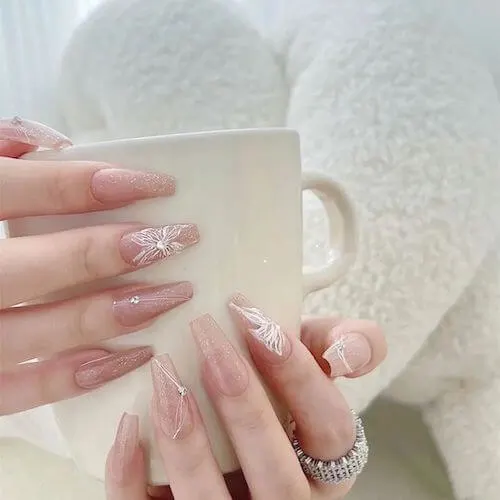 Chinese nails are a type of nail art that originated in China.
They are known for their intricate and elaborate designs, often incorporating symbols and characters from Chinese culture.
These designs can feature anything from delicate floral patterns to bold geometric shapes, all created using a variety of techniques such as stamping, freehand painting, or 3D embellishments.
One popular design element of Chinese nails is the use of negative space.
This technique involves leaving portions of the nail unpainted or unadorned, creating interesting patterns and shapes through the contrast between painted and natural areas.
Another hallmark of Chinese nails is their use of bright and bold colors like reds, golds, blues, and greens.
Whether you're looking for a dramatic statement piece or something more subtle and understated, there's sure to be a Chinese nail design out there that will suit your style.
With so many different options to choose from, it's no wonder that this trend has taken off in recent years!
Chinese Nails' Unique Characteristics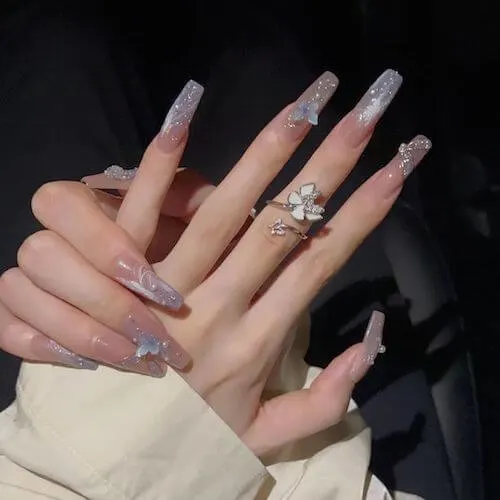 Chinese nails have become increasingly popular due to their unique characteristics.
One such feature is the use of ornate designs, which often include intricate patterns and symbols that are steeped in Chinese culture.
From delicate cherry blossoms to fierce dragons, these designs can be tailored to suit individual tastes.
Another key characteristic of Chinese nails is the use of bold colors.
Bright reds, deep greens, and striking golds are all commonly used in Chinese nail art.
These vivid hues are believed to represent good luck and prosperity in traditional Chinese culture.
Finally, many Chinese nail artists incorporate different textures into their designs.
This might include adding glitter for a sparkling effect or using 3D embellishments like flowers or jewels for a more tactile finish.
Overall, the unique characteristics of Chinese nails make them a stunning choice for anyone looking to add some cultural flair to their manicure.
Best Chinese Nails Designs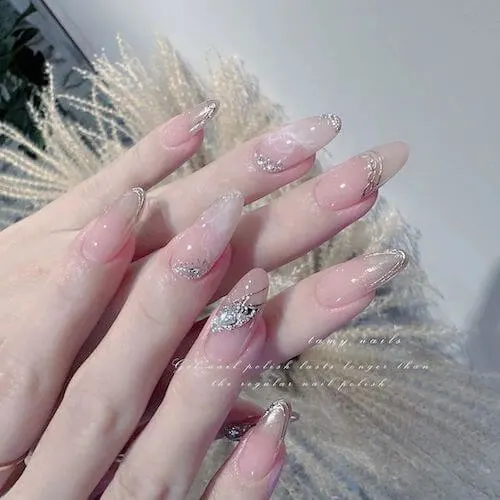 Chinese nail designs have been gaining popularity in recent years, with more and more people embracing the intricate and elegant style.
From bold reds to delicate florals, there is something for everyone when it comes to Chinese nails.
One of the most popular designs is the classic cherry blossom, which features delicate pink flowers on a white or nude background.
This design is perfect for springtime and can be dressed up or down depending on the occasion.
Another stunning Chinese nail design is the dragon scale pattern, which features a holographic finish that mimics the scales of a dragon.
This design is perfect for those who love a bit of shimmer and sparkle on their nails.
For those who prefer something more understated but still beautiful, consider trying out a simple yet elegant swirl design in gold or silver.
This design adds just enough detail without being too overwhelming, making it perfect for everyday wear or special occasions alike.
Whatever your style may be, there is sure to be a Chinese nail design that will suit you perfectly!
Now scroll on to check our more stunning Chinese nail ideas to copy directly.
Long China Nails
If you're looking for a new nail trend to try, you might want to consider long China nails.
Also known as stiletto nails or dragon lady nails, these pointy tips have been popular in China for decades and are now gaining popularity worldwide.
The style offers a unique and daring look that can make a statement on any occasion.
Long China nails come in various shapes and sizes, but they all share the same characteristic of being pointed at the tip.
They can be as long or short as you prefer, but the longer ones tend to be more dramatic and eye-catching.
Many people also opt for intricate designs and embellishments on their long China nails, such as 3D flowers or rhinestone accents.
One downside of long China nails is that they require some maintenance to keep them looking their best.
Because they are so pointed, they can be more prone to breaking or snagging than other nail styles.
However, with proper care and upkeep, your long China nails can last for weeks without chipping or fading.
Overall, if you're up for trying something bold and unique with your manicure game, give long China nails a try!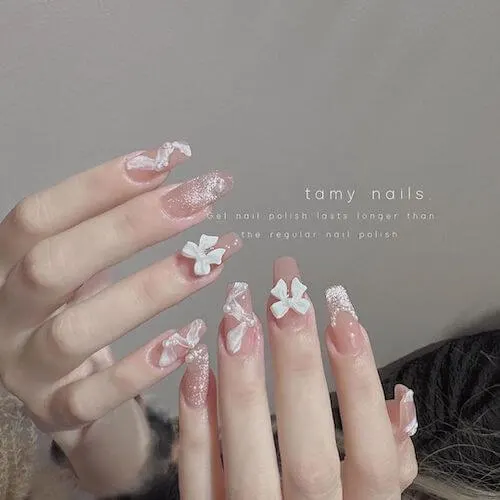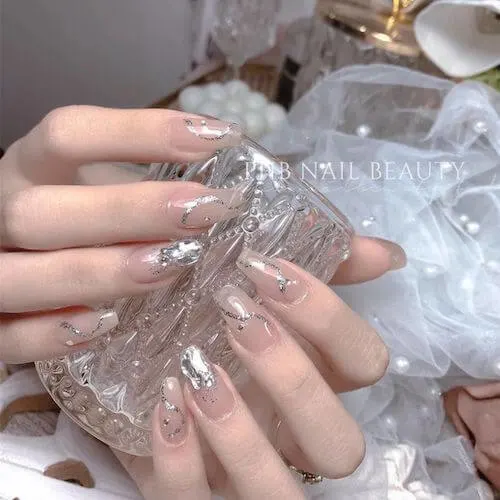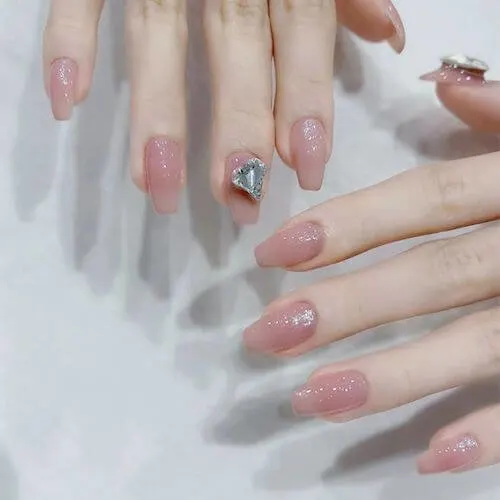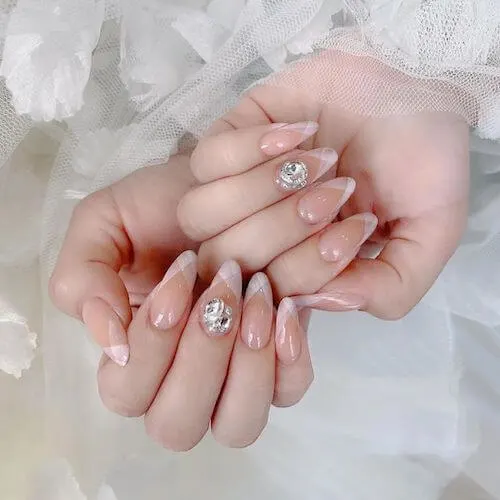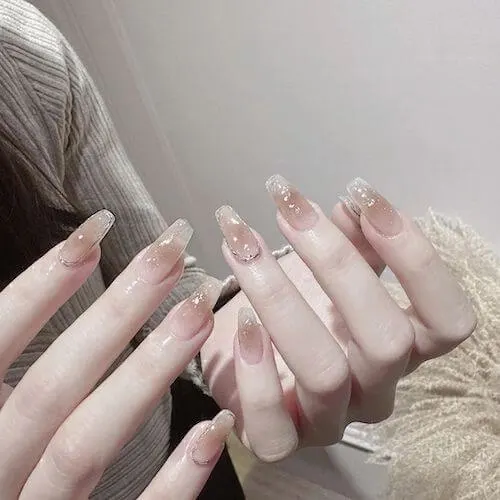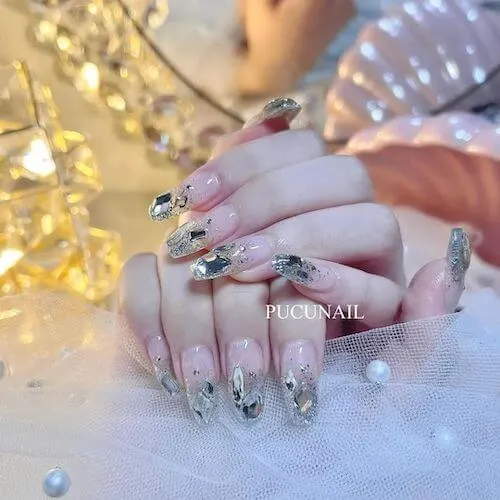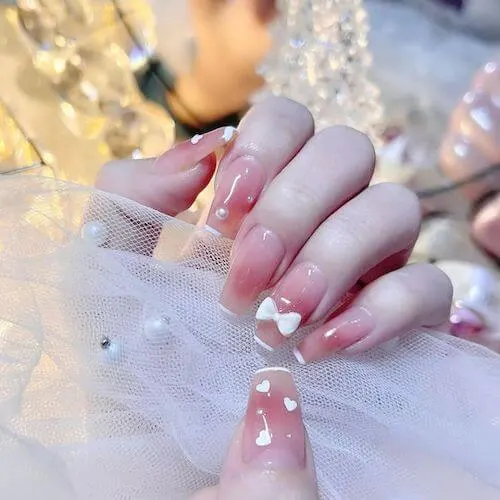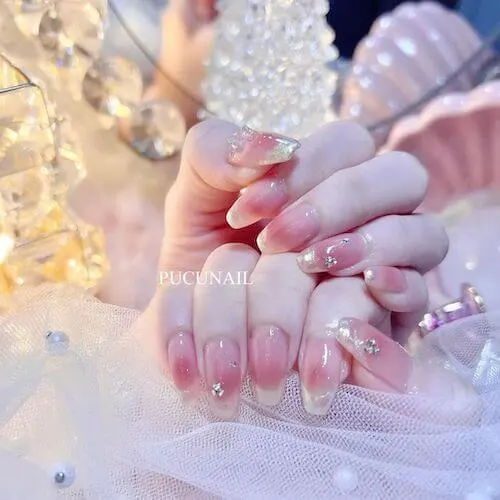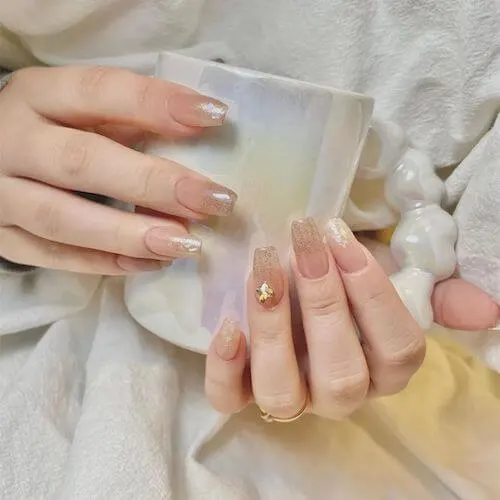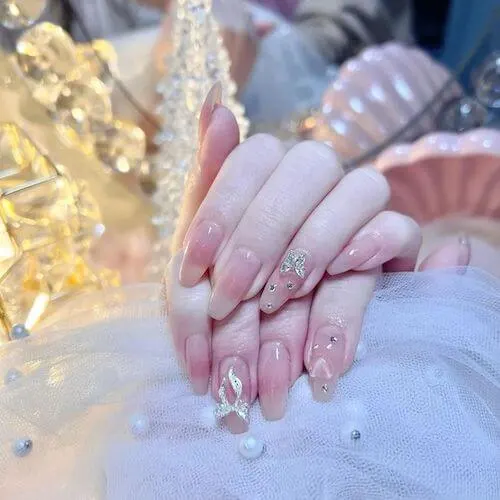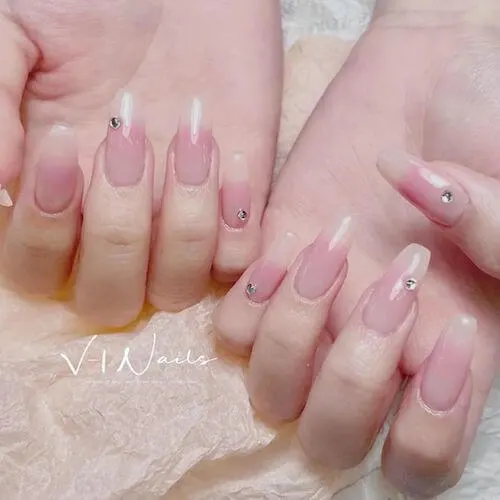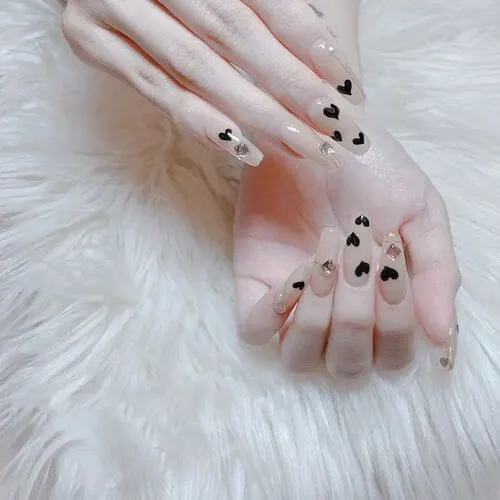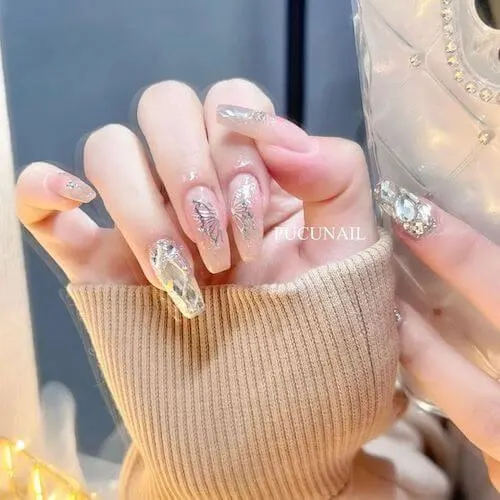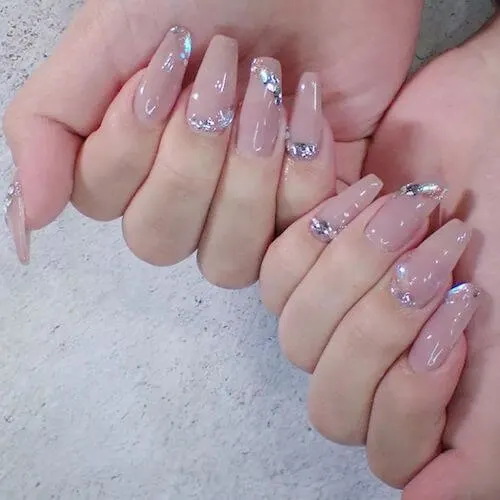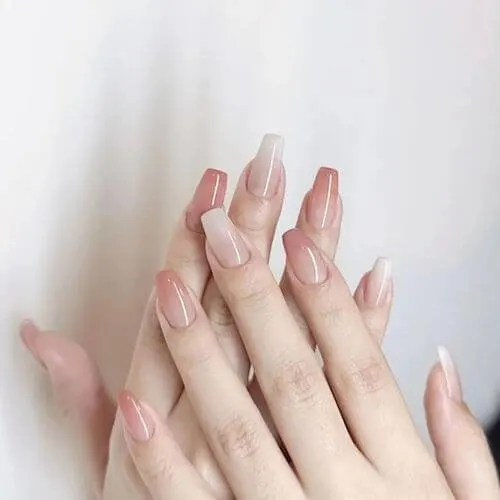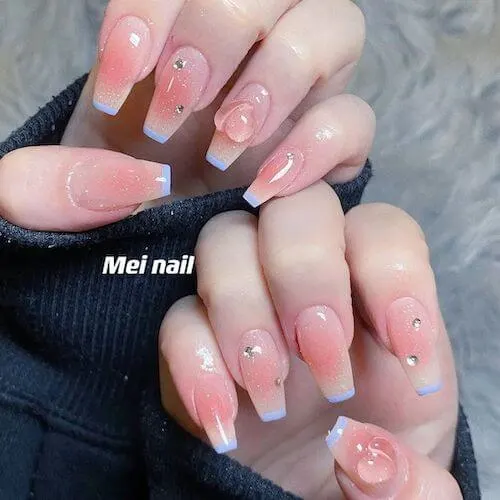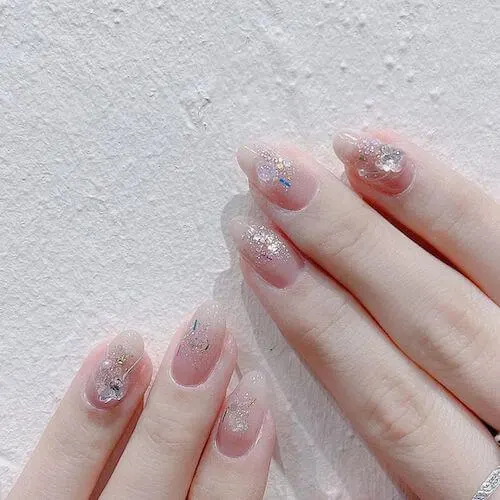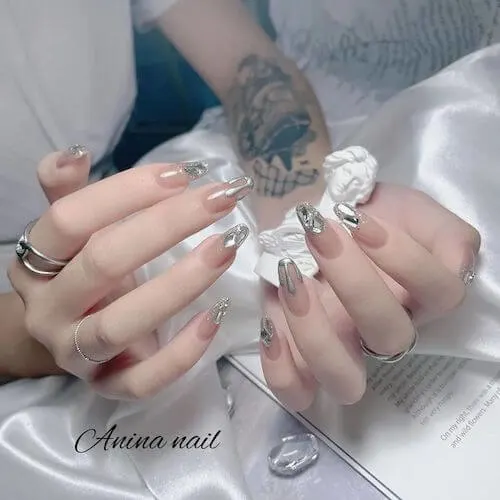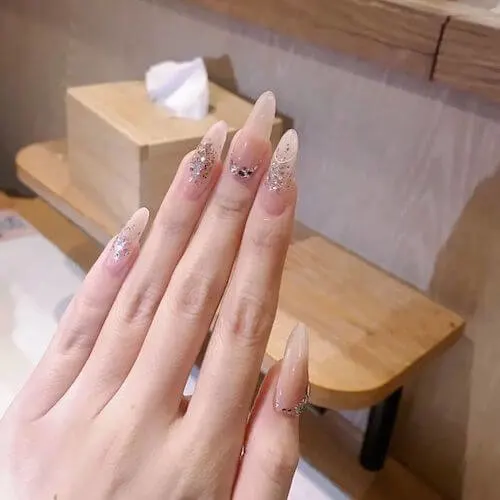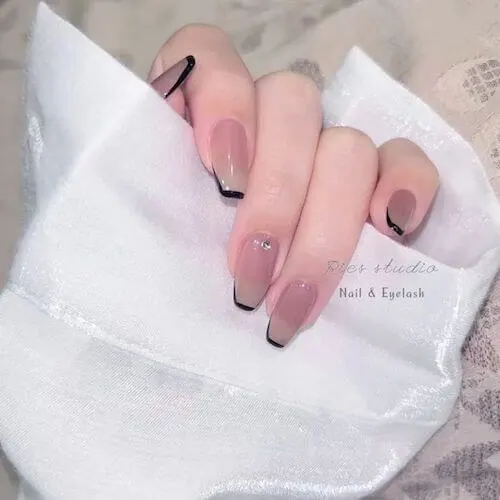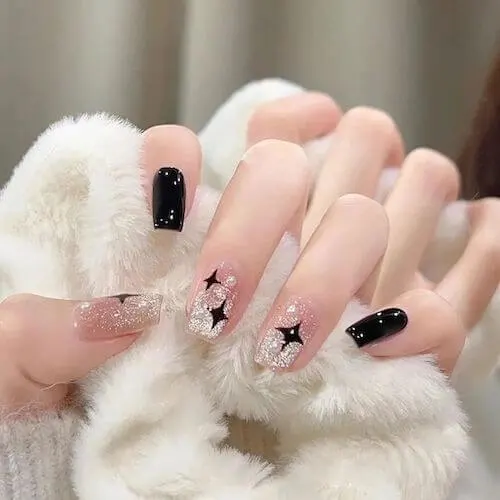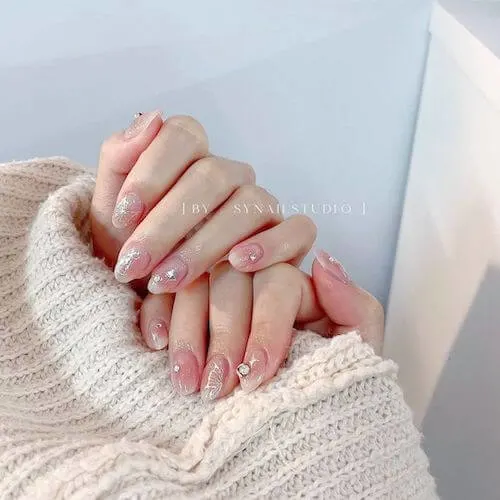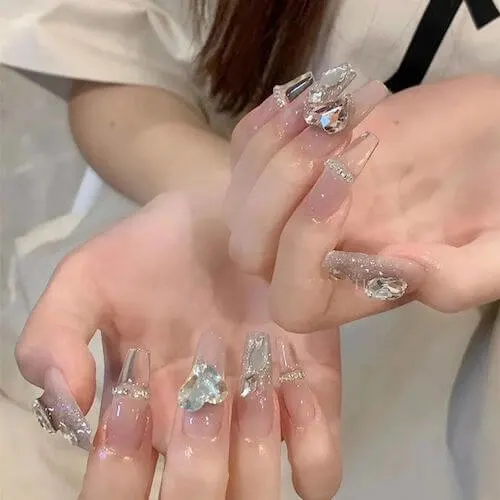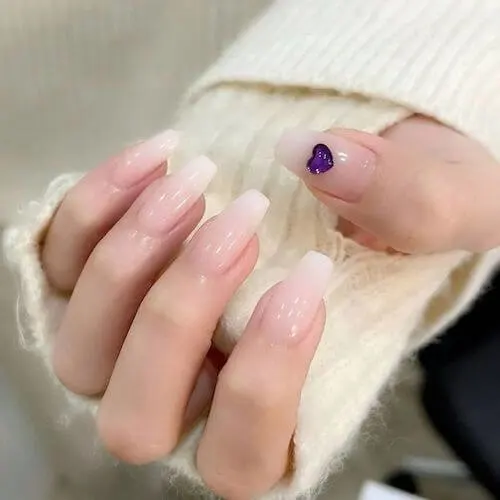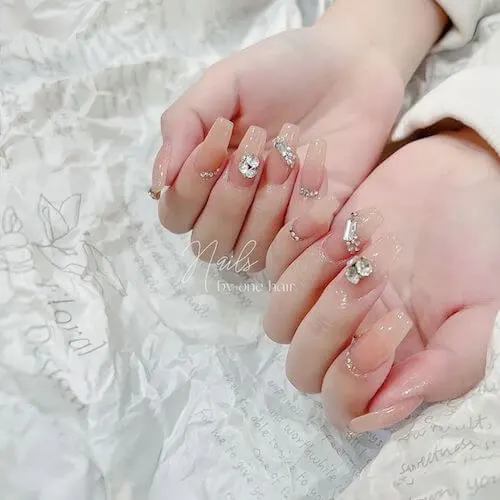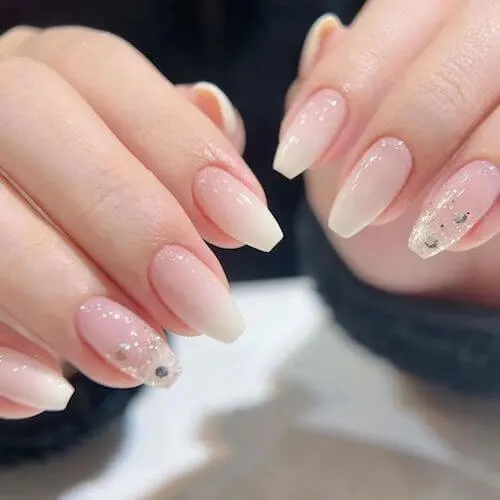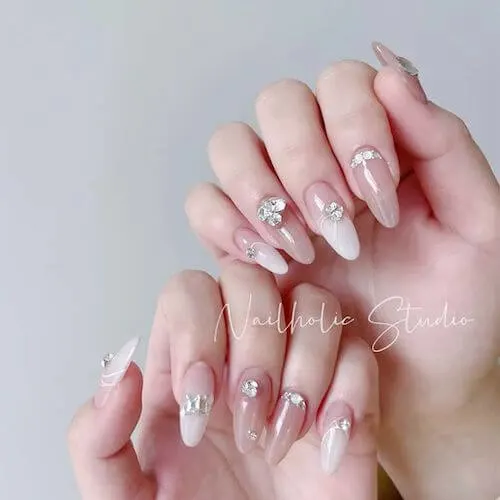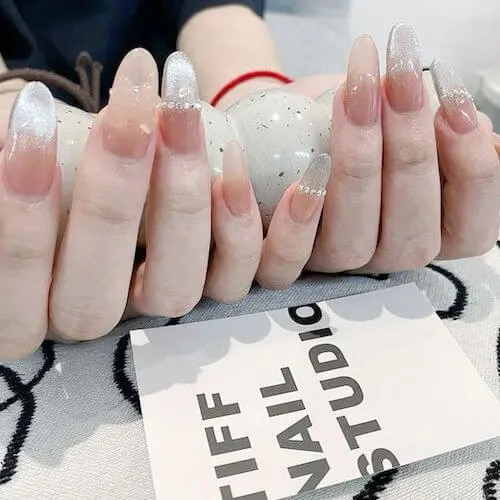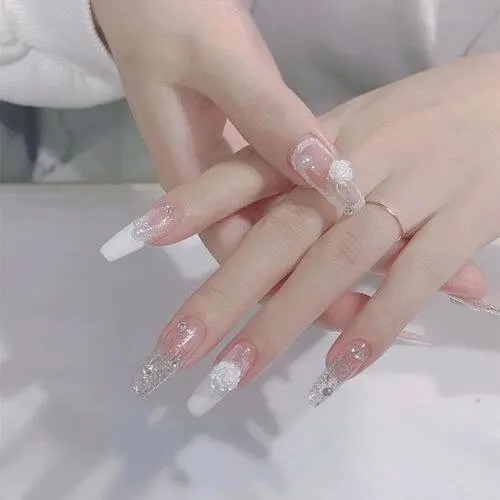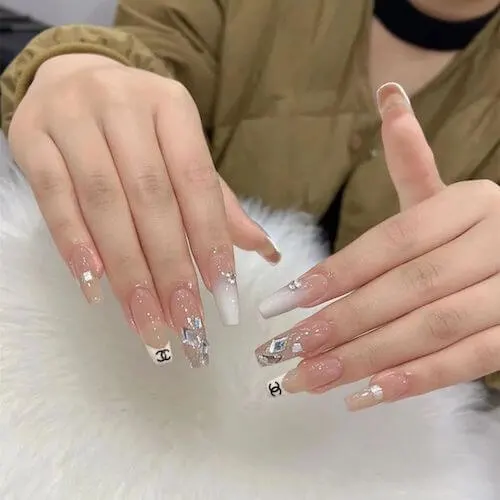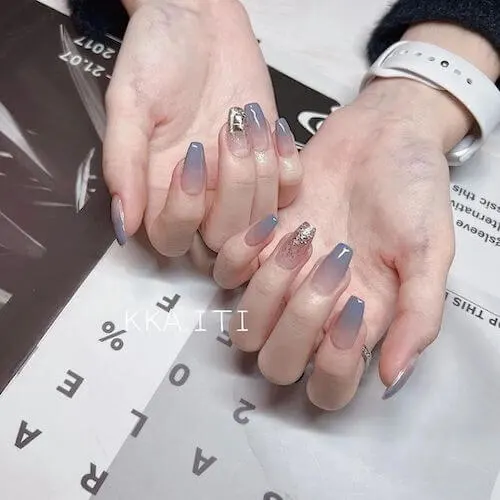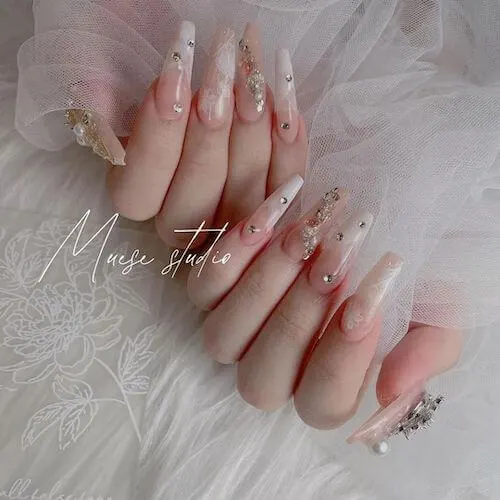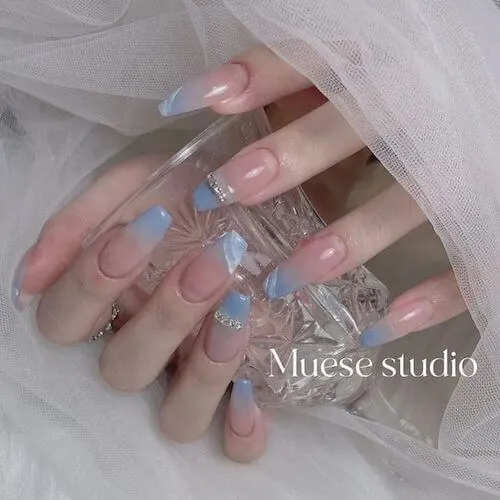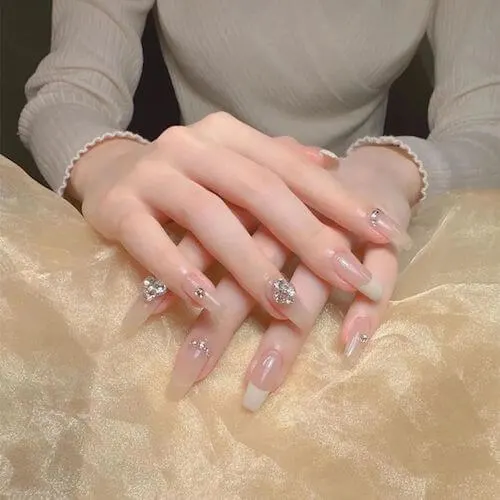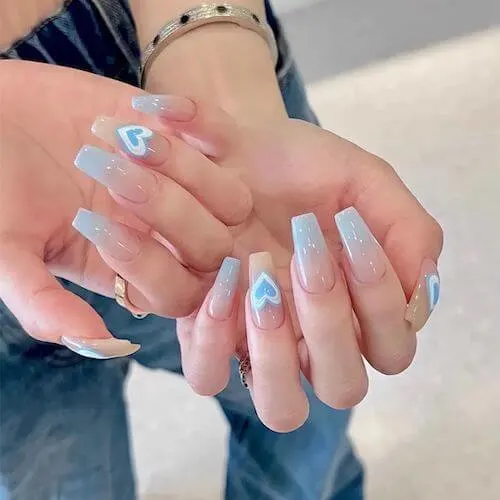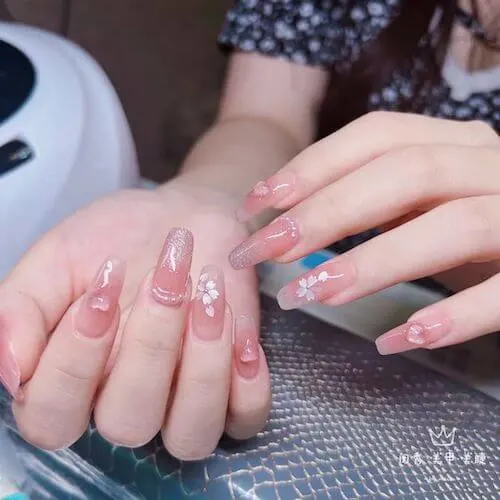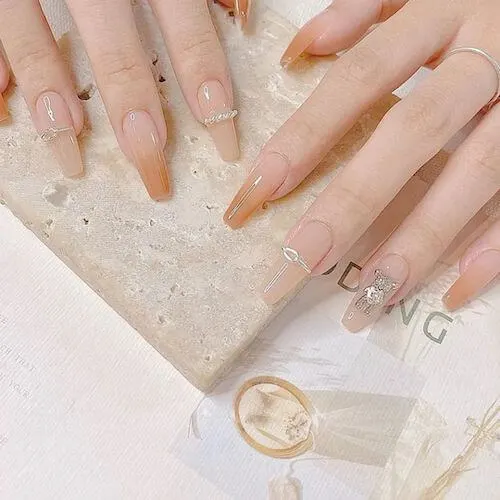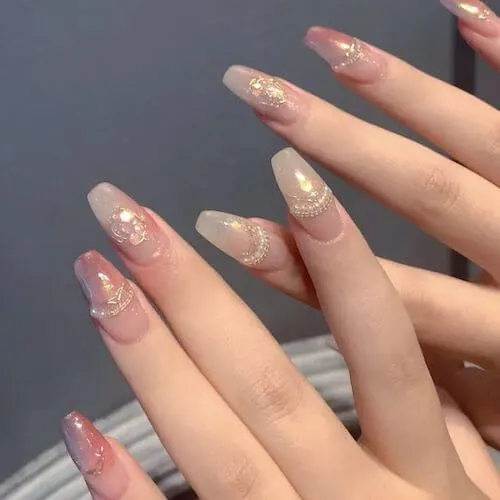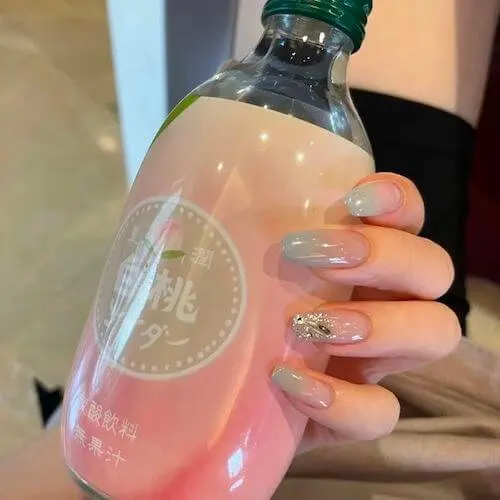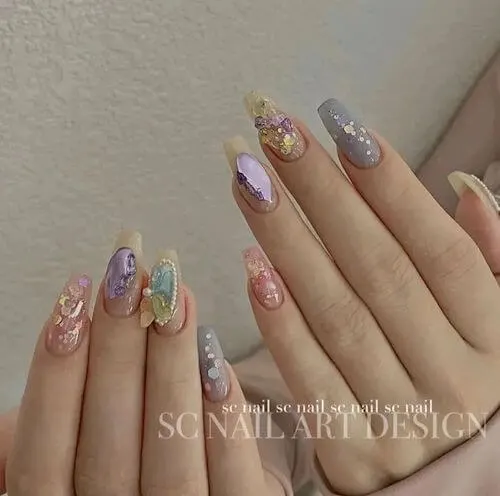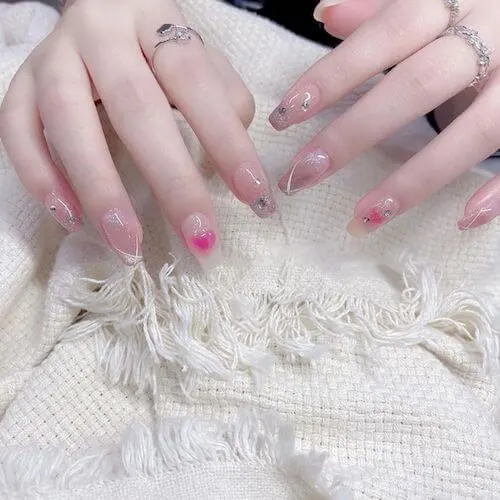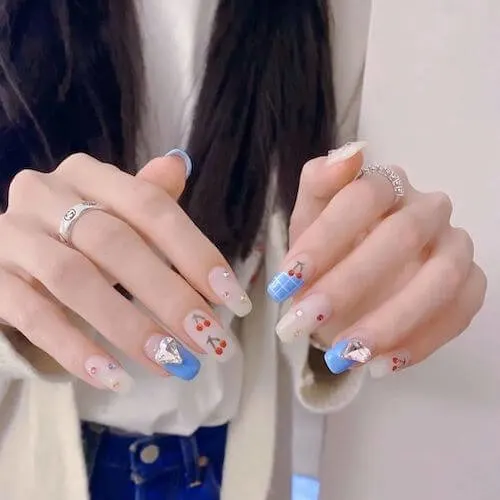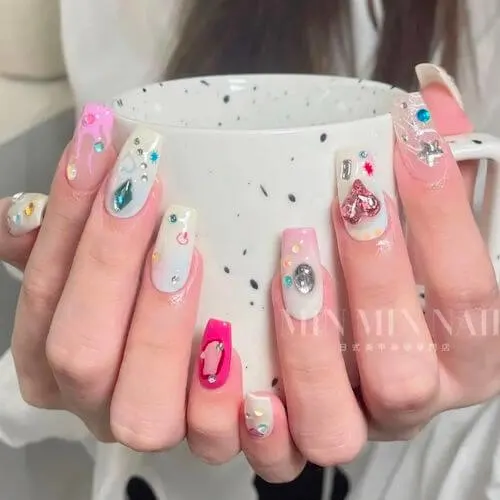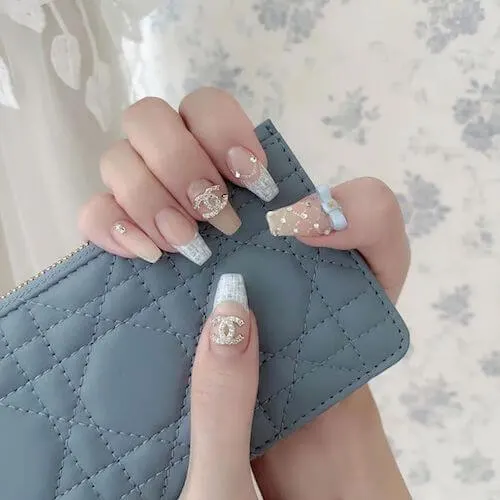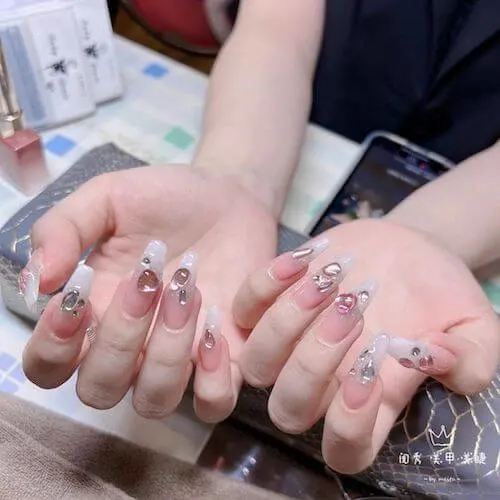 Short Chinese Nails
The short Chinese nail design is perfect for anyone who wants to achieve a sophisticated look without sacrificing comfort.
This style is characterized by square-shaped tips that are slightly shorter than traditional acrylic or gel nails.
One of the advantages of short Chinese nails is that they are more practical than longer styles, making it easier to carry out daily tasks like typing on keyboards or texting on smartphones.
Additionally, they offer a wide range of design possibilities, from simple patterns to complex designs with intricate details.
Whether you prefer bold colors or subtle shades, there's no shortage of options when it comes to creating stunning short Chinese nail art.
So, if you're looking for a stylish and functional nail design that's easy to maintain and matches any outfit, then consider trying out the short Chinese nail trend.
With so many styles and designs available, there's something for everyone regardless of your personal taste or preferences.
So why not give this timeless look a try and see how it can elevate your everyday style?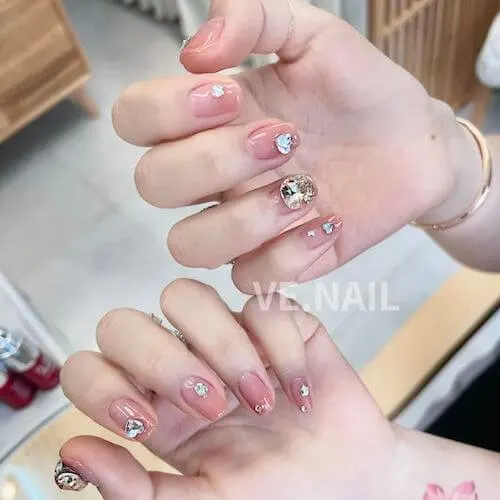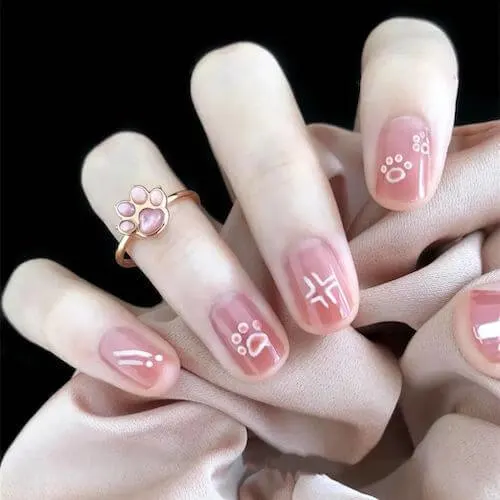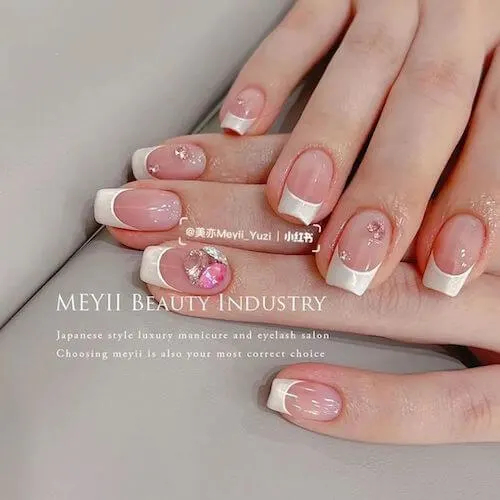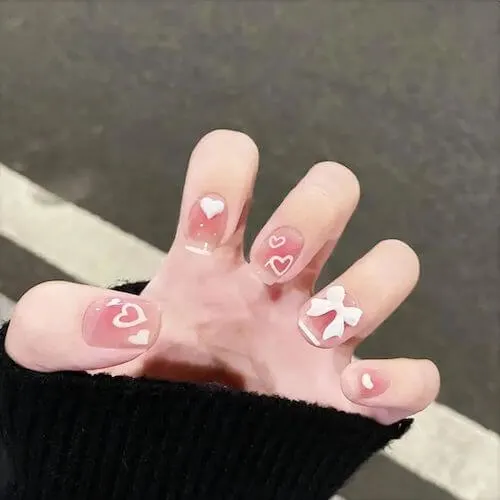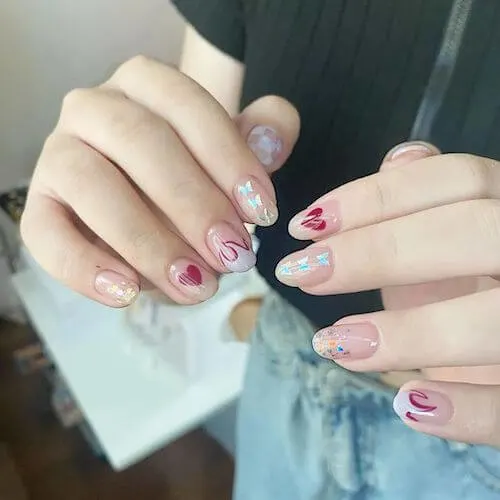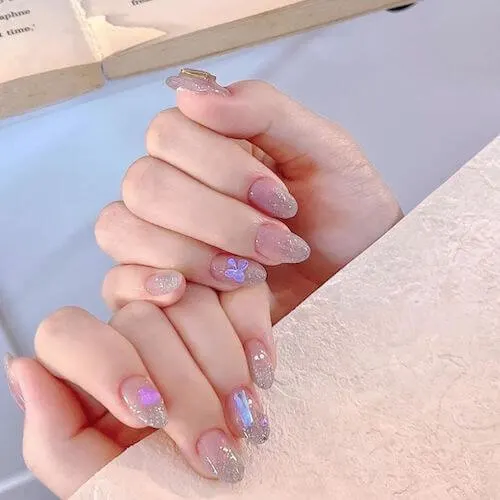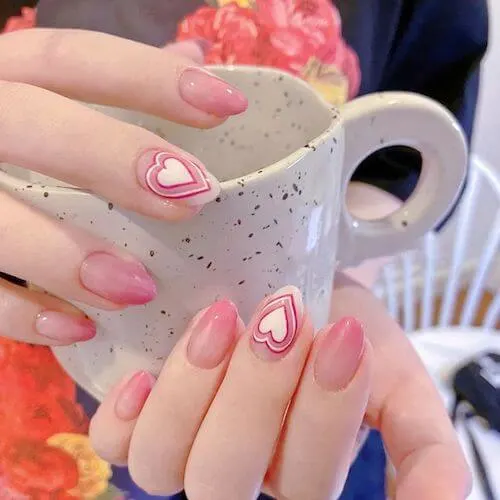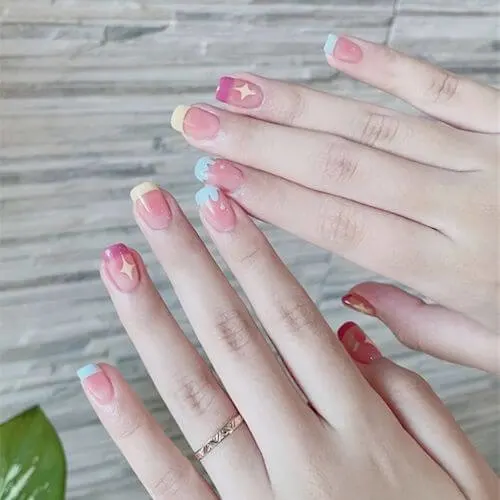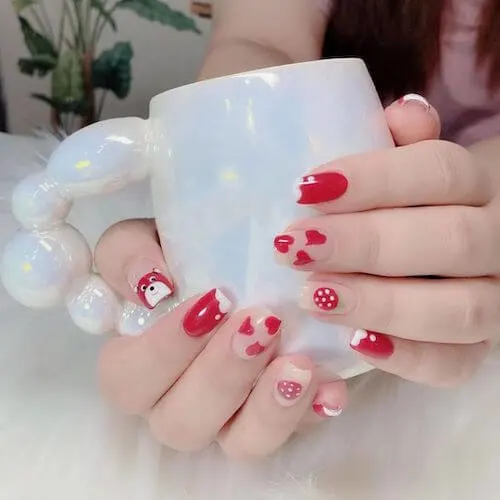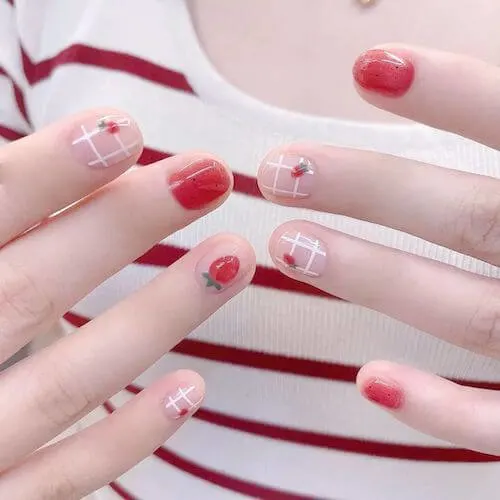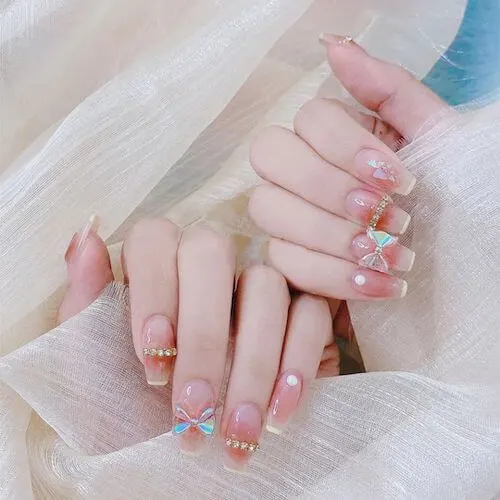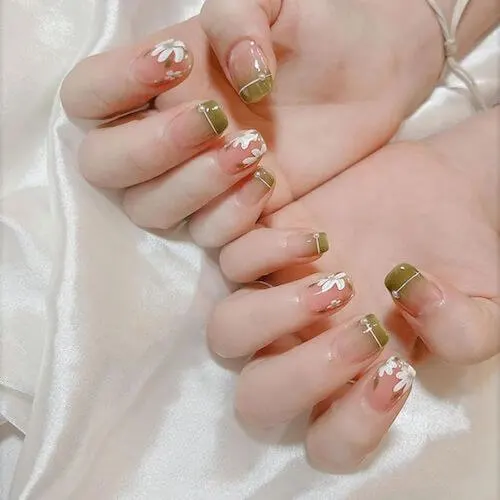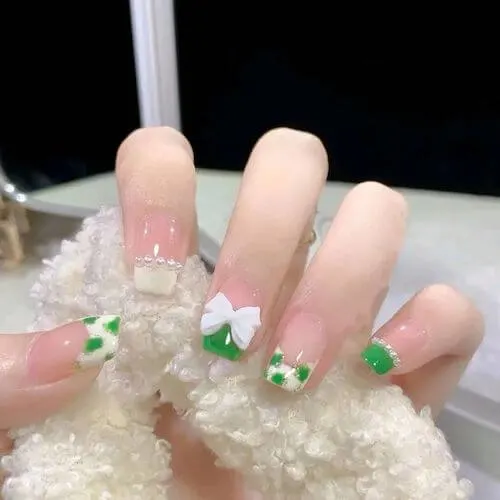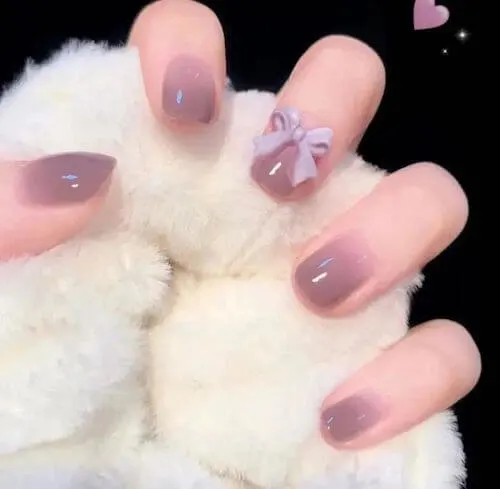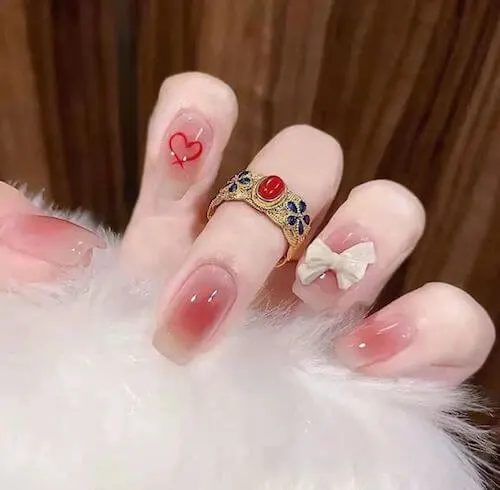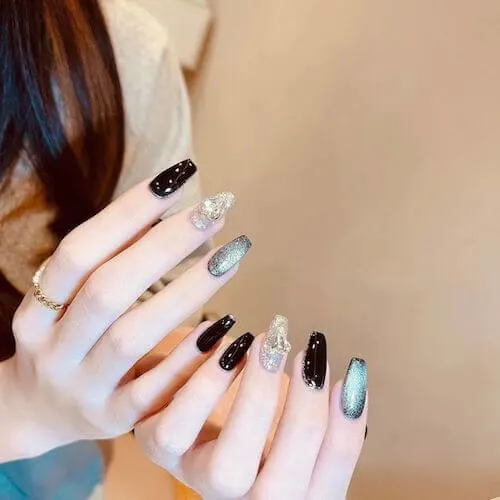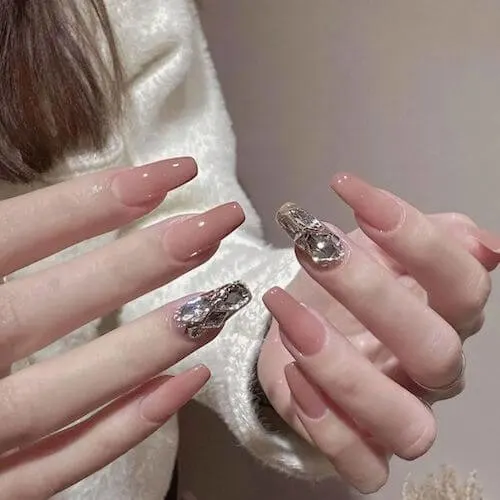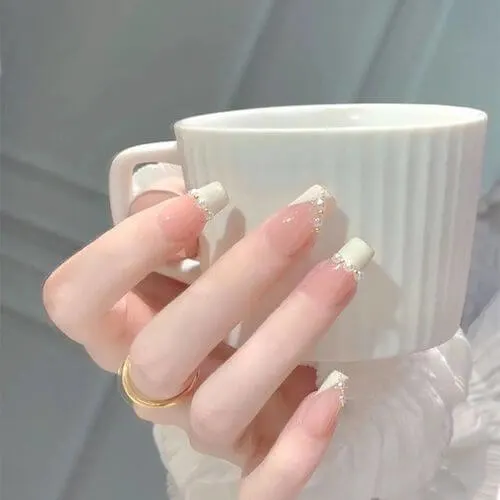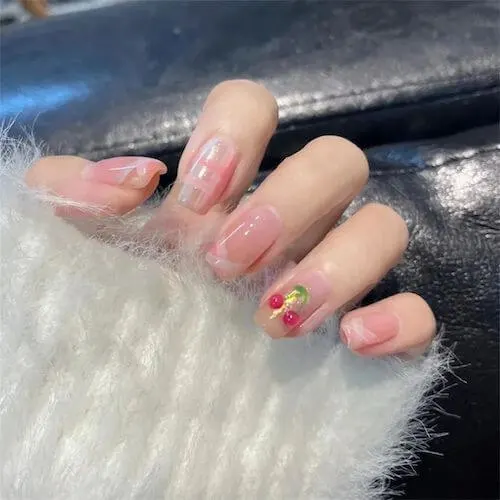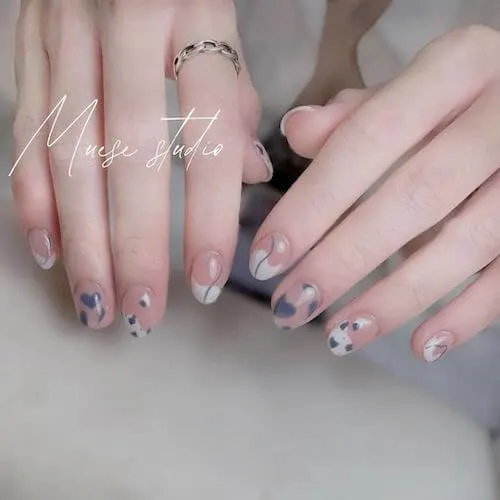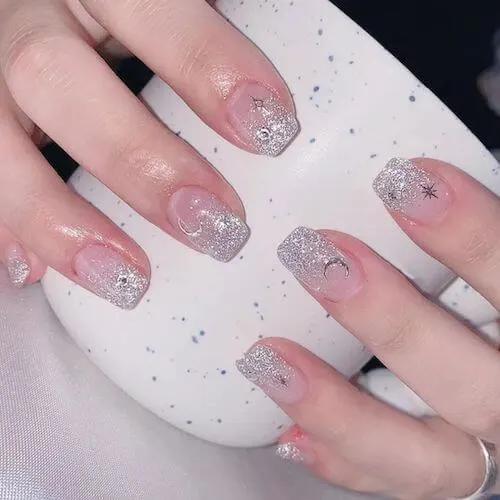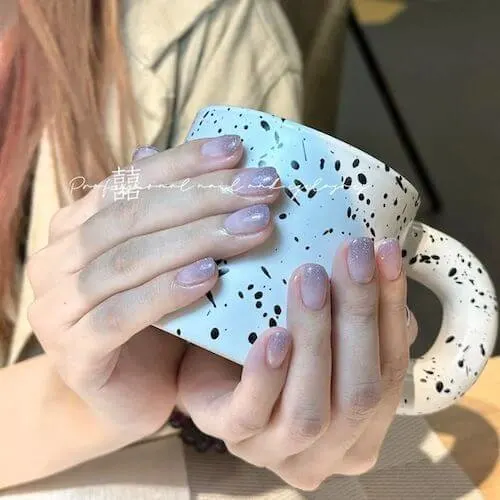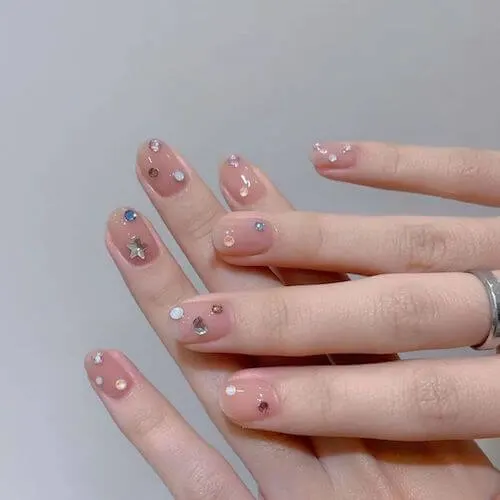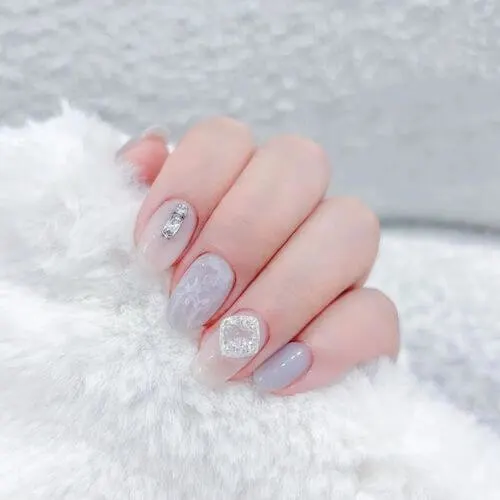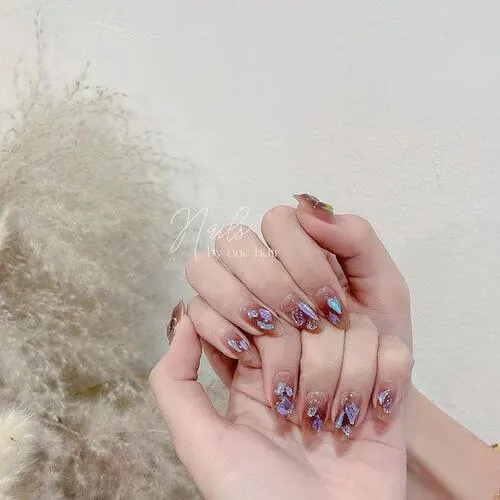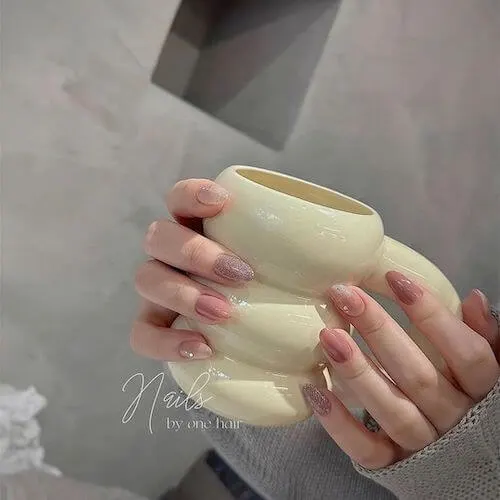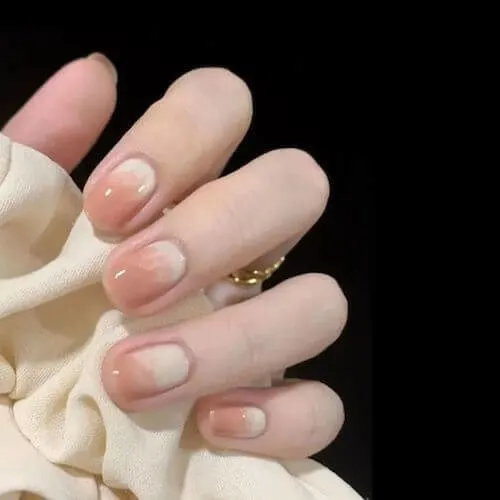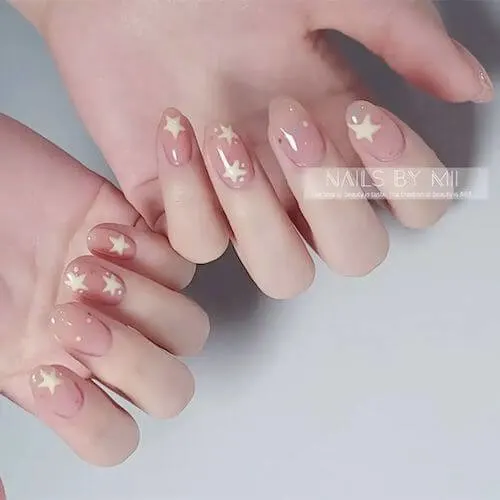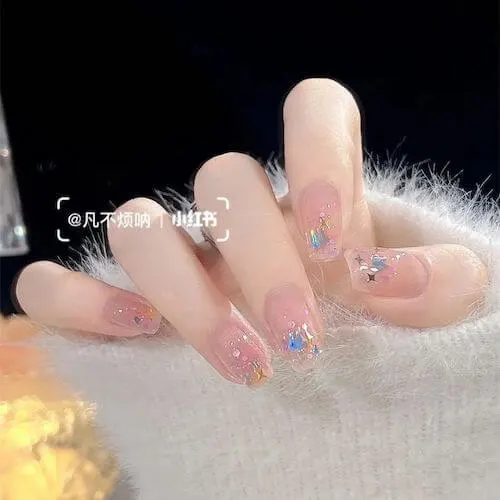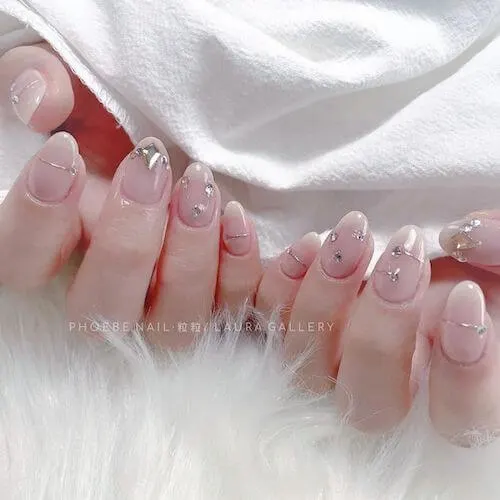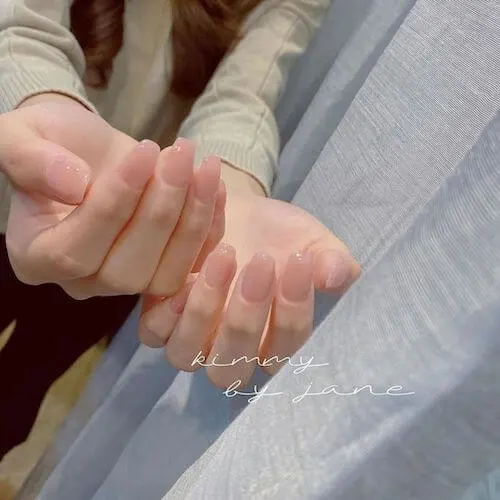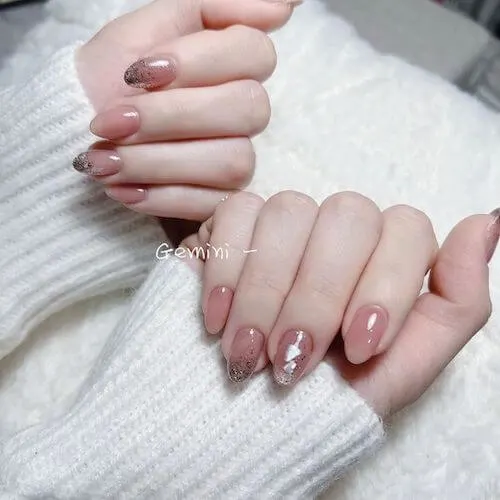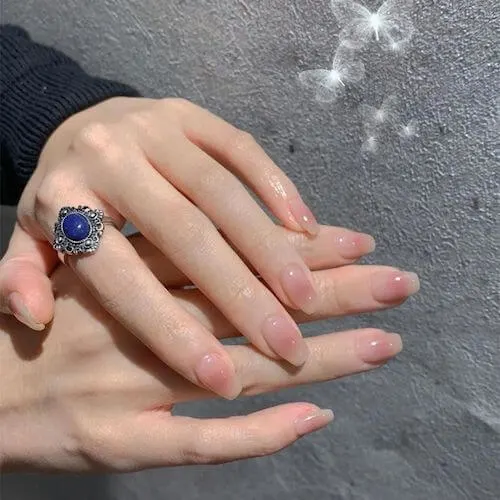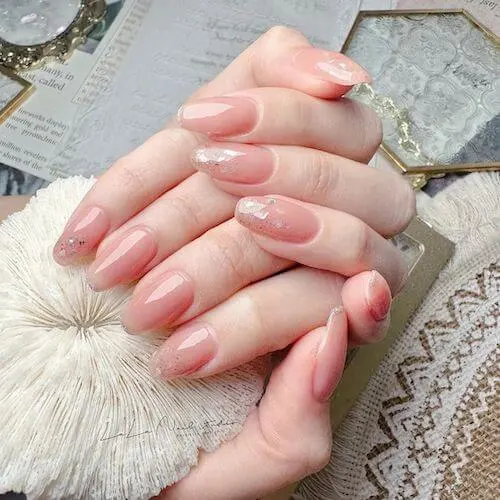 Red Chinese Nails
Red Chinese nails are a timeless classic that never goes out of style.
These bold and vibrant nails add a pop of color to any outfit, making them the perfect accessory for any occasion.
Whether you prefer long or short nails, or almond or square-shaped tips, red Chinese nails can be customized to suit your personal style.
One way to make your red Chinese manicure stand out is by adding some glitter or rhinestones.
A sprinkle of glitter on the tips of your nails will give them an extra sparkle, while rhinestones can be used to create intricate designs or patterns.
Another popular trend is combining red with gold accents, which adds a touch of luxury and elegance.
When it comes to nail art inspired by China, there are endless possibilities.
From delicate cherry blossoms to fierce dragons, you can express your love for Chinese culture through your manicure.
So why not try something new and experiment with some red Chinese nail designs?
Who knows – you might just discover your new signature look!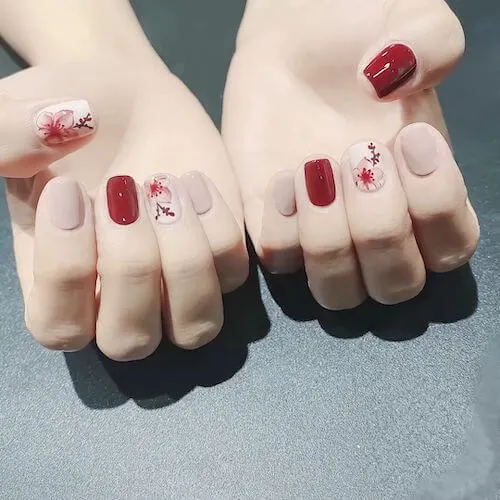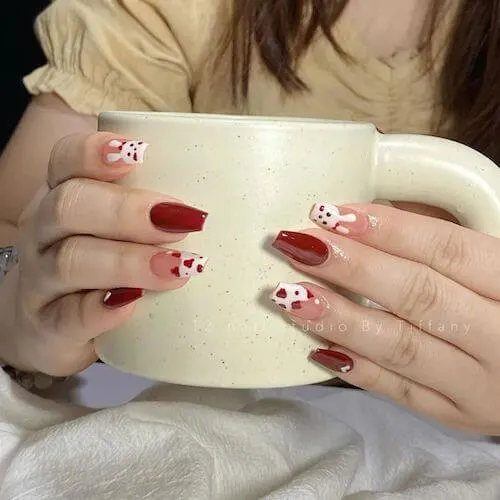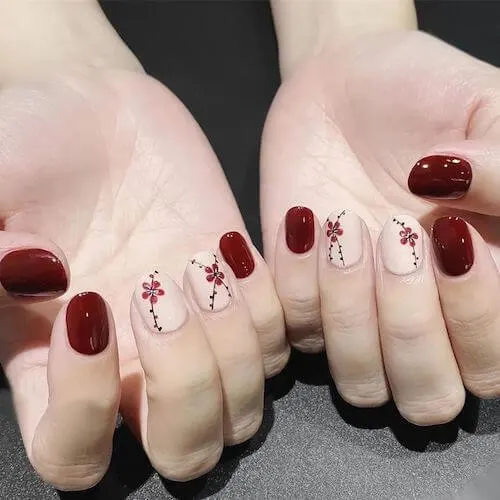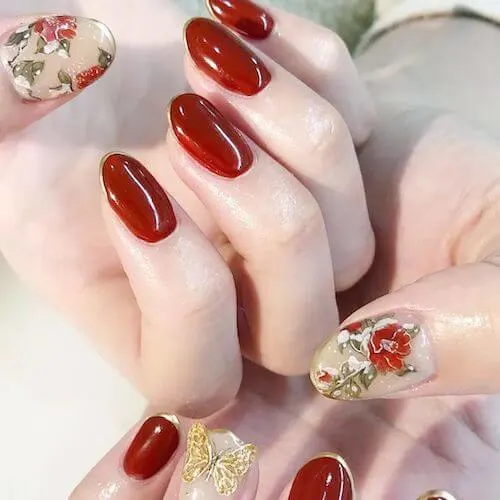 Chinese Floral Nail Ideas
Chinese floral nail ideas are perfect for those who want to show off their love for nature on their nails.
These designs incorporate traditional Chinese floral patterns such as peonies, cherry blossoms, and lotus flowers with a modern twist.
The use of bold colors and intricate detailing makes these nails stand out from the rest.
One popular Chinese floral nail idea is the cherry blossom nail design.
This design features delicate pink petals blooming against a black or white background.
To add more depth and dimension to the look, glitter or rhinestone accents can be added to mimic dew drops on the petals.
Another stunning choice is the peony nail design, which showcases one of China's most beloved flowers.
These nails feature large and lush peony blooms in shades of pink or red with green leaves as an accent.
Adding gold foil or metallic accents can give this design a luxurious touch that will make any hand look instantly chic.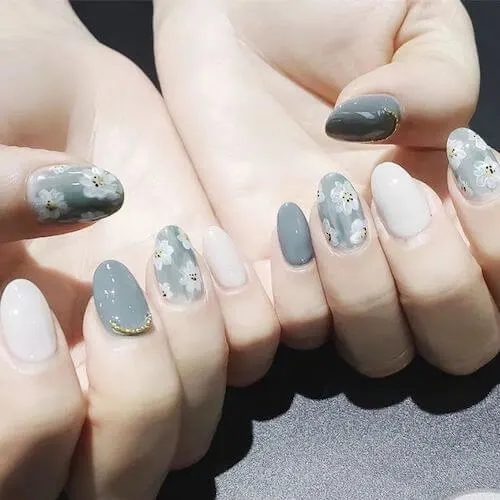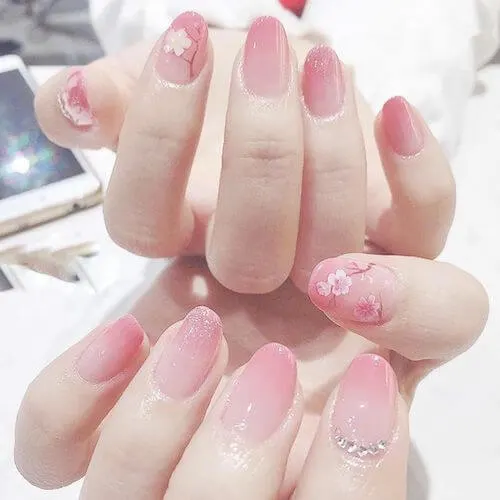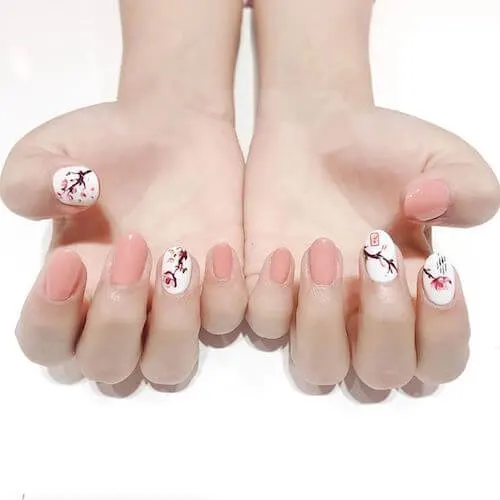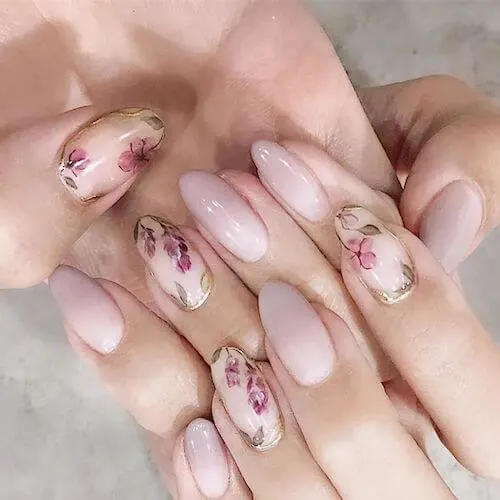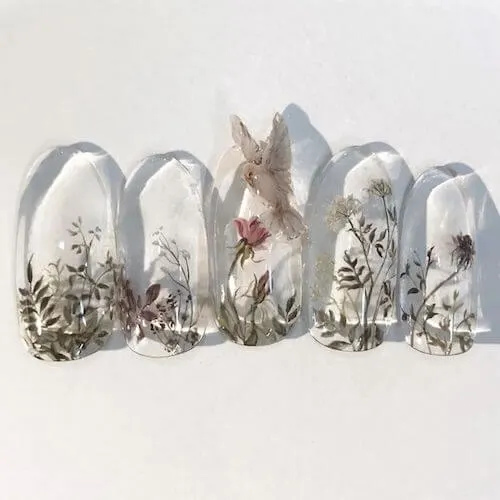 Ancient Chinese & Traditional Chinese Culture Inspired Nail Designs
If you're looking for some inspiration for your next nail design, turn to ancient Chinese art and culture.
The intricate details and bold colors of traditional Chinese paintings can easily be translated into stunning nail designs.
For example, the classic blue and white porcelain patterns can be used as an accent or as the main focus of the nails.
Another way to incorporate ancient Chinese elements into your nails is through calligraphy.
Choose a meaningful phrase or word in Chinese characters, and have it painted onto your nails with fine brushstrokes.
This not only adds a unique touch to your nails but also celebrates the rich cultural heritage of China.
For those who prefer a more subtle approach, consider incorporating small symbols such as yin-yang or dragons into your nail design.
These symbols represent balance and power respectively in Chinese culture, making them both aesthetically pleasing and meaningful choices for nail art.
Overall, there are countless ways to draw inspiration from ancient China when it comes to creating stunning nail designs that are both beautiful and culturally significant.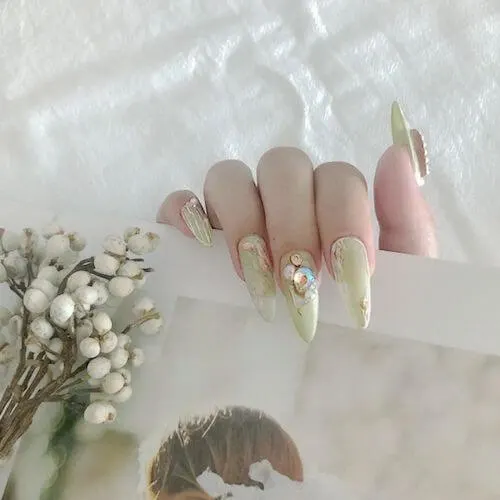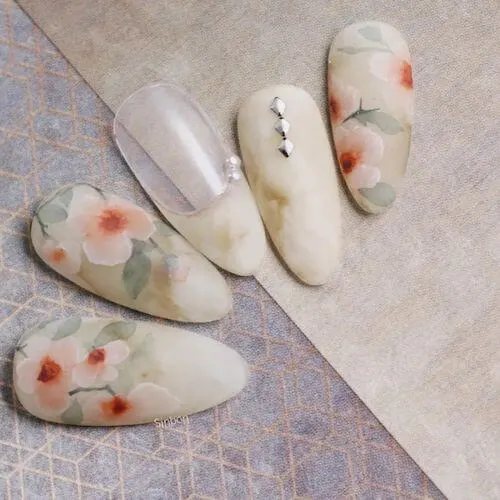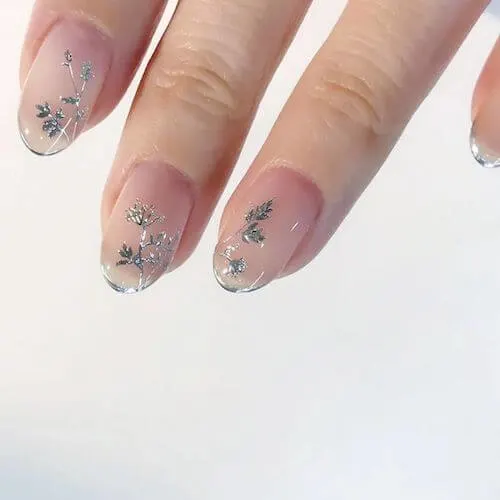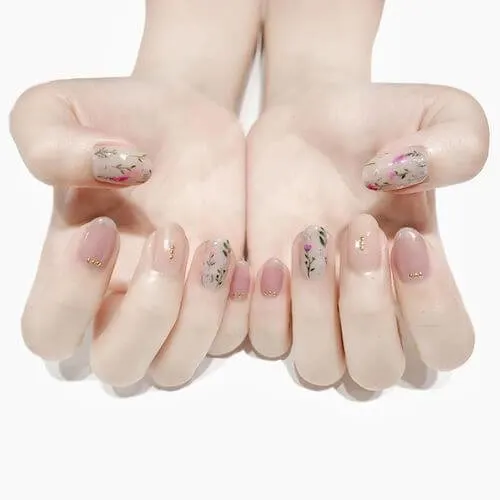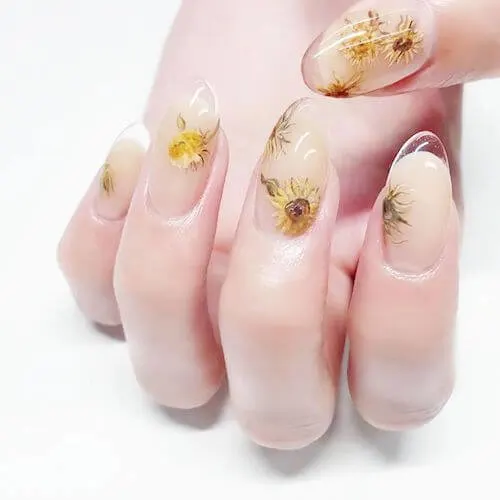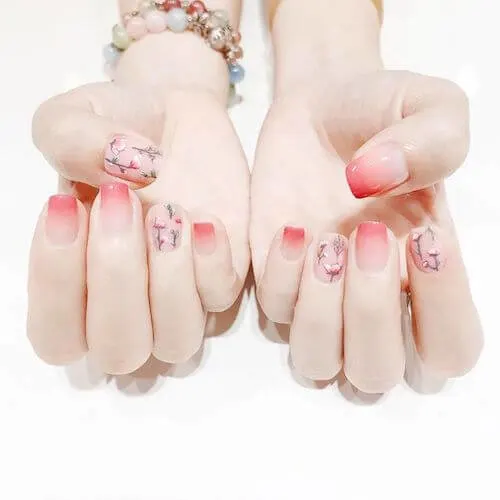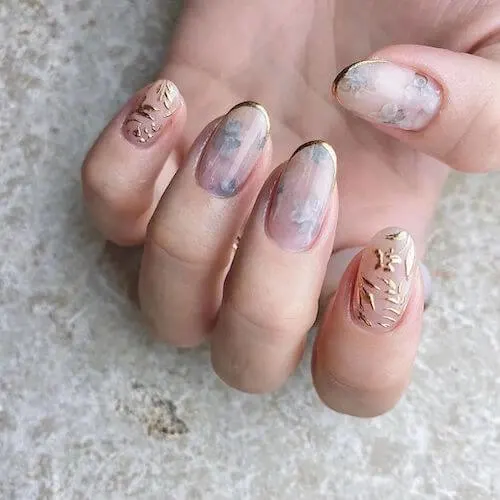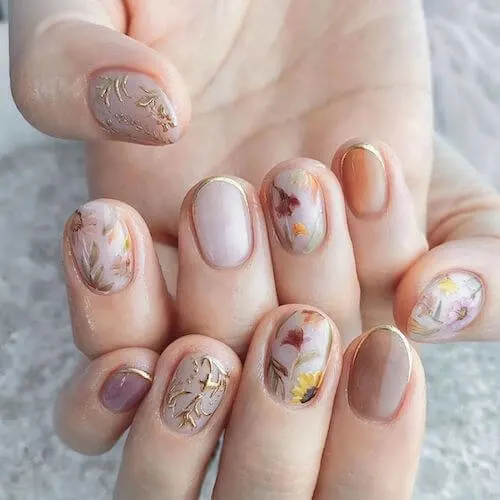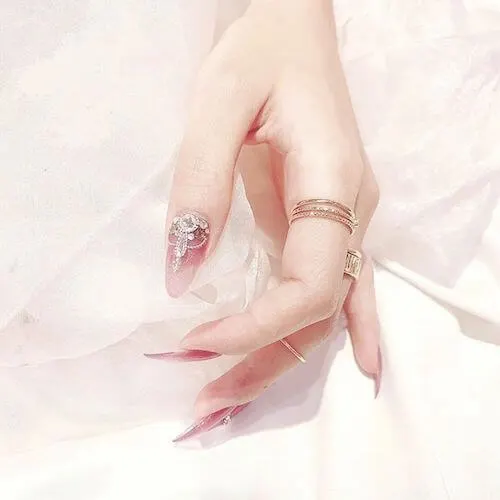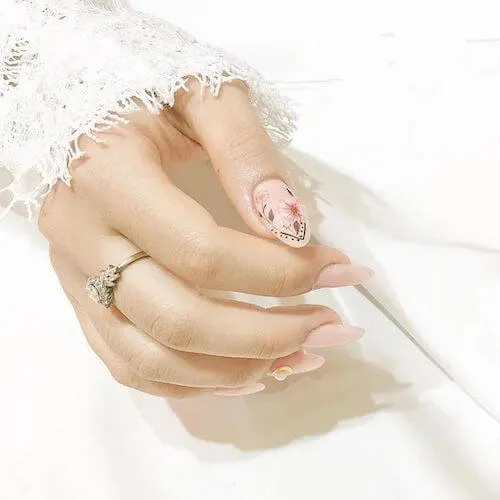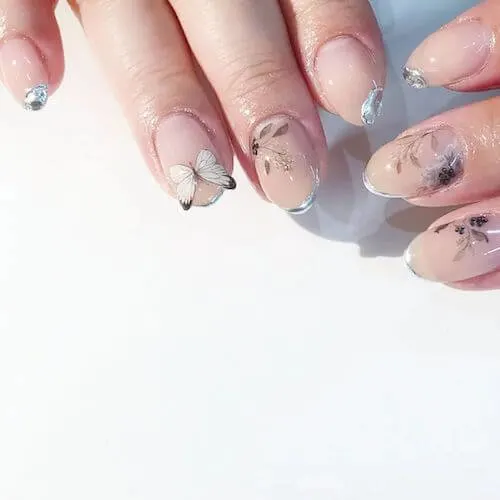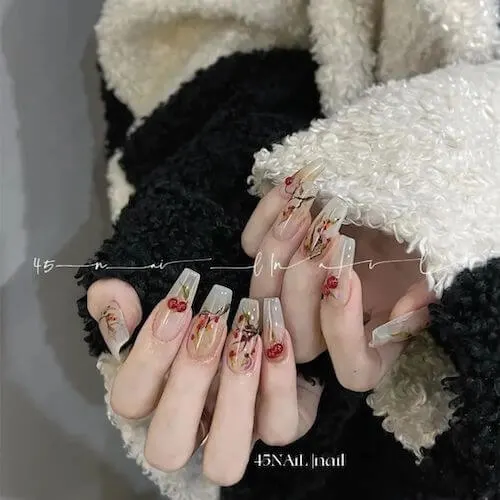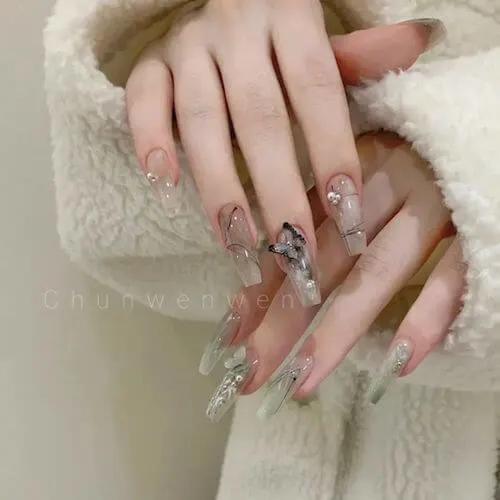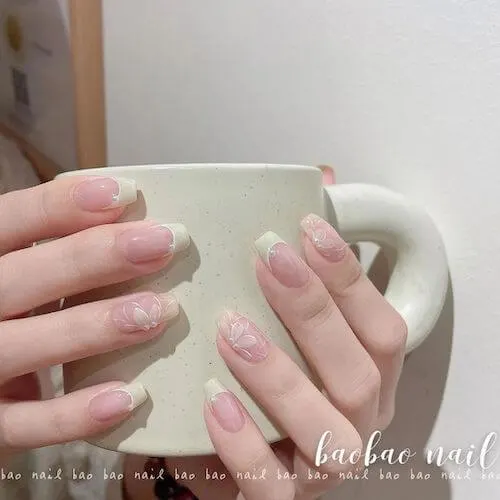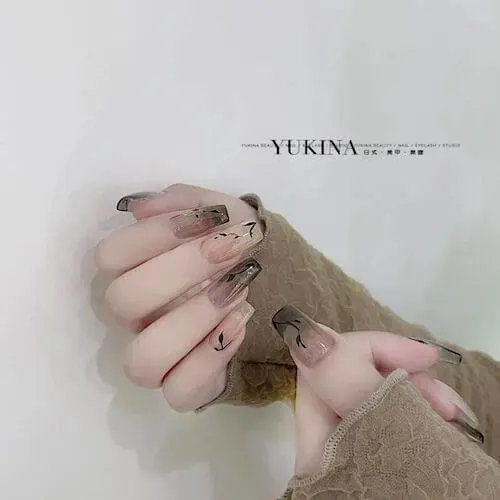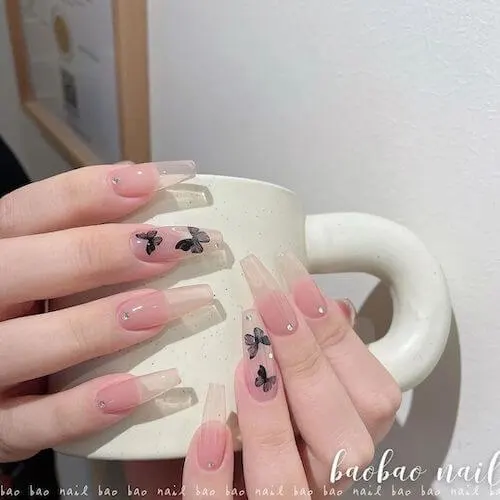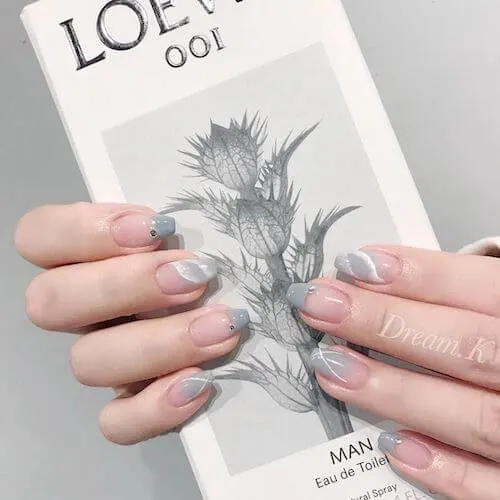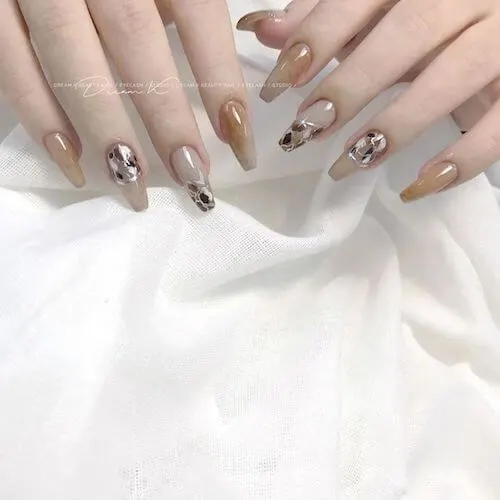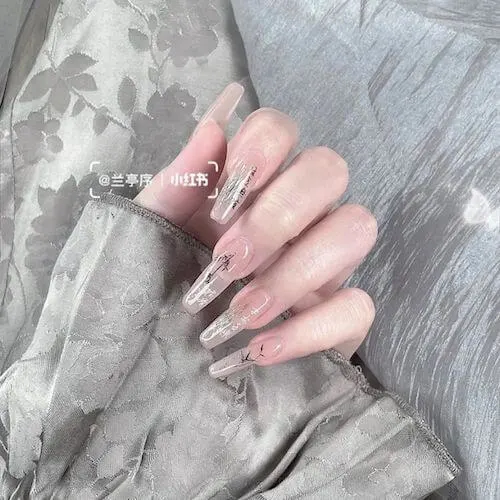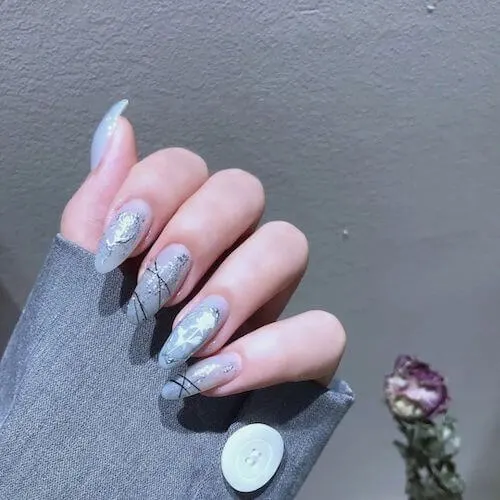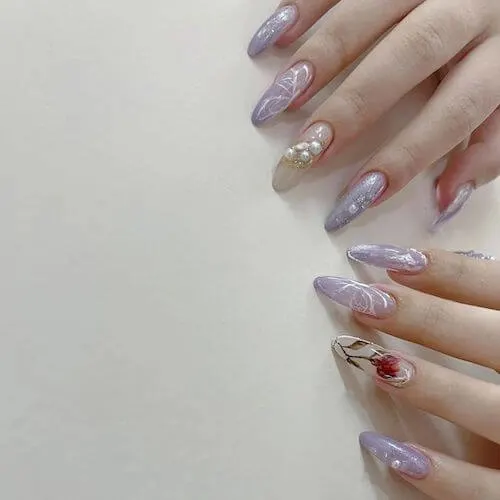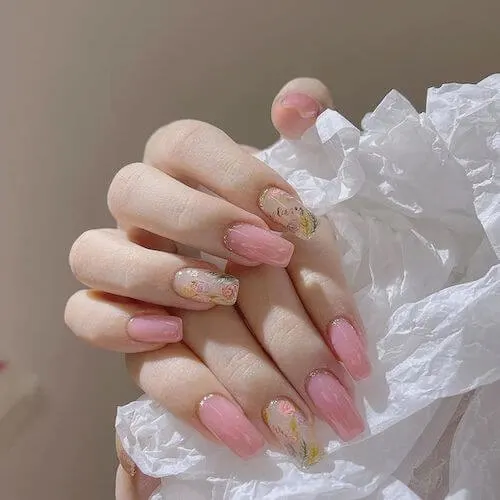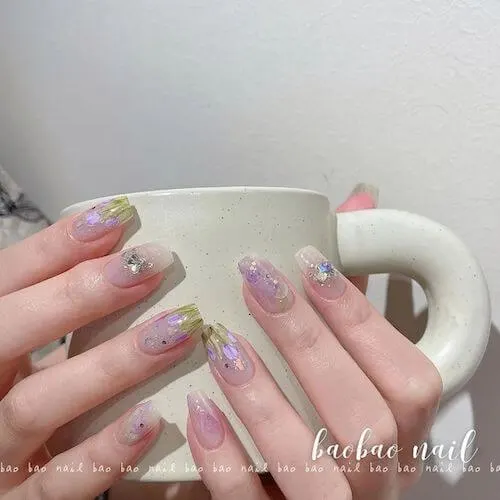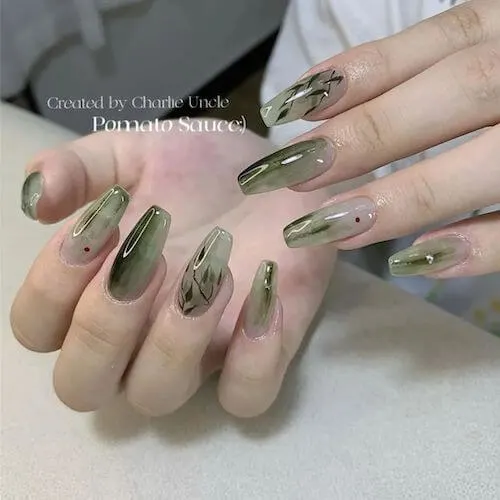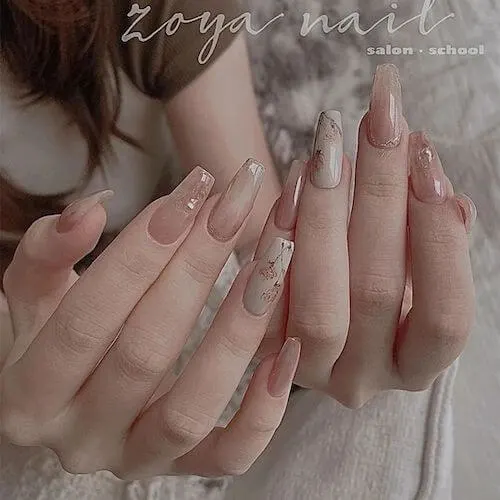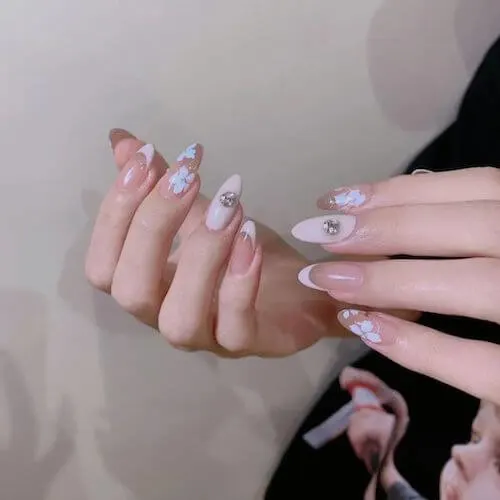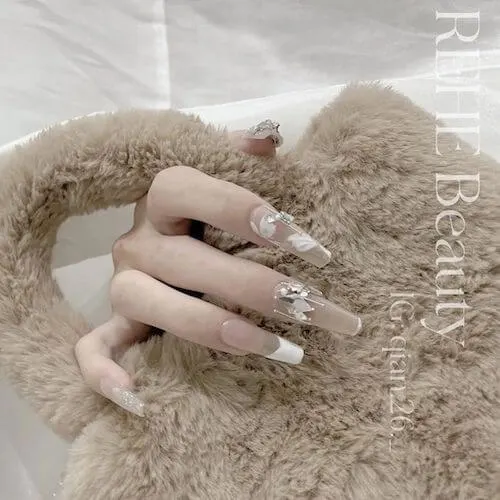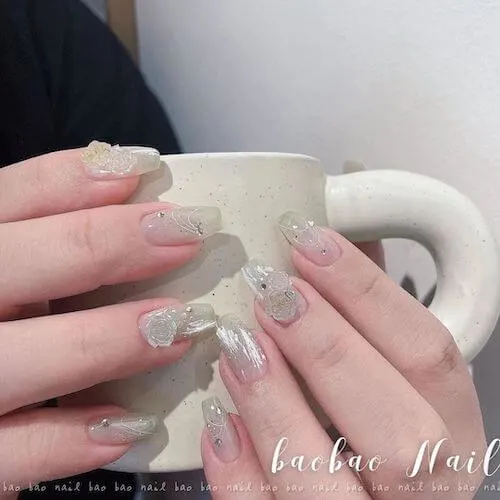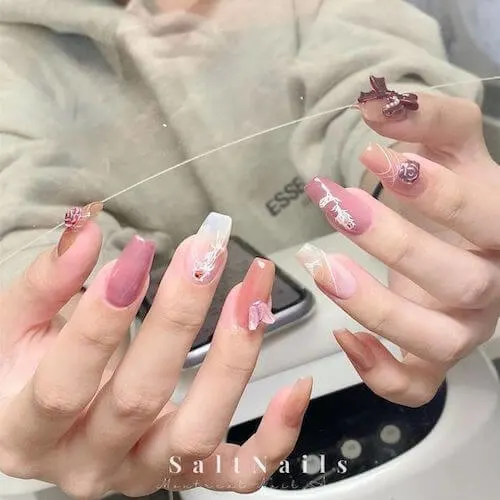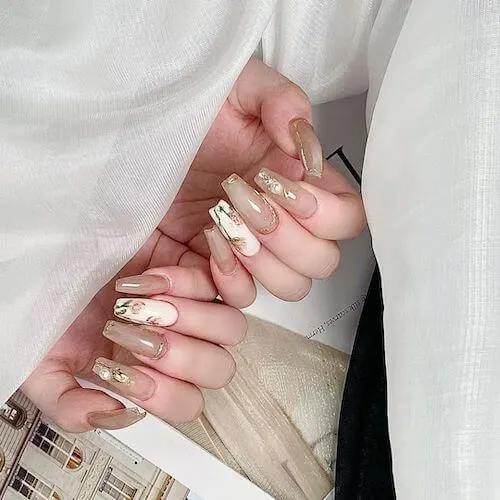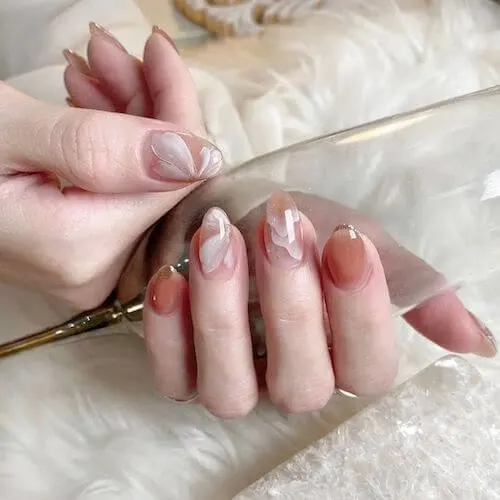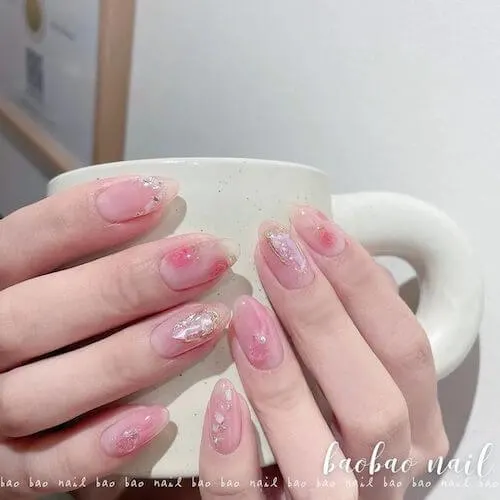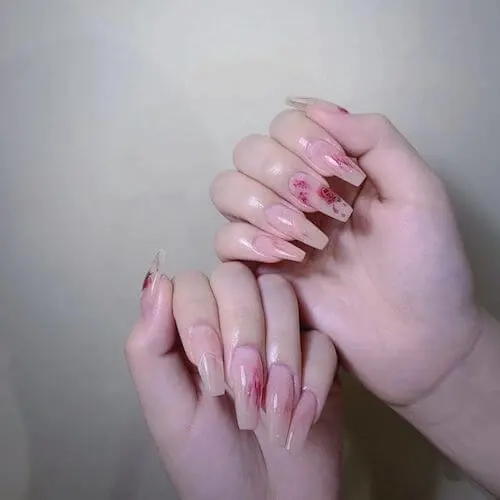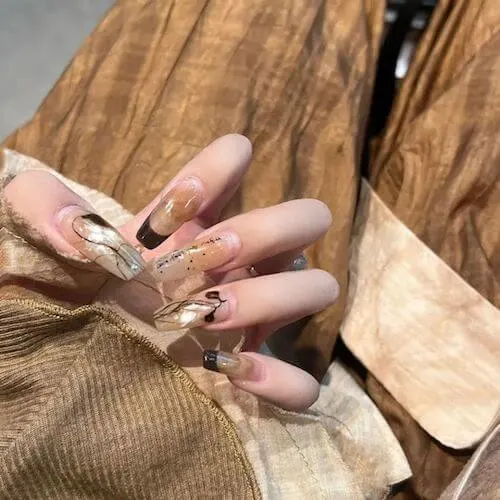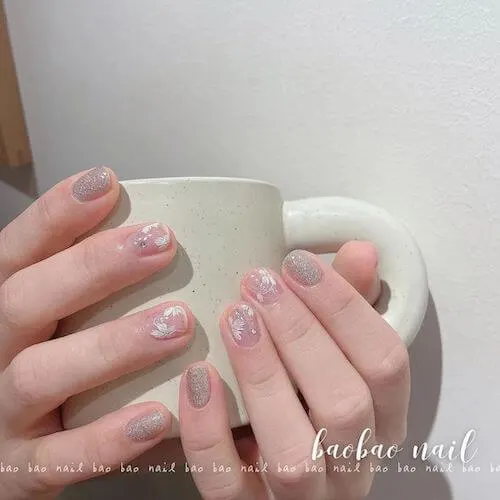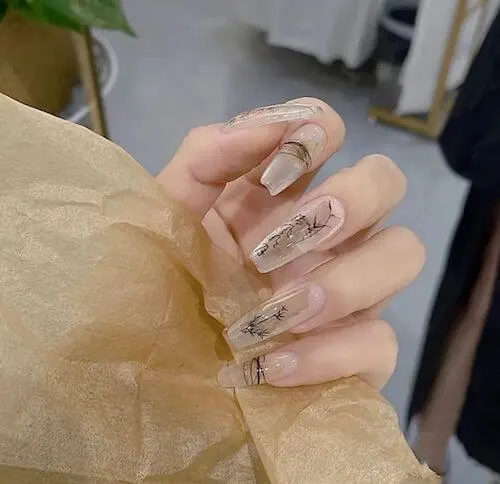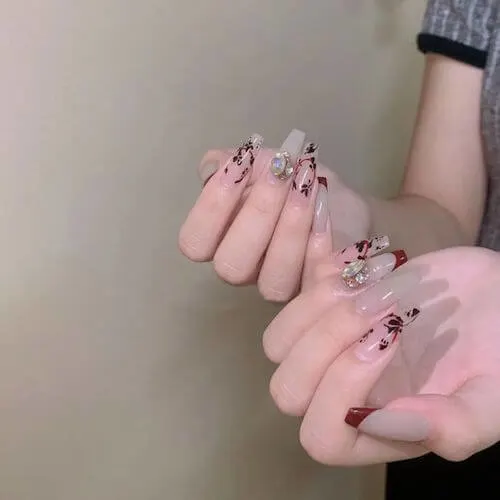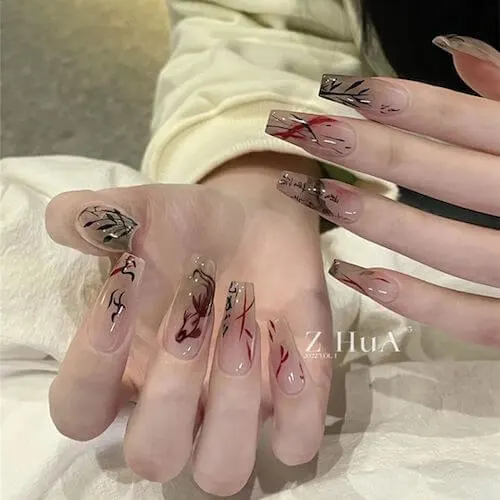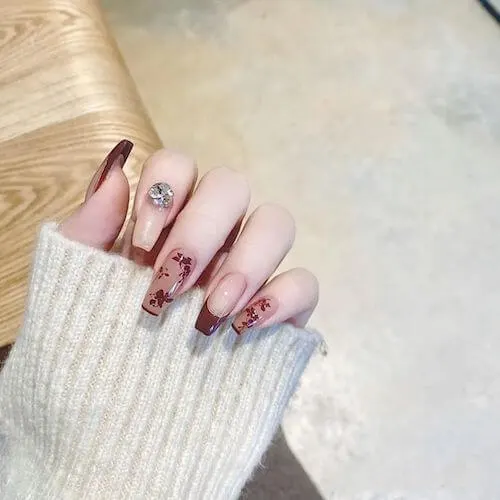 Cute Chinese Nails Inspired Press On Nails & Fake Nails
If you don't want to go through the hassle of getting your nails done at a salon, press-on nails or fake nails inspired by Chinese designs might just be what you need.
Press-on nails or fake nails are easy to apply and remove and come in a wide range of styles and colors.
You can even mix-and-match different designs for an eclectic look that's sure to turn heads.
Shop Press On Nails

Best Gel Polishes & Colors For Chinese Nails
Gel polish is a popular choice for Chinese nails due to its durability and long-lasting shine.
When it comes to gel nail polishes, there are countless options available in the market, making it hard to choose the best ones.
However, some of the most popular gel polish brands for Chinese nails include OPI, Gelish, and CND Shellac.
One of the trendiest colors for Chinese nails is red.
Red symbolizes good luck and fortune in Chinese culture; hence, it's a common color choice for special occasions such as weddings or Lunar New Year celebrations.
Some of the best red gel polishes for Chinese nails include "Big Apple Red" by OPI, "Red Roses" by Gelish, and "Wildfire" by CND Shellac.
Another popular color choice is nude or neutral tones like beige or light pink.
These colors give a sophisticated look to any outfit while complementing natural skin tones.
Some of the recommended nude shades for Chinese nails are "Bubble Bath" by OPI, and "Negligee" by CND Shellac.
Shop Nail Polishes

This post was all about Chinese nails.
About The Author
Tracy is an experienced personal stylist, shopping expert, and fashion & lifestyle blogger. She has been featured on Time Magazine, Bustle, Best Life, Glam, The Zoe Report, Mic, and GOBankingRates, for her insights on fashion, beauty, home decor, and lifestyle. Read More
Related Posts: