Looking for the best college graduation gifts for guys? Check this post for the most perfect and popular gift ideas for him that he will love and use this year!
The graduation day is near! Compared with choosing a gift for a high school graduate or a teenage boy, choosing a perfect college graduation gift for your son, your younger brother, your boyfriend, your best friend is even harder. Guys generally prefer practical gifts but we also want to show them our best wishes and big congratulations on their hard work, achievements, and new journey to the real world on the big day.
I have sent out many college graduation gifts to guys in recent years and the graduates all loved them so much! And this year, I am also preparing some for the coming graduation season. So I am sharing with you our favorite list of the best college graduation gifts my friends and I highly recommend to help you get the best college graduation gifts for him this year!
So scroll down to check these gift ideas, check the prices and more information via the link below each gift image, and don't hesitate to pin the ideas you like or share them via social media.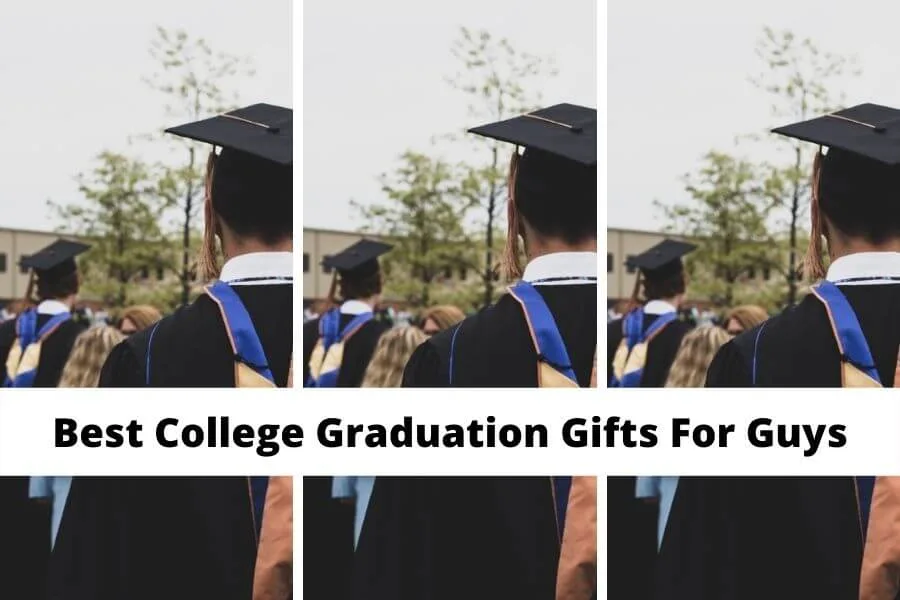 This post may contain affiliate links, which means I'll receive a commission if you purchase through my link, at no extra cost to you. Please read the full disclosure here.
This post is all about the best college graduation gifts for guys.
Great Graduation Gift Ideas For College Guys
1. A Set Of Stainless Steel Bar Tools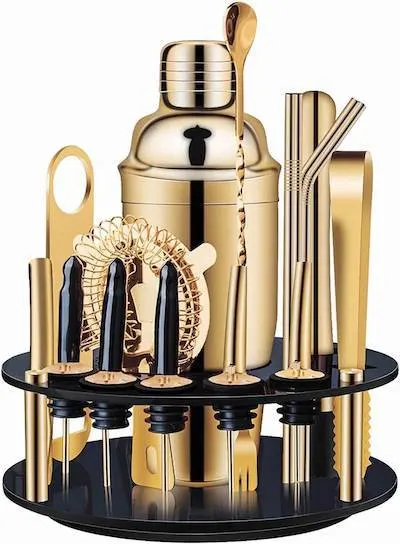 Sending a set of bar tools to guys is one best gift ideas to help him enjoy shaking, stirring liquor, and mixing happy time in his new chapter! This 18 piece cocktail shaker bar set includes all the bartender accessories: 24 oz shakers, hawthorne strainer, jigger, muddler, mixing spoon, ice tong, 5 liquor pourers, 4 Straws,corkscrew and recipes booklet. There are also perfect for beginners.
2. Echo Dot (4th Gen) | Smart speaker with Alexa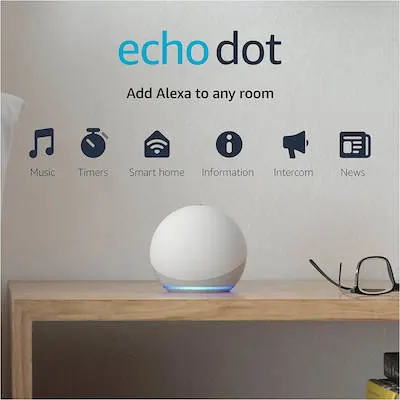 Young adults love smart home ideas and this gift helps them to live a more convenient life immediately after graduation.
The sleek, compact design delivers crisp vocals and balanced bass for a full sound, and he can enjoy the voice control over his entertainment, including stream songs from Amazon Music, Apple Music, Spotify, SiriusXM, and others, audiobooks, and podcasts.
3. YETI Cooler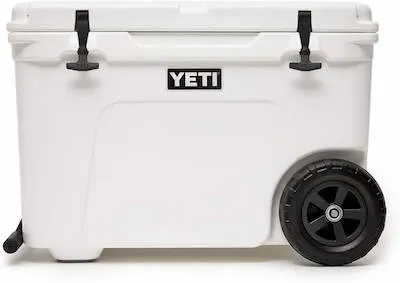 Who doesn't love YETI coolers? They are high quality, trustworthy, and look cute.
A solid, single-piece tire construction that is impact- and puncture-resistant
It features a strong arm handle (A durable welded aluminum arm with comfortable grips) and a curved design that tracks left or right for heel-friendly towing.
4. Instant Pot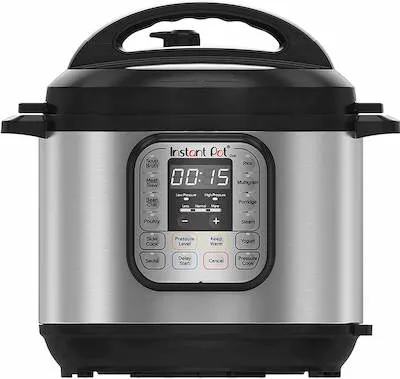 An instant pot is one of our favorite graduation gifts for a new graduate from college! They are easy to use and are so helpful to make delicious food. If you haven't used it yourself, we strongly encourage you to try it yourself.
This instant pot has 13 customized smart programs for pressure cooking ribs, soups, beans, rice, poultry, yogurt, desserts and more. And he can use it to cook delicious one-pot meals up to 70% faster than traditional cooking methods or slow cook his favorite traditional recipes.

5. Cool Wireless Headphones Or Apple Airpods Pro
You will never go wrong with cool wireless headphones or Apple Airpods Pro. It is always a perfect present to a recent graduate.

6. Video Games Or A Switch
No matter whether your grad is an indoor kid, a new video game or a new switch is a great gift. He may feel pressured or tiered for his first full time job after graduation, and this gift is a great way to help him get relaxed and find fun in his spare time. He can also play games with his best friends in college or in his new working environment.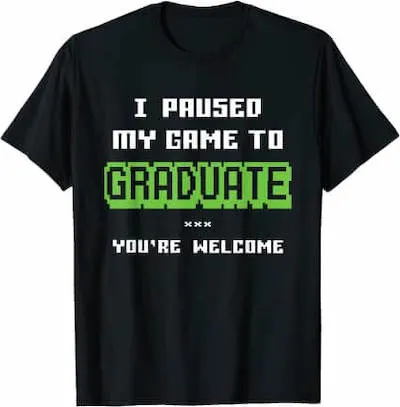 And if your recent college graduate is a gamer or even his major is video design, how about sending him this funny gamer graduation T-shirt?
Best Graduation Gifts For College Guys
7. An instant coffee maker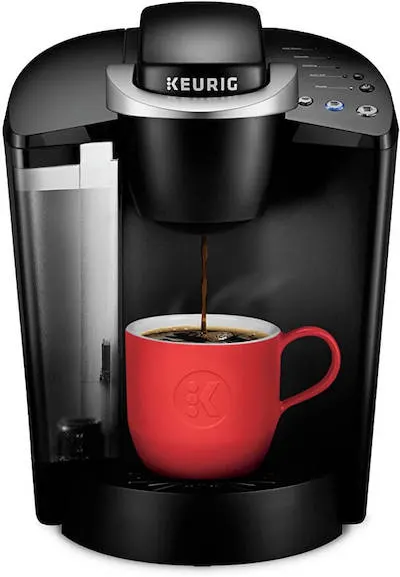 This is a practical college graduation gift to help him keep energized and fresh every single day! And he is very busy and has little time to carefully make nice coffee, so this gift can give him one cup of nice coffee instantly in his busy morning.
This coffee maker allows him to brew 6 plus cups before having to refill, saving his time and simplifying his morning routine. Just insert a pod, select his desired cup brew size, and brew a great-tasting cup in under a minute.
The water reservoir is removable, making it easy to refill whenever he needs to.
8. Minimalist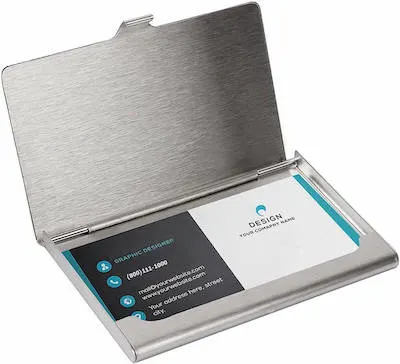 This minimalist business cards holder is a great option to help him keep his business cards well protected and clean, and leave a professional first impression on his customers.
9. Customized Duffel Bag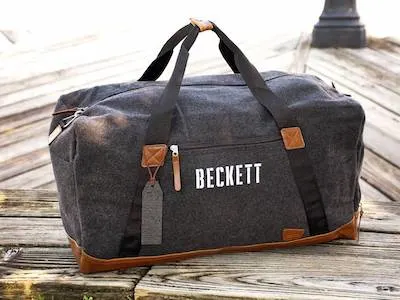 We love the versatile duffel bags. They are popular among young guys and he can use them for travel, weekend, or gym. And this customized duffel bag is our top pick this year for guys. This is a perfect fit for him and this customized design also adds the perfect personal touch to this gift and he will love it!

10. A Nice Watch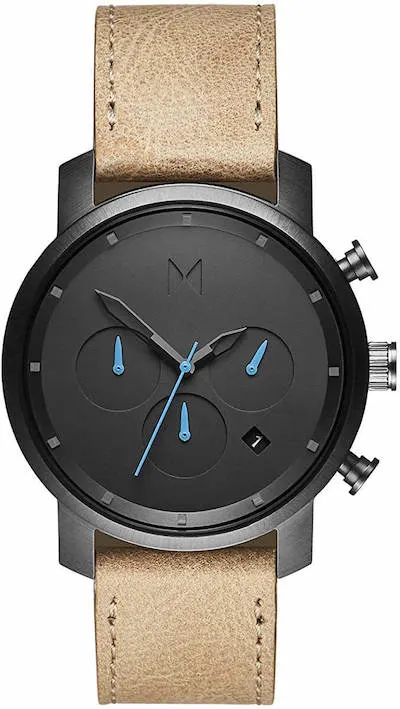 Almost every college fresh graduate needs a nice watch to make him look more professional. This watch is a good choice at a reasonable price! This brand has so many expensive and professional looking designs, and do check them out!
11. Apple Watch Series
If he is a fitness enthusiast, an Apple watch is an excellent choice. And it can go with almost every outfit style.
12. Stainless Steel Water Bottles

Send him a thoughtful gift reminding him to stay hydrated throughout the day in his busy job. He may don't have enough budget to a local Starbucks every day, so this bottle can help him keep his favorite drinks hot or cold for up to six hours.
This brand has different colors to choose from so don't hesitate to check them out.
Unique Graduation Gifts For College Guys
13. A Nice Luggage Set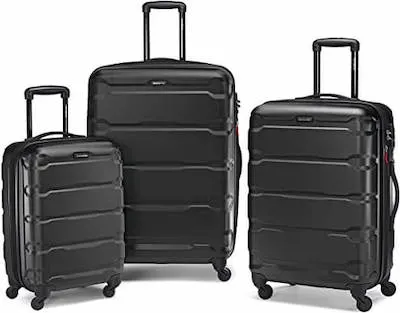 A new graduate is surely so exciting about his first business travel or his own short vocation or even his moving to his first apartment. And this luggage set will help him a lot!
14. A Bluetooth Speaker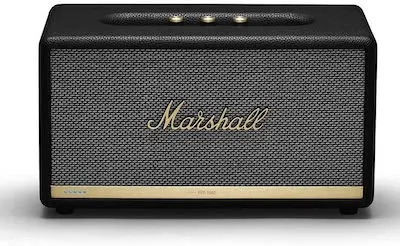 Help him level up his Bluetooth speaker and also level up his room decor at the same time. And he can easily set up his Marshall voice speaker in just a few steps, use the app to control his music with playback commands, customize one-touch presets, or connect to other Alexa-enabled devices.
15. Wireless Keyboard and Mouse Combo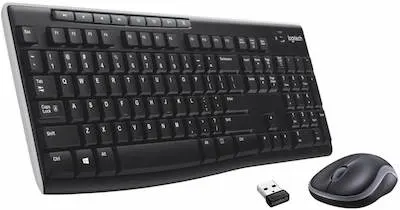 He may hate the keyboard and the mouse provided by his company, and this combo can help him make his working world more comfortable.
It is also perfect for the home office in case he needs to work at home.
The design of this keyboard creates a comfortable typing experience thanks to the low-profile, quiet keys and standard layout with full-size F-keys, number pad, and arrow keys. And this full-size wireless keyboard features a spill-resistant design, durable keys, and sturdy tilt legs with adjustable height.
16. A Fancy Messenger Bag Or Laptop Bag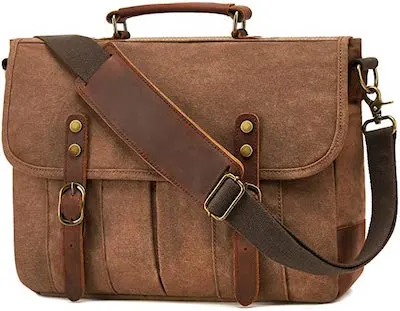 Young men need a stylish and professional looking bag for their first job.
This men's messenger bag is made of high density waterproof waxed canvas and crazy horse cowhide genuine leather, trimmed with classic bronze tone hardware, which offers a classic look and water-resistant, durability of this messenger bag for men.
This bag is also practical. It features 9 pockets and a key clip design to meet his various need, 3 outer pockets, and 6 inner pockets to organize things well.
17. A Simple Cookbook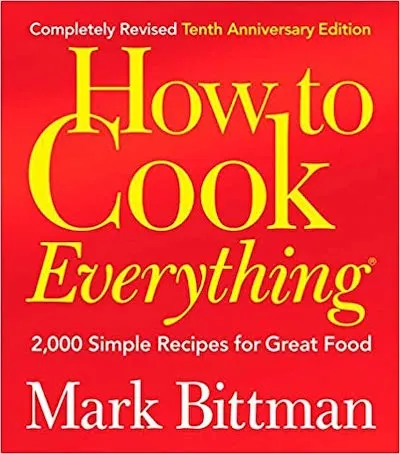 Many college graduates know nothing about cooking and this book is a lifesaver to him to cook some delicious to eat for the first time! It has 2,000 simple recipes for almost everything, so he can soon cook nice meals for himself or for his friends.
With its straightforward instructions and advice, you'll make crowd-pleasing food using fresh, natural ingredients; simple techniques; and basic equipment. Even better, you'll discover how to relax and enjoy yourself in the kitchen as you prepare delicious meals for every occasion.

18. Bose Wireless Bluetooth Headphones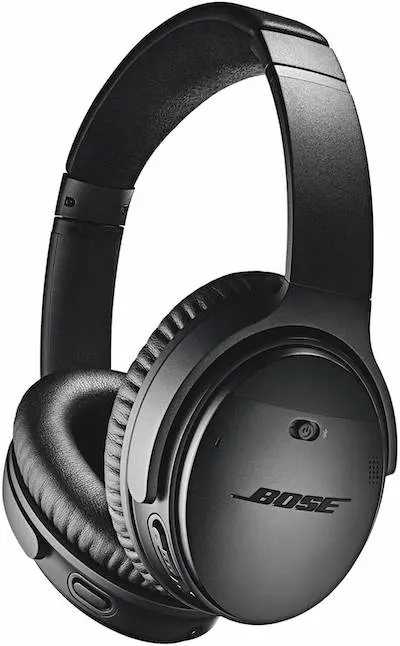 This is a perfect graduation gift for college guys and he can use it when commuting to work or at home.
It has 3 levels of world-class noise cancellation for a better listening experience in any environment, a noise-rejecting dual-microphone system for clear sound and voice pick-up, and balanced audio performance at any volume. So he can enjoy his music or audiobooks or podcasts anywhere, anytime!
Practical Gifts For College Graduates
19. Kindle Paperwhite
If he loves reading, he will never stop reading even after the graduation year. Sending a Kindle to him is a great idea. It is light, convenient, and useful especially for those who just rent a small new apartment and don't have much room for extra books.
20. Amazon Gift Card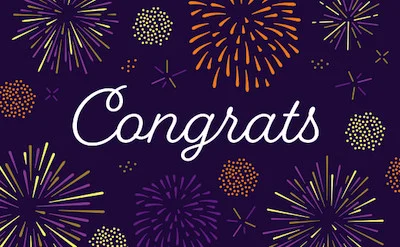 If you really don't know what to send him, an Amazon gift is always a good option, so he can choose whatever he wants by himself easily. And Amazon also has many pretty designed cards to choose from to make this gift so much cuter.

21. Tool Kit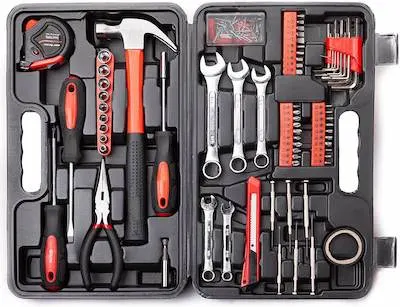 New college graduates need a nice set of tools for their new place. And this kit includes everything he needs and would love to use for most small repairs around the home.
22. A Facial Cleanser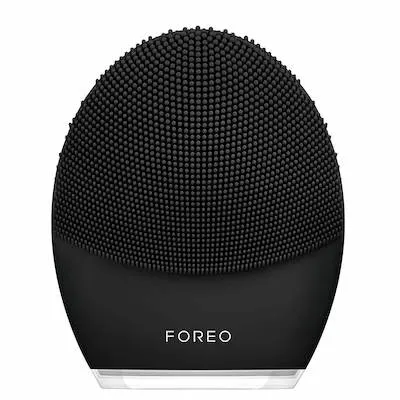 A thoughtful and unique gift helping him maintain a good image with more confidence!
Featuring gentle yet firm silicone touchpoints, LUNA 3 MEN Cleansing Mode channels T-Sonic pulsations to provide a much deeper clean than washing by hand, lifting away 99.5% of dirt, oil and dead skin cells to reduce razor burns and help razor blades last up to 2x longer.
23. A Premium Toiletry Bag
This is such a great gift idea! He needs a nice toiletry bag for his business travel or short weekend travel to make him look more like an adult. And this toiletry bag has received so many high rates on Amazon.
It features a double zipper closure compartment, one external zippered pocket, a leather strap handle, waterproof lining, 100% genuine buffalo leather, and a retro style design. This is a stylish gift he will love.
24. Blue Light Blocking Computer Glasses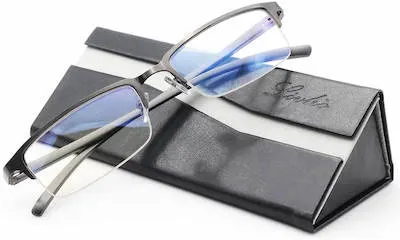 Now we all spend more and more time in front of a computer or with our mobile phones, and these blue light blocking computer glasses can help him to make his eyes more comfortable. And they look chic, too!
This pair of Blue Light Blocking glasses can cut 90% of the blue light, relieving eye fatigue and dryness. So he can enjoy his digital time, not worry about eye fatigue, blurred vision, and headache.
Best Graduation Gift Ideas For College Guys
25. A Nice Backpack For Daily Use And Travel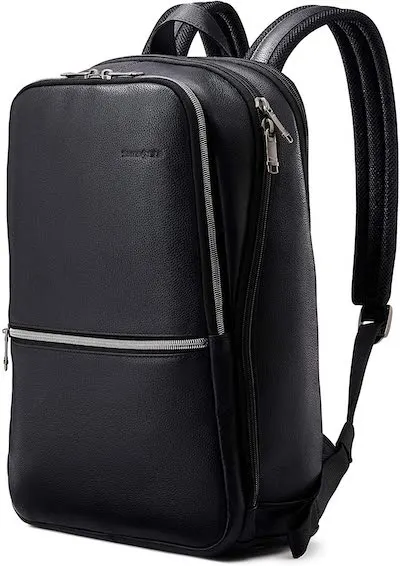 Some guys prefer a backpack for work, and this backpack above which has plenty of pockets is a stylish choice.
It features a dedicated padded laptop pocket fitting up to a 14.1 laptop, the main compartment with a curved zipper for maximum access, a large slip pocket, a mesh zippered pocket, a complete full-sized organizer pocket, and a front zip stash pocket. It is a perfect bag for daily use and travel.
26. A Nice Wallet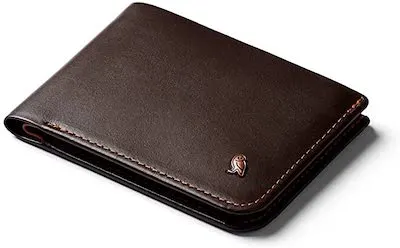 This wallet is a great gift for recent college graduates. It is simple, classic, high quality, and helps him make all his cards organized without the mess.
27. Personalized City Map
Looking for unique personalized graduation gifts to remind him of all the fond memories? Check this out! You can customize this gift for any city he loves, his hometown where his family members are, or the city where his college is full of lovely college days. This is a good decor for his new home, too!
28.Wood Phone Docking Station
This stand will become an eye-catching and very practical accessory on his desk. With its help, his belongings will have a designed place, where he can find them easily and save so much time for him in the morning! The convenient cable cutout prevents the cable from overly bending.
29. KitchenAid Mixer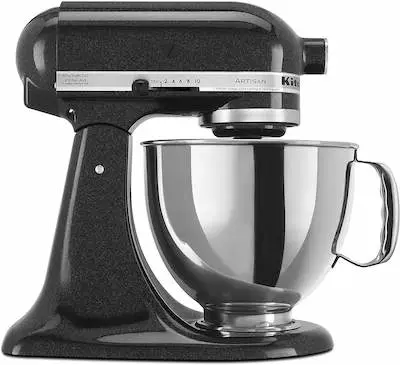 If he starts to learn cooking, this amazing kitchen appliance gets a lot of use, and can help him grasp the skills easily and surprise everyone around him!
This KitchenAid mixer is more than just a mixer. With over 15 attachment options, it can be used for so many things. Attachments include an ice cream maker, juicer, meat grinder, pasta roller, and vegetable spiralizer. This is a serious upgrade for any new grad's kitchen.
30. A Career Development Guide Book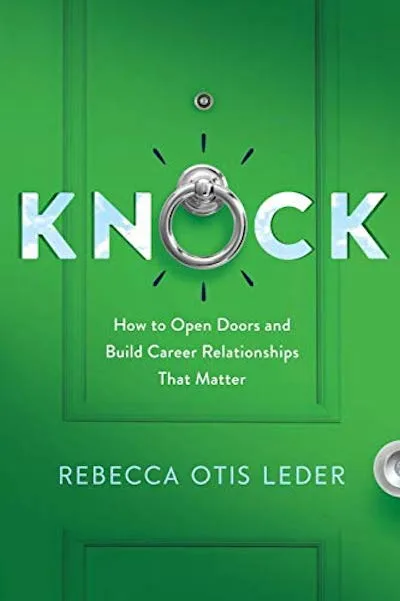 Every new college graduate needs a career development guide and this is one of the most practical and most inspiring books on this topic.
The Knock Method® is a five-step framework for intentionally and genuinely connecting with others for mutual benefit as he develops his career.
Whether he is working to get to the next level at his current job, seeking a new job or career, or just kicking off his career, this book will help him build confidence to reach out and open doors. It provides a networking guide to build long-lasting relationships that will strengthen his collective network and help him bridge the gap from where he is to where he wants to be.
Useful Gift Ideas For College Graduates
31. Tile Trackers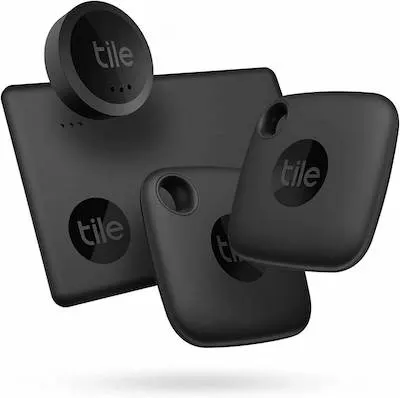 This set is a perfect way to help him find his little things quicker and easier!
By sticking the trackers on things, like keys, cell phones, notebooks, etc, he can use the Tile app to ring his Tile when it's within Bluetooth range or ask his Smart Home device to find it for him. When outside of Bluetooth range, he can use the Tile app to view your Tile's most recent location on a map.
32. Lego Series 5 Mini Figure Graduate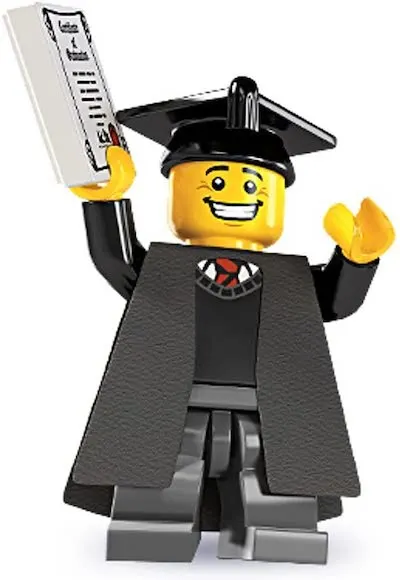 Is he a Lego fan? Then he will love this gift! It is a fun graduation gift and also could be a cute graduation party decoration.
33.Scratch Off Map of The World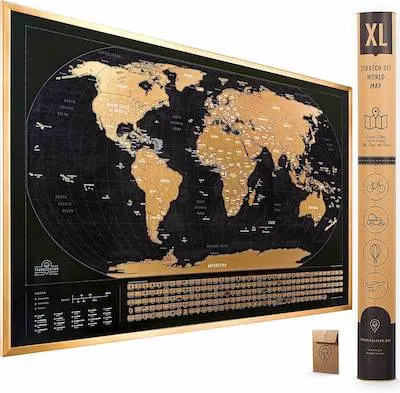 He will soon begin his new adventure and he will love this unique world map to map out and record every step.
It's large enough so that he can see each and every country. Even the tiniest islands can be scratched off. Also, this Scratch Off Travel Map comes in a gift box to delight the bucket list enthusiasts in his life.
34. A Cute Graduation Mug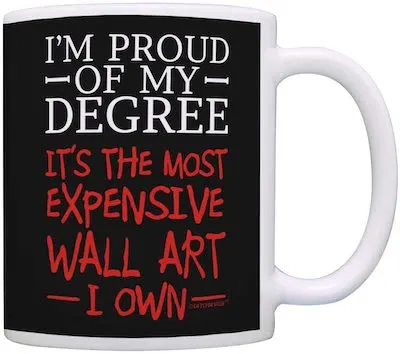 A funny graduation gift is always welcomed. And this is one of the best choices we could find this year for a college graduate.
35. Philips Electric Razor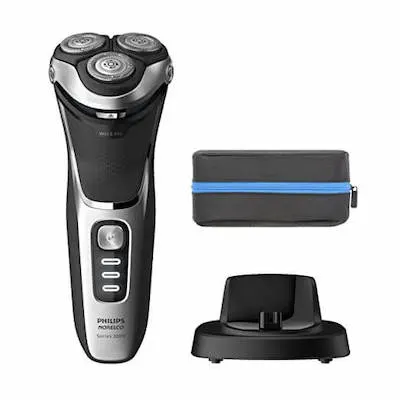 Everyone knows about it and everyone loves it!
He can enjoy a clean shave that follows his face's contours with 5-directional pivot, flex, and floating movements. The head reaches his face at the ideal angle and adjusts to the curves of his face and neck, creating smooth contact with his skin.
36. Knife Block Set/h3>

This is a high-quality knife set he can use forever for every meal he likes to cook. It includes a 3.5-inch Paring Knife, 7-inch Santoku Knife, 8-inch Chef's Knife, 9-inch Combination Honing Steel, Shun Multi-purpose Kitchen Shears, 8-slot Slim Design Dark Wood Knife Block.
Perfect Graduation Gift Ideas For College Guys
37.Engraved Luxury Gift Pen with Motivational Quote
Send him a nice inspirational pen for his new journey.
This pen is engraved with one of Thoreau's most well-known quotes: "Go confidently in the direction of your dreams. Live the life you've imagined." And it comes in a satin-lined keepsake presentation case for easy gifting.
38. Customized Socks With His Face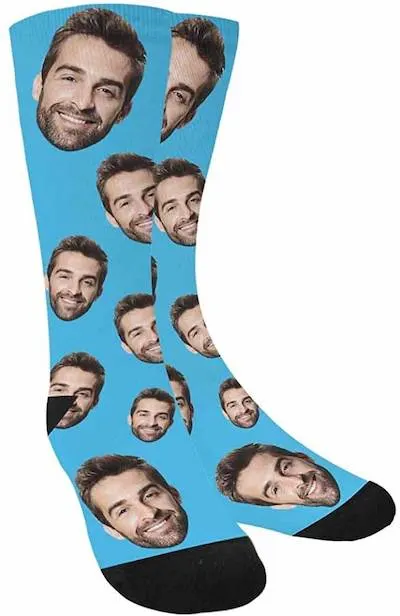 Another great funny college graduation gift for guys.
39.Adjustable Laptop Tower Stand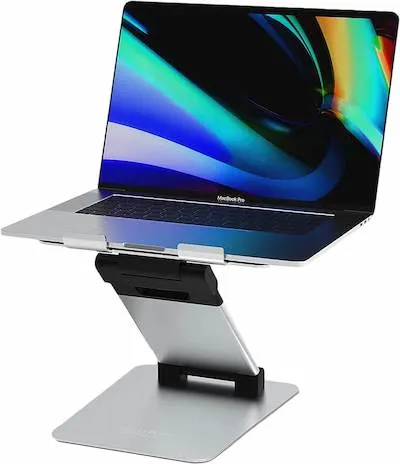 He may not have much space for a computer screen in his office or at home, and this is laptop stand can help him a lot to transform his desk into an effective workspace so he can work comfortably for long hours, whether he is sitting, standing, or changing positions frequently.
This vertical laptop stand can position his laptop at eye level while sitting or standing, which improves his posture and saves him from back and neck pains. And he can modify and set the height of this adjustable laptop stand according to his preferences and needs.
40. Leather Card Case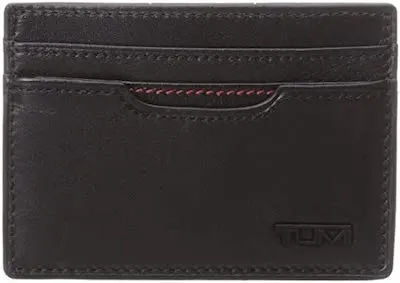 A premium-looking simple card case to organize and bring along his cards easily in his adult life.
41.Smart Steam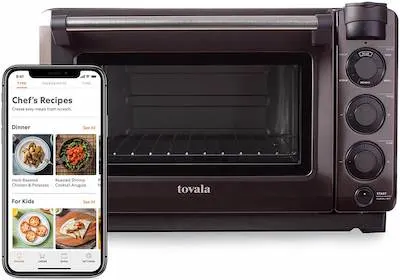 Want to help him enjoy more smart cooking? Send him one Tovala Smart Steam!
This all in one easy to use oven allows him to choose between 5 separate functions (steam, bake, broil, reheat and toast) ensuring a perfectly cooked meal every time. The best part is, their library of over 1,000 recipes allows him to easily create chef-developed meals from scratch in his own home.
He can just follow our chef's directions to prep his food and then let Tovala IQ steam, bake, and broil his food to perfection!
42. Weighted Blanket
Lying under the weighted blanket feels like being hugged at the end of the day. This is a thoughtful good idea for his new home.
43.AirPods Leather Case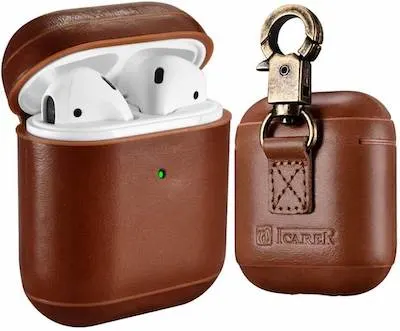 He will love its premium leather looking for his favorite gadget.
Perfect College Graduation Gift Ideas For Him
44.The Bucket List: Beer: 1000 Adventures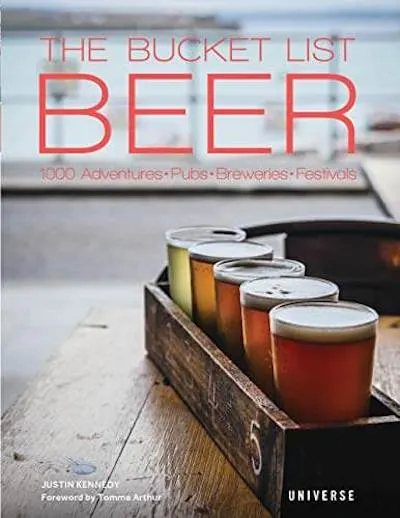 One of the best inexpensive graduation gifts for beer lovers!
This lively guide to beer-related travel contains a comprehensive list of hundreds of breweries large and small that are open for tours and tastings along with an in-depth look at their different approaches to brewing, philosophies about flavors and ingredients, and what makes their beers special. And it also covers the world of beer and includes a multitude of ideas for exploring the world's best beer destinations!

45. Record Coasters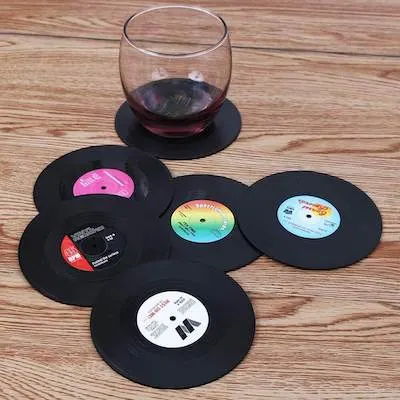 Send the guys some fun and unique decorations when they are so tired of their old dorm room decors bought as college students.
These coasters are perfect for his drink, suitable for his beer, tea, whiskey, vodka, Coke, Pepsi, and more. They are the especially perfect gift for music lovers!
46. Apple TV 4K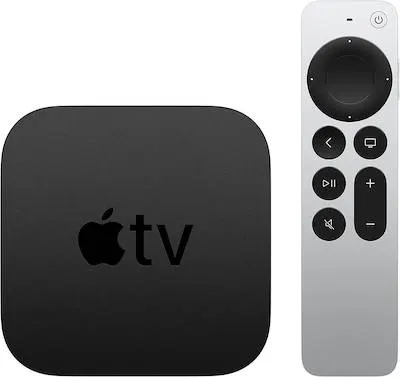 How about helping him upgrade his living room by sending him an Apple TV?
47. A Nice Carry On Suitcase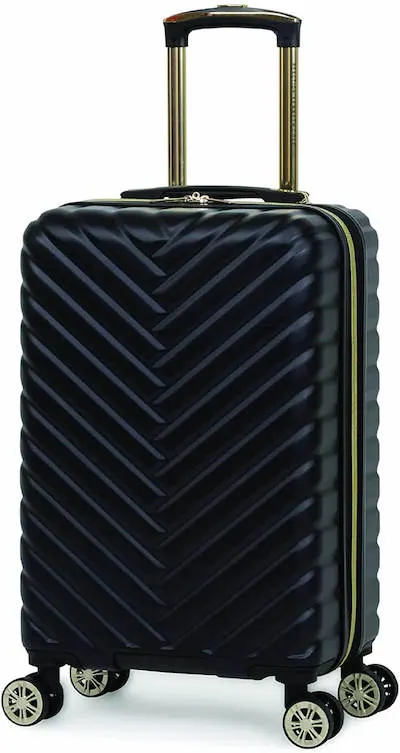 He may soon need to be on business travel with his colleagues and boss, so help him look chic and professional with a new nice suitcase.
48.sodastream Fizzi One Touch Sparkling Water Maker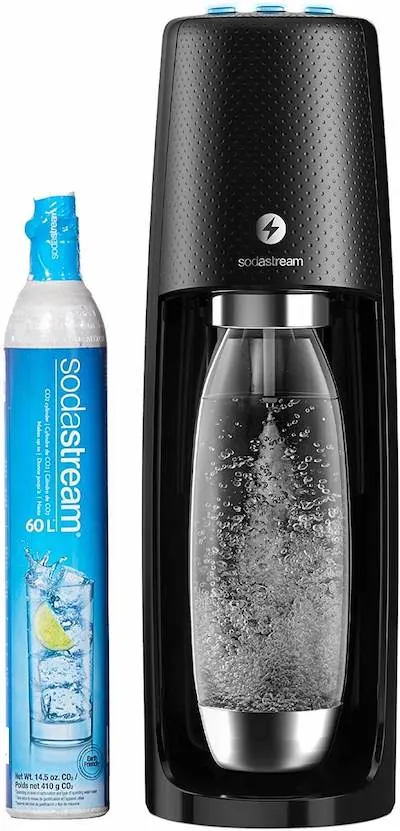 Who can say no to making fresh sparkling water at the touch of a button? He can enjoy it alone or with his friends. This gift includes a Sparkling Water Maker, 60L CO2 cylinder, and 1 Liter BPA-free reusable carbonating bottle.
49. iRobot Roomba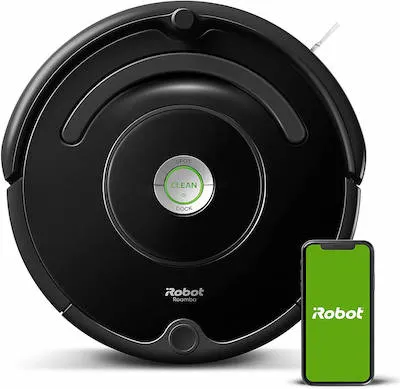 Honestly, guys hate doing the cleaning and he will be obsessed with this gift!
With this thoughtful college graduation gift for guys, he can clean and schedule from anywhere with the iRobot HOME App to use the patented 3-stage cleaning system and dual multi-surface brushes to pick up everything from small particles to large debris.
And it is also compatible with Amazon Alexa and the Google Assistant.
50.Watch Box with Valet Drawer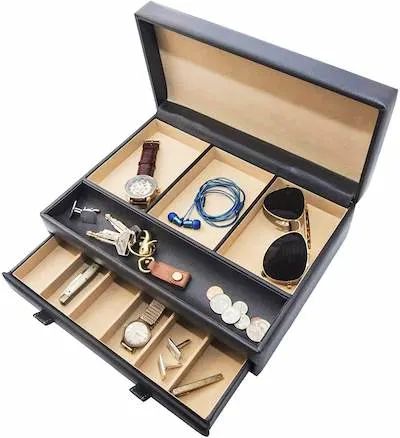 After he starts his next chapter, he will gradually be collecting accessories like sunglasses, watches, tie clips, cuff links, and also he needs a chic looking organizer to help him keep all the small things organized.
This valet jewelry organizer can perfectly keep everything in one place, preventing the loss of one of a pair, and saving time when he is in a rush to find the accessories he needs.
This post was all about the best college graduation gifts for guys.
About The Author
Tracy is an experienced personal stylist, shopping expert, and fashion & lifestyle blogger. She has been featured on Time Magazine, Bustle, Best Life, Glam, The Zoe Report, Mic, and GOBankingRates, for her insights on fashion, beauty, home decor, and lifestyle. Read More
Related Posts: