Looking for trendy cute high school graduation gifts for her? Check this gift guide of the best trendy graduation gifts to congratulate her!
Finding a thoughtful gift with your gift cards for a high school graduate is not an easy task. Choosing college graduation gifts is way easier because teen girls' taste is hard to guess. And you may also want to find a practical gift for the future busy college students?
Don't worry! In this post, we have prepared the best high school graduation gift guide, including the 50 best graduation gifts for girls graduating from high school to help you find the best graduation gift this year. These gifts are what the recent grads really want when they just completed their senior year and are entering the real world.
We include trendy gifts of unique designs, thoughtful gifts, practical gifts, keepsake gifts, last minute gifts, and inexpensive gifts for a tight budget, which fit every price range for her graduation year. You can definitely find the best gifts for your daughter, your sister, your best friends, or your girlfriend, to celebrate their graduation day and this major milestone!
So scroll down to check these gifts and don't hesitate to pin the great gift idea you like.
This post may contain affiliate links, which means I'll receive a commission if you purchase through my link, at no extra cost to you. Please read the full disclosure here.
This post is all about high school graduation gifts for her.
BEST HIGH SCHOOL GRADUATION GIFTS FOR HER
1. Kindle Paperwhite Essentials Bundle
The thinnest, lightest Kindle Paperwhite yet—with a flush-front design and 300 ppi glare-free display that reads like real paper even in bright sunlight. It is now waterproof, so she is free to read and relax at the beach, by the pool, or in the bath.
2. Cross Band Soft Plush Fleece
These are college essentials already and college girls like to wear such a pair of comfortable slippers in the dorm. These premium fleece upper slippers are cozy, chic, and elegant.
3. Handpicked Korean Sheet Masks Subscription Box
After graduating from high school, she must really want to use the holiday before the start of college to do a glow-up. This subscription box will help her! She will receive 7 different and new sheet masks + 1 skincare item to help boost her skin barrier and add a healthy glow! This subscription delivers quality, hard-to-find Korean sheet masks straight to her door at an affordable price!
4. Foldable Travel Duffel Weekender Bag
This is a perfect high school graduation gift. This will be one of the bags she used most frequently during her college years. The foldable good quality design is very practical.
5. Bose QuietComfort 35 II Wireless Bluetooth Noise-Canceling Headphones
The girl will thank you so much when she receives this! This is a lifesaver and will help her to have a perfect time in college!! It helps her clear away the noisy distractions and get deeper into her music, her work, or whatever she wants to focus on.
6. Tile Stickers
She will find them one of the most useful things she brings to her college!
Tile Sticker easily and discreetly attaches to remotes and other electronic devices, outdoor recreational equipment and travel gear, and any other smaller item that she wants to track for a long time. She'll gain peace of mind knowing she can open the free Tile app and tap Find to locate her stuff.
7. Hydro Flask Water Bottle
A high quality water bottle is a must have for college students! This water bottle is dishwasher safe, and the Slip-free powder coating won't sweat. It keeps the coldest drinks icy cold and hot drinks piping hot for hours.
8. JBL Flip 4 Waterproof Portable Bluetooth Speaker
This compact speaker is powered by a 3000mAh rechargeable Li-ion battery that offers 12 hours of continuous, high-quality audio playtime. Sporting durable, waterproof fabric materials that are available in 6 vibrant colors, Flip 4 is the all purpose, all weather companion that takes the party everywhere.
9. Apple AirPods Pro
Who doesn't like Apple Airpods Pro? She will always use them when working out or going to class!
10. Apple MacBook Pro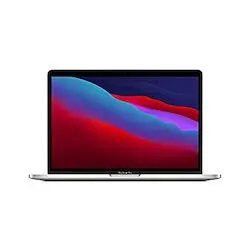 If you don't know what to give her, you can never go wrong with a new laptop.
11. Safe Lock Box
The college dorm will not have a safe in the small space, so she will find this gift very practical! This safe has a slim size so it fits conveniently inside of a drawer. It has a programmable electronic keypad for easy operation; emergency back-up key included; small handle on door for quick access.
12. WAITIEE Wireless Charger 3 in 1

This is one dock for all gadgets and most of the desk accessories: The wireless charger can charge for phone, apple watch and Airpods. It's suitable for Apple AirPods 1/2/AirPods Pro, and Apple Watch Series 6/5/4/3/2/1/SE. Support for hybrid charging between Apple and Android.. Tangled cables killer, no more cluttered cables on her desk, keeps her desktop neat and tidy.
13. YnM Weighted Blanket
This weighted blanket is highly rated on Amazon. College girls may often suffer from insomnia. This blanket can help her fall asleep better. It is sturdy, has seven breathable layers, and comes in five different sizes and nine weight options from 5 to 25 pounds.
14. A Cute Friends Inspired Coffee Mug Or A Dr. Seuss Travel Mug

This Friends TV show inspired coffee mug has received a super high rate on Amazon and has a reasonable price. Teens love Friends TV show very much recently, and this mug is unique, one of a kind, and is a perfect graduation gift to celebrate her big day!

This Dr.Seuss travel mug is a fun, inspiring, and useful gift for your recent graduate.

15. HP OfficeJet 3830 All-in-One Wireless Printer
She may have overslept and will not have time to print the paper that is about to be turned in. This printer can save her!
This compact printer from HP has the ability to print crystal clear documents and photos, along with copying, scanning, and faxing capabilities. With a touch screen control panel and wifi connectivity, it's less than two feet wide, so she could easily store it on her desk and still have room to spare.
16. Echo Dot (4th Gen) with clock + Amazon Smart Plug
This is a fun and useful gift for a college student. It can save time for her, help her get more organized, and bring fun to her stressful college life.
It is perfect for her nightstand – See the time, alarms, and timers on the LED display. Tap the top to snooze an alarm. And it is always ready to help – Ask Alexa to tell a joke, play music, answer questions, play the news, check the weather, set alarms, and more.
17. Wake Up Light Sunrise Alarm Clock
Wake her up naturally in a fun way!
This Sleep Aid digital alarm clock is designed for everyone in fact, especially for heavy sleepers. Sunrise simulation light with 7 natural sounds will be on gradually from 10% brightness to 100% by 30 minutes before alarm setting time. If she thinks 30 minutes is too long, she can set the process to 20 minutes or 10 minutes.
18. Mini Projector
This mini projector will help her to enjoy her spare time and have a great party in her dorm!
This video projector allows her to connect her smartphone(iphone / android phone)directly with an MHL cable(not included) which makes her share videos and photos on her iPhone / Android smartphone. It is also compatible with a variety of devices, such as TV sticks, PC, laptops, TV, USB disk, DVDs, PS4…almost all multimedia devices.
19. Fujifilm Instax Mini 11 Instant Camera
This is a great graduation gift idea!
Once she enters college, she will experience many unforgettable and wonderful moments. This camera will be able to help her record and share these moments. At the same time, the printed photos can be used to decorate her dormitory! She will love this gift!
20. Vegan Leather Bound Notebook
A beautiful notebook is an inexpensive gift that many college girls like! This notebook is beautifully designed and practical. She can use it to take notes, write diaries or her future plan, write travel notes, and so on.
21. Touch Bedside Lamp – with Bluetooth Speaker
The design of this bedside table lamp is very creative. It is not only a bedside lamp but also a Bluetooth speaker. And she can simply change the light color by touching it!
22. VSNOON Backpack
A new backpack is always one of the most popular graduation presents in the high school graduation season!
This one is for the girl who can't seem to keep her phone charged. Not only is this versatile backpack cute and colorful but it includes a USB port to charge her phone while she's out and about. It can fit a 15-inch laptop and still has plenty of room for books, clothes, and other daily school essentials.
23. Kenneth Cole Reaction Chelsea Backpack
This cute backpack is made of a stylish chevron-quilted polyester-twill water-resistant exterior with gold-plated zippers. Interior features a fully lined tear-resistant stripe polyester lining that will stand up to daily use. The perfect 15-inch computer backpack to keep her school supplies or business essentials organized while on the go.
24. Tote Bags: PUMA Evercat Jane Women's Tote
One of the most practical presents for a high school graduate. It is perfect for school, work, gym, or short trips!
25. YETI Rambler 20 oz Tumbler
Every college girl needs a tumbler, and YETI is the most popular brand. The Rambler 20 oz. is made from durable stainless steel with double-wall vacuum insulation to protect her hot or cold beverage at all costs.
26. DELSEY Paris Titanium Carry-On
She will definitely need a carry-on suitcase for her moving to college, travel, spring break, or even internship in another city.
This carry-on is made of 100-percentage lightweight, high strength, polycarbonate which is the same material used in jet plane canopies and bullet-resistant windows. Carry-on size fits in the overhead of most U.S. domestic airlines and has a sleek design.
27. Kenneth Cole Carry-On
If your budget is a little bit tight, this carry-on is for you.
This dependable carry-on suitcase is loaded with amazing features, including a spacious fully lined, tear-resistant interior, multiple interior zipper pockets and mesh pockets, a garment restraint panel to hold her clothes in place, and two elastic shoe pockets. The bag even expands an additional 2-inches for extra carrying capacity when needed.
28. Kate Spade New York Vegan Leather Luggage Tag for Women
She will love this cute luggage tag!
This tag is made of a durable vegan leather (leatherette) exterior with gold metal hardware. The ID holder includes a paper insert to jot down her contact information and a privacy flap to it hidden as she travels. The sturdy leatherette strap with gold metal buckle keeps her suitcase tag secure so she never mixes up her luggage again.
29. Gold Initial Necklace
The initial necklaces are always very popular among high school girls. The design of this cute personalized gift is very special and fashionable with the layer design, hexagons, initials. A perfect daily necklace and also a cute touch for the special occasion.
30. A Timex Watch
A college girl needs a good watch. Even if she doesn't wear a watch in class, she must wear a watch when she participates in interviews, internships, and even for high-end parties to show her taste and confidence.
Timex brand is very popular among college students. It has watches of different prices, but the designs are very stylish and elegant, and a single watch can be used on a variety of different occasions.
31. Velvet Travel Jewelry Organizer
This travel jewelry organizer features soft velvet material, a strong carry handle, and two-way zipper closure for keeping her items of a variety of sizes safe and quick access. It helps keep her belongings separated and easy to find what she needs.
32. Apple iPad Pro
College girls will love an iPad! When browsing the web, chatting, or taking notes, she will use it!
33. Rapid Ramen Cooker
Microwave Ramen in 3 Minutes!! A healthier and faster way to cook ramen noodles! It's essential for college students. She'll never have to worry about water to boil or washing pans, or other dishes. The heat-resistant handles make it easy & safe to remove from the microwave.
34. Touch Digital Picture Frame
The Classic 8 Wi-Fi Cloud photo frame is an ideal choice for her to stay connected with her loved ones. With simple settings, both she and her family and friends can instantly share pictures and videos to this stylish Wi-Fi-enabled photo frame anytime, from anywhere.
35. A Nice

Padfolio Portfolio Case
This portfolio equipped with a clipboard, a document sleeve, a zipper receipts /ticket pocket, 5 card slots, a cellphone pouch, a business card holder, a pencil holder, and two earphone/cable organizer, make her stay organized and professional during an internship, an interview or a conference, etc.
36. JW PEI 90s Shoulder Bag

JW PEI is currently the most popular fashion brand. The bags of this brand are the dream of many girls. This bag is its most popular bag. Whether it is for parties, dates, work, or vacations, they are all very fashionable.
This design has many different colors and don't hesite to chck them out!
37. Hamilton Beach Breakfast Sandwich Maker
She might really want to make a healthy and delicious breakfast or lunch in her dorm room. Then this sandwich maker can help her to make the best breakfast even for the first time. Don't expect a new grad to master complicated cooking techniques at once, so the sandwich maker is her best choice.
This breakfast sandwich maker cooks her custom sandwich in just 5 minutes; perfect for brunch or a quick, healthy meal on the go.
38. Portable Charger
College schedule may be very tight, and she will be so busy that she has no time to sit down and recharge the electronic devices. This portable charger is what she needs very much.
It charges her Samsung Galaxy Note 10+/S20 Ultra at 45W, Note 10/Note 20/Note 20 Ultra/S20/S20+/S21/ S21 Ultra at 25W, iPhone X/XS/11/12 at 20W, and iPad/iPad Air/iPad Pro at 30W.
39. A Cookbook
She may have begun to be interested in cooking, and if she wants to improve her cooking skills during college, this book can help her.
40. Monogrammed Towel
Looking for a cute personalized graduation gift that she can really use? Check this out!
This personalized hand towel comes with A-Z beautifully embroidered in silver, making them the perfect gift.
41. Collegiate Pillow
These pillows are true keepsakes as the design team at Catstudio has discovered and highlighted all the treasured spots at dozens of colleges! Check the link to find the college she is going to attend!
42. HUNTER Women's Original Tall Snow Boot
If she doesn't already have a good pair of rain boots, now is the time to invest in some.
43. Clothes Steamer
This steamer is a very practical grad gift and easy to store. She can steam her clothes neatly in her small dorm easily.
44. Actual Handwriting Bracelet
The most unique jewelry you can find. You can have your unique signature on a beautiful handmade bracelet to send best wishes to her next stage of life. It can be a signature or any other word you wish in any language.
45. Custom Cotton Laundry Bag
She will fall in love with this gift. With it, she will never mix clothes with her roommate again.
46. Inspirational Mantra Bracelet
Each mantra bracelet is a simple, elegant, and minimalistic bracelet with an uplifting message. These polished bangle bracelets promote a lifestyle of optimism, positivity, & mindfulness.
BEST KEEPSAKE HIGH SCHOOL GRADUATION GIFTS FOR HER
47. Homesick Candle
This is one of the most unique gifts for a recent graduate.
This sentimental graduation gift will make it easy for her to remember her home, every family member, and friends in her hometown. It is available in custom scents from every state as well as select U.S. cities and different countries.
48. Personalized Bar Necklace
It is always a great option to send a new high school grad some personalized unique graduation gifts. And teenage girls love personalized bar necklaces.
They provide different customization options, so you can very creatively engrave the latitude and longitude of her hometown on this necklace.
49. Custom Map Poster
She needs posters to decorate her dorm, and this is a very moving gift and a great dorm decor. You can customize her hometown on this poster.
BEST LAST MINUTE HIGH SCHOOL GRADUATION GIFTS FOR HER
50. Amazon Prime Membership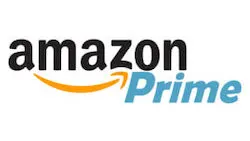 If you really don't know what to give her, give her this! Very convenient. Also a fantastic last-minute gift!
As a Prime member, she can enjoy:
Fast, free delivery

Watch thousands of movies and TV shows with Prime Video

Stream millions of songs and thousands of playlists

Also get free Kindle e-books, unlimited photo storage, exclusive access to deals, Twitch, and much more
Other Posts You May Like:
√ 31 Inexpensive High School Graduation Gift Ideas 2022 That Are Thoughtful And Trendy
√ 37 Trendy High School Graduation Gift Ideas: The 2022 Guide
√ 20+ Trendy Cute Graduation Gifts For Best Friend In High School 2022
√ 47 Best High School Graduation Gift Ideas For Him: The Ultimate Guide!
√ 37 Insanely Cute Gifts For Best Friends That She Will Love So Much
√ 31 BEST GRADUATION PARTY IDEAS YOU WANT TO COPY FOR THE CLASS OF 2022
√ 27 Best Graduation Party Decorations Ideas You Need To Check 2022
Found this post on high school graduation gifts for her helpful? We'd love it if you shared this post on Pinterest!