Looking for plaid pants outfits for women to copy? Check this post for the 70+ best outfit ideas and trendy affordable plaid pants worth buying.
With the increasing popularity of the retro style, plaid pants, as one of the representatives of retro style, also burst out more and more collocation possibilities.
So today, we are sharing style tips and the 70+ best plaid pants outfits to copy. And we also share which cute plaid pants are worth buying at affordable prices this year.
So scroll down to check these ideas, and don't hesitate to pin the images you like.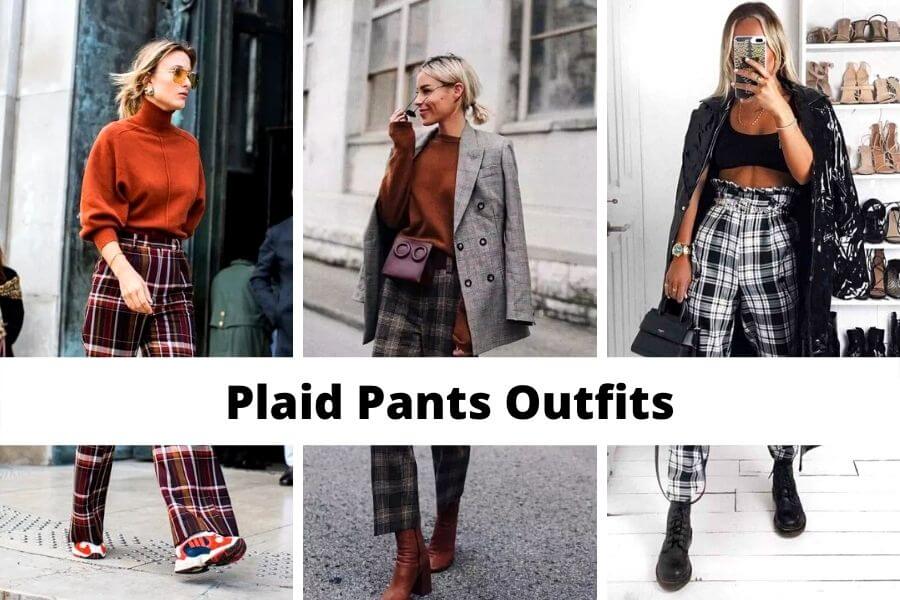 This post may contain affiliate links, which means I'll receive a commission if you purchase through my link, at no extra cost to you. Please read the full disclosure here.
This post is all about plaid pants outfits.
What To Wear With Plaid Pants
If you want your outfits to look playful, noble, and pretty, plaid pants, which occupy the highest number of appearances in the four seasons, are undoubtedly the best choices.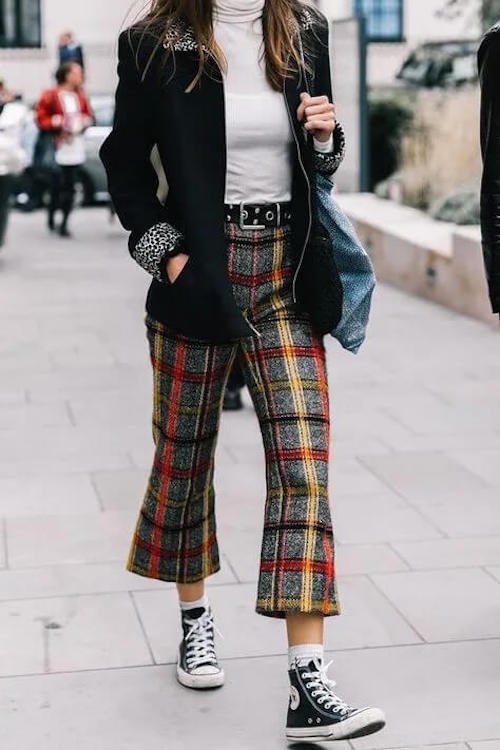 The versatile plaid pants that are not picky and suitable for daily wear, layered with the trendy jacket, are chic and casual, helping you instantly transform into a stylish beauty!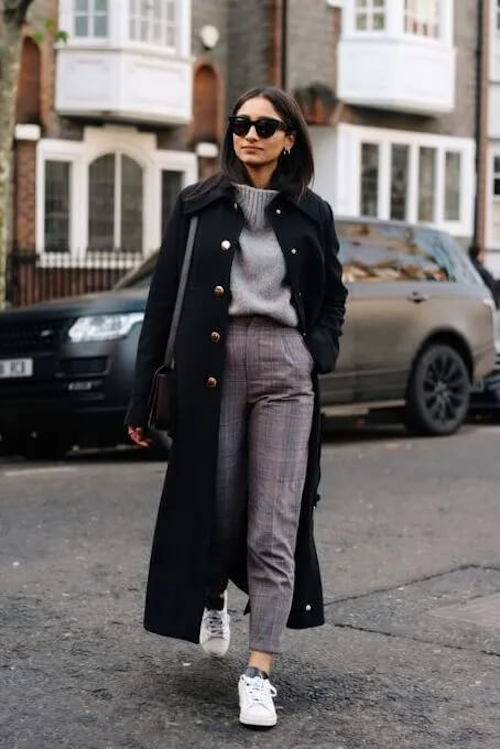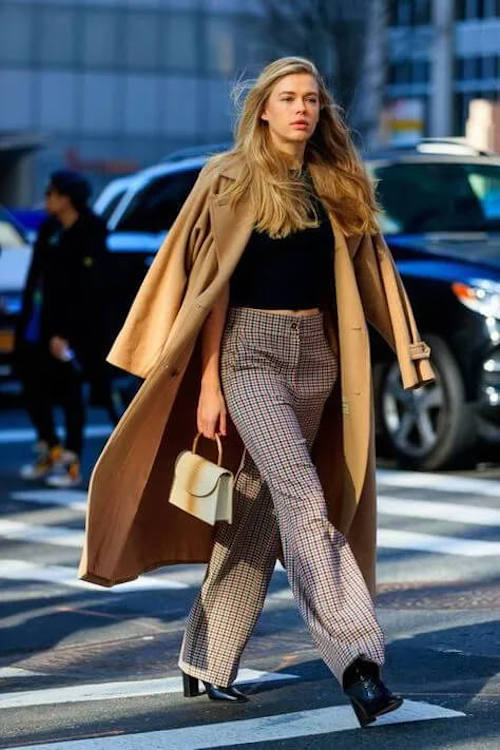 Or mix them with low-key light-colored sweaters. The elegant and relaxed atmosphere of plaid pants and the softness and delicateness of sweaters blend, and the soft and retro feeling stands out.
If you want a richer and more eye-catching look, pair your plaid pants with colorful sweaters. The beauty of the pants can also make the overall look without a sense of disobedience and create a stunning date night or holiday look.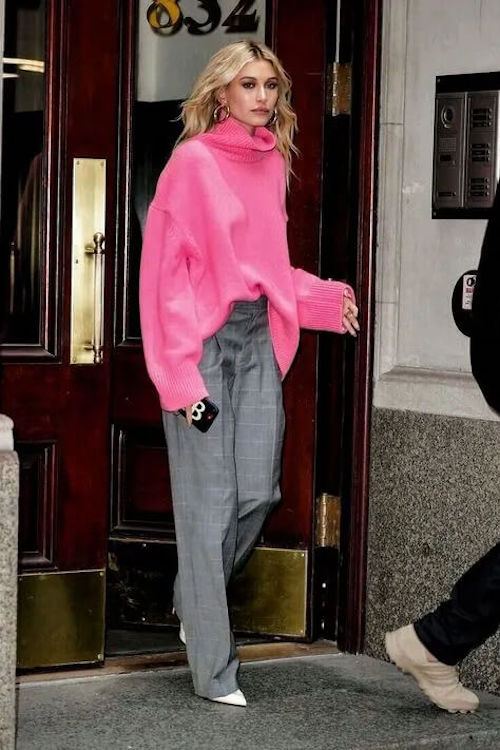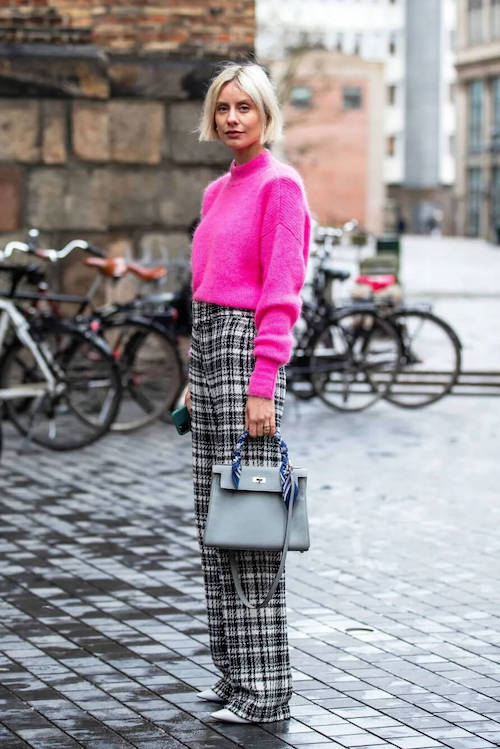 Pair the age-reducing plaid pants with short jackets, and you will look young and cute without a doubt.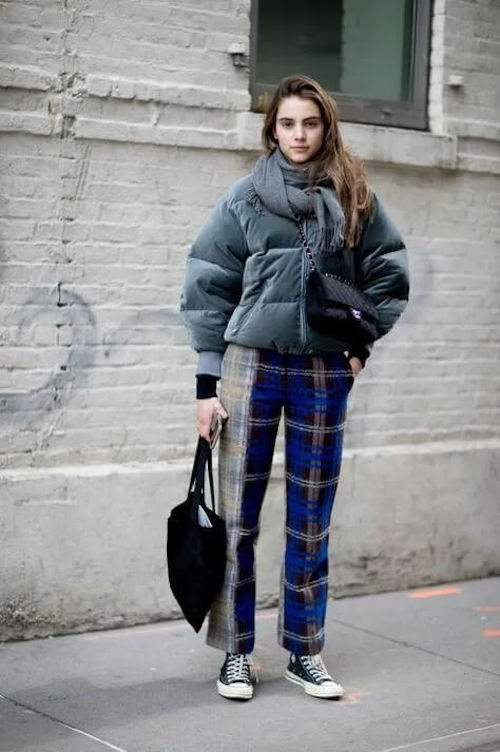 Trendy Plaid Pants Outfits
Plaid patterns are popular every year, among which the least outdated ones are plaid pants, which come with a retro accent and are very versatile and wearable.
Different plaids have different styles and effects. The neutral color plaids will be safer, easier to wear daily.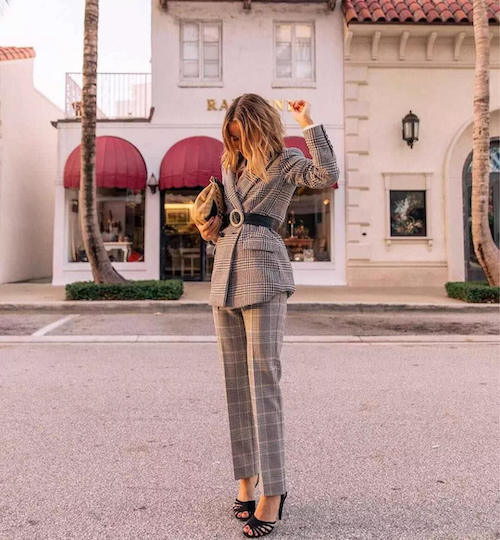 If it is a colored plaid, it can adjust the color of the whole body very well, and the style is not easy to appear dull.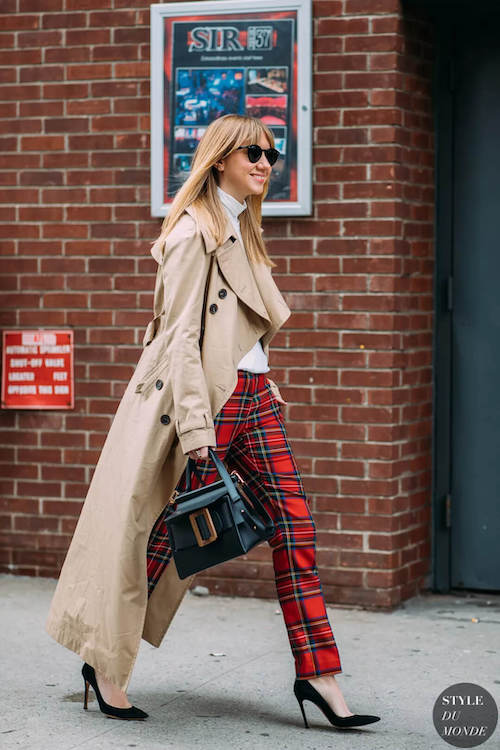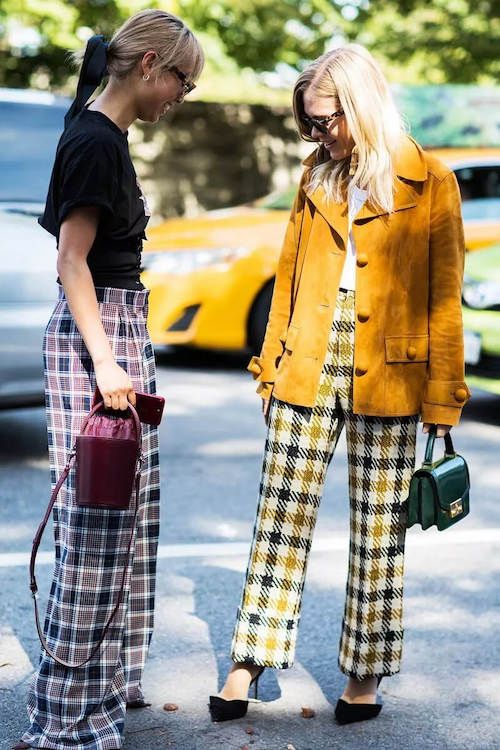 I advise you to start with small plaids that are easy to pair with your other clothes and look thinner than bigger plaids.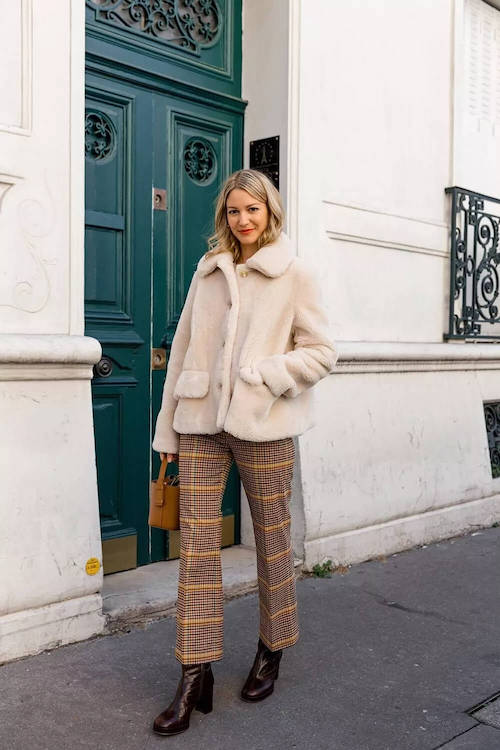 Plaid pants+ basic simple top, this is the easiest to wear. No matter how bold and outstanding the plaid trousers are, you only need to wear an essential sweater to get a youthful, retro, and fashionable look.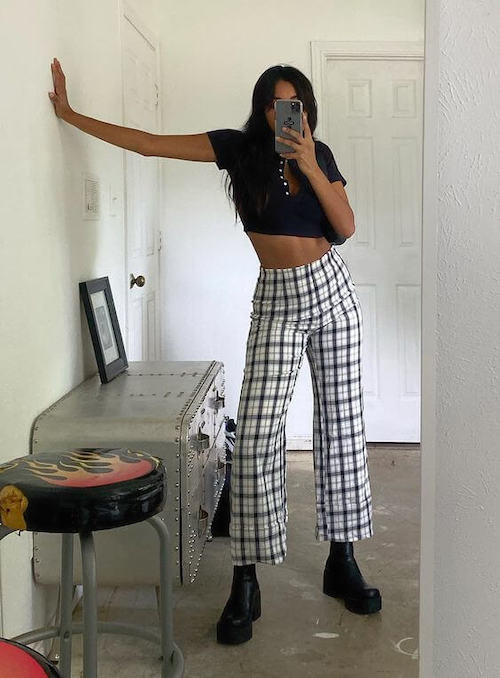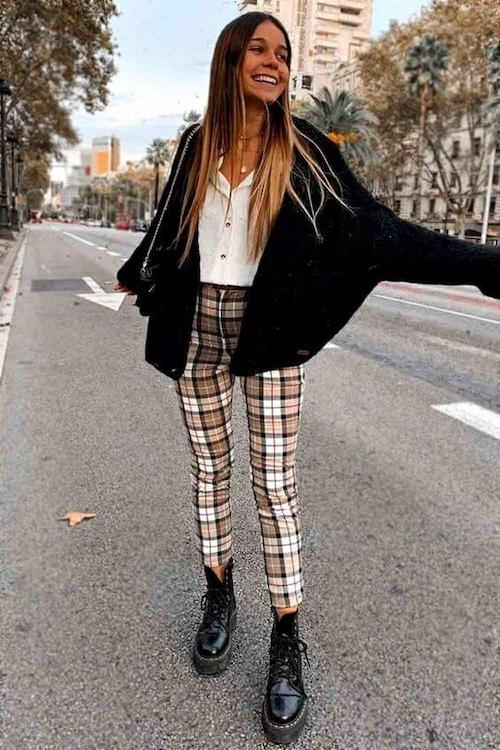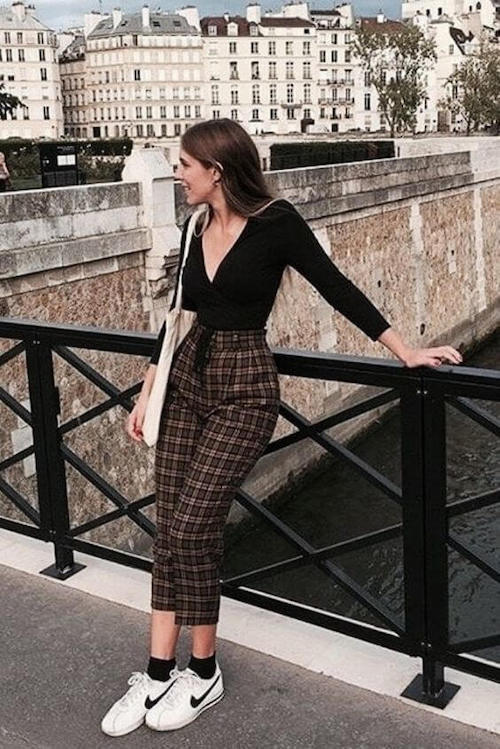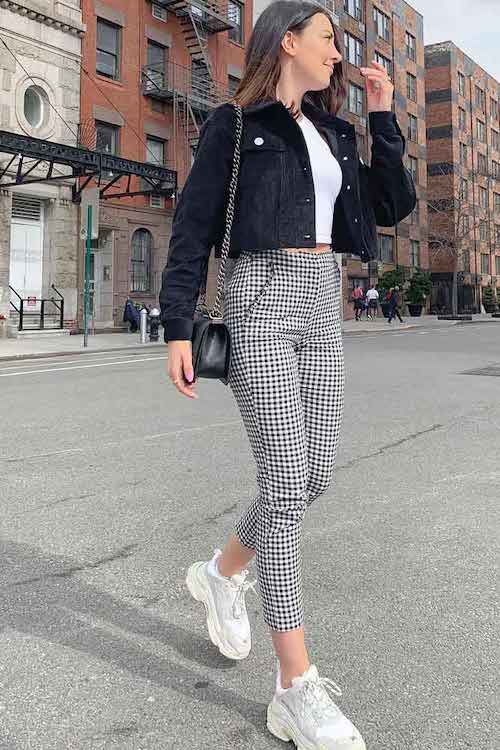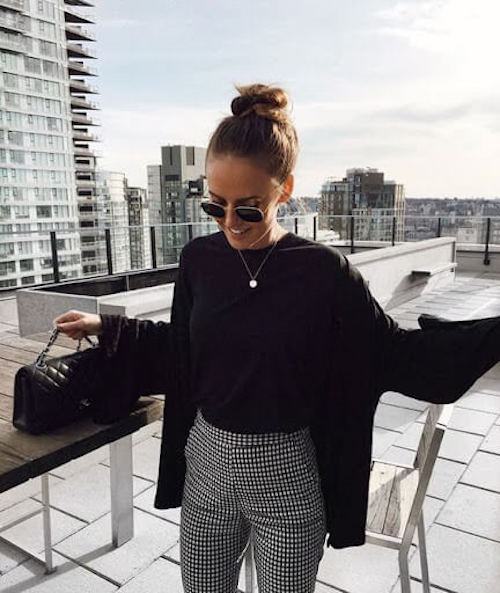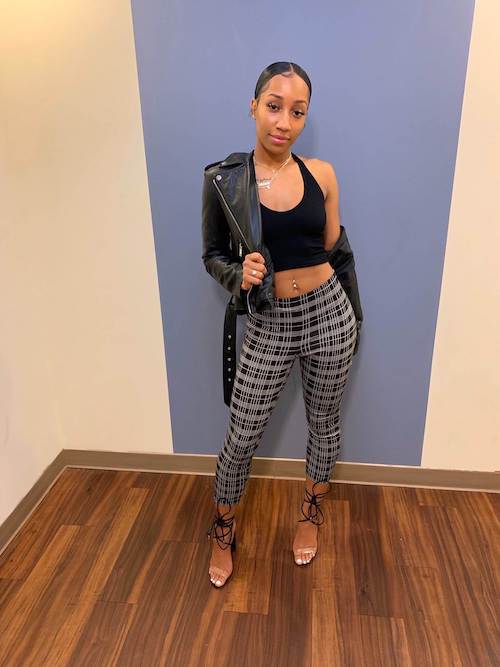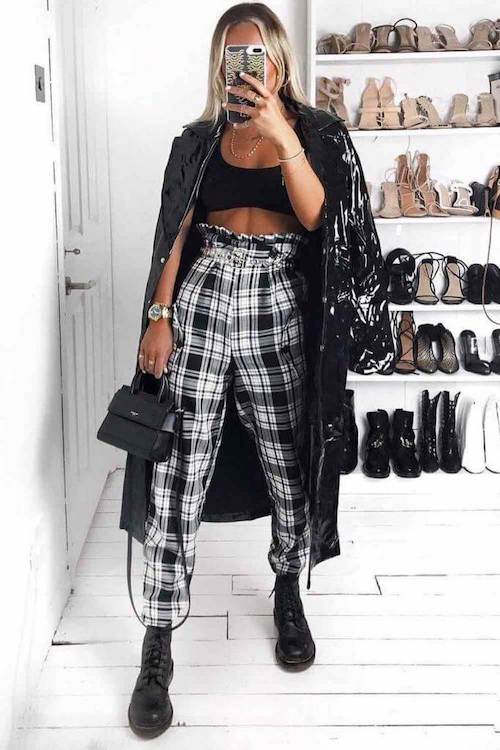 When paired with long coats and trench coats, plaid pants can easily highlight the whole outfit and level up the style instantly.
The plaid pants will also neutralize the richness of the color, and even together with the high-saturation color, they will wear out a retro and elegant taste.
So boldly try out the bright colors you like with your plaid pants! And it's not just a large area that looks good with colors, but some small accessories, such as hats, bags, or socks, can be worn with a pop-up color to give a great sense of fashion.
The blessing of the small red high collar breaks the dullness and rigidity, instantly brightens the overall look, and creates an excellent street style.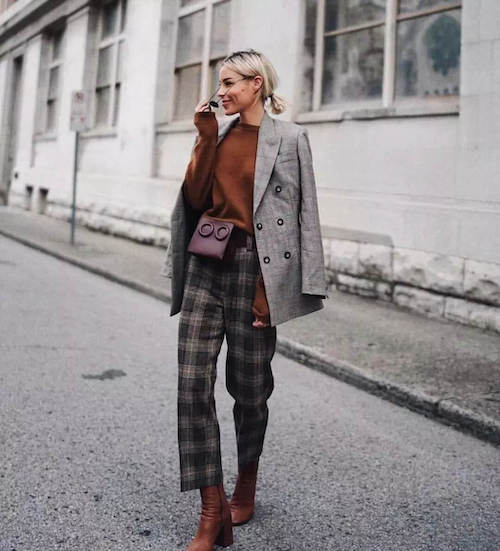 And you can also pair the plain pants with cardigans. The outfit is retro, gentle, and cozy.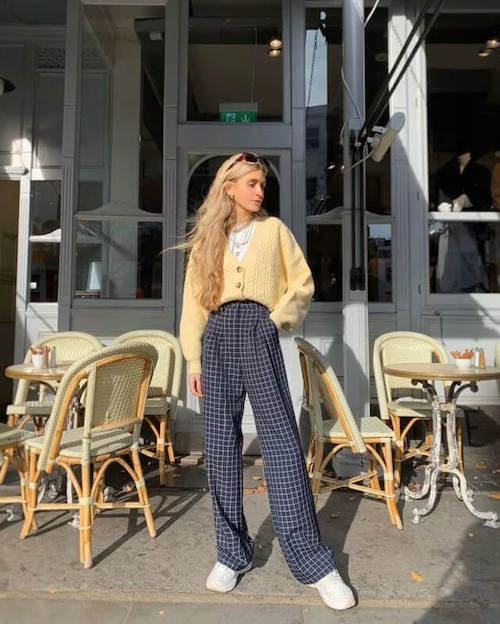 Pair the color plaid pants with the dark green short sweater, giving people an unexpected beautiful surprise!
Wear the plaid pants with your essential coats to break the dullness of autumn and winter to instantly stand out from the crowd!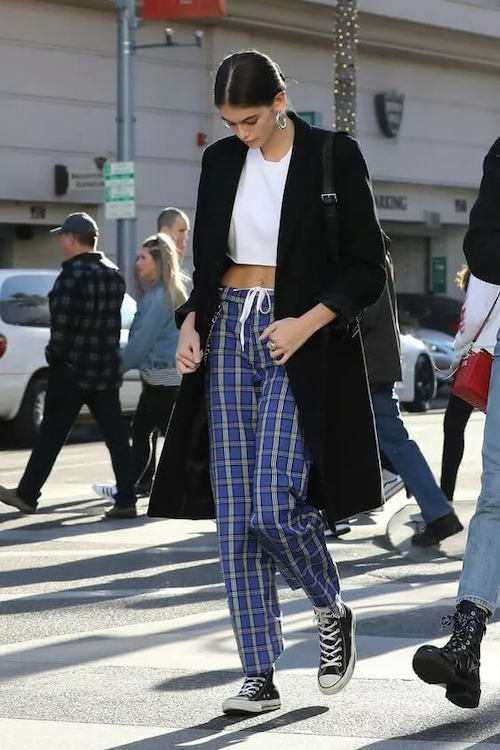 Cute Plaid Pants Worth Buying
Want to buy more plaid pants? Below are what we favorite now. They are affordable and cute. And we also include the plus-size options. So check them out.
Chain Detail Tartan Plaid Pants
Plaid Side Flap Pocket Cargo Pants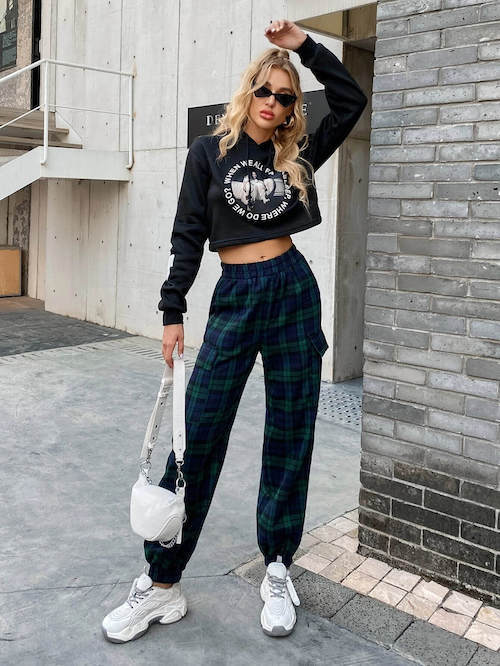 Button Waist Slant Pocket Plaid Wide Leg Pants
High Waist Plaid Wide Leg Pants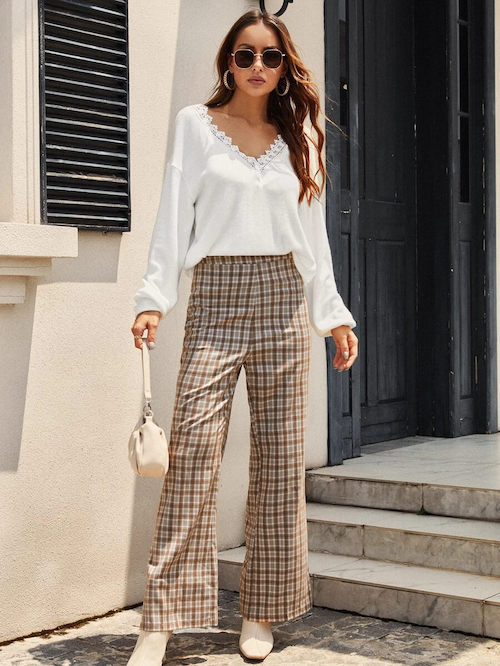 Plaid Print Slant Pocket Pants
Plus Size Plaid Print Elastic Waist Pants
Button Waist Slant Pocket Plaid Wide Leg Pants
Plus Size Plaid Print Wide Leg Pants
Tartan Straight Leg Pants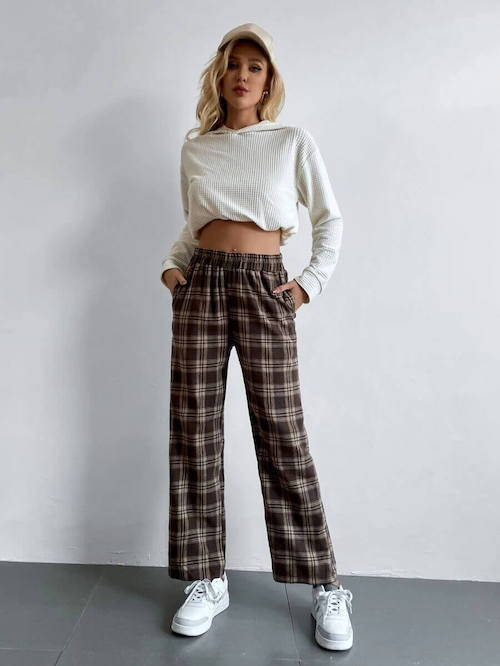 Plus Size Plaid Slant Pocket High Waist Pants
PETITE Plaid Straight Leg Pants
This post was all about plaid pants outfits.
Related Posts: