Are you looking for trendy plaid pants outfits? Check this post for the best plaid pants outfit ideas that we can't wait to copy!
Plaid is back in style and the possibilities are endless when it comes to styling trendy plaid pants.
From cargo to slim fit, wide leg to straight leg, there are plenty of styles to choose from.
If you're looking for inspiration on how to wear this classic print, you've come to the right place.
In this article, we'll present 70+ on-trend plaid pants outfits for women of all shapes and sizes.
This post is all about plaid pants outfits.
Are Plaid Pants In Style?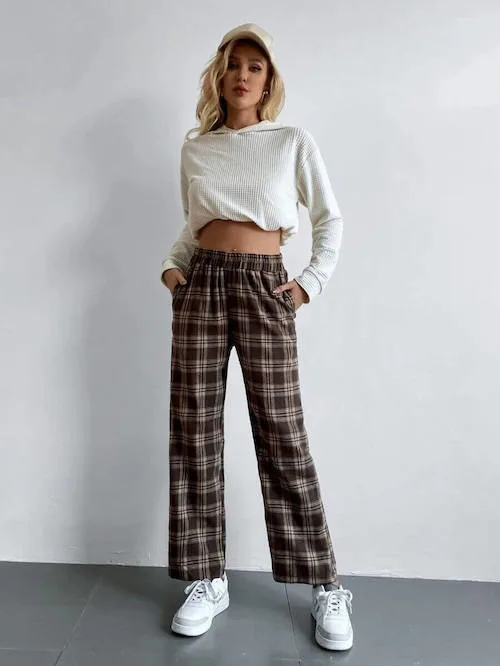 Plaid pants have been a fashion statement for decades and are still very much in style today.
With their unique patterns and colors, plaid pants offer a great way to add some fun and personality to any outfit.
Whether you prefer subtle or bold patterns, there is a plaid pant out there that will fit your style.
One of the greatest things about plaid pants is that they can be dressed up or down depending on the occasion.
Pair them with a crisp white shirt for a more formal look or with a graphic tee for something more casual.
You can even wear them with sneakers for an effortlessly cool streetwear look.
Plaid pants also come in different fabrics such as wool, cotton or polyester which make them versatile across seasons.
How To Wear Plaid Pants Outfits For Females?
Plaid pants are a timeless and versatile wardrobe staple that can be worn in various ways.
For an effortless yet chic look, pair plaid pants with a simple white t-shirt or sweater.
This will create a clean and classic aesthetic that is perfect for everyday wear.
Adding some accessories like sunglasses, statement earrings or a watch can help elevate the outfit.
Another great way to style plaid pants is to embrace the power of layering.
Wearing a blouse, blazer, or even a leather jacket over your top will add dimension and texture to your ensemble.
You can also play around with different colors and patterns when layering, depending on your personal preference.
If you're feeling adventurous, you can mix and match different prints with your plaid pants outfits.
For example, pairing plaid pants with leopard print shoes can add some edge to your look while still keeping it fashionable.
However, it's important not to overdo it – choose one print as the focal point of the outfit and keep everything else neutral so as not to create an overwhelming effect.
What Colors Go Well with Plaid Pants?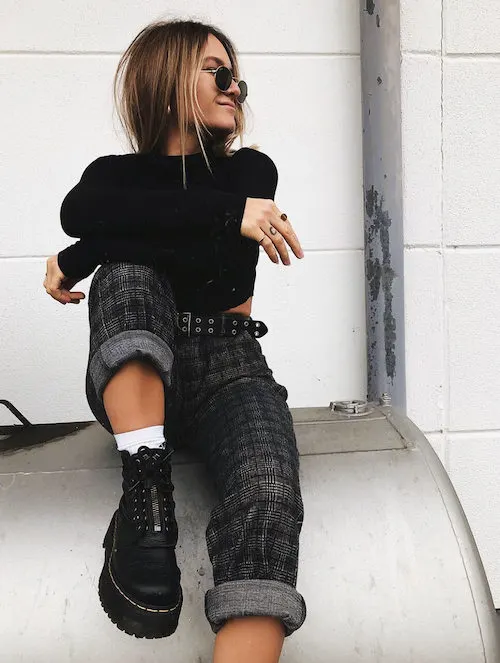 When it comes to plaid pants, finding the right color combination can be tricky.
However, some colors go perfectly with this trendy piece of clothing.
One great option is to pair them with other neutral colors such as black, beige, or white.
These classic shades will keep your outfit looking chic and sophisticated while allowing the plaid pattern to stand out.
Another fantastic color combination for plaid pants is red and green.
This pairing not only complements the traditional holiday colors but also creates a bold and eye-catching look that's perfect for fall or winter fashion.
You can also opt for shades like mustard yellow, navy blue, or burgundy to match your plaid pants.
If you're feeling daring, you can even mix different patterns with your plaid pants by pairing them with striped tops or floral blouses.
Just remember that when mixing patterns, it's essential to balance the overall look by sticking with complementary hues and keeping one pattern subtle while letting the other shine as the focal point of your outfit.
Now scroll on to check more trendy plaid pants outfit inspiration!
What To Wear With Plaid Pants
Crop Top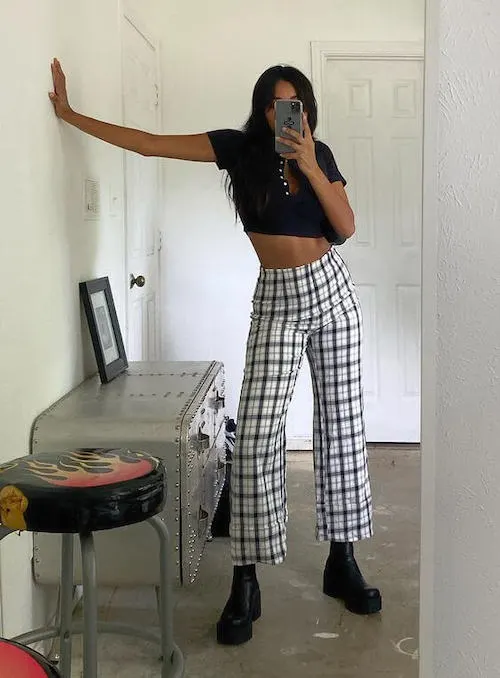 Plaid pants are a versatile wardrobe item that can be dressed up or down for various occasions.
One trendy way to wear these statement trousers is with a crop top.
The combination of high-waisted plaid pants with a crop top creates an effortlessly chic look that's perfect for a night out or weekend brunch.
When it comes to choosing the right crop top, it's important to consider the fit and style of your plaid pants.
For example, if you're wearing wide-leg plaid pants, opt for a fitted crop top to balance out the proportions of your outfit.
On the other hand, if you're wearing skinny plaid pants, try pairing them with an oversized crop top for a relaxed yet stylish vibe.
To complete your plaid pants and crop top look, add some accessories such as strappy heels or ankle boots and statement jewelry like chunky earrings or layered necklaces.
With these styling tips in mind, you'll be able to create countless outfits featuring this fashion-forward combo!
Sweatshirt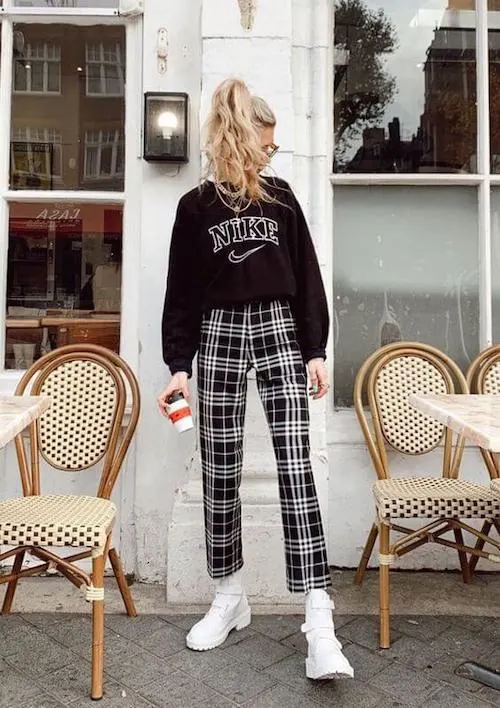 When it comes to styling plaid pants, a sweatshirt may not be the first thing that comes to mind.
However, pairing a sweatshirt with plaid pants can create a cozy and trendy look.
Opt for a neutral or muted-colored sweatshirt to balance out the boldness of the plaid pattern.
A cropped or oversized sweatshirt can also add some dimension to the outfit.
To take this look up a notch, accessorize with statement earrings or layer on some gold necklaces.
Finish off the look with some chunky sneakers or combat boots for an edgy vibe.
For those who prefer a more minimalistic approach, stick with classic black and white plaid pants and pair them with an all-black crewneck sweatshirt.
This monochromatic look is effortless yet chic and can easily transition from day to night by swapping out sneakers for heels.
Overall, don't be afraid to experiment with unexpected combinations like plaid pants and sweatshirts – fashion is all about taking risks and having fun!
Turtleneck Sweater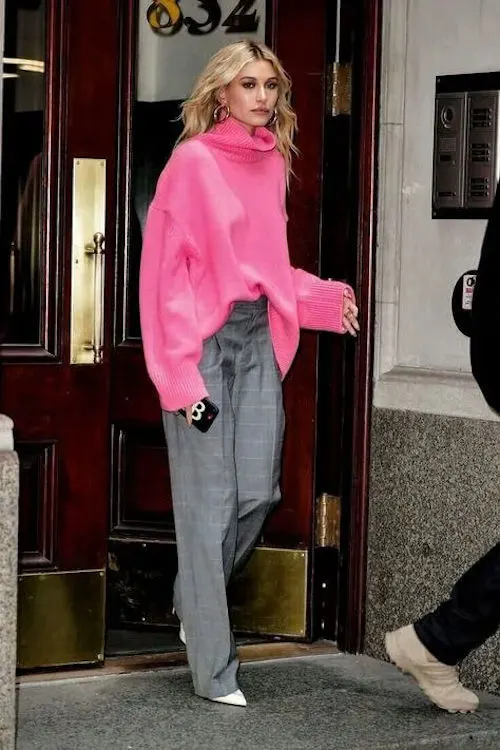 When it comes to styling plaid pants, a turtleneck sweater can be the perfect piece to complete the look.
The combination of these two items creates a chic and sophisticated outfit that is perfect for any occasion.
A fitted turtleneck sweater can create a sleek silhouette that accentuates the waistline and complements the shape of the plaid pants.
For a casual day out, pair your plaid pants with an oversized turtleneck sweater for a comfortable yet stylish look.
This combination works well with sneakers or ankle boots, creating an effortless vibe that remains trendy at all times.
On colder days, layering is essential when wearing this combination; try adding a jacket or coat over your turtleneck sweater for extra warmth and style.
In conclusion, the simplicity of pairing plaid pants with a turtleneck sweater makes it an easy go-to outfit choice for any occasion.
Whether you're dressing up or down, this combination will always make you look effortlessly chic and fashionable while keeping you comfortable in colder weather.
Black Leather Jacket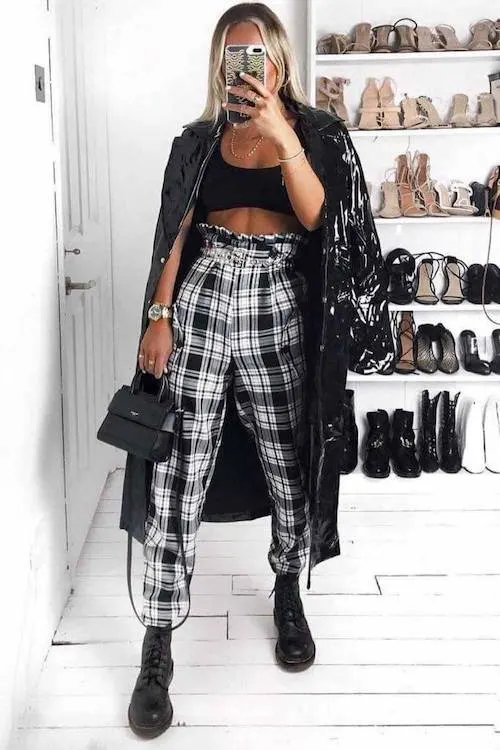 One of the most versatile wardrobe staples that every woman should own is a classic black leather jacket.
It has been an iconic piece of clothing for decades and continues to be a timeless trend in the fashion world.
The beauty of this jacket is that it can be worn with almost anything, whether you want to dress it up or down.
When it comes to pairing your black leather jacket with plaid pants, there are several ways to go about it.
For a casual daytime look, you could wear your jacket with a simple white t-shirt and plaid pants.
This combination creates an effortless yet chic outfit perfect for running errands or meeting friends for coffee.
On the other hand, if you want to dress up your plaid pants and black leather jacket combo for a night out on the town, pair them with a blouse or camisole top and some statement heels.
Adding some bold jewelry will elevate your look even further while still keeping it sleek and sophisticated.
Black Blazer or Gray Blazer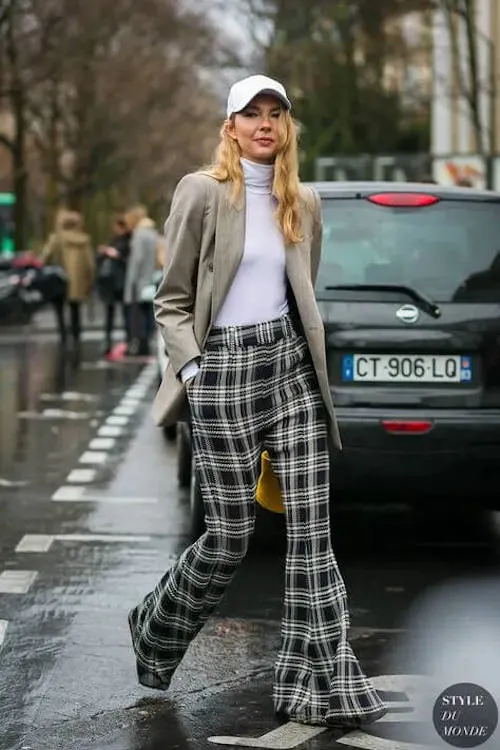 A black blazer is a versatile piece that can be paired with almost any outfit.
When wearing plaid pants, a black blazer can add sophistication and structure to the ensemble.
Whether you opt for a fitted or oversized blazer, this classic staple piece will elevate your plaid pant look.
To create a chic and polished outfit, pair your plaid pants with a simple white blouse and black heels.
Donning the black blazer on top will instantly make you look put together and ready for any occasion.
Choose a sleek clutch or crossbody bag to complete the outfit.
For those who want to experiment with layering, try wearing your black blazer over a graphic tee or sweater paired with chunky sneakers.
This style adds an edgy element while still maintaining the classic appeal of the blazer.
With its versatility in styling options, every woman should have at least one black or gray blazer in her wardrobe arsenal.
Denim Jacket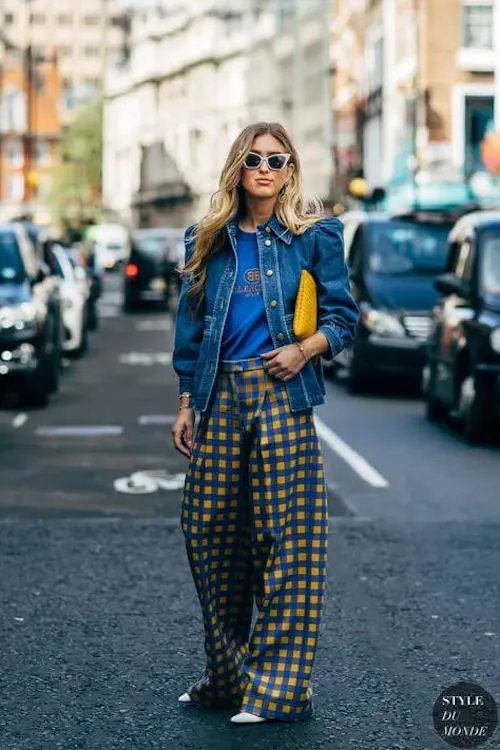 Pairing plaid pants with a denim jacket is a timeless way to elevate your daily look.
A denim jacket adds a touch of casualness to the structured plaid pants, creating a perfect balance between edgy and chic.
You can opt for a classic blue denim jacket or experiment with different colors like black, white, or even pastel shades.
When it comes to shoes, you have endless options when wearing plaid pants and a denim jacket.
For an effortless look, pair them with white sneakers or chunky platform boots for some extra height.
If you prefer something more sophisticated, ankle boots in leather or suede will do the trick.
Finally, accessorizing is key when wearing plaid pants and a denim jacket combo.
Add statement earrings or layer delicate necklaces to complete the outfit.
A crossbody bag or tote will also complement your ensemble while adding functionality to your overall look.
How To Style Plaid Pants For Summer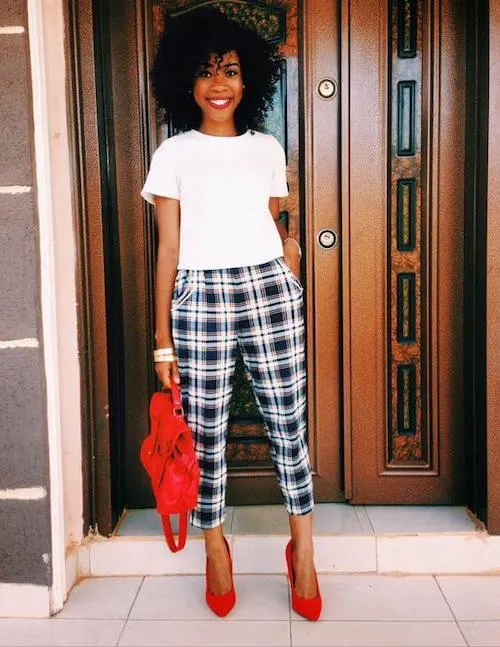 Plaid pants are a versatile and trendy addition to any summer wardrobe, but styling them can be a bit tricky.
Here are some tips on how to style your plaid pants for the warmer months:
1. Keep it light: Opt for plaid pants in lighter fabrics and colors to keep cool during the hot summer days.
Pair them with a lightweight top such as a basic tee or tank top.
2. Accessorize right: Add some summery accessories like strappy sandals, sunglasses, and hats to complete your look.
A bright-colored tote bag can also add a pop of color to your outfit.
3. Mix-and-match: Plaid is an easy pattern to mix-and-match with other patterns or prints.
Try pairing your plaid pants with a floral blouse or striped shirt for an unexpected combination.
Overall, wearing plaid pants in the summer is all about keeping it light, accessorizing right and mixing-and-matching patterns for a unique and stylish look that will have you standing out from the crowd!
Plaid Dress Pants + Ankle Boots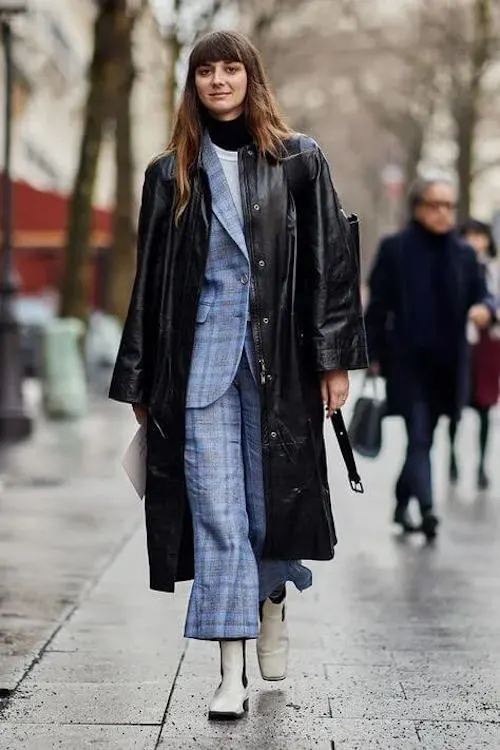 Checkered Pants + White Sneakers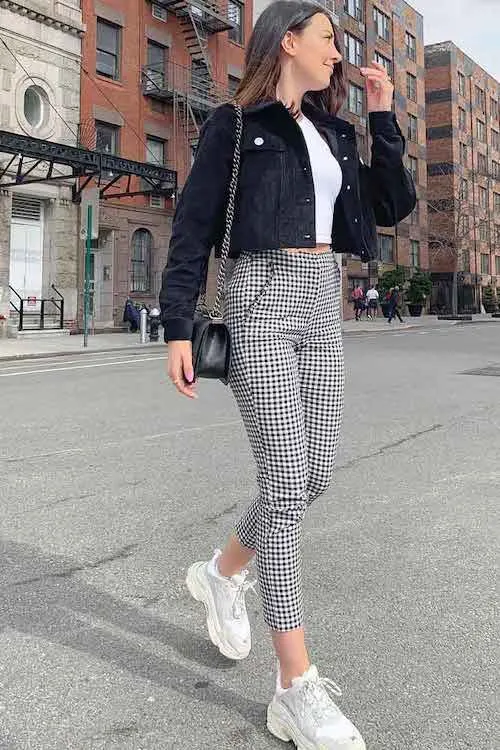 Plaid Skinny Pants + Strappy Sandals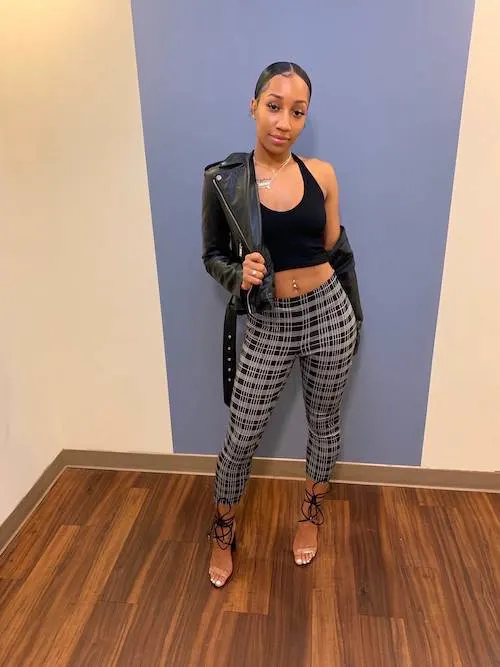 Plaid Trousers + Black Boots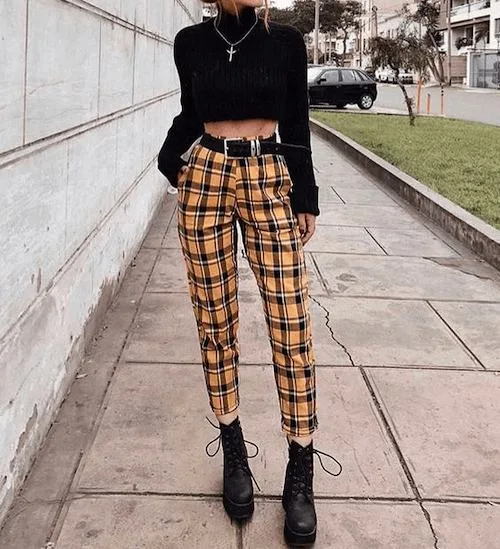 Chic Casual Outfit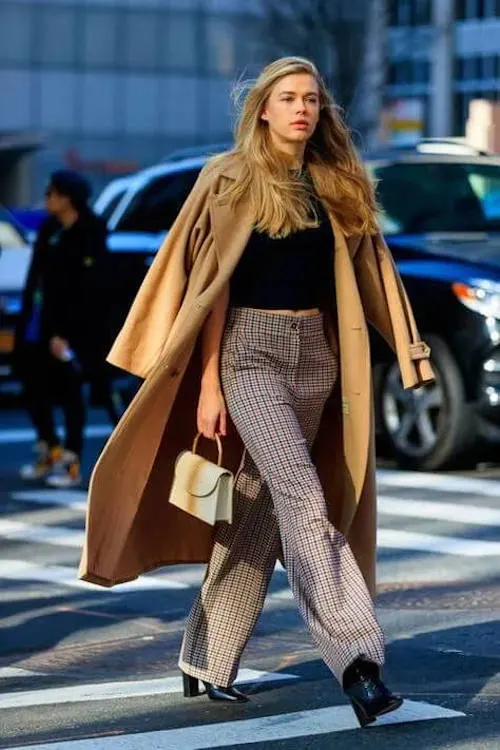 Preppy Casual Look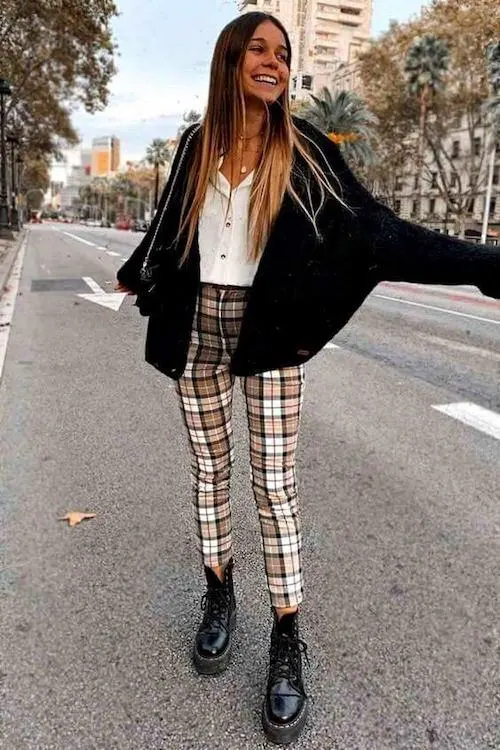 Formal Wear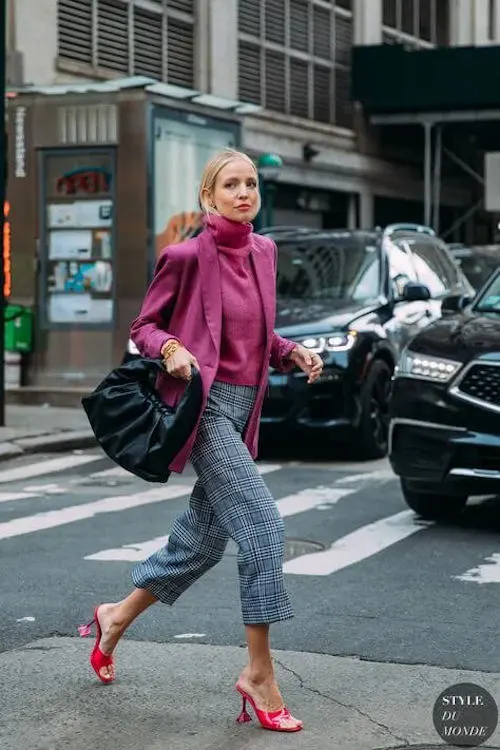 Edgy Look
More Plaid Pants Outfit Inspiration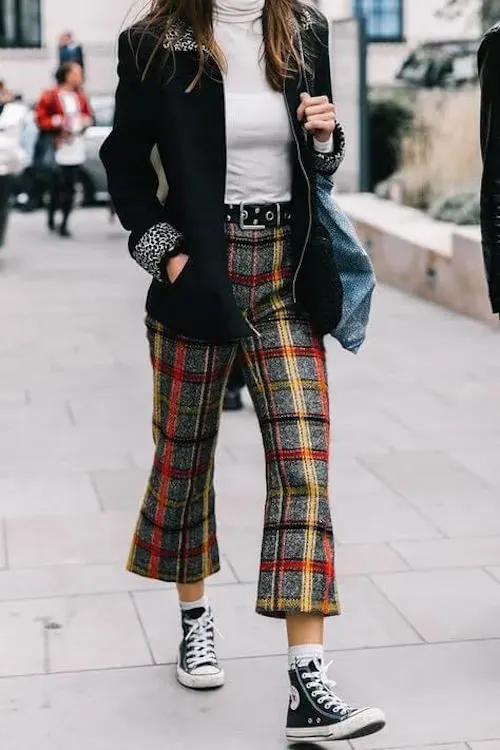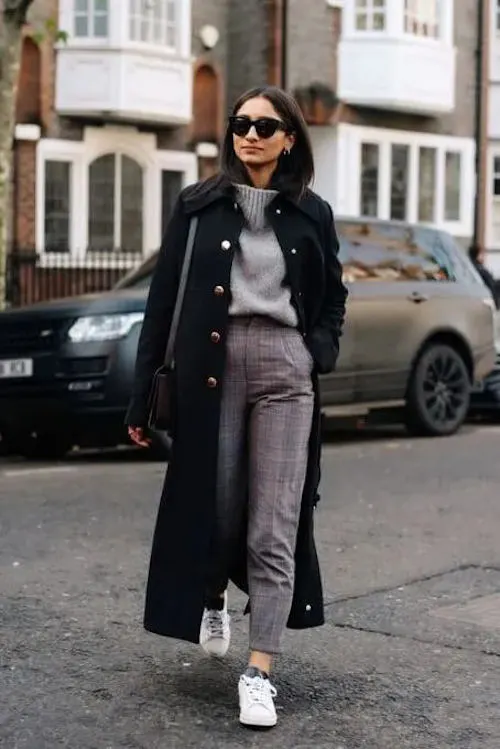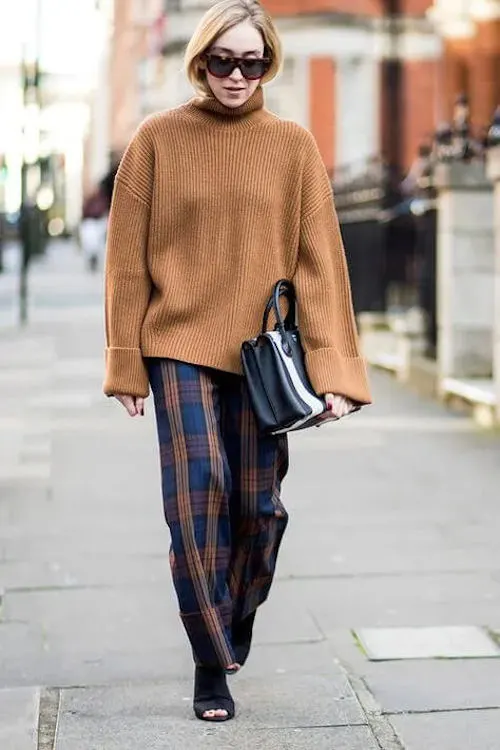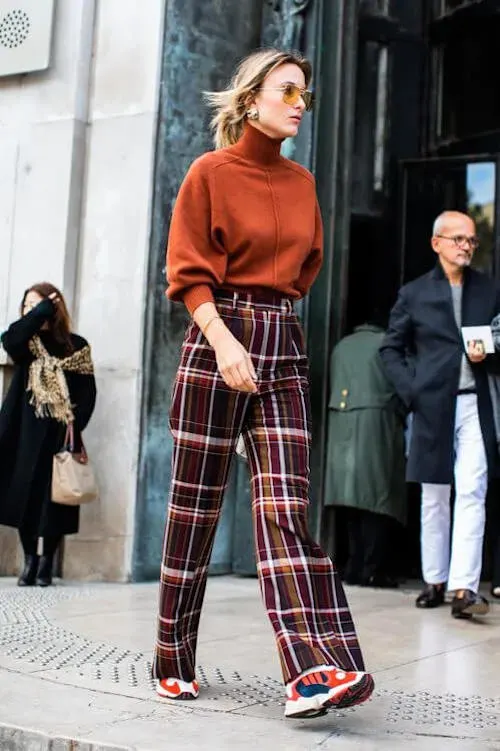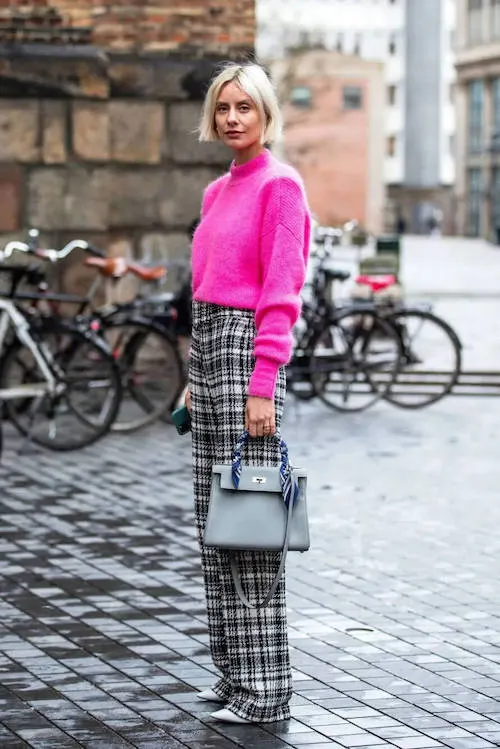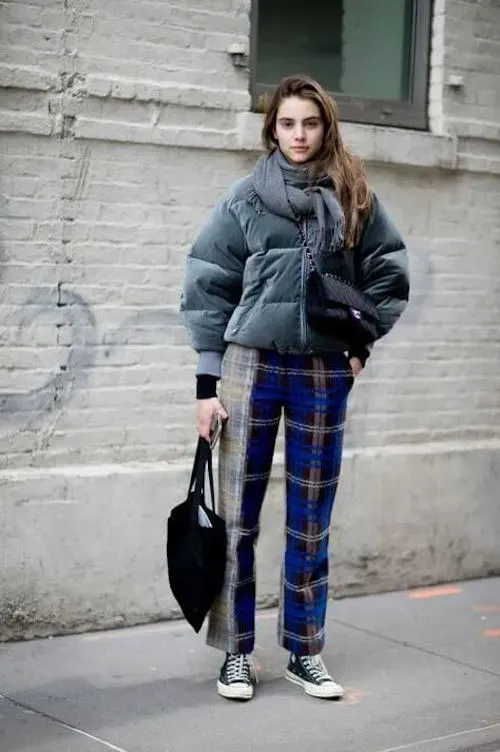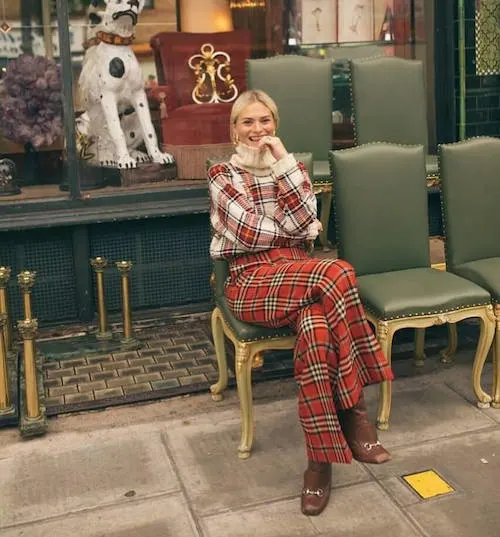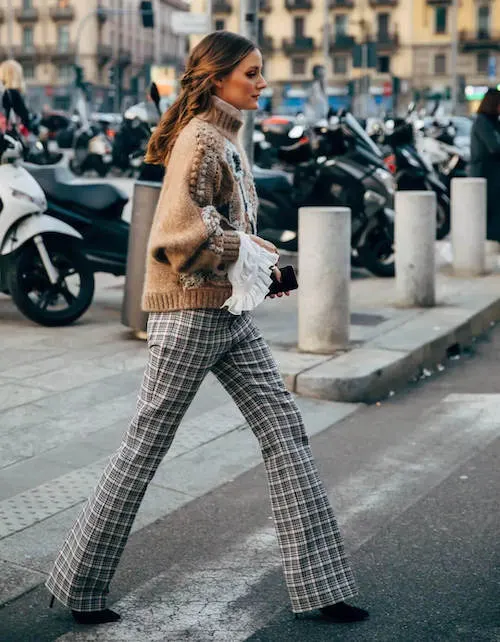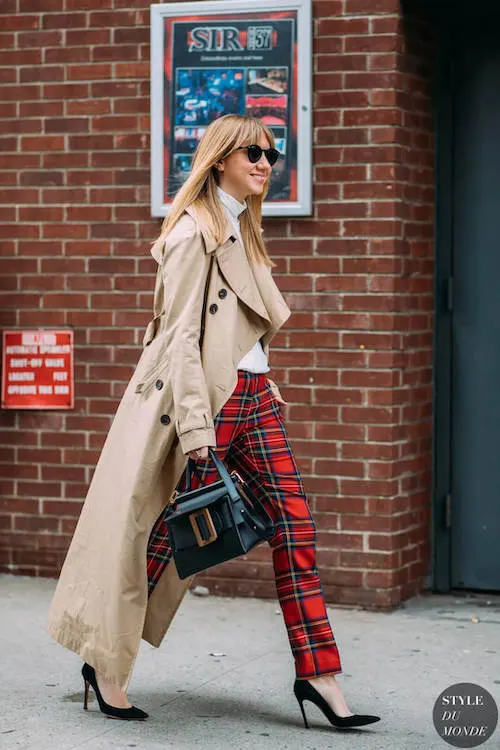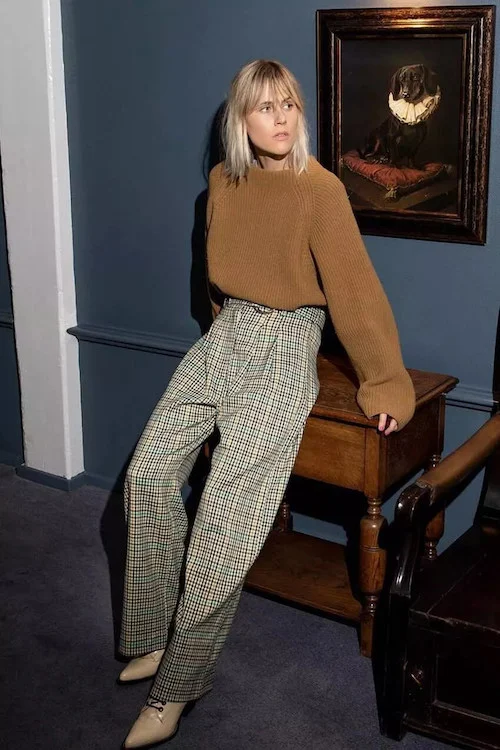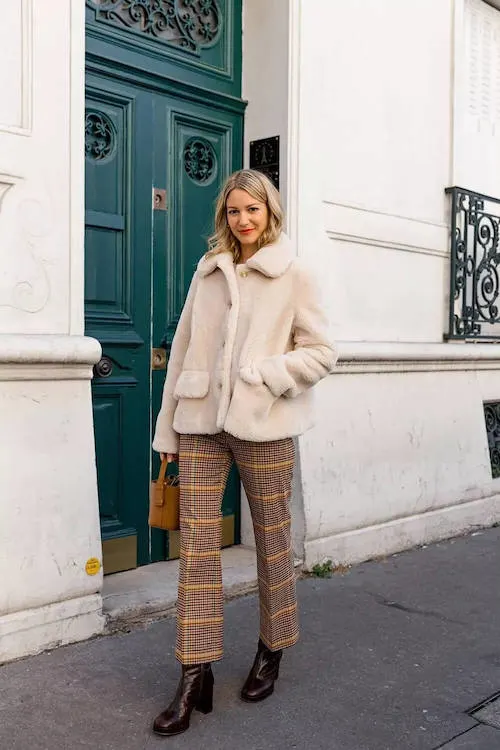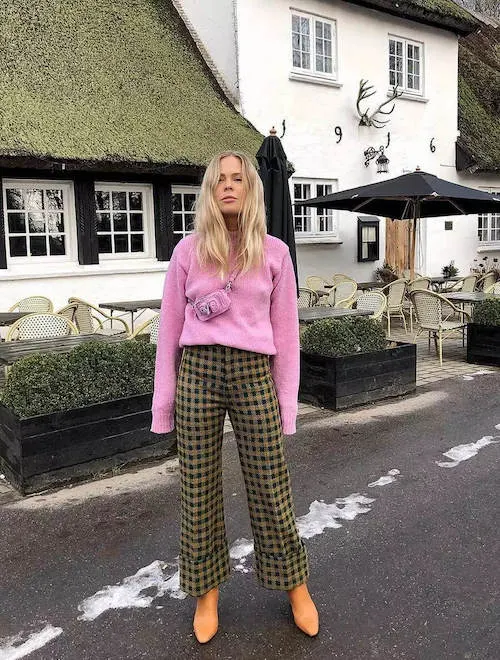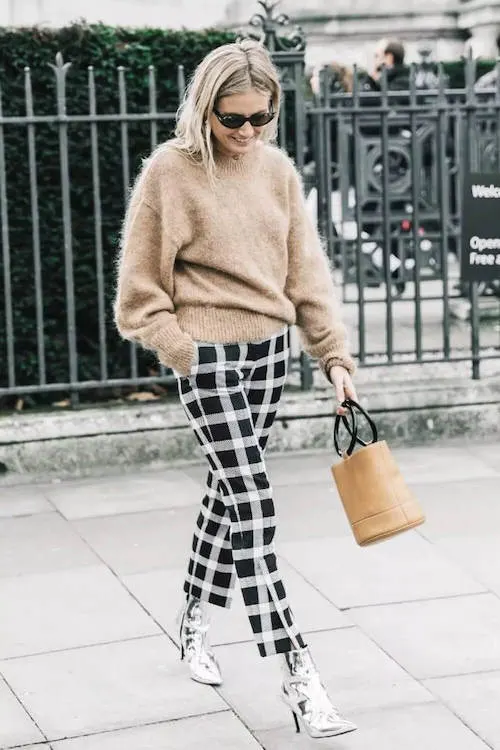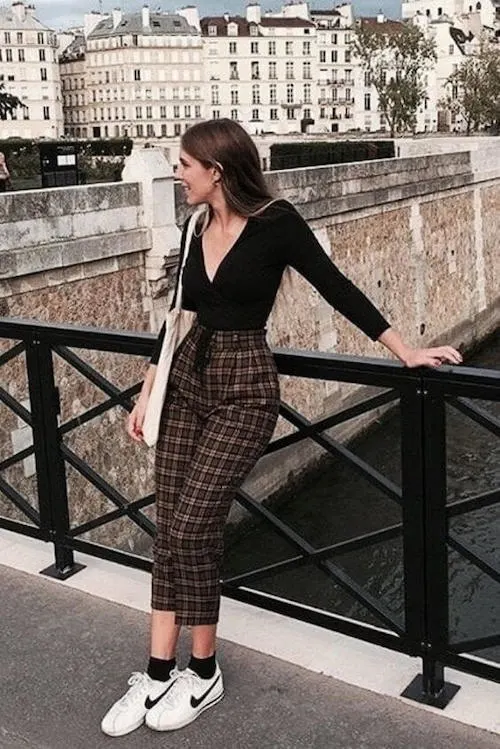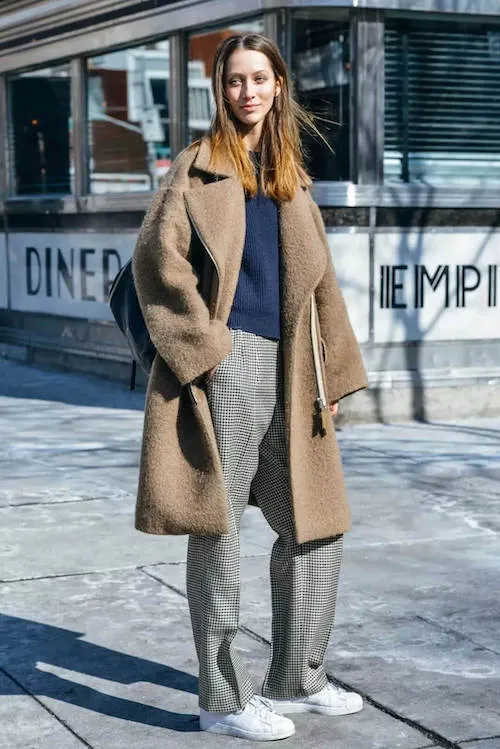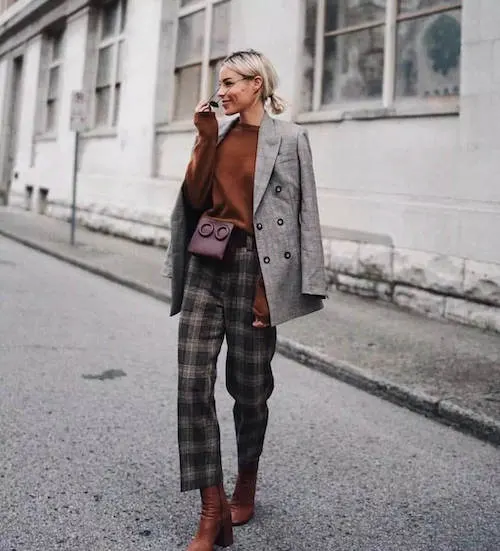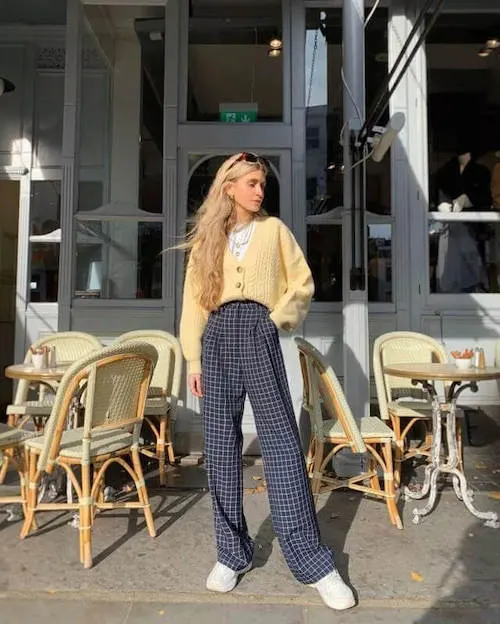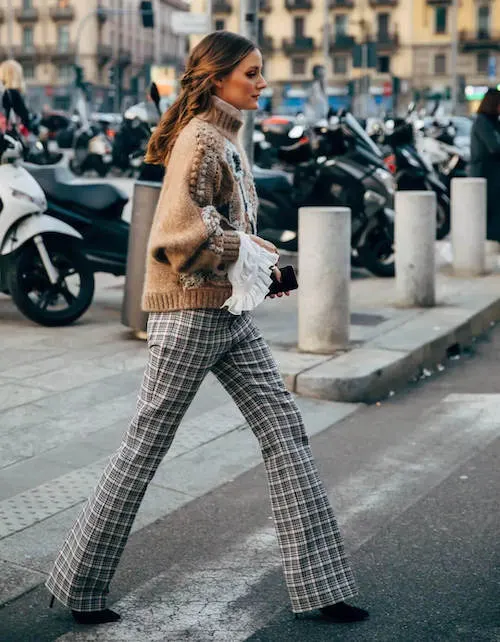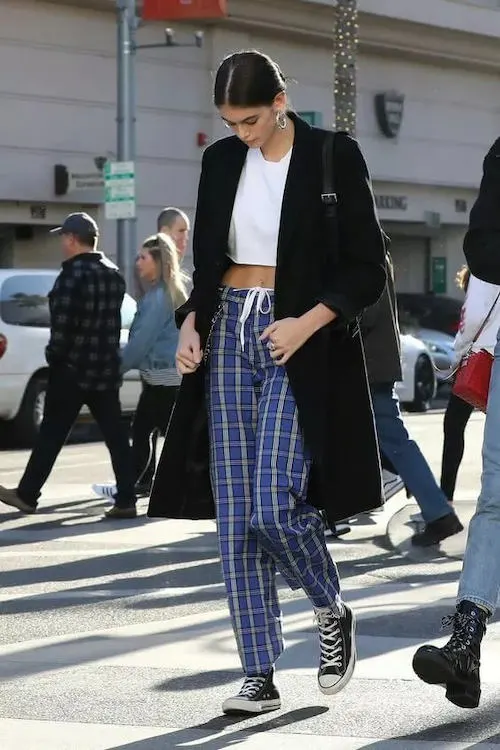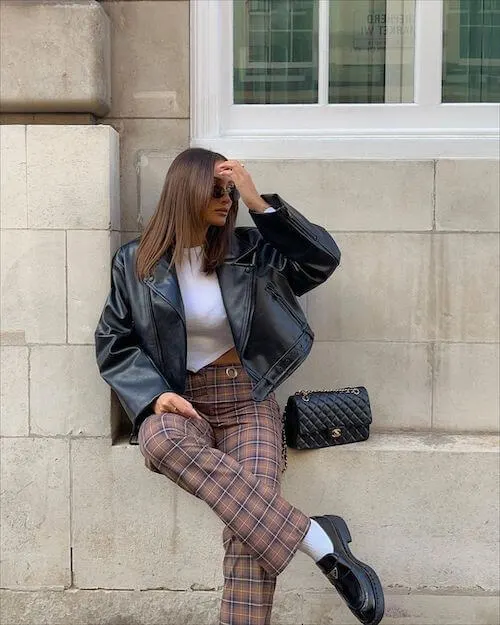 @sarahhashcroft
Cute Plaid Pants Outfit Ideas From Our Favorite Retailors
Conclusion: Trendy Plaid Pants Outfits
In conclusion, plaid pants can be a stylish and fun addition to any wardrobe.
With the right pieces and thoughtful styling, you can create an outfit that is both fashionable and comfortable.
To find the perfect look for you, experiment with different colors, patterns, and textures.
Try mixing plaids with stripes or solids; play around with different accessories to add a unique flair.
Remember that when it comes to wearing plaid pants, there are no rules – just have fun with your style!
This post was all about plaid pants outfits.
Related Posts: