Looking for the best plus size date outfit ideas for your next date? Check this post for 60+ trendy cute ideas to copy for any occasion.
There are surly certain rules for dressing for a date, such as wearing a good pair of shoes to make you comfortable and confident, choosing an effortlessly fashionable piece to show your taste, wearing clothes that are attractive and sexy in an elegant way.
But if you still don't know what to wear for your next date, how to choose the right items according to your body type, and how to show your good assets to be impressive, don't worry, we are providing the best date outfit ideas and style formulas that you can copy easily!
In this post, you can find the best plus size date outfit ideas for any occasion, including casual plus size date outfit ideas, plus size date outfit ideas for a dinner date, curvy figure first date outfit ideas, plus size date outfits for a movie night, fancy plus size date night outfits and so many more.
No matter whether you love the casual style or you a fan of the classy dress code, you can definitely find the ideal outfit for your style.
And all the outfits here are shoppable from our favorite retailers. So scroll down to check these outfits and don't hesitate to shop directly and pin the ideas you like.
This post may contain affiliate links, which means I'll receive a commission if you purchase through my link, at no extra cost to you. Please read the full disclosure here.
This post is all about plus size date outfit ideas.
Best Casual Plus Size Date Outfit Ideas
Be confident to wear something that makes you feel comfortable on your casual date to make your personality shine. You can easily level up your casual date outfit wardrobe with some simple and stylish items that are suitable for almost all the body types, including a one shoulder dress or top, sexy split skirt, oversized top, cute mini skirt.
Those items help maximize your advantages to the extent and show your attractiveness in a perfect way, and add a lot of fun when preparing your date looks.
One Shoulder Oversized Sweater Dress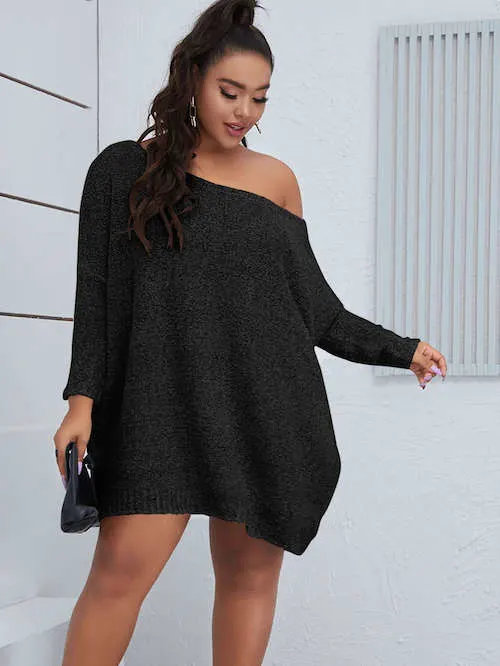 Plaid Button Down + Skinny Jeans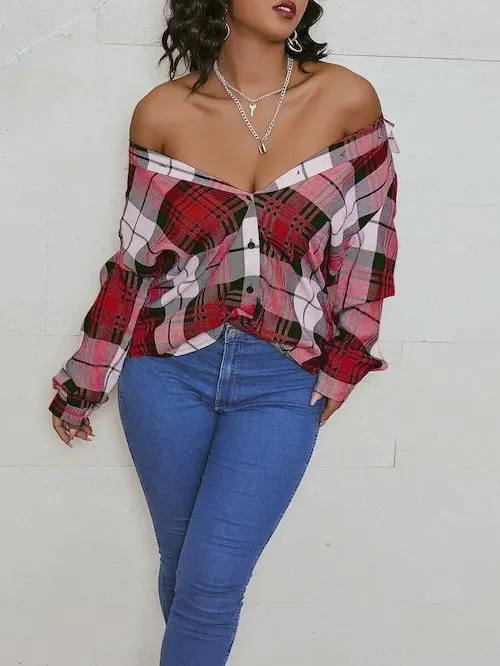 Off Shoulder Wrap Cross Ribbed Knit Sweater + Skinny Jeans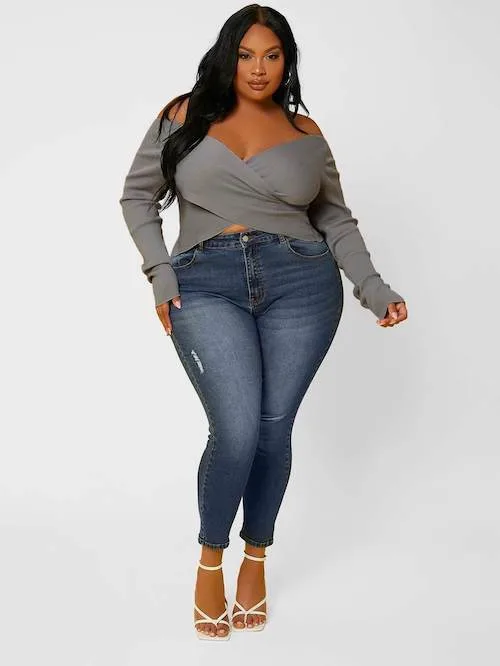 Black Crop Tank Top + Leopard Sequin Side Split Skirt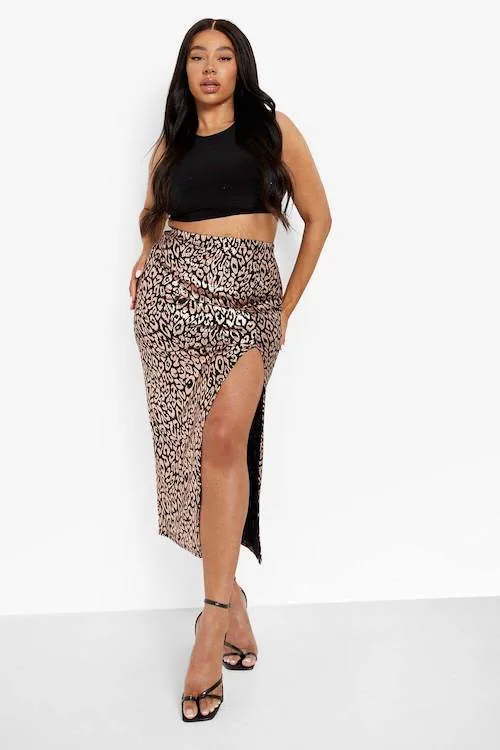 Brown Long Sleeves Knit Top + Brown Mini Skirt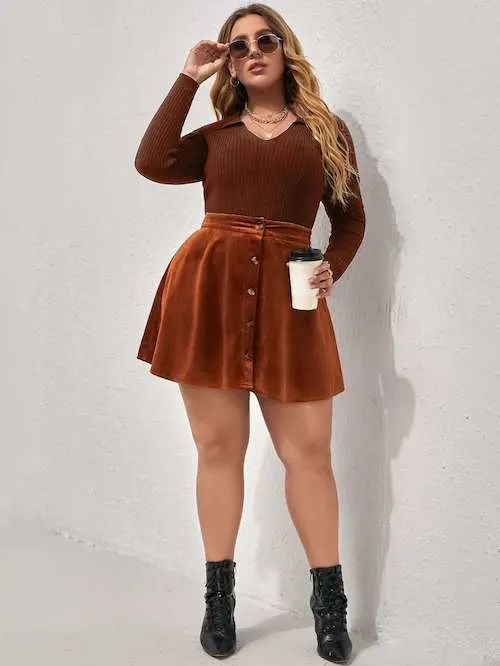 Off Shoulder Oversized Top + Blue Skinny Jeans + Strappy Heels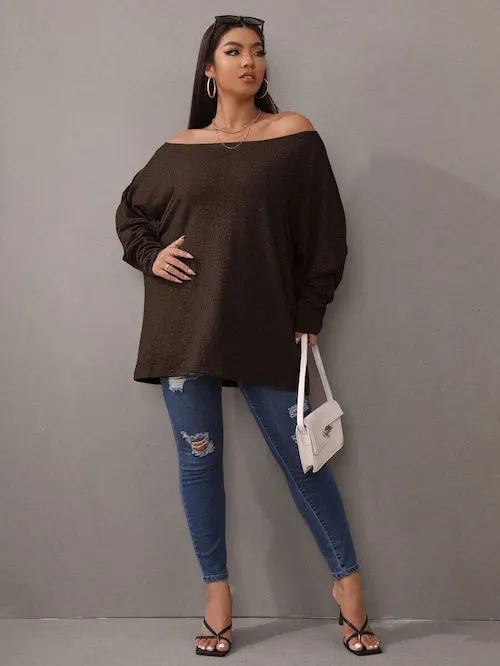 Beige Knit Oversized Top + Denim Shorts + Combat Boots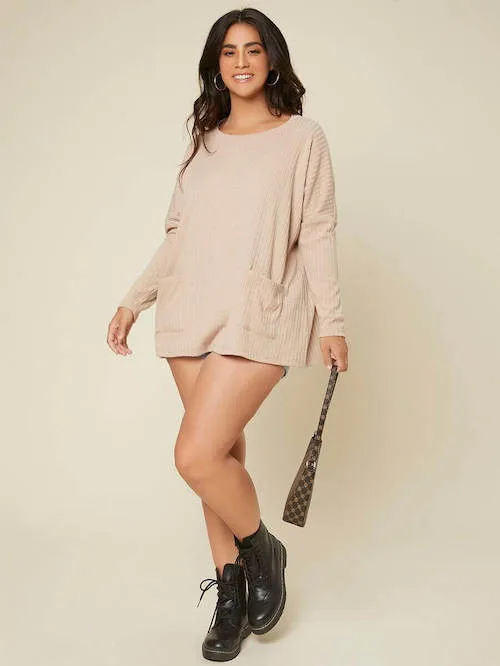 Best Dinner Plus Size Date Outfit Ideas
A little black dress is one of the most perfect date outfits. But if you are tired of a simple black dress, try a different color. Red or burgundy is a classic look for a romantic dinner date night. Or a wrap midi dress with elegant subtle patterns is unique and chic with the right level of artist style, even suitable for a fancy dinner on Valentine's Day.
Another perfect outfit combo is to wear a nice cami top with your favorite jeans. This is a great outfit for curvy women, elegant and cute.
Looking for creative ideas other than midi or maxi dresses? You can try a solid jumpsuit or a tank top and wide leg pants set. They all help modify the body making you look neat and tall.
Burgundy Off Shoulder Wrap Dress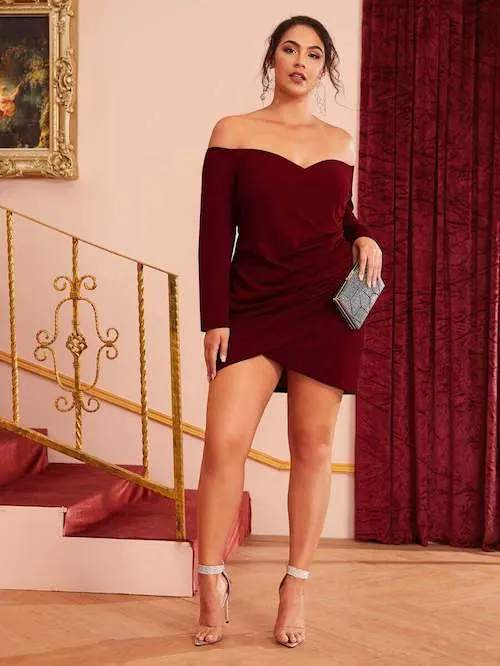 Satin Allover Print Wrap Dress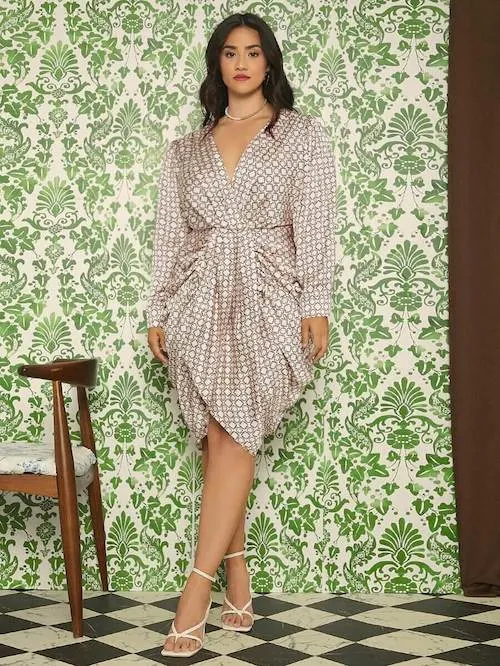 Animal Print Cami Top + Skinny Pants + High Heels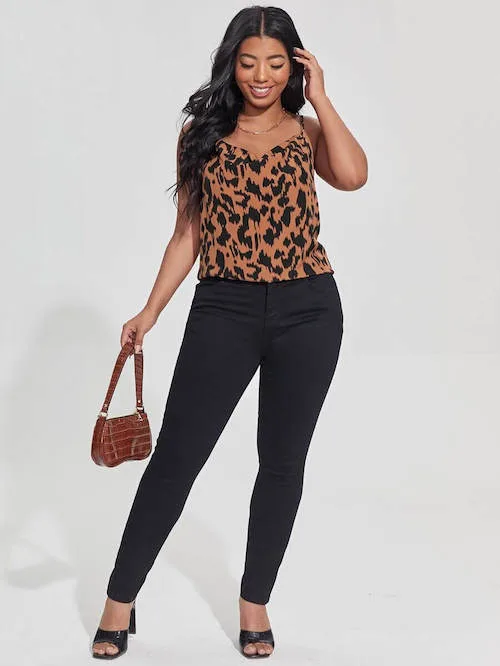 Black Ribbed-Knit Split Thigh Sweater Dress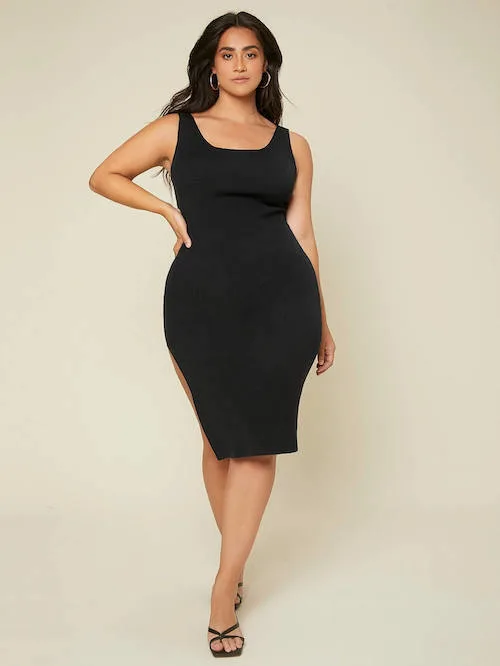 One Shoulder Culottes Jumpsuit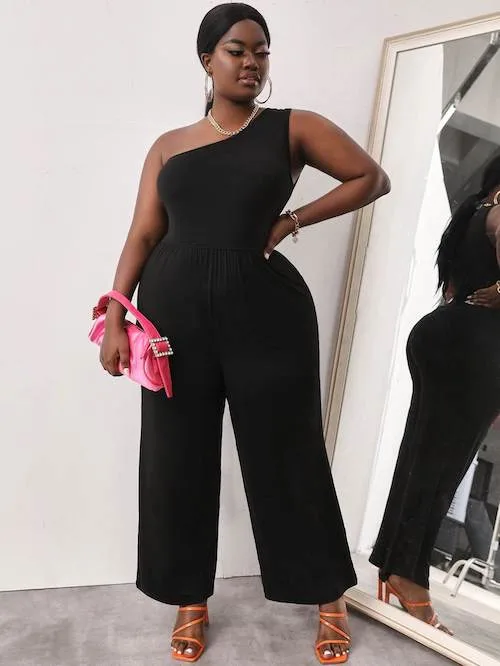 Red Tank Top & Wide Leg Pants Set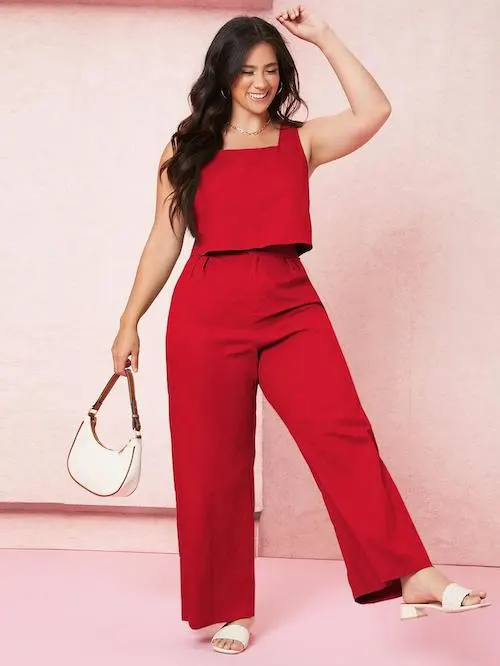 Best Plus Size Date Outfit Ideas For Movie Night
Choose the right style for the movie night according to the movie types. Wear casual and bright colors for a comedy or romance movie, or a fashionable black jacket for exciting stories, or a cozy sweater and a maxi skirt for literary films. Bring a simple small purse to complete the whole look.
Remember to wear your most comfortable pair of heels or boots, because you may want to have a casual walk talking about the movies, and You definitely don't want to endure the feeling of swelling your feet in your shoes after sitting for a long time.
Drop Shoulder Popcorn Knit Sweater + Black Leggings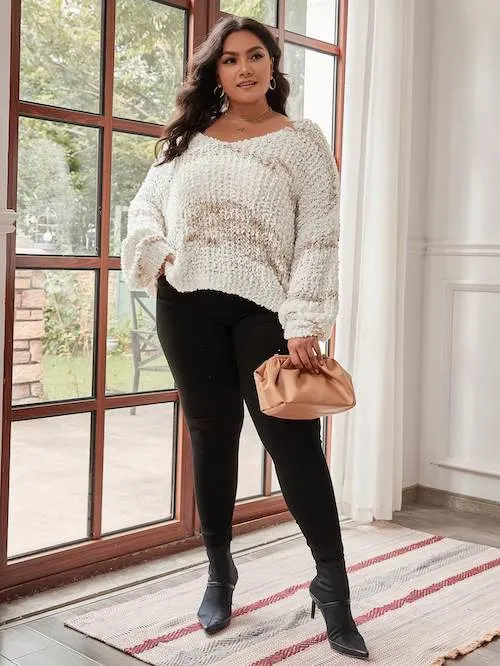 Red Off Shoulder Trumpet Sleeve Blouse + Blue Skinny Jeans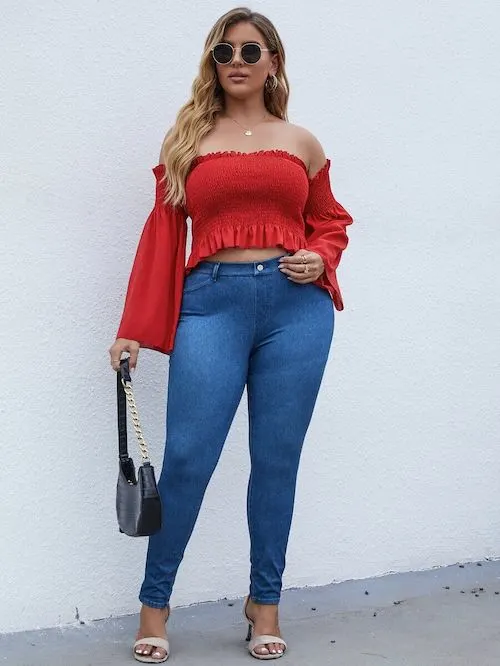 White Crop Top + Leopard Split Thigh Wide Leg Pants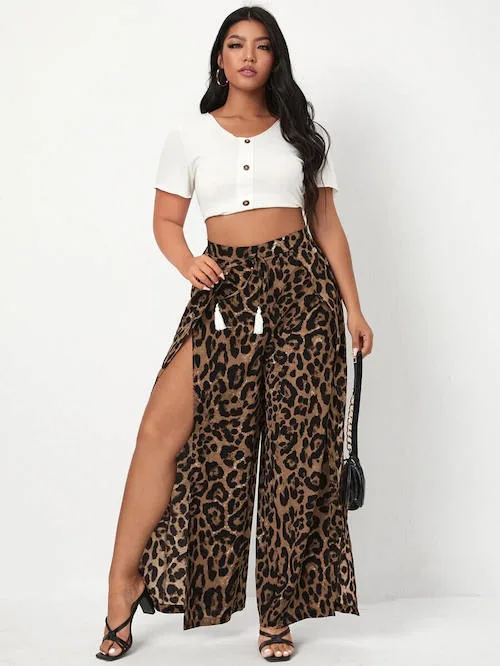 Little Black Dress + Brown Drop Shoulder Coat
Black Leather Jacket + Tube Top + Mini Skirt + Combat Boots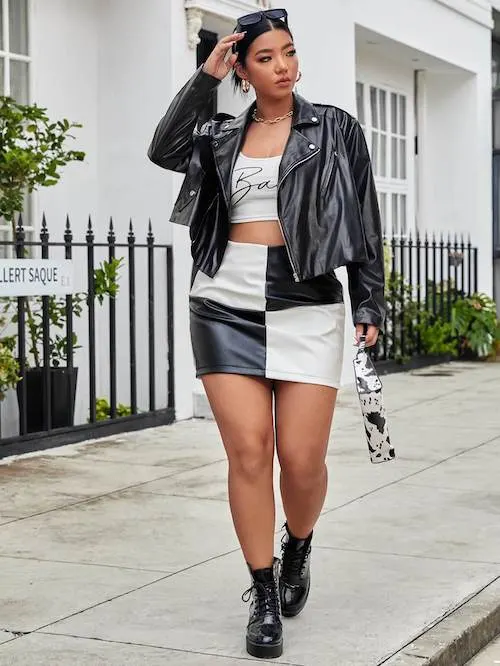 Black Top + Cute Fuzzy Skirt + Black Knee-High Boots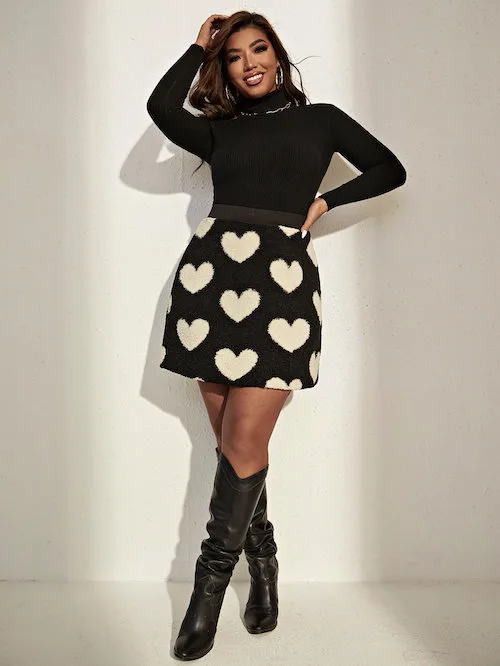 Turtleneck Drop Shoulder Sweater + Jean Skirt + Black Boots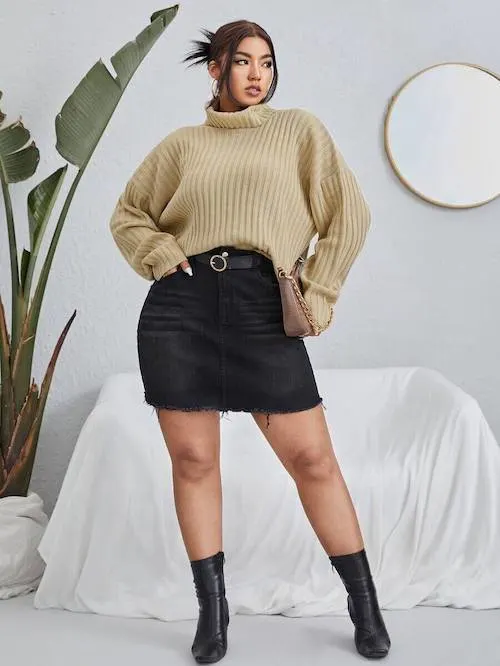 Turtleneck Drop Shoulder Sweater + Long Skirt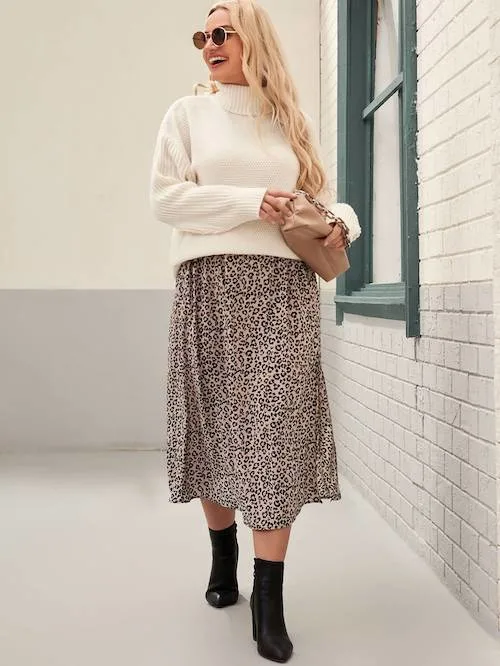 Best Plus Size First Date Look Ideas
Give your date the best first impression with a chic and romantic fashion outfit.
A great pair of skinny jeans are the most versatile piece in our wardrobe to create a perfect first date look. Or you can try a nice pair of faux leather leggings, which are suitable for fall and winter dates.
Our favorite tops for the first date are off shoulder tops or cami tops. They are never out of style and feminine and can be paired well with almost all skinny jeans, leather leggings, black pants, black jeans, and midi skirts. The tops' designs help you to attract the eyes onto your beautiful lines on the top and help to hide the big busts or big thighs.
If you are good at styling, a pair of paid pants are also great for cute date night outfits, pair them with a simple solid top to add a more cozy and romantic vibe to your look.
Cold Shoulder Cable Knit Sweater + Black Leather Pants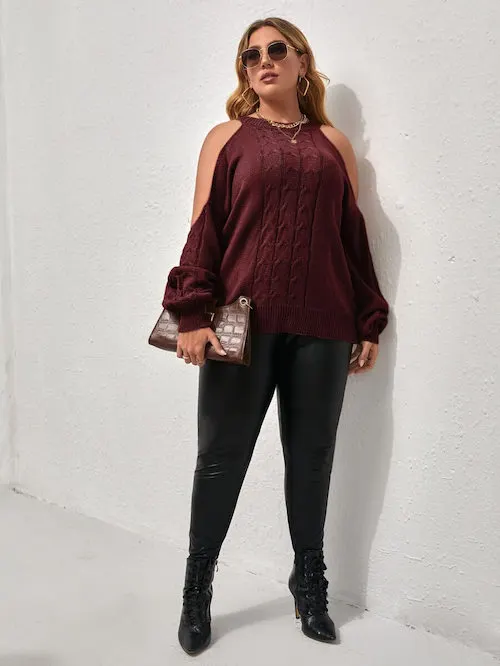 Black Cami Top + Animal Print Skirt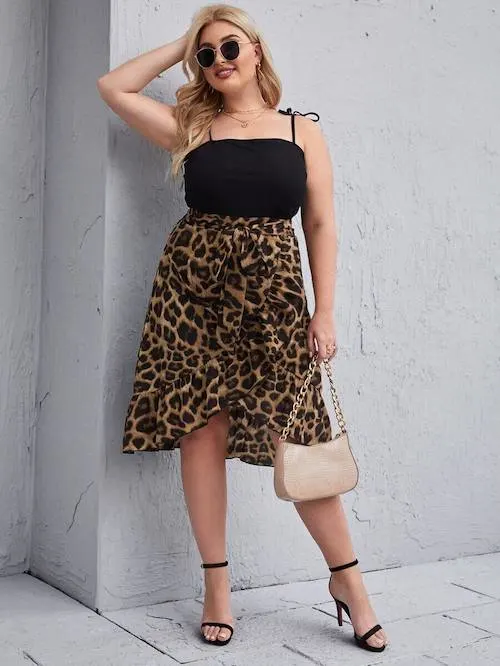 Animal Print Top + Black Skinny Jeans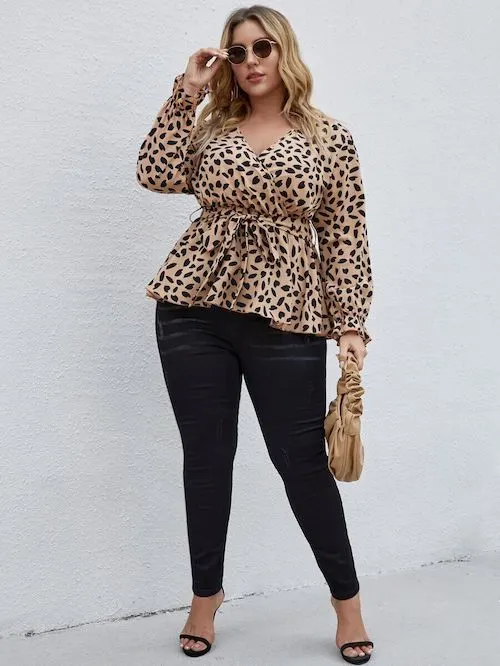 Dark Green Satin Cami Top + Blue Skinny Jeans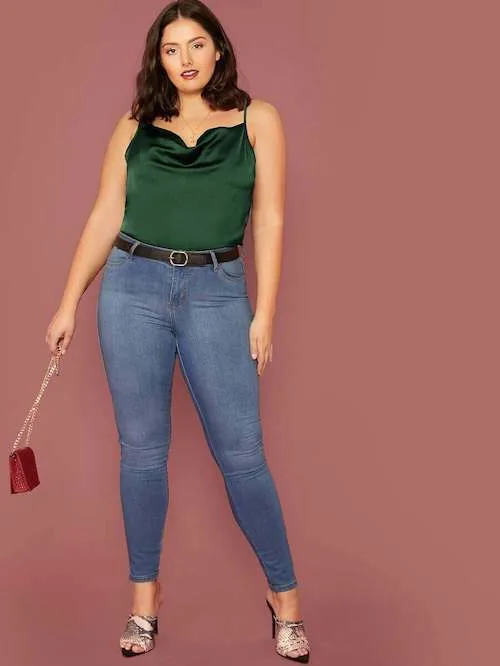 Batwing Sleeve Fuzzy Sweater + Black Leather Leggings + Ankle Boots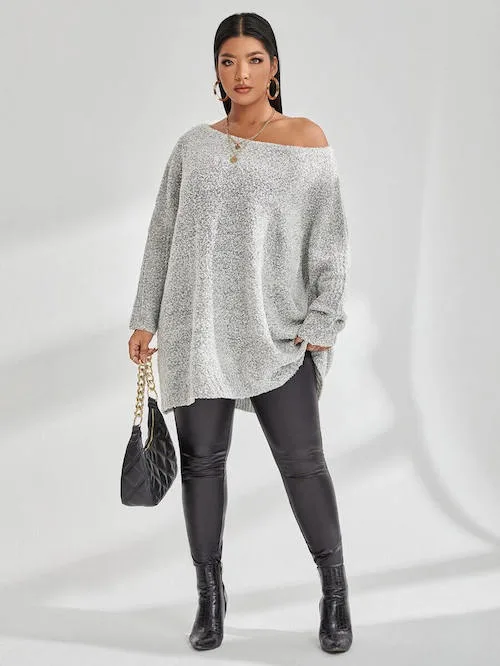 Off Shoulder Batwing Sleeve Tee + Plaid Pants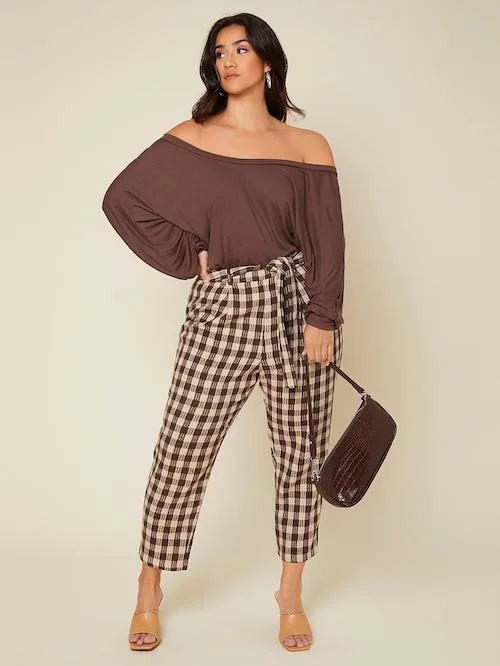 Best Spring Summer Plus Size Date Outfit Ideas
Boldly embrace cute laces and floral prints in spring and summer! We love how refreshed the white color is and a white t-shirt is a good idea in the warm weather, but we also strongly recommend denim blue, romantic pink, and light green.
Prepare a cute graphic tee for your casual spring summer date. You can turn it into a comfortable date outfit with a maxi dress or a nicely-cut pair of jeans.
Going to a summer music festival? Wear stylish red boots or metallic shoes to add a edgy style to your casual look!
Black Crop Cami Top + Black Wide Leg Pants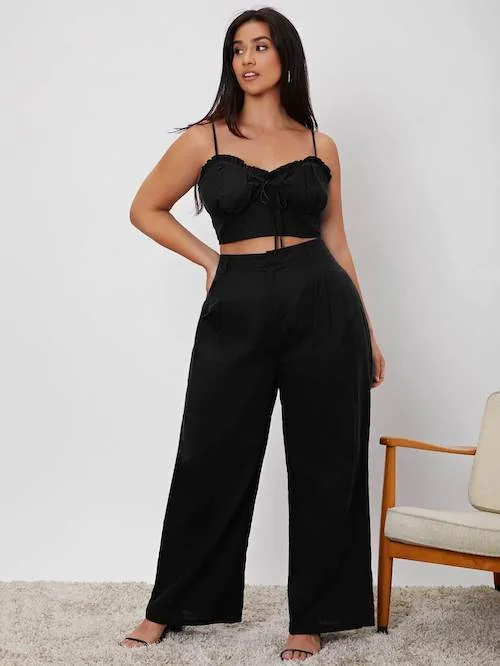 Graphic Tee + Polka Dot Midi Skirt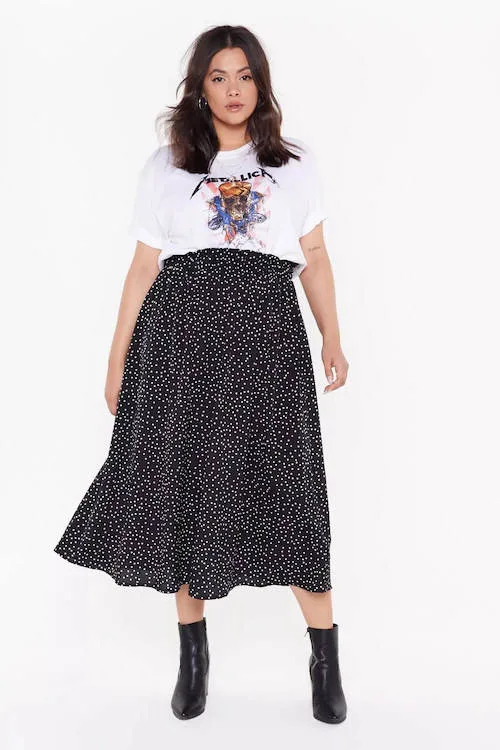 Graphic Tee + Blue Jeans + Red Ankle Boots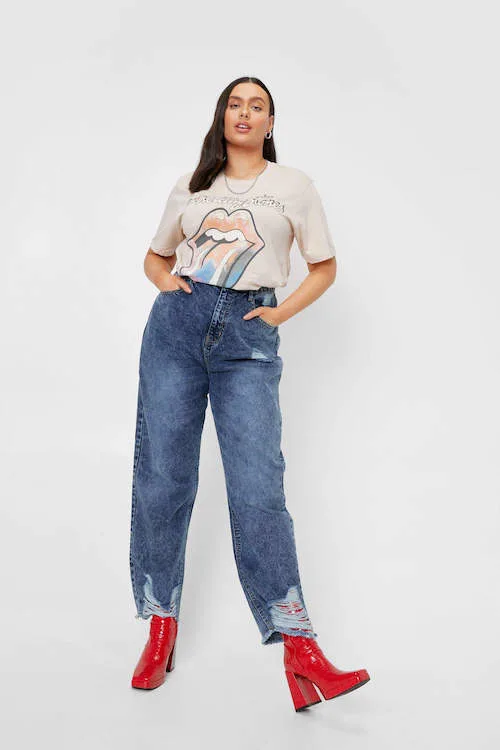 White Crop Top + Floral Long Skirt
Black Shacket + Animal Print Skirt + White Boots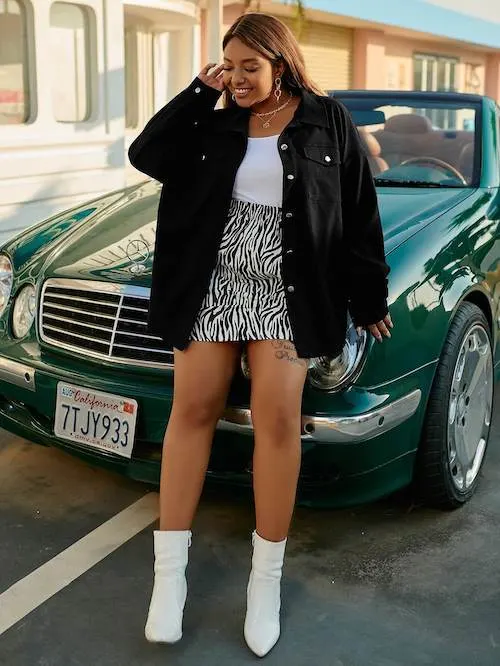 Pink Long Sleeves Top + Flared Jeans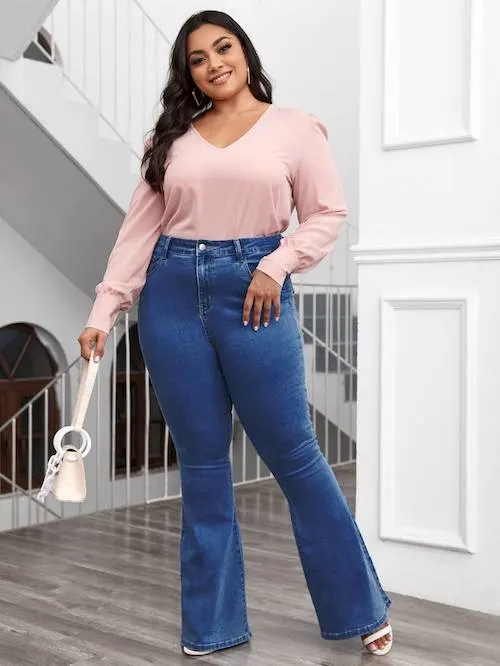 Ditsy Floral Knot Front Romper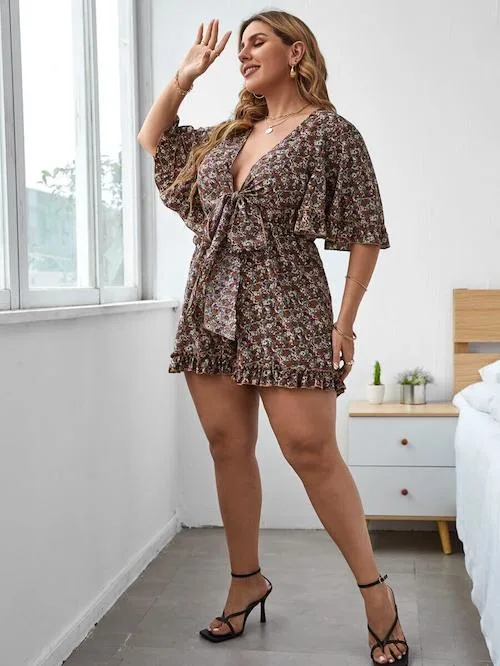 Ripped Drop Shoulder Jean Jacket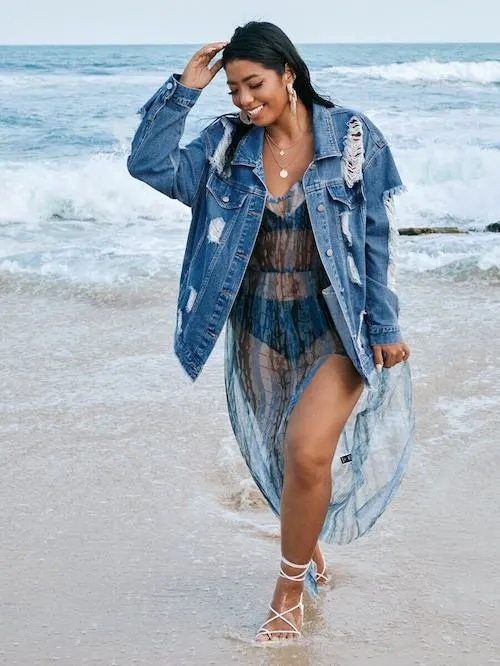 Black Lace Cami Top + Green Wrap Skirt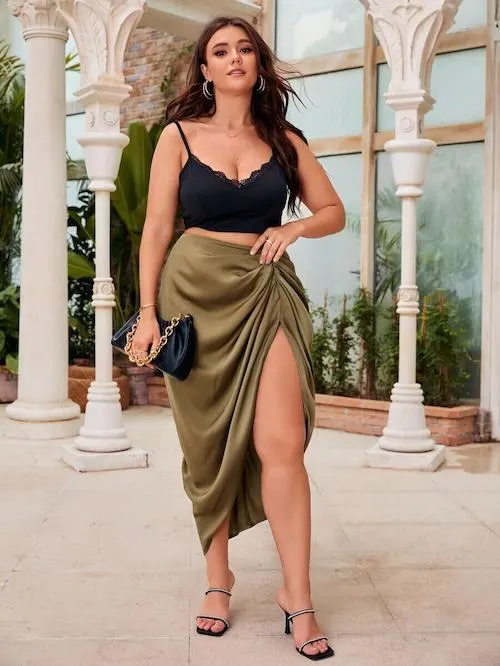 Green Floral Off Shoulder Maxi Dress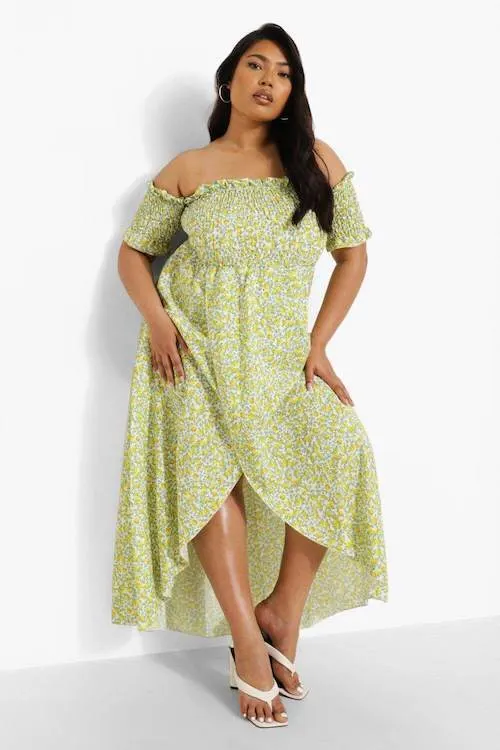 White Satin Belt Crop Shirt + Wide Leg Jeans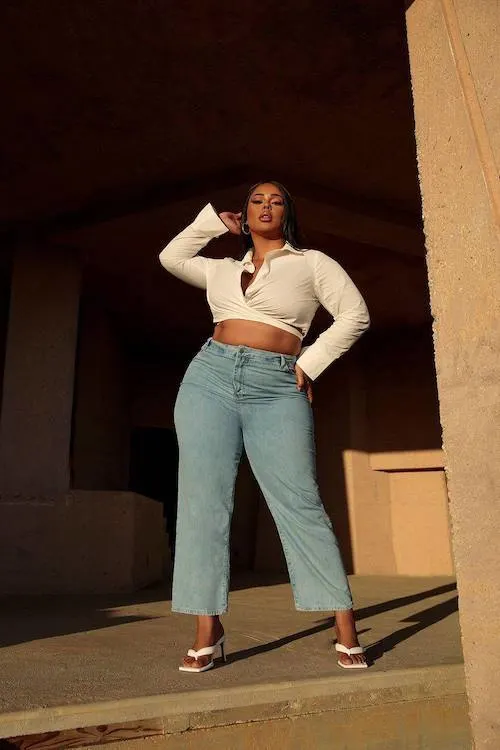 Best Fall Plus Size Date Outfit Ideas
Level up your everyday items to cute fall date outfits with beautiful fall colors. One great way is to wear a brown or khaki long cardigan or shacket, a black leather biker jacket, or a cute bottom with animal print or playful stripes to add the perfect layering style.
The combo of a black leather skirt and a pair of black boots is your best option to keep warm in the cooler months and also show your personal style.
Black Crop Top + Black Shorts + Long Cardigan + Cowboy Boots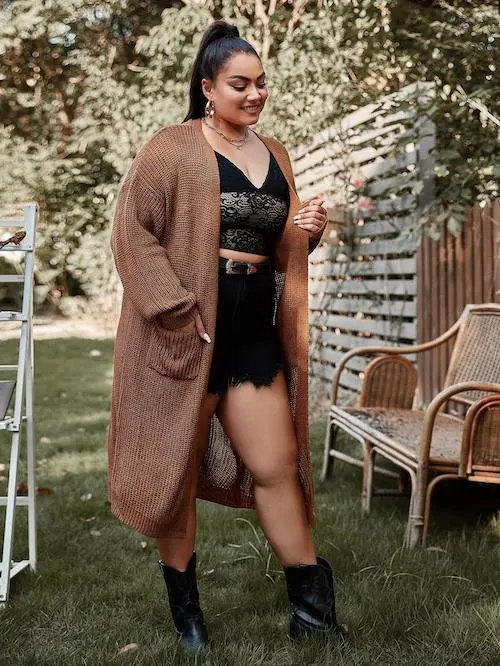 Shacket + White Top + Black Skirt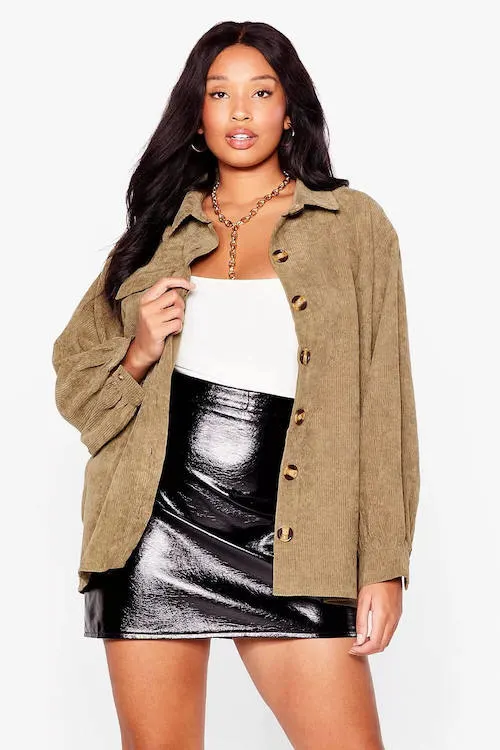 Black Moto Jacket + Slip Dress + Black Boots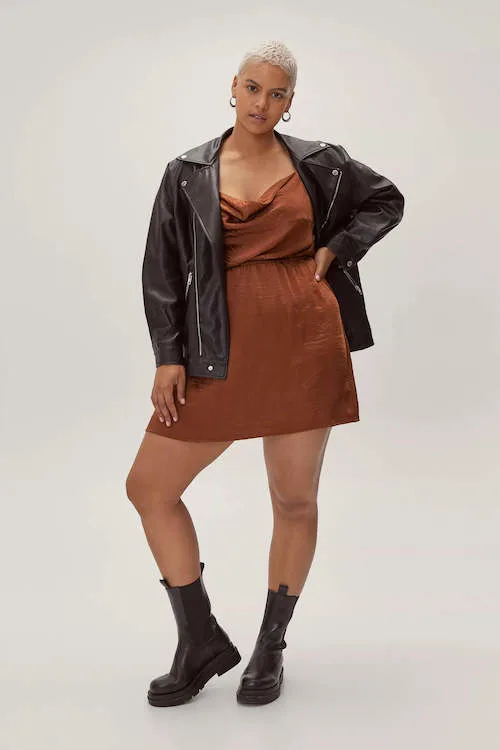 Khaki Coat + Mock Neck Top + Knit Skirt + Tan Boots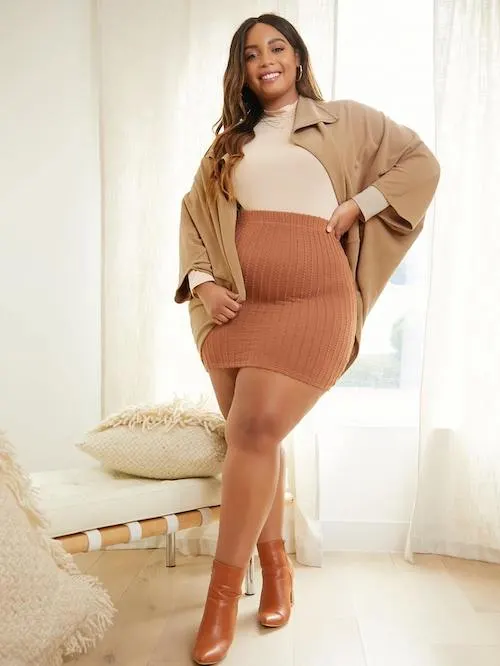 Surplice Neck Belted Dress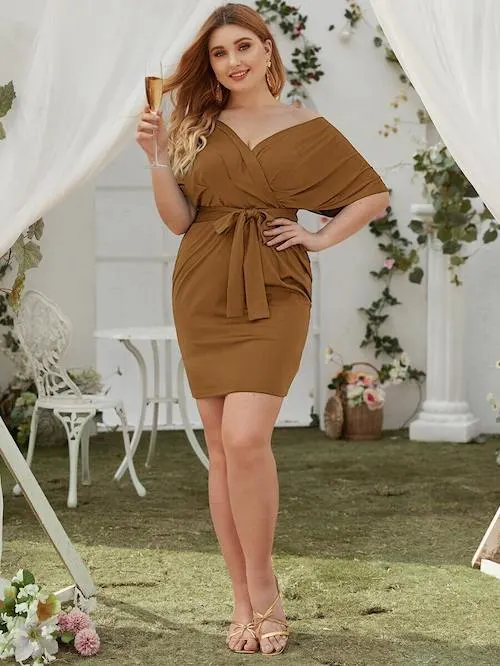 Drop Shoulder Knit Top + Skinny Jeans + Black Boots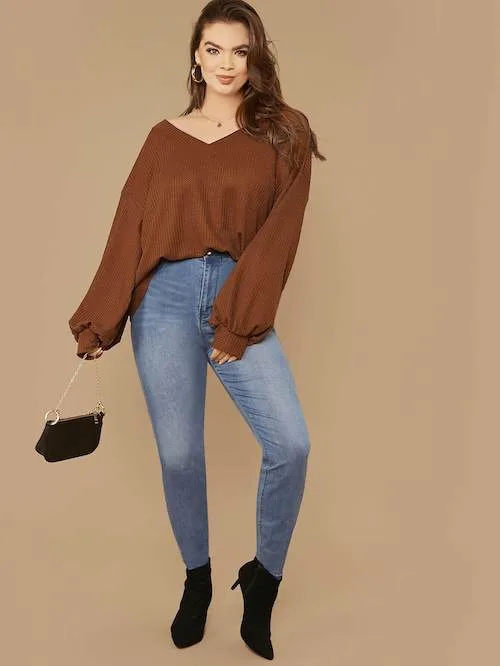 Drop Shoulder Ribbed Knit Sweater + Black Mini Skirt + Knee Boots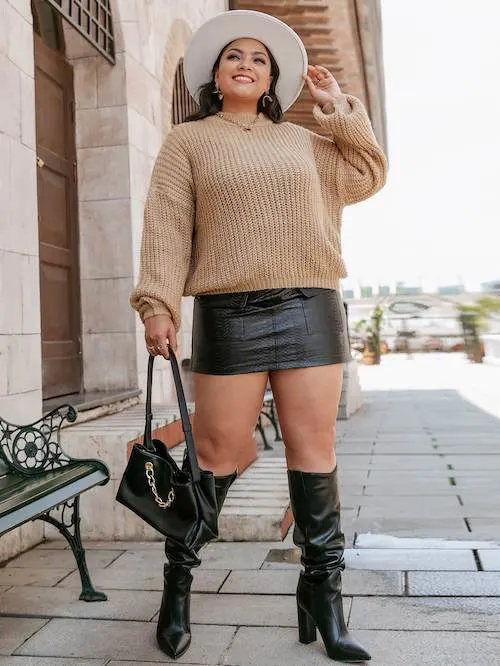 Plaid Pattern Coat + Black Boots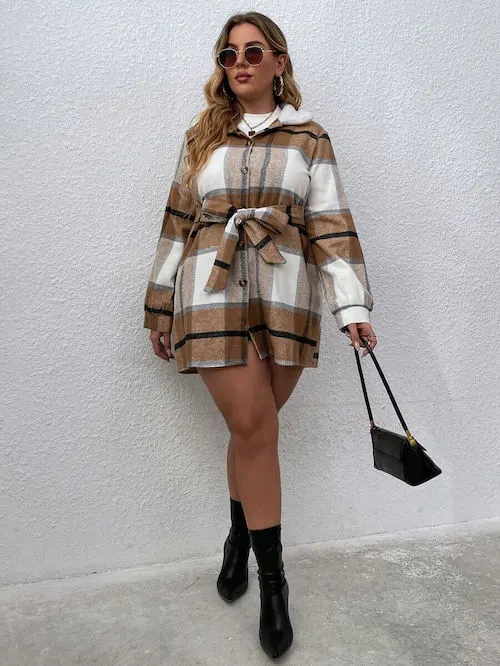 Drop Shoulder Cardigan & Knit Tank Top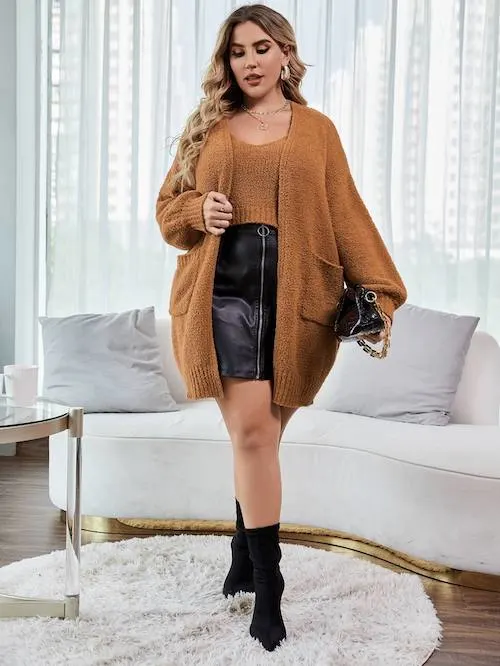 Best Winter Plus Size Date Outfit Ideas
Change your all black winter date looks to brighter white, cozy tan, or stylish animal patterns! Add chic and simple accessories including a gold chain belt, or nice brown boots for your fun date to enjoy a great time.
White Sweater Dress + Chain Belt + Animal Print Knee High Boots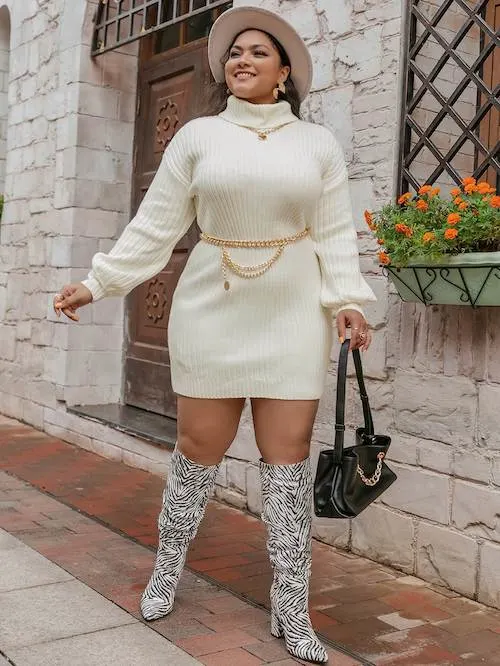 Short Teddy Jacket + Black Skinny Jeans + Simple Tee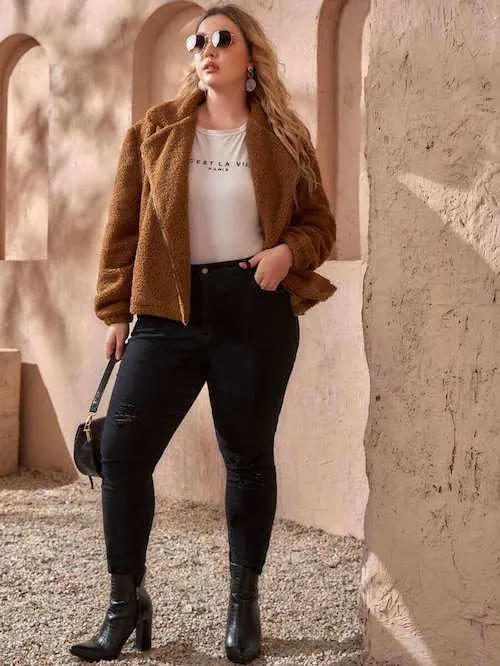 Suede Lapel Neck Brown Jacket + Blue Jeans + Tan Boots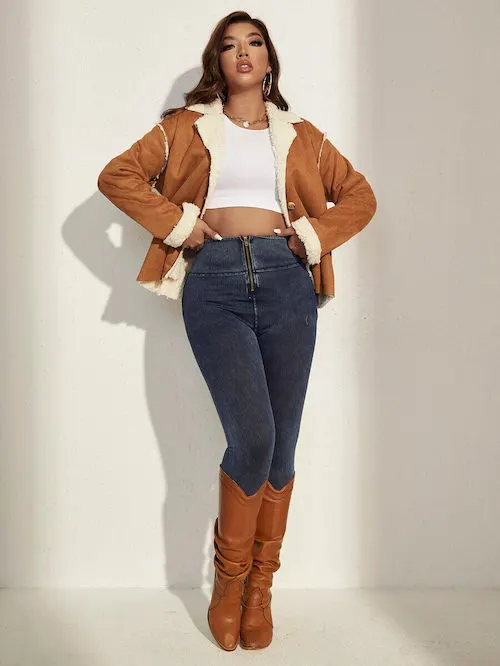 Leather Bodycon Skirt + Long Coat + Snakeskin Knee High Boots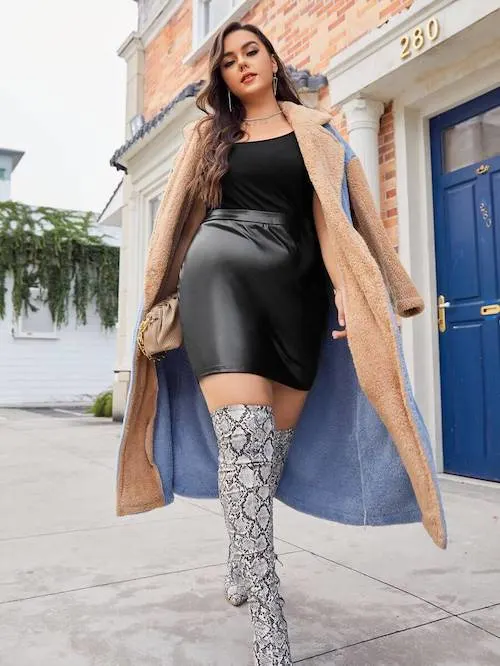 This post was all about plus size date outfit ideas.
About The Author
Tracy is an experienced personal stylist, shopping expert, and fashion & lifestyle blogger. She has been featured on Time Magazine, Bustle, Best Life, Glam, The Zoe Report, Mic, and GOBankingRates, for her insights on fashion, beauty, home decor, and lifestyle. Read More
Related Posts: