Looking for the best Emily In Paris outfits in Season 3? Check this post for the most stylish Season 3 outfits for the popular drama, including iconic outfits for Emily (Lily Collins), Camille, Mindy, and Sylvie.
With the release of Season 3 of Netflix's Emily in Paris, fashion fans everywhere are anxiously awaiting a glimpse of the show's new outfits.
From romantically feminine daywear to sophisticated evening looks, Emily in Paris has set season-to-season trends with its unique mix of French chic and classic American style.
With her iconic wardrobe, viewers have seen Emily waltz through the streets of Paris wearing everything from designer labels to affordable streetwear.
Can't help but to want to recreate the looks? For those that have watched season 3 and are looking for outfit inspiration, look no further.
This article will our favorite Emily In Paris season 3 looks and style tips on how to recreate some of Emily's most iconic looks with ease.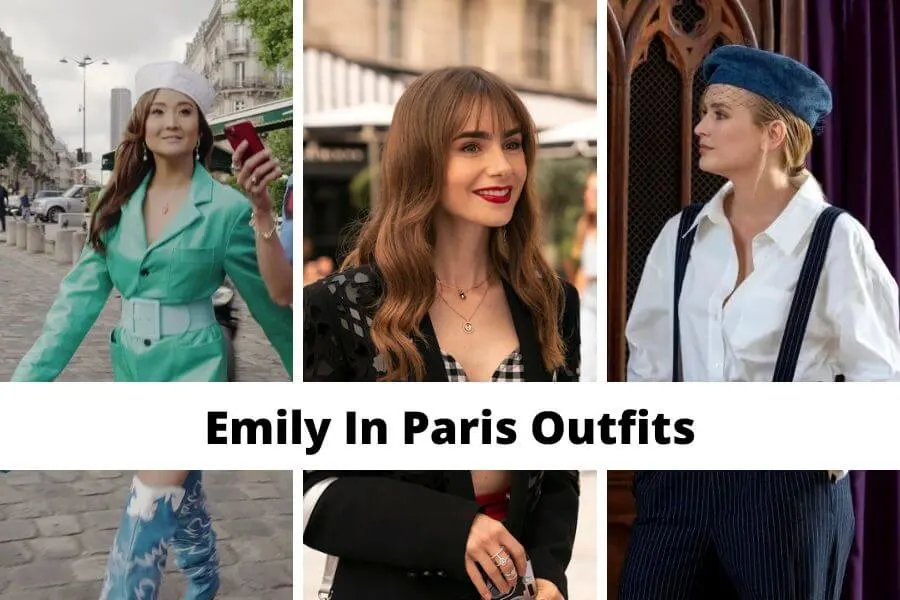 This post may contain affiliate links, which means I'll receive a commission if you purchase through my link, at no extra cost to you. Please read the full disclosure here.
This post is all about Emily In Paris Outfits.
Who does the clothes for Emily in Paris Season 3?
Who is responsible for creating Emily's chic looks for Season 3?
The answer lies with renowned French stylist Marylin Fitoussi.
Marylin Fitoussi has had a long standing relationship with Netflix and has been styling for both films and series on the streaming platform since 2017.
Notable works include American Horror Story: 1984 and When They See Us, where she created costumes that were both historically accurate and aesthetically pleasing.
What aesthetic is Emily in Paris Season 3?
The Netflix original series Emily in Paris has taken the world by storm.
But one thing that stands out about Emily in Paris is its unique aesthetic.
With a combination of classic French style, modern fashion trends, and vintage wardrobe pieces, this show has created a truly distinctive look.
Marylin Fitoussi does an excellent job as a costume designer for the series; she creates looks that bring together both traditional French elements as well as contemporary designs to create something timelessly stylish yet fun and playful at the same time.
It's no wonder why fans can't seem to get enough of this aesthetic!
Where do the clothes come from for Emily in Paris Season 3?
It's no secret that Emily's wardrobe has made quite an impression on audiences around the world.
Her eclectic mix of couture pieces and high-end designer brands creates an enviable look for every occasion.
However, it's not just the big names that provide clothes for Emily in Paris – many lesser-known fashion brands are also part of the show's wardrobe rotation.
Fans can expect to see a variety of pieces from emerging designers alongside iconic labels like Gucci and Chanel.
How To Dress Like Emily Cooper (Lily Collins) In Season 3?
Emily's fashion choices always make a statement–from bold colors to designer accessories.
If you're looking for some fashion inspiration from our favorite chic Parisian, here are a few tips on how to dress like Emily Cooper this season.
Start with classic pieces that will never go out of style: blazers and trousers in neutral colors like black or navy blue.
To emulate Emily's signature look, choose pieces with interesting details—think structured shoulders or interesting patterned fabrics.
Finish the look with dainty jewelry and statement-making accessories like a hat or shoulder bag.
When it comes to color, don't be afraid of bright hues!
Our Favorite Season 3 Outfits For Lily Collins
Black Blazer and Gingham Bra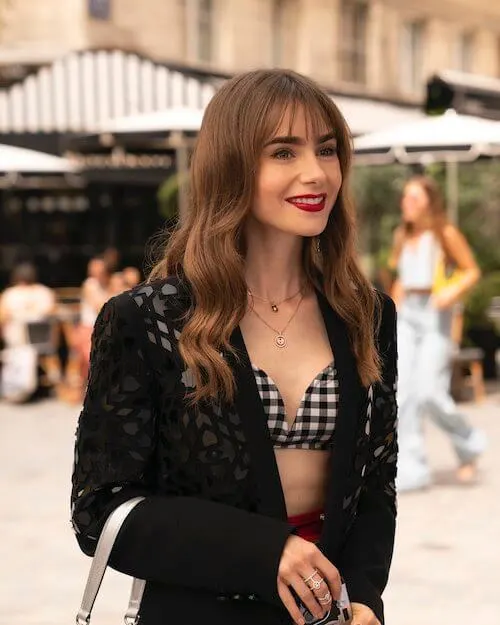 Gingham Swimsuit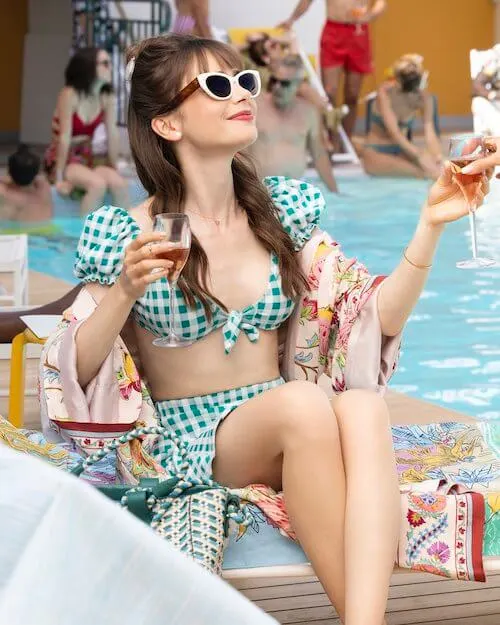 Zebra Print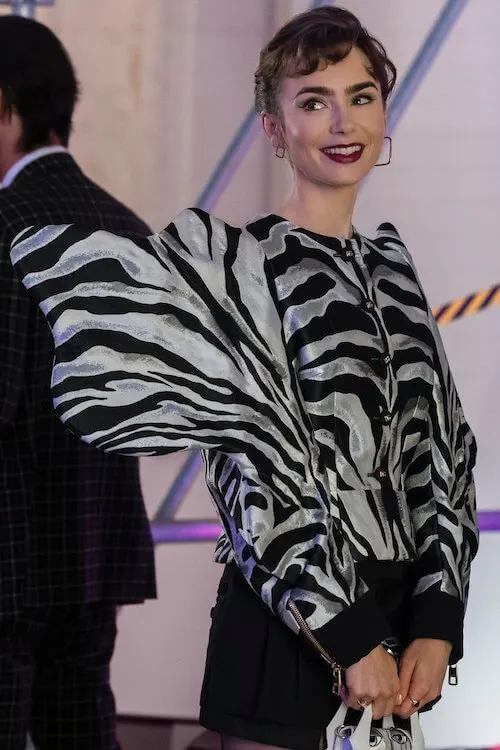 Houndstooth Print Jacket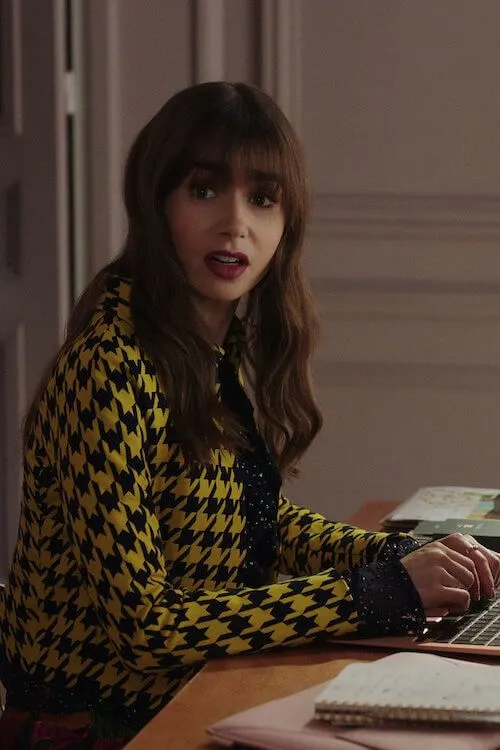 High Waisted Wide-Leg Trousers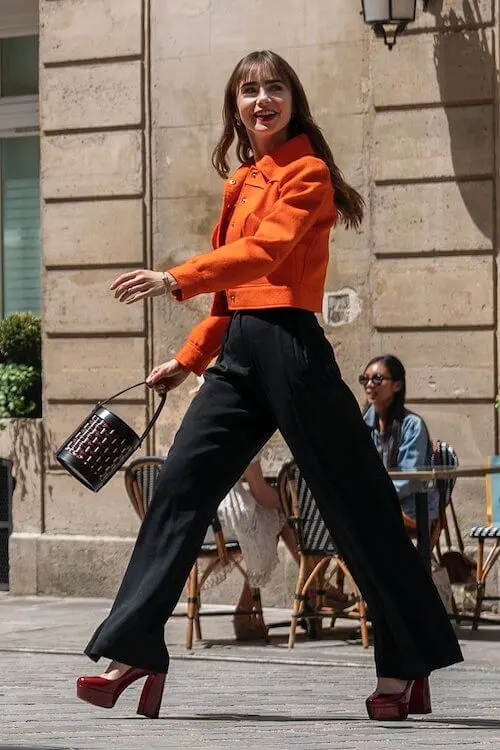 Cute Mini Dress + Statement Knee-High Boots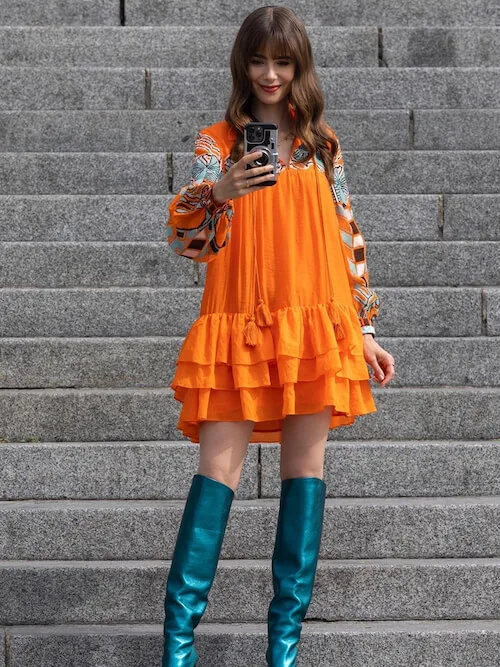 Platform Heels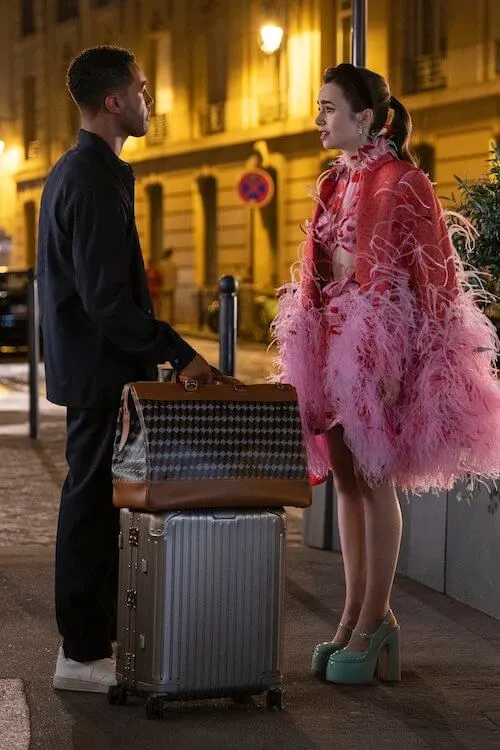 More Lily Collins Fashion Moments From Season 3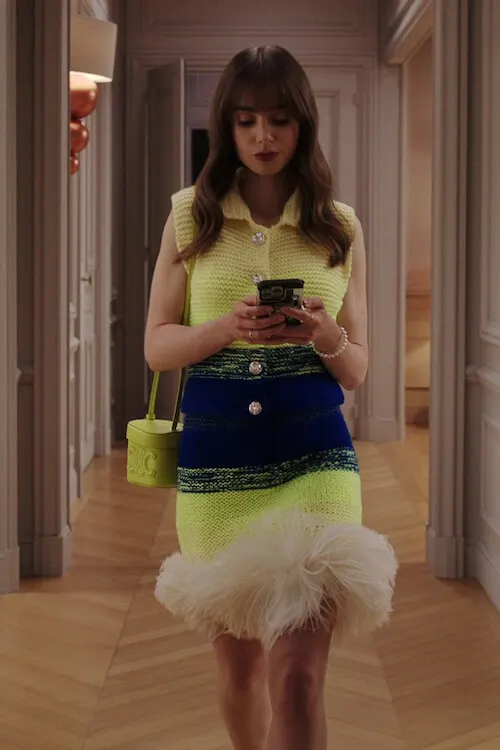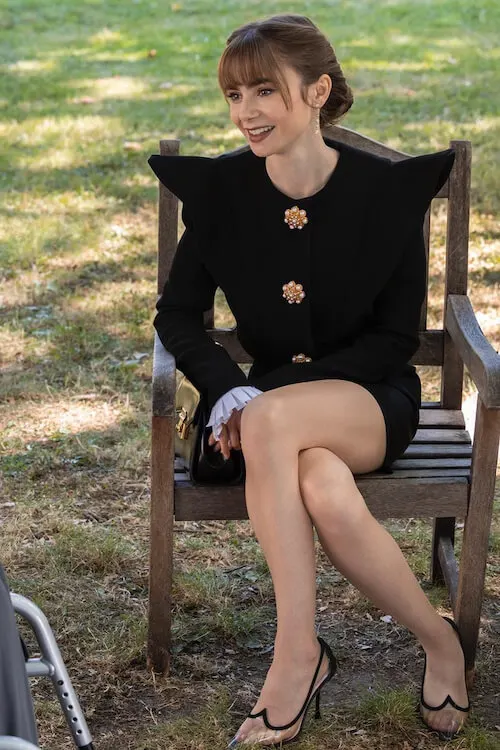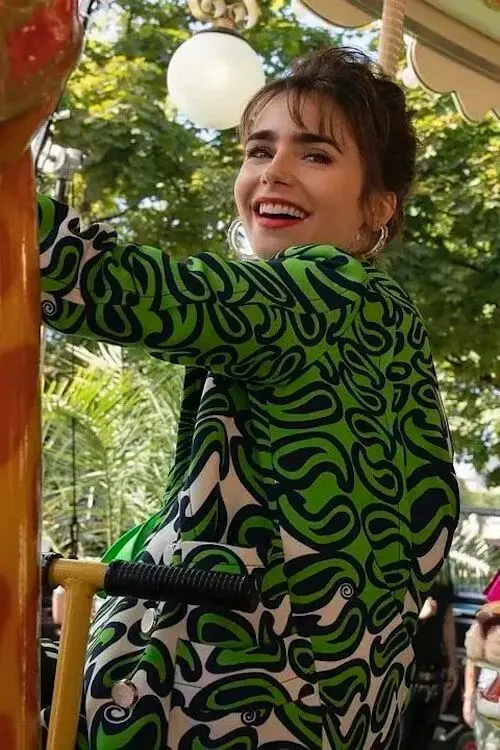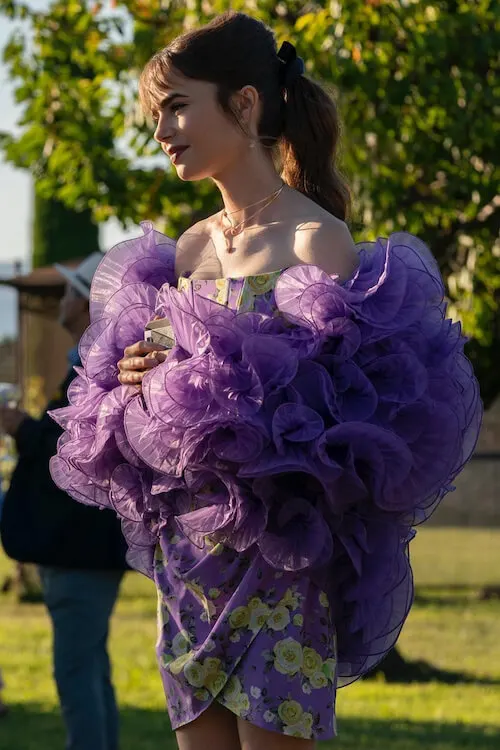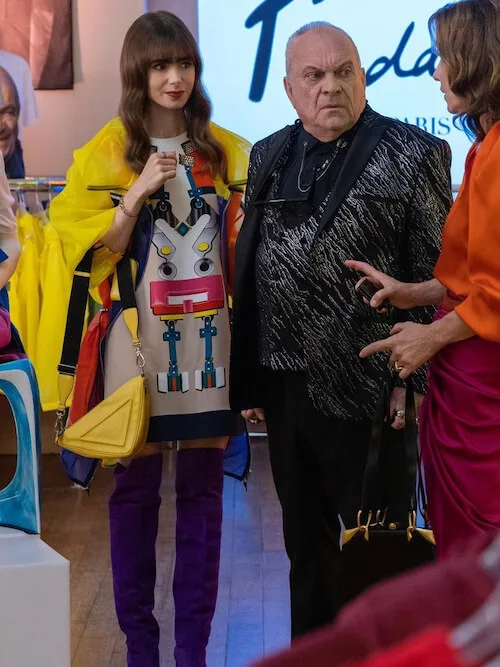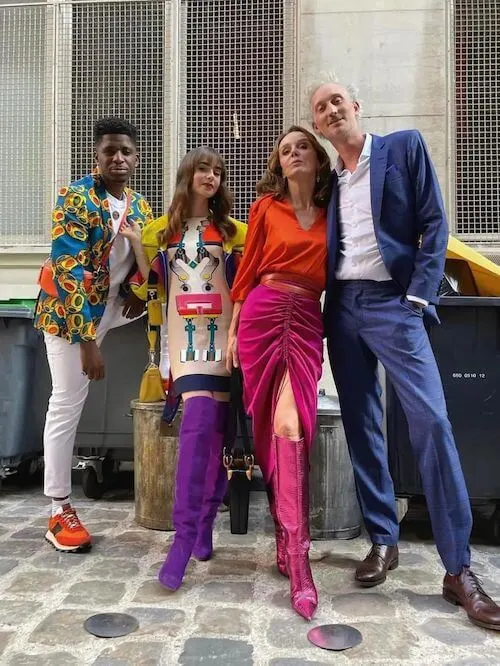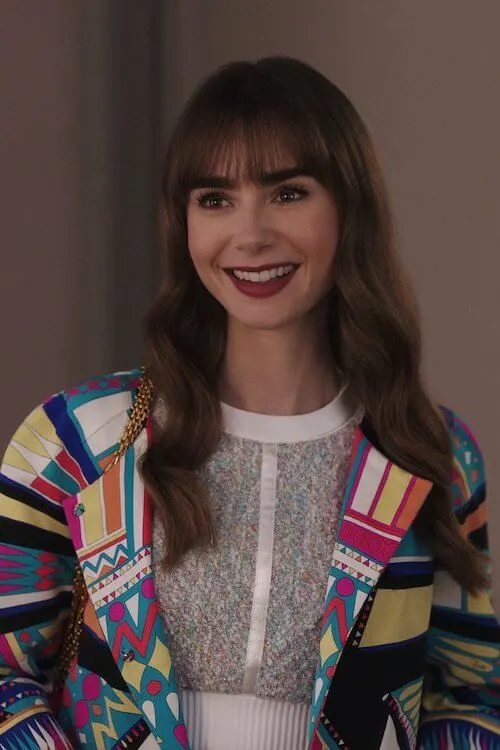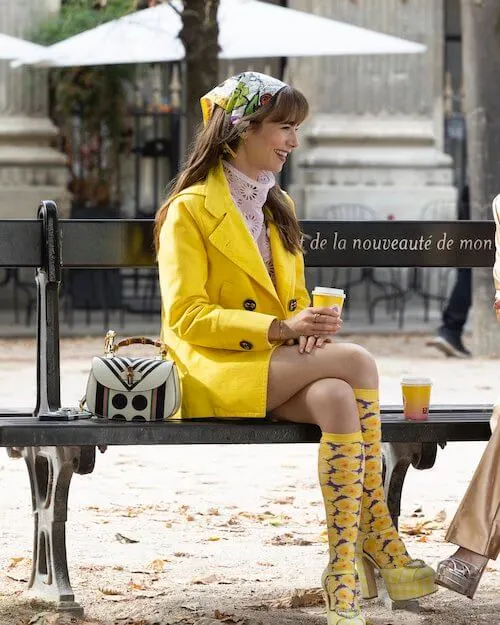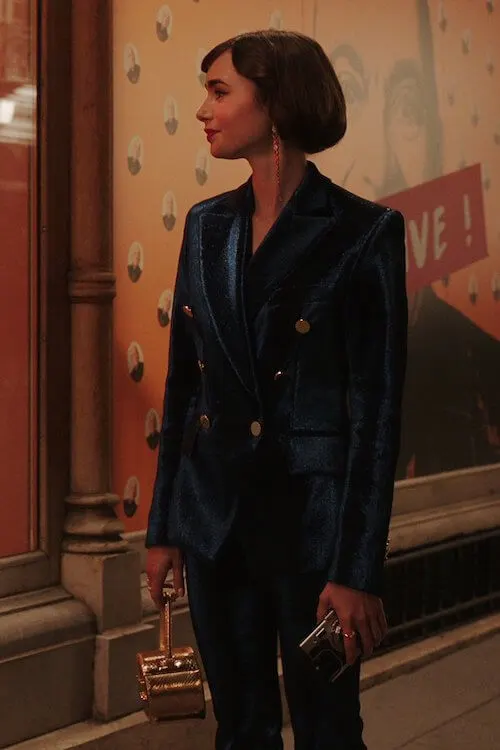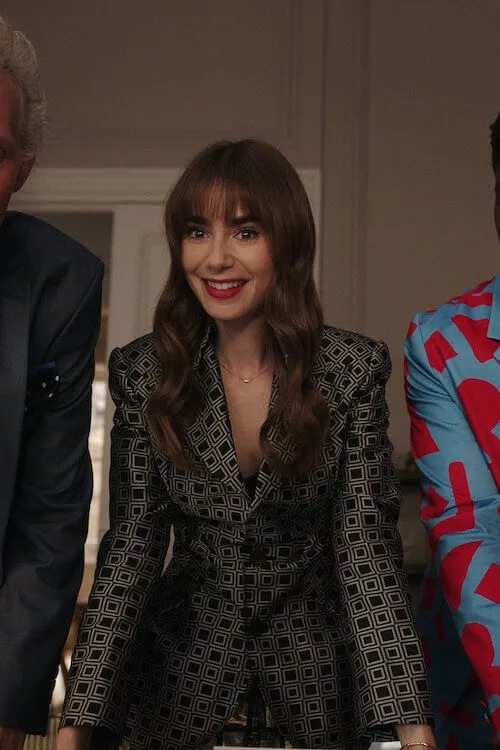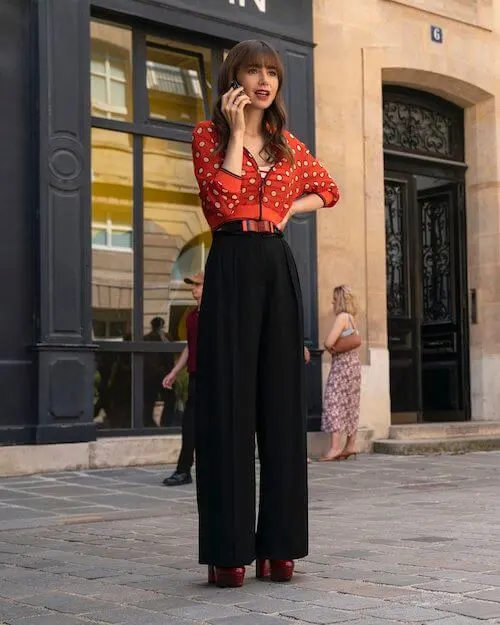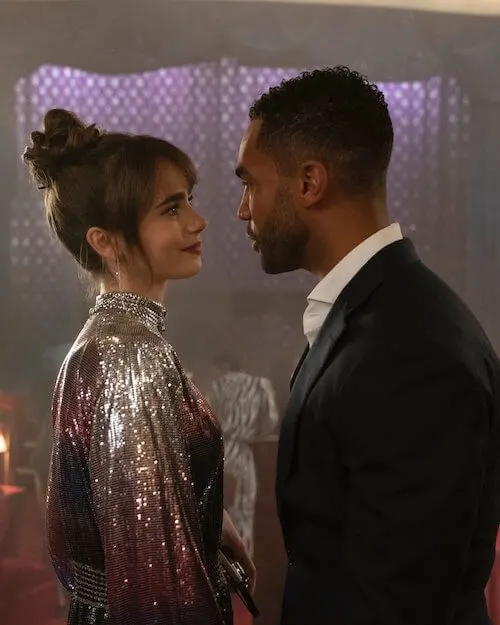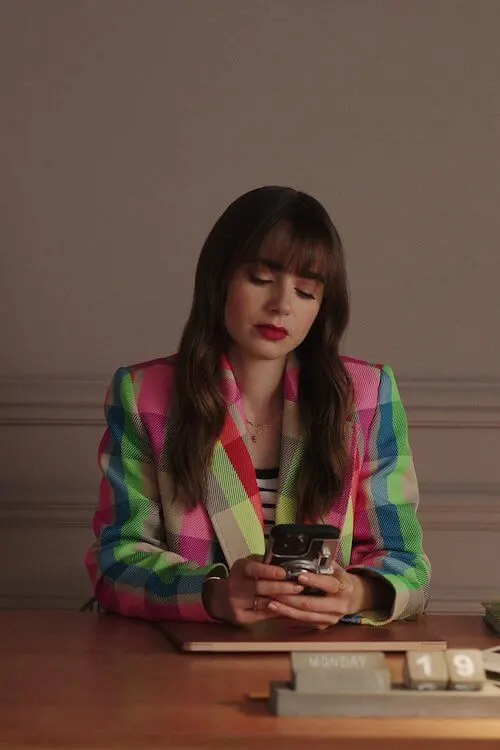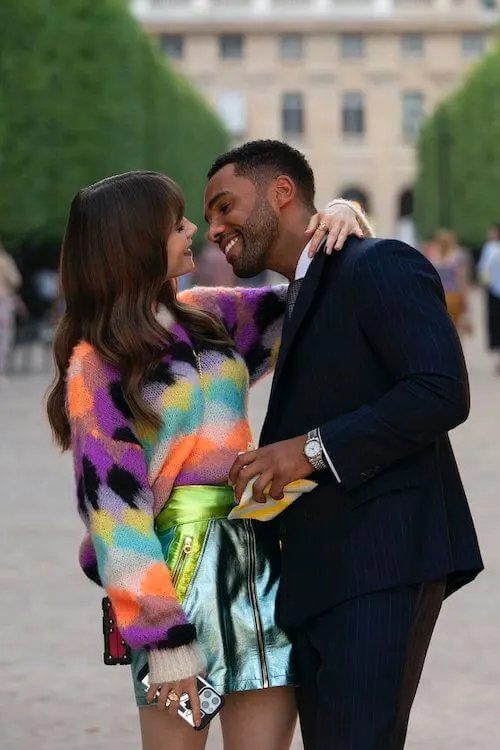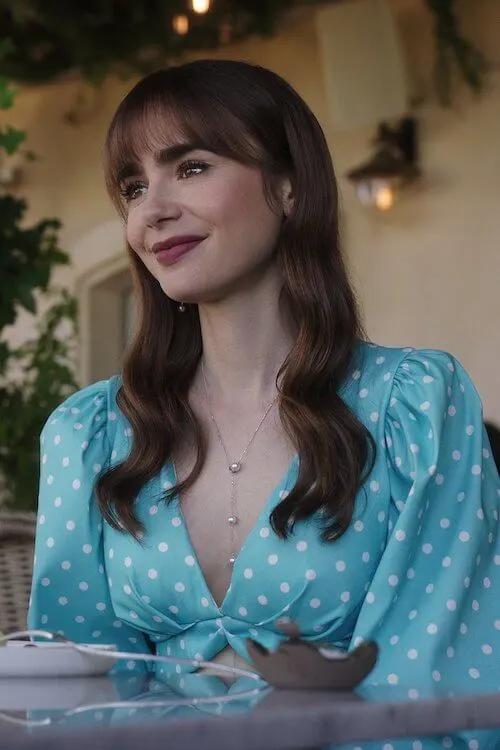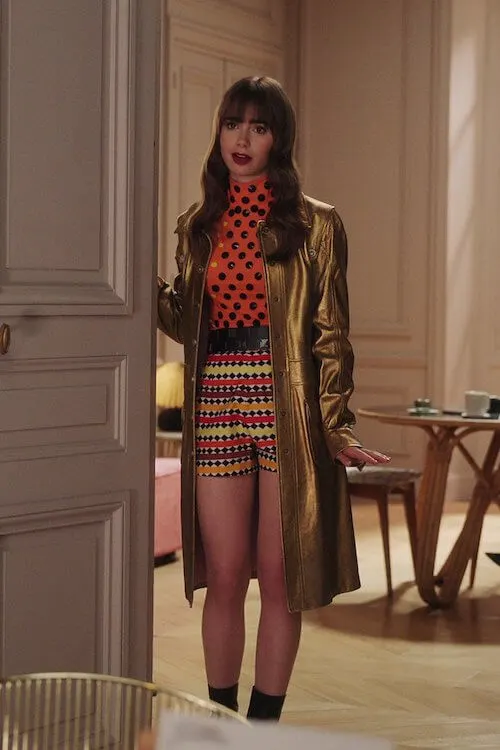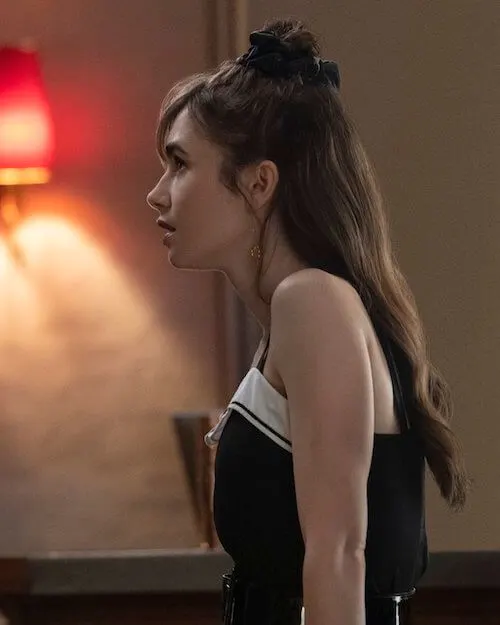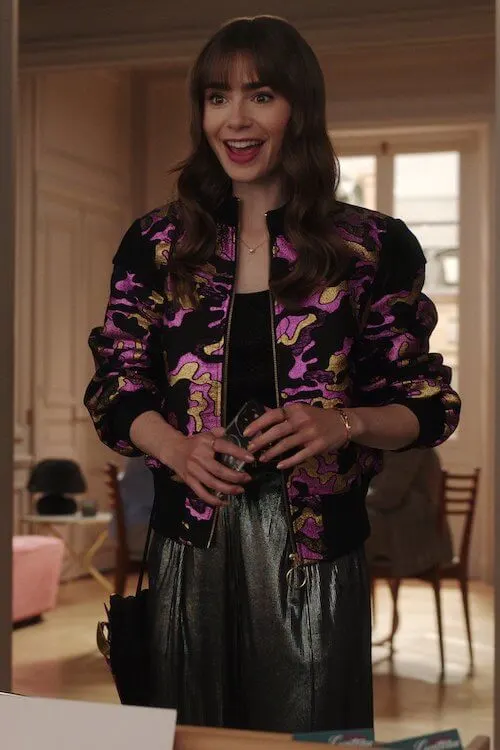 How To Dress Like Camille In Season 3?
Are you obsessed with the fashion choices made by Camille in Season 3 of your favorite TV show?
Do you want to emulate her style, but don't know where to begin?
Follow these simple steps and you'll be able to dress like Camille in no time!
To achieve Camille's look from Season 3, focus on timeless pieces that have been updated with a modern flair.
Think jeans paired with a tailored blazer or a classic little black dress given an edge with statement jewelry.
Include some structured elements such as knee-length skirts, shaped jackets and neat trousers for a polished feel.
Incorporate bright colors into your wardrobe as well – mix in bold hues like reds and blues against neutral pieces for an eye-catching effect.
Our Favorite Season 3 Outfits For Camille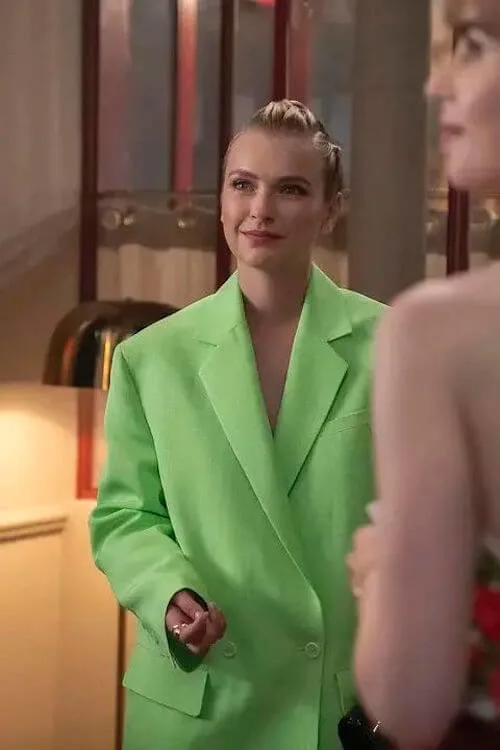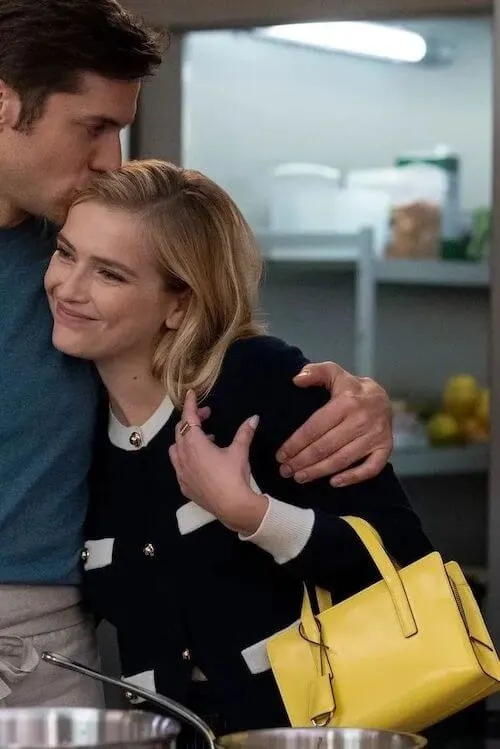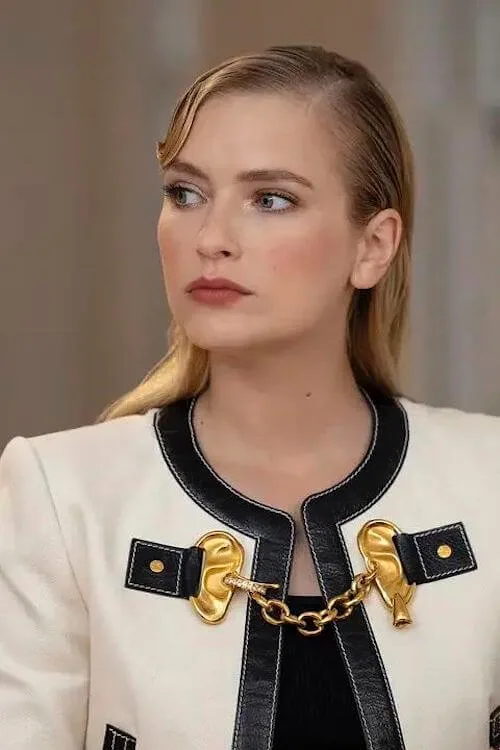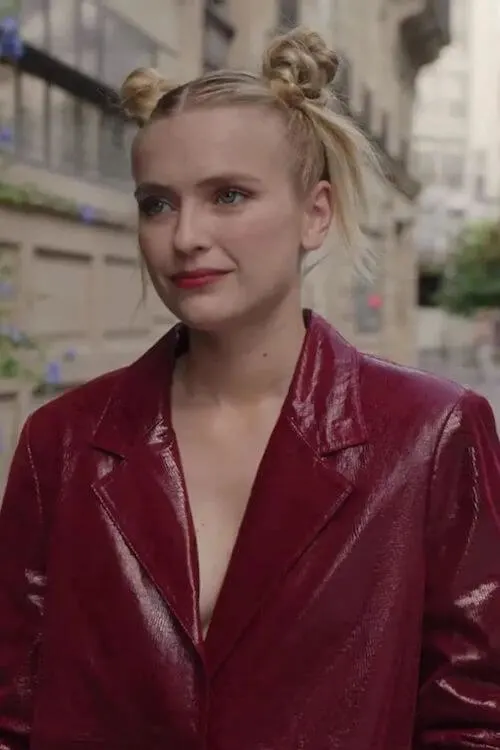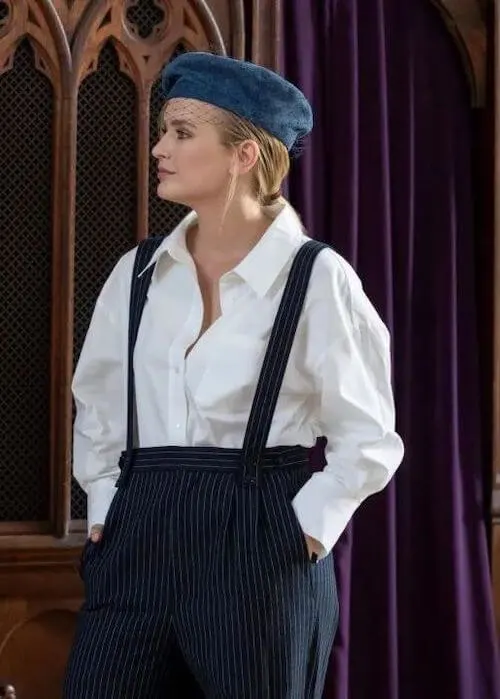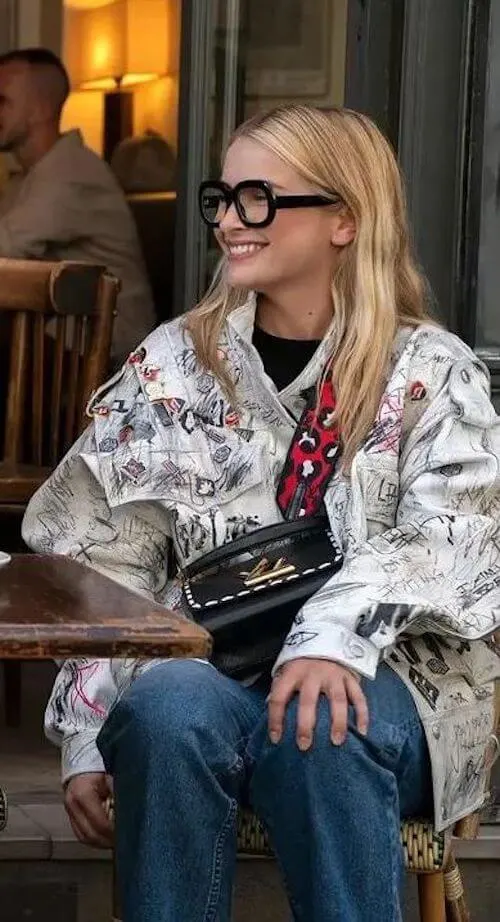 How To Dress Like Mindy Chen In Season 3?
Are you looking to dress like Mindy Chen in Emily in Paris Season 3?
You're in luck because this fashion-forward character is iconic already.
Mindy's style is all about bold colors, modern silhouettes and classic French touches to create a look that is timeless yet trendsetting.
Here are some key pieces that will help you emulate her signature aesthetic.
Start with finding the perfect statement coat.
Mindy loves coats with bright colors and interesting details like buttons or patchwork designs.
Then layer on some classic pieces like crisp white shirts, high-waisted shorts, and delicate blouses.
Don't forget to pair them with neutral accessories like tortoiseshell sunglasses and patent leather ankle boots for a touch of sophistication!
Last but not least, top it off with a beret or hat for an extra dose of Parisian coolness – just like Mindy Chen!
Our Favorite Season 3 Outfits For Mindy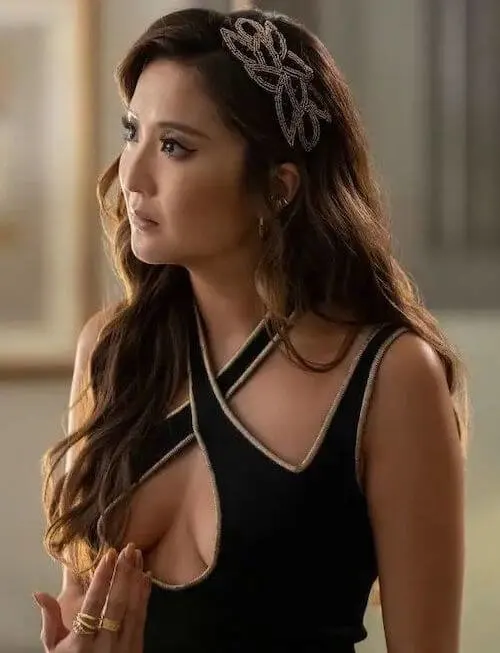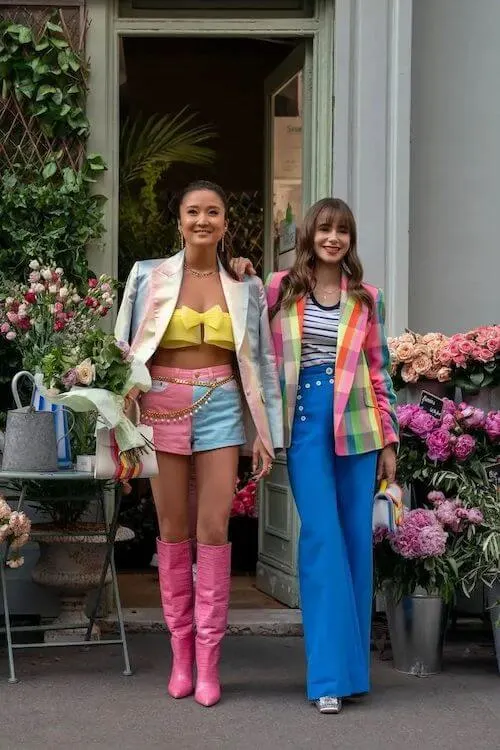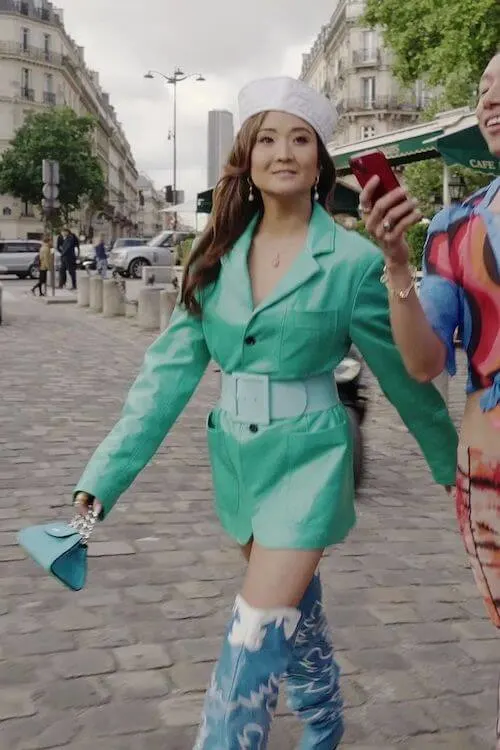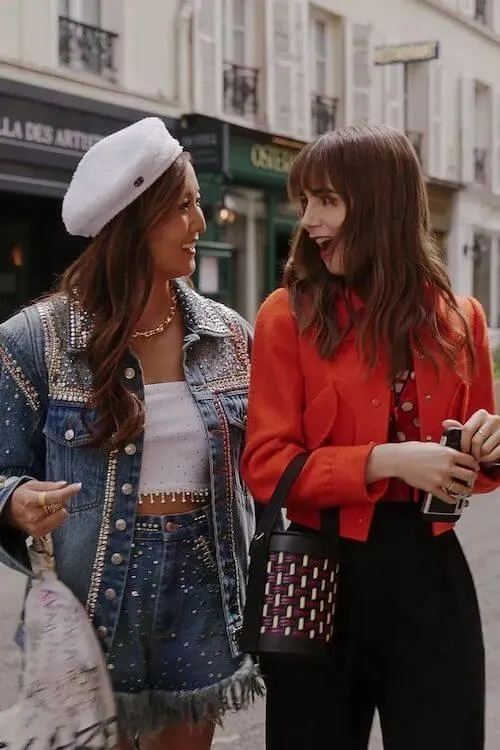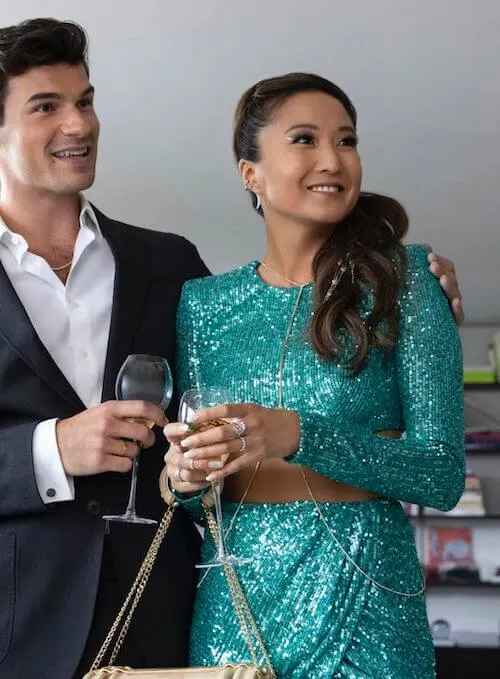 How To Dress Like Sylvie In Season 3?
Sylvie is a fashionable French woman with an unmatched sense of style that is both classic and modern.
To dress like her, you will need to find a perfect balance between chic pieces that give you definition while still being comfortable and effortless.
A great way to start is by wearing tailored blazers with vintage-inspired scarves or statement earrings.
Choose wide-leg trousers in bold colors such as mustard yellow or rustic red — they provide structure and texture without looking too stiff.
Or start with classic pieces like a little black dress is essential for creating the perfect base look.
You don't need to go too crazy – just make sure it's tailored and clean looking so you can add different accessories as you please.
Then add some pops of color with accessories such as colorful scarves, wide belts, or printed shoes.
Don't be afraid to mix patterns either – if it works, it works!
Our Favorite Season 3 Outfits For Sylvie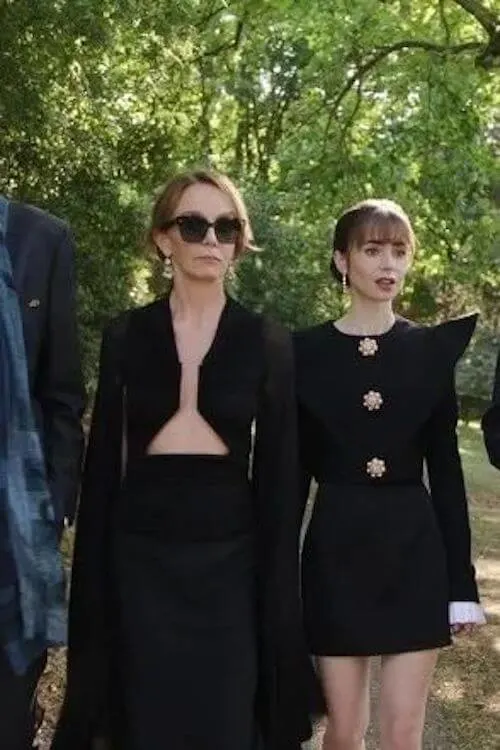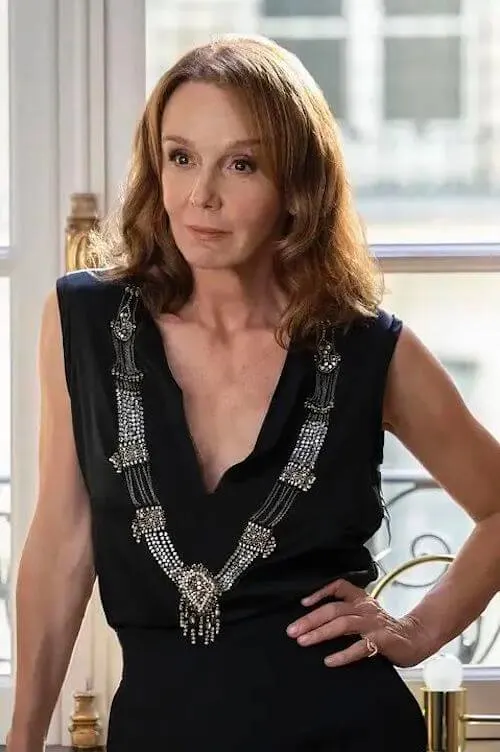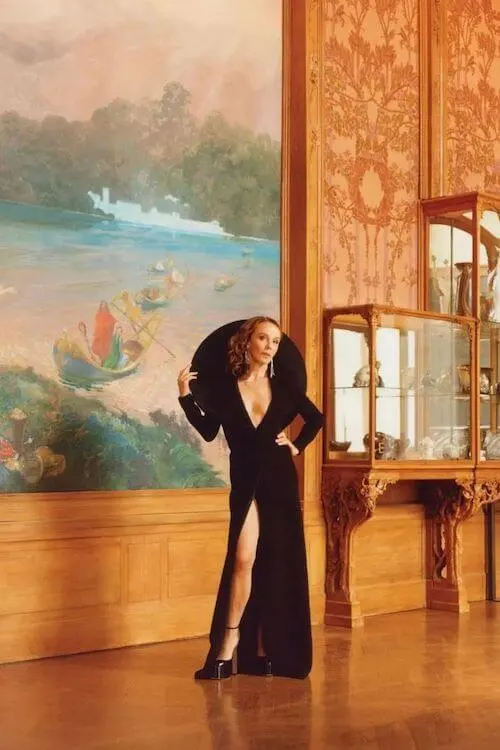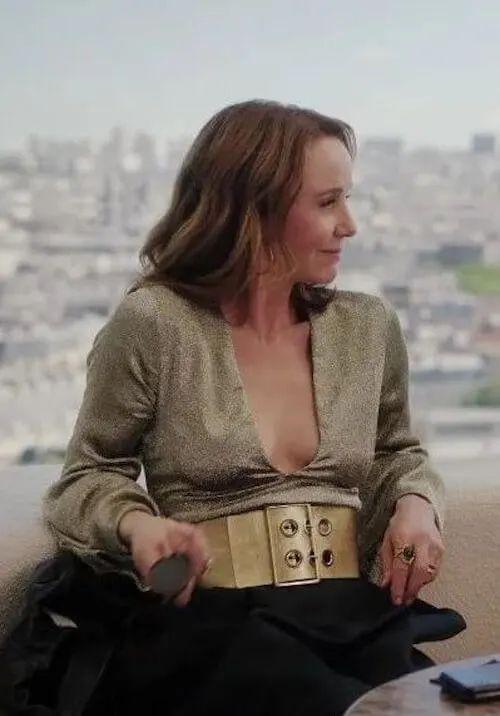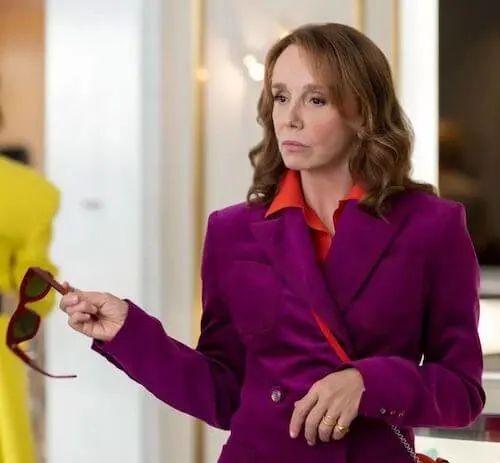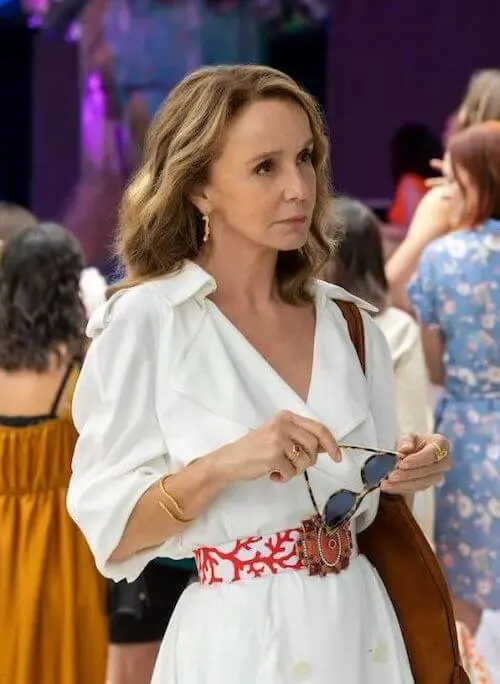 Emily in Paris outfits Where To Buy
For fans of the hit Netflix series Emily in Paris, looking to emulate the style of their favorite character, there are plenty of options.
Whether you're looking for an exact replica or just a few pieces inspired by the show, you can find exactly what you need.
For affordable looks that emulate Emily's signature style, look no further than fast-fashion retailers Zara and H&M.
Both have a wide selection of clothes and accessories designed to replicate Emily's look at an affordable price point.
Zara is a great resource for finding classic pieces with a modern twist that resemble Emily's style.
Whether it's an elegant skirt suit or a cozy turtleneck sweater dress, Zara offers timeless wardrobe essentials that are perfect for any occasion/
H&M is another great option for finding affordable yet stylish clothes inspired by Emily's look – such as patterned blouses, pleated skirts and smart leather boots.
For even more budget-friendly options, SHEIN is also worth checking out for its large selection of on-trend pieces at unbeatable prices.
If you want something more high end, many designer brands like Gucci and Prada offer timeless pieces that will help create your own unique version of Emily's iconic style.
This post was all about Emily In Paris Outfits.
About The Author
Tracy is an experienced personal stylist, shopping expert, and fashion & lifestyle blogger. She has been featured on Time Magazine, Bustle, Best Life, Glam, The Zoe Report, Mic, and GOBankingRates, for her insights on fashion, beauty, home decor, and lifestyle. Read More
Related Posts: