Looking for cute and dainty small tattoos for women with meaning? Check this post for the 70+ best dainty small tattoo ideas for women this year.
Tattoos are now so trending for women!
Generally, the tattoos are done from small parts at the beginning, and large tattoos are often accompanied by regrets especially for beginners. So in this post, we are sharing small tattoos for women.

Tattoos are something you will do for a lifetime. If you are ready for tattoos or are still hesitant to get tattoos, then check our post for inspiration!
In this post, you can find tattoo tips for beginners, small tattoos for women with meaning, hidden small tattoos, tiny tattoos on the wrist, inner arm, ankles, chest, front shoulder. Also, we include small minimalist tattoos, small quote tattoos, and cute tattoos for dog lovers!
If you want to try the feeling of having a tattoo (but you don't have the courage to get it), you can go to websites such as Inkbox to buy tattoo stickers and enjoy it. It can provide a lot of ideas for future tattoos, and you can change them if you want.
This post may contain affiliate links, which means I'll receive a commission if you purchase through my link, at no extra cost to you. Please read the full disclosure here.
This post is all about small tattoos for women.
Tattoo Tips For Beginners
If you are doing tattoos for the first time, here are our tips to share with you. After all, this thing will last a lifetime, and it is not easy to wash off. So check the best tips below.
• First of all, you must think about getting a tattoo. Don't be impulsive. Don't choose the pattern you don't like.
• Fully communicate with the tattoo artist, a good tattoo artist can design your idea into a perfect tattoo.
• Pay attention to the sanitary environment of the tattoo shop. Gloves, needles, and other related tools must be disposable. Therefore, don't try the tattoo shops that are too cheap.
• After the tattoo, the maintenance must be followed by the tattoo artist. Generally, it is necessary to use the special tattoo ointment or body lotion frequently, not be exposed to the sun for a period of time, and go through the difficult peeling and flaking period.
Now Scroll down the check the small tattoos for women, and don't forget to pin and share the ideas you like.
Small Tattoos For Women With Meaning
Hand And Heart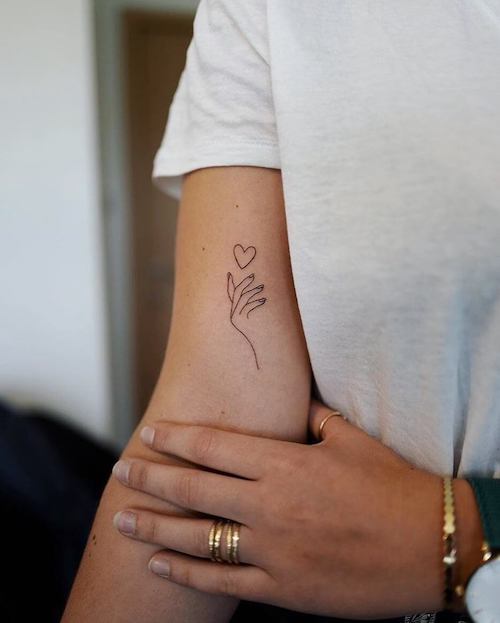 You Are My Sunshine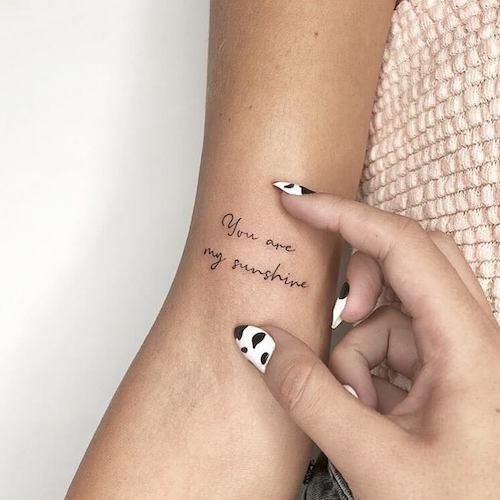 SELF LOVE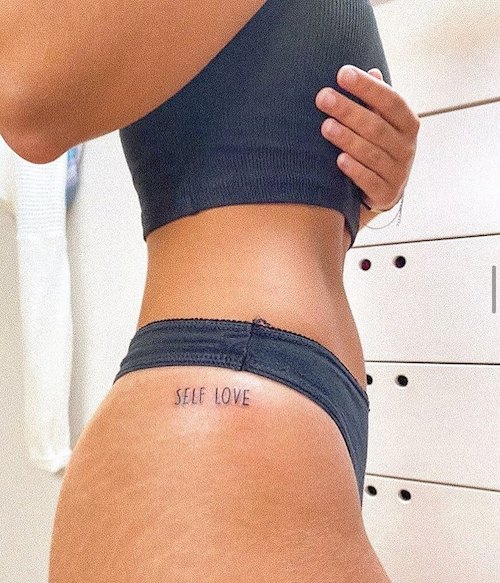 Eye
Free Spirit

Love Me, Till I Die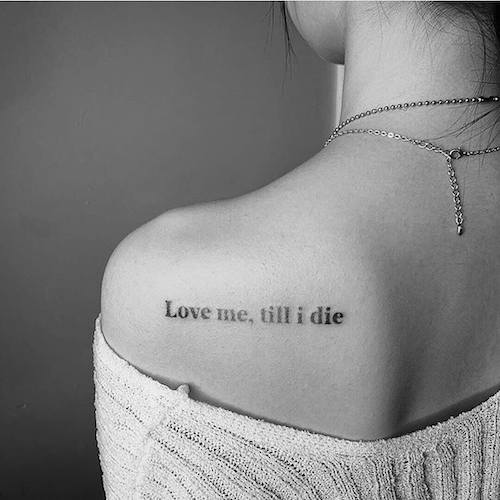 @lighthouse_professional_tattoo
Dream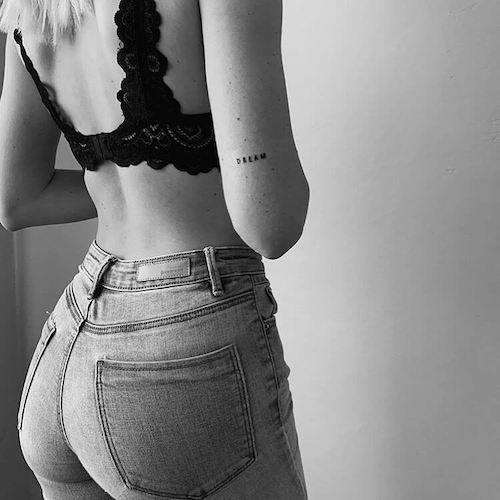 Love On The Finger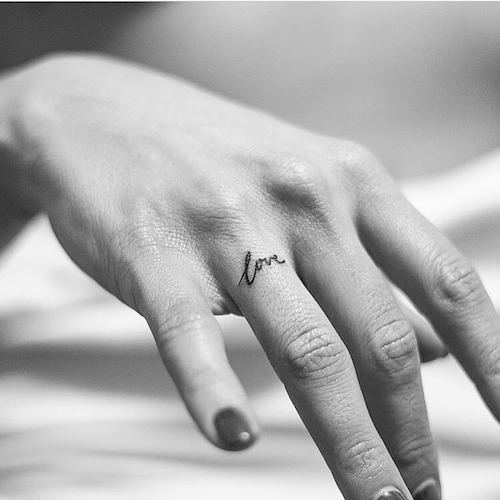 Love With The Heart

REBEL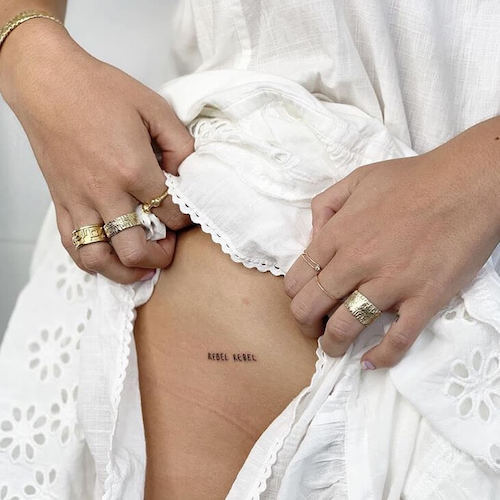 Love On The Waist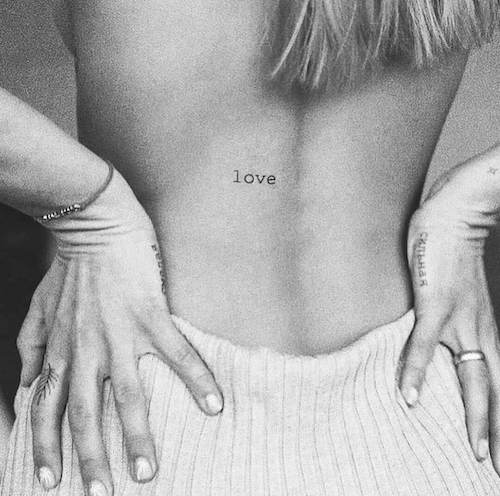 Always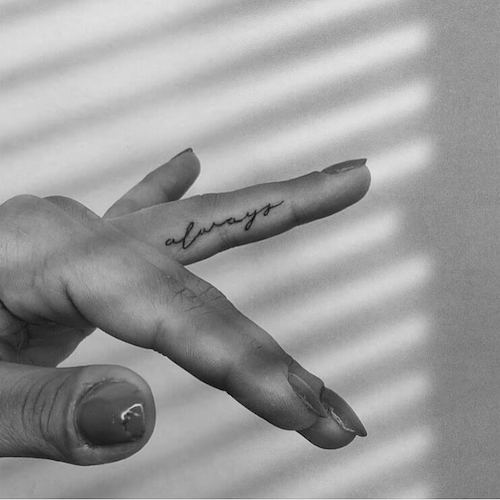 Self Love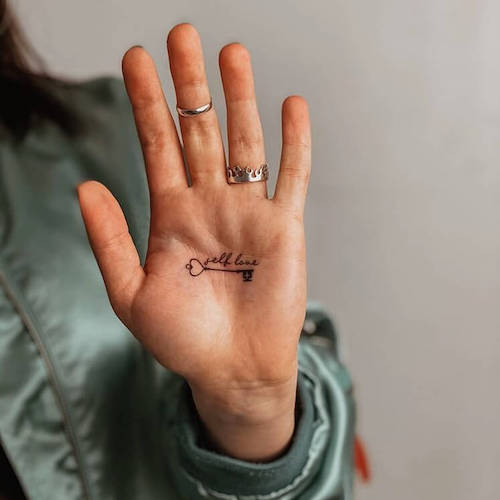 Stay Wild

Heart On Finger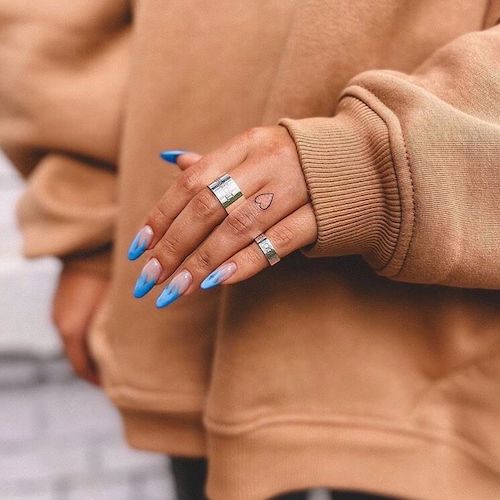 Longitude And Latitude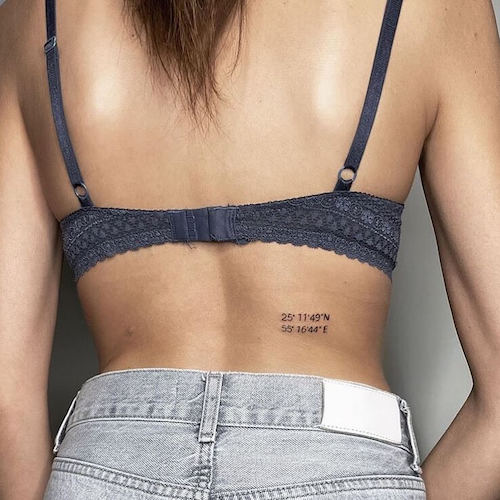 Yes You Can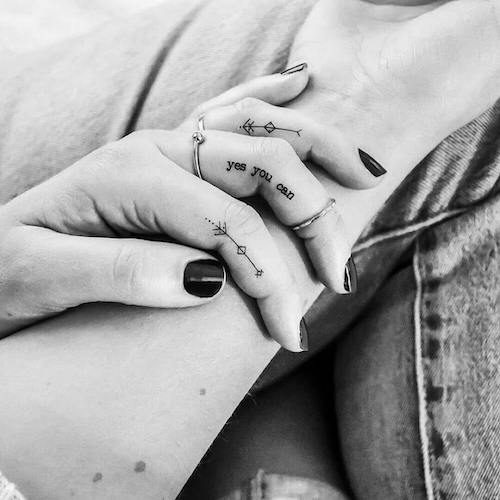 Hidden Small Tattoos For Women
Baby Behind The Ear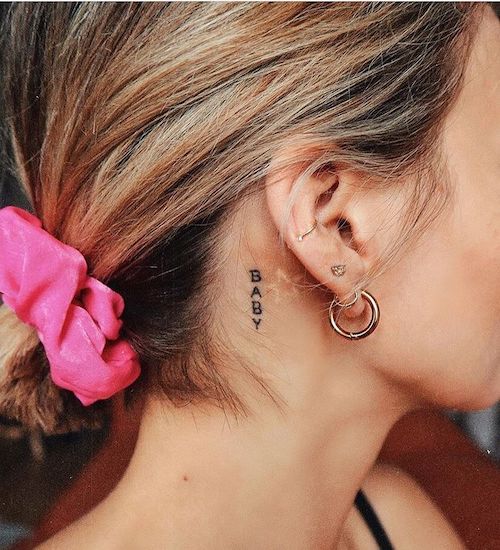 Spine Tattoos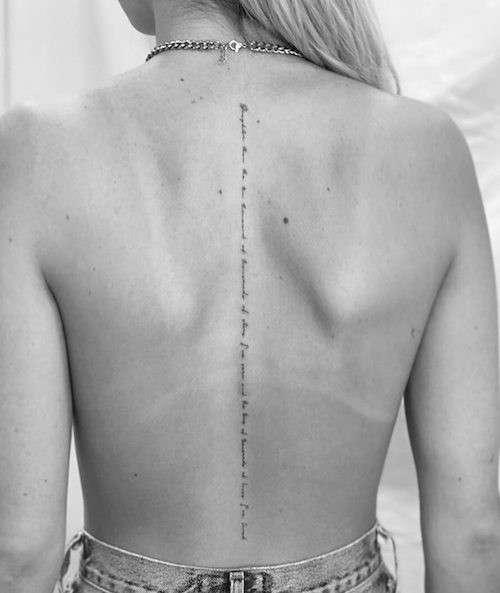 ANGEL ENERGY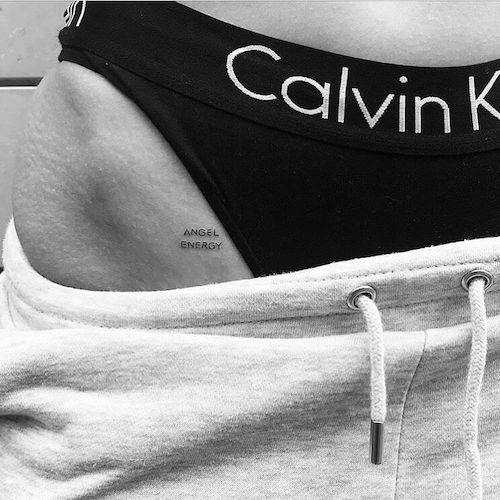 Angel Wing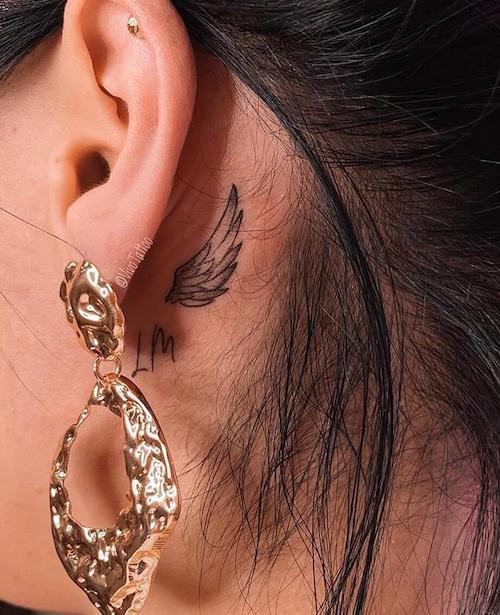 Three Birds
Little Angel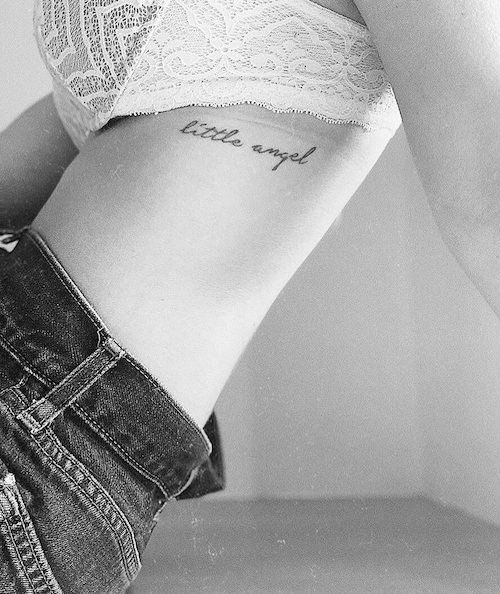 Lightning

Small Tattoos For Women Wrist
Stars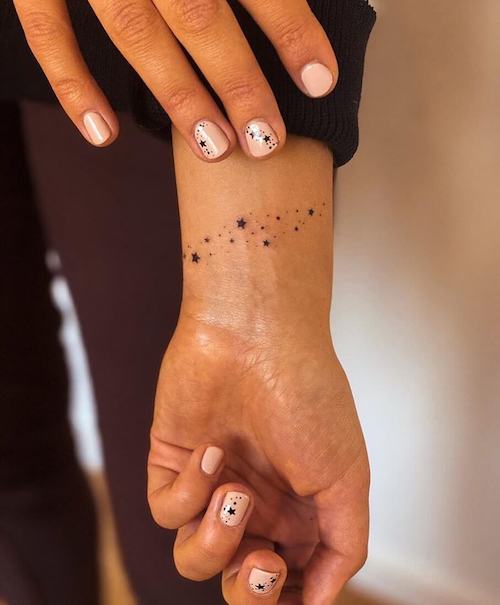 Little Butterflies On The Wrist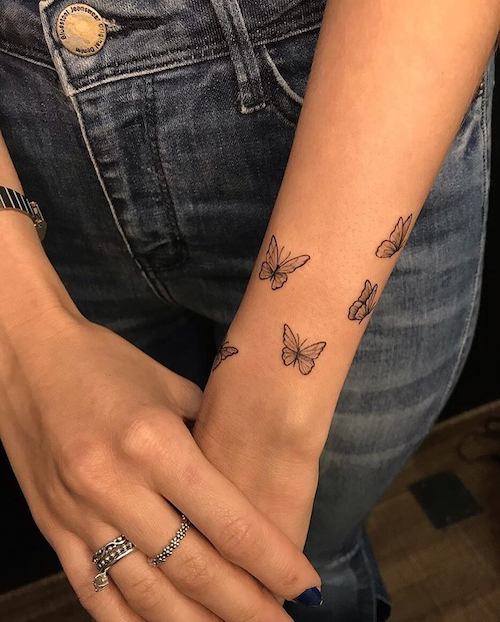 Small Tattoos For Women Chest
Gratitude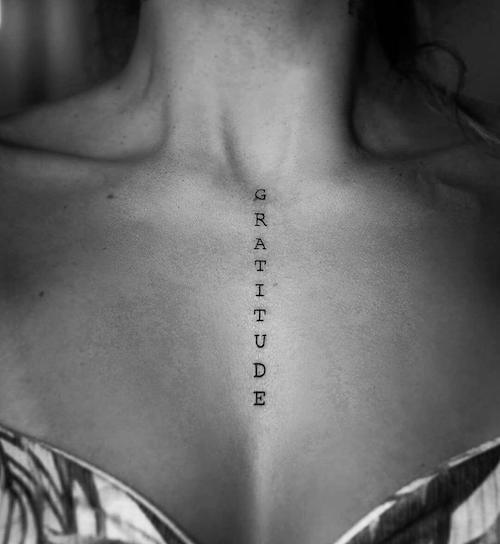 Eye And Moon

Babe On The Chest

Small Tattoos For Women Front Shoulder

Cute Simple Heart On The Front Shoulder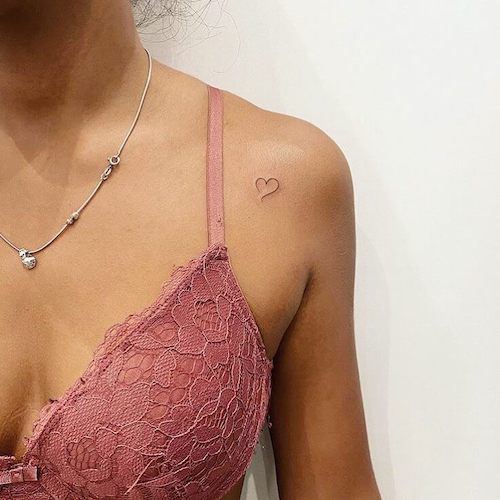 Hearts On The Shoulder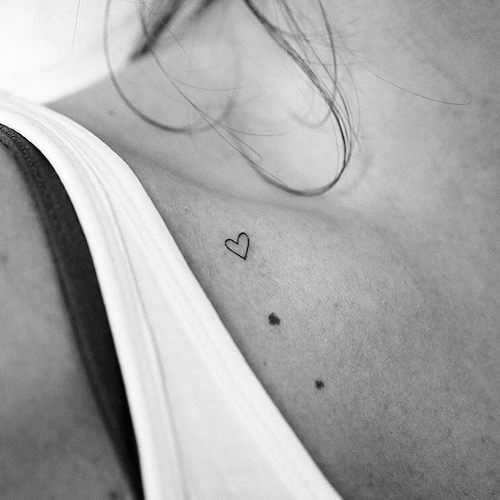 Palm Tree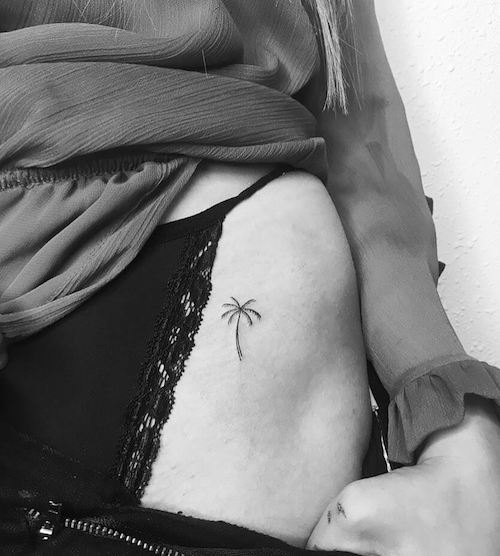 Small Tattoos For Women Inner Arm
The inner arm is in a relatively low-key position. Many people choose to have the tattoo here for the first tattoo. But the skin here is more sensitive, so the tattoo will be more painful.
Of course, any part of the arm is suitable for tattoos, especially for girls who are tattooing for the first time, the arms are the least painful to get tattooed up and down all over the body.
Flowers And Face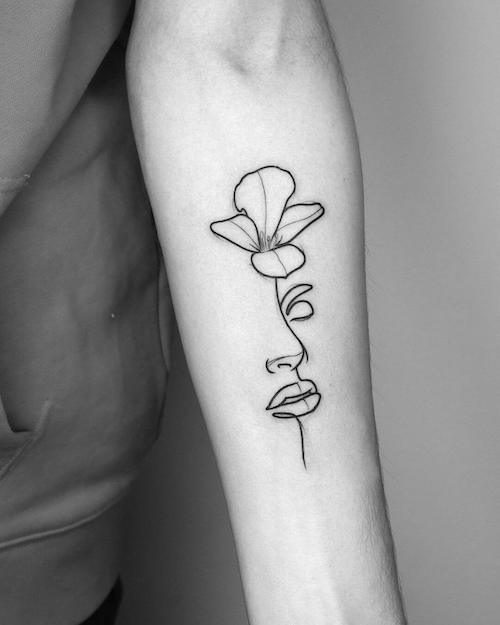 Hands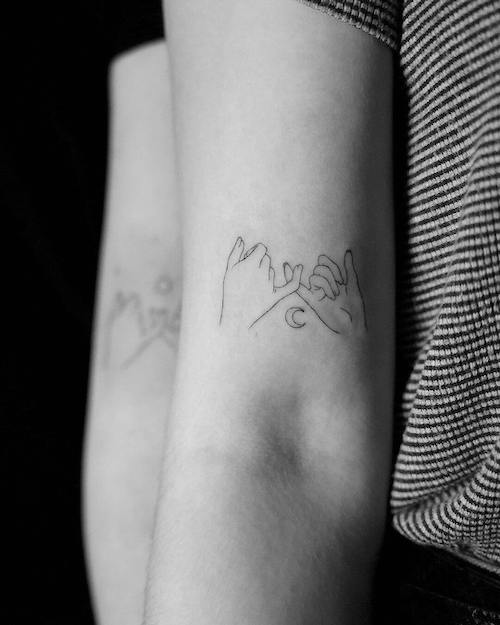 Moon And Flowers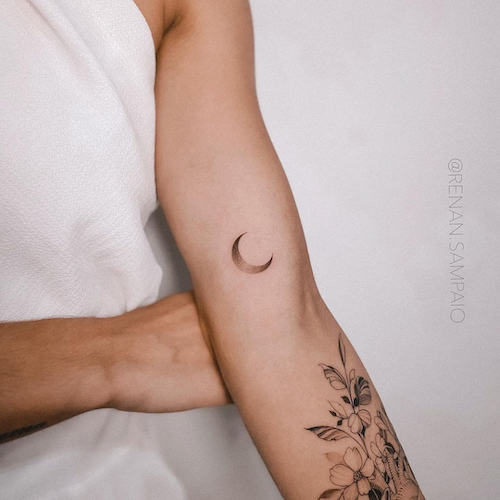 BREATHE and Butterflies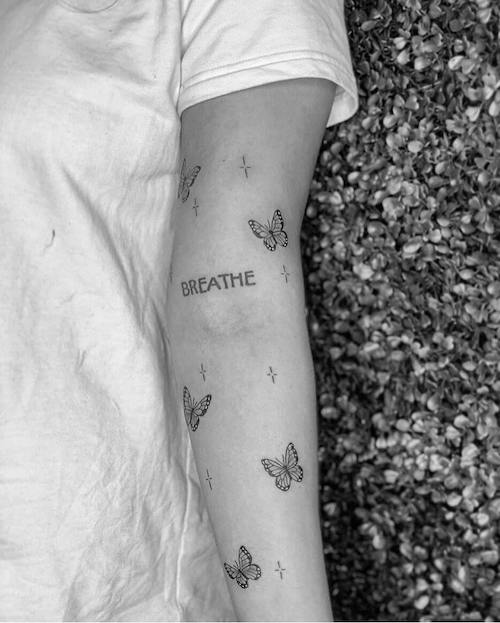 Love Yourself First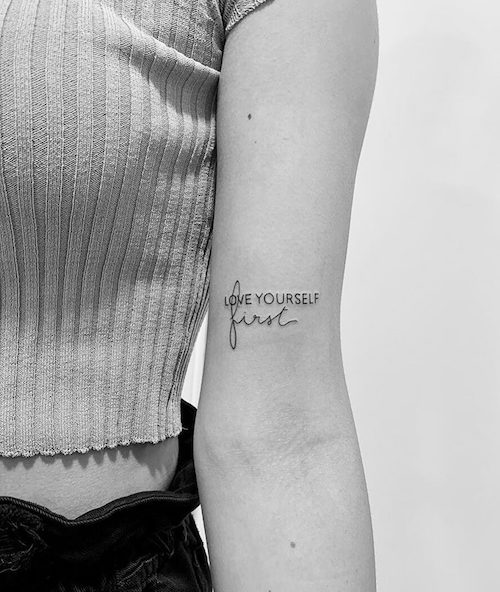 Small Tattoos For Women Ankle
Rose On The Ankle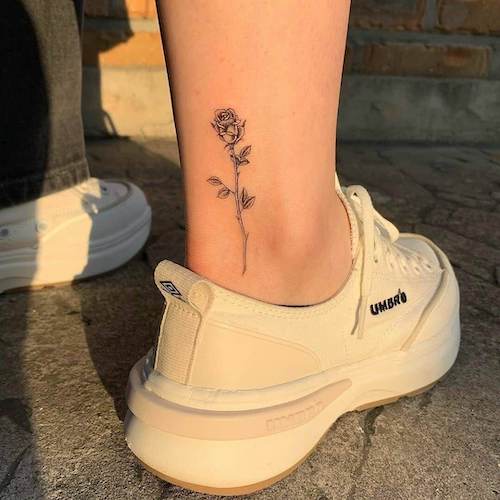 Butterfly On The Ankle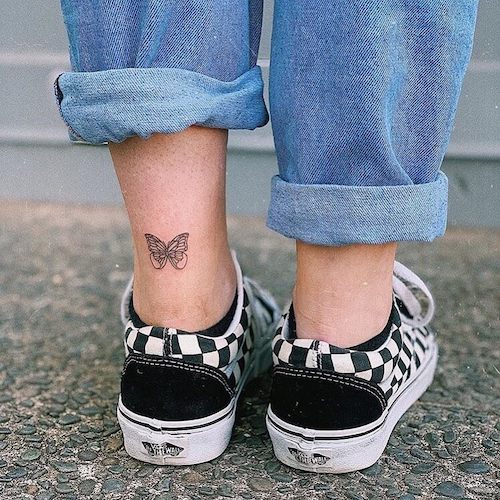 Beautiful Leaves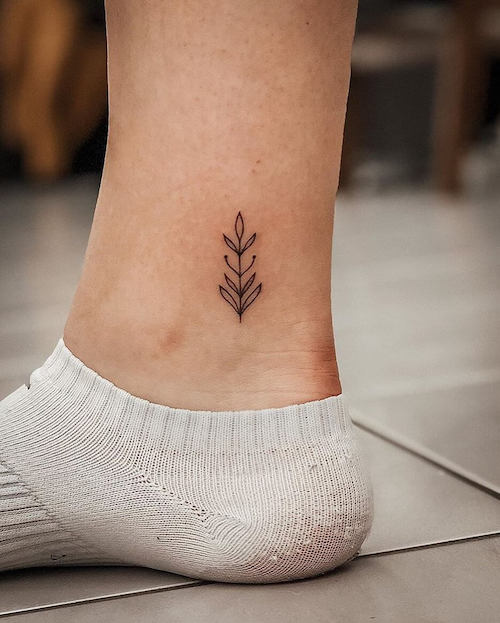 Small Tattoos For Women Lotus Flower
Lotus Tattoo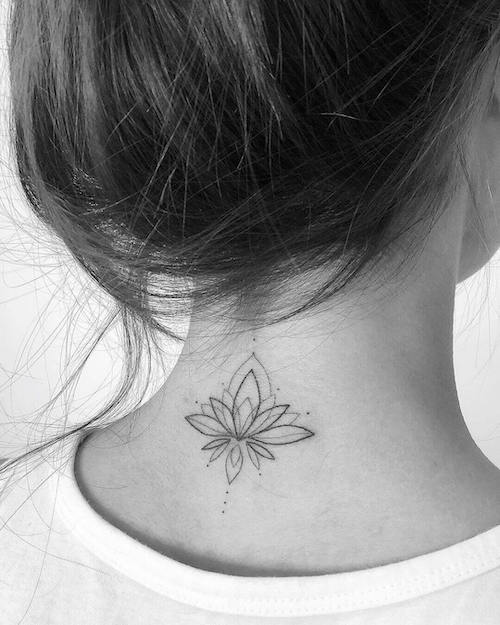 Lotus On The Wrist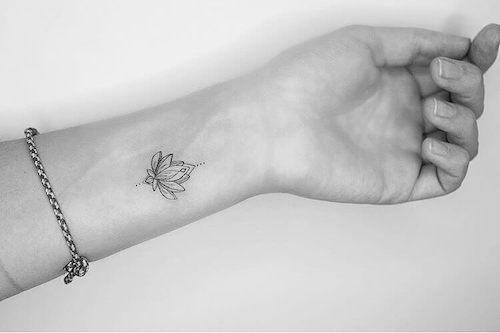 Small Tattoos For Women Minimalist
Time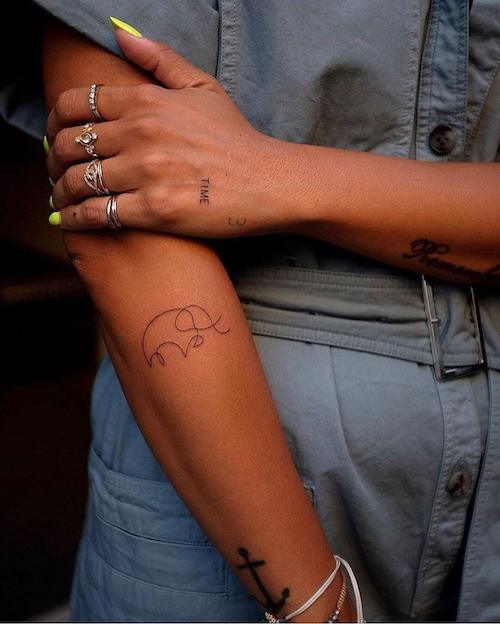 Heart On The Hand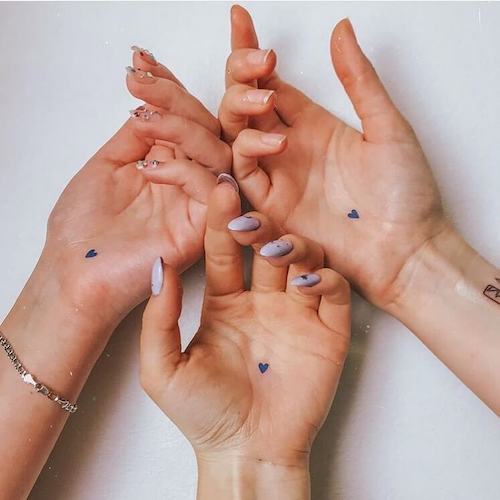 Arrows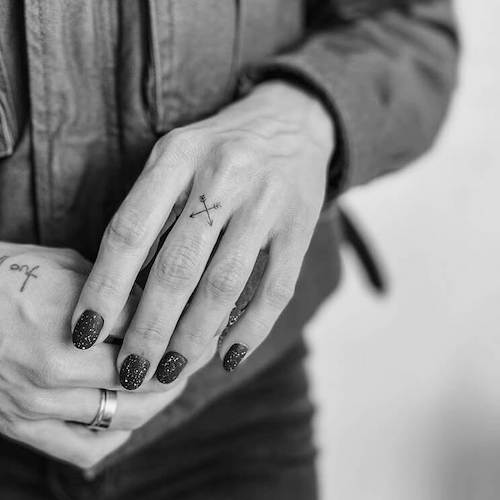 Cross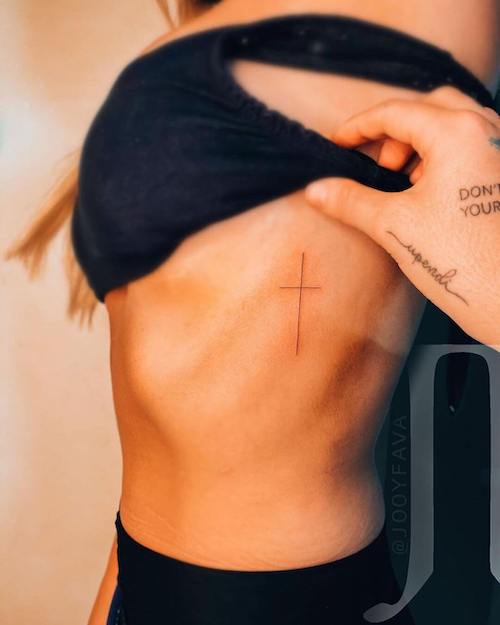 Leaves On The Finger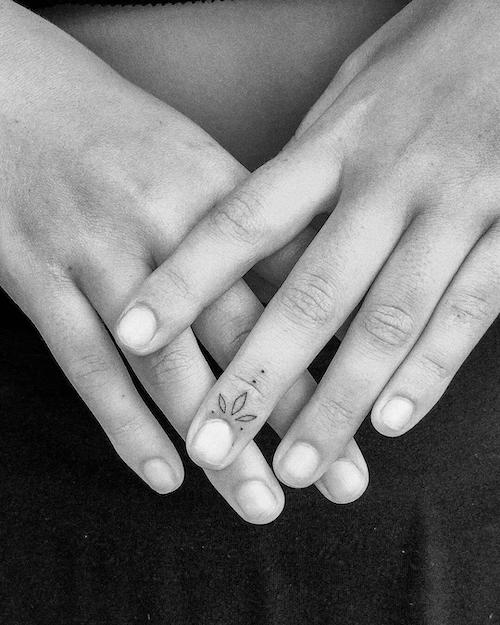 Number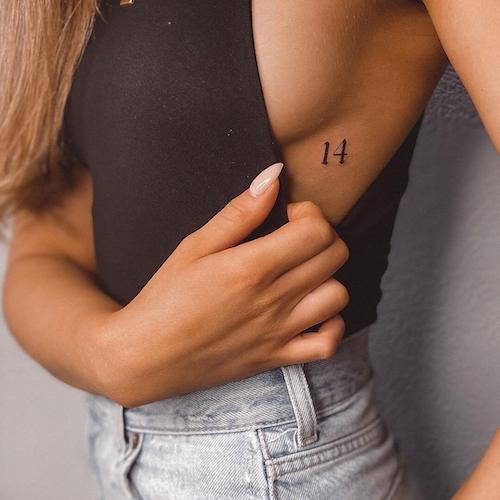 Waves
Small Tattoos For Women Quote
Til Death We Do Art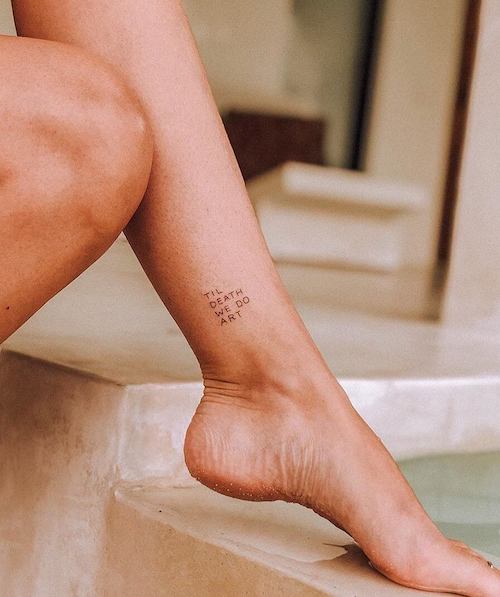 Tears Dry On Their Own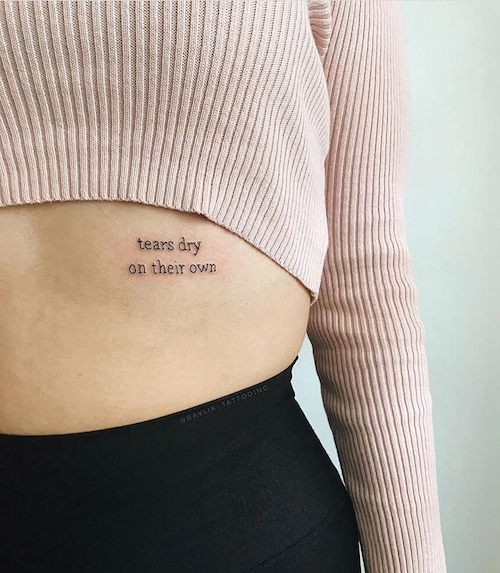 Family Tattoo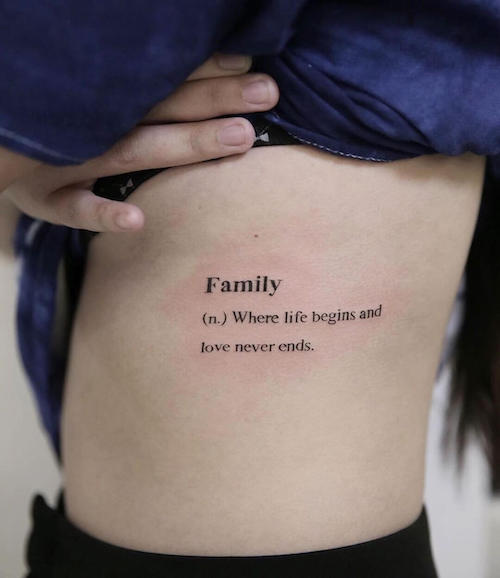 Focus On The Good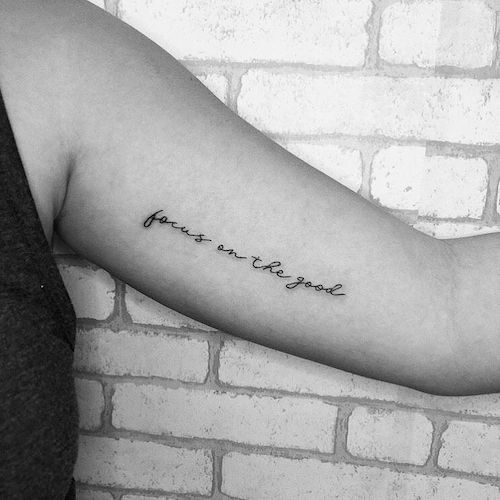 Trust Yourself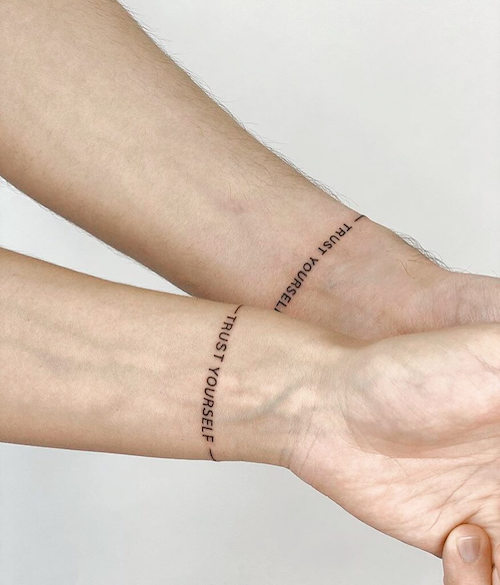 Beyond What Is Seen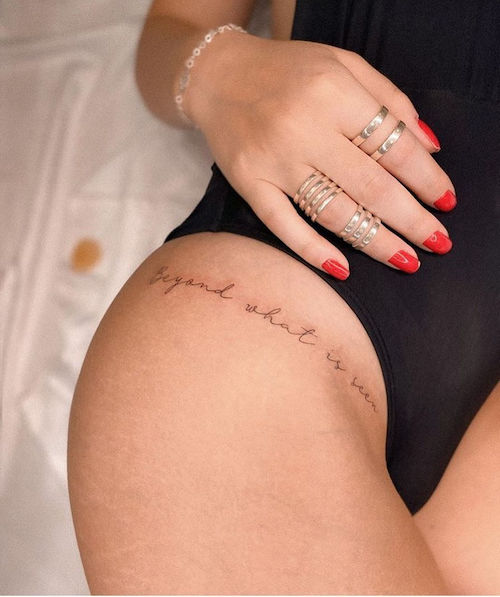 Keep Going

Elegant Love Yourself First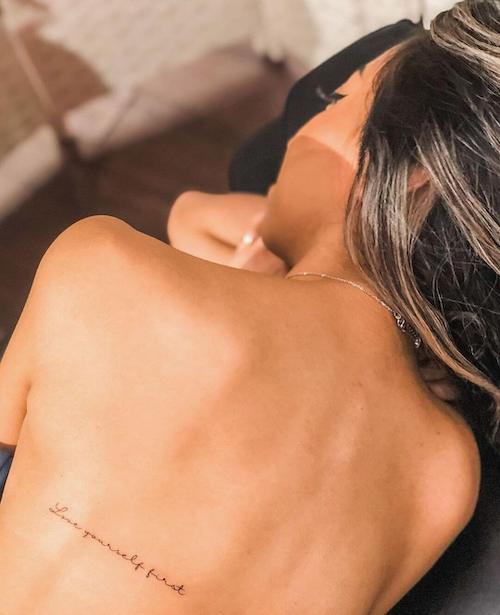 Be Happy

Self Love On The Arm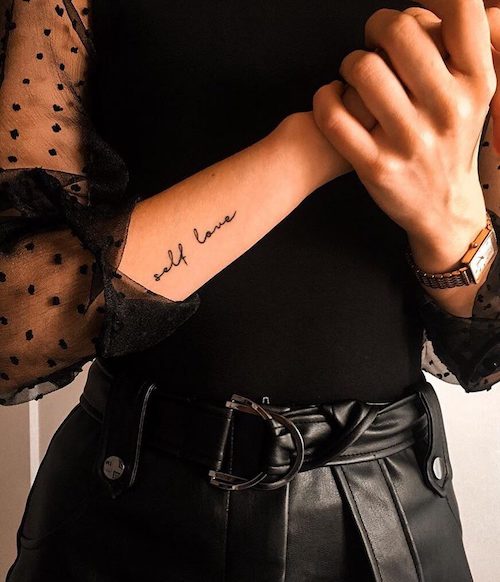 Small Tattoos For Women Feminine
Butterflies On The Arm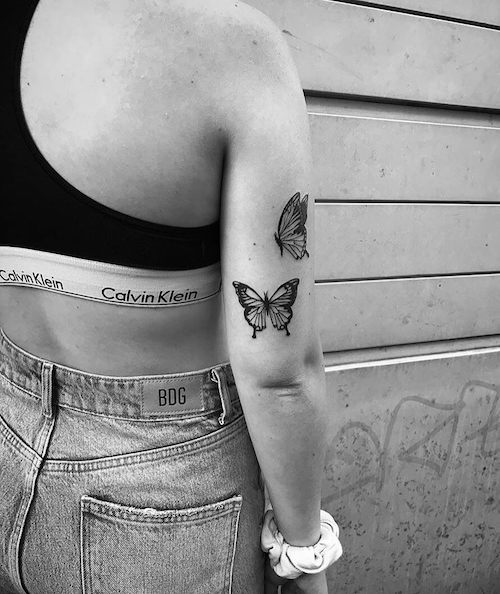 Cute Rose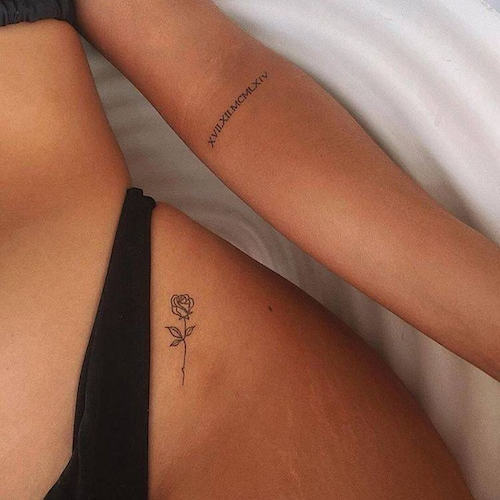 Angel Energy On The Arm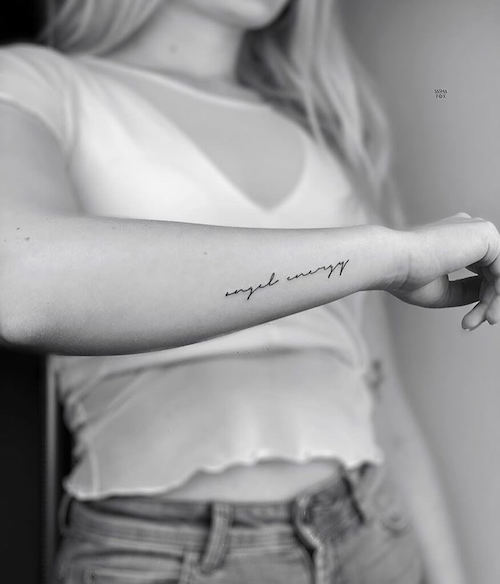 Floral Tattoo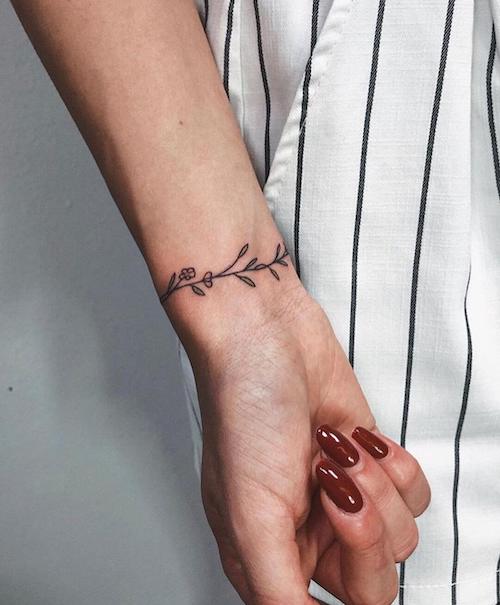 Wave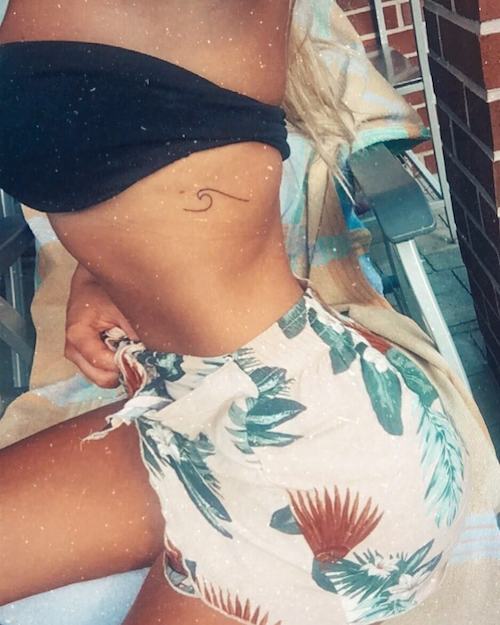 Lips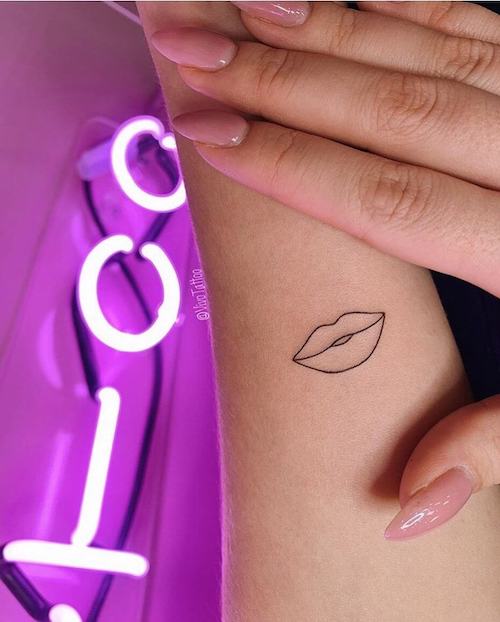 Small Tattoos For Dog Lovers

Dog On The Wrist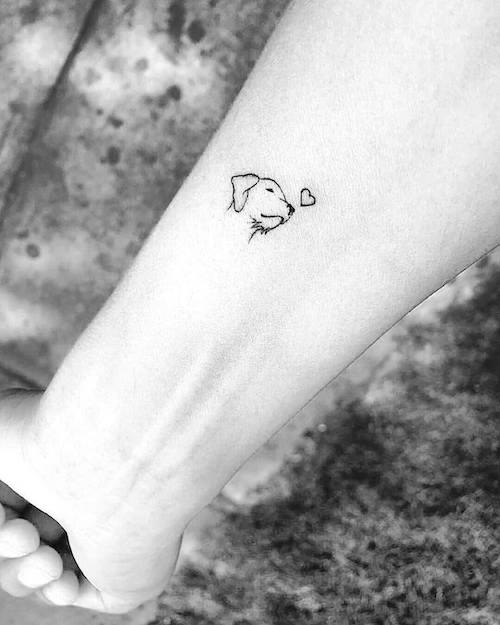 Cute Dog On The Ankle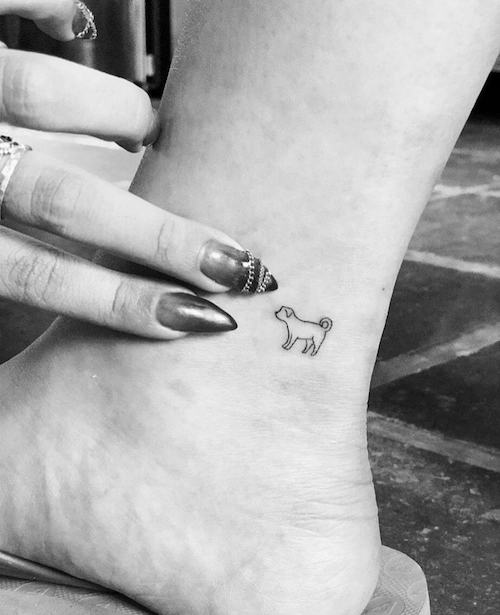 Cute Small Tattoos For Women
Leaves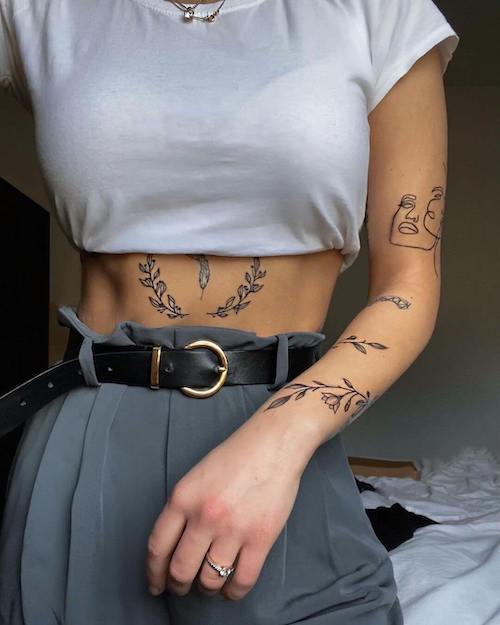 Cheeky
Music Symbols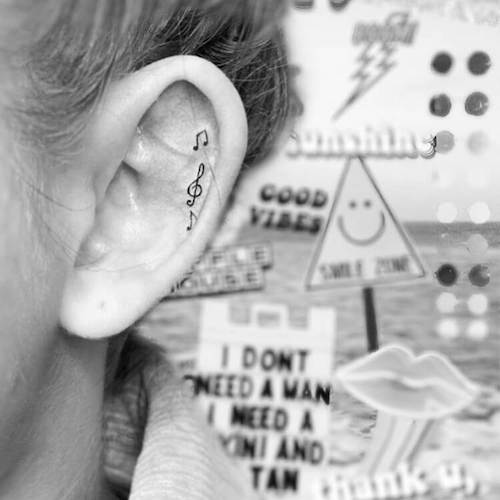 Cute Hearts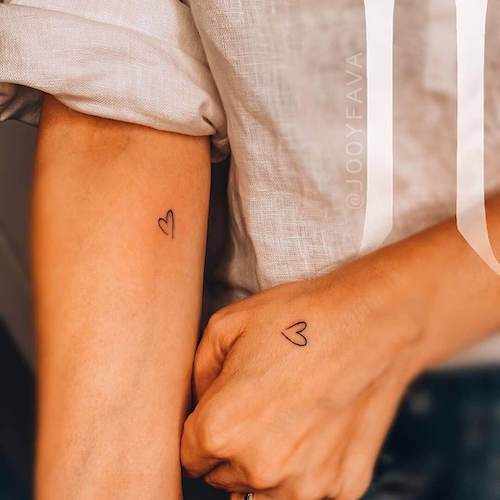 Honeybee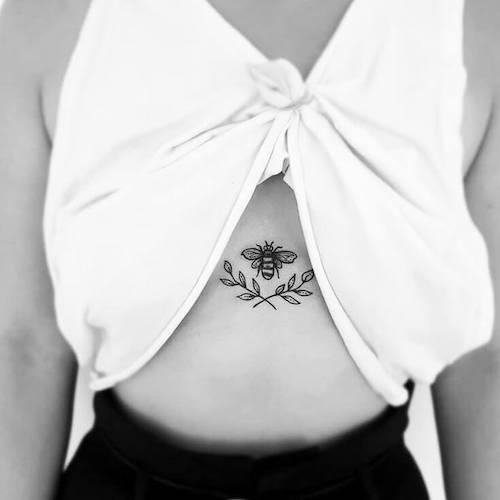 Angel Wings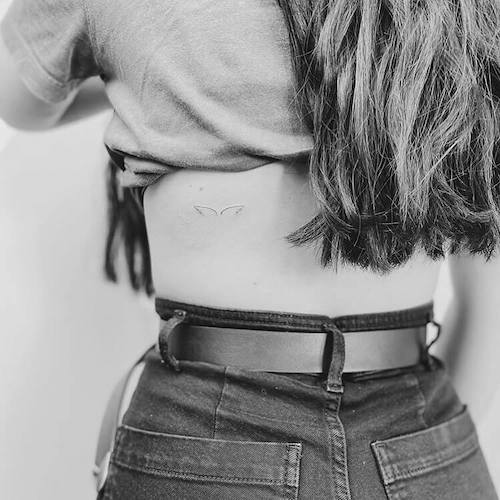 Do you like these small tattoo ideas for women? Don't forget to pin the images you like.
This post was all about small tattoos for women.
More Tattoo Ideas: