Looking for sexy outfit ideas or seductive outfit ideas that are classy? Check this post for cute, seductive, chic and classy sexy outfit ideas for women for a date night, Valentines Day, clubbing, parties, birthday, vacation, honeymoon, and more!
When it comes to looking and feeling sexy, having the right outfit can make all the difference.
Whether you're headed out for a night on the town with friends or want to make your special someone swoon, there are plenty of stylish and seductive outfit ideas for women that will help you look chic and classy.
From daring dresses and jumpsuits to flirty skirts and tops, these sexy outfit ideas will have you turning heads wherever you go.
So scroll down to check these sexy outfit ideas to elevate your style next time!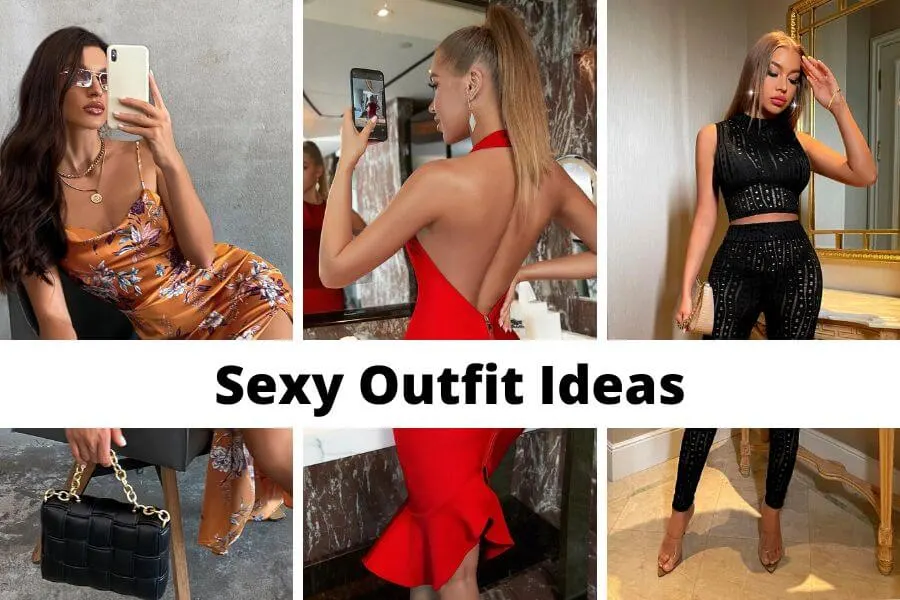 This post may contain affiliate links, which means I'll receive a commission if you purchase through my link, at no extra cost to you. Please read the full disclosure here.
This post is all about sexy outfit ideas.
What should I wear to look seductive?
When it comes to looking seductive, clothing is an important factor.
What you wear should be flattering, comfortable and express your personality.
Choose items that highlight your best features, like a dress that hugs your curves or a pair of tight jeans that show off your butt.
Go for fabrics like silk, lace or velvet that feel luxurious to the touch and look great.
Add some sexy heels or boots to complete the look.
Accessories are also key – try wearing statement jewelry pieces and don't be afraid to experiment with bold colors and patterns.
Finally, remember to keep it classy – too much skin can make you look desperate rather than seductive!
How can I look hot without revealing clothes?
Looking hot without revealing clothes can be done in many ways.
Firstly, focus on your hair and makeup to make sure they are making you look your best.
Try a bold lip color or a fun new hairstyle to add some flair to your look.
Secondly, choose clothing that is flattering and well-fitting.
Select pieces that accentuate your figure while still being conservative enough for any occasion.
For example, try wearing a fitted dress with an open jacket or cardigan to show off shapely curves without revealing too much skin.
Thirdly, accessorize!
Add some extra style with statement jewelry, hats, scarves or even sunglasses.
Forth, add subtly sexy details like animal print, v-neck design, stockings, etc.
Finally, remember that confidence is key.
The way you carry yourself matters more than anything else when it comes to looking hot.
With these tips in mind, you can look amazing without sacrificing comfort or modesty!
Sexy Outfit Ideas For Date Night
Going on a date? It's time to look your best and feel your most confident.
From sleek jumpsuits paired with stilettos to figure-hugging dresses and a pair of heels, the possibilities are truly limitless.
Whatever style you choose, make sure it showcases your personality and makes you feel comfortable while radiating confidence.
A perfect option is an elegant midi dress that can be dressed up or down depending on the occasion.
You can also try pairing leather pants with a blouse for a sexy and sophisticated look.
If you are going to a lunch date or a coffee date, a pair of wide-leg pants is an easy choice to make a good first impression.
When you are going to a dinner date, opt for a skirt and top or a jumpsuit with heels.
Cream Ribbed Maxi Dress + Denim Jacket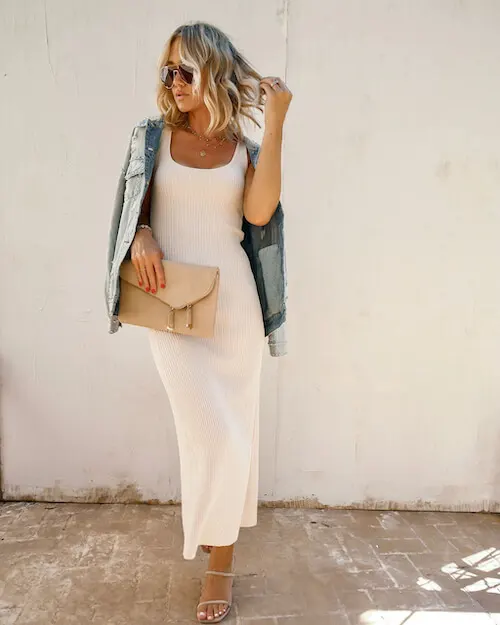 Off The Shoulder Top + Wide Leg Pants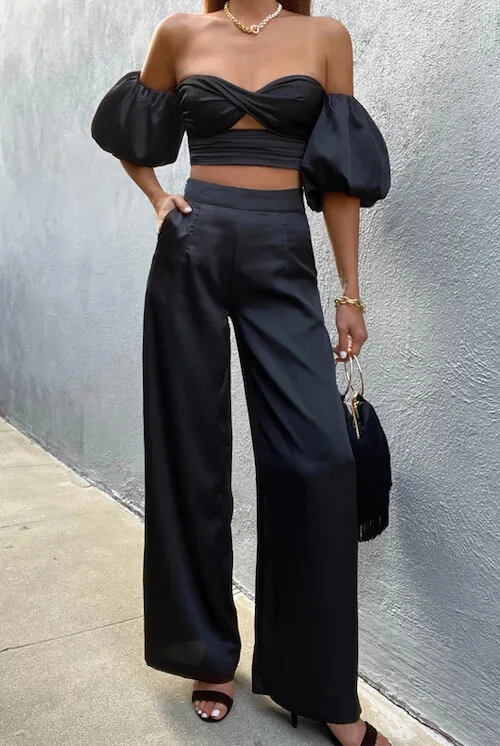 Turtleneck Top + High-Waisted Skirt + Over-The-Knee Boots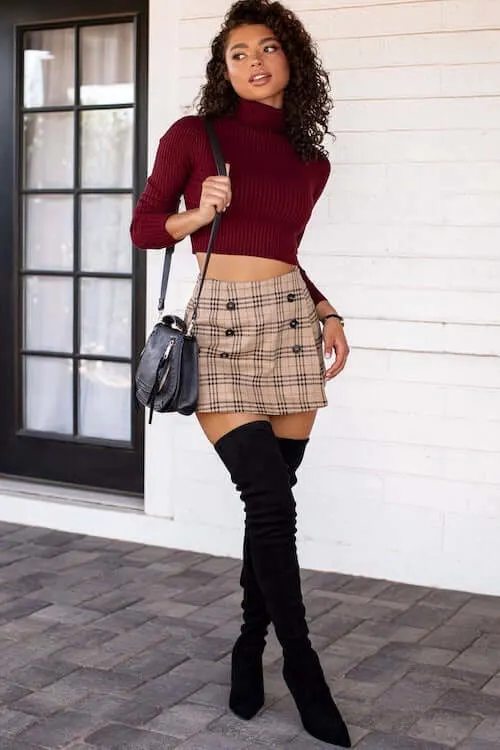 Little Black Dress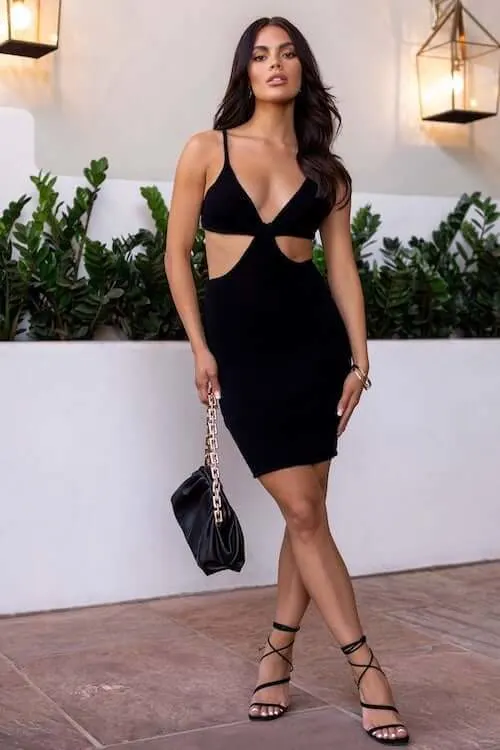 What are your casual chic options for date night?
When it comes to dressing for date night, it's important to find a balance between casual and chic.
A great way to achieve this is through the use of statement pieces like a patterned blouse or bright dress paired with classic pieces like black trousers or jeans.
You can also opt for more casual pieces like t-shirts layered with a structured blazer, or go for a jumpsuit paired with heels.
To finish off the look, accessorize with jewelry and/or small bags for an added touch of glamour.
If you're looking for something more dressy, you could opt for an elegant slip dress or wrap dress in luxurious materials such as silk or velvet.
Red Bodycon Dress Date Night Outfit
Animal Print Wrap Skirt Summer Date Outfit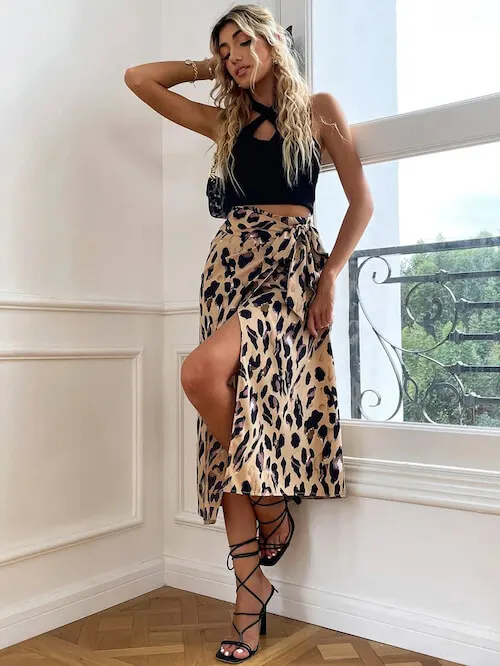 Floral Print Satin Slip Dress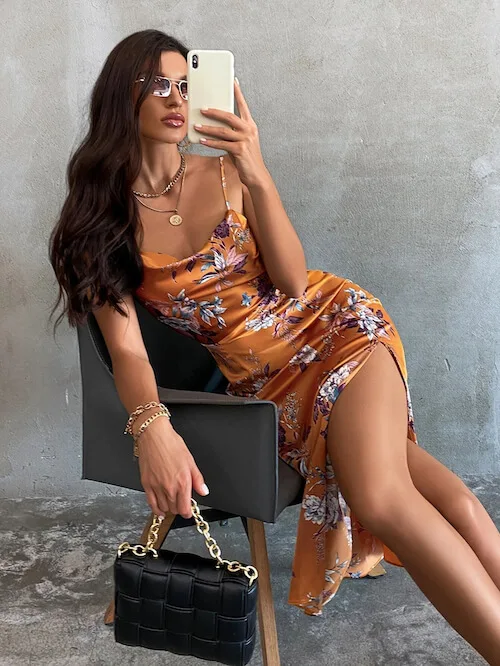 Sexy Outfit Ideas for Curvy Girls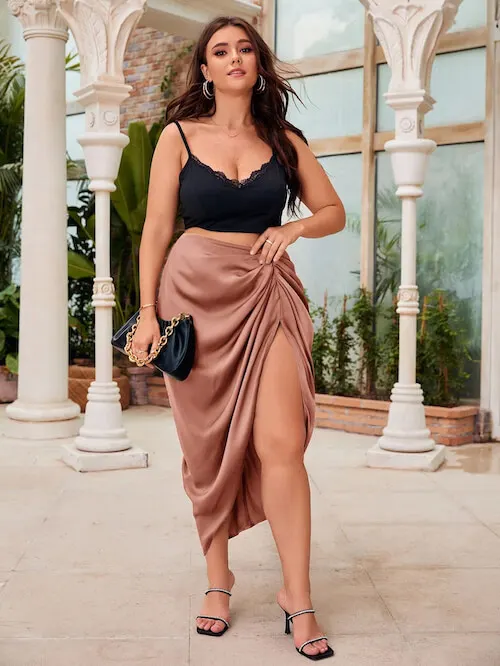 Lace Corset Crop Blouse + Vegan Leather Pants
Leather Jacket + Bodycon Strapless Mini Dress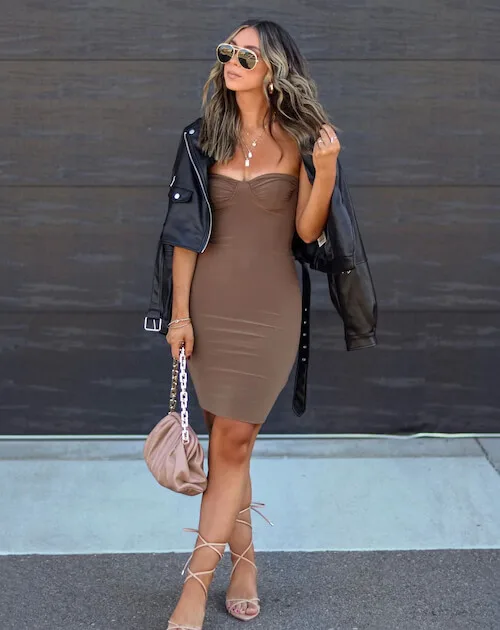 Dinner Date Sexy Look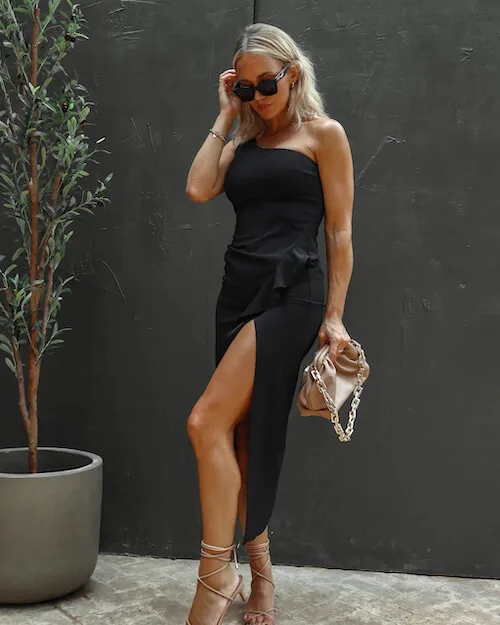 Sexy Date Night Winter Outfits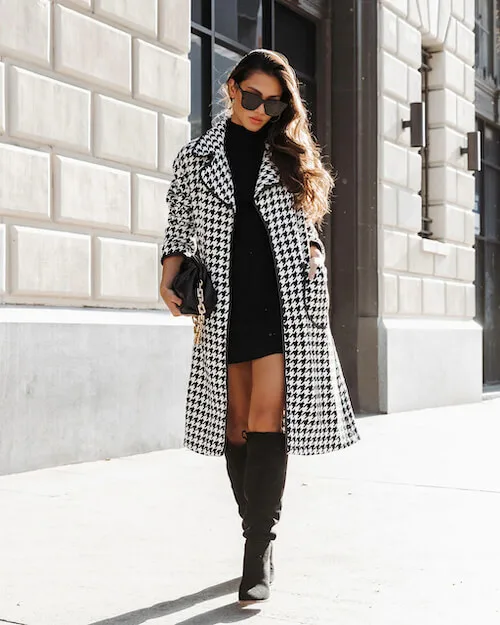 Hottest Jumpsuit Outfit Ideas
Sexy Party Outfit Ideas
Do you want to look and feel amazing at your next party?
Whether it's a night out with friends or date night with your significant other, there are many sexy party outfit ideas that can make you look both seductive and stylish.
From the classic little black dress to daring accessories, here are some tips for creating show-stopping looks that will get you lots of compliments.
Start by choosing a flattering silhouette that accentuates your figure in all the right places.
A fitted pencil skirt or cute pants paired with a sheer blouse is perfect for giving off an air of sophistication.
If you're feeling bolder, try a bodycon dress that hugs every curve – just make sure to choose one in a neutral color or light pastel so as not to look too flashy.
Mini Party Dress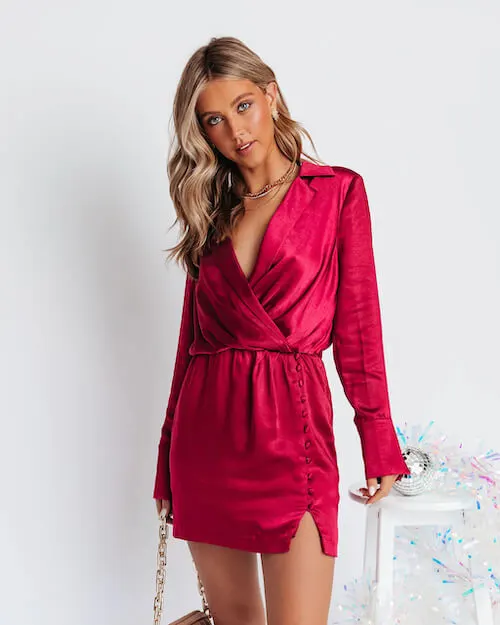 Glitter Crop Top + Flare Pants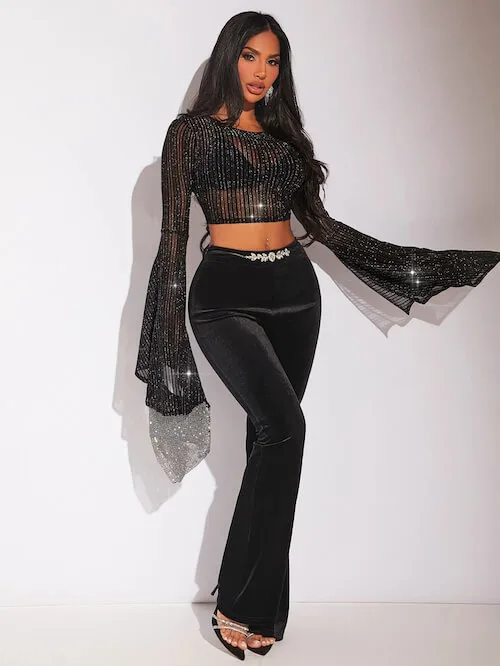 One Shoulder Maxi Dress With Diamante Rope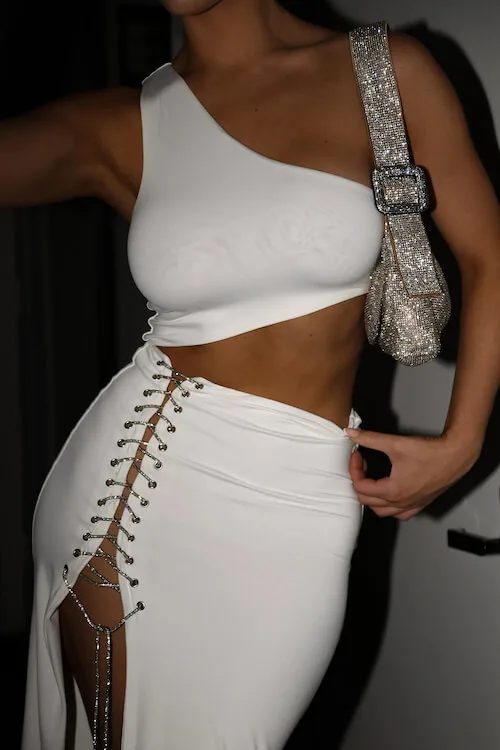 Black Mesh Top + Satin Pants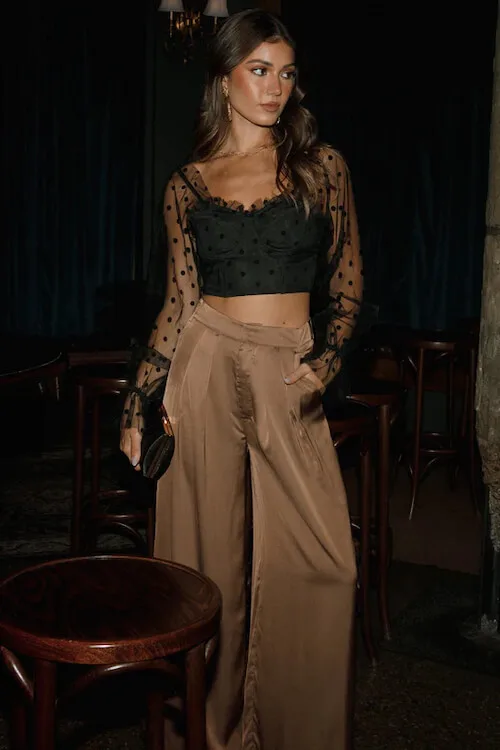 Sexy Club Outfits For Women
When it comes to hitting the club, fashion is key.
Women have a variety of options when it comes to their night out look.
You can choose from mini skirts, sequin pieces, corsets and bodycon dresses for a head-turning look.
For an edgier option, try pairing skinny jeans with a mesh top or bodysuit.
To show off curves and make any outfit pop, add some strappy heels and statement jewelry pieces.
These pieces will make any woman feel confident as they strut through the door of their favorite hot spot!
With these sexy outfits you'll be sure to turn heads at the club all night long!
Mini Skirt Outfit Ideas To Wear For Clubbing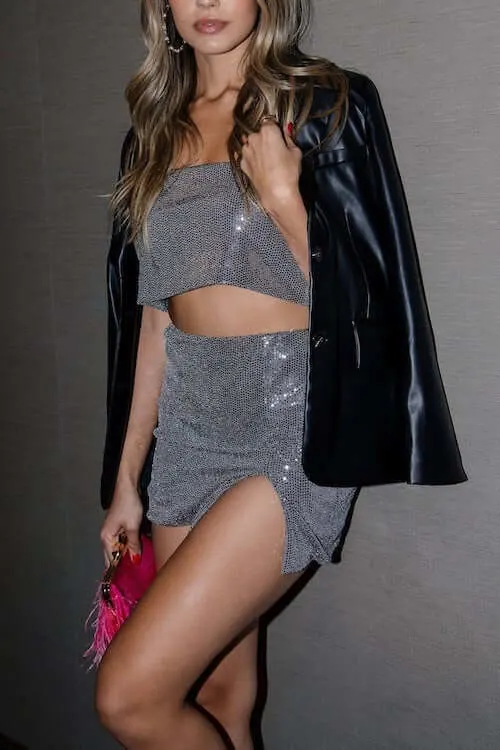 Strapless Peplum Top + Jeans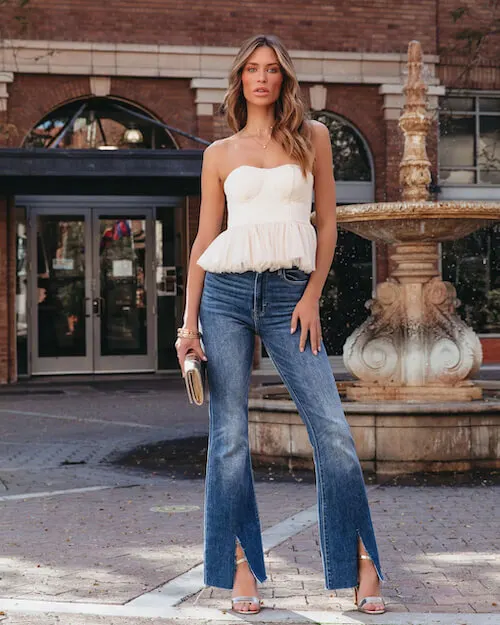 Bustier Dress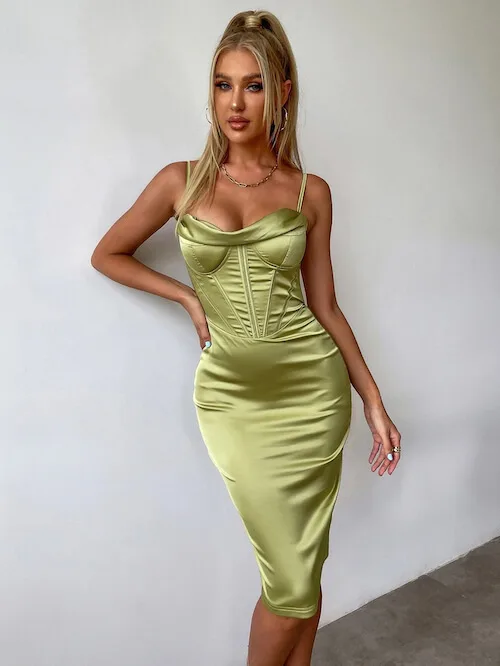 Blouse + Denim Mini Skirt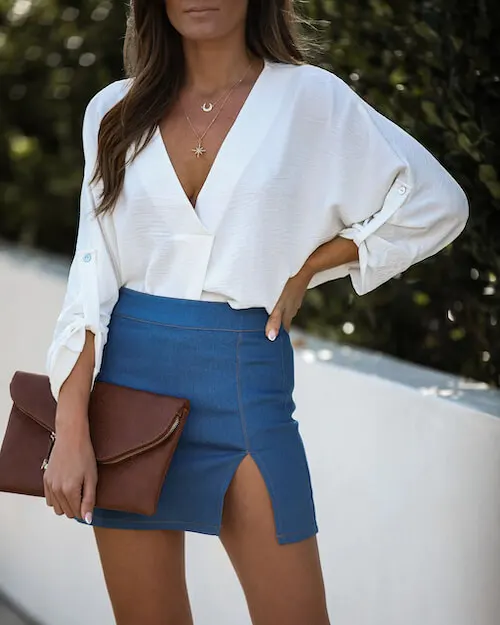 Split Hem Bodycon Dress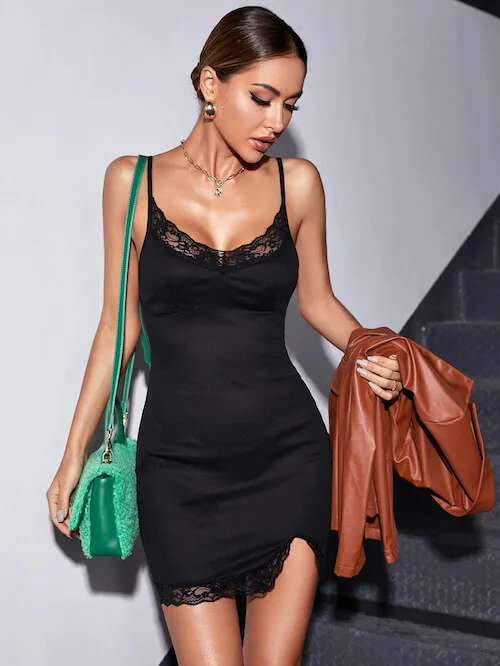 Red Cocktail Dress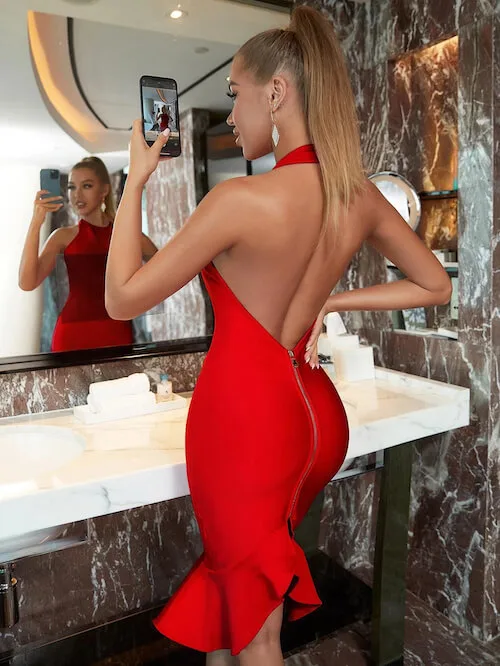 Hollow Out Crop Tank Top & Leggings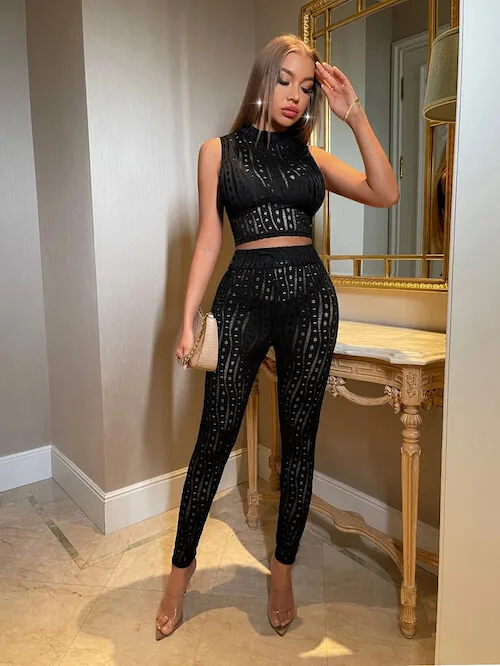 Sheer Fishnet Metallic Top + High Rise Pants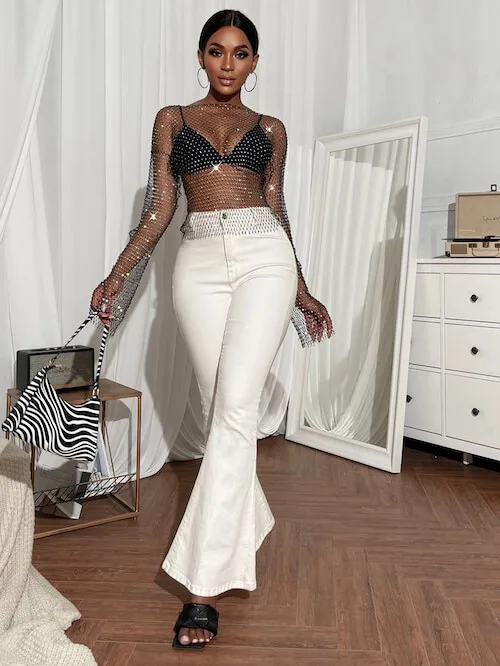 Mesh Corset Bodysuit + Black Skinny Jeans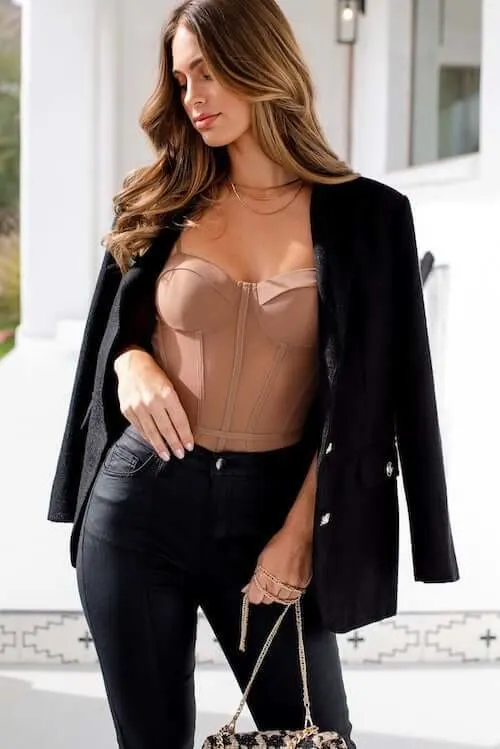 Rhinestone Mesh Top + Leather Skirt
Sexy Birthday Outfits
It's time to show off your style and confidence on your special day!
Whether you're looking for something cute and casual or a sultry, head-turning look, there are plenty of birthday outfit options for you.
For those who want to keep it classy yet subtly sexy, opt for a sleek dress paired with pumps and matching jewelry.
To make the most of this special occasion, try incorporating comfortable but stylish items like a sleek blazer into your chic look.
If you're feeling bolder, go all out in a glittery mini dress to really stand out at any gathering.
Complete the look with some fierce heels and glam earrings that will turn heads wherever you go!
Satin Blazer + High Heels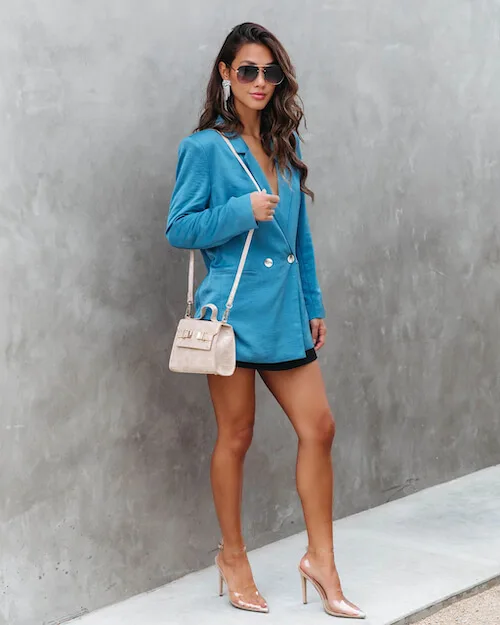 Backless Mini Dress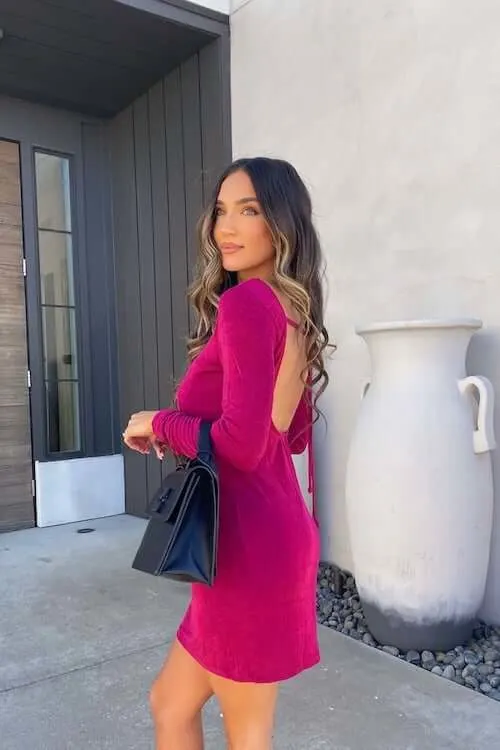 Flowy Wrap Dress
Low Back Diamante Mesh Mini Dress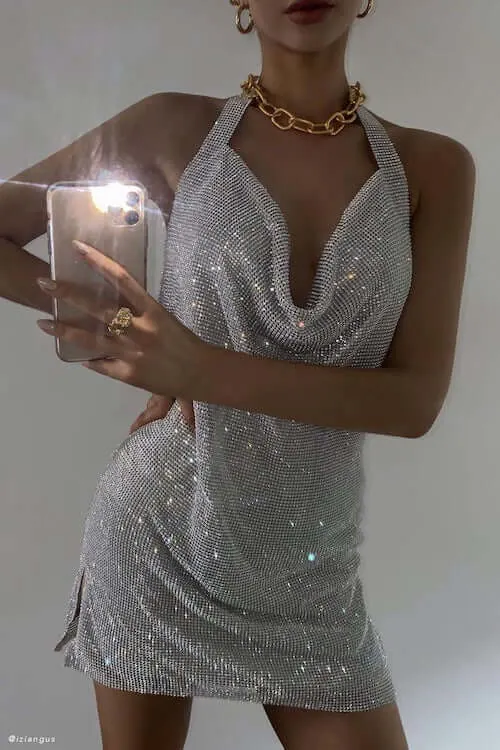 Sexy Vacation Outfit Ideas
If you're going on a romantic honeymoon or beach vacation, it's important to make sure your outfit is as sexy as your destination.
Whether you're seeking an updated classic twist or a sultry head-turning look, there are plenty of options for creating the perfect outfit.
Here are some fashion ideas that will ensure you look and feel amazing while enjoying your romantic journey.
For a polished yet timeless look, try pairing a breezy white maxi dress with flat sandals and dangling earrings.
This casual but chic ensemble can transition easily from day to night.
If you want something more daring for the evening, choose an eye-catching top and a pair of cute pants.
Balance out the neutral hue with bold color accessories like hot pink wedges and gold jewelry for an extra sexier vibe.
Sage Green Dress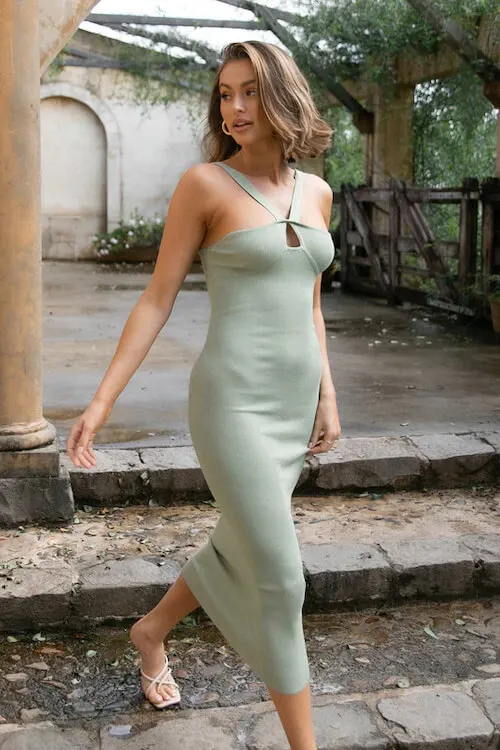 Simple Yet Sexy Little White Dress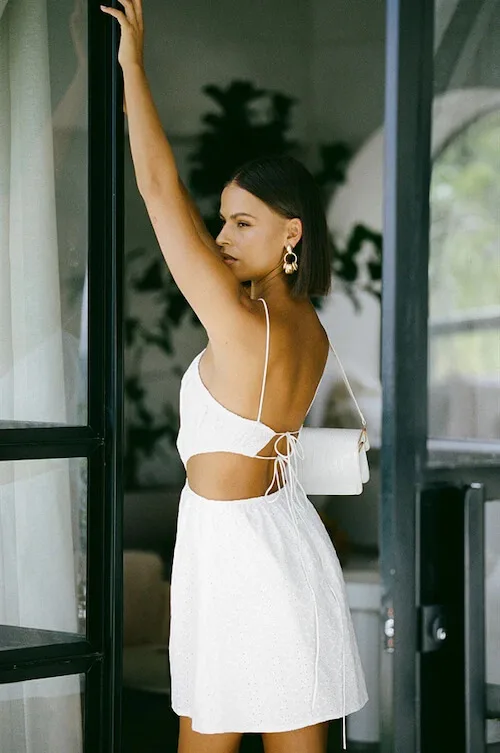 Cottagecore Floral Print Slit Midi Dress For Picnic Date
Plunging Neckline Crop Top & Skirt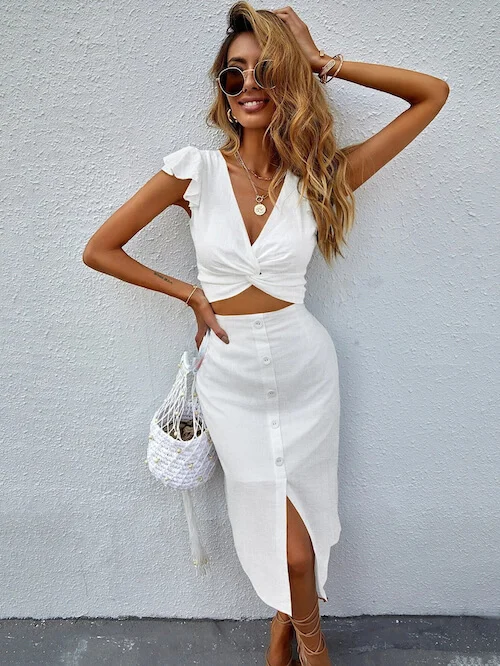 Off Shoulder Top + Nude Pants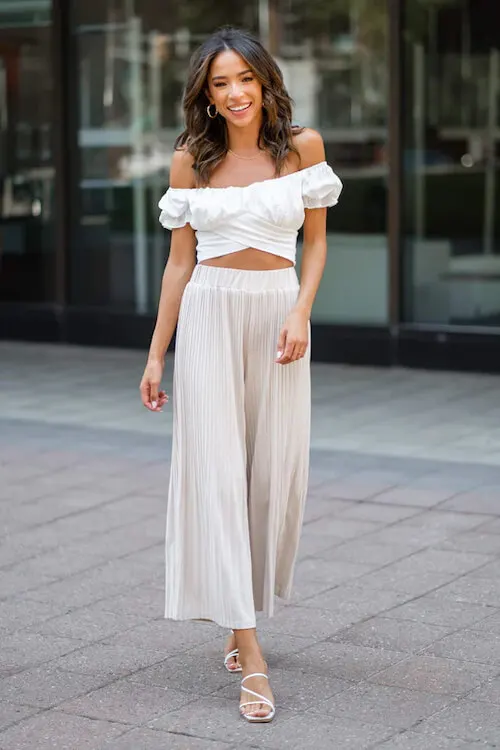 More Seductive Outfit Ideas
Are you looking for a seductive outfit to wear on your next night out?
You don't need to invest in expensive designer pieces to look sexy!
With some creative styling and the right pieces, you can create an unforgettable look without breaking the bank.
Little black dresses are timeless classics that never fail to make an impression.
Try teaming yours with some statement jewelry, heeled sandals, and bold lip color.
Or go for a jumpsuit with a plunging neckline, paired with chunky earrings and ankle-strap heels – perfect for making an entrance at any party.
If it's cold outside, add a leather jacket or faux fur coat for extra glamour points.
For those who like something more daring, why not try wearing high waisted trousers or skirt matched with an off-shoulder top?
Scroll on to check more seductive looks!
Casual Outfits with Denim Mini Skirt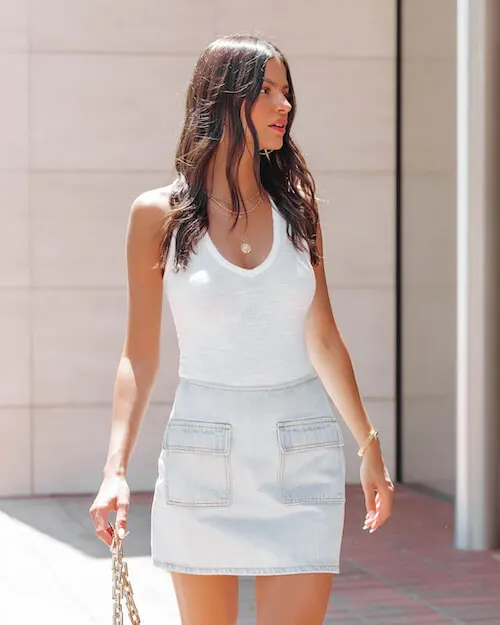 Floral Satin Dress + Leather Jacket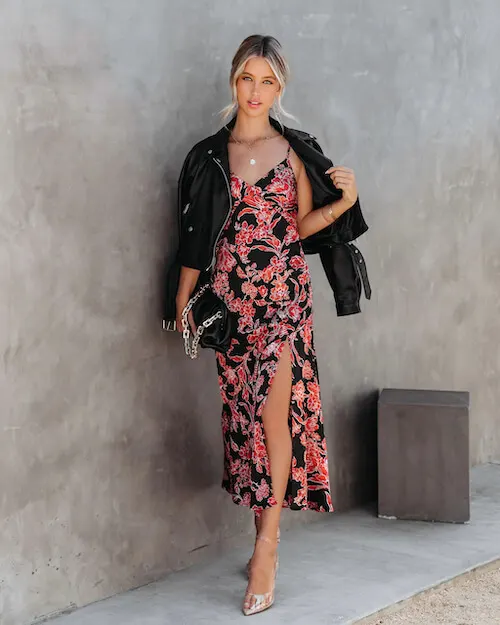 Twist Front Midi Skirt + Cropped Top + Ankle Boots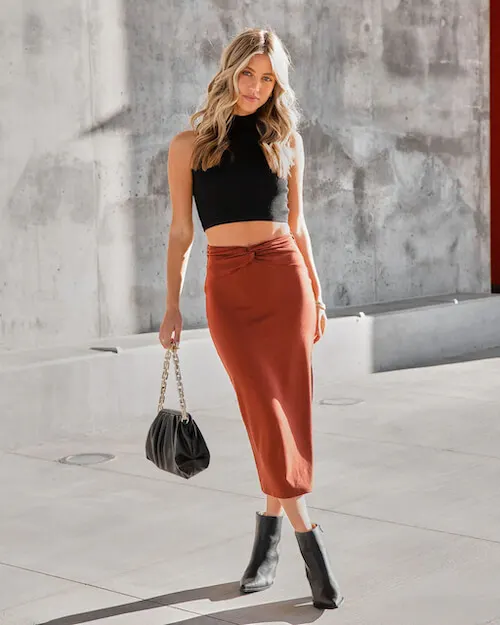 Lingeries, Black Cardigan, and Shorts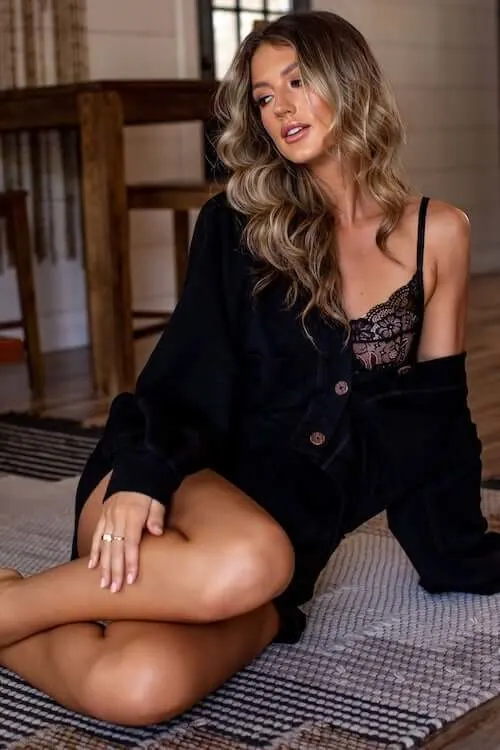 How do I look hot on a date?
When it comes to looking hot on a date, it is important to feel confident and comfortable in your own skin.
Start by wearing something that you feel makes you look good.
Choose an outfit that flatters your body shape, and don't be afraid to show off your best features.
Make sure everything is neat and well-fitted.
Accessorize with jewelry or a scarf for extra style points.
Don't forget to groom yourself – make sure your hair is neatly styled and your makeup looks flawless.
Feeling attractive will help you radiate confidence and appear more attractive to your date.
Lastly, remember that the most important thing is to be yourself and feel comfortable in whatever you choose to wear.
How do you dress casual and flirty?
Dressing casual and flirty can be a tricky balance to achieve.
You want to look cute and stylish, but also comfortable.
Fortunately, there are several tips you can follow to dress casually and still look flirty.
The key is in finding pieces that are comfortable yet stylish.
Reach for items like a knit tank top paired with high-waisted jeans or shorts to show off your waistline.
You can also add an oversized blazer or denim jacket for a more put together look.
Finish the outfit with comfy sneakers or sandals and some simple jewelry, such as dainty earrings or necklaces, for an added touch of flair.
If you prefer wearing dresses, choose one that's appropriate for the occasion but still has interesting details like ruffles or buttons down the front.
Don't forget to add a belt to accentuate your waist.
How can I look sexy with normal pants?
Looking sexy with normal pants is easy! Start by making sure you have the right fit, as this is key to looking your best.
Go for a slightly more fitted silhouette, as it will hug your curves and give you a more flattering look.
Choose a high-rise piece to give you a better figure proportion. You can also add a chic belt to your outfit.
Choose dark colors, such as black or navy blue, which will make you appear slimmer and more mysterious.
If you are feeling bold, try wearing leather pants or jeggings for an edgy look.
To complete the outfit, pair it with a cute top and some stylish accessories. Keep it classy by choose simple one without looking tacky.
Lastly, don't forget to finish off the look with a confident attitude and a great smile – this will always be the best way to exude sexiness!
This post was all about sexy outfit ideas.
About The Author
Tracy is an experienced personal stylist, shopping expert, and fashion & lifestyle blogger. She has been featured on Bustle, Best Life, Glam, The Zoe Report, Mic, and GoBankingRates, for her insights on fashion, beauty, home decor, and lifestyle. Read More
Related Posts: