Looking for cute going out outfit ideas? Check this post for the trendiest outfits we handpicked to shop directly for your next night out!
Going out has always been a delightful thing. Although we have all often heard that some essentials and appropriate jewelry are enough to create a suitable going out outfit, who would refuse to refer to more fashionable and unique outfit ideas? After all, going out is a critical moment for us to shine. Why not make your appearance better every time?
In today's post, we will share the 35 best night-out outfits with different styles, and our favorite online stores for going out outfits. You can click on the links below the pictures to buy them directly!
So scroll down to check the tips and going out outfit ideas. Don't forget to pin the ideas you like!
How To Dress When Going Out? 7 Genius Tips
1. A dress is one of the simplest but cutest choices.
Choose a fit that shows your lines. Don't worry if you have a slight belly or thick legs. Not too many people pay attention to these at night.
If you are worried that your belly is too apparent, you can choose clothes with folds on the waist and abdomen or choose clothes with a more decorative belt on the waist, which can cover your belly well.
In addition, you can choose to expose your shoulders as much as possible, or wear statement necklaces and earrings, so that people can focus on your face and upper body.
2. Emphasize your waistline.
Choosing clothes with a waistband or clothes with a belt or crop top can emphasize your waistline. The waistline is one of the sexiest parts of women, and it is more modest and sexy, and it will not make your clothes look cheap.
3. Wear comfortable shoes.
Sometimes you will go from bar to bar, and a pair of comfortable shoes can save your good time!
4. Take care of your hair.
If your hair is not shiny, use hair accessories such as hair clips. The hair clips are viral recently.
5. No need to buy clothes specifically for winter.
If you have a tight budget, many going out outfits you use in spring and summer can be worn until winter. You only need to add a short coat or an oversized blazer, and long boots.
6. Make use of the clothes you already have in your closet.
Cami tops, baggie jeans, oversized bottom-down shirts, etc. these items that may be already in your wardrobe are excellent to create trendy going out outfits. So don't forget to mix and pair the clothes you already have with your newly bought clothes.
7. Accessories can change the style of an outfit!
Earrings, necklaces, bags, and shoes are handy tools that can level up a simple outfit! If you don't know what accessories to choose, choose the big gold hoops, chain necklaces, small black bags, and high heels in the 90s style. You can't go wrong!
Best Going Out Outfit Ideas
Casual Going Out Outfits
1. A Ruffled Detailed White Mini Dress
2. Crop Tank + Wide Leg Pants
3. 90s Style Knit Mini Dress
4. Print Halter Top + Loose Pants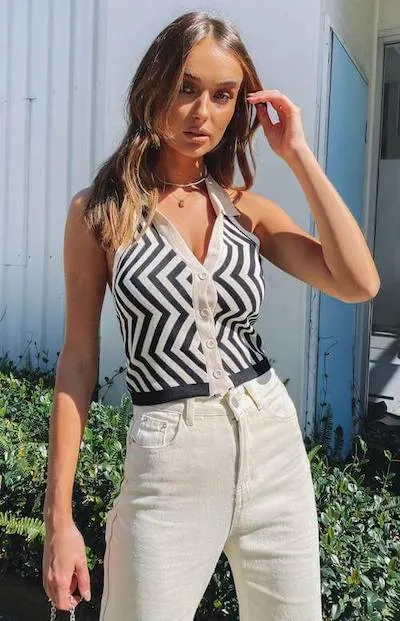 5. Unique Print Shirt Dress + Big Hoops
Going Out Outfits With Jeans
6. Halter Crop Top + Jeans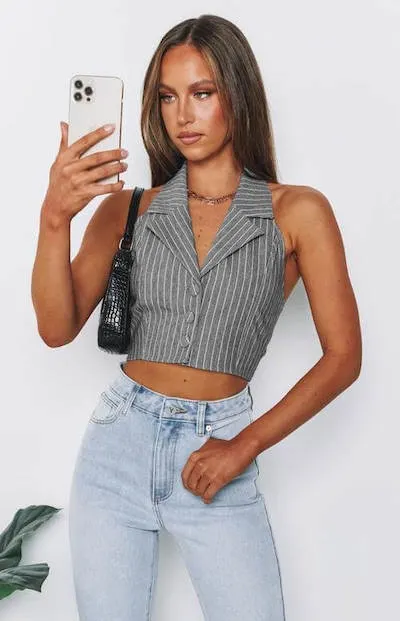 7. Lace Cami Top + Jeans
8. White Cami Crop Top + Wide Leg Jeans
9. Scarf Top + Skinny Jeans
Cute Going Out Outfits
10. Wrap Mini Dress + Layered Necklaces
11. One Shoulder Slim Mini Dress + Black Boots
12. Lace Cami Crop Top + Mini Dress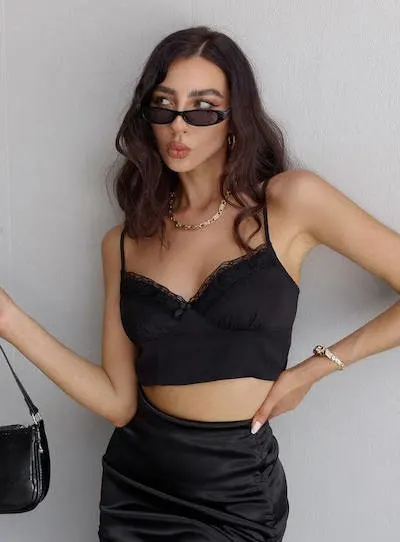 13. Halter Skater Mini Dress + Gold Hoops
14. Beautiful Satin Mini Dress With An Open Back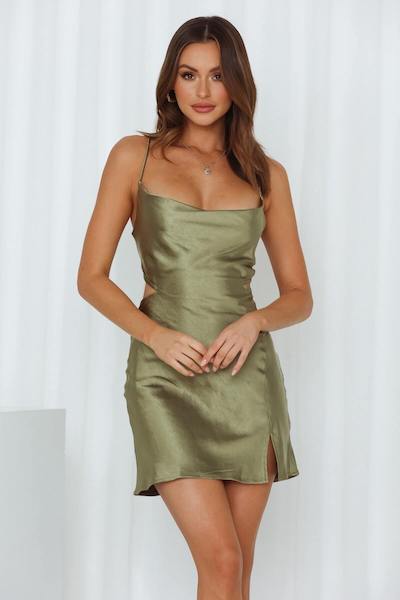 15. Sexy Halter Crop Top + Cute Straight Leg Jeans
16. Strappy Cut Out Crop Top + Pants
17. Floral Split Mini Dress
Hot And Sexy Going Out Outfits
18. Corset + Animal Print Mini Skirt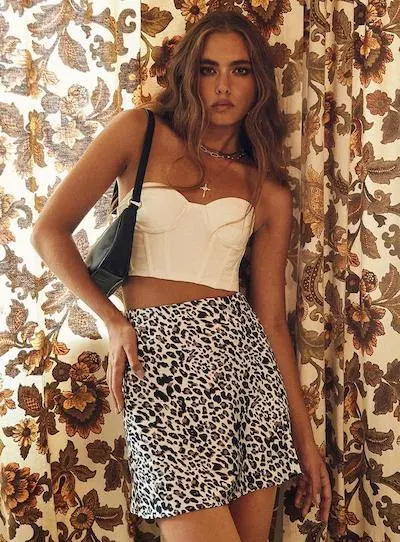 19. Slim Lace Up Back Mini Dress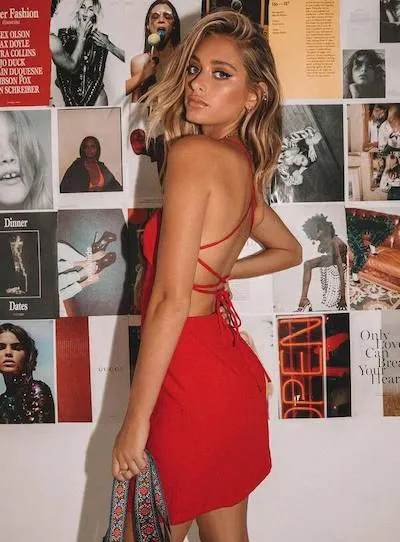 20. Satin Scarf Top
21. Ring Detailing Crop Top + Animal Print Pants
Edgy Going Out Outfits
22. Bustier + Pants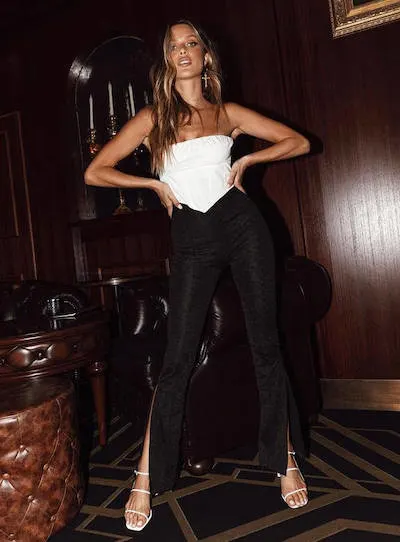 23. Animal Print Oversized Blazer + Belt + High Heel Sandals
Chic Going Out Outfits
24. Wrap Mini Dress + High Heel Sandals
25. Black Flared Mini Dress
26. Black Halter Mini Dress
27. Tie-up Open Back Top + Pants
Classy Going Out Outfits
28. Cut Out Slip On Midi Dress
29. Skinny Halter Open Back Midi Dress
30. Stomach Cut Out Long Sleeve Knee Length Dress
31. A Lush Ruched Mini Dress
32. Slip Midi Dress
Going Out Outfits For Winter
33. Wrap Knit Dress
34. Off Shoulder Knit Dress
35. Blazer Dresses + Boots
Where To Buy Cute and Affordable Going Out Outfits? Top 11 Stores
So besides the outfits we love above, below are the top 10 stores where we shop for trendy, cute, and affordable going out outfits.
1. SHEIN
The best place to shop for affordable and sexy sequin dresses, sequin tops, leather pants, leather skirts, plus size party outfits, and stunning statement earrings.
2. Princess Polly
For crop tops, slim skirts, corsets.
3. Beginning Boutique
For cute and sexy cut-out designs.
4. ASOS
For mini wrap dresses, which can show the beautiful waistline and help hide belly fat!
5. Hello Molly
For midi dresses, to get a classy look.
6. Urban Outfitters
For mini skirts. They have unique and beautiful patterns to make your outfits stand out!
7. White Fox
For feminine and sexy dresses and tops. And they have amazing bustiers.
8. PrettyLittleThing
They have cute and bright color designs in their going out collection. So if you love to shop for unique colors, check them!
9. Nasty Gal
For blazer dresses and boots.
10. Missguided
For oversized shirts and shirt dresses.
11. Amazon
For slip dresses, bags, and shoes. I strongly recommend you check their brand, The Drop, to shop for high-quality and affordable designer dupes!
This post was all about going out outfit ideas.
About The Author
Tracy is an experienced personal stylist, shopping expert, and fashion & lifestyle blogger. She has been featured on Time Magazine, Bustle, Best Life, Glam, The Zoe Report, Mic, and GOBankingRates, for her insights on fashion, beauty, home decor, and lifestyle. Read More
Related Posts: