Want to know what to wear in Las Vegas clubs? Check this post for the best style guide for Las Vegas nightclubs and the 30+ chic Vegas club outfits for the sin city!
Are you heading to Las Vegas and can't wait to experience their fabulous clubs? Are you worrying that you may wait in long lines for an hour but only receive a No from the doorman?
You may have heard that more and more Las Vegas clubs relaxing their dress code policies now but there is still a dress code there, especially in the hottest clubs. So it is important for us to play by the rules to fully enjoy the nightlife better in Las Vegas.
If you are looking for the best style guide and the best outfits to copy directly for Las Vegas clubs, you've come to the right place.
In today's article, I am sharing with you Las Vegas dress code for clubs, must-know tips on Dos and Don'ts for Las Vegas club wear for both men and women, and the 30+ best Vegas club outfit ideas for your to copy and shop directly.
So scroll down to check these Vegas club outfit tips and ideas, and don't hesitate to pin them to your Pinterest board and share them on social media sites.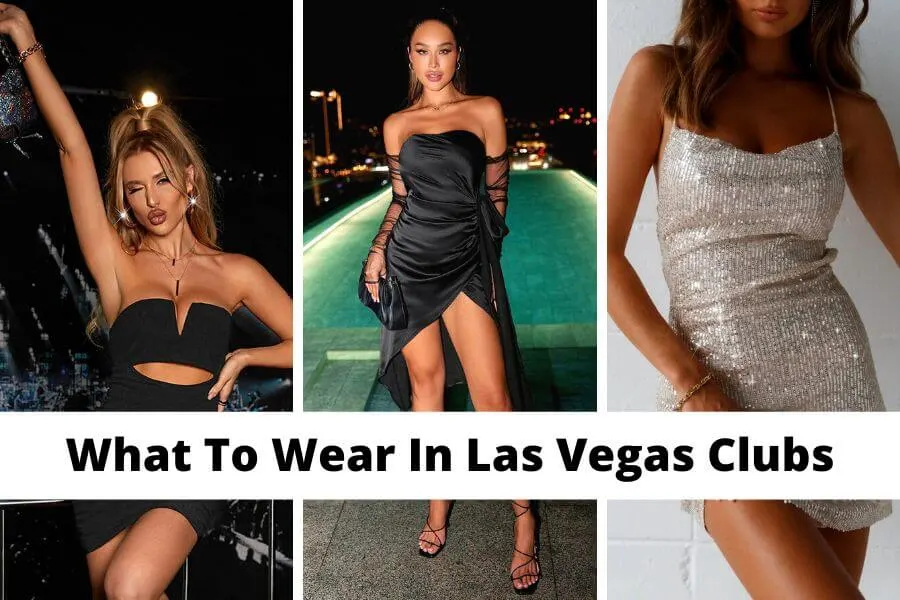 This post may contain affiliate links, which means I'll receive a commission if you purchase through my link, at no extra cost to you. Please read the full disclosure here.
This post is all about what to wear in Las Vegas clubs.
Las Vegas Nightclub Dress Codes: Dos and Don'ts
Do Clubs In Las Vegas Have A Dress Code?
Yes, every nightclub in Las Vegas enforces a strict dress code policy whether you have a bottle service reservation or if you are on the guest list. After all, this city is all about glamour and fun.
Las Vegas has the most famous DJs from around the world and many well-known celebrities attending the clubs, so Vegas nightclubs want to maintain a classy reputation, including their dress code policy.
The good news is, that most of the official Las Vegas clubs dress codes are exactly the same, and if you stick to the "dress to impress" general rule, you shouldn't have too many issues getting into the club.
So don't worry, I will break down the policy rules for both men and women to help you understand what their official dress code policies are all about. And I also include our favorite outfit ideas for more inspiration to help you out choose the perfect nightclub outfits for your Vegas trip.
Las Vegas Nightclub Dress Code For Men
For men, all Vegas nightclubs love upscale casual outfits. All sports and athletic outfits and athletic gear are not allowed, and you should wear tight and clean, on-trend clothing pieces instead.
The safest Vegas club outfit for men is a stylish slim collared shirt, tie, jacket, and nice pants. You can also add a good watch to complete the look.
Check the club's website for the dress code before you buy tickets, bottle service, or table reservations, to make sure you don't miss anything important.
And if you don't get the green light from the door staff, don't take it personally, keep cool and calm. Make a polite request to the door staff to allow you to get into the club, and you make get luck.
Las Vegas Nightclub Dress Code For Women
Bring your best club outfits that you are most confident with to the Vegas clubs. Don't hesitate to dress up!
The easiest style tip is to keep them short, like short skirts, short dresses, or tailored shorts, to make you sexy.
Feel free to wear pieces with trendy and dazzling details like sequins, fringes, and pearls, and you can also choose vibrant color colors and bright prints to add more visual interest.
You should also make sure that you can move comfortably with the outfits. You may need to walk crossing a big Las Vegas casino to the nightclub, or you should stand on the dance floor for a long time, or you will be dancing the whole night. So a set of comfortable outfits including a pair of comfortable high heels will make you enjoy the fun-filled night so much better.
What Are Not Allowed To Wear To Vegas Clubs?
All sports and athletic apparel are not allowed to wear to a Las Vegas night club. So you should never wear the following items: athletic shoes, tennis shoes, baseball caps, sports coats, or sports hats (Exception: fedoras and the like are usually ok).
Wear these athletic wear for your daytime trips.
Other pieces that are not allowed include work boots, flip flops, shorts, large heavy chains, capris, cutoffs, torn clothes, loose tank tops, baggy pants, and see-through pieces. Flat sandals are ok as long as there is a strap that goes around the heel of the foot.
Are there any exceptions? Of course yes. You may see people wearing similar attire but receive different reactions. Please stay cool. Some people who know somebody in the clubs even the club owner very well, they may be allowed into the clubs even though they are wearing the items I list above.
However, many of us visiting Las Vegas night clubs don't know the staff, aren't regulars, and just pay general admission or are on the guest lists, so we have to play by the rules.
Can Guys Wear T-Shirts To Vegas Clubs?
Officially, the best top for a guy for Vegas clubs is a nice dress shirt, but now, if it is not a baggy T-shirt, a fashionable T-shirt is allowed to more and more Vegas clubs now.
But please make sure you are choosing a stylish piece, and if you can, add a trendy jacket (like a satin or silk blazer or a chic low-profile sports jacket or sport coat), and some pieces of good-fashion-taste accessories to make your outfit a more appropriate club attire.
Can You Wear Jeans To Vegas Clubs?
Trendy jeans are allowed in Vegas clubs for men and women. But you should choose a cute top and excellent statement jewelry to pair with your jeans to make you stand out enough to be allowed to get into the club.
Also, you are not allowed to wear baggy jeans, cropped jeans, or jeans covered in holes to most of the clubs. A pair of tight dark jeans is a safer choice.
What Shoes To Wear To Vegas Clubs For Men And Women?
For men, a pair of leather dress shoes is the best choice. Sometimes low profile tennis shoes as long as they are solid black are fine. But please make sure their laces are also black and they don't have huge logos on them.
For women, pick up your favorite high heels. Stilettos can dress up almost any casual wear.
If you can't bear the thought of wearing high heels all night, prepare a pair of foldable flats in your purse.
What To Wear To Vegas Clubs For Summer Months?
For men, wear a nice collared shirt, a pair of dress pants or trendy jeans, and a pair of dress shoes.
For women, a combo of a cute crop top and a sexy skirt or skinny jeans is a good idea, or you can choose a little black dress or a short sequin cocktail dress. Complete your look with bling statement jewelry, a pair of high heels, and a chic small purse, and have a great night.
What To Wear To Vegas Clubs For Winter Months?
Pick a light warm jacket to make sure you still look sexy and cute enough inside the nightclubs. One important thing: Most Vegas clubs have coat checks but some may don't have. So check beforehand if you can or please smartly choose a jacket that would not be a hassle.
What To Wear To Vegas Day Clubs Or Pool Parties?
Generally, pool venues require guests to wear beach-themed attire.
So for women, if you are heading to a pool party, please wear a cute swimsuit and cover-up or a loose flowy dress. Pair your bathing suit with pretty sandals, and stylish sun hats for good looks.
For men, wear your best board shorts or swim trunks. For the tops, a plain or V-necked tee should work for men. A sleeveless tank top is also acceptable. But please don't walk up to the door half-naked, and stay away from athletic attire.
What To Wear In Las Vegas Clubs: Best Las Vegas Nightclub Outfits
Want more inspiration? Ahead, check the best Las Vegas club outfit ideas from our favorite retailers to copy and shop directly. We cover both affordable pieces and designer pieces for you to choose from.
Enjoy the hot Vegas night with a shining sequin top, fashionable cocktail dresses, chic cut-out designs, beautiful tight pants, cute high heels, and a delicate small clutch. Embrace bold and high-quality statement earrings to bring your most confident smiles for the nighttime. Add gorgeous red lip balm to complete the whole look.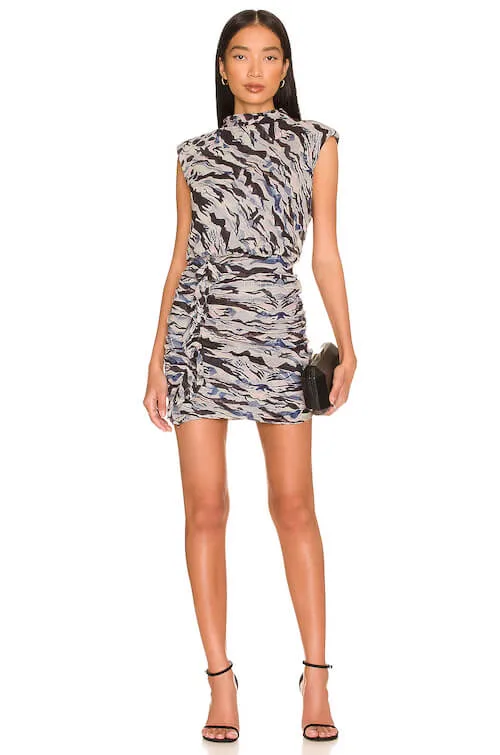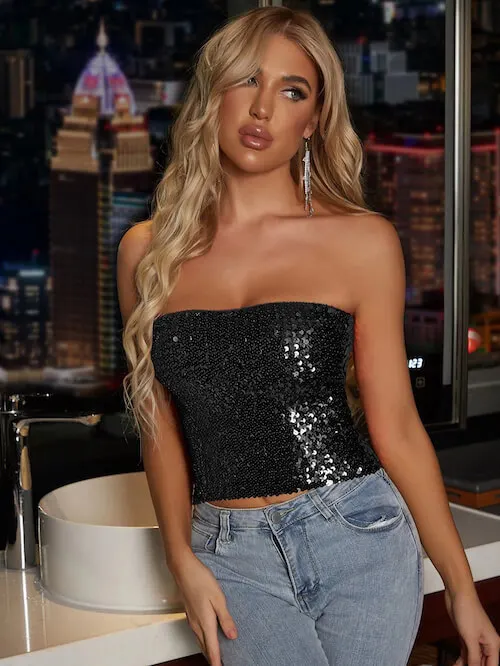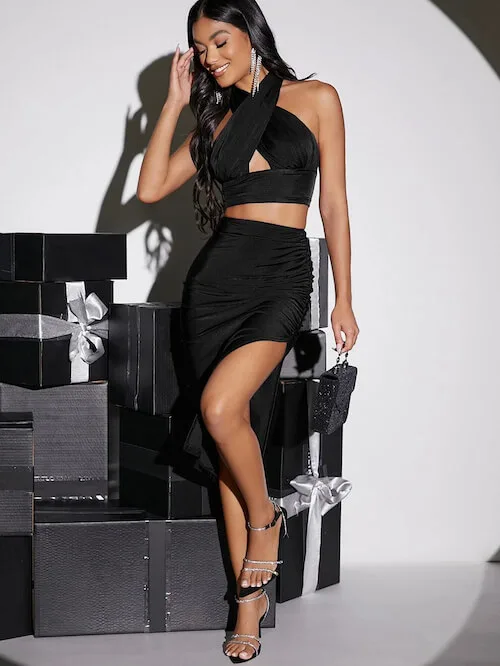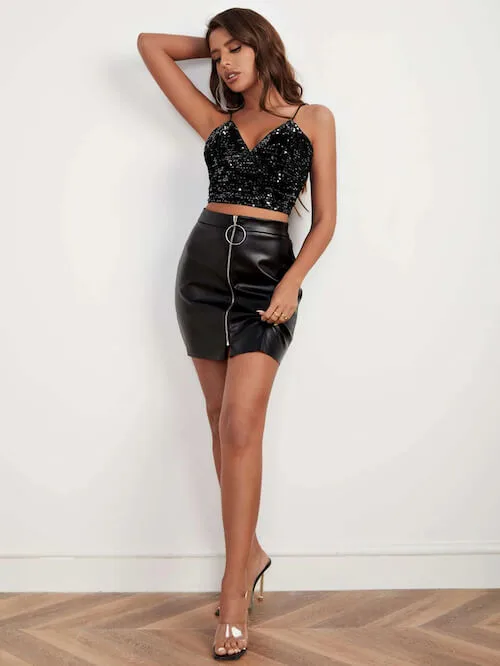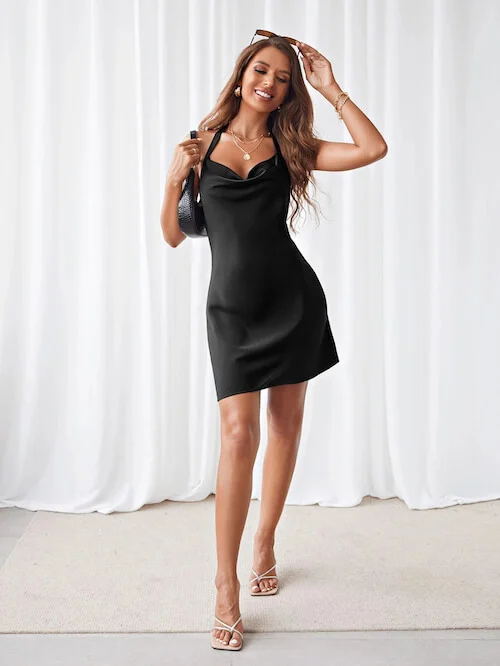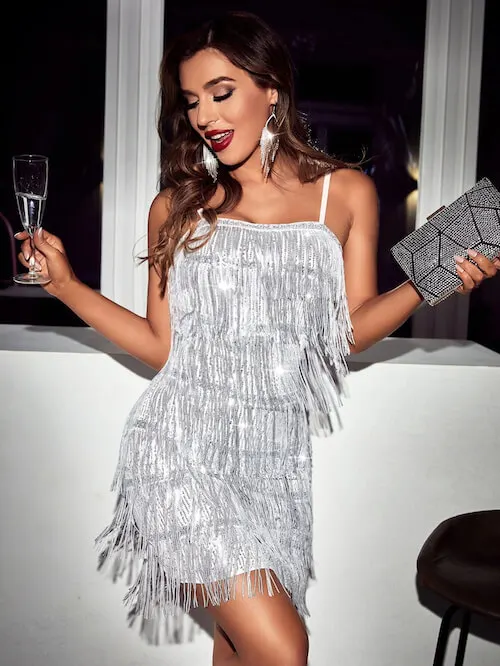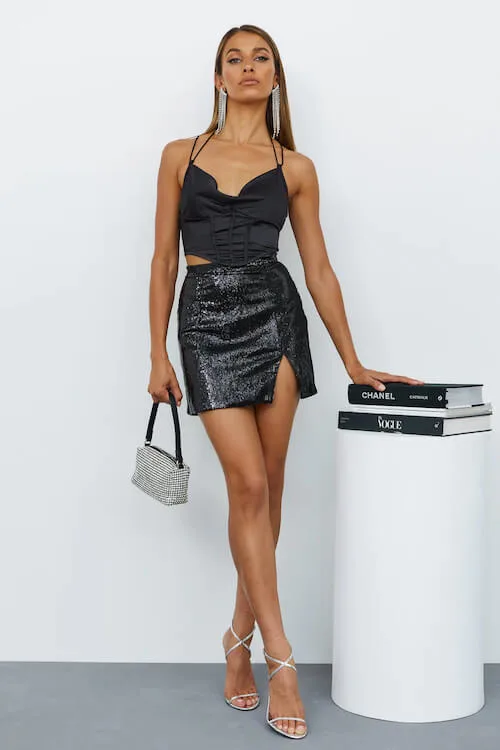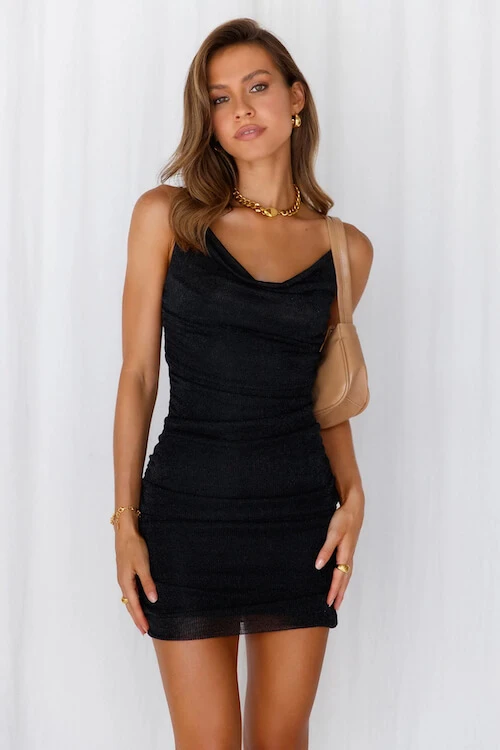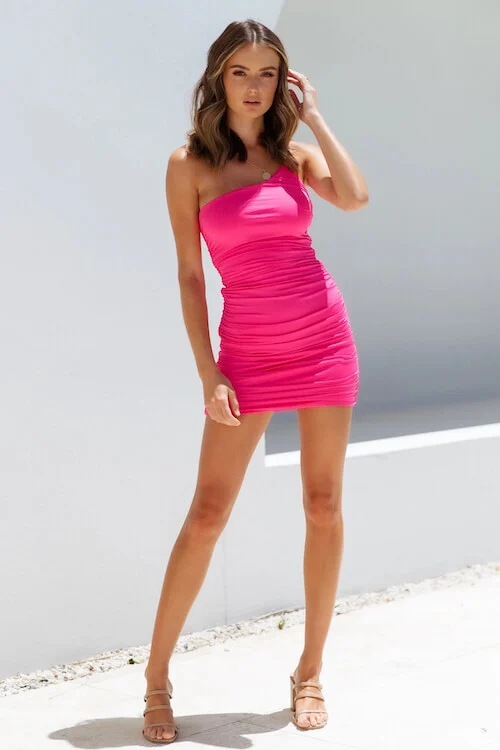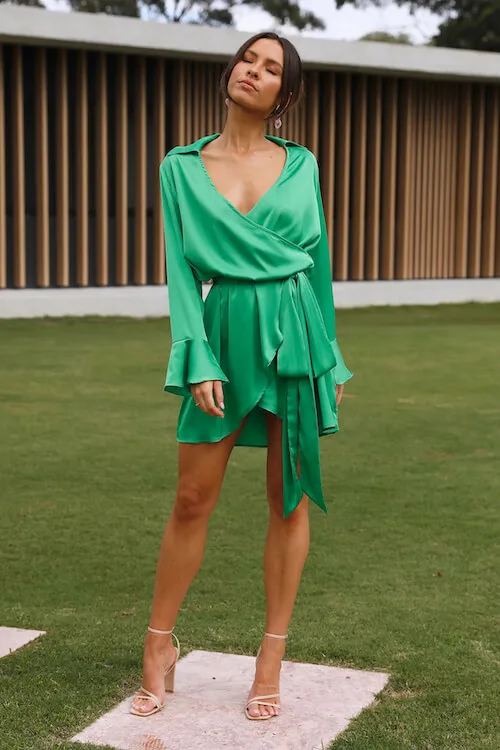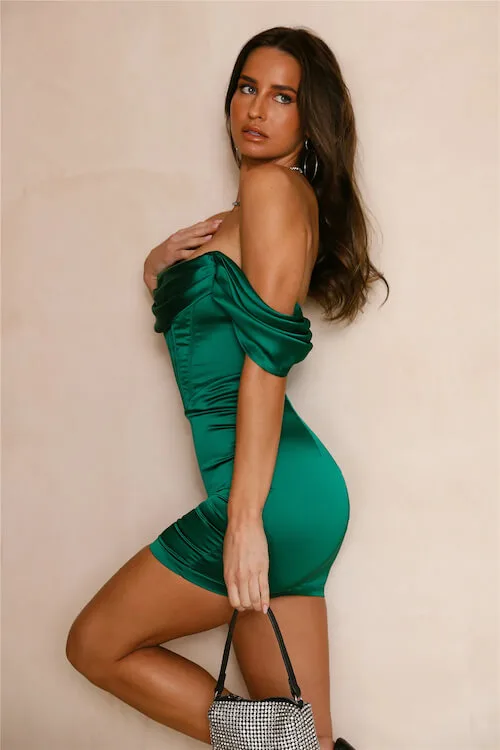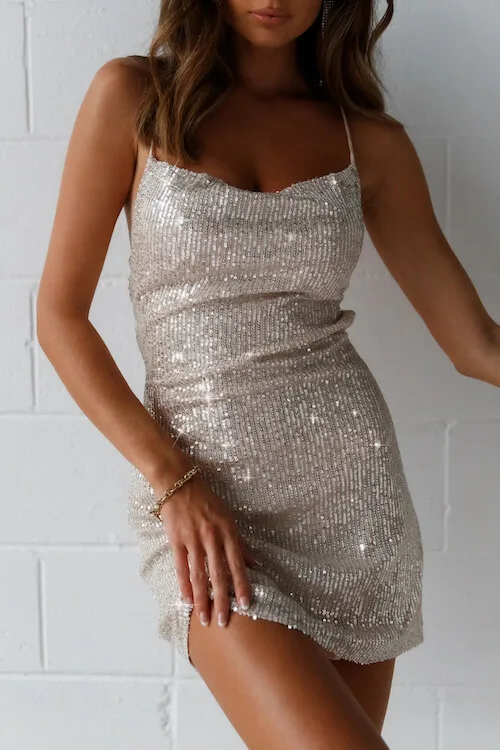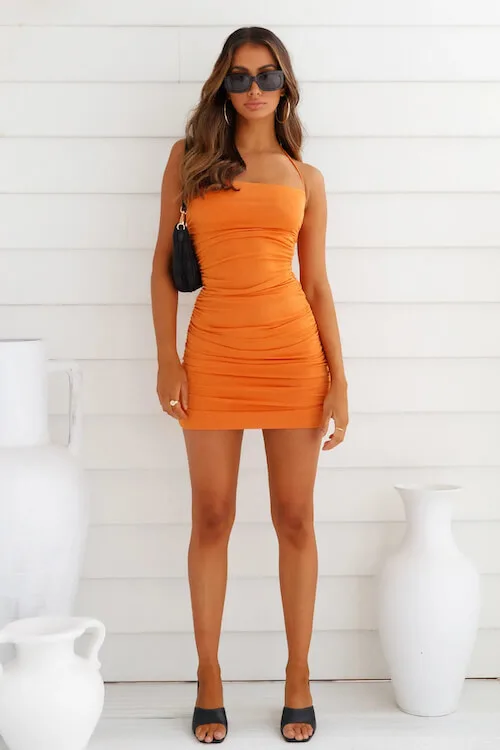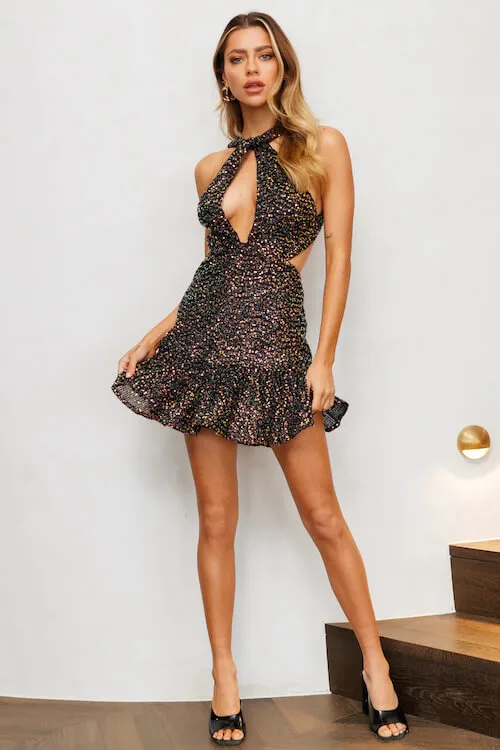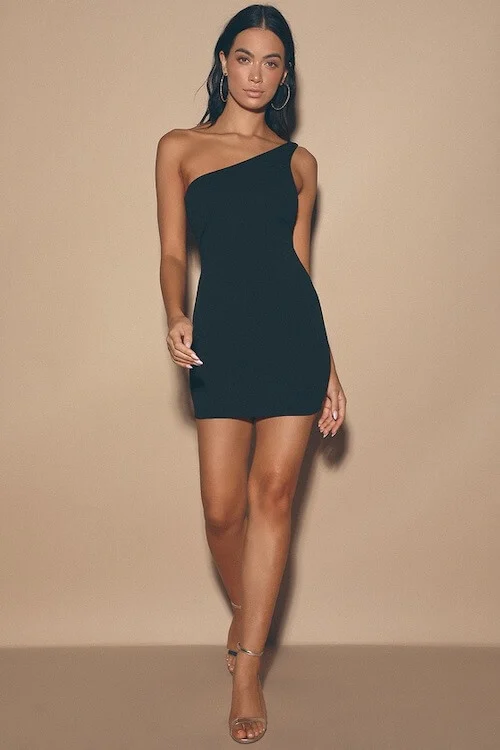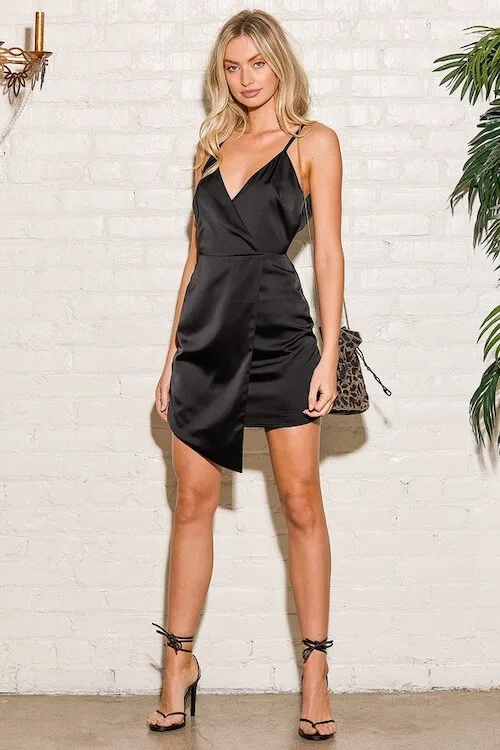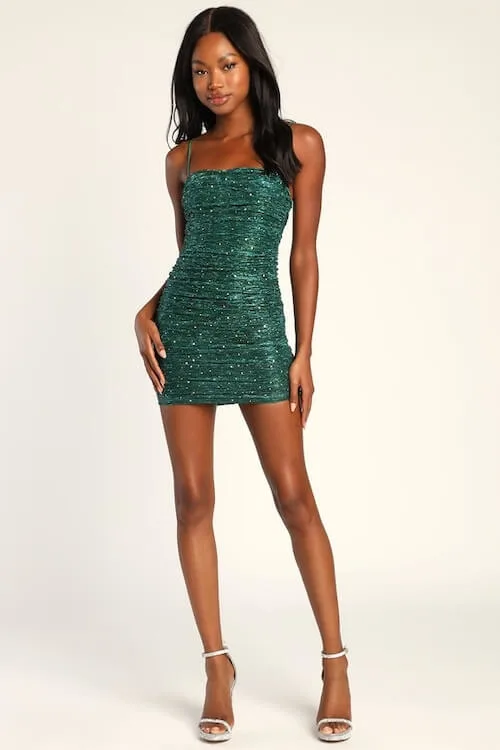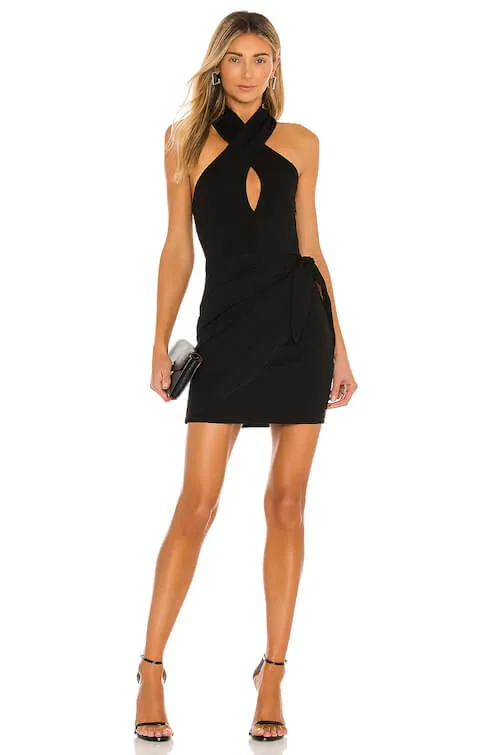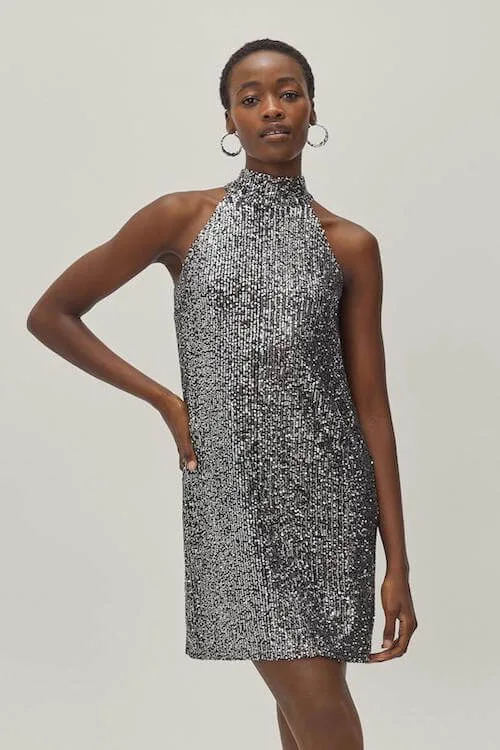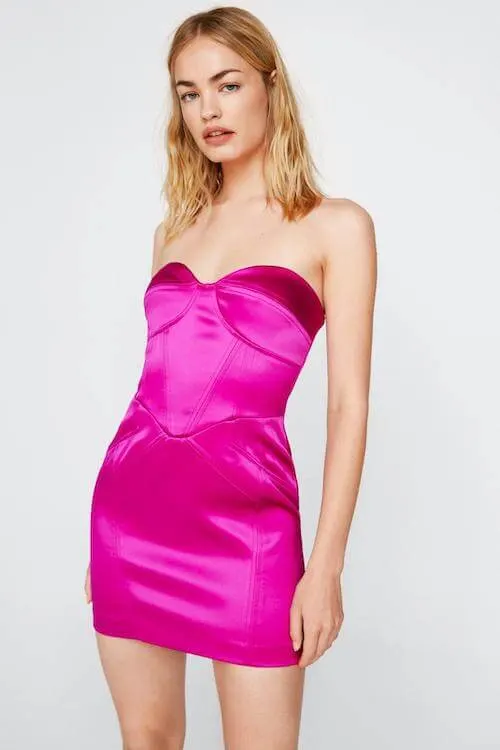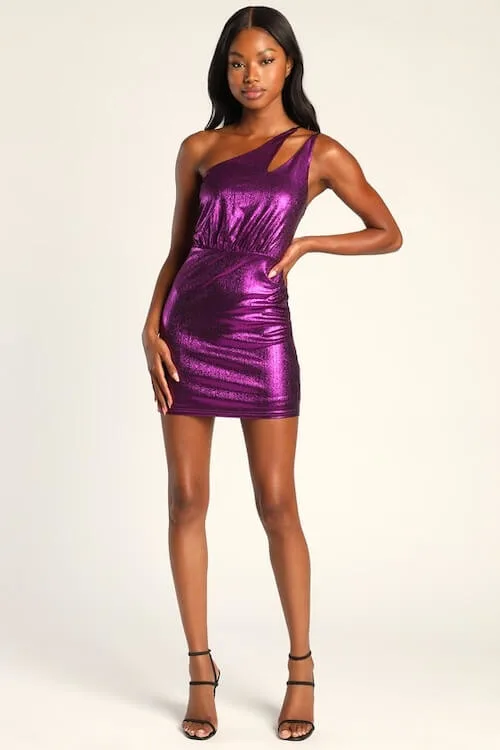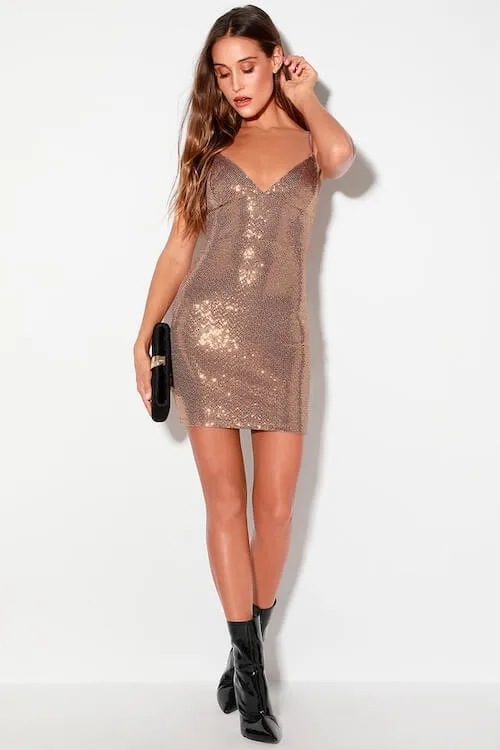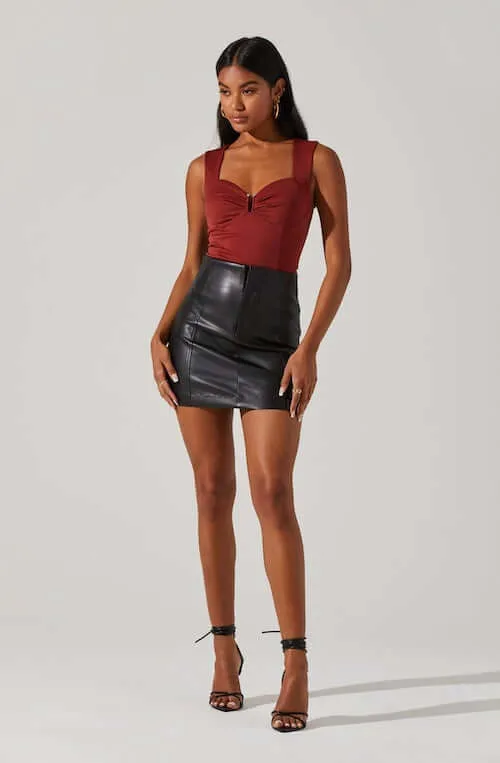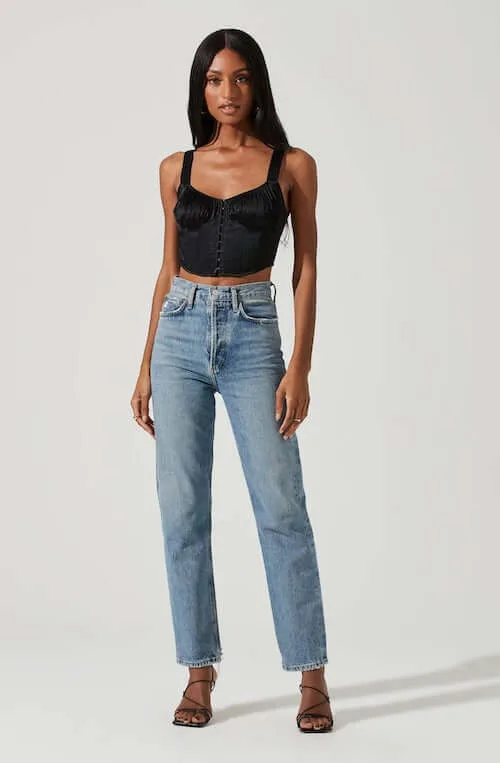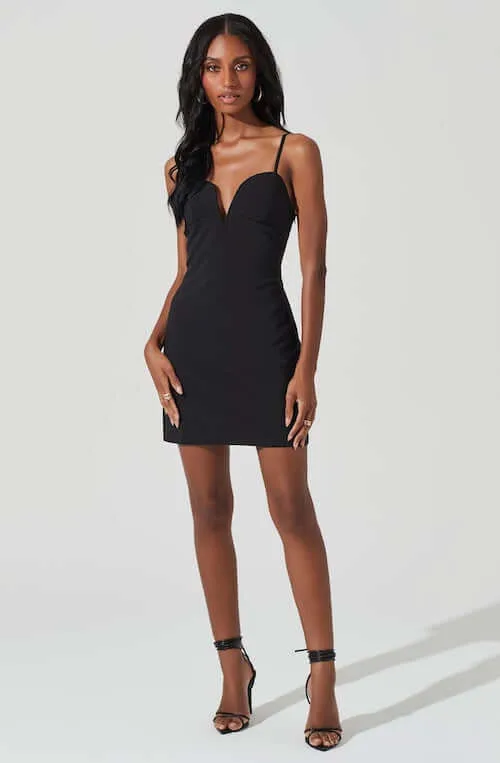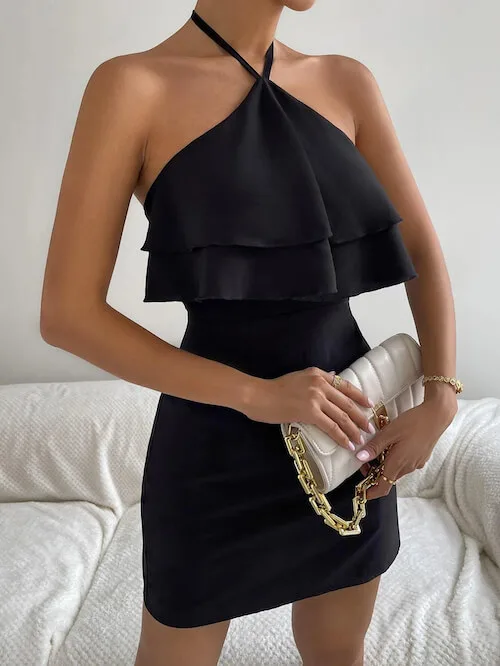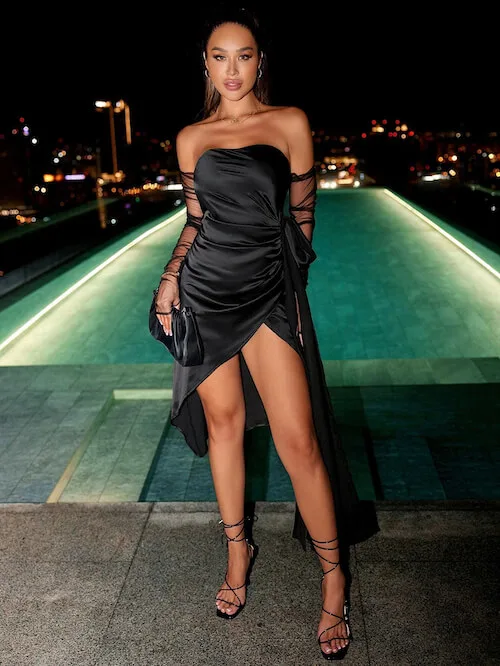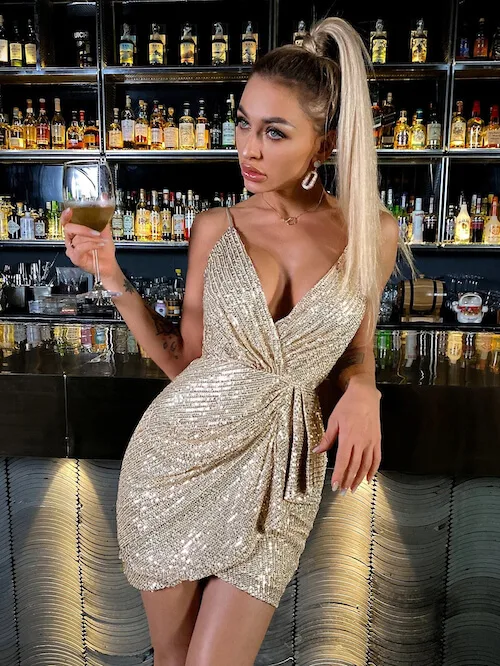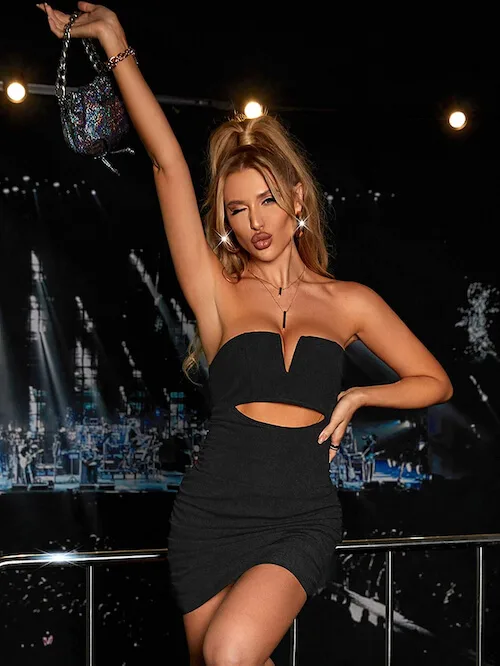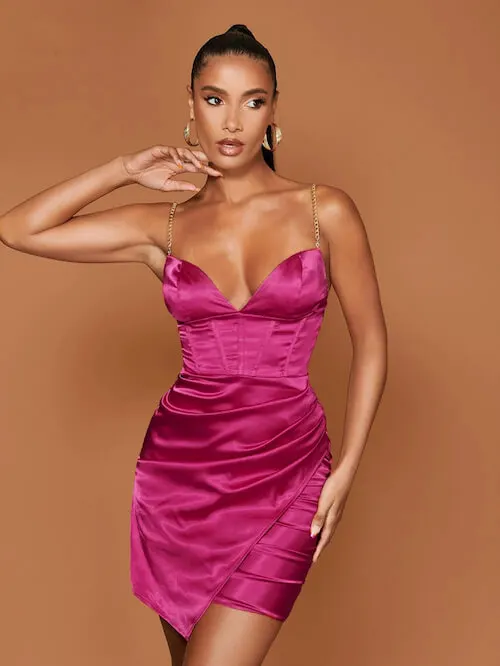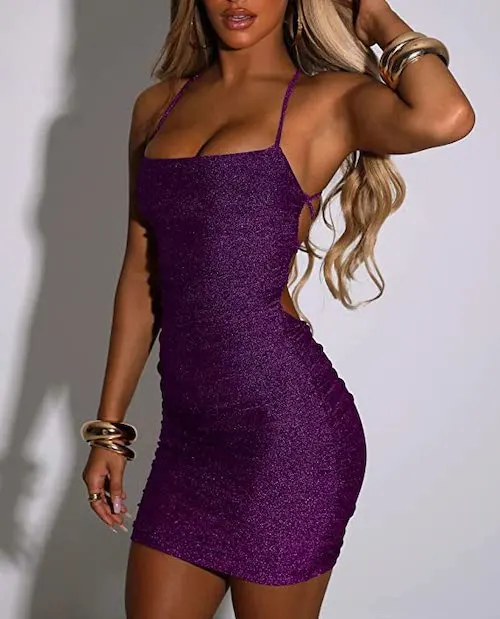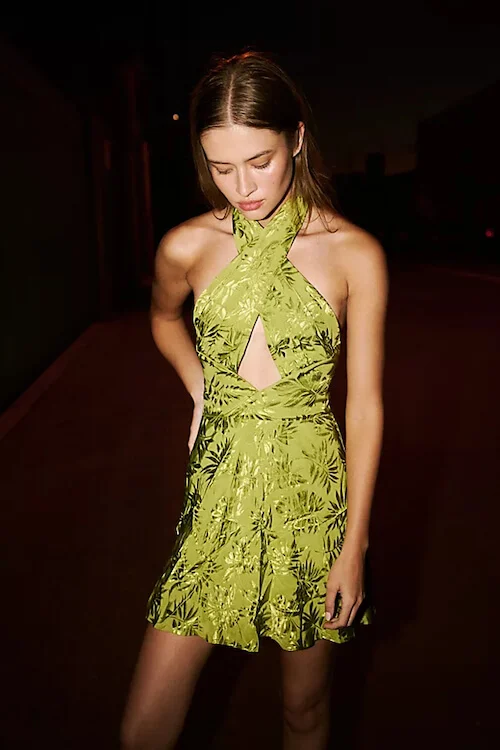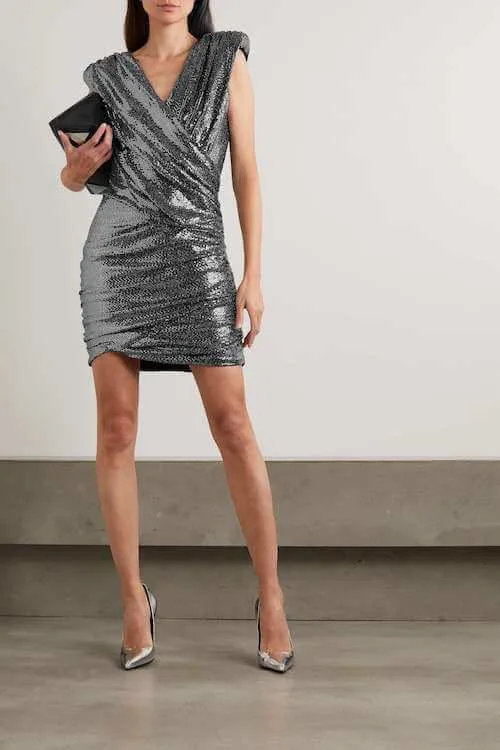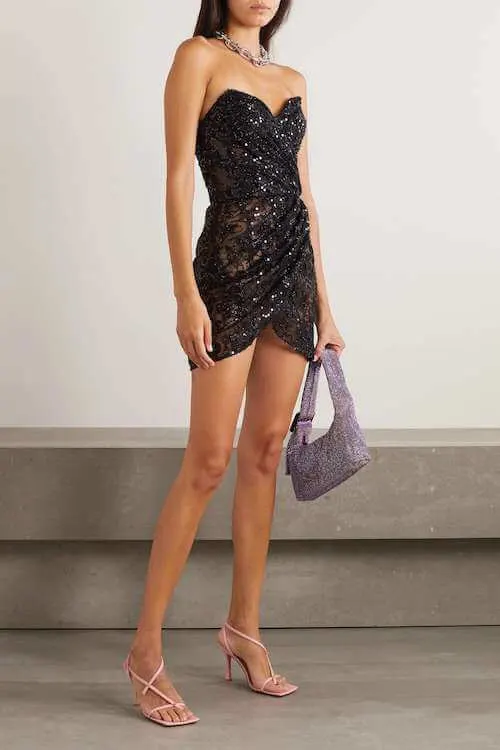 This post was all about what to wear in Las Vegas clubs.
About The Author
Tracy is an experienced personal stylist, shopping expert, and fashion & lifestyle blogger. She has been featured on Time Magazine, Bustle, Best Life, Glam, The Zoe Report, Mic, and GOBankingRates, for her insights on fashion, beauty, home decor, and lifestyle. Read More
Related Posts: