Want to know genius tips on how to kiss a guy well and make him crazy about you? You definitely need to read this post of expert tips! These 5 tips will level up your kisses immediately.
Kissing a guy is so romantic! However, you need to know some technics and tips to make your kisses more attractive.
After reading this post, you will know how to kiss a guy well step by step, how to move your lips when kissing a guy, things to do while kissing your boyfriend, or even what you should say to your boyfriend after kissing!
Updated: we added the proven tips on how to know if a guy wants to kiss you. Don't miss that part.
This post may contain affiliate links, which means I'll receive a commission if you purchase through my link, at no extra cost to you. Please read the full disclosure here.
This post is all about how to kiss a guy well.
HOW TO KISS A GUY WELL: BEST KISSING TIPS
Do you have had a horrible kiss experience in the past?
If yes, I'm sorry for you.
The five tips we are sharing today will make a guy crazy about your kisses.
1. Don't use your tongue too much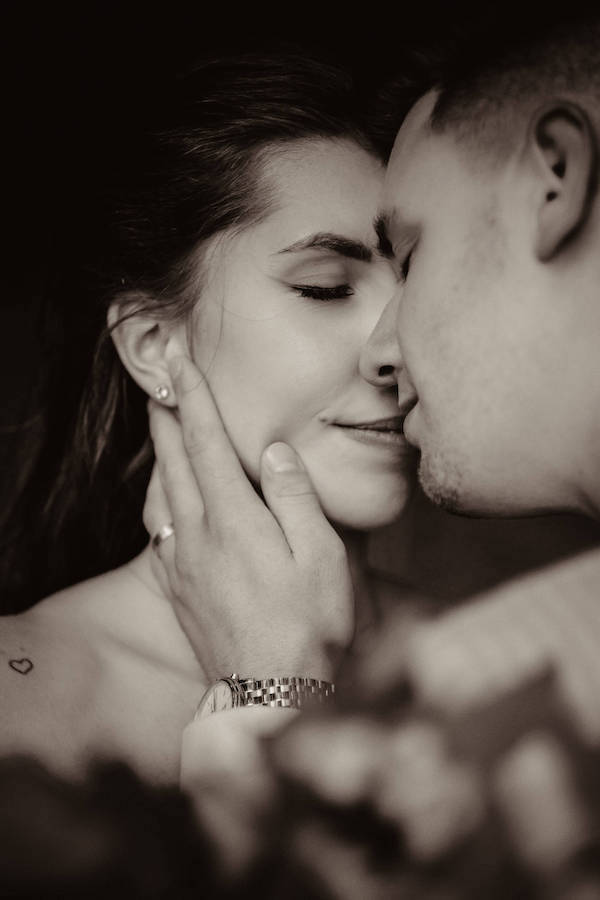 Less is more.
You don't have to keep trying to stick your tongue deep into the guy's throat. Because kissing is not a process of vomiting.
In kissing, your lips are the most important.
And your tongue is just a side dish in a big meal.
Of course, a guy wants to taste your tongue, but he will be more obsessed with your lips.
So, don't focus on your tongue. Focus on your lips.
Here is a reminder, if you expect the kiss between you two, don't forget to use lip balm.
Of course, you should always protect your delicate lips and keep them moisturized.
2. Bite his lips gently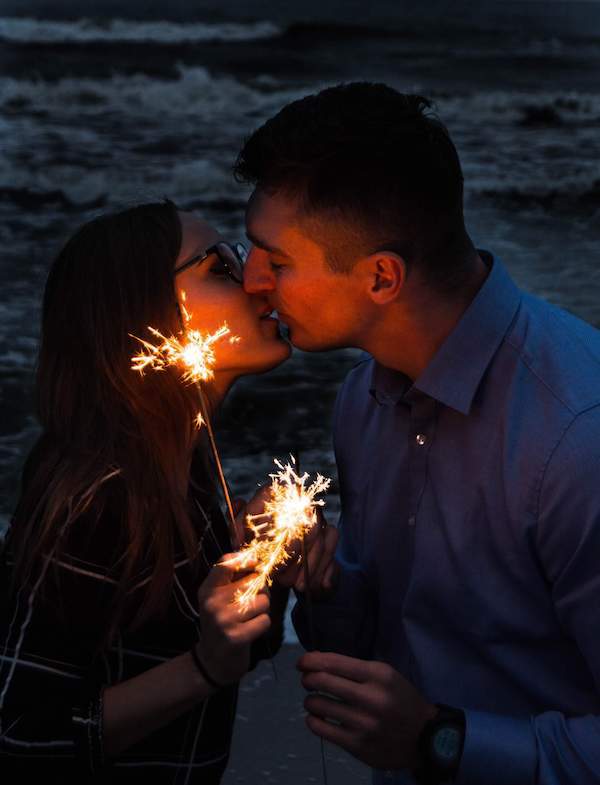 This little tip will turn him on.
The guy especially wants you to bite his lips, but he will never tell you.
Because if he tells you personally, it will break the romance, mystery, and charm of dating between you.
Meanwhile, if you want a man to take the initiative to kiss you, you can gently bite your lips appropriately.
If a guy is kissing you, and you want the guy to kiss you more, you can bite his lips gently.
What needs to be noted here is that you need to bite his lips gently, not forcefully.
Gently bite his lips, and then slightly pull in your direction.
This is a very sexy action, so don't use too much force.
3. Hug him when kissing, and pull him in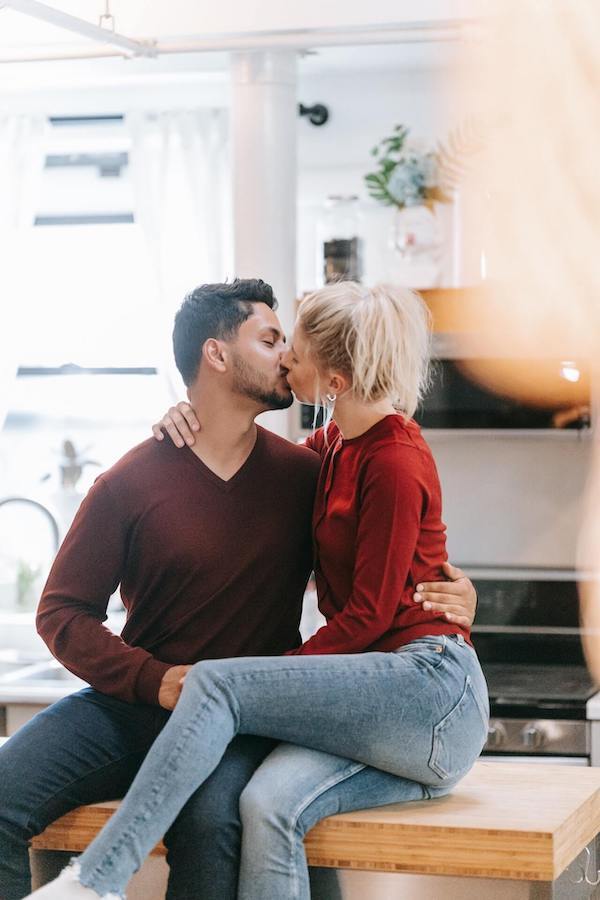 Many girls feel that the part used for kissing is just the mouth. In fact, this is not entirely correct.
Kissing is a physical interweaving of two people.
When facing a girl they like, a guy takes the initiative to hug the girl in his arms.
This action is actually a boy using his body language to express his love and affection for a girl.
Therefore, we girls also need to treat boys in the way that boys are familiar with to express love and like, so he can feel your passion and love for him.
So, when kissing, you also hug him and pull him in.
Compared to your usual language of liking and loving, this action can make him feel your affection for him and make him feel strongly that you want him and need him.
4. Get on top of him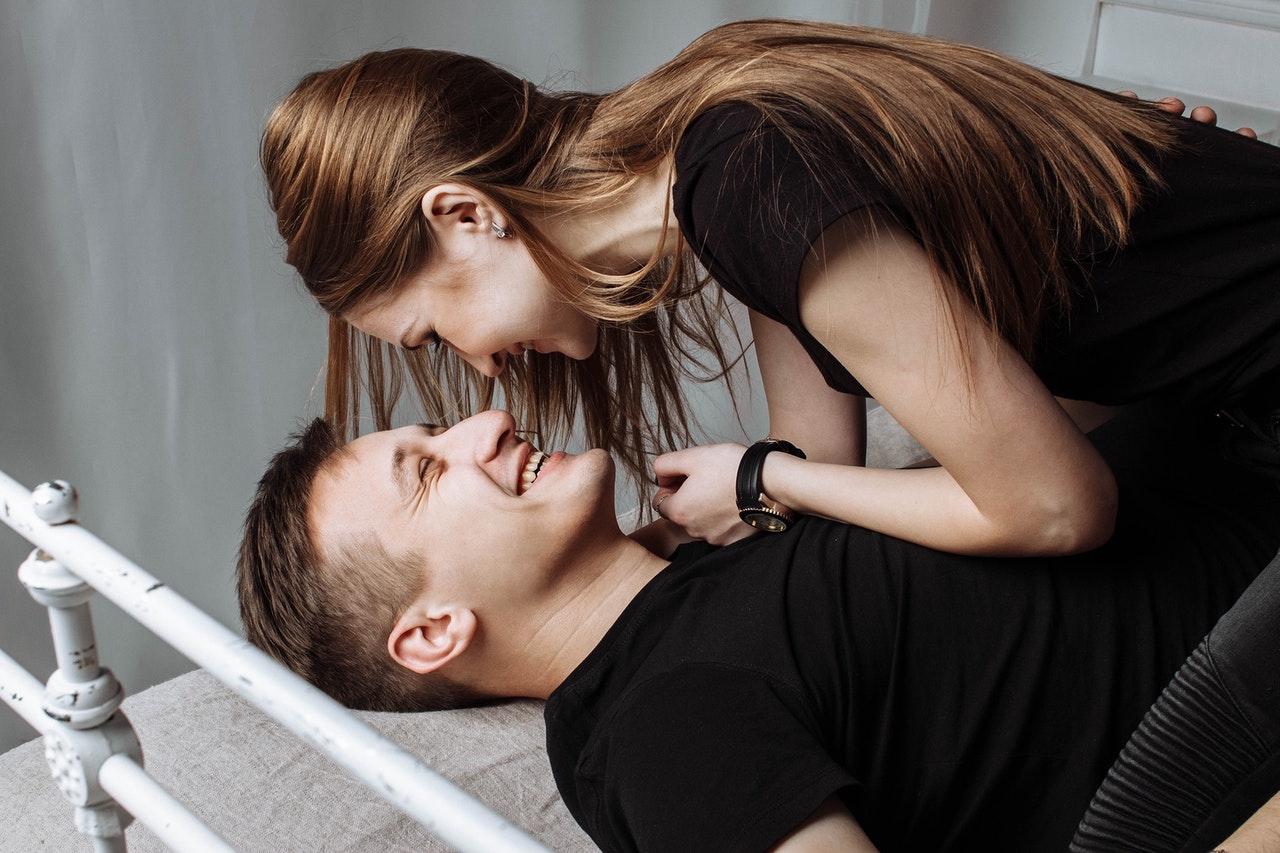 This is another way to use your body language to express that you particularly like him.
This method has a certain degree of difficulty because you cannot always find the right occasion to do this action.
But, believe me, if you have the opportunity, such as at home, in a more private space, on your sofa, if you have any possibility, you can get on top of him, this is a pretty sexy action!
If you can get on top of him while kissing him, he will really be turned on by your action!
Getting on top of someone is often what a guy does to a girl. But if a girl occasionally treats the guy in this way, it will make him feel that no girl has ever treated him like this.
Therefore, he will be crazier about you than about other girls.
5. If you two are alone together, don't forget to say a sentence to him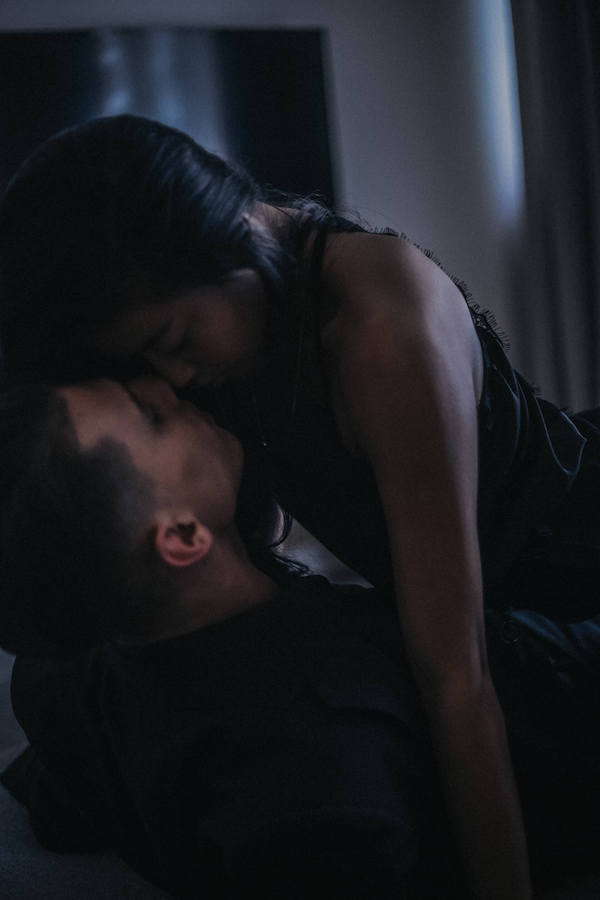 This trick is really very, very hot!
You don't need to do anything difficult.
You just need to say the following sentence gently in his ear.
Please note, please remember to make sure you are in a private space, your room is locked, and there are only two of you in the room.
Because what you said next will make the two of you very hot and heavy!
How to do it?
After you kiss for a while, you can slow down.
Then, you can say these words gently in his ear,
Where is your favorite place to be kissed, besides your lips?
Believe me, when the guy hears these words, his brain is already crazy for you!
He is already thinking about what will happen next!
Right now, you are the sexy queen in his eyes!
Because there has never been a girl in front of him, asking him that way.
At the same time, he may also ask you this sentence.
So, before you ask him this sentence, you also need to prepare your own answer to this question.
How Do You Know If A Guy Wants To Kiss You? 5 Signs He Wants To Kiss You Or Even Want You To Kiss Him!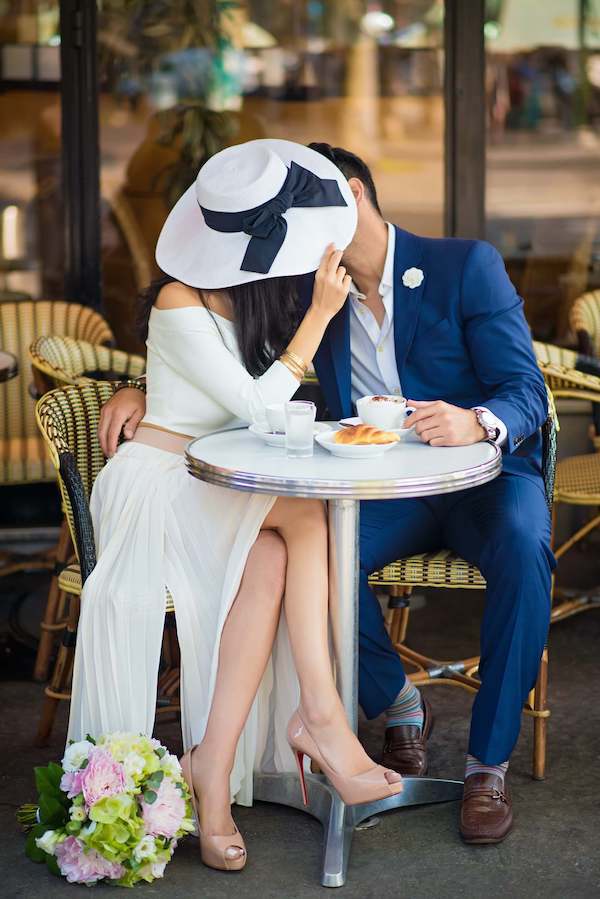 I don't know if this has ever happened to you. Even when you are with the boy you like, you are not sure whether the other person likes you or not, and he has not taken any practical action. So you also want to know if he will take the initiative in your date. You don't know what he was thinking. This is driving you crazy.
So, today I also share with you 5 signs he wants to kiss you.
1. He asks you to a date alone.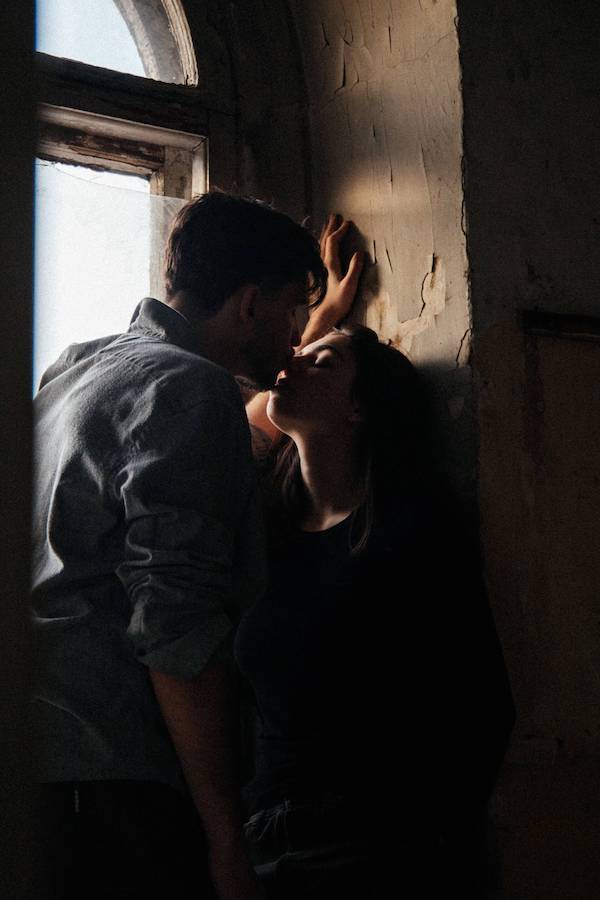 Whether it's at a party, or if he messaged you alone and said "Hey, let's do this together, it's fun". This is such a huge sign.
Because if a guy wants to kiss you, especially on your first date, he doesn't want too many people seeing him take the initiative. Because he may be rejected by you.
At the same time, he did not want to create an awkward environment. Because it's a very private thing after all.
So, generally speaking, if he wants to be intimate with you, he will try to create a more intimate environment. An environment for just the two of you, not disturbed by others.
So when a guy hits on you and says, "Let's hang out together", or when you're at a party, he says to you, "Hey, you wanna go somewhere?" There's a high probability that he wants to make out with you.
2. He gets really quiet for no reason.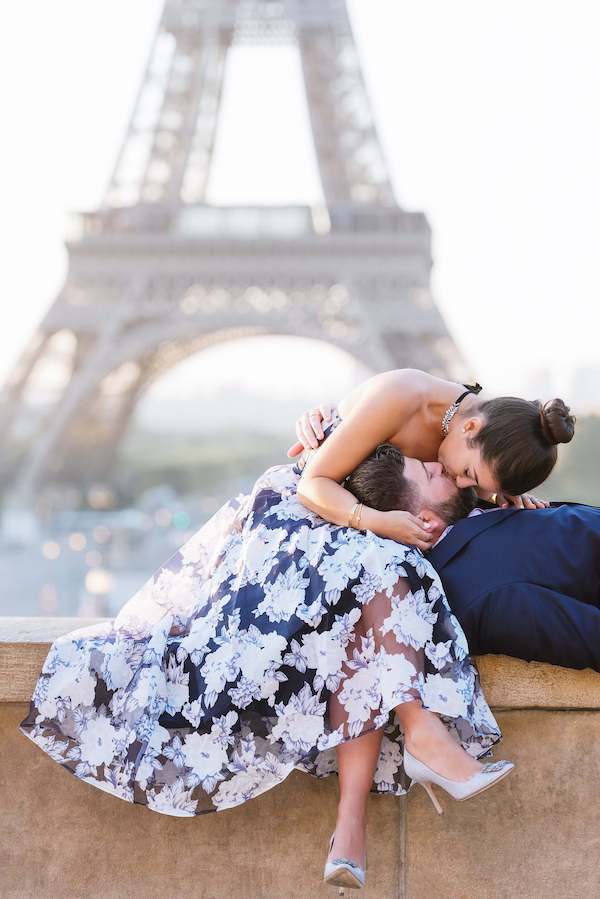 It's easy to overlook this.
Just when you were chatting with him, suddenly, he became quiet, and in an instant, it made you feel that the whole space and time were stagnant.
Especially if the guy you like is usually outgoing and very talkative, but when he suddenly becomes silent, it is a very obvious signal: He wants you to kiss him.
Because when he is talking, his mouth is open, and you can't kiss him. So when he suddenly quiets down, pay attention, this is your chance to slowly lean towards him and show your kissing skills!
3. He will get really close to you.
A very key factor to judge whether a guy likes you is how far away he will keep you and how much personal space he will give you when you are chatting together.
So when you hang out with him, you talk about some in-depth topics, and then the distance between each other becomes closer and closer, often at this time, it means that he wants to hug you, or wants to kiss you , and even want you to kiss him.
4. Long eye contact while looking at your lips.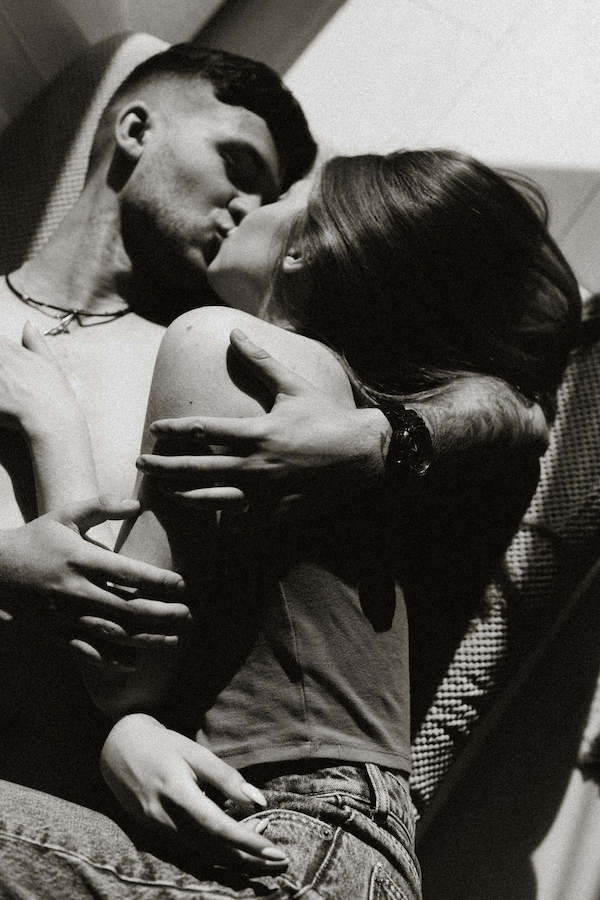 Especially when the boy looks at you affectionately, and it makes you feel that his eyes can reach the depths of your heart, as if you will be seen through by him at a glance. This is a good sign.
Such affectionate looks often happen to two people who are attracted to each other.
At this time, his pupils will also enlarge, which means that he is deeply attracted to you.
Meanwhile, during your chat, he starts to stare at your lips.
In fact, in the process of chatting, you will be more or less aware of the shift in his eyes.
So, when his eyes wander back and forth between your eyes and mouth, it means that he subconsciously wants to kiss you.
5. He gets nervous.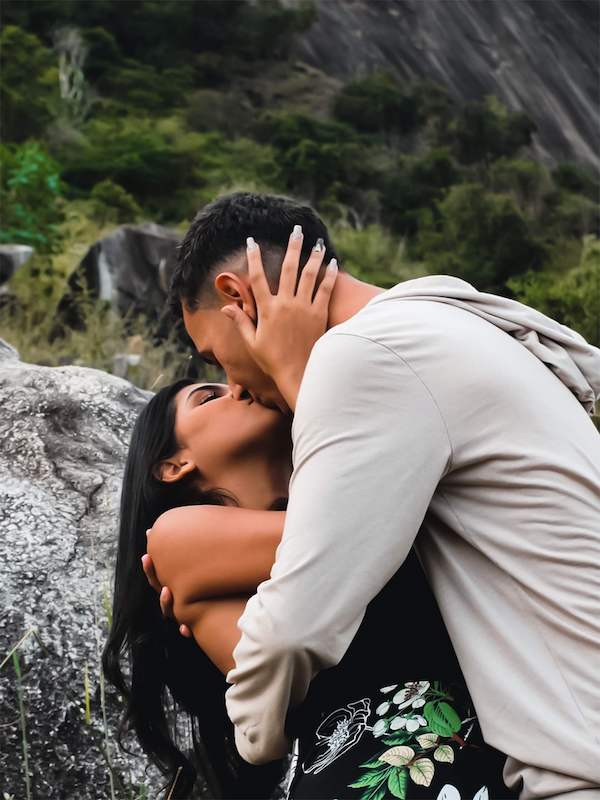 This is the most obvious sign.
If he likes you very much, he will be very special about your feelings.
Because he doesn't want you to feel uncomfortable.
Therefore, this is the most instinctive reaction of boys.
When guys like a woman and want to kiss her, they actually don't know if they should pull the trigger to make actual actions.
Because men don't want to be rejected and don't want to make you feel uncomfortable.
He doesn't even want to hurt the original relationship between you.
Therefore, before a man acts, he will become very nervous and very unnatural.
So honestly, the most ideal thing you can do is to respond directly.
The signs we share with you above will make your kisses, especially the first kiss, even more amazing.
Happy kissing!
Found this post on how to kiss a guy well helpful? Don't forget to share it!
This post was all about how to kiss a guy well.
Other Tips On Dating And Flirting You Need To Read:
How To Get A Boyfriend? Check The Below Tips: