Looking for trendy outfits with bucket hats this year? Check this post for the best bucket hat style guide and cute bucket hats to shop RIGHT NOW!
I found the bucket hat is super popular this year! It is a must-have for summer and needless to say that it makes us photogenic!
Supermodels also love it. The temperature is getting higher and higher, and it stands to reason that the items on the body should gradually decrease, but the hotter, the more popular the bucket hats!
So in this post, we will share the best outfits with bucket hats, trendy bucket hats designs, and what brands you need to shop for!
Best Outfits With Bucket Hats
Kendall Jenner wears fisherman hats in all seasons. She prefers solid color styles. Whether it is daily outings or vacations by the sea, fisherman hats are indispensable.
Kaia Gerber prefers more street-style styles, with a simple line of text-decoration, with a sweater or oversize T-shirt, daily but without losing the sense of style.
Hailey Bieber is a representative of dressing that mixes sports style with high street fashion, the types of her bucket hats are also vibrant.
Her matching principle is that the hat must correspond to a specific item on her body, and this matching looks as harmonious as a set.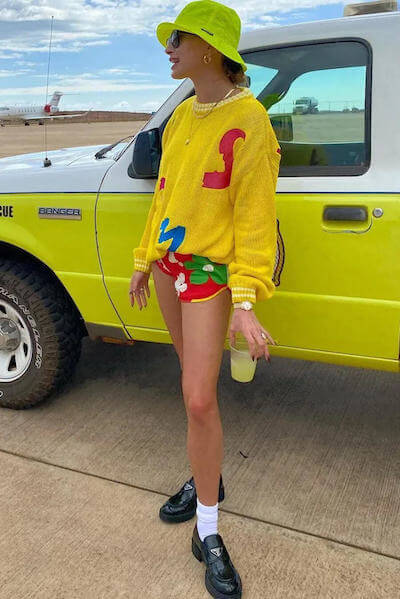 Bella Hadid's choice of bucket hat is different from several other supermodels. She prefers styles with unique materials. She wears furry styles in winter and colorful crochet styles full of summer flavor when she is on vacation at the seaside.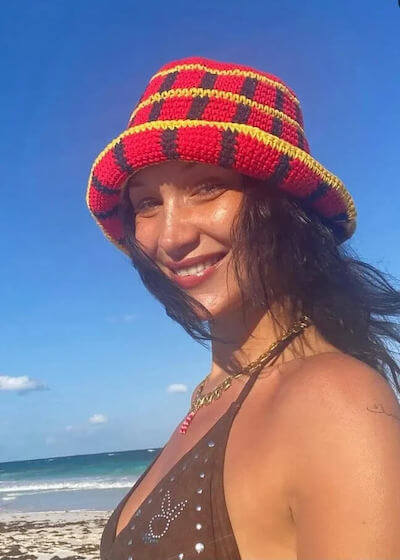 Elsa Hosk is, even more a fan of fisherman hats. She prefers bucket hats with a wide brim and compared to plain styles, all kinds of prints and stitching are her favorites.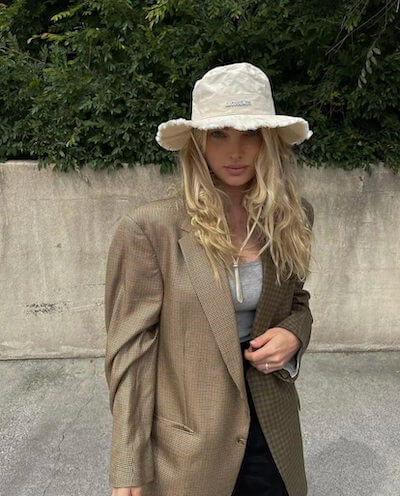 Dua Lipa also does not take a typical style; she prefers to shop for some vintage styles.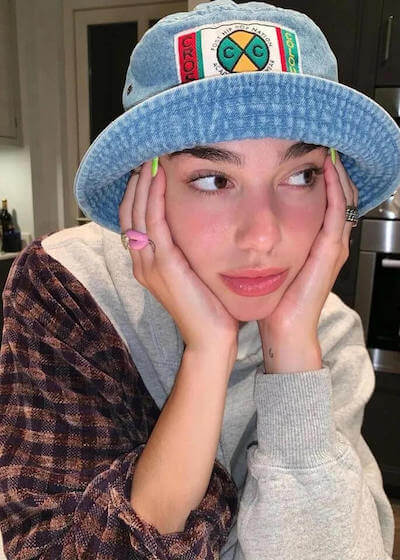 Other cute outfits with bucket hats from celebrities and fashion bloggers: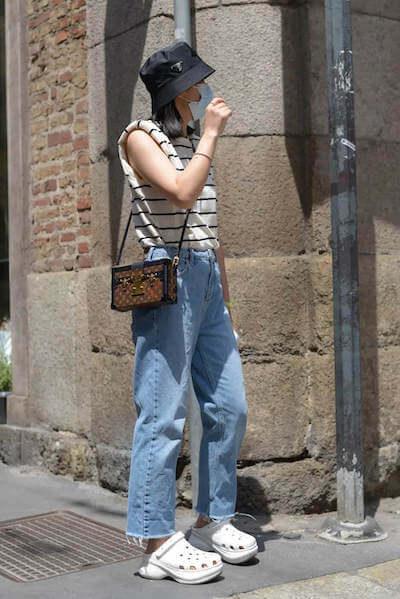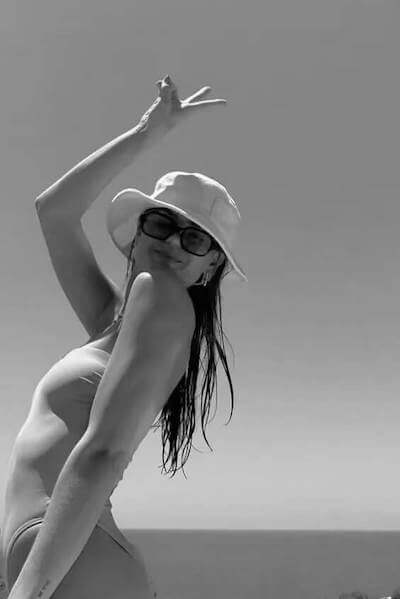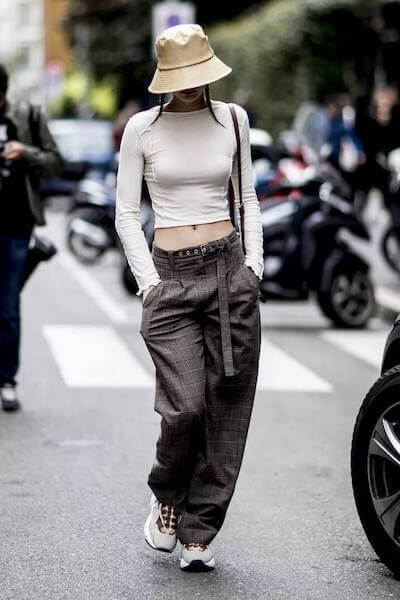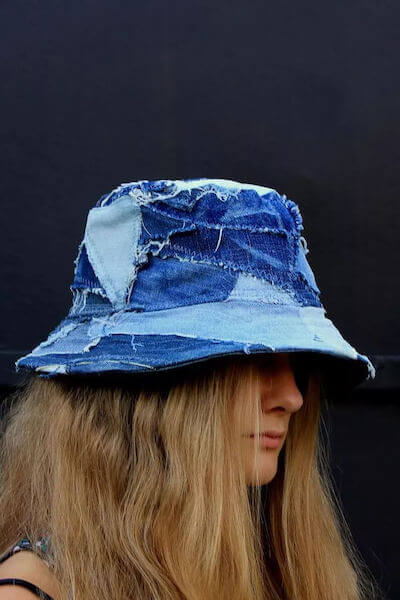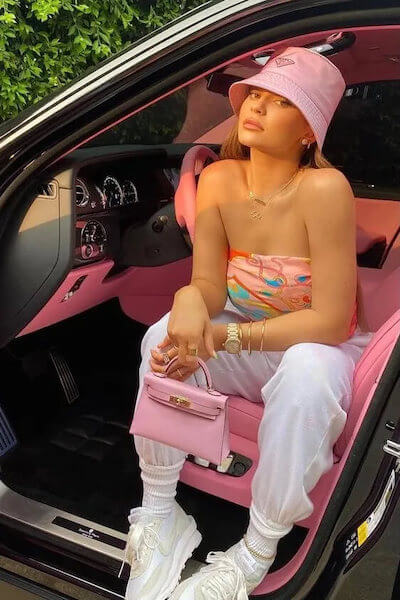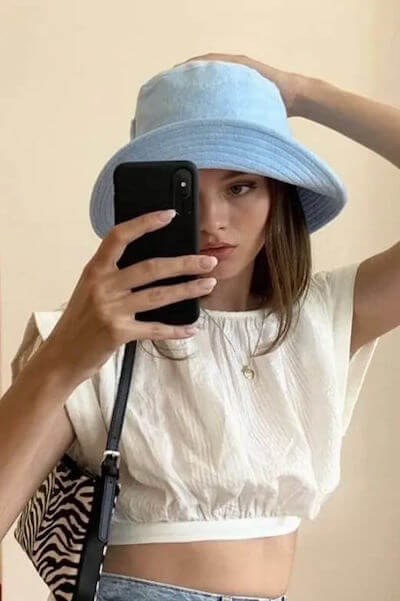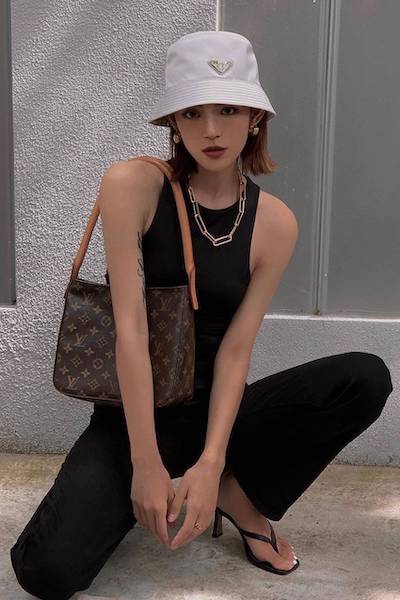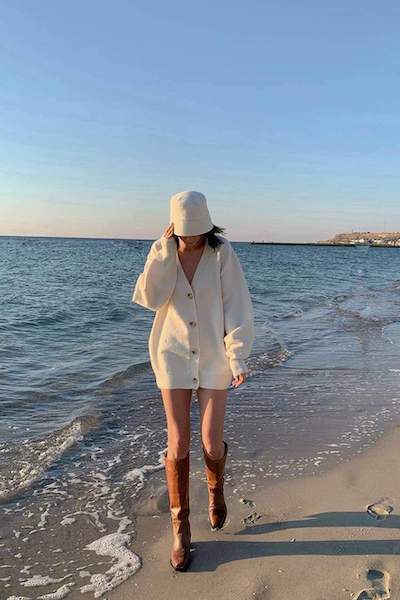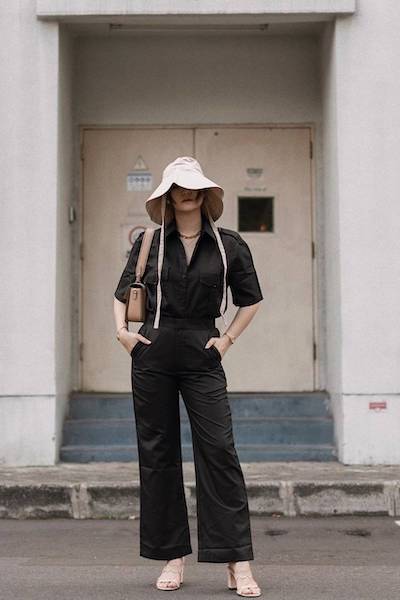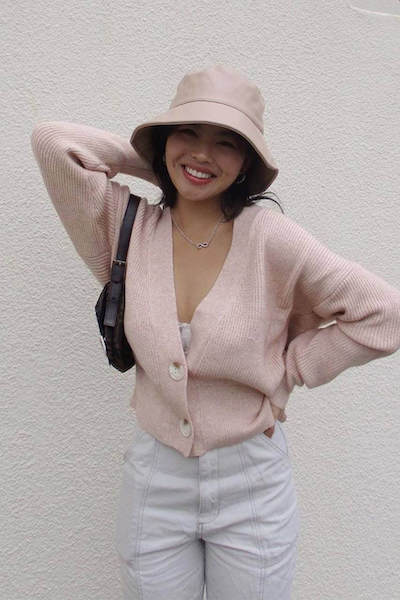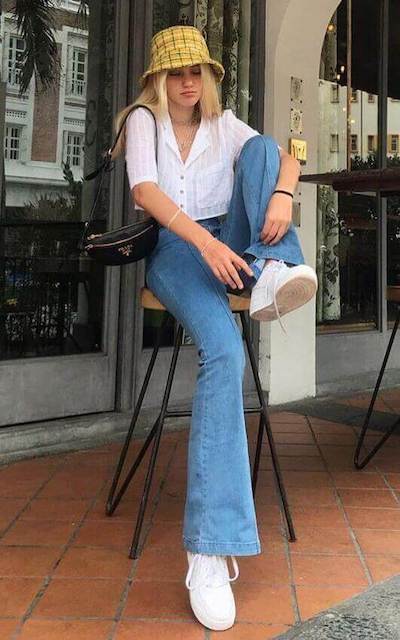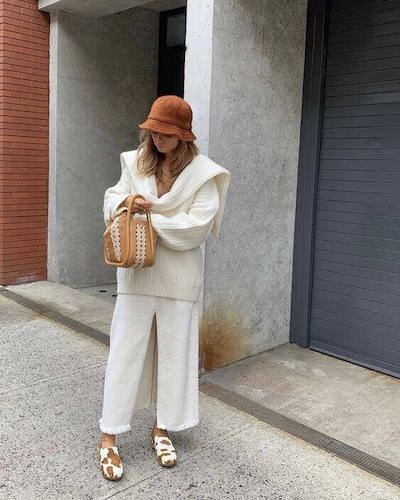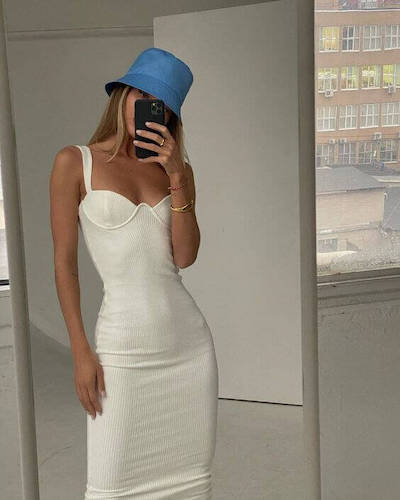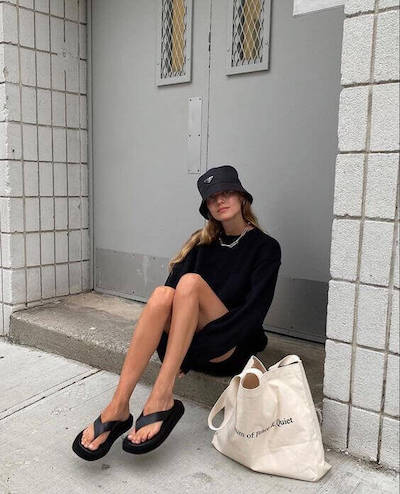 Outfits With Bucket Hats: Best Bucket Hats Designer Brands
Kenzo
As a high street fashion brand, Kenzo's fisherman hat shape this season is fantastic.
The style is still a relatively everyday narrow brim, and the printing on the hat creates a laser optical illusion. However, the material of the washed canvas can maintain the shape of the overall hat very well.
Loewe
The wide-brimmed hat style that once set off a wave of streamers last year is still hot this year, and more printing options have been introduced.
The material of the canvas is matched with Loewe's classic leather label.
Other Bucket Hats From Designer Brands We Love:
So here are the unique and pretty designs we love.
PRADA floral-print bucket hat
DIOR REVERSIBLE MIZZA SMALL BRIM BUCKET HAT
GUCCI GG crochet cotton bucket hat
CHLOÉ Leather-trimmed cotton canvas bucket hat
ZIMMERMANN Printed linen twill bucket hat
ACNE STUDIOS Appliquéd cotton-twill bucket hat
Outfits With Bucket Hats: Bucket Hats In Style Niche Brands
Amazingly, more and more niche brands are designing bucket hats, and the following are what we love this season.
Paco Rabanne
Paco Rabanne, founded in the 1960s, is a French high fashion brand, but because the designer is Spanish, you can see a sense of enthusiasm from this brand.
The most attractive part of the brand is its perfume series, but the newly launched printed bucket hats this year have fascinated many fashion bloggers.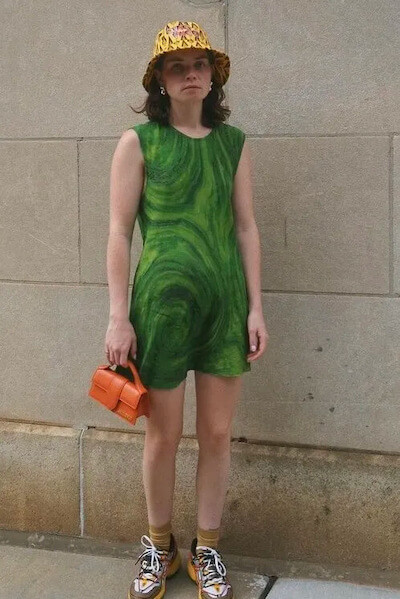 The repeated diamond arrangement, 3D three-dimensional letter printing, psychedelic with some street atmosphere are excellent!
The bright colors make it an absolute focus in the overall outfit.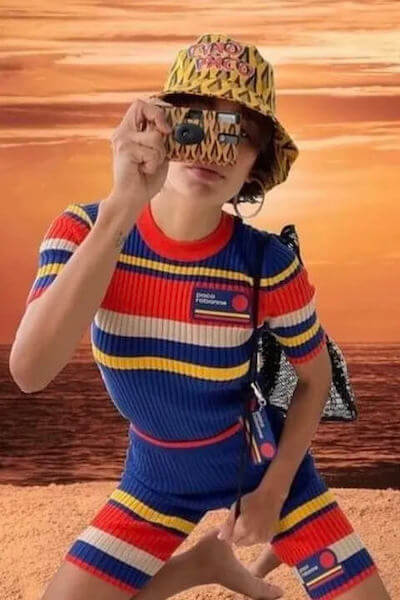 There are also tie-dye styles, which are relatively low-key choices.
Ruslan Baginskiy
Founded in 2015, Ruslan Baginskiy is a niche Ukrainian brand. Although it is a relatively new brand, it is the niche out-of-stock king of hats on Instagram.
The brand combines hand embroidery, pearls, and RB monograms to create its own brand identity.
The primary color of this season is beige, which is reminiscent of the quiet and comfortable side of summer. Whether it is embroidery or the metal RB logo, it makes the hat more fashionable.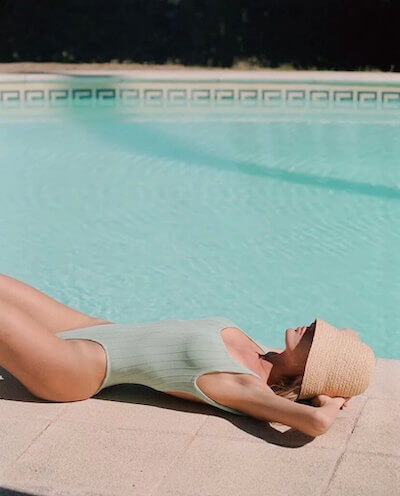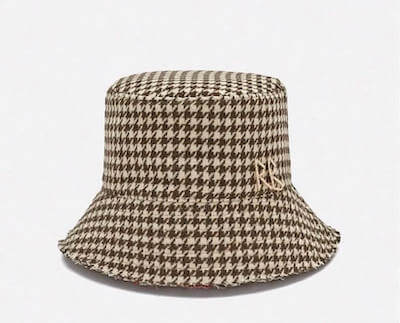 Reward Studio
Compared to niche designers, it should be said that this is a studio-like brand.
Customized purely by hand, each piece is one of a kind. Elsa Hosk favors this niche brand.
Patchwork is its most prominent feature, with some rustic American country style, just like the clothes made by grandma when you were a child.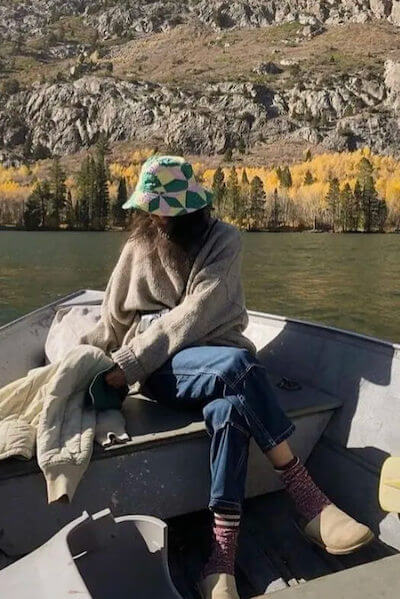 They are still in studio form and can be customized on their Etsy Shop, but you can also DIY yourself.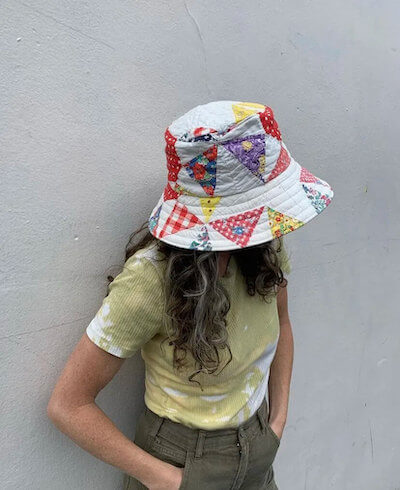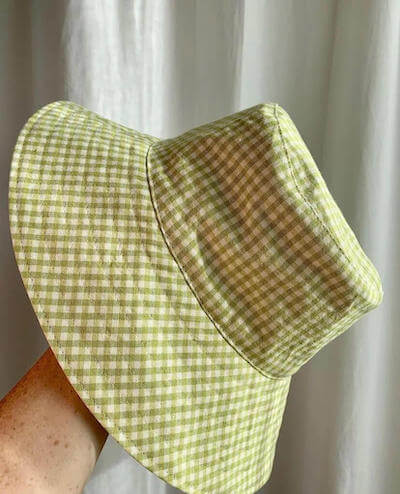 The popularity of crochet bucket hats probably started from various magazine photos.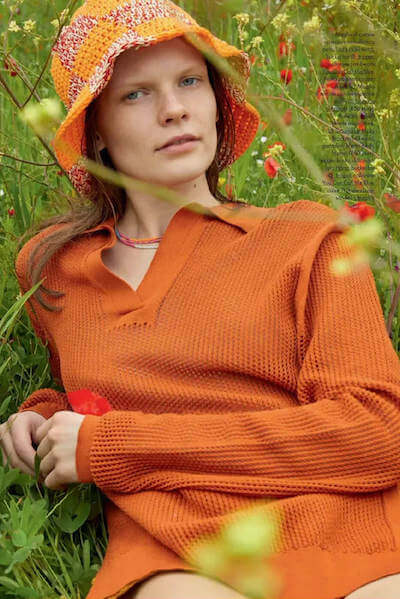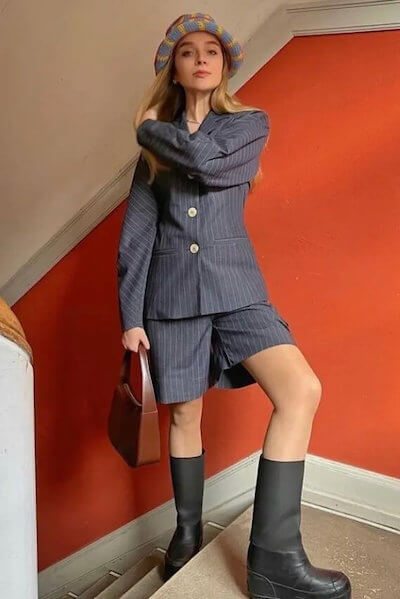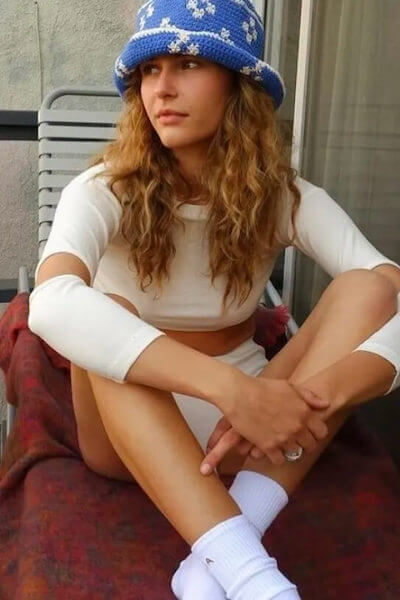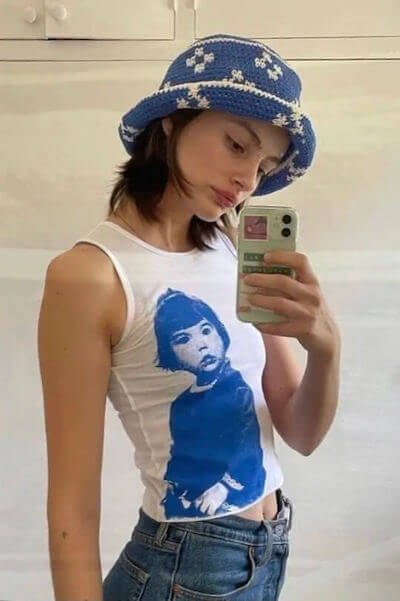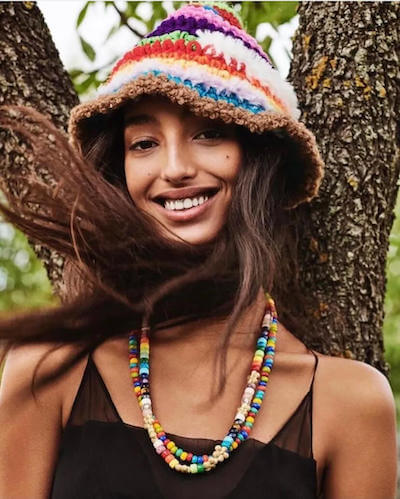 The best way to shop crochet bucket hats is to shop on Etsy, where you can find many different kinds of crochet bucket hats at affordable prices!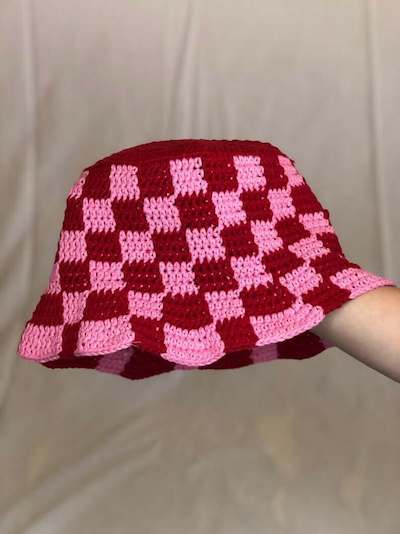 Trendy Outfits With Bucket Hats: What Affordable Bucket Hats With Designs You Can Choose From
Bucket Hats Tie Dye
These tie dye designs are so pretty in spring and summer.


Bucket Hats Denim
This hat is a bit of 90s style.



Other Cute Bucket Hats For Women
PRADA's black bucket hat is trendy! You can see it in many of our photos above! But if you have a limited budget, you might as well try the following one for less than $10!

This raw frayed hem is unique and sweet.

This peach color is so suitable for summer.


Checkerboard is quite popular this year. So why not try a checkerboard hat?

Here are some affordable alternatives to the trendy designs mentioned earlier, crochet and patchworks.


This is suitable for any summer picnics!

Add more sparks to the hot weather with the animal prints!


Interested in straw bucket hats? Check our post below: