Looking for chic modern desert outfit ideas to copy? Check this post for the best desert fashion guide to elevate your next trip style. Whether you are going to Nevada, Palm Springs, Morocco, Joshua Tree, Arizona, Dubai, Jordan, or Egypt, this guide will help you to prepare perfect desert clothing.
A desert trip is a good idea for anyone looking to get away from the hustle and bustle of daily life.
There are many popular desert destinations in the United States and around the world that offer stunning landscapes and unique experiences.
Some of the top desert destinations in the U.S. include Joshua Tree National Park in California, Death Valley National Park in Nevada, Palm Springs in California, the Mojave Desert in Nevada and Arizona, and Great Sand Dunes National Park in Colorado.
If you're looking for a desert destination outside of the U.S., there are many options around the world to choose from.
Some popular places include Wadi Rum in Jordan, the Namib Desert in Namibia, the Atacama Desert in Chile, the Arabian Desert in Dubai, and the Sahara Desert in Morroco and Algeria.
Whether you are hearing to the Burning Man Festival In Nevada, a vacation in Palm Springs, a great exploration in Morocco, or a cute desert wedding, it will be an unforgettable memory for you.
If you are looking for the best style tips for your next desert trip, you've come to the right place.
In today's article, I am sharing with you what to wear in the desert for different occasions, and the best desert chic outfit ideas for you to copy from our favorite online fashion stores.
So scroll down to check the fashion guide and trendy desert outfit ideas, and don't hesitate to pin them to your Pinterest board and share them on social media sites.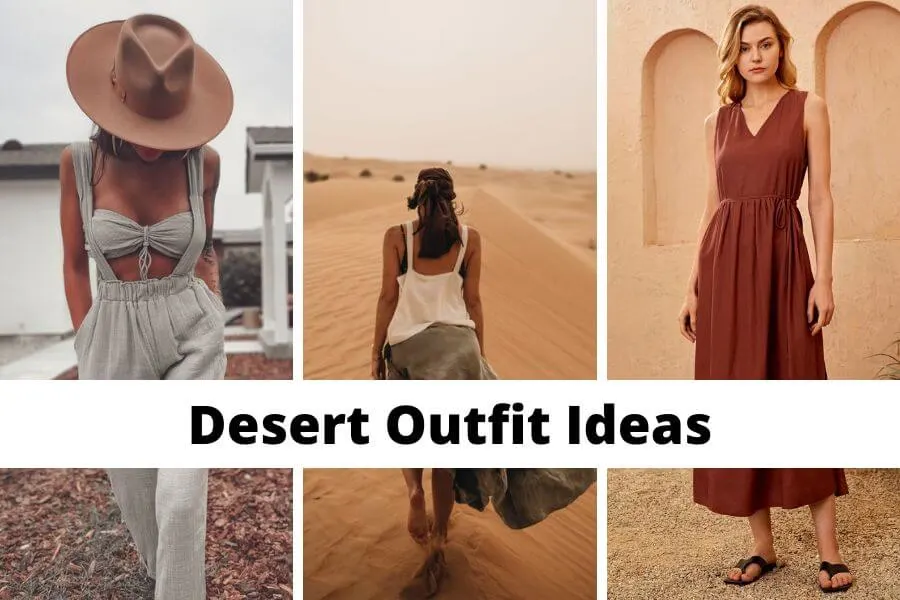 This post is all about desert outfit ideas and desert clothing.
Chic Desert Outfit Ideas for Popular Desert Locales
Desert chic is all about being comfortable and stylish in hot, dry climates.
Think loose, airy fabrics in neutral colors.
To put together the perfect desert chic outfit, start with a basic tank or tunic top.
Add a pair of shorts or a skirt in a lightweight fabric.
Then accessorize with sunglasses, a hat, and some simple jewelry.
For shoes, choose something that will keep your feet cool and won't get too hot when walking on sand or rocks.
A pair of sandals or espadrilles would be perfect.
How should I dress for the desert?
It can be difficult to know what to wear when visiting a desert region.
After all, the intense heat and dry conditions require a different wardrobe than other climates.
To make sure you are comfortable and stylish while exploring in the desert, there are some key points to keep in mind.
The most important factor when dressing for the desert is fabric choice.
Lightweight materials like cotton, linen, chambray and rayon will help keep you cool by allowing your skin to breath better than thicker fabrics such as wool or polyester.
Try to stick with lighter colors as darker hues tend to absorb more heat from the sun's rays which can make it feel even hotter.
Additionally, loose fitting clothes also encourage air circulation which helps keep temperatures lower and prevent overheating.
What is desert chic clothing?
Desert chic clothing is a fashion trend inspired by the beauty of the desert and its unique style.
The trend has become popular among fashionistas for its combination of earthy tones, natural fabrics, and loose silhouettes.
Characterized by comfortable yet stylish pieces like linen trousers, crocheted cardigans, and floral dresses, it's the perfect look for warm summer days when you want to feel dressed up but still be cool.
The key elements of desert chic are neutral colors like sandy tans and muted blues that evoke a sense of serenity.
Pieces often feature tribal-inspired designs or Southwest patterns with pops of bright color to bring life to an ensemble.
The look can meld together both classic wardrobe staples like denim shorts and vintage finds from thrift stores, allowing you to create unique looks while embracing all things natural and sustainable.
What to wear in the desert?
When planning a trip to the desert, what you wear is an important consideration.
During the day, it's best to dress lightly in breathable fabrics and light colors that will reflect heat away from your body.
Also be sure to cover up as much skin as possible; wide-brimmed hats, sunglasses and bandanas can help keep you safe from sunburns and sand storms.
At night, temperatures can drop dramatically so it's important to bring a jacket or sweater with you.
Loose-fitting pants are also recommended since they provide better circulation than tight jeans or leggings.
It can also be helpful to wear layers such as a tank top under a long sleeve shirt in case it gets too cool outside.
Lastly, closed-toe shoes are essential for protecting feet against harsh terrain and sandstorms.
What is the best color to wear in the desert?
When packing for a desert vacation, selecting the right clothing can be challenging.
The color of your clothes can make a difference to how comfortable you are in the desert heat.
To find out what is the best color to wear in the desert, it's important to understand why color matters and which colors work best.
Darker shades absorb more sunlight and therefore generate more heat while lighter shades will reflect light away from your body, keeping you cooler.
Colors like black, navy blue, dark green and brown should be avoided as they will cause you to overheat quickly if worn in direct sunlight.
However wearing these darker colors at night is a great option for warmth when temperatures drop sharply after sunset.
Opt for lighter colors such as white, khaki or even pastel shades to keep cool during the day.
What shoes to wear in the desert
Exploring the desert is an exciting and unique experience.
But when it comes to choosing the right shoes for such a journey, you need to make sure that you have thought carefully about your choice.
Desert sand can be extremely hot and harsh on your feet, so having a pair of durable shoes that are specifically designed for this environment are essential for a pleasant trip.
To ensure you don't get too uncomfortable in the desert heat, it's important to select a pair of shoes with adequate breathability and protection from sharp rocks, cacti needles, and prickly plants.
Sandals or open-toed shoes should be avoided as they can be dangerous in terms of snake bites or scorpion stings.
Instead opt for something lightweight yet sturdy like hiking boots or trail running shoes which will offer more support as well as cushioning against the rough terrain.
What To Wear For Desert Hiking or Camping
Hiking in the desert can be a frustrating experience if you don't dress properly.
The key to desert chic is light layers, natural fabrics and neutral colors.
Start with a base layer of light, breathable cotton or linen.
A tank top or button-down shirt will keep you cool and protect your skin from the sun.
Add a loose, lightweight sweater or jacket for chilly mornings and evenings.
For bottoms, choose comfortable shorts or pants in a breathable fabric.
Khaki, white and other neutral tones will help reflect the heat.
And don't forget the accessories!
A wide-brimmed hat will shade your face, while sunglasses and sunscreen are essential for protecting your eyes and skin from harmful UV rays.
What To Wear To A Desert Wedding
When deciding what to wear to a desert wedding, it is important to consider the location and climate.
A desert wedding is often held in a hot, dry climate, so it is important to dress accordingly.
Lightweight, breathable fabrics are a must, as well as clothing that will protect you from the sun.
For women, flowy dresses or skirts are a great choice.
Pair them with a light sweater or scarf for cooler evenings.
Sandals or open-toed shoes are ideal footwear, but make sure they are comfortable enough to walk in the sand.
For men, khakis or linen pants are a good option.
Pair them with a button-down shirt and loafers or boat shoes.
Whatever you choose to wear, make sure you are comfortable in it.
A desert wedding can be a lot of fun, but it can also be hot and dusty.
What To Wear In The Desert At Night
When the sun sets in the desert, the temperature can drop quickly.
You'll need to be prepared with clothing that will keep you warm throughout the night.
A desert chic outfit for a cold night should include layers.
A long-sleeved shirt or blouse, paired with a cardigan or sweater, will help to keep you warm.
If you want to add a bit of style to your outfit, consider wearing a scarf.
A pair of jeans or trousers will also be necessary to keep your legs warm.
What To Wear In The Desert In Winter
If you're planning an adventure to the desert, it's important to dress appropriately.
A typical desert safari involves long days and often unseasonably cold temperatures, so knowing what to wear is essential!
Layering is key when dressing for a winter desert excursion.
Start with a light base layer that won't add too much bulk or weight but will still keep you warm.
On top of this, opt for items made from natural fibers such as wool or cotton as they are better at regulating body temperature than synthetic materials.
Don't forget sun protection; wide brimmed hats and UV protective clothing are must-haves when spending time in the dry air of the desert.
To protect against sand and wind, bring along a scarf or bandana for your face and neck, plus some quality sunglasses.
What should I wear in the desert in Dubai?
Spending time in the desert of Dubai can be a thrilling and exciting experience.
But to make sure you enjoy your trip, it is important to wear the right clothes.
Knowing what to wear in the desert in Dubai will keep you comfortable and protected during your adventure.
The best clothing option for a day trip into the desert is light-colored cotton clothing that covers most of your body.
Long pants, shirts with long sleeves and closed shoes are recommended as they provide protection from harmful UV rays from the sun.
Additionally, it is also wise to pack a scarf or shawl that can be used to cover yourself when necessary against sandstorms or windy conditions.
A hat and sunglasses will protect you from sunburns and bright glares too!
Finally, don't forget about choosing appropriate footwear for trekking on sand dunes.
Chic Desert Outfits To Copy And Shop
When we think of desert chic, certain images come to mind: flowing caftans, oversize sunglasses, and wide-brimmed hats.
This style is all about being comfortable in the heat while still looking fabulous.
If you're wondering how to achieve desert chic perfection, look no further.
We've rounded up some of our favorite desert chic looks to help you get started.
From breezy maxi dresses to cool separates, these pieces will have you feeling your best all summer long.
And the best part? We also include our favorite pieces that can all be easily found at your favorite stores.
So what are you waiting for? Start scrolling and shopping!
Easy Breezy Two-Piece Set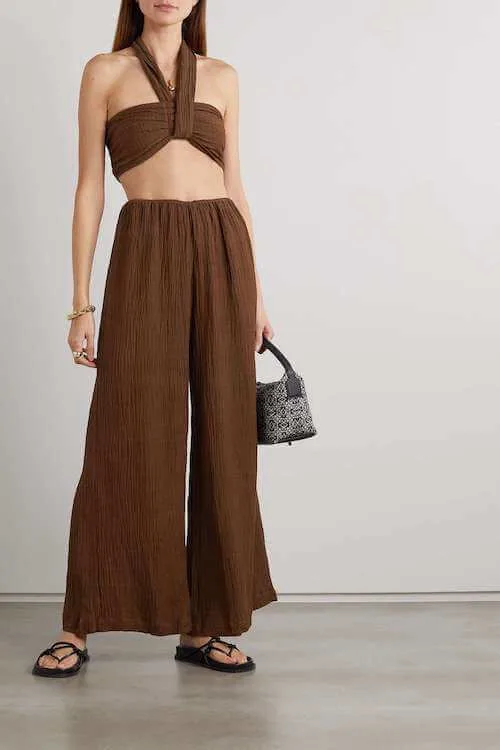 Burning Man Festival Outfit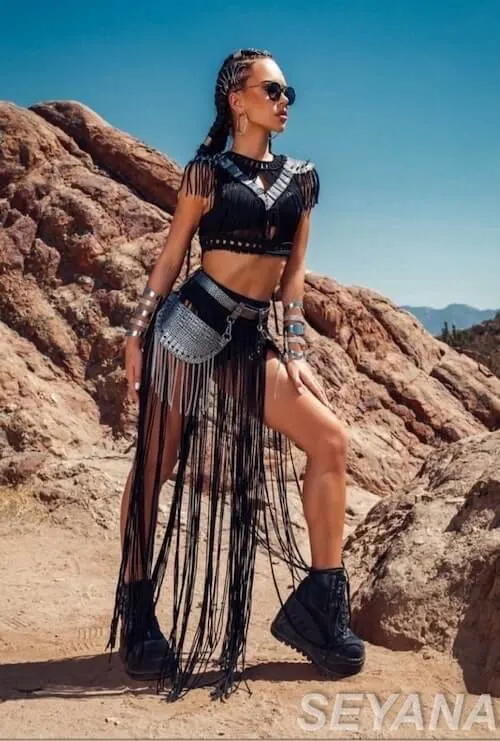 Boho Jumpsuit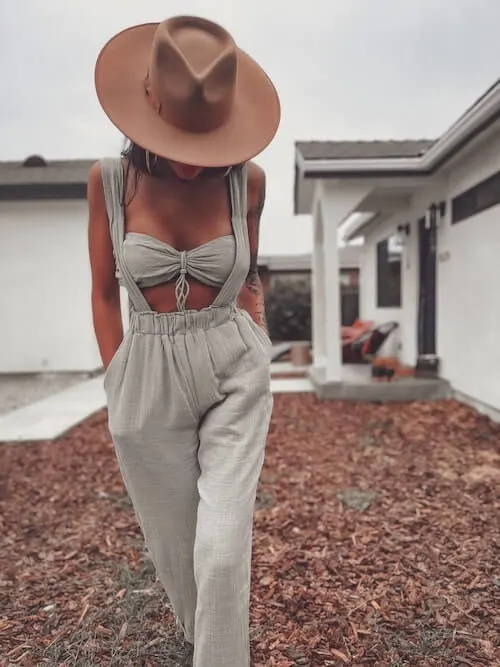 Desert Festival Clothing + Desert Footwear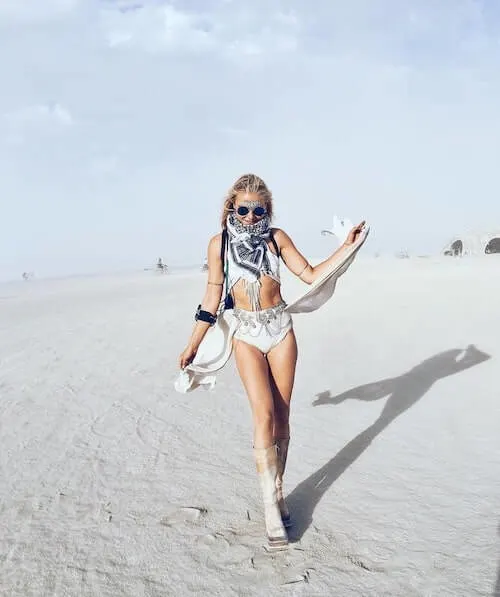 Button-Down Utility Shirt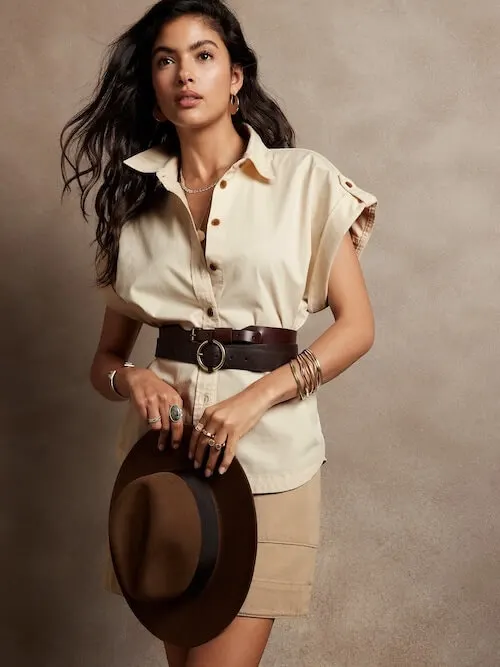 Midi Slip Dress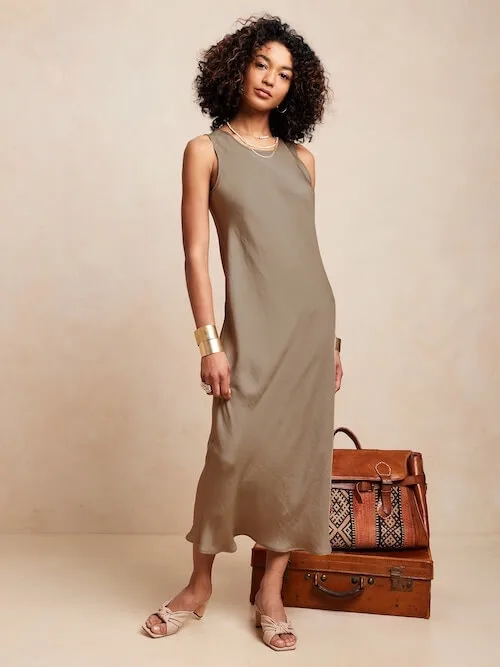 Linen Shirt + Khaki Shorts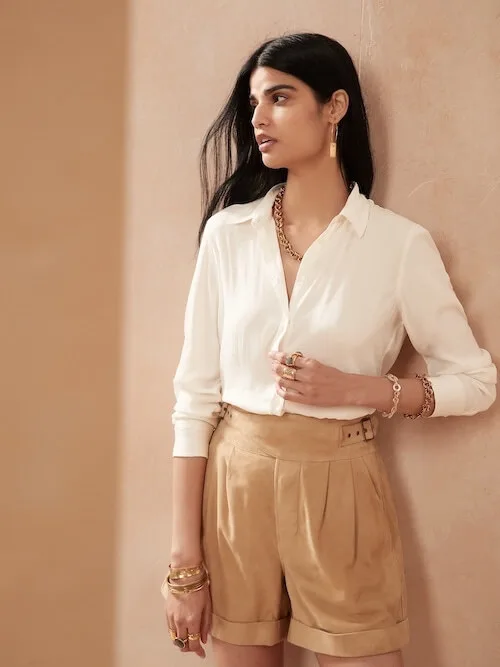 Canvas Work Jacket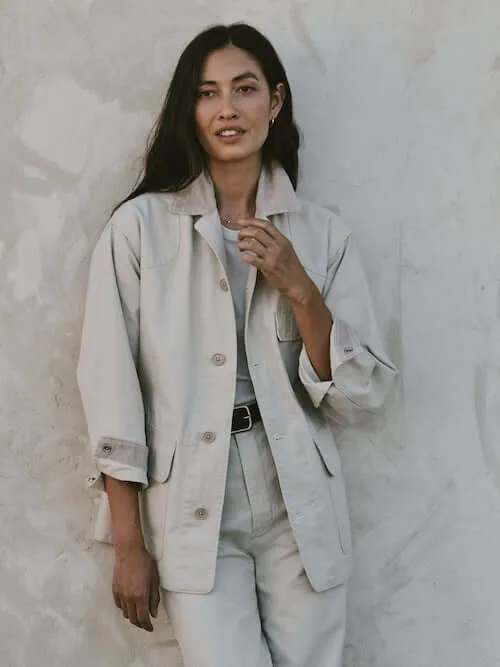 Little Black Dress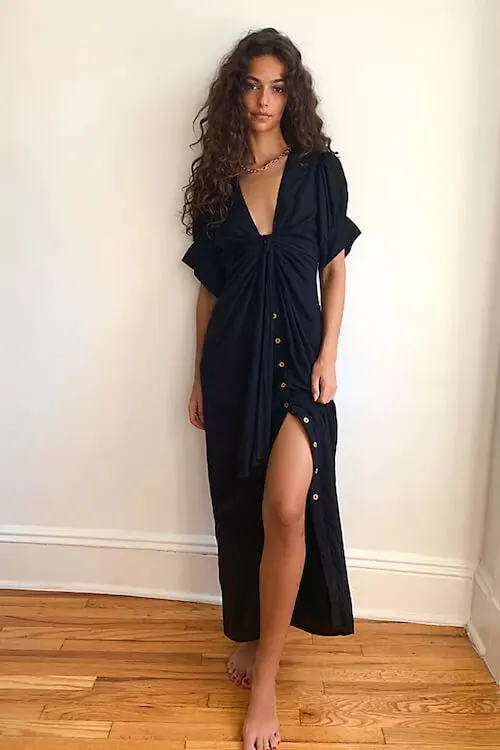 Long Sleeve Shirt + Jeans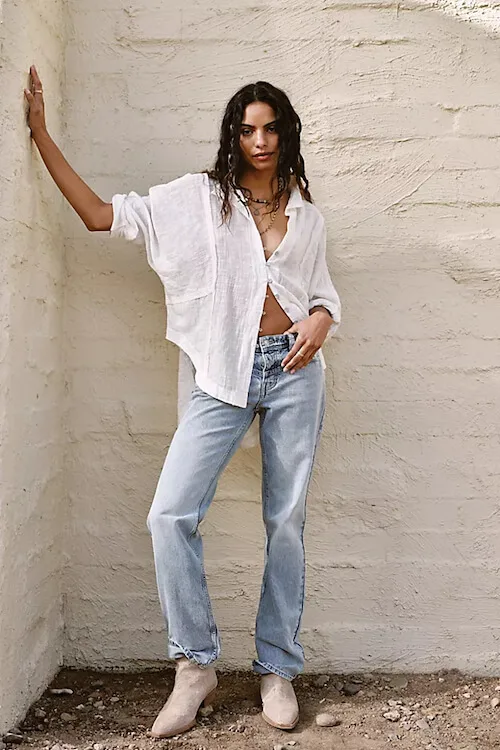 Flowy Maxi Dress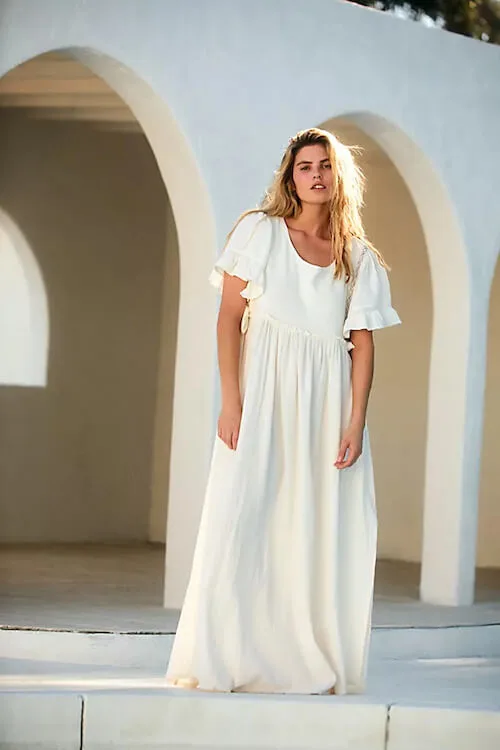 Desert Cowgirl Outfit With Cowgirl Boots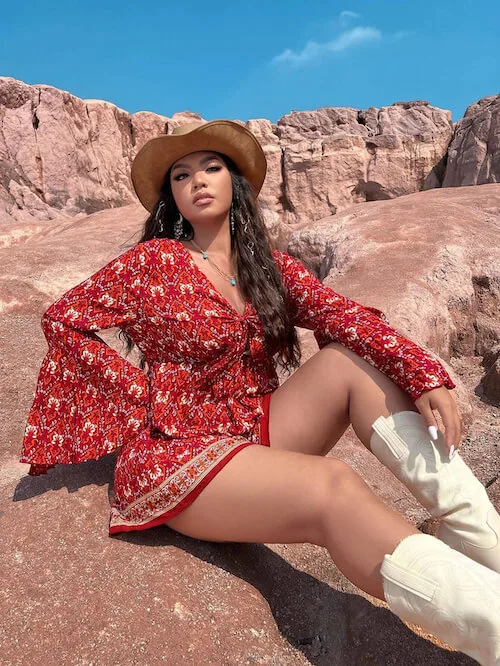 Belted Maxi Dress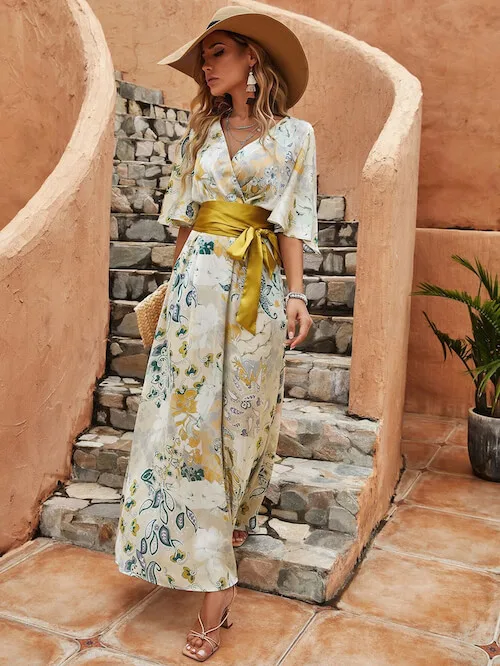 Simple White Dress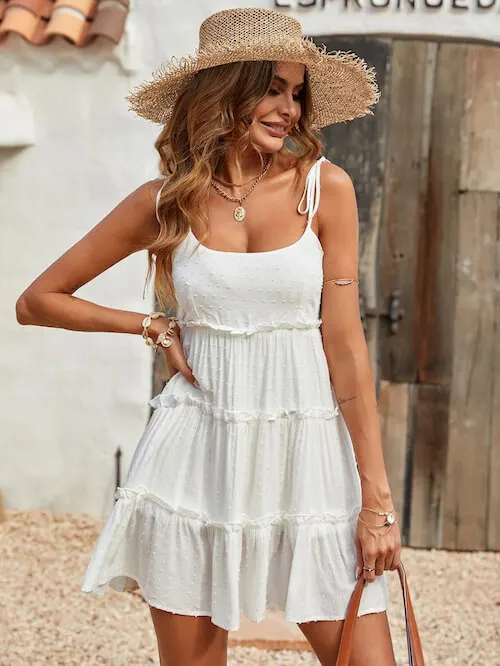 Tank Dress

Airy Cotton Shorts Set

Strappy Dress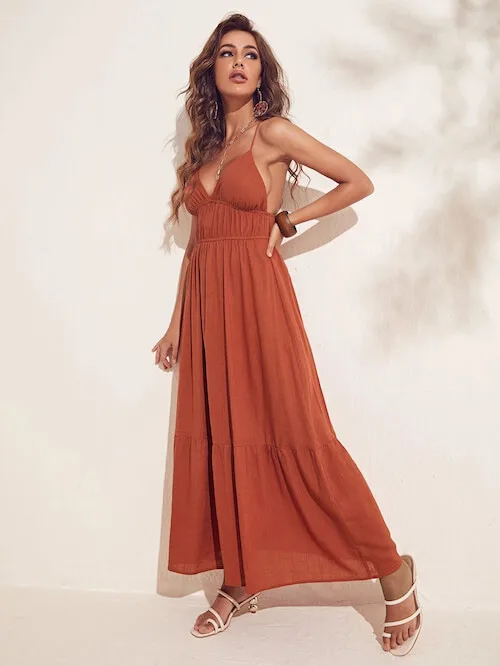 Black Desert Outfit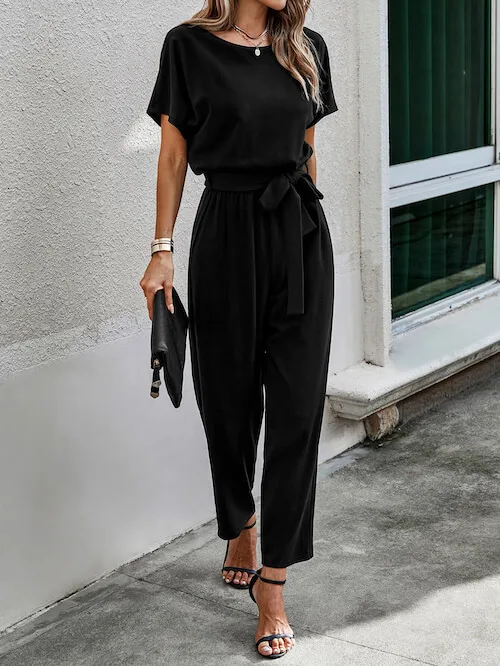 Cut Out Mini Dress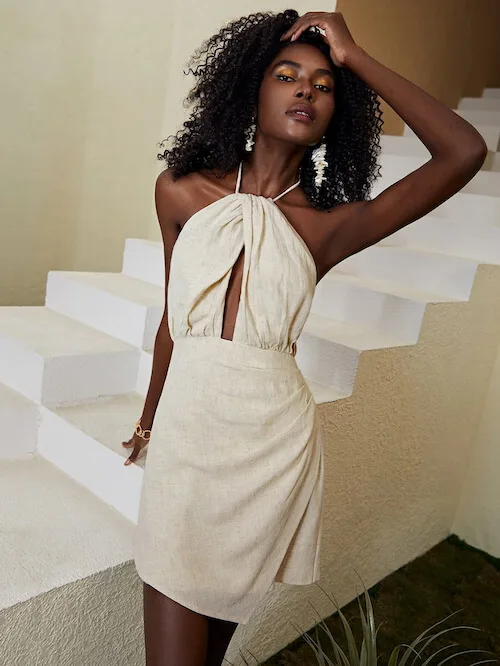 Bright Color Jumpsuit Fit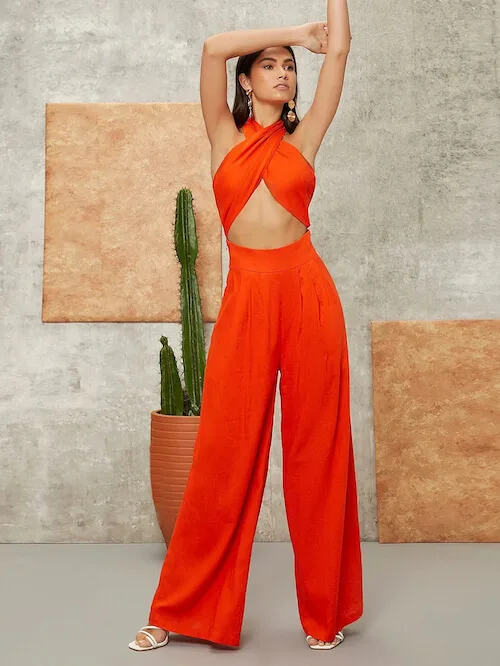 Cami Top & Wide Leg Pants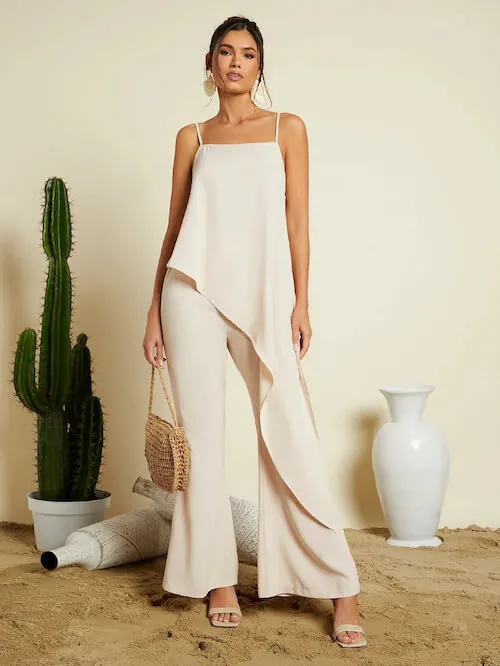 Slip Dress + Slides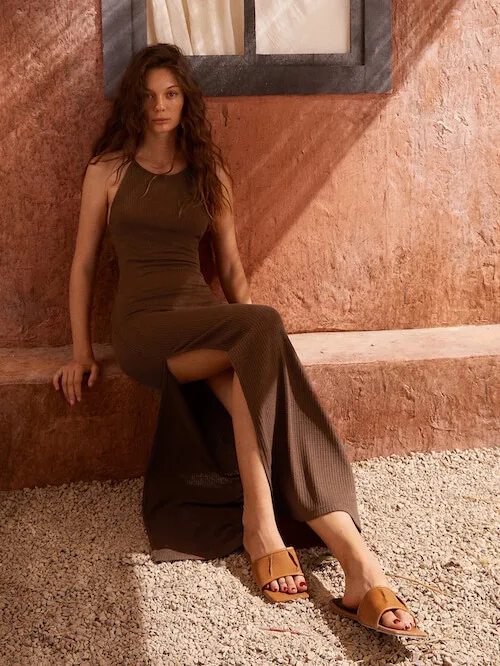 One Shoulder Top & Split Thigh Skirt Set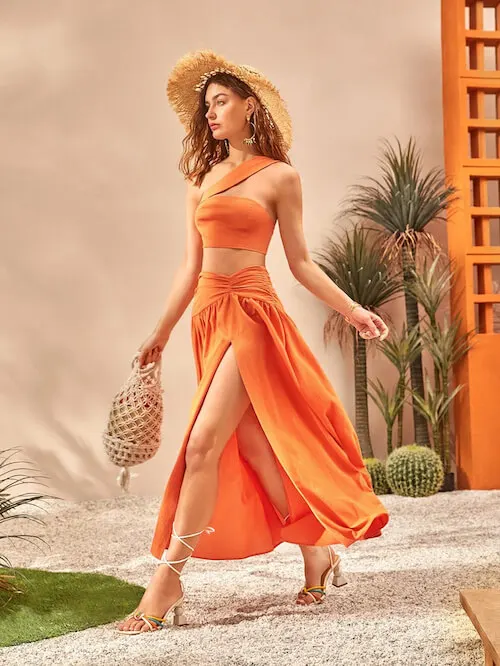 Overalls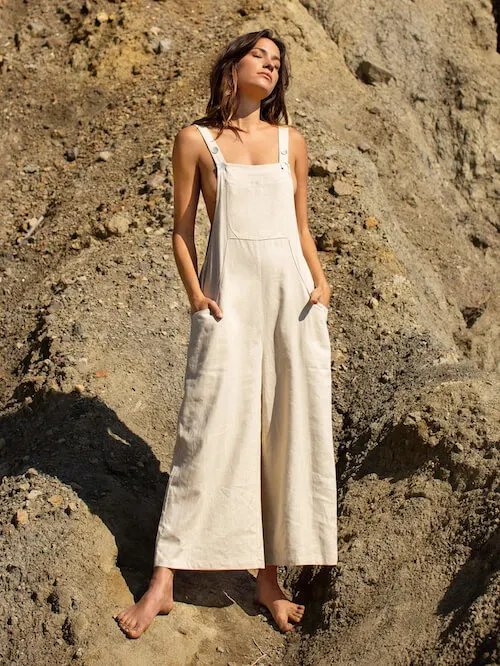 Blouse & Wide Leg Trousers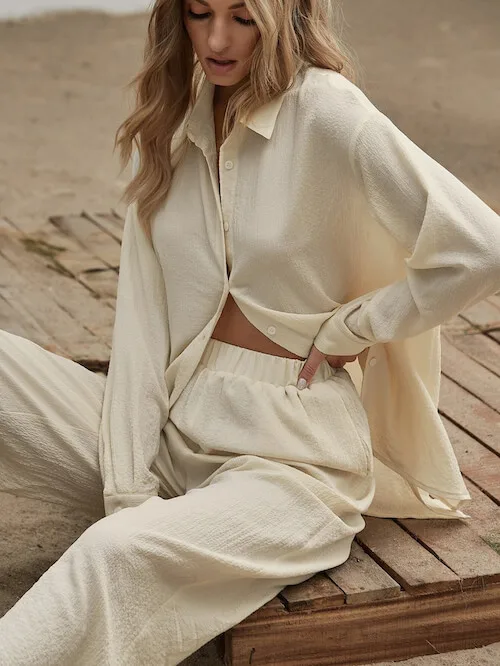 Crop Top / Swimsuit + Midi Skirt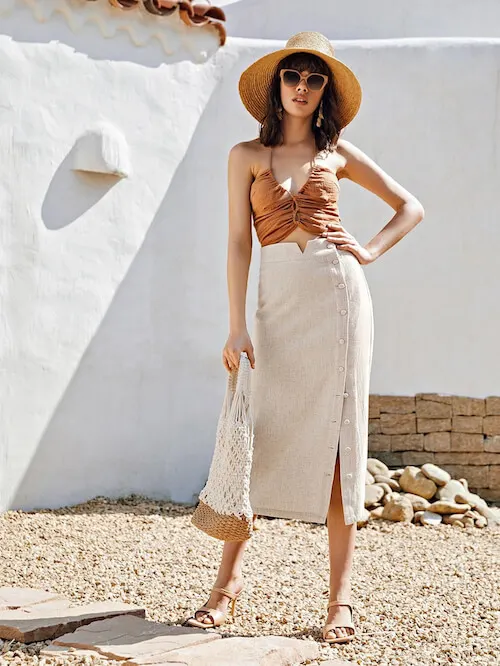 Two-Piece Swim Cover-Up Jumpsuit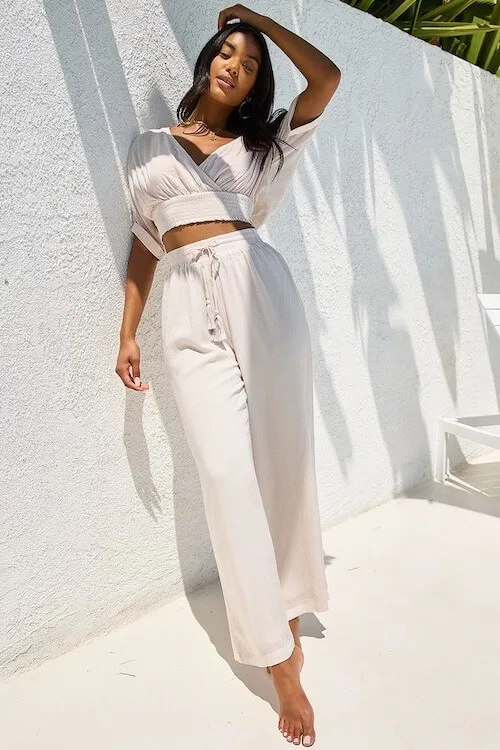 Tank Top + Maxi Skirt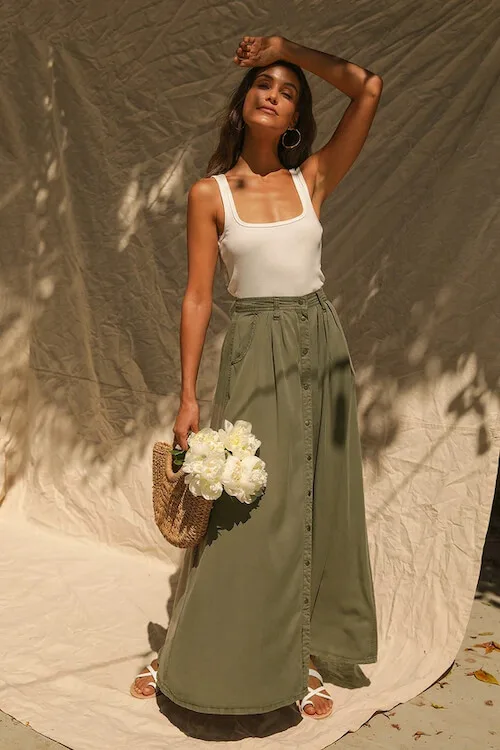 Sweatshirt + Biker Shorts + Sneakers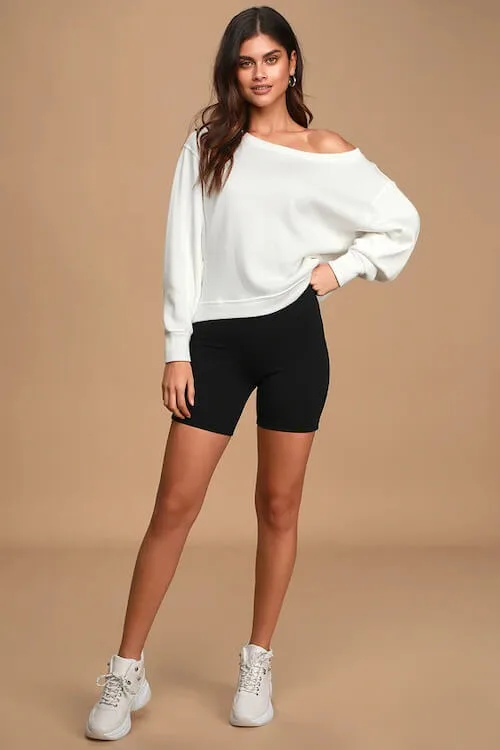 Linen Two Piece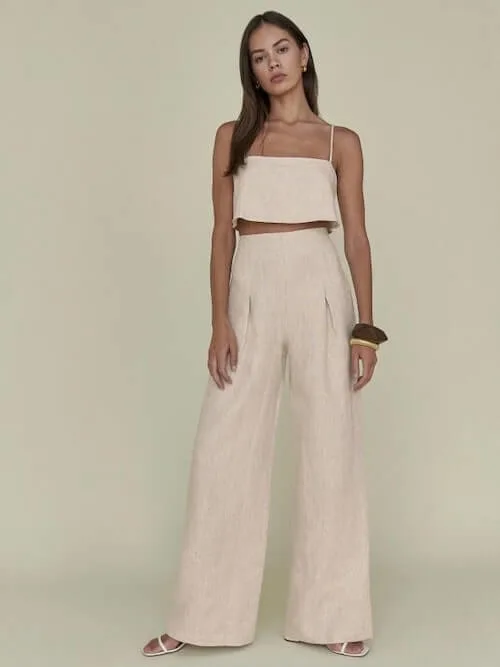 Maxi Dress + Boots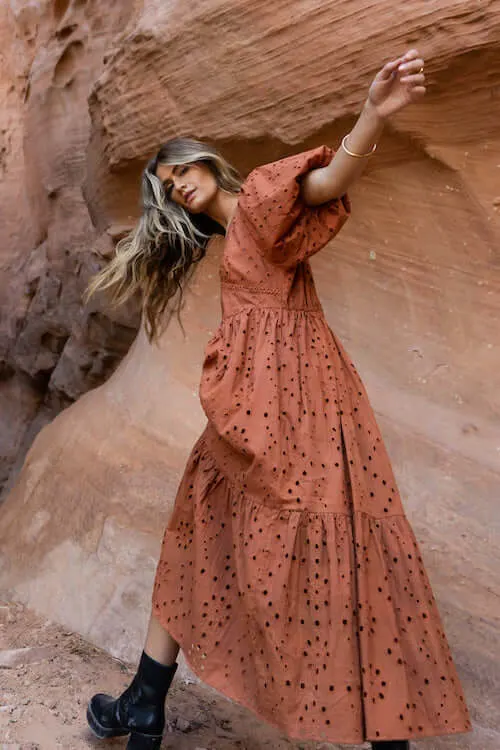 Printed Maxi Dress + Strappy Sandals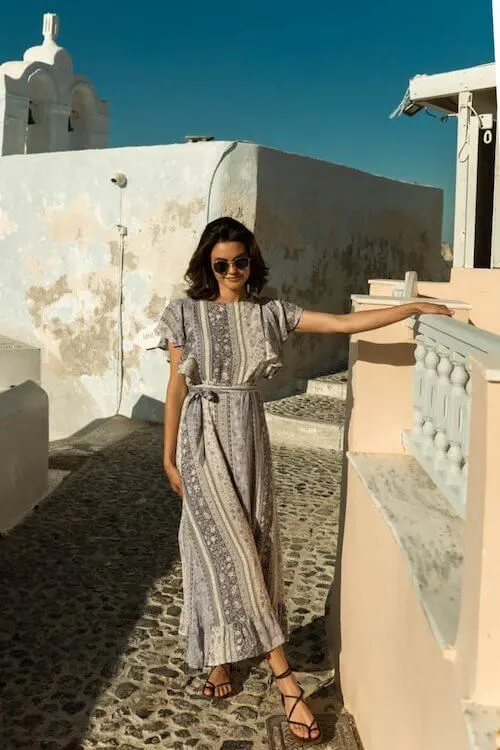 Floral Dress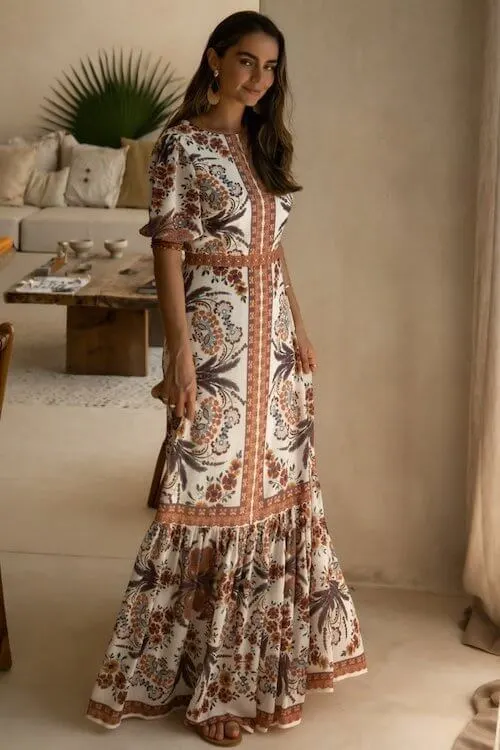 Button Down Top + White Pants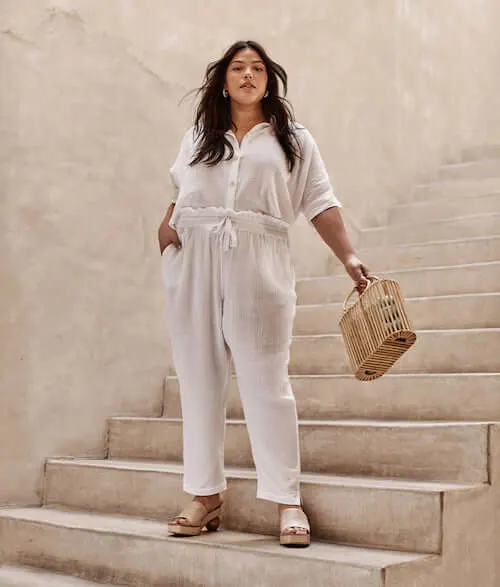 Ultimate Guide: Packing The Best Desert Clothing Pieces
In conclusion,a desert trip can be a great way to explore and enjoy nature.
Planning ahead and packing the right gear is essential for a successful and enjoyable experience.
Pack clothing that offers sun protection, plenty of water and snacks, a first aid kit, a good pair of walking shoes, a hat, sunscreen, and insect repellent.
Have fun with your desert adventure!
This post was all about desert outfit ideas and desert clothing.
Related Posts: