Looking for insanely cute spring nail designs? Here we list 50+ incredibly cute spring nail designs we obsess over this year for your reference. Go directly to DIY them!
Photos above: @thatgurlmaryjane, @alicepaintsnails, @basecoatstories
Featured photo of this post: @alicepaintsnails
We can't wait to design our nails for spring this year, right? The winter seems long but once we think that spring is coming and we can wear new spring nail designs and put on the light, bright, and cute spring outfits, we will be so happy immediately!
So what sunny and beautiful spring nail designs we can choose from to go with our spring mood? Let's check below great ideas!
Thank you to all these beauties and artists for bringing us so many great designs! You can follow them directly via the links below.
This post may contain affiliate links, which means I'll receive a commission if you purchase through my link, at no extra cost to you. Please read the full disclosure here.
This post is all about spring nail designs.
BEST CUTE SPRING NAIL DESIGNS
1. Dreamy Colorful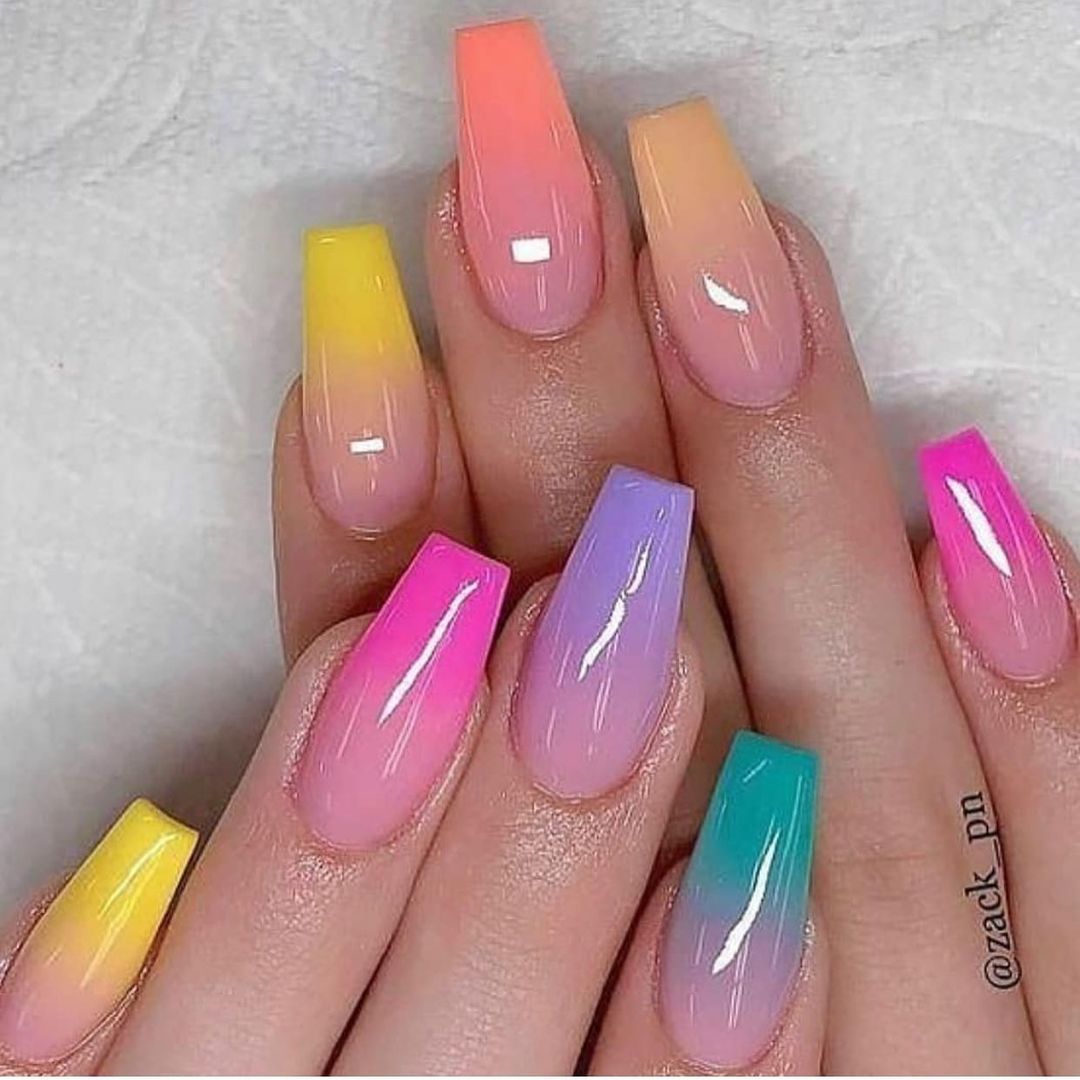 This is one of the most popular spring nail designs! It is really versatile and can be adapted to the needs of different styles and occasions. Because it is very rich in color, but a single color is not too bright, you can basically not consider what clothes you need to wear and what makeup to match with it. In short, when you can't think of what nail art you want to paint and want to make your nails full of spring, painting it is right.
Of course, this kind of nails may be more difficult to paint by yourself, you can also press on nails. We found the following similar one:
2. Blue Shining Stars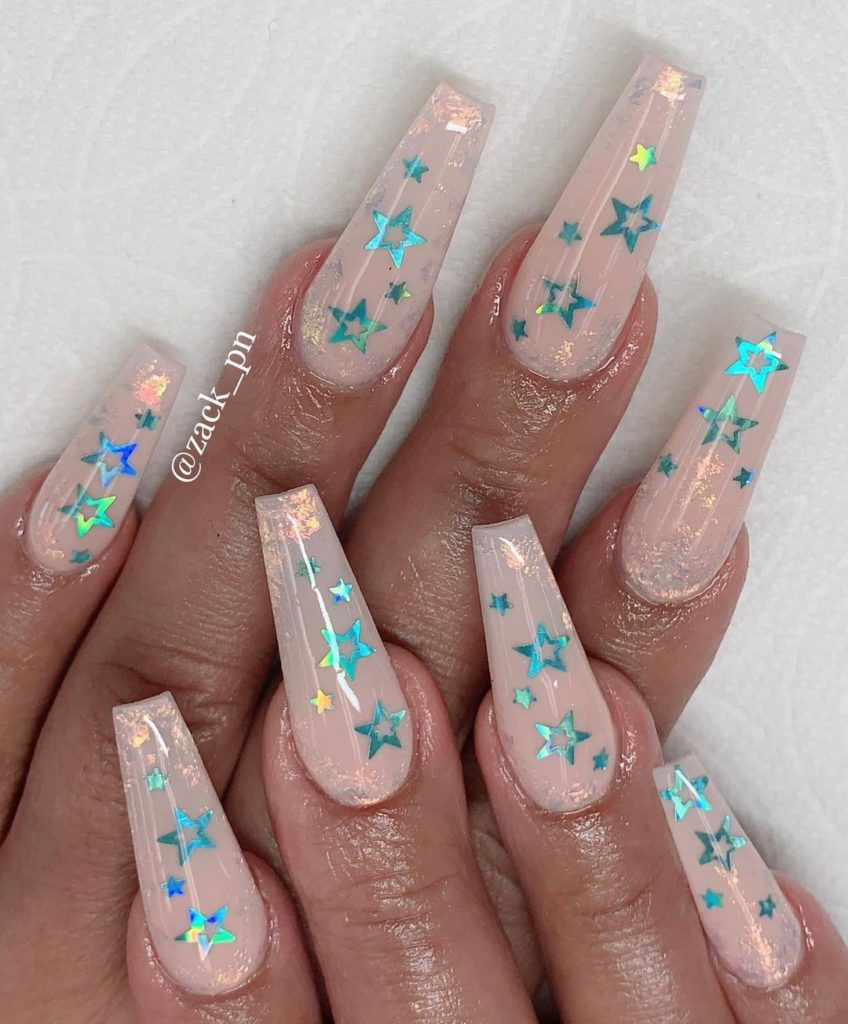 This design has a dreamy feel, which is very suitable for dates or parties when spring is coming. You can buy nail stickers to help you build it:
3. Minimal Color Dots
The simplicity is very artistic. If you like wearing rings and don't want your nail design to be overwhelming, this simple design is very suitable.
4. Metallic
This design continues the atmosphere of winter festivals, and makes people want to embrace the colorfulness of spring as soon as possible. And if you like to wear silver jewelry, this design matches the silver jewelry very well.
5. Princess Pink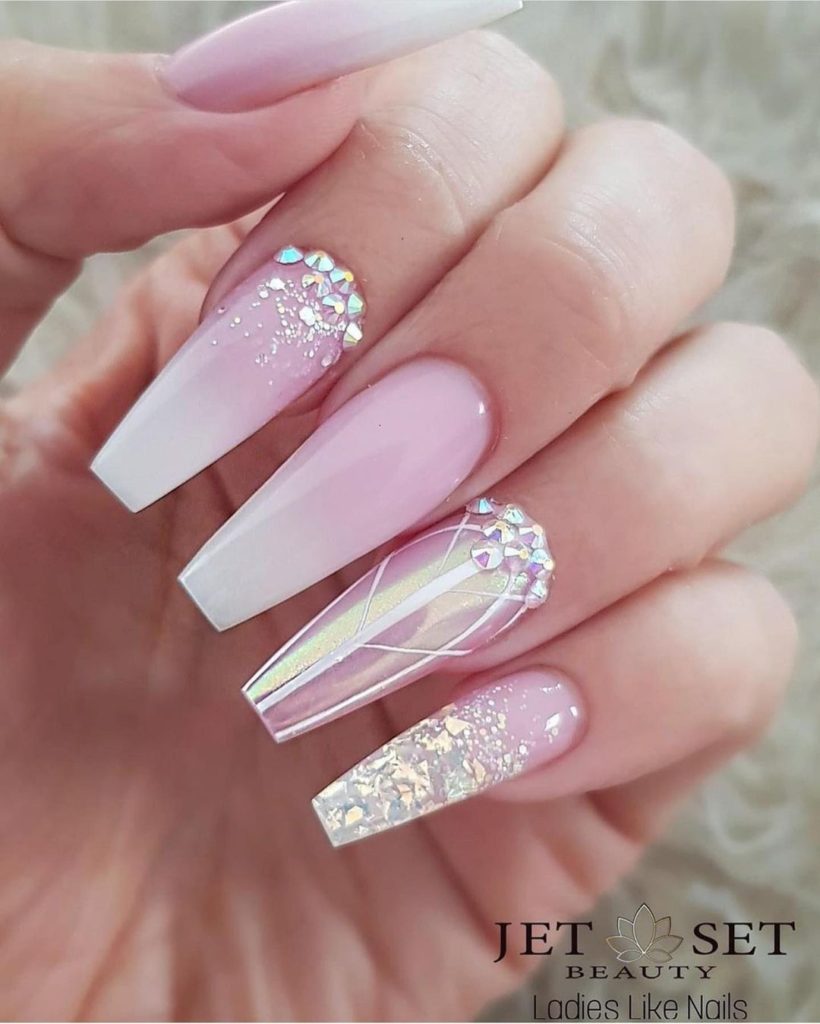 Dream and sweetness are the feeling of spring. This design is really delicate and beautiful. Sequin embellishment is also one of the important nail design trends this year.
6. Dreamy Blue
This nail shows a very expensive feel in a low profile. Very suitable for prom or dating. Elegant and a bit sexy.
7. Little Cute Black Hearts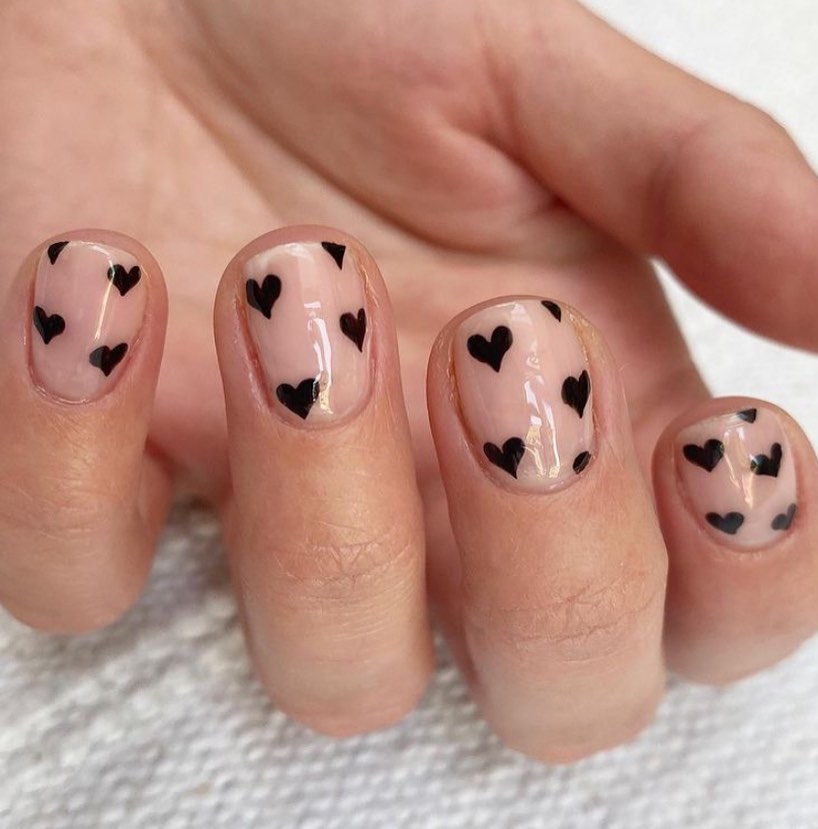 You can easily complete this cute and simple nail design at home. Why not bring yourself a happy mood with nail art in spring?
8. Hot Romantic Red
It is another nail design that is very suitable for spring dates. Red and pink are common colors in dating nail design, but this design uses different colors to combine, that is, it is beautiful and youthful and lively.
9. Unique Eyelashes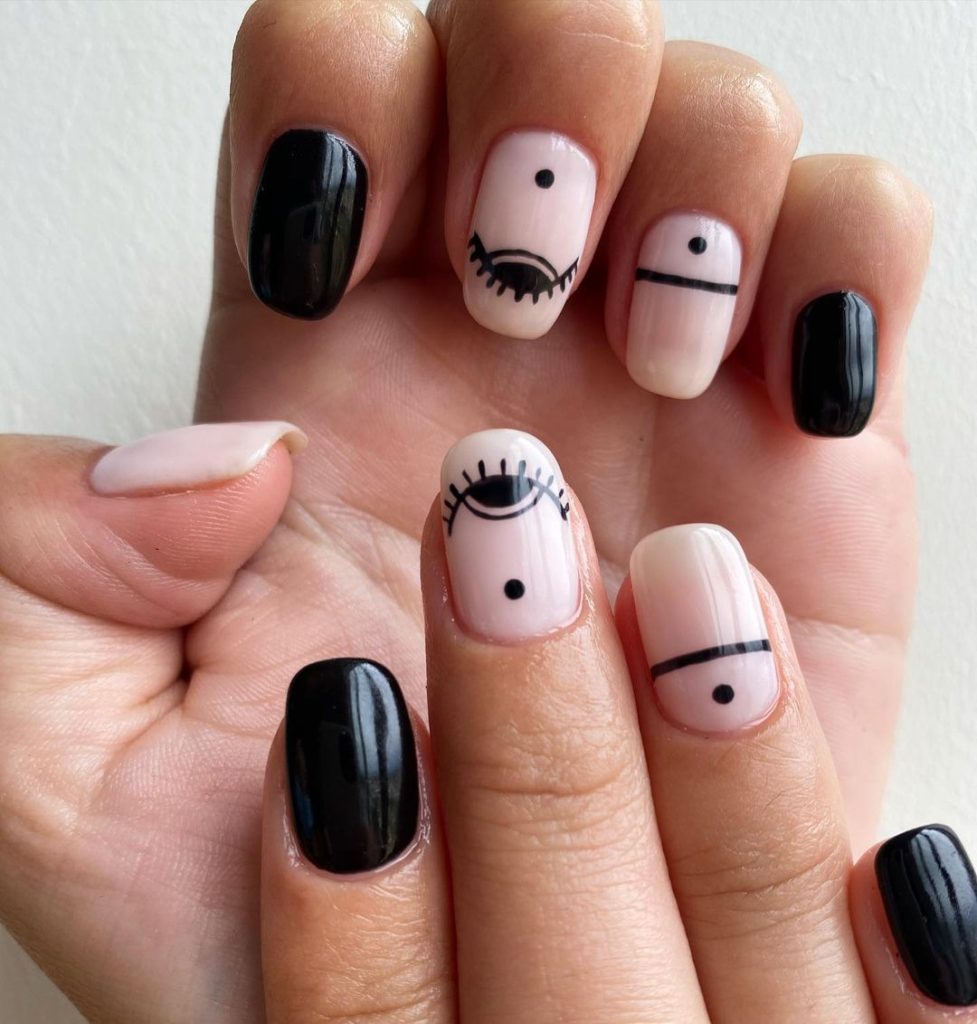 Black nail design is really very popular this year. Love black, but are you afraid that the black design looks old-fashioned? Try this design above. Mysterious and cute.
10. Art Inspired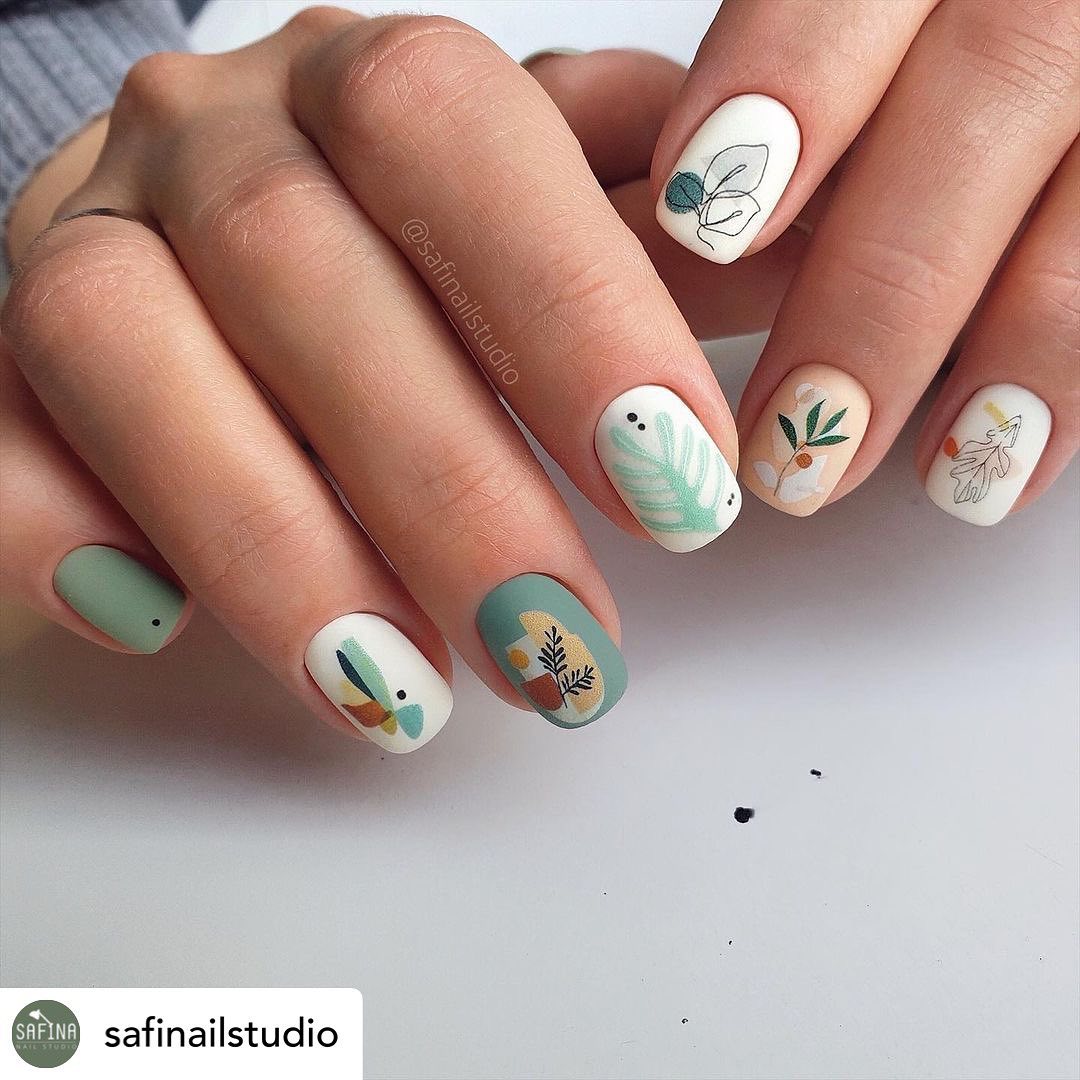 So many artists create art to express their love for spring, why not paint the art of spring on your nails?
This kind of abstract art nail designs are very popular, and they are actually not difficult to draw. You don't need to copy these patterns 100%, the point is to choose similar colors, and then the accuracy of the patterns does not matter too much. It still looks very artistic and tasteful.
11. All Your Favorite Patterns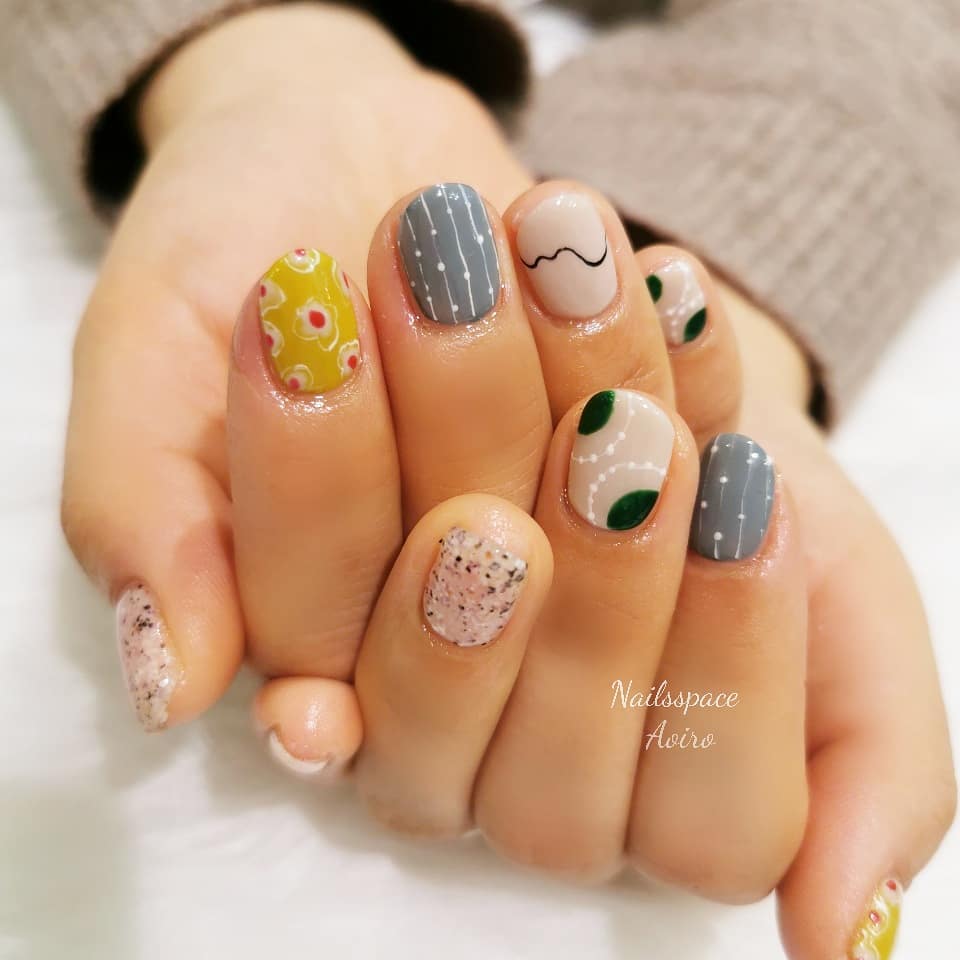 It is also a nail design inspired by art. More and more people are now trying to paint their favorite artwork, even the patterns on textiles they see in life, onto their nails.
12. Match Your Rings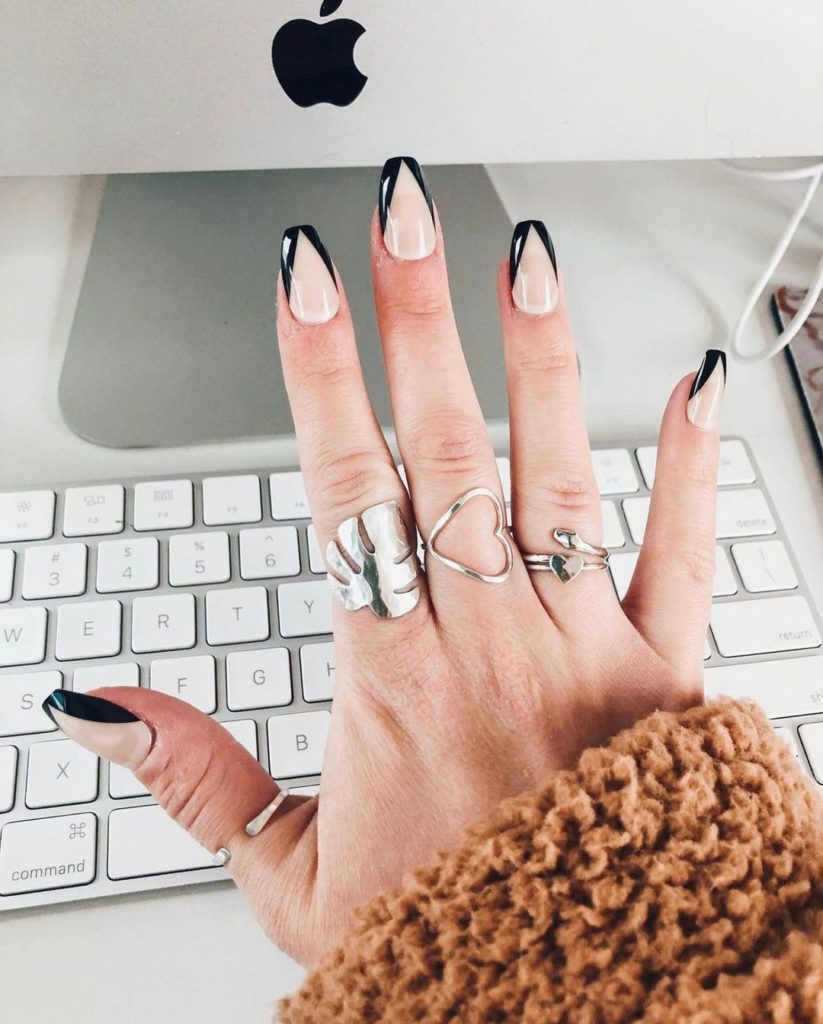 This is another bracket design that is very suitable for silver jewellery.
13. Show Your Passionate Love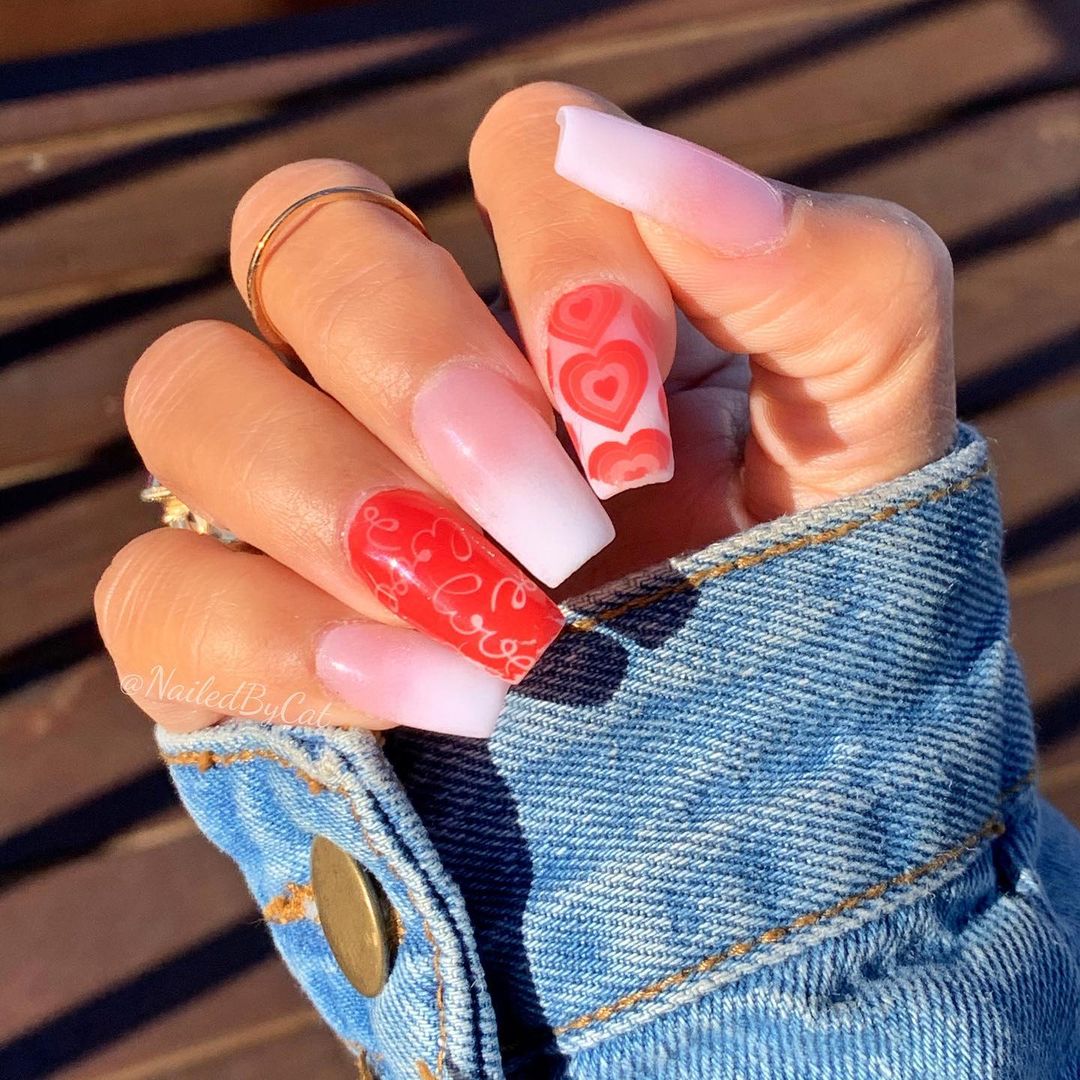 This design is low-key and romantic. I can't wait to try it. I think the red color is not so bright and actually looks more gentle and lovely.
14. Butterflies
Butterfly nail designs are now almost everywhere in spring! They are easy to replicate. You can easily find similar stickers to complete them!

15. Gold And Leopard
This design is really cute, and the placement of the pattern is also very unique.
16. Flowing Art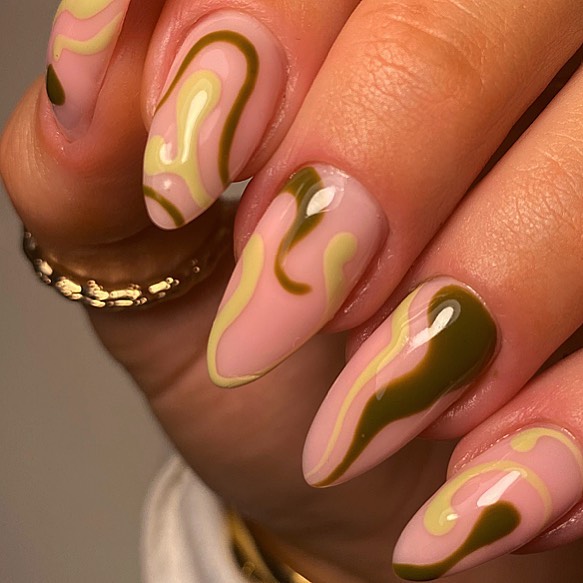 This design is very popular recently. Green is of course a very popular color in spring, but it is also very beautiful to use blue or yellow to paint similar patterns.
17. Simple Daisy
A simple flower really melts your heart.
18. Pink And White Little Hearts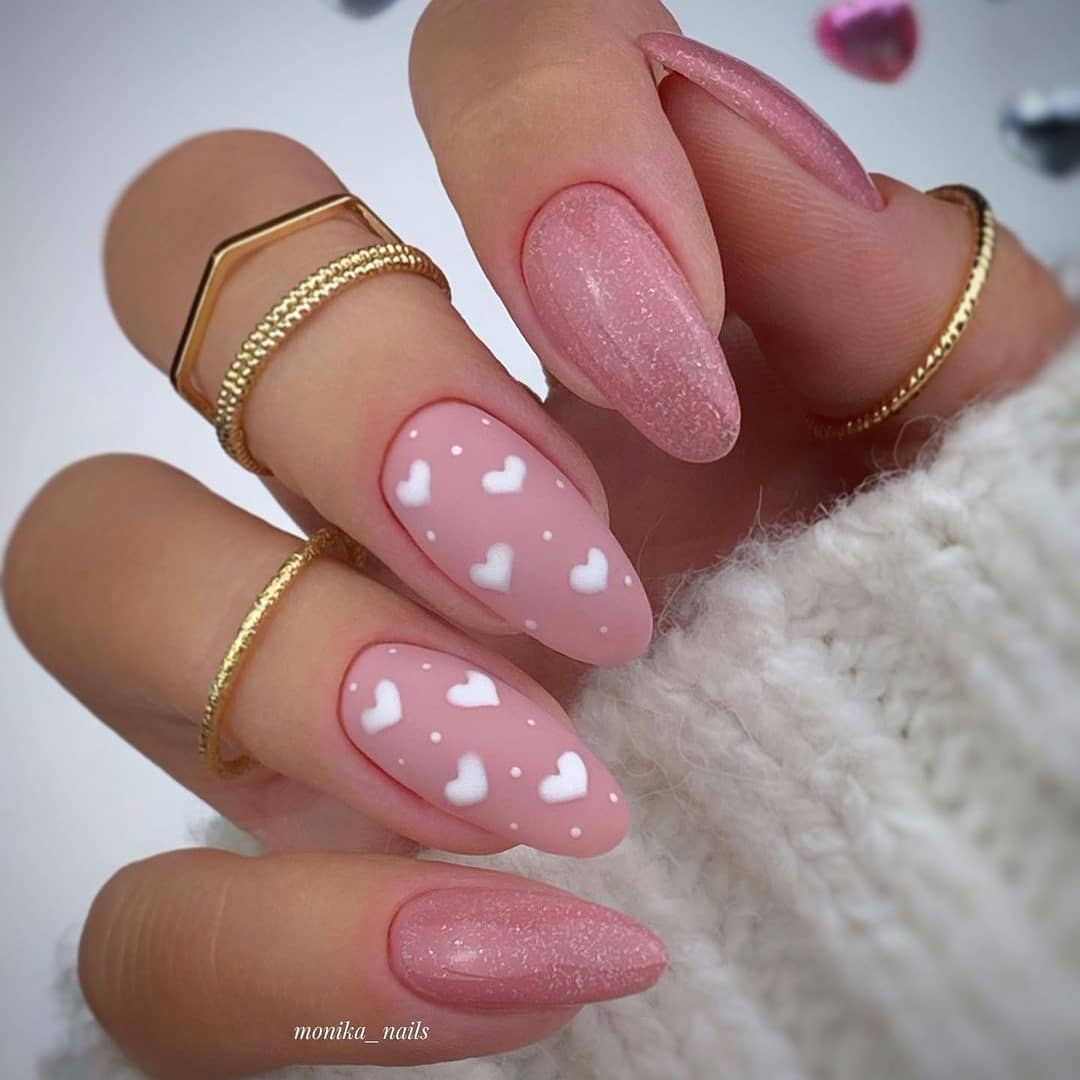 19. Abstract Art Inspired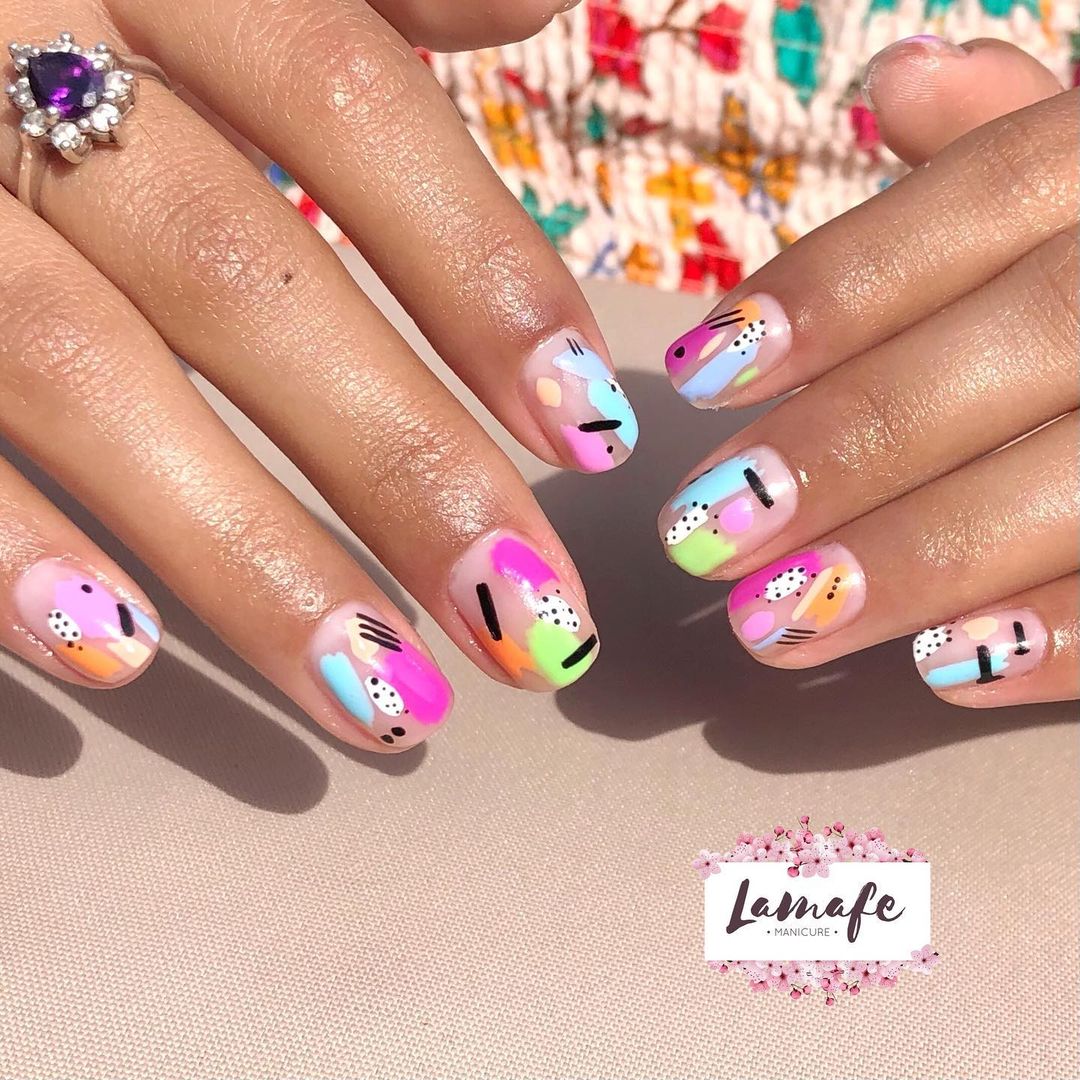 20. Vanilla Blossoms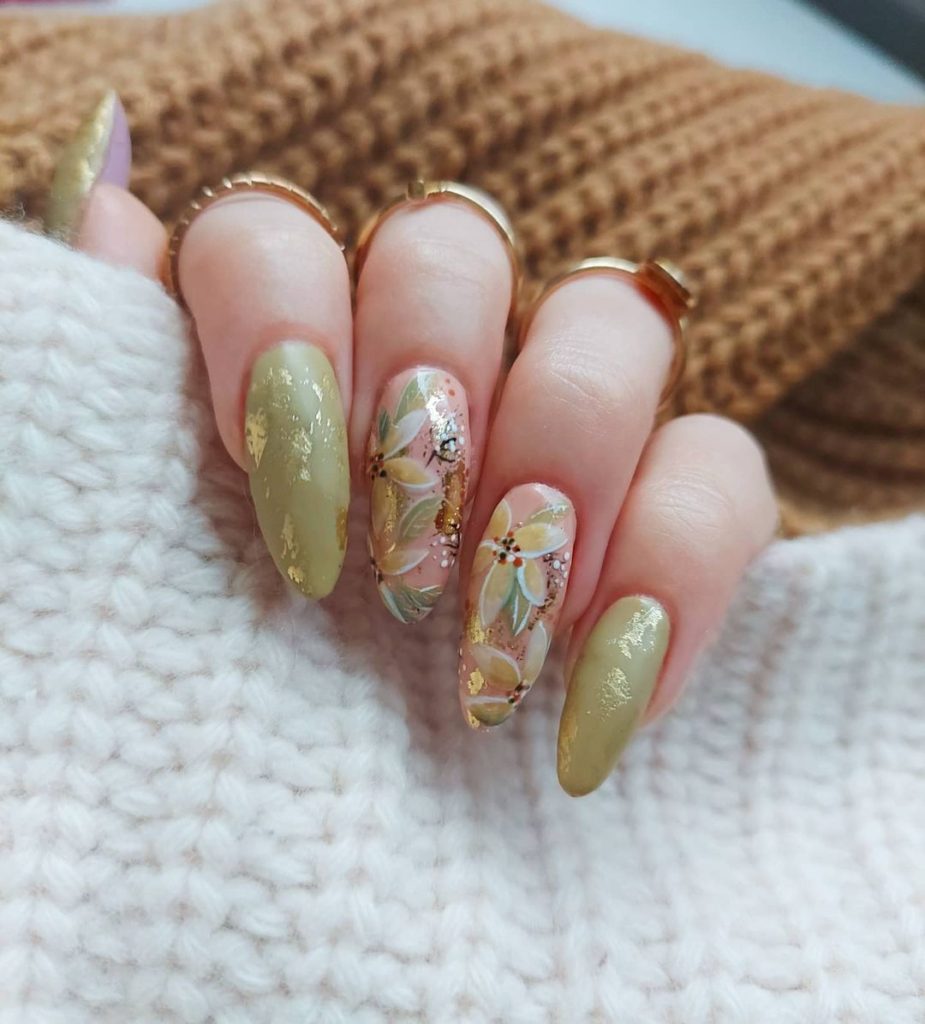 There are many designs of spring floral nails. This design looks more complicated, but it is really worth trying.
21. Show Love To Candy Yellow
This design may not be suitable for everyone, but the reason for choosing it is that its designer likes to draw design inspiration from life, and the nail art has taken into account the match with the wear.
The following two designs also come from the same designer. We like her designs very much, they are really artistic and original. From common objects, she can extract beautiful and lovely elements and draw them on the nails.
22. Silk Scarves Inspired
23. Sweet Grosgrain Bows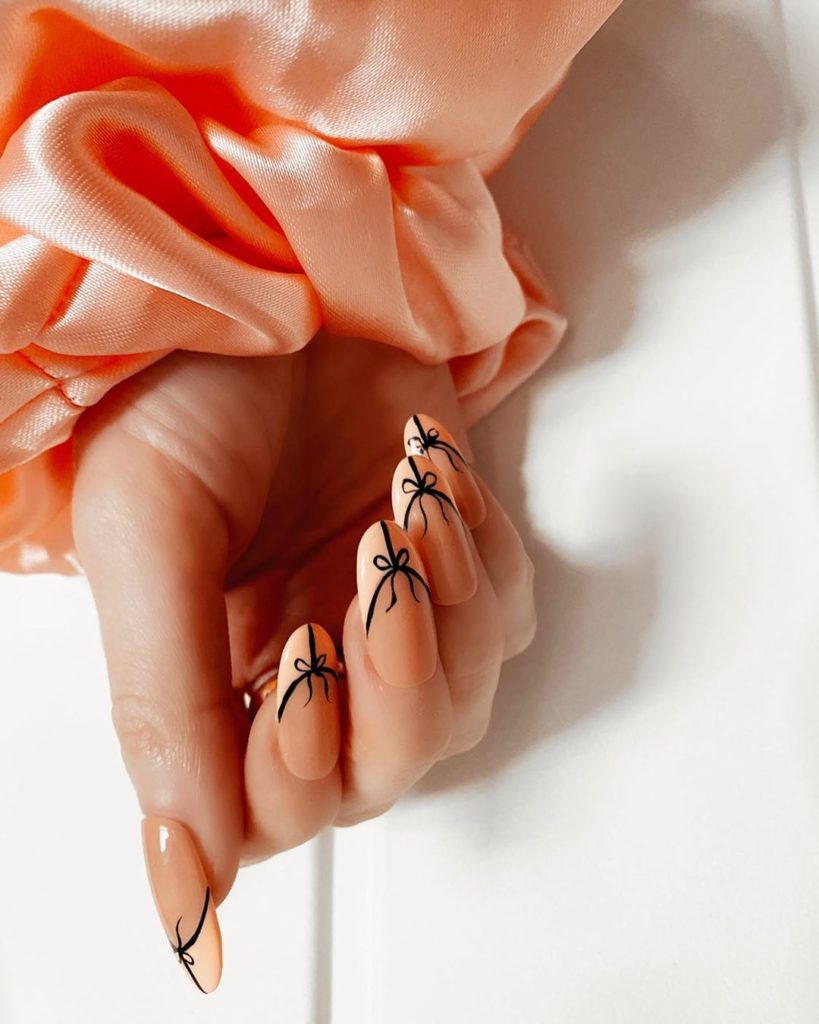 24. Rustic Spring Florals
As soon as I saw this design, I wanted to try it next time I went to the suburbs! Is it full of the breath of the countryside?
25. Leopard And Roses
This design is really cute and suitable for many occasions. And because the design of roses is added, the sexy of leopard print is downplayed, so it is also very suitable for going to class or usually going out.
26. Cute Bees
There are also many bee nail designs in spring. We chose this one because it does not have the tacky look of normal bee nail designs, but looks expensive or even elegant.
27. Romantic Lace Flowers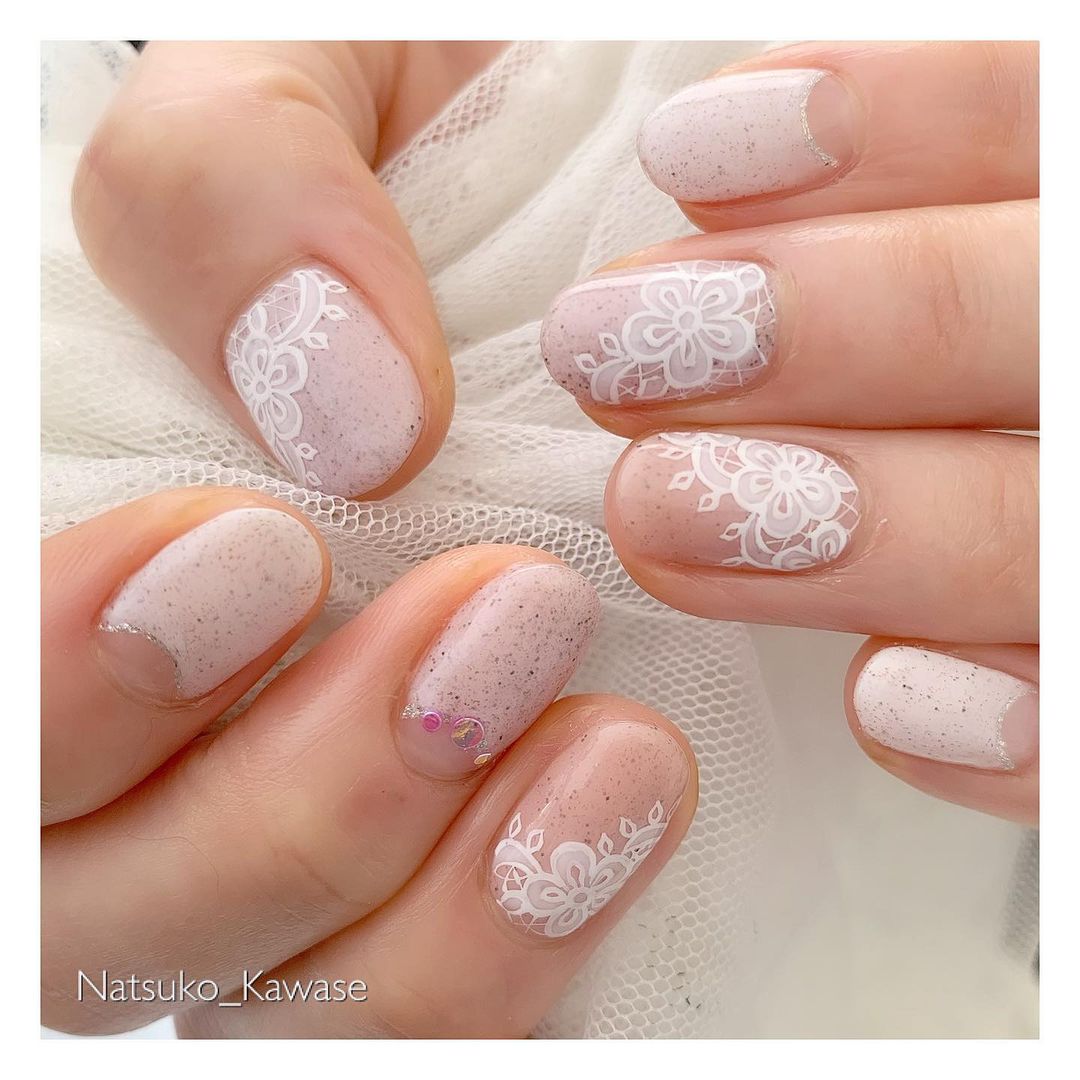 If you like white nail designs, then this lace nail design is very suitable for you. This is also very suitable for spring weddings.
28. Show Your Childlike Innocence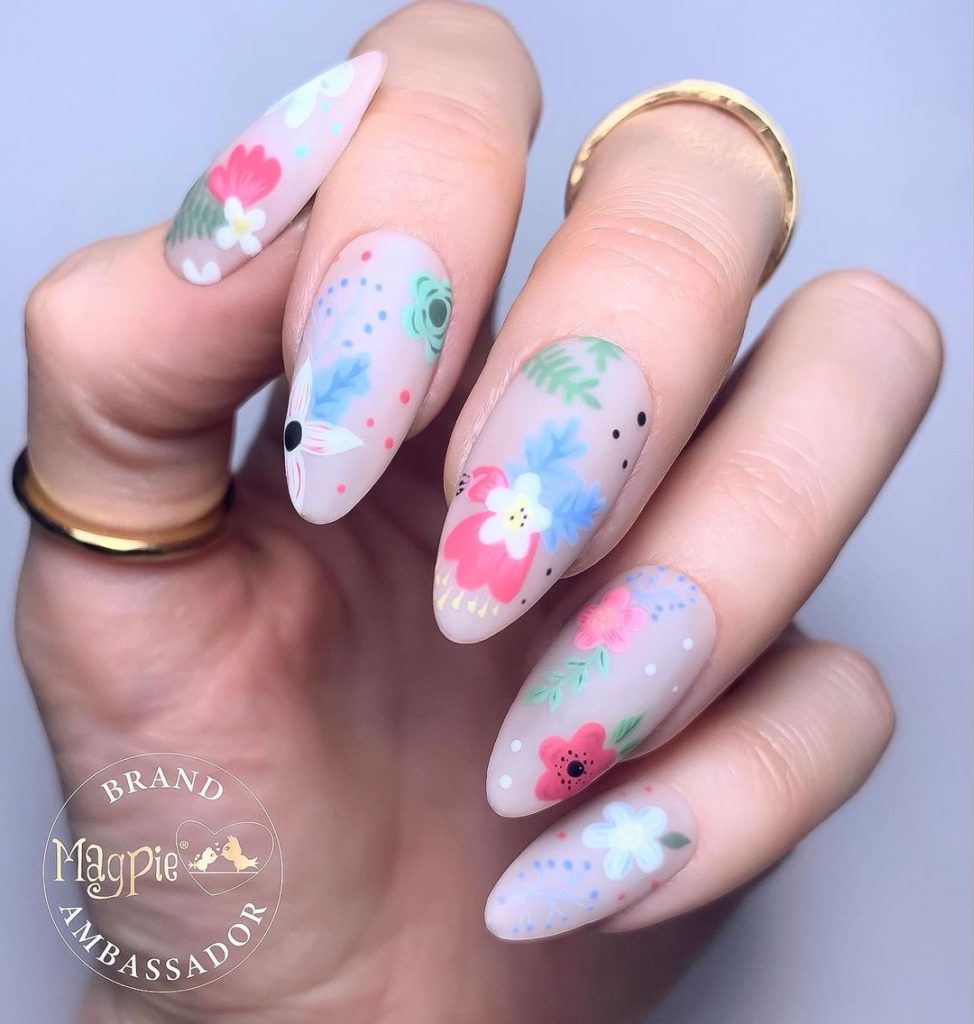 The reason why this design appeals to us is that it has a sense of innocence and fantasy. We really can't wait to step into the spring.
29. Purple And Flowers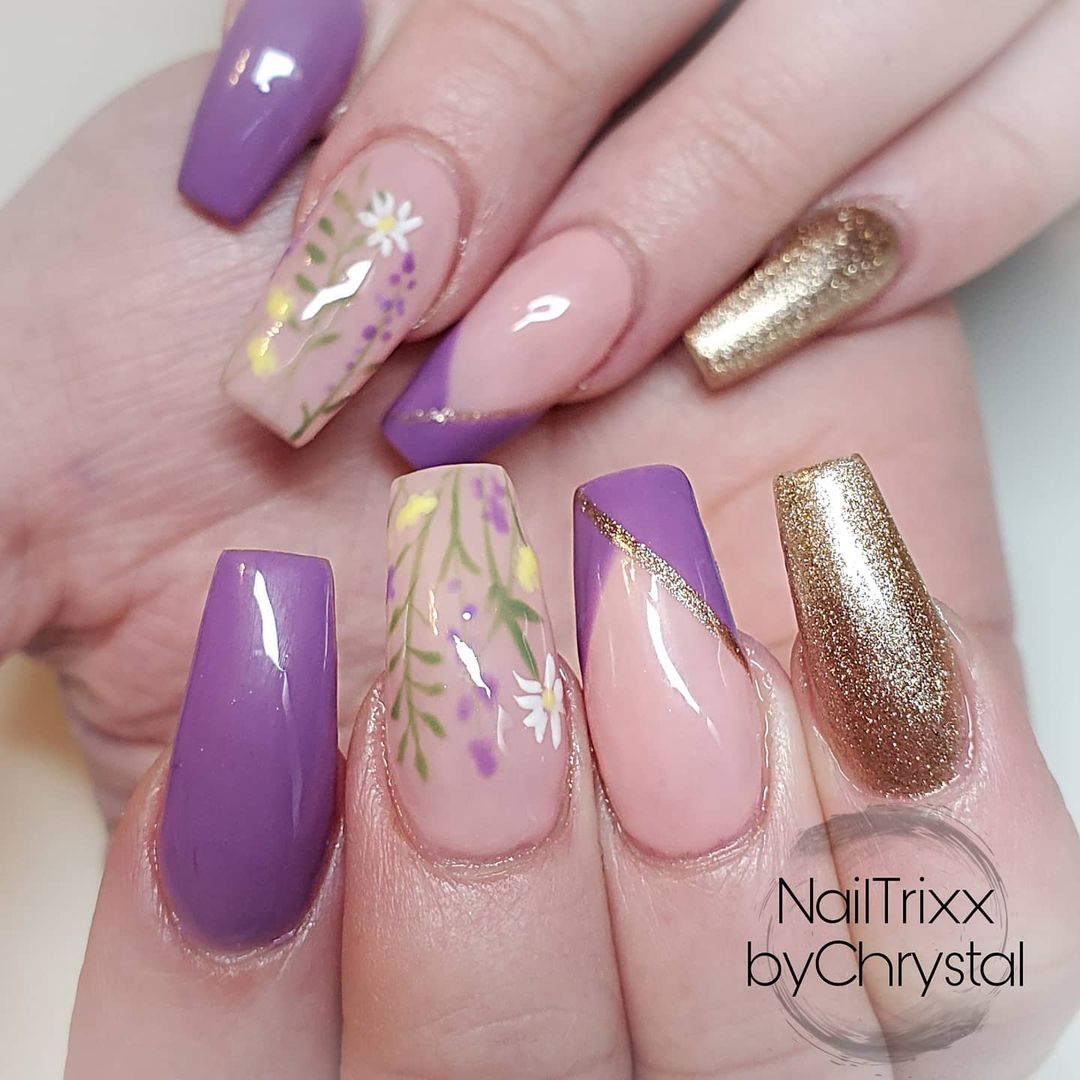 The combination of purple and gold will look very expensive, but if the flower design becomes lively.
In fact, with this design, you can also change the purple to other darker colors you like, which will make them look very suitable for spring.
30. All About Daisies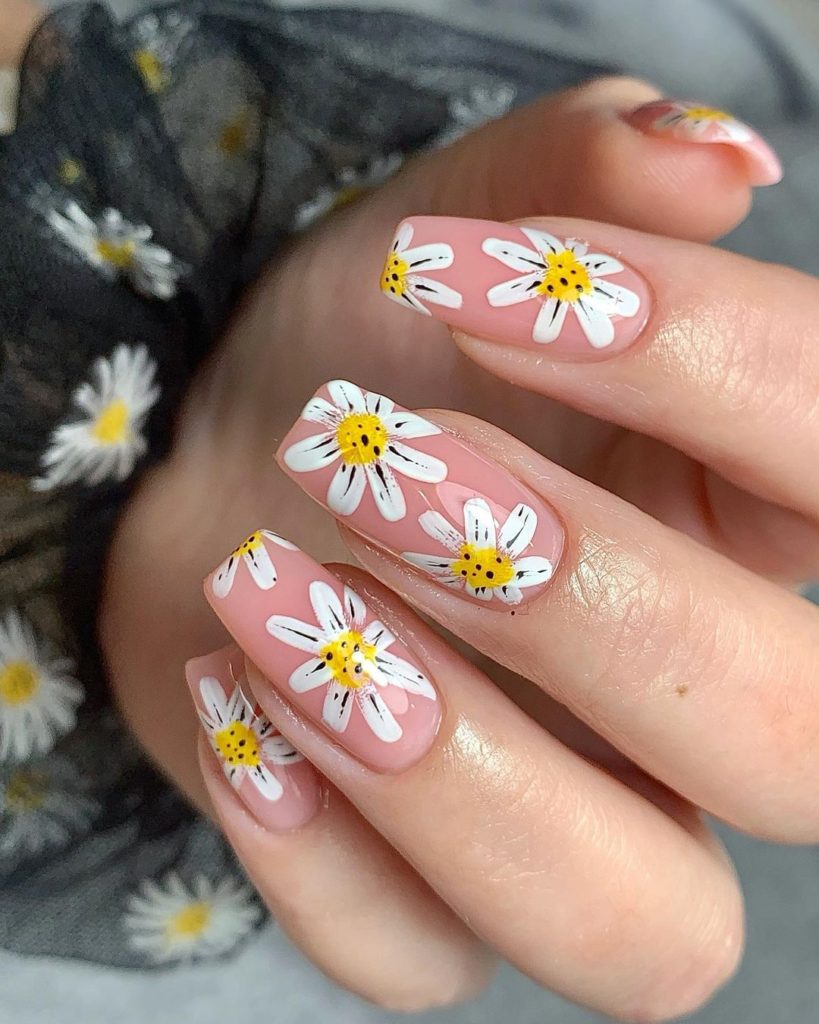 The designer of this drew daisies to match her clothes. However, I personally think that if each flower on the nail is slightly smaller, it will be more fresh and lovely.
We have also found daisy stickers for you to help you draw your own daisies better:
31. Small Flowers
Look, don't the smaller flowers make them fresher and more lovely? Of course, but for long nail design, you must remember to leave it blank. Otherwise, it will be very tacky.
32. Cute Blue Flowers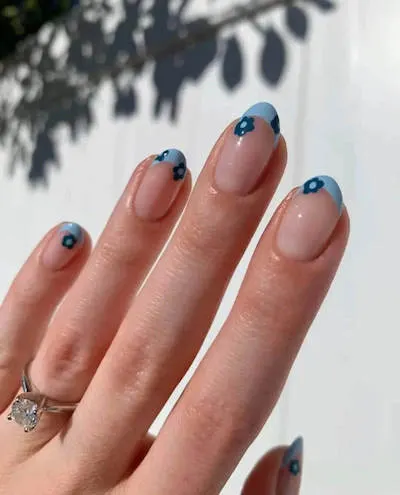 via Tumblr
32. Colorful Floral Spring Nails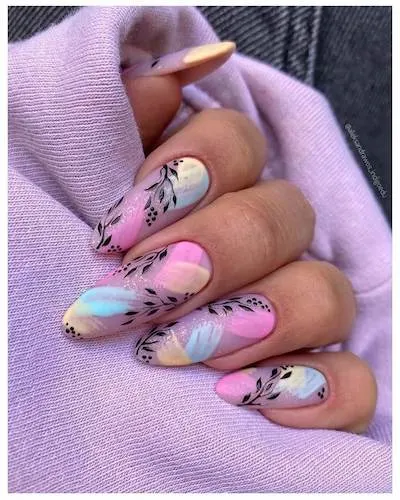 via Tumblr
33. Purple Floral Nails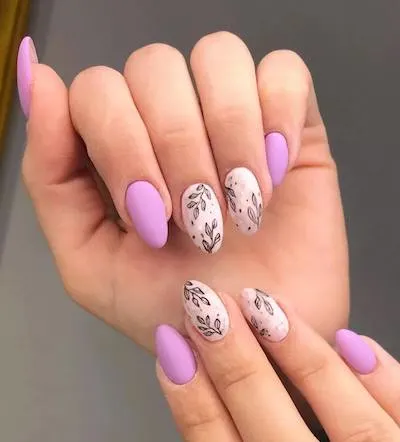 via Tumblr
34. Elegant Tips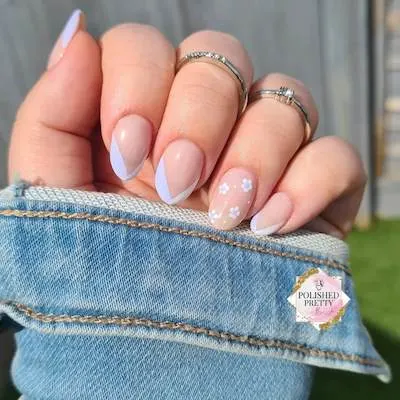 via Tumblr
35. Stone Dreams
via Tumblr
36. Spring Purple Nails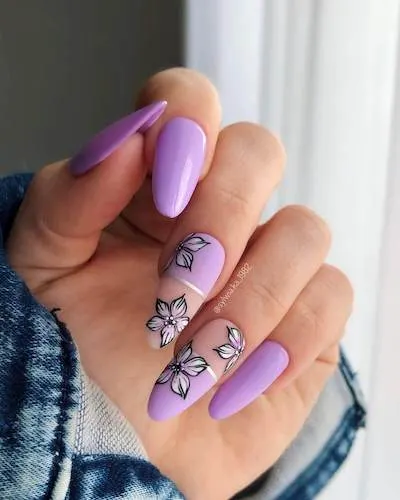 37. Cute Pink Bunny Nails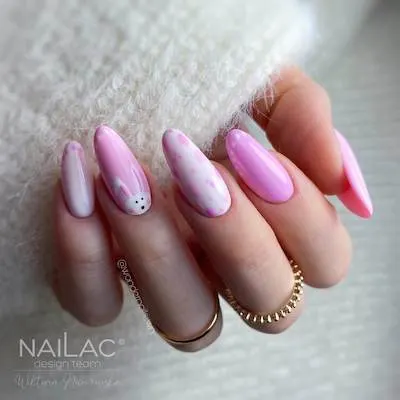 38. Animal Print Spring Nail Ideas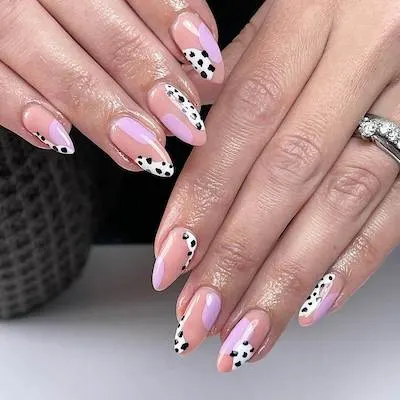 39. Green White And Purple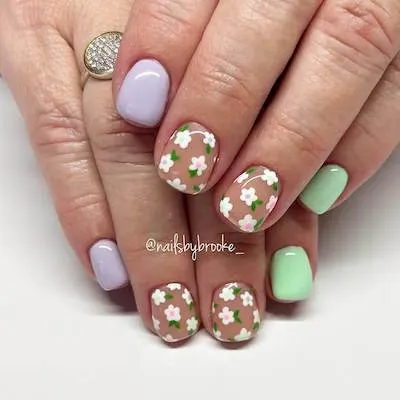 40. Baby Blue Nails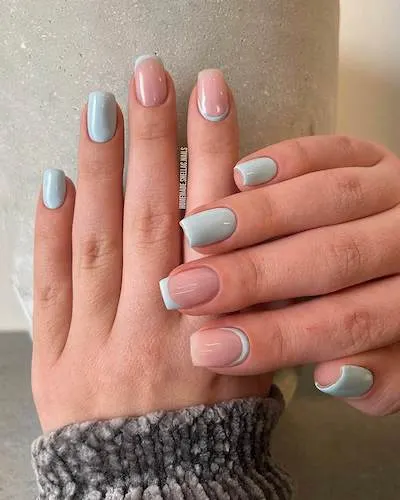 via Tumblr
41. Blue And Pink
42. Chic Purple Nails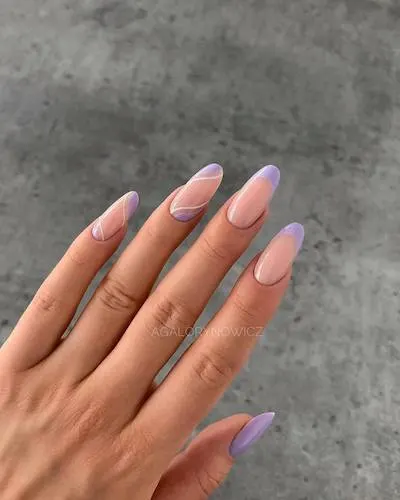 43. Neon Nails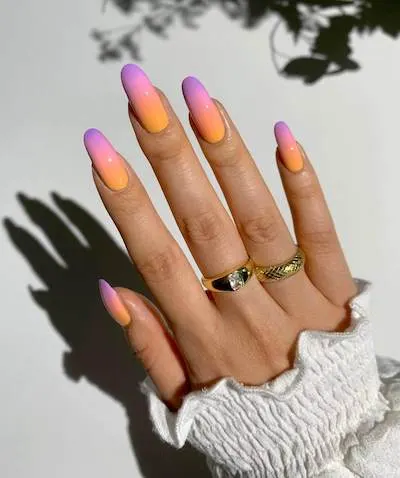 44. All The Spring Elements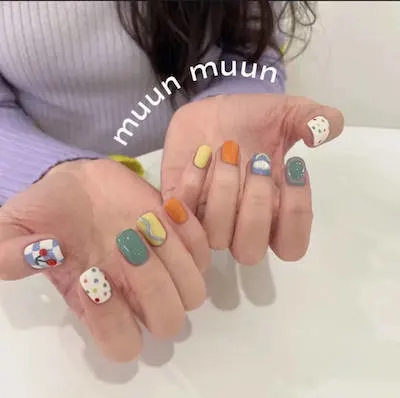 via Tumblr
45. Pink And Black Abstract Nails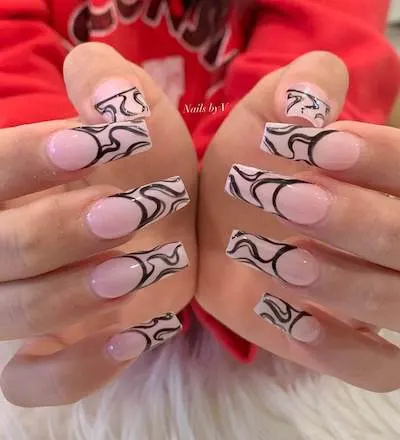 via Tumblr
46. Tulip Flowers Pink Nails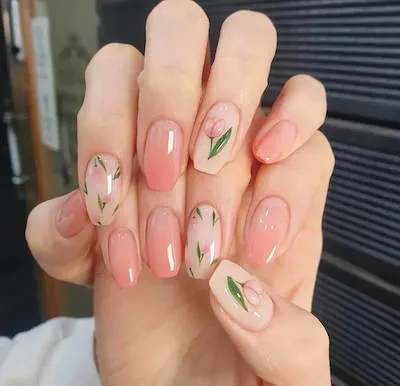 via Tumblr
47. Navy Blue Flower Nail Designs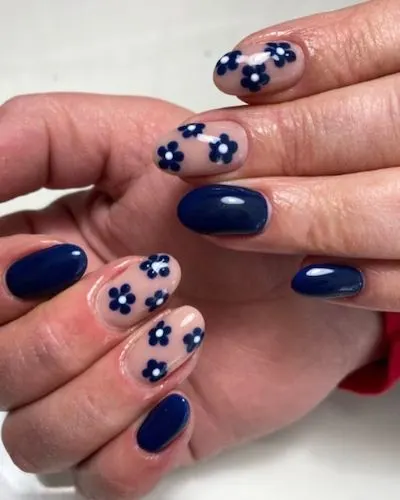 48. Lovely White Flower Orange Nails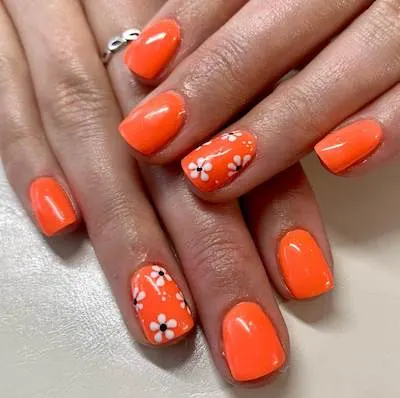 49. Cute Hot Pink Flowers Nail Ideas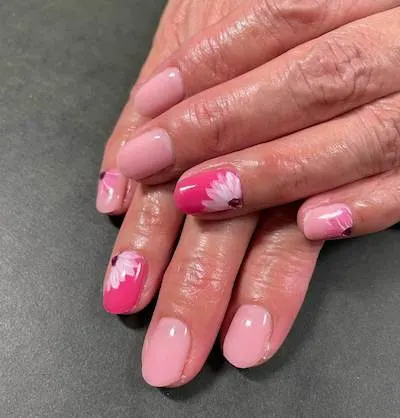 50. Spring Floral Tips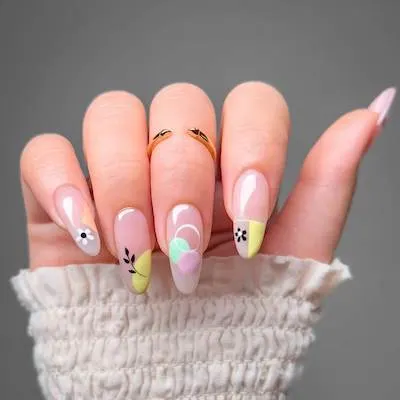 51. Simple Adorable Spring Nails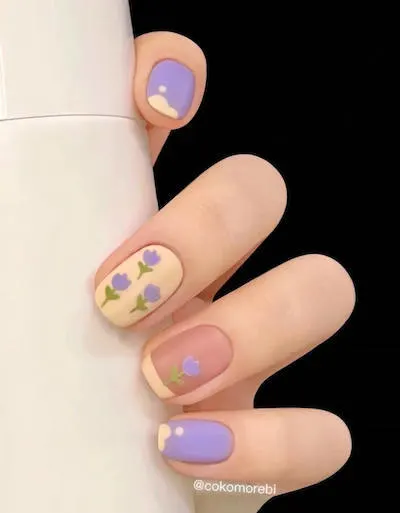 via Tumblr
52. Chic Spring Tips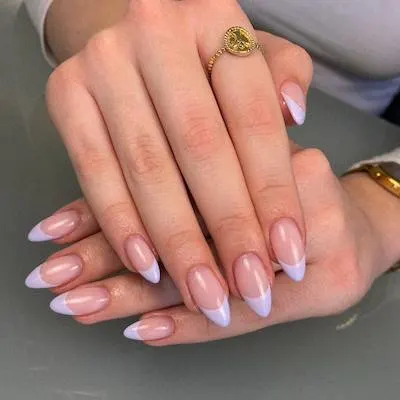 via Tumblr
This post was all about spring nail designs.
About The Author
Tracy is an experienced personal stylist, shopping expert, and fashion & lifestyle blogger. She has been featured on Time Magazine, Bustle, Best Life, Glam, The Zoe Report, Mic, and GOBankingRates, for her insights on fashion, beauty, home decor, and lifestyle. Read More
Related Posts: