Looking for cute summer nail ideas this year? Check this post for 37 gorgeous cute nail ideas that will impress everyone this season!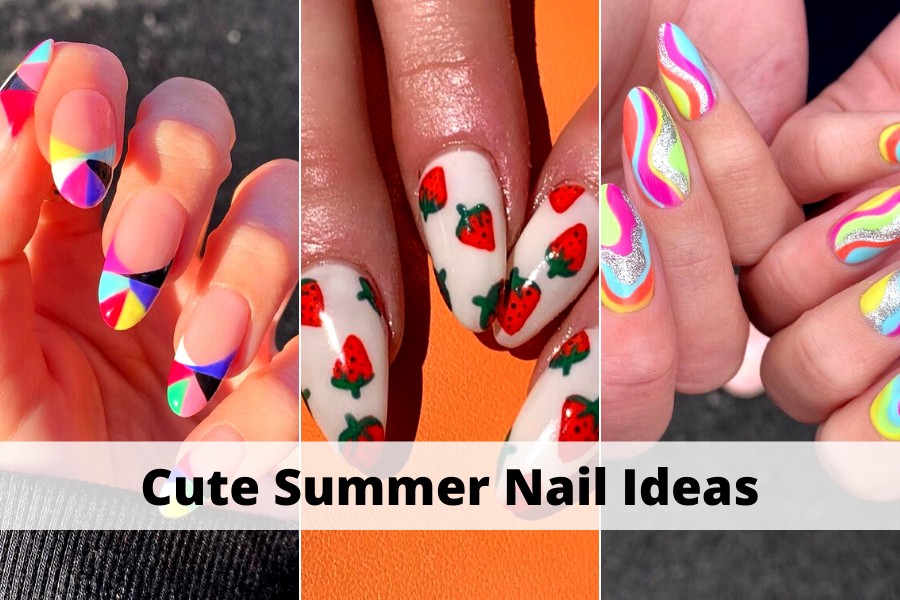 Our fingertips feel the breath of summer first, don't they?
Even though we are still wearing spring clothes, we can't wait to feel the hot temperature.
We can't wait to apply all the brightest, hottest, and most creative patterns and colors on our nails and dry them in the dazzling sun, radiating our most enthusiastic welcome to summer with those summer nail ideas!
In this article, you will find more than 30 summer nails that we really like. So come and see what cute designs are there, and let's prepare for the summer together!
This post may contain affiliate links, which means I'll receive a commission if you purchase through my link, at no extra cost to you. Please read the full disclosure here.
This post is all about summer nail ideas.
CUTE SUMMER NAIL IDEAS
Classic summer patterns and colors! We love them!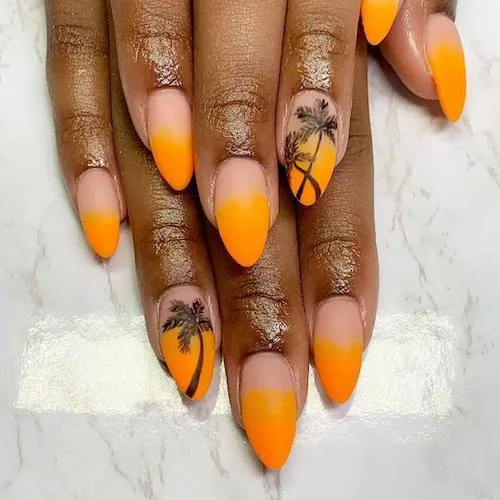 Palm tree nail design has always been one of the main features of summer. I suggest that you can boldly try different color schemes. In addition to orange and yellow that are popular in summer, you can also try other warm colors such as red or pink. Even if you like a little more unique, using neon colors or glittering colors as the background color is very suitable for summer.
Daytime dream.
When designing nail polish, don't forget to consider the outfits simultaneously and consider the overall outfit to enhance the effect of nail design.
Who doesn't love those blues?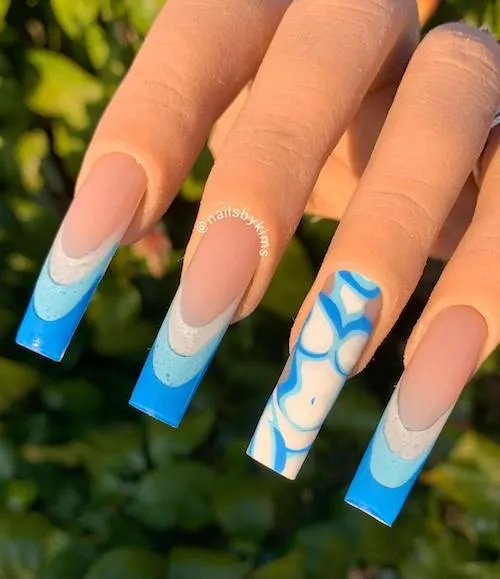 The combination of white and blue is really amazing! Very suitable for sunny weather. It is suitable for both daily outings and vacations.
In fact, it doesn't matter if you don't draw beautiful patterns very often. The secret is to choose a beautiful color combination, such as white and blue. The color combination looks good. In fact, others don't care about the pattern.
…and hot pink?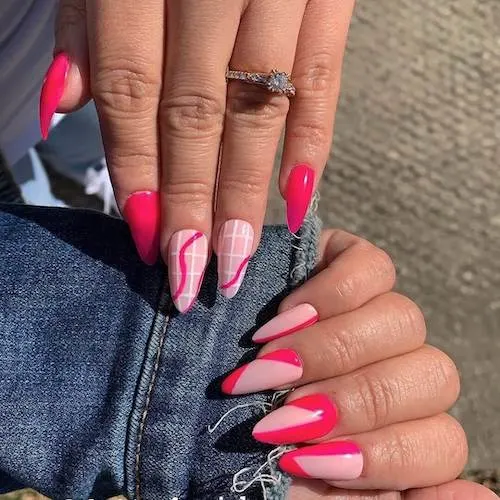 Hot pink is very suitable for sexy summer days. And when you're in a simple white or denim outfit, matching hot pink can make your whole look stand out.
Do you love pineapples?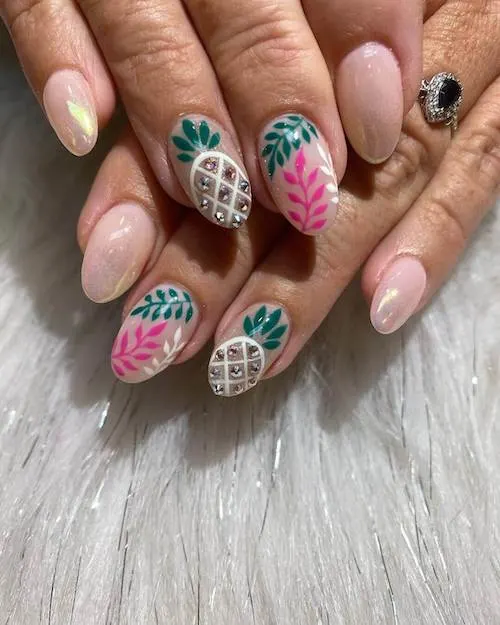 Summer is a fruit season!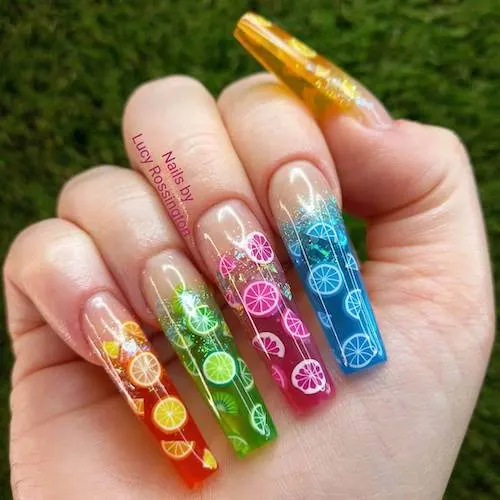 I really like these fruit nail designs. They look very chic.
Those gorgeous golden details!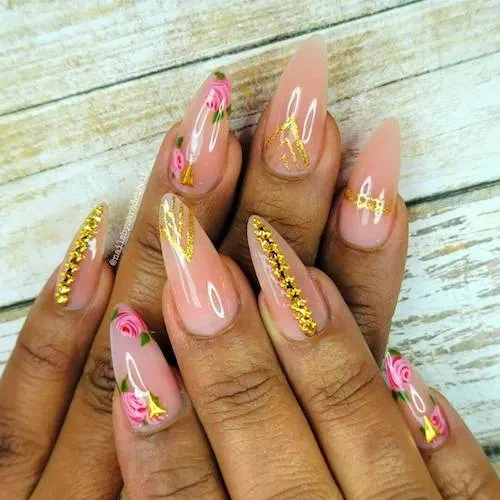 It is very fashionable this year to use gold and rhinestones as embellishments. They can make your nail design more charming under the sun.
Strawberries!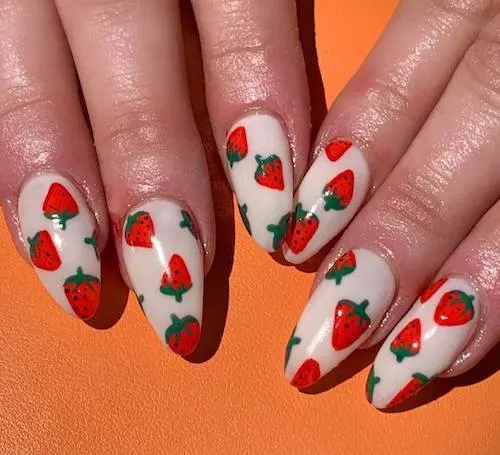 If you don't know how to draw fruit patterns, you can try nail stickers. We recommend the following fruit stickers.
This is a gentle design, like all the pretty dreams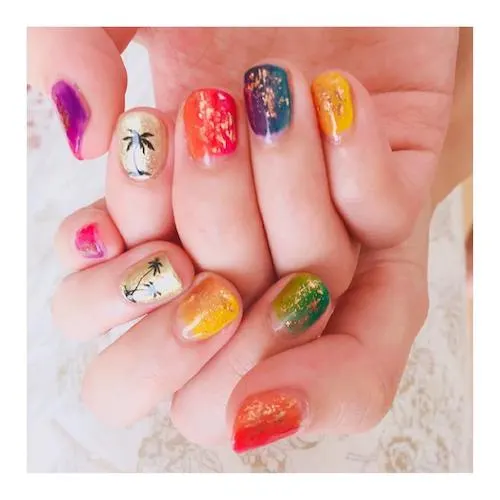 What's your favorite color in summer?
I think this design is really suitable for people who don't know how to paint flowers. Abstract patterns are really very popular recently.
These purple nails are just incredible for the beach!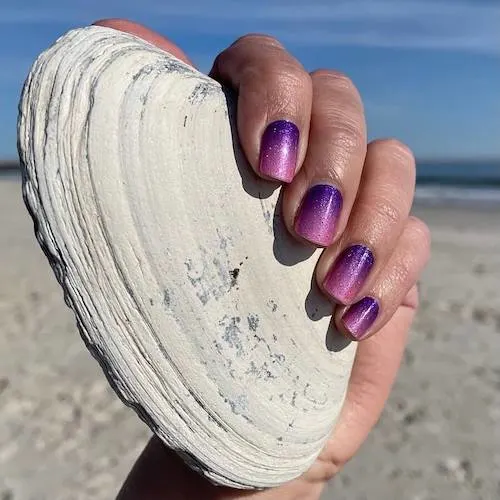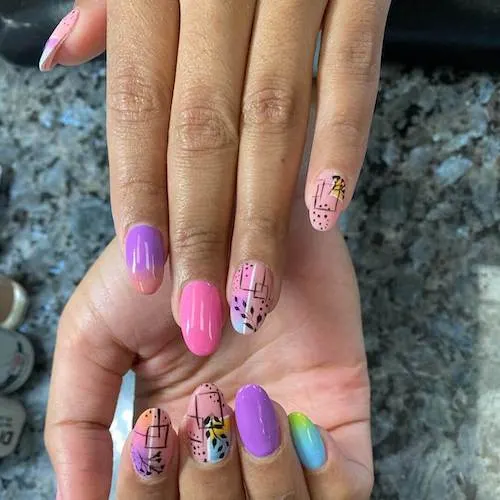 It is also an abstract pattern, full of artistic sense, and very cute.
In addition, I also highly recommend stickers with abstract patterns. It is very convenient to have a nail design that looks expensive!
Hi, sunshine!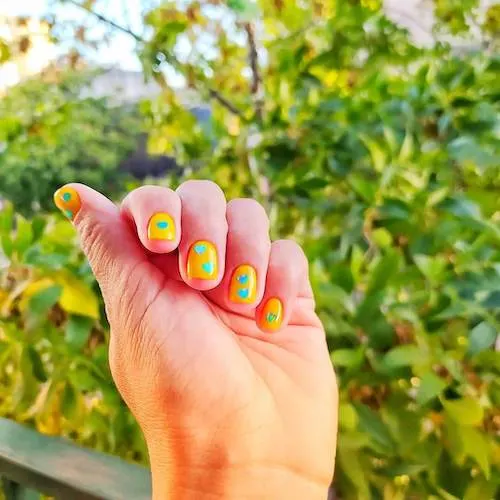 Hot blue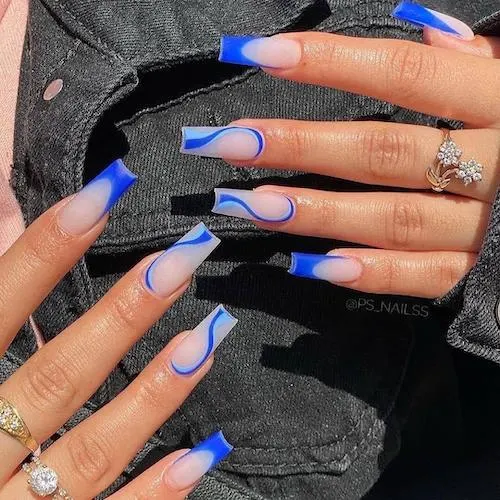 Don't you think? As long as the colors are chosen well, if you really don't know how to draw delicate patterns, simple patterns can also be very fashionable.
Yellow and blue, blue and white are all great combinations.
And the greens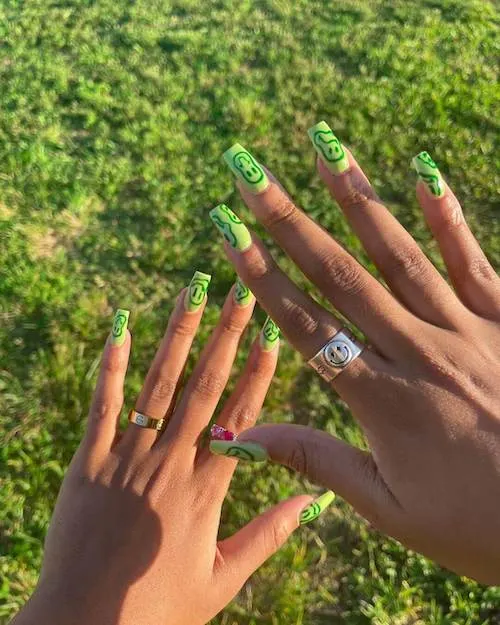 What is your date night like in the summer?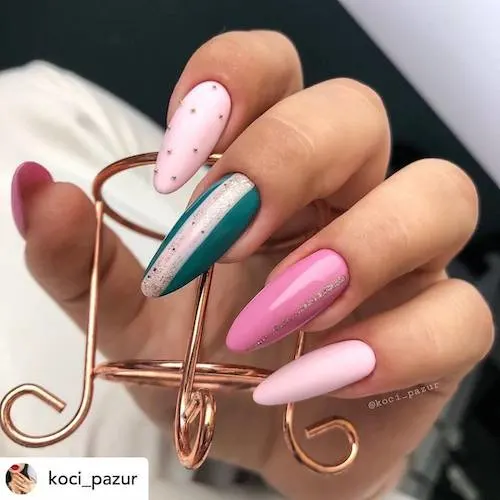 Don't forget to try romantic and cute nail designs for a sweet date in summer. Add a little shiny element; it will look more lovely.
What about a sexy beach date night?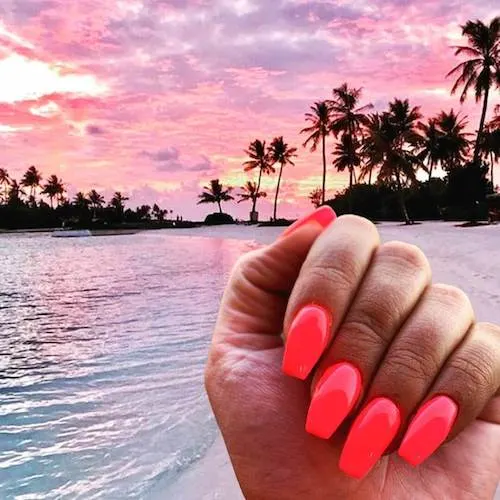 I want to put every color I like on my nails to show my love for summer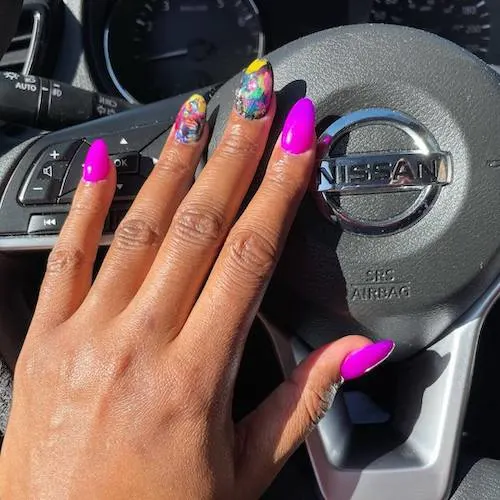 Baby blue reminds me of all the beautiful vacation moments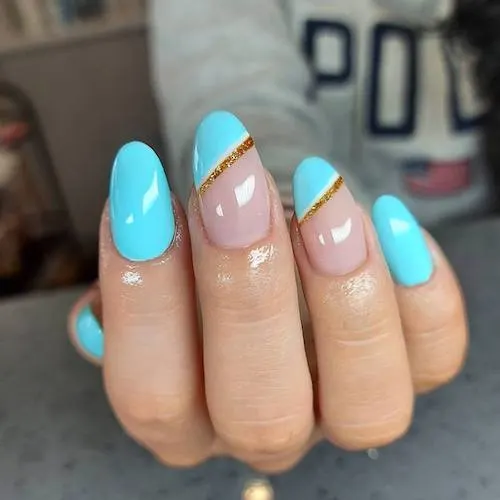 Evil eyes, snakes, moon & stars, and the rings! Just so perfect for the summer!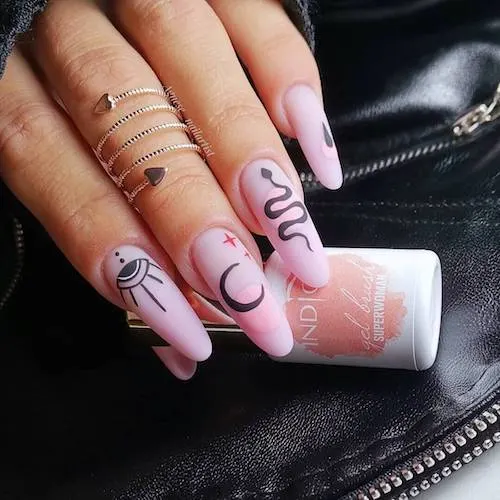 Neon vibes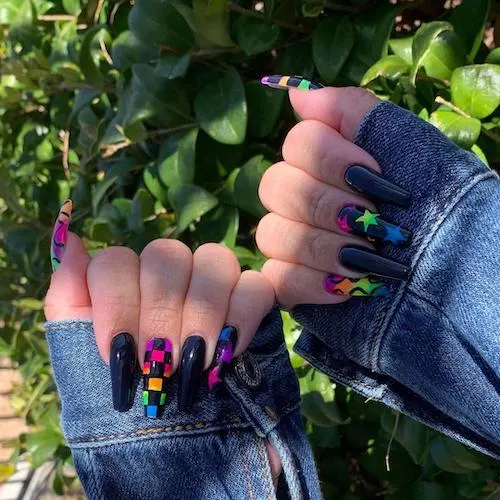 Neon's nail design has always been trendy. In addition to the mixed nail polish design, this geometric pattern design is also very fashionable.
Colorful tips. I like all these bright colors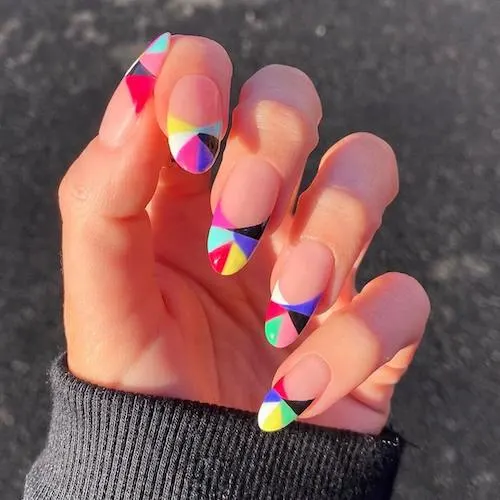 Abstract patterns can also be used only on tips, which look elegant and full of personality.
Leopard print nails just so cute.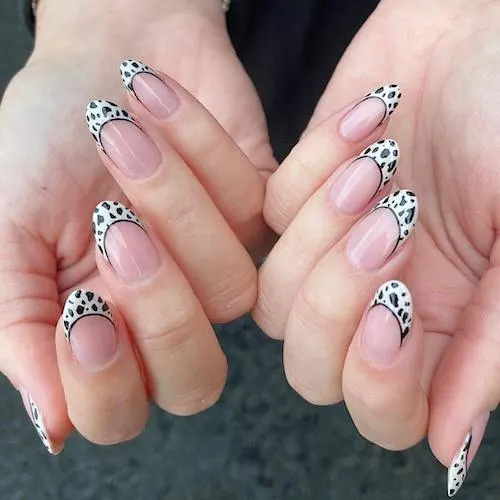 Cute baby blue hearts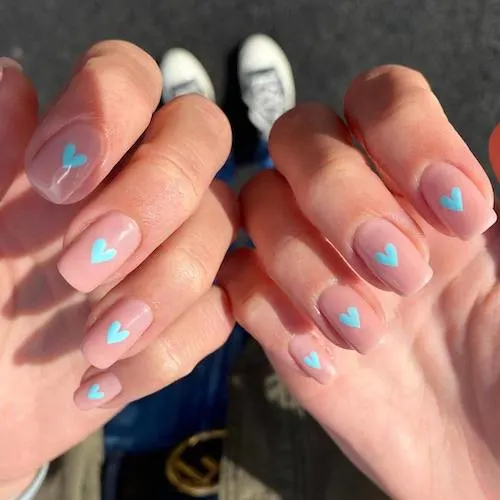 This simple pattern is adorable, even if it is a little embellished on the nails.
Summer swirls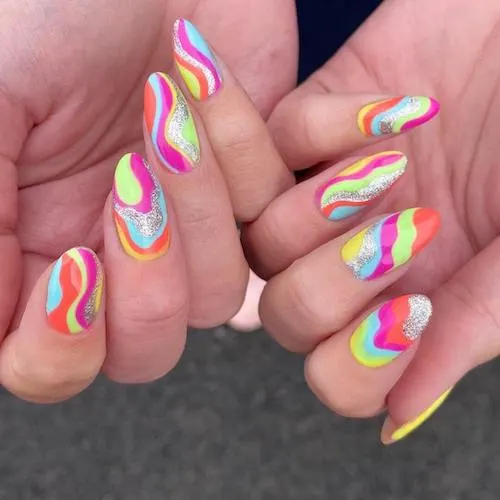 Rainbow stripes. Why not try this summer nail idea to display all the colors you love?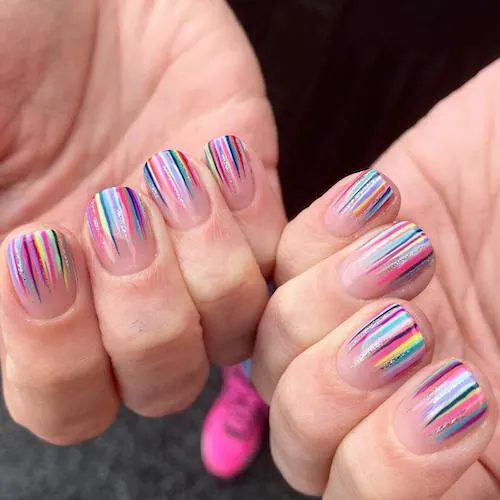 Tie-Dye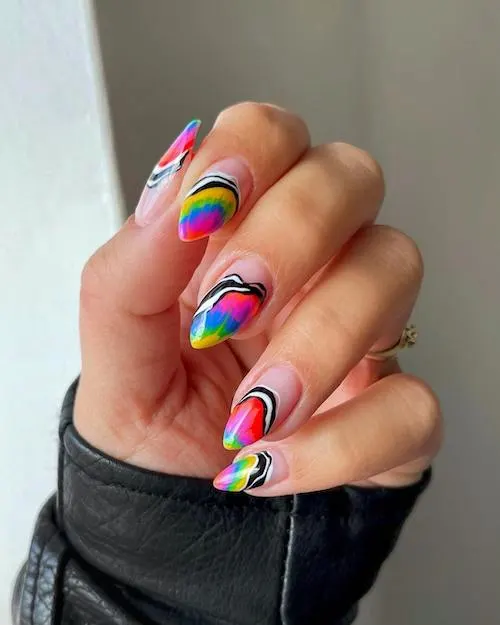 Stunning pineapple summer nails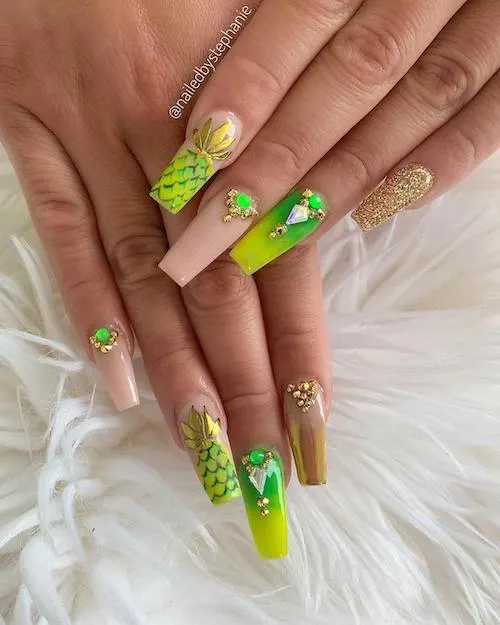 Glittering summer nail ideas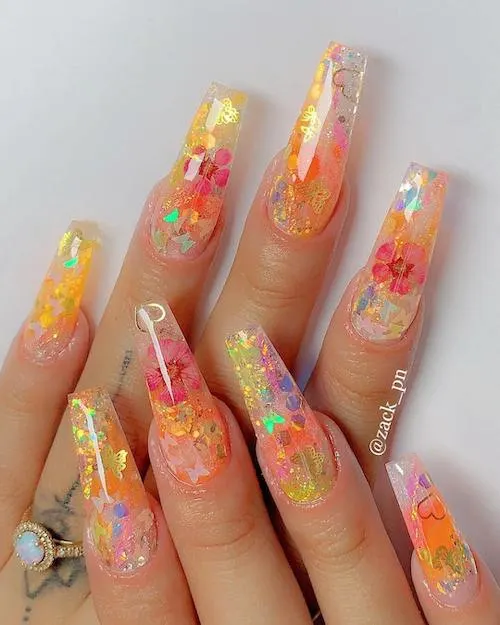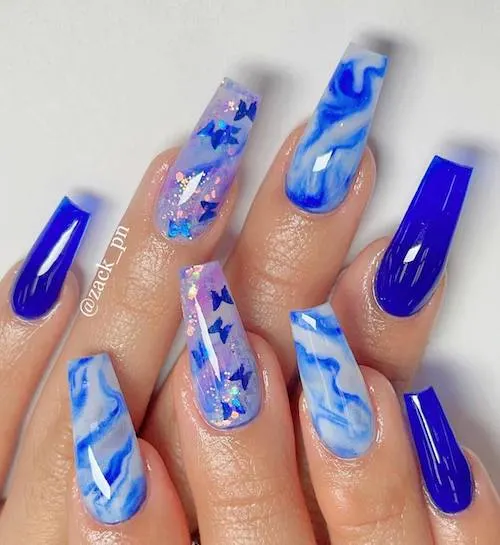 Funky cow print
Sunflowers are so perfect for this season!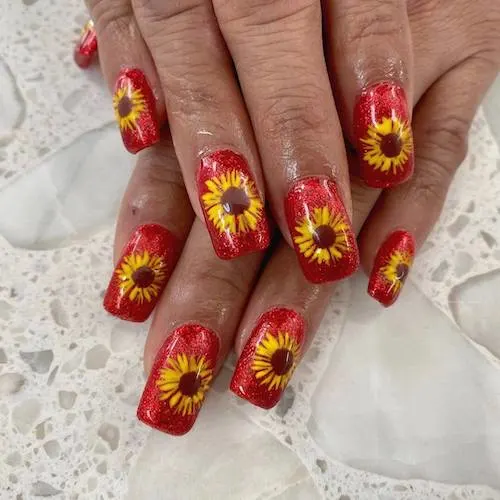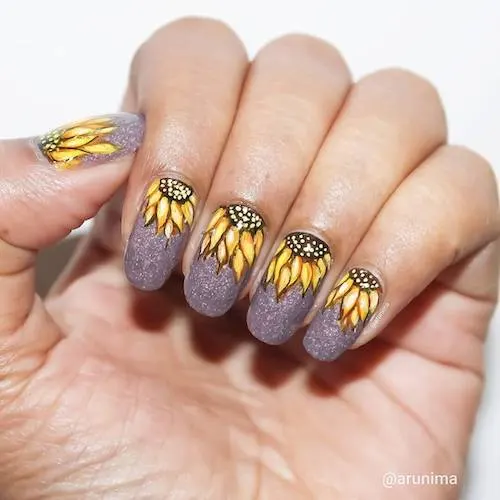 Both of the above are sunflower designs. The sunflower nail design is very suitable for the hot summer. You can use many colors for the background because the yellow sunflower is suitable for many colors, so boldly try out the style you like.
Can you feel the sunshine?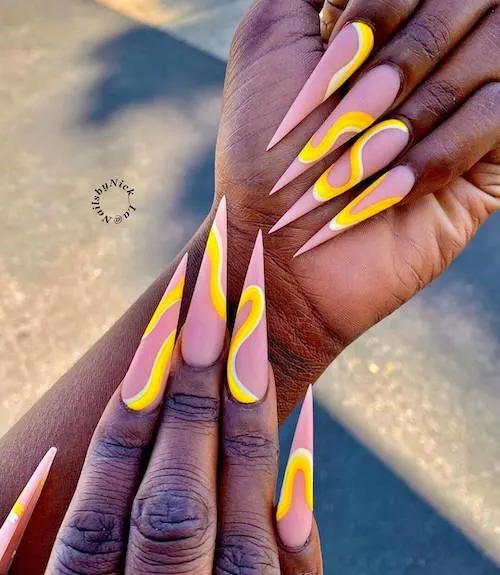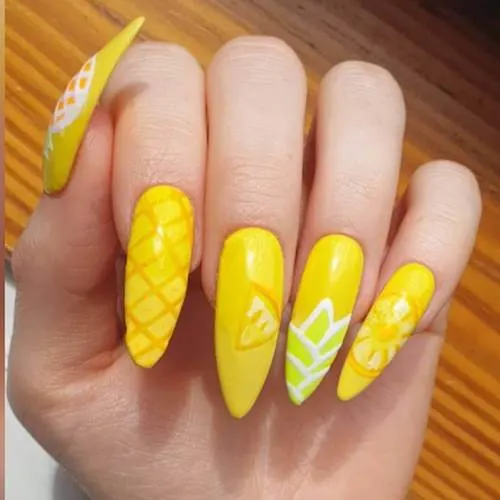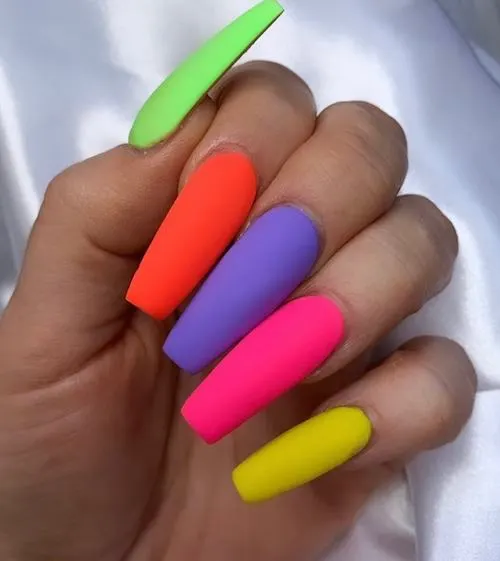 Can you feel the vacation vibe now?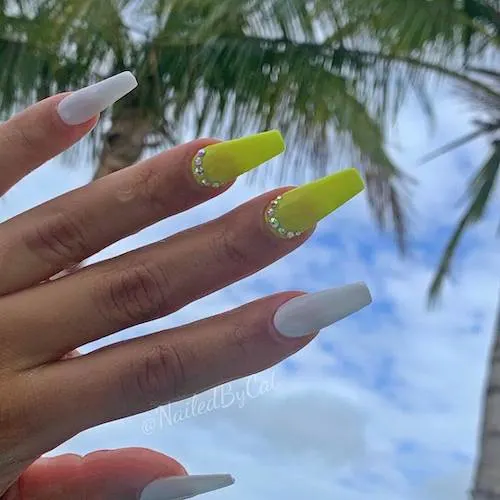 This post was all about summer nail ideas.
About The Author
Tracy is an experienced personal stylist, shopping expert, and fashion & lifestyle blogger. She has been featured on Time Magazine, Bustle, Best Life, Glam, The Zoe Report, Mic, and GOBankingRates, for her insights on fashion, beauty, home decor, and lifestyle. Read More
Related Posts: