Looking for trendy winter comfy outfits ideas? You definitely need to check the below great ideas for inspiration. These ideas are stylish but easy to copy.
Photos above: @alexxcoll, @anunanna, @alexxcoll
Featured photo of this post: @alexxcoll
This post may contain affiliate links, which means I'll receive a commission if you purchase through my link, at no extra cost to you. Please read the full disclosure here.
This post is all about winter comfy outfits.
CUTE WINTER COMFY OUTFITS IDEAS YOU WANT TO COPY
1. Colorful Leggings
Wearing black leggings is one of the most popular outfits ideas in winter, but how about wearing colorful leggings? It immediately makes the whole look super cute and creative.
In fact, colorful leggings go well with any kind of jacket. You can buy several pairs and match them with your old clothes to create your own styles.
If you are not so sure which color to choose, you can start with brown or dark red. These colors are unique enough in winter but still super safe.
2. Sunglasses
Don't forget your sunglasses in winter. Especially with a beanie, it can immediately create a stylish look even though you are wearing the most ordinary jacket or leggings.
3. Loose Knit Long Sleeve Sweater
It is a great idea to keep stylish and warm at the same time with a loose knit long sleeves sweater. Be brave to choose a bright color.
The key is to wear basic and simple pants for this kind of sweater, and you will look chic.
4. Beige or Earthy Puffer Jacket
Isn't this cute? A beige or earthy puffer jacket is crazy popular this winter and you can see almost every one of the influencers is wearing one.
5. Plaid Coat
A plaid coat is a perfect choice for the holiday season. It can easily bring up a warm and vintage style to your whole look.
Choose bigger plaids instead of small plaids.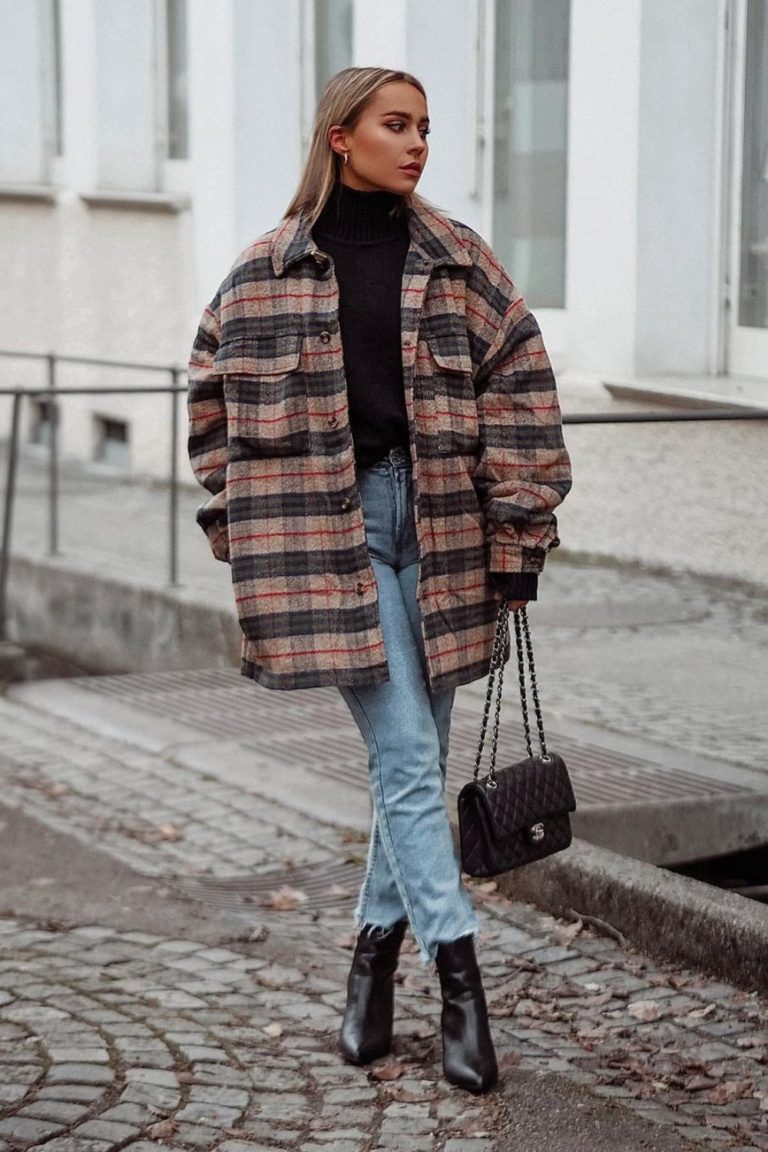 6. Chunky Knit Sweater
There are so many beautifully designed chunky knit sweaters this year.
A beige one is of course one of the best choices, but you can still try some bold colors this year.
7. All Black
Be bold enough to wear all black outfits in winter. Just pay attention to your accessories and clothes details.
8. All Black, but with light and same color accessories.
Isn't it a super genius way to level up the basic all black outfits by wearing the same color beanie, inside clothes, and shoes?
9. Long Coat And Hoodie
Another classic idea but to make it more stylish, you can choose a beige coat and a light grey sweatshirt.
Beigh and grey match each other perfectly but the whole style looks amazing!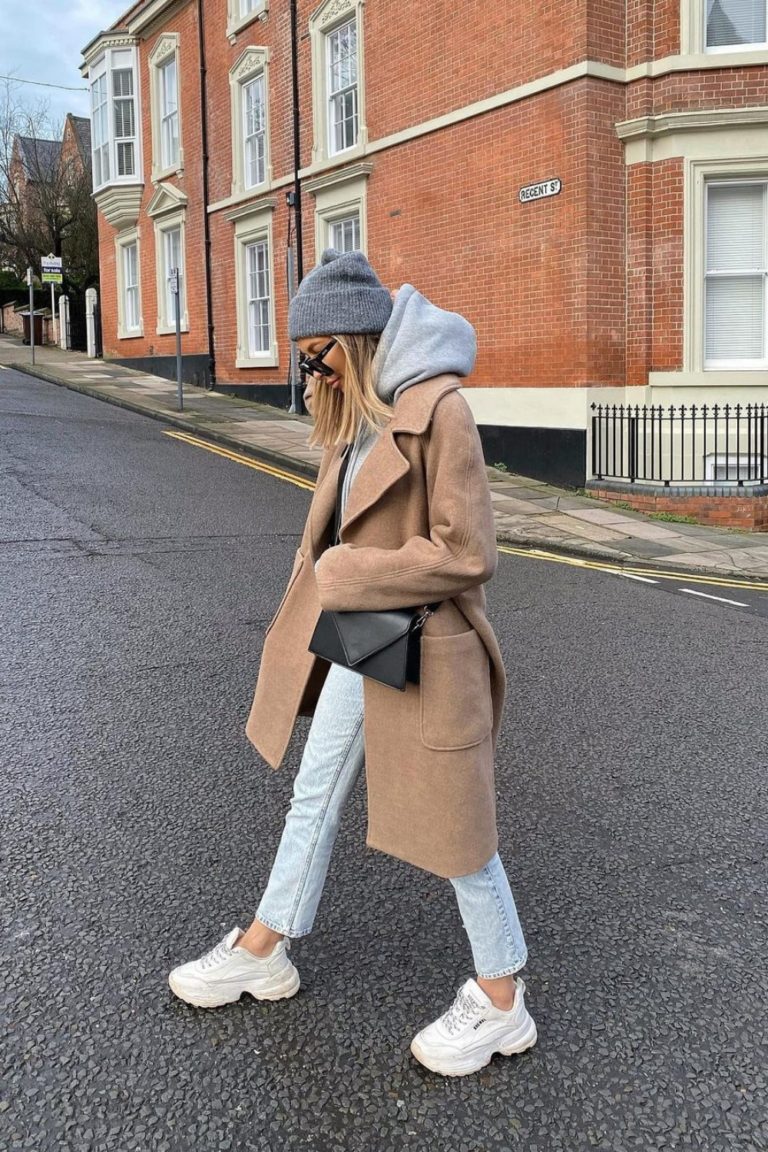 This post was all about winter comfy outfits.
About The Author
Tracy is an experienced personal stylist, shopping expert, and fashion & lifestyle blogger. She has been featured on Time Magazine, Bustle, Best Life, Glam, The Zoe Report, Mic, and GOBankingRates, for her insights on fashion, beauty, home decor, and lifestyle. Read More
Related Posts: