Looking for the best boat cruise outfit ideas for ladies? Check this post for the ultimate fashion guide and style tips for your next boat ride or cruise trip.
The most important part of your vacation packing list is always the clothes, especially for those who see travel as a vacation. And when you step on a ship or cruise ship, you should uphold this belief even more because a cruise vacation can be considered a truly top-notch vacation.
If you are looking for the best boat cruise style guide and outfit ideas, especially for your first cruise, you've come to the right place.
In this article, I am sharing with you different outfits for various activities, including casual outfit ideas, formal wear ideas, what to wear on the embarkation day, and outfit ideas for your boat parties or yacht parties
And I also cover great cruise outfit ideas for different cruise lines including a popular Carnival cruise, a Caribbean cruise, and an Alaskan cruise, to help you bring the right outfit for your next cruise vacation.
So scroll down to check these best outfits and the cruise packing list, and don't hesitate to pin them to your Pinterest board and share them on social media sites.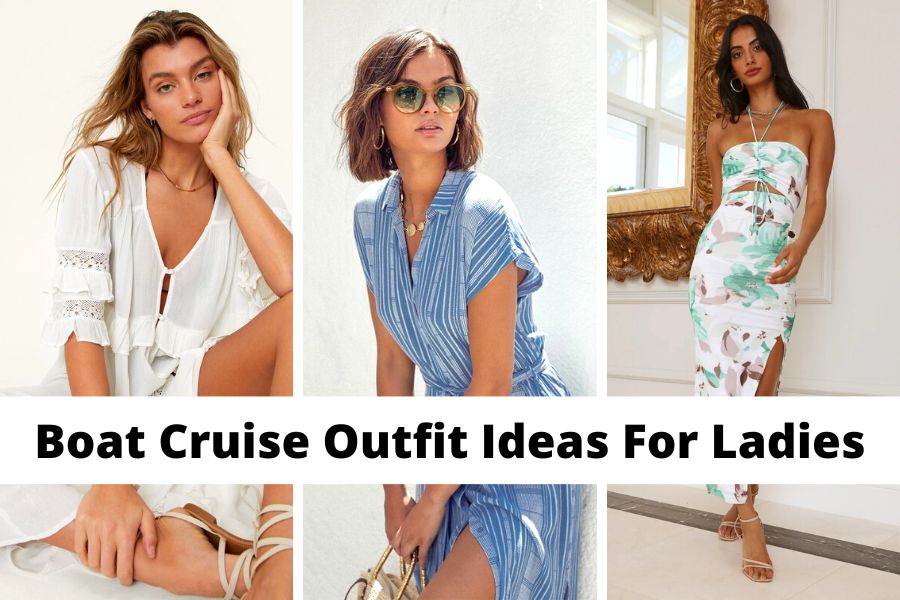 This post may contain affiliate links, which means I'll receive a commission if you purchase through my link, at no extra cost to you. Please read the full disclosure here.
This post is all about boat cruise outfit ideas for ladies.
Trendy Cruise Sea Day Outfit Ideas For Ladies
The good news is that you no longer have to follow a strict and rigid dress code on most cruises these days.
Typically, different styles of T-shirts, shorts, jeans, and swimwear can all be worn on board. However, some cruise ships require that a casual look such as jeans cannot be worn in the main dining room, so you need to know these dress codes in advance to prepare the most appropriate outfit.
I suggest you bring more light and breathable clothing, such as cotton or linen tops, pants, and dresses. These great items are your best friends to serve as great cover-ups and are beautiful for taking photos.
For clothing colors, white, blue, yellow, green, pink, etc. are very suitable for the relaxed vacation atmosphere on the cruise ship. These different colors are very beautiful and moving with the amazing sea and sky backgrounds.
Add more fashion sense to your cruise vacation look with platform sandals, a straw hat, and a pair of sunglasses.
Also, in addition to the dinner outfit, you'll have to prepare one or two chic tops for cruise bar time or casual dinners.
Bathing Suit
A comfortable and stylish swimsuit can let you spend a wonderful holiday time on your boat trip. Whether you're heading to a warm weather destination and plan to laze by the pool or on the beach, or you're heading to cooler climates but want to take advantage of the ship's hot tub, they're a must for you.
They make great cruise outfits with stylish cover-ups, plus they can be used as bodysuits so you can take less luggage with you. But please check the dining room dress code first. Sometimes they have specific requirements for the cover-ups.
Also, please remember to bring at least one more swimsuit, especially for longer cruises. it is uncomfortable to wear only a wet swimsuit from start to finish.
Pink Tiered Keyhole Halter Midi Dress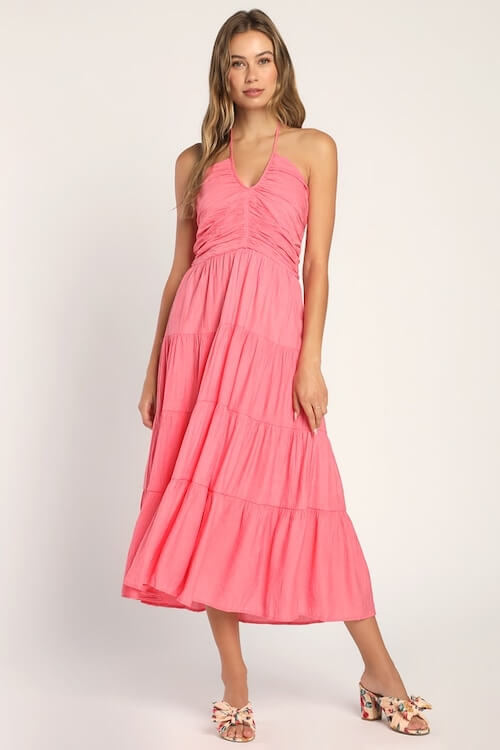 White Casual Resort Wear Summer Dress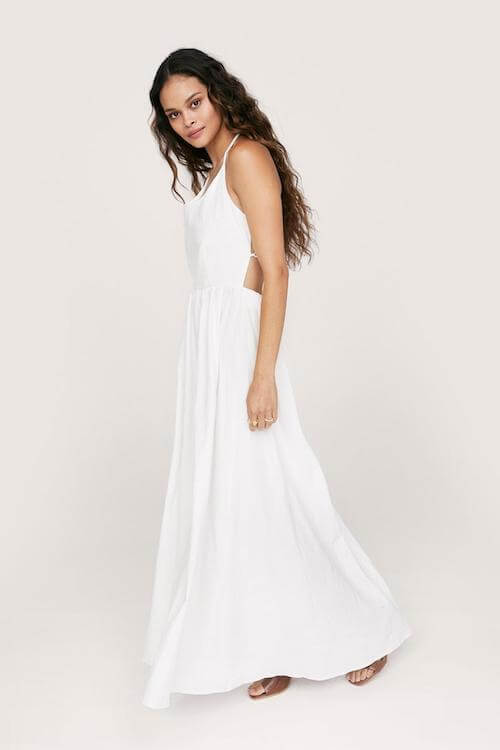 Maxi Blue Skirt + Crop Top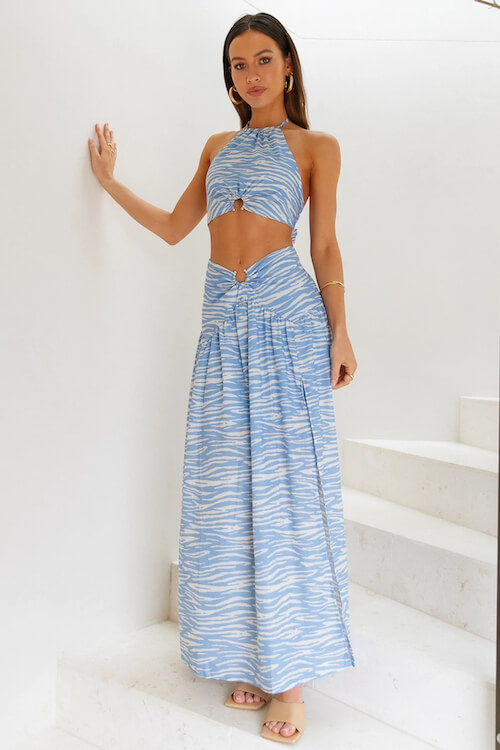 White Crop Top + Wide Leg Pants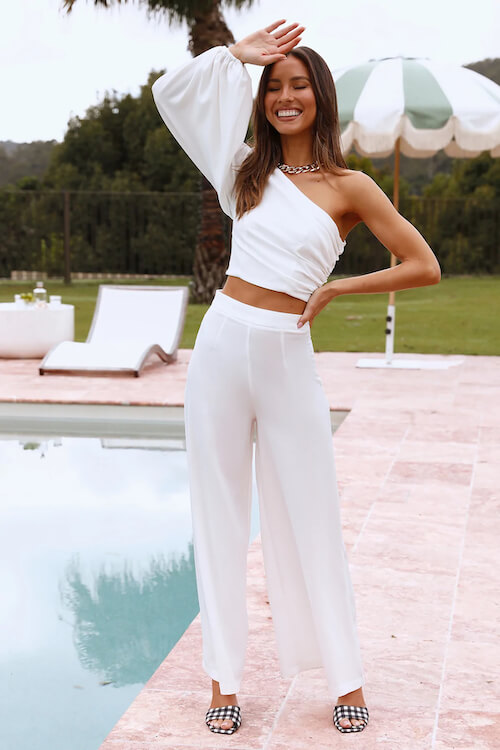 Textured Cotton Wide Leg Cover Up Pants + Long Sleeve Shirt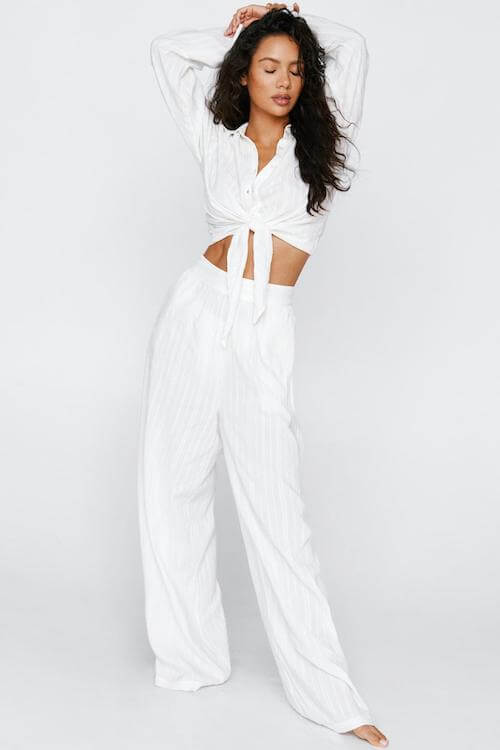 Tie Dye Wide Leg Pants + Cami Top / Bikini Top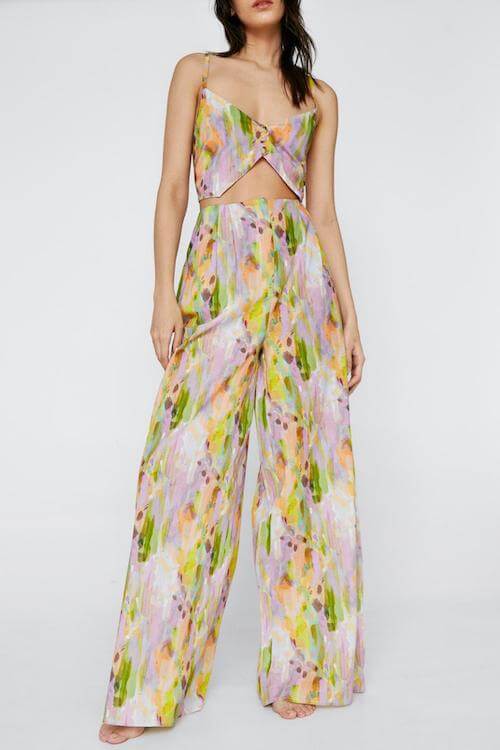 Bright Color Multi Floral Lace-Up Tiered Midi Dress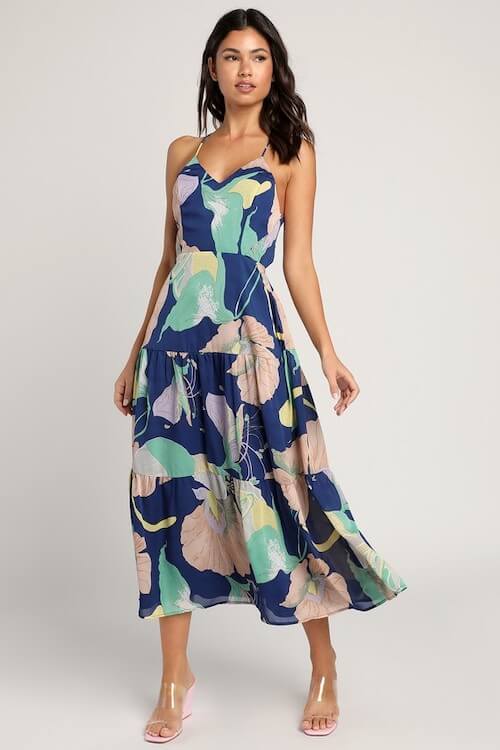 Crinkle Viscose Ruffle Maxi Beach Dress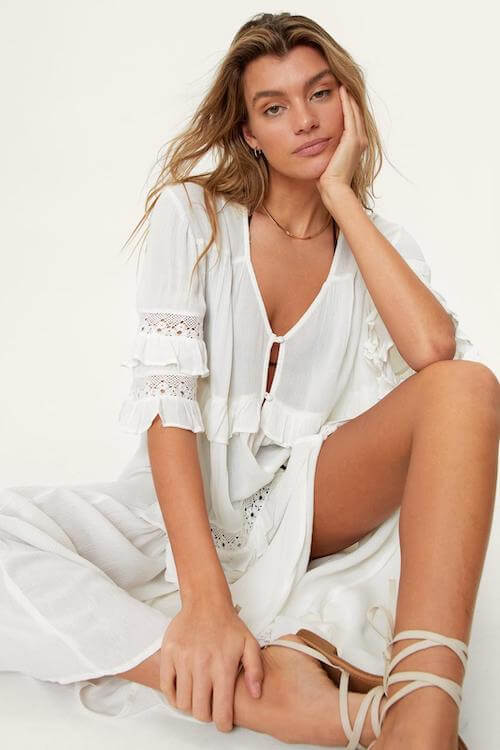 Halter Neck Side Split Crochet Co-Ord
Textured Cotton Tie Back Cover Up Jumpsuit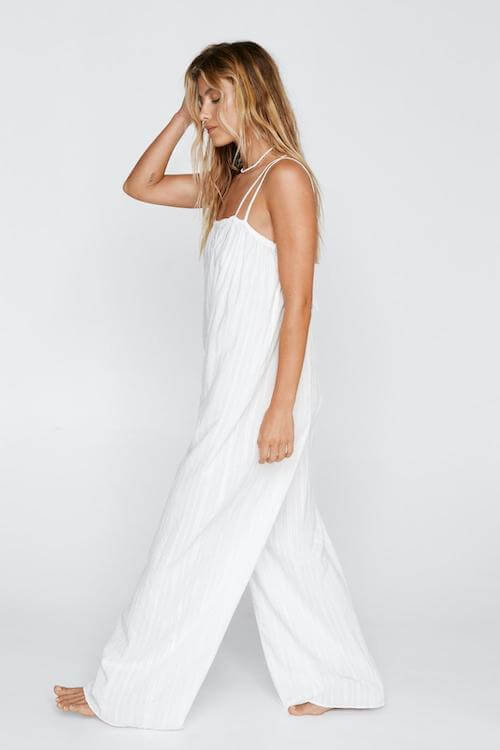 Blue Striped Dress Romper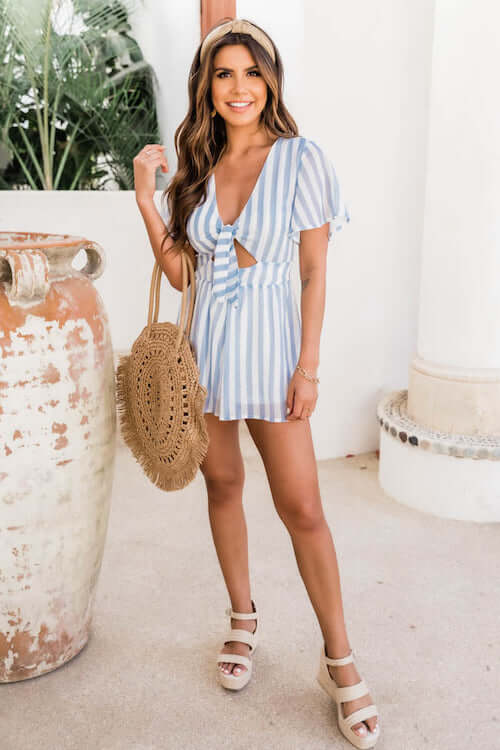 Blue and White Stripes Shirt Dress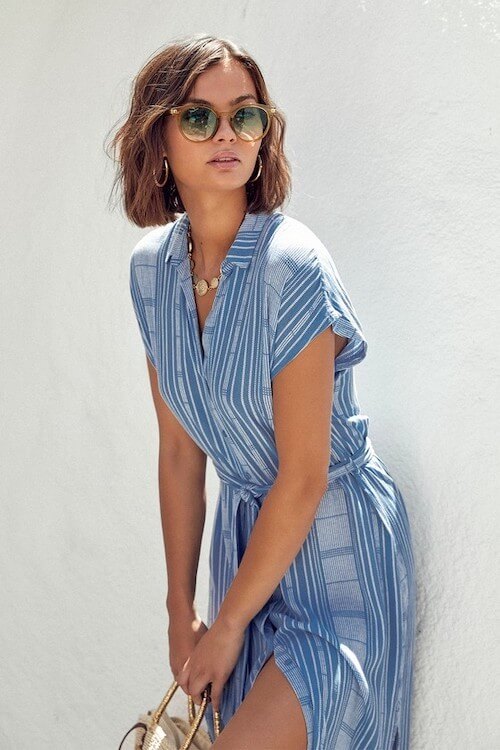 Short Sleeve Button-Up Casual Tops + A Pair Of Shorts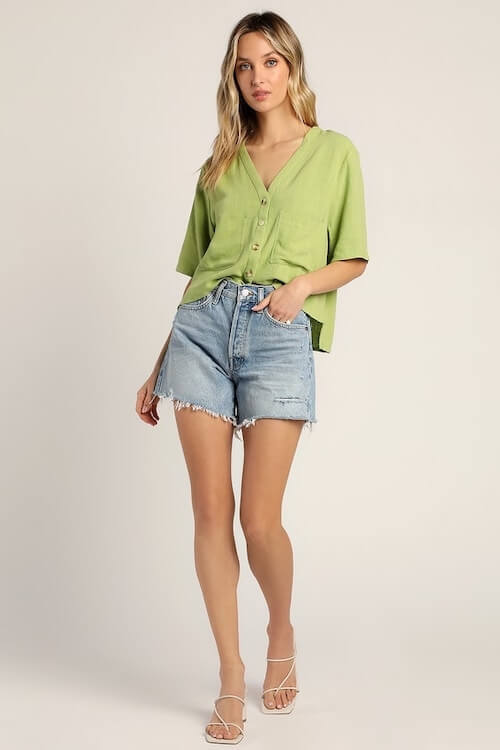 Striped Taupe Dress + Straw Hat + Sunglasses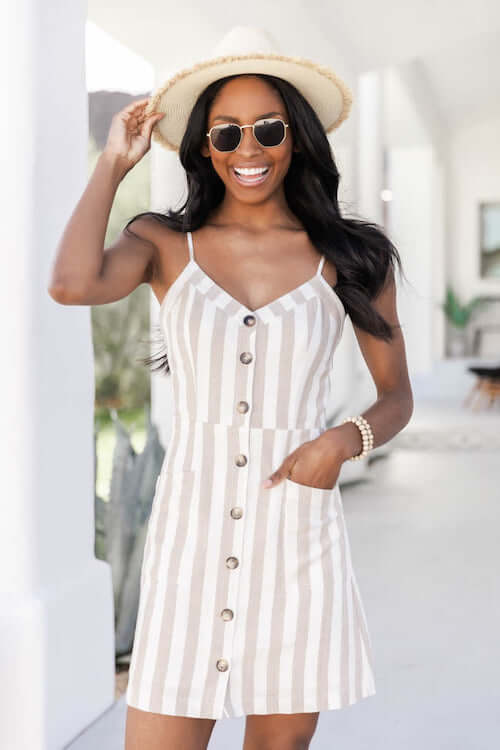 Comfortable Jackets / Light Jacket
Lightweight Cardigans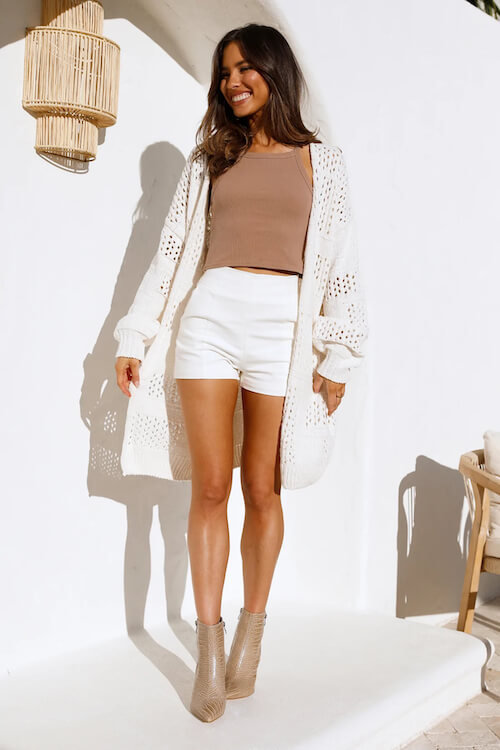 Owl Bodysuit + Jeans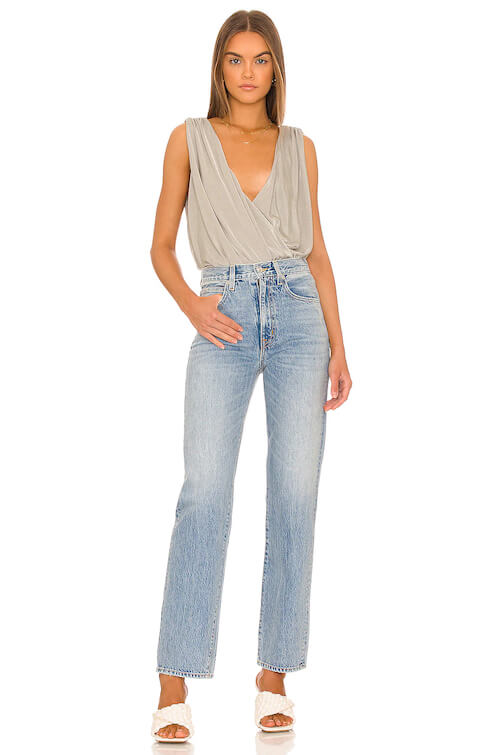 Long Sleeve Blouse + Skinny Jeans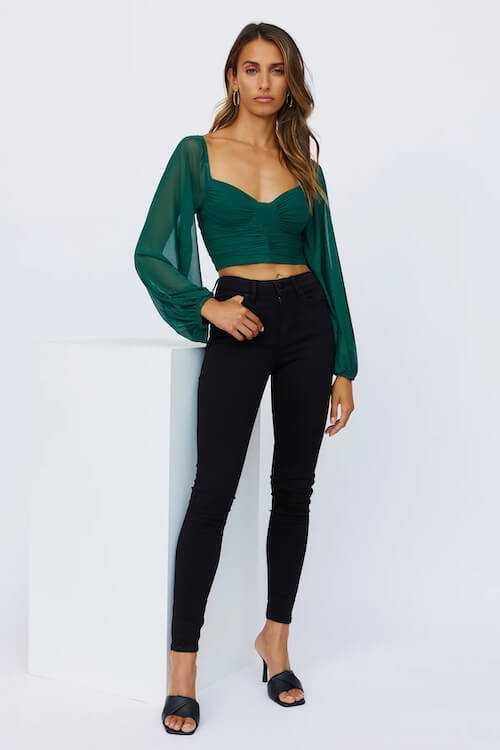 Cruise Formal Night Outfit Ideas
Typically, there are formal nights (formal dinners) on voyages longer than 4 days. Usually, these formal nights are not really formal in the strict sense, but more like semi-formal.
A cocktail dress, evening gown, or dressy pantsuit is a classic look for formal nights. Remember that your dress style should be fancier, but elegant at the same time.
Of course, overdressing is never a bad thing on a cruise, as some particularly luxurious ships still adhere to the tradition that men must wear tuxedos and women must choose long or short dresses.
If the evening wear dress code is country club casual, this means that you need to dress slightly more formally in the evening than during the day. At this point, women are more casual, and a blouse with a short skirt, dress, or smart pantsuit is quite perfect.
Complete your look with fine jewelry and elegant pointed-toe shoes.
Slip Maxi Dresses
White and Gold Dot Ruffled Tiered Midi Dress + High Heels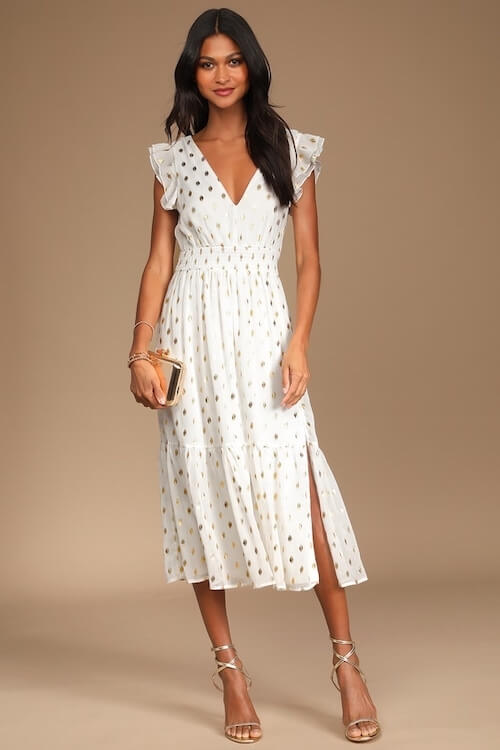 White Floral Print High-Low Dress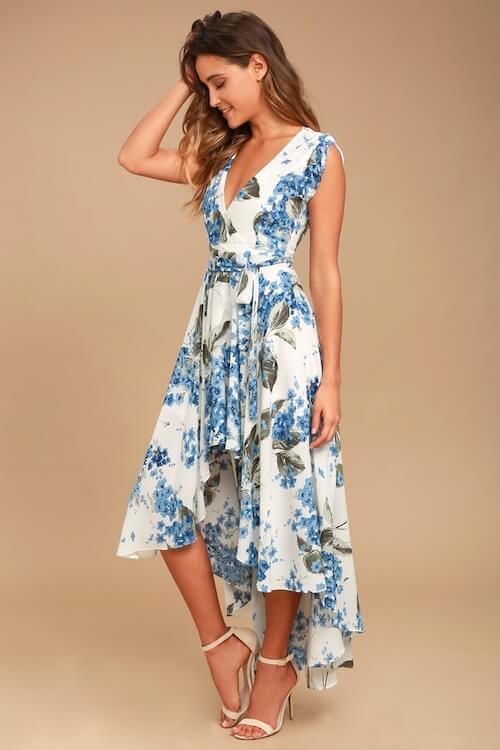 Mini Cocktail Dresses
Midi Skirt in Classy Cat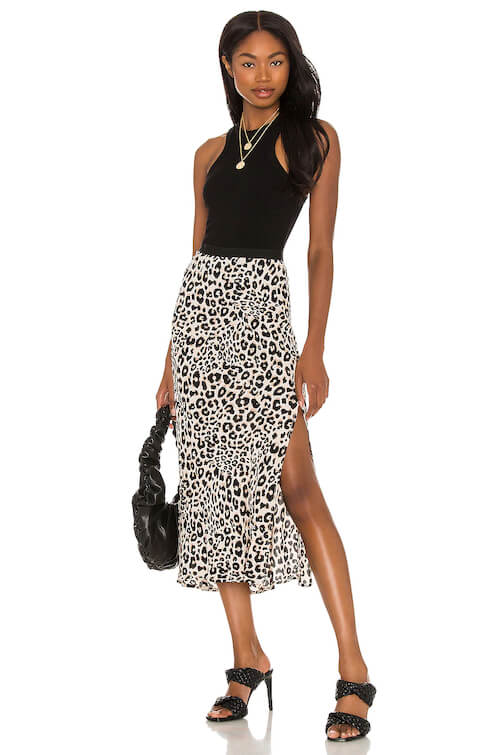 Blue Silk Dress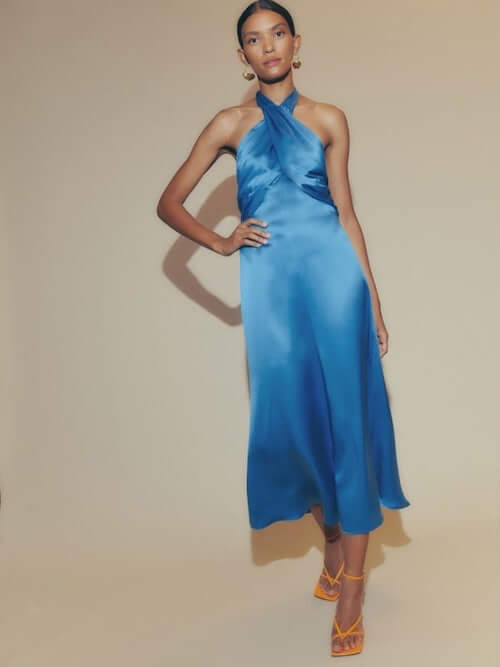 Black Rhinestone Mermaid Maxi Dress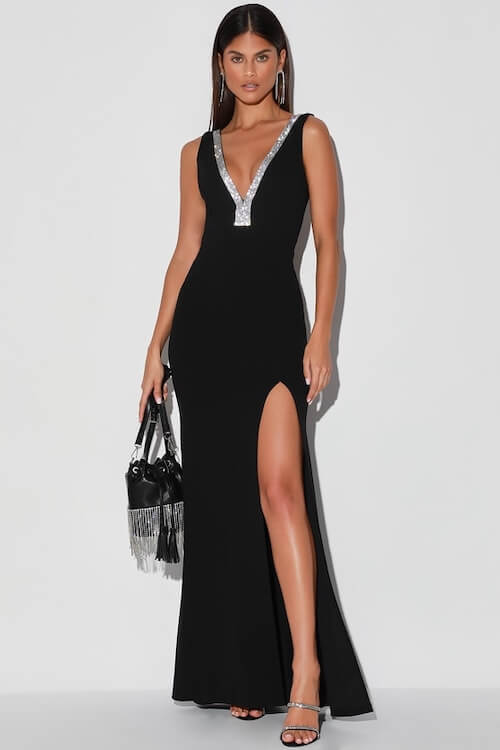 What To Wear On The Embarkation Day
For embarkation days, you will need to confirm your embarkation day schedule in advance. Are you planning to show off a swim and a sunbath? Then you need to bring your swimsuit and cover-ups.
If you need to enjoy a shore day lunch or dinner, then please choose the appropriate dress according to the style of the restaurant.
Usually, relaxed and casual clothes are more suitable for your casual lunch or buffet. But if the restaurant and pool are far apart, be sure to choose the right cover-ups to avoid revealing too much skin.
If you want to enjoy your lunch or dinner with your family members, it is certainly recommended that you dress up a little more.
Also, if your embarkation day schedule includes a photo package, bring your best and most photogenic outfit! This is a good chance to take your proudest and most precious photos.
Navy/White Stripes Maxi Tank Dress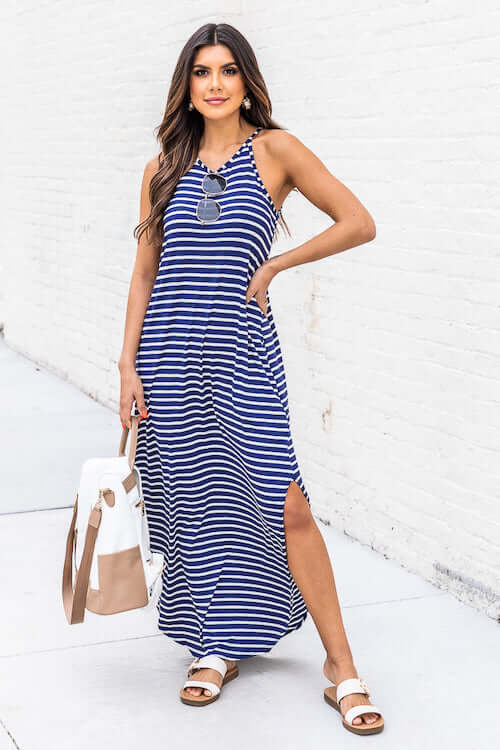 Vertical Striped Frill Trim Top & Slant Pockets Shorts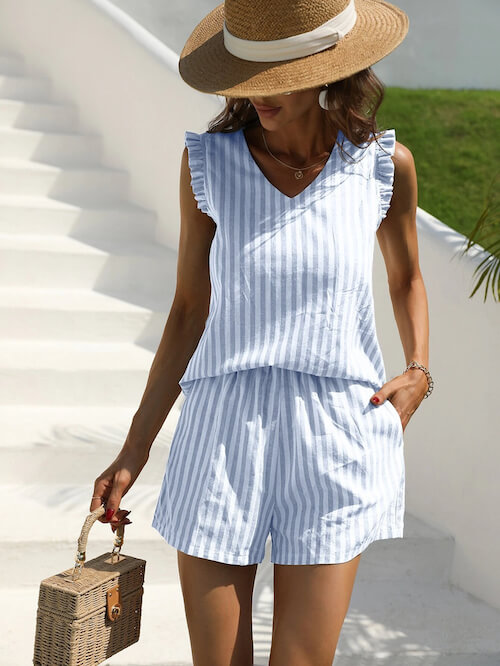 Floral Halterneck Maxi Dress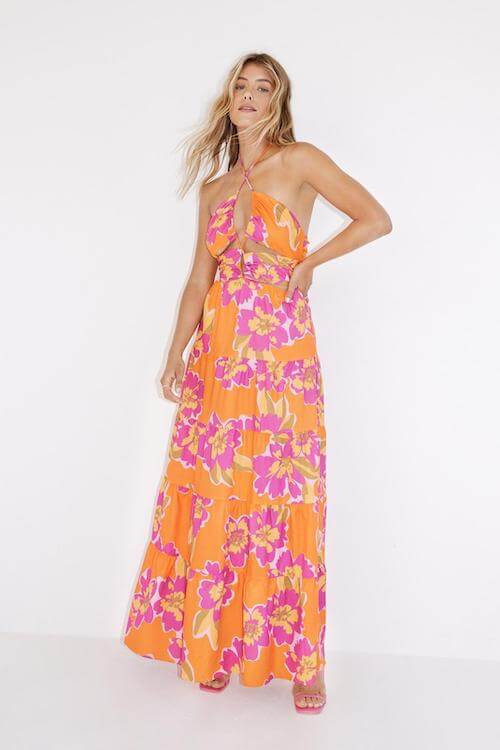 Tank Top + Colorful Shorts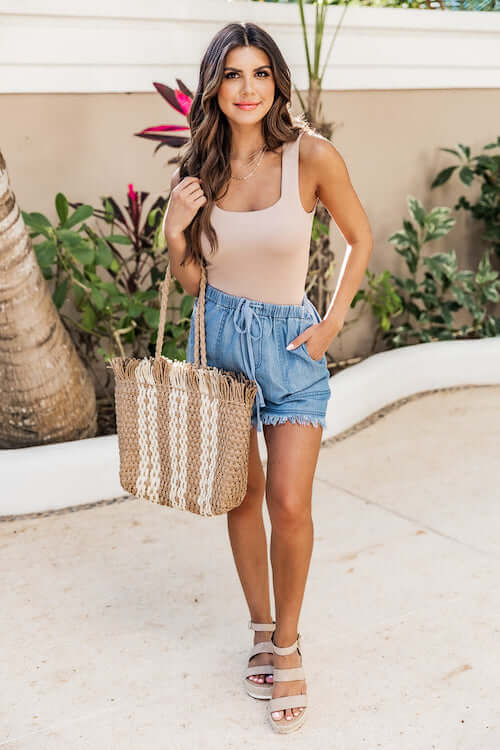 Olive Halter Crop Top + Jean Shorts + Flat Sandals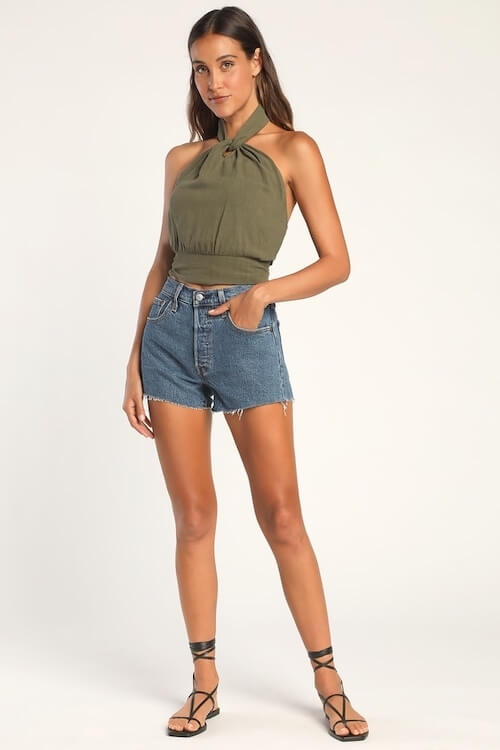 Tiered Plunge Maxi Smock Dress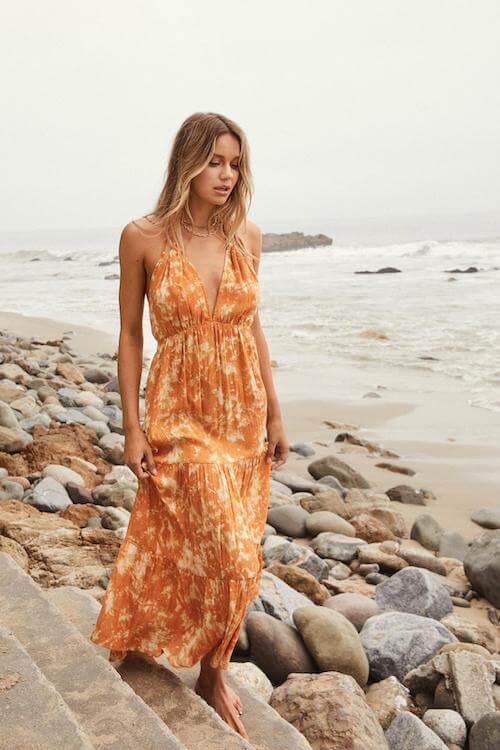 White Fringed Crinkle Bralette And Maxi Skirt Set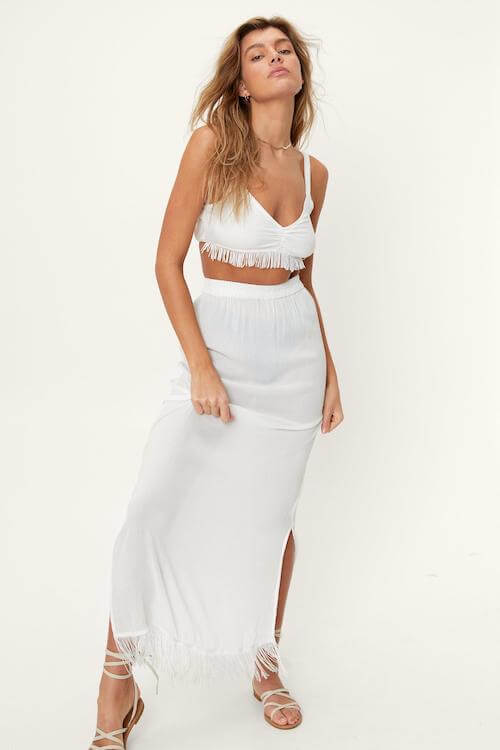 Blush Flowy Skirt + Cami Crop Top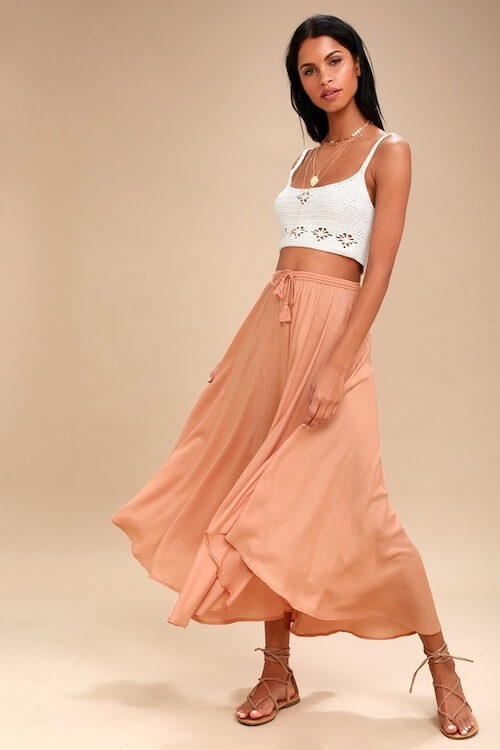 Outfit Ideas For A Carnival Cruise
On Carnival cruises, appropriate casual clothing, such as artistic but not overly exaggerated patterned skirts or shorts, can make you look very beautiful and outstanding.
For Carnival cruise elegant nights, checking in advance whether there is a special dress code is a good idea. Knowing the dress code in advance will help you feel more confident and comfortable.
Also, keep in mind that a simple fit, good quality fabrics, and few but smart accessories are the keys to your success. In addition, you need to take care of your hair to make your hair sophisticated and natural.
I recommend long pants and long dresses, which can make you more elegant for all body types. Note that the dress should have a great waist design, which can make you look taller and more attractive.
Mustard Yellow Print Off-the-Shoulder Romper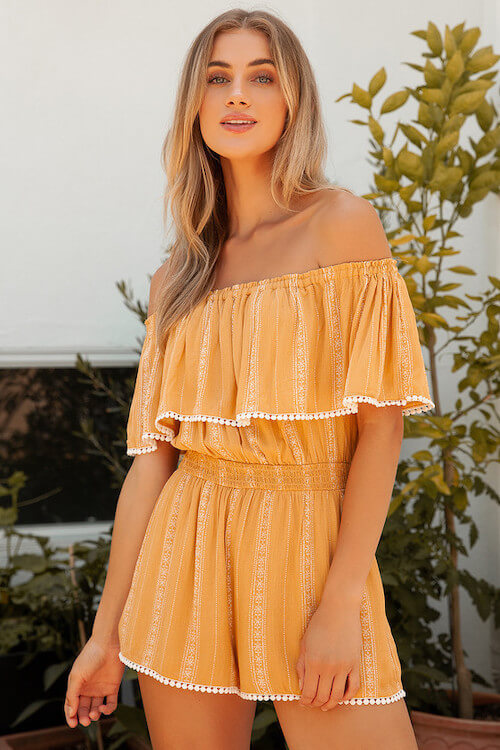 Striped Cami Top & Knot Waist Pants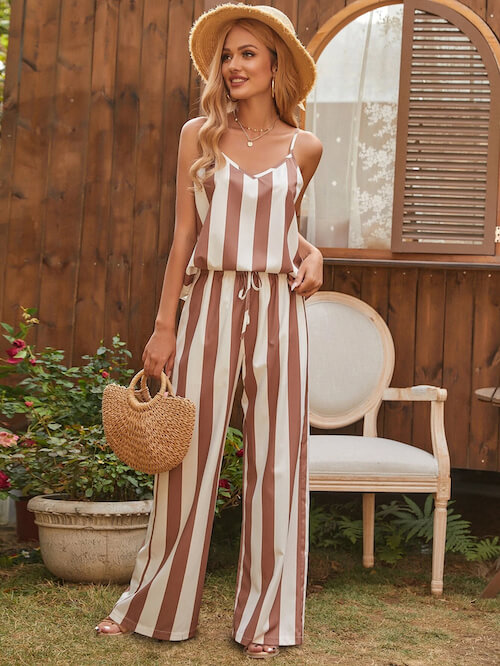 Textured Cotton Tie Front Cover Up Shirt / Linen Shirt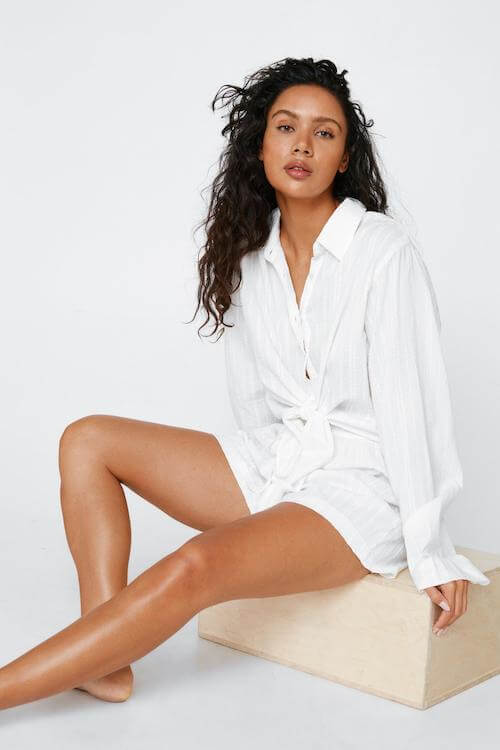 Cream Cut Out Maxi Dress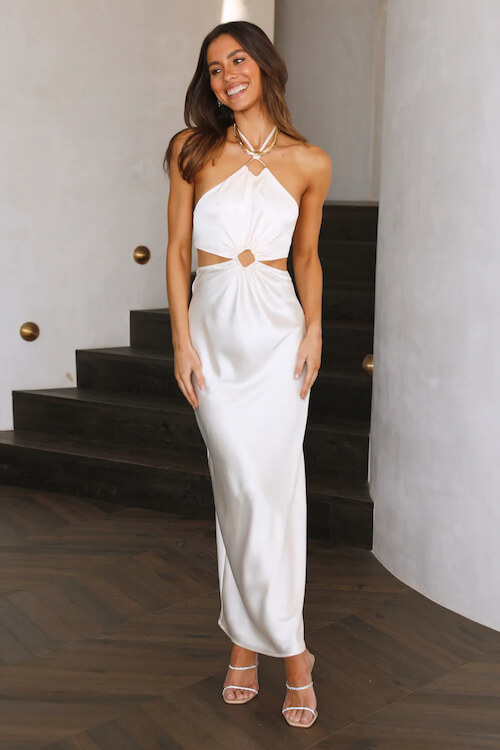 White Blue Floral Off-the-shoulder Dress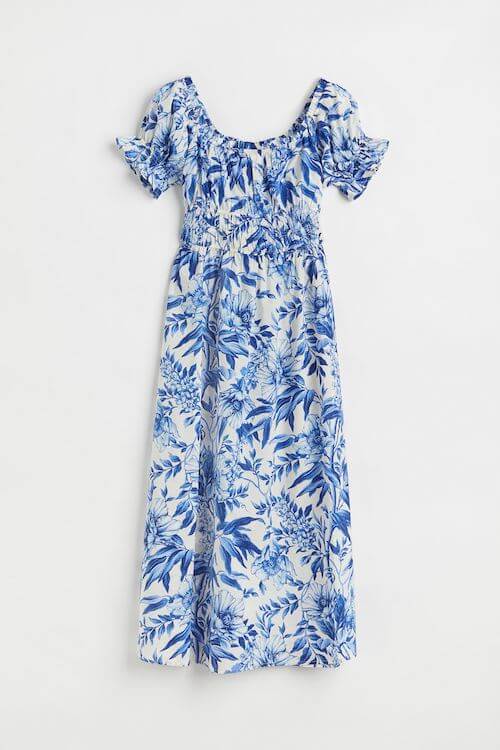 Yellow Strappy Embroidered Detail Midi Dress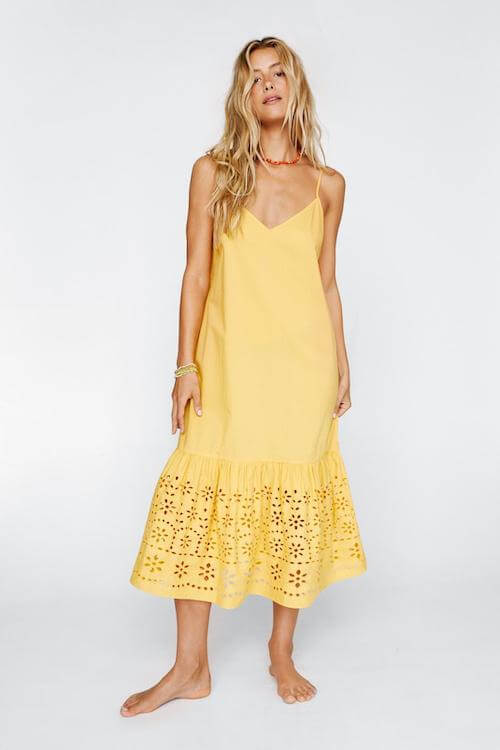 Blush Crop Top + White Wide Leg Pants / Linen Pants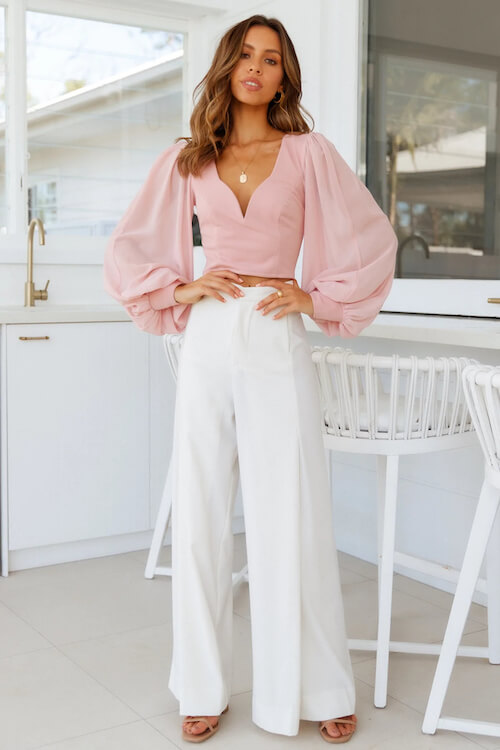 What To Wear For A Caribbean Cruise
Often, light, airy and comfortable vacation attires are the best options for the warm days in the Caribbean cruises. You can choose light and bright colors, such as yellow, white, blue, or sunny prints to add fun to your vacation.
For formal dinners, a dressed-up cruise attire is a good option. Of course, you can choose a more casual outfit, but I suggest you dress up at least a little bit to fully enjoy the dinner.
In addition, you will need to prepare for your shore excursions with clothing that is easy to move around in and comfortable shoes in warmer climates.
A light long-sleeved shirt or lightweight jacket is a must-have for you. A light cardigan is also a good alternative. They will give you good sun protection on shore days, and will also accompany you through the chilly nights.
Pleated Strappy Maxi Smock Dress
Green Floral Print Two-Piece Maxi Dress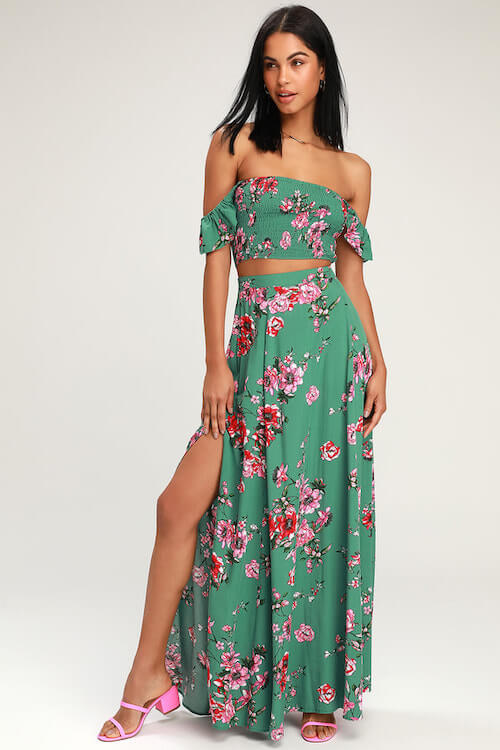 Yellow Striped Batwing Sleeve Blouse & Shorts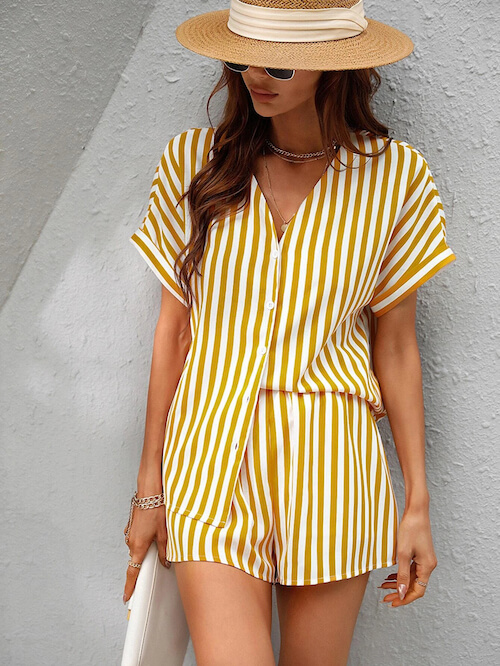 Black Crop Top + Denim Shorts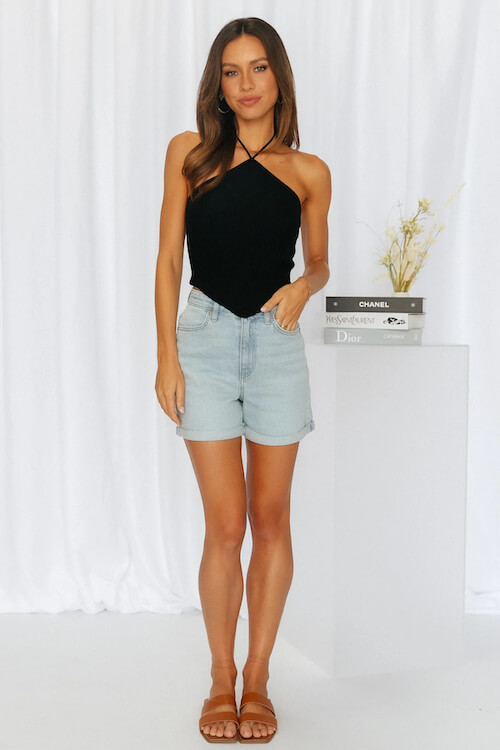 Wave Checkerboard Low Back Wide Leg Jumpsuit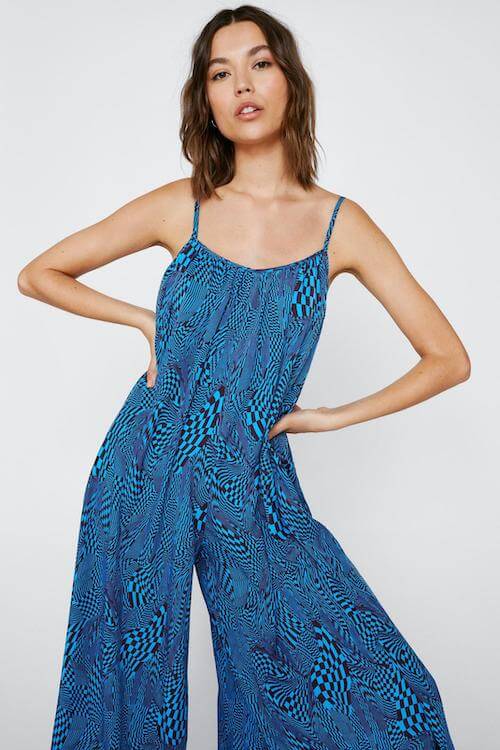 A Pair Of Cotton Shorts + Cream Bodysuit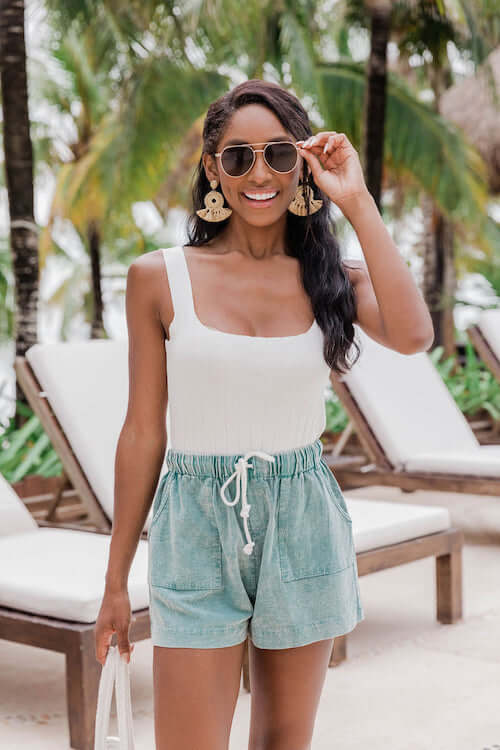 White Cami + White Striped Wide-Leg Pants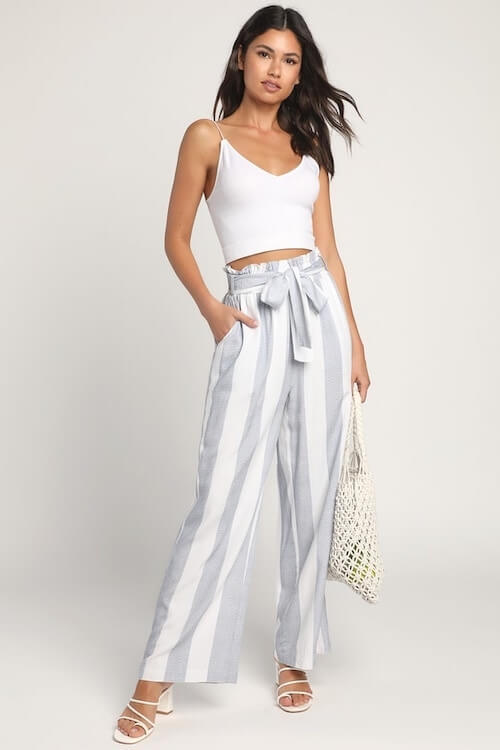 Green Printed Maxi Dress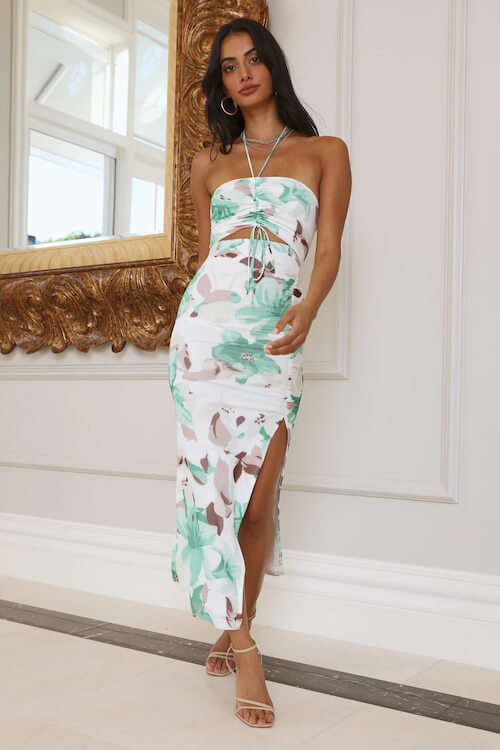 Connolly Dress in English Blue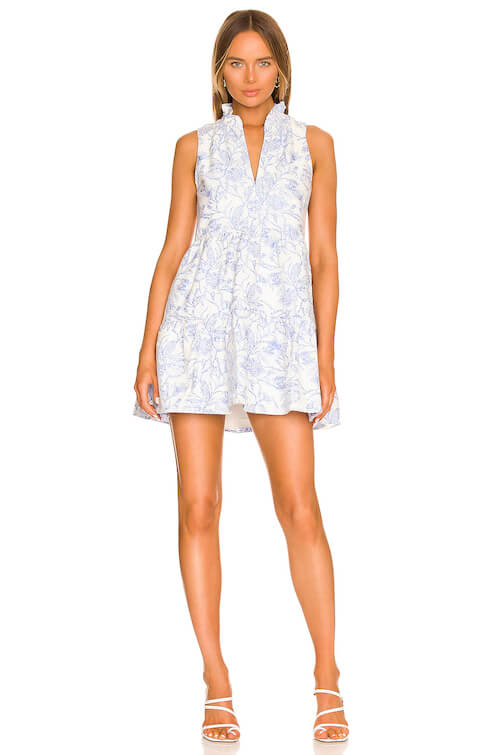 What To Wear For An Alaskan Cruise
Be sure to pack enough warm clothes for your Alaska cruise list. In addition, the key pieces for an Alaskan cruise include rain boots, a pair of sunglasses, and a rain jacket, to bring more comfort and convenience to your trip.
Also, don't forget to bring chic night outfits for your nice dinners.
Windbreaker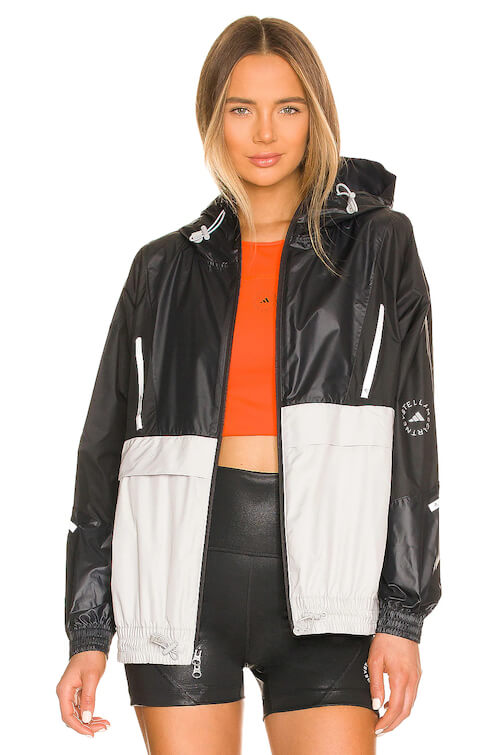 Reversible Vest
Puffer Coat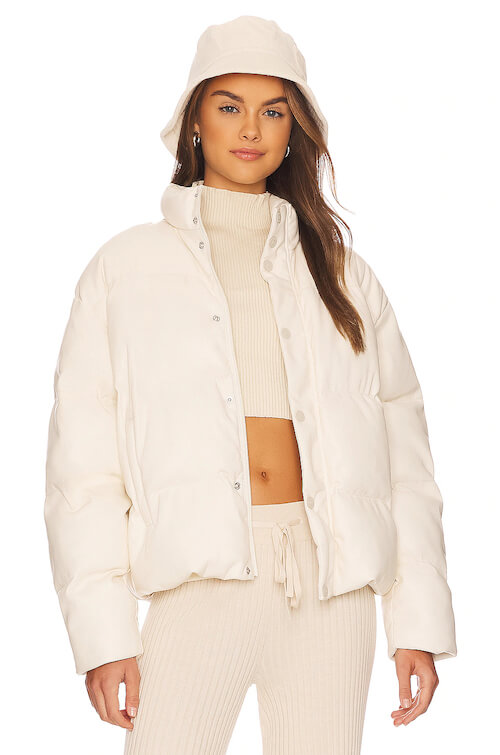 Hooded Jacket
Best Boat Party Or Yacht Party Outfits
A fancy boat or a yacht is one best place to have parties.
When attending a boating trip or yacht party, you should first check if there is a dress code.
All white parties are more common, so it's a great option to choose a simple white dress with a clean cut.
Even if it is not an all-white party, a delicate white dress will not go wrong.
For yacht night dinner parties, a delicate little black dress or pants outfit is also a great idea.
You can also choose nice skirt outfits or more casual sundresses, or a chic look with a swimsuit or a cover-up, which are perfect for less formal yacht parties.
One pro tip: I suggest you choose a shorter hemline design and avoid long pants. At the same time, a pair of wedges or flats will be more suitable for yacht parties than fine heels or clip-toe slippers, which will allow you to walk around safely at the party and avoid the risk of falling.
Ivory Eyelet Mini Dress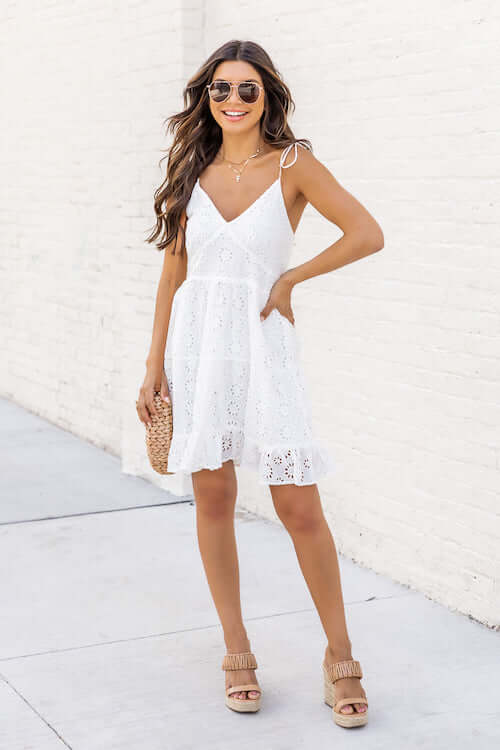 Shiny Teal Ruched Tie-Front Mini Skirt + Cute Tops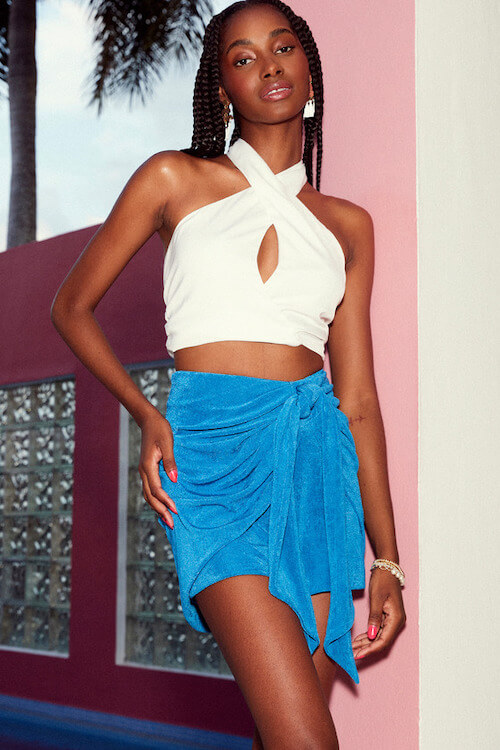 White Crop + Floral Skirt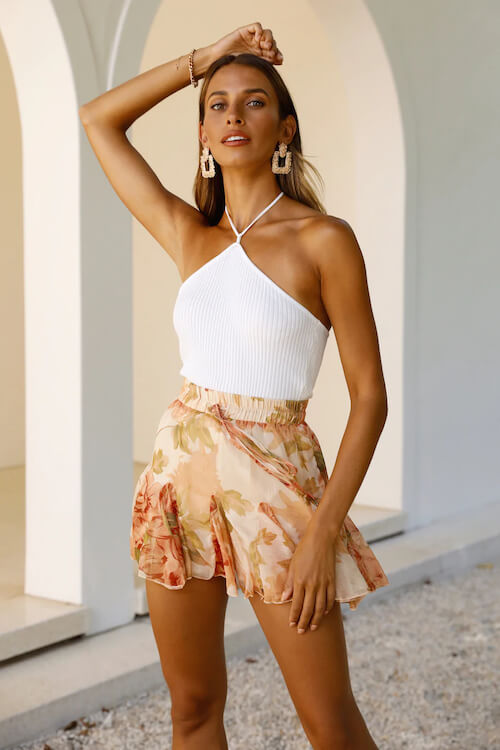 Leopard Crop Top + Denim Shorts
Blue Striped Tie-Front Midi Dress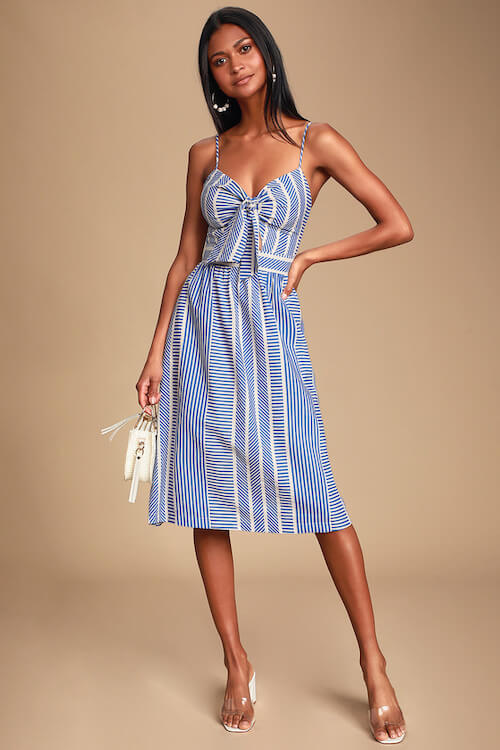 Sage Green Multi Striped Strapless Midi Dress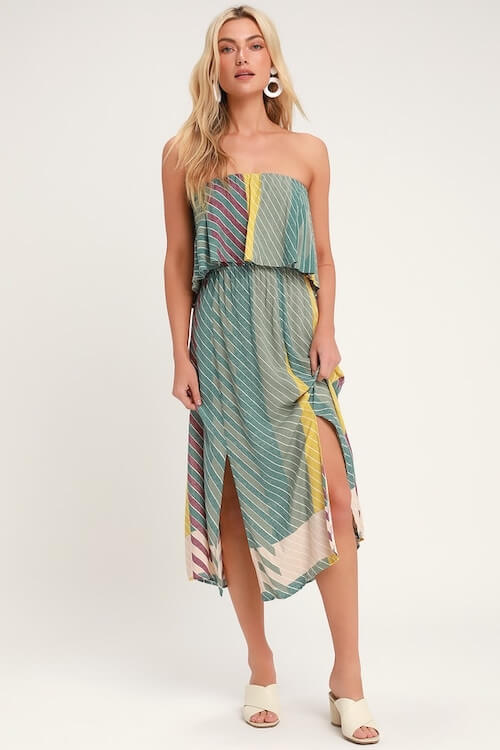 White Wrap Dress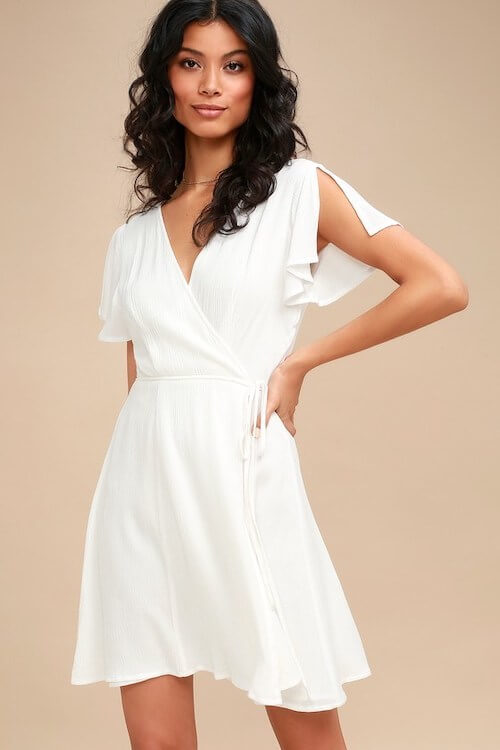 Blue Textured Backless Halter Top & Pants
Little Black Dress
This post was all about boat cruise outfit ideas for ladies.
Check More Vacation Outfit Ideas: