Looking for cute spring nails inspiration? Check this post for 47 super pretty spring nails that melt our hearts this year!
Recently I fell in love with nail art again. I can't help but change my nail designs every one or two months.
There is a small tip: every time you do nails, consider your following wearing preferences or the need to take photos.
For example, if you want a simple style or a colorful style, you can think about it in advance. In this way, the overall look or the photos taken will be more lovely.
Below are our favorite spring nail designs. From floral nails to abstract modern arts to space theme nails, you will fall in love with these cute spring nails' vivid colors and creativity. Don't forget to try them yourself at home or when you are visiting the salon!
This post may contain affiliate links, which means I'll receive a commission if you purchase through my link, at no extra cost to you. Please read the full disclosure here.
This post is all about cute spring nails.
CUTE SPRING NAILS
Cute Spring Nails Floral Nail
Floral patterns are one of the most popular nail designs in spring.
This year we have seen many bloggers not only draw design inspiration from natural flowers but also imitate floral designs from their spring outfits and artworks they see.
Therefore, the beautiful flowers on the nails echo their clothes or the surrounding environment, full of charming spring romance.
You can match the color of your favorite clothes.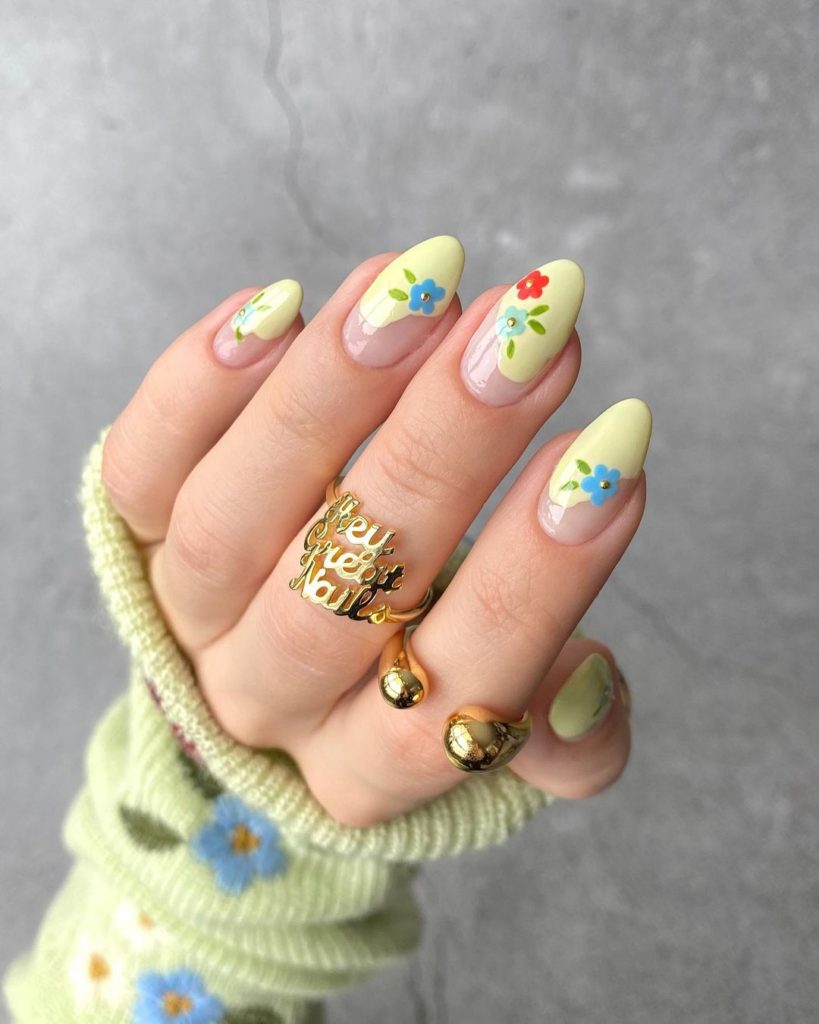 Or copy the flower design pattern you saw from the cloth or other arts you like.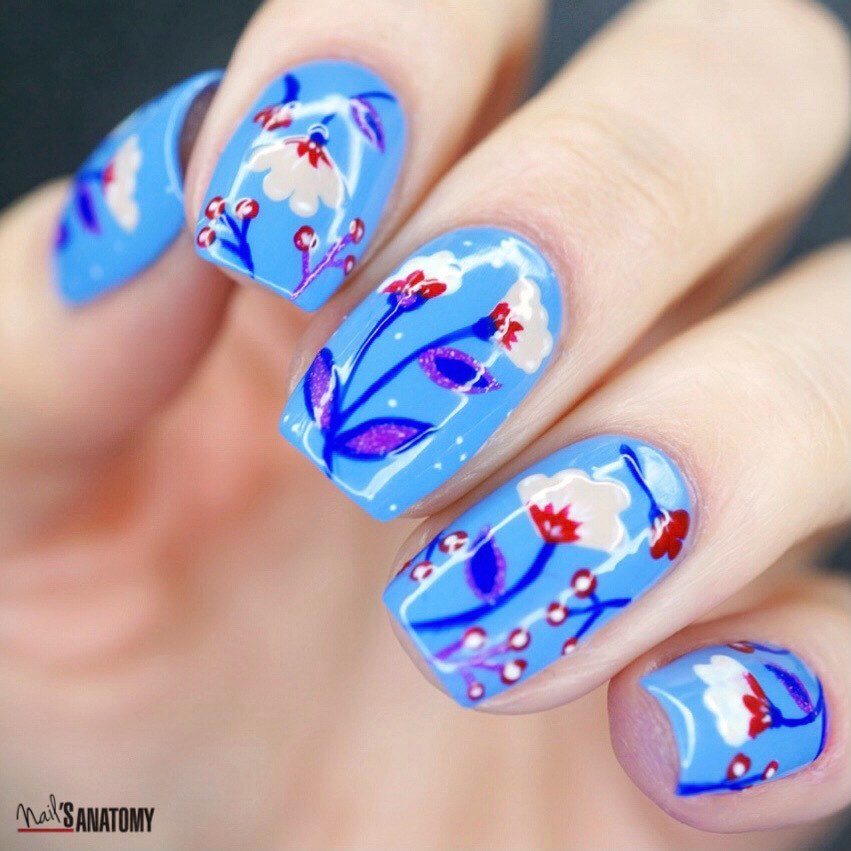 Sweet alyssum is one of the most popular patterns in spring.
It is exquisite and beautiful with light blue or dark blue.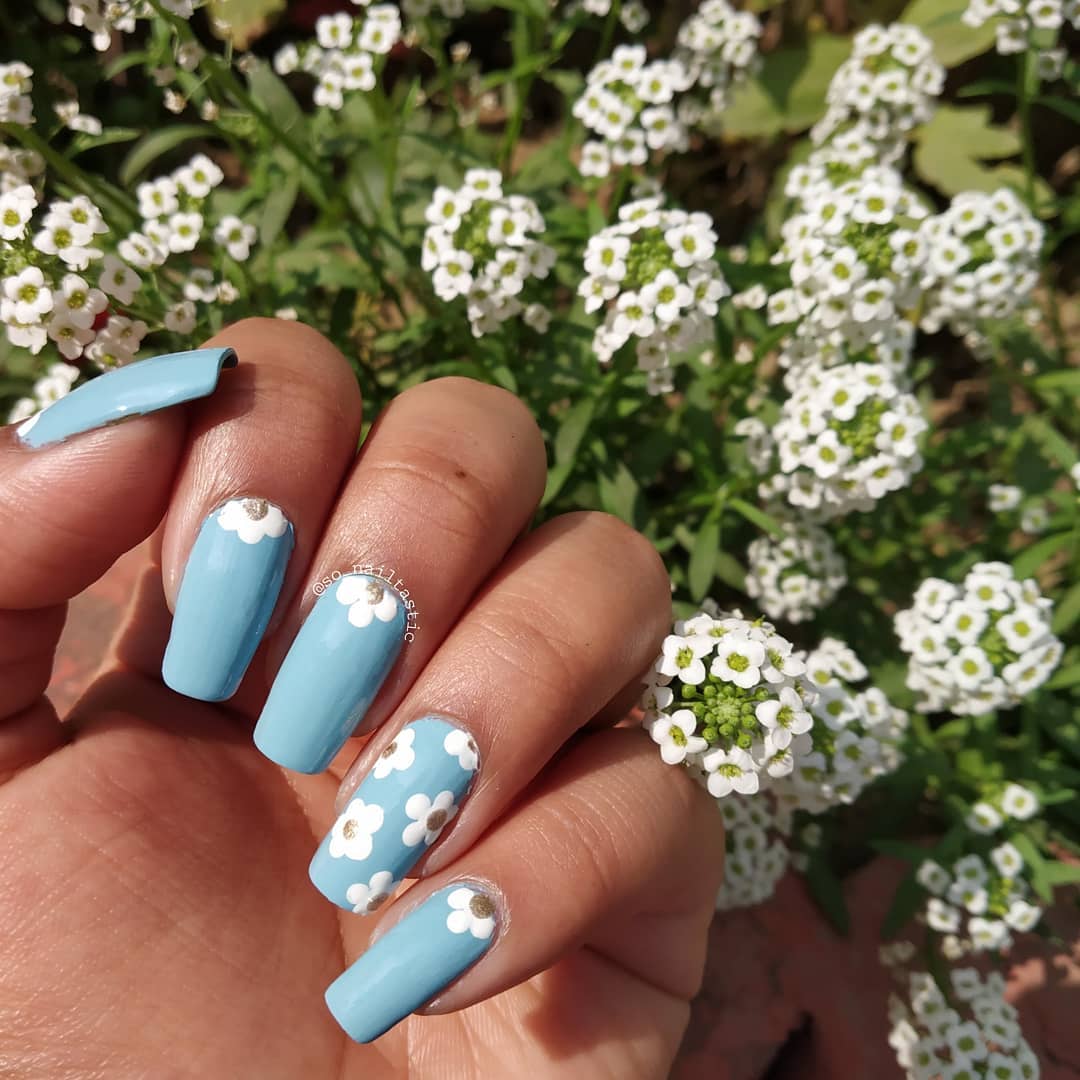 Daisies are also very refreshing.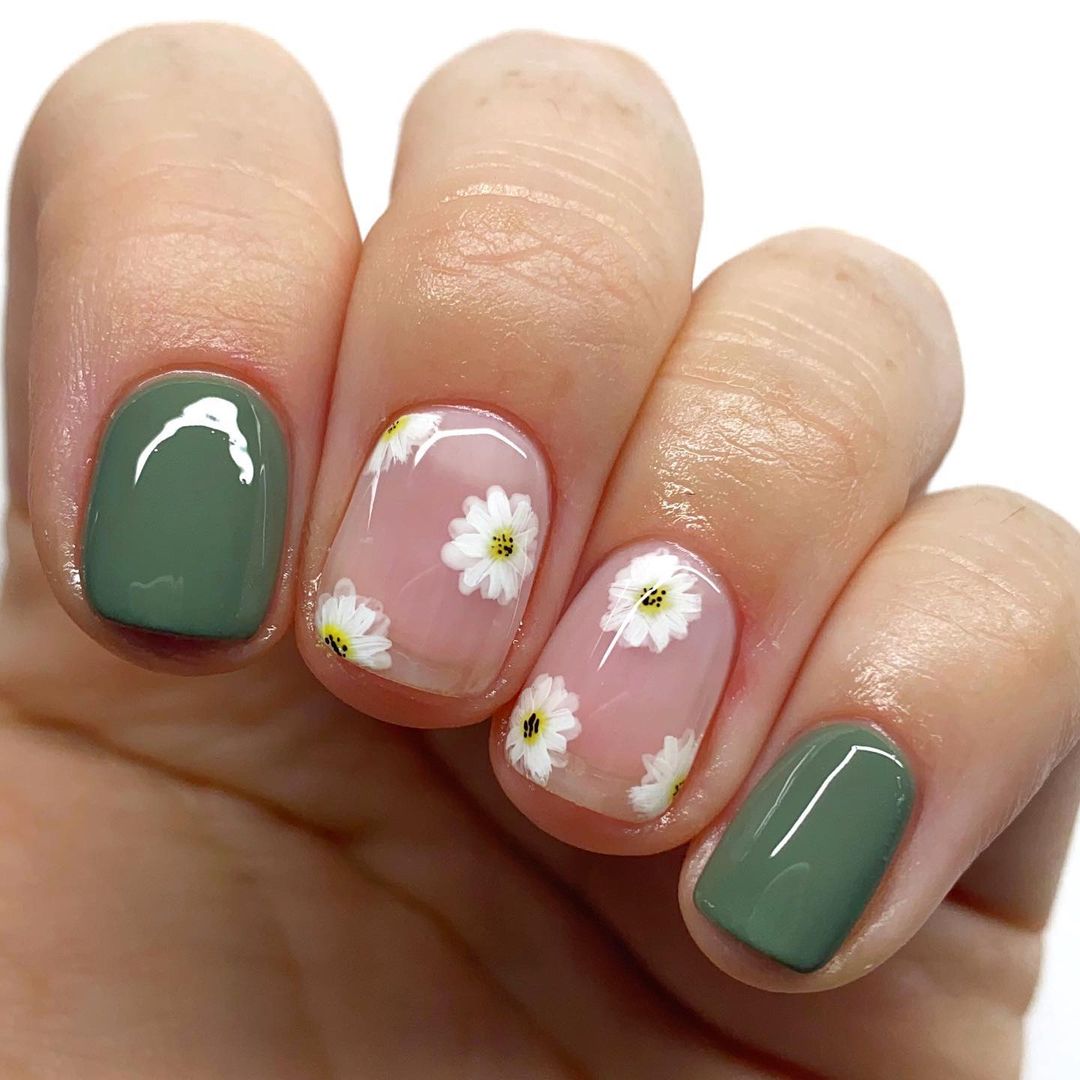 You can also try to draw the flower patterns in more detail.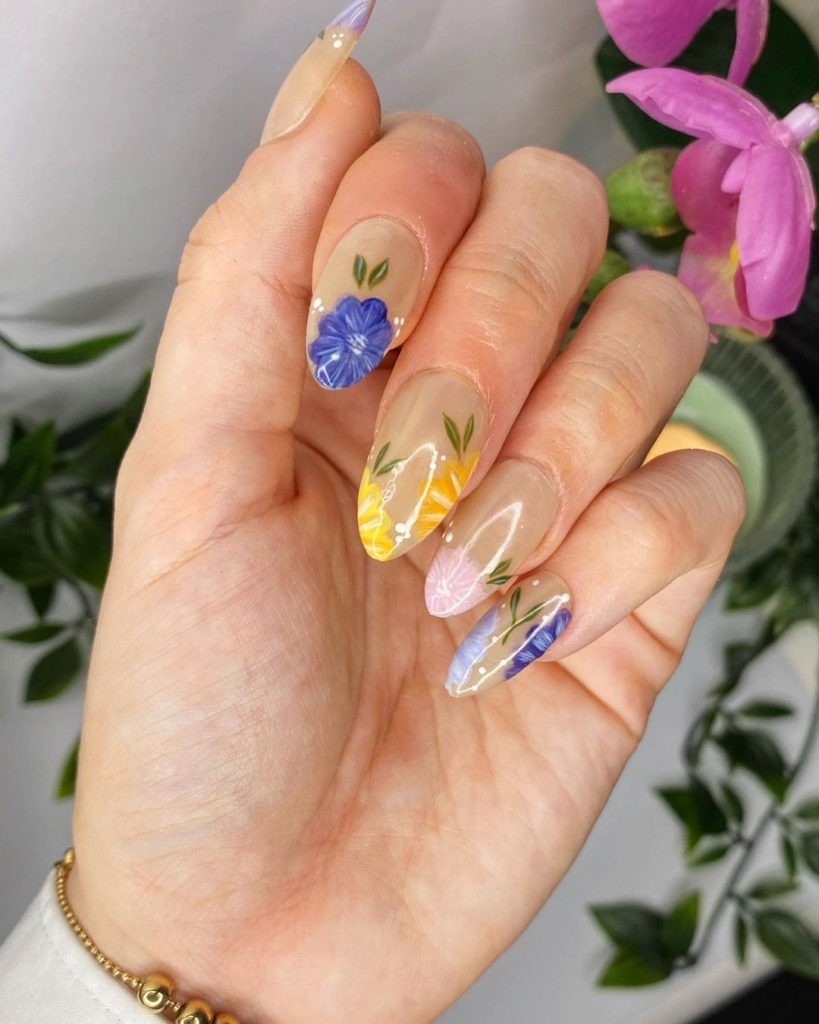 This design is very suitable for date nights or parties.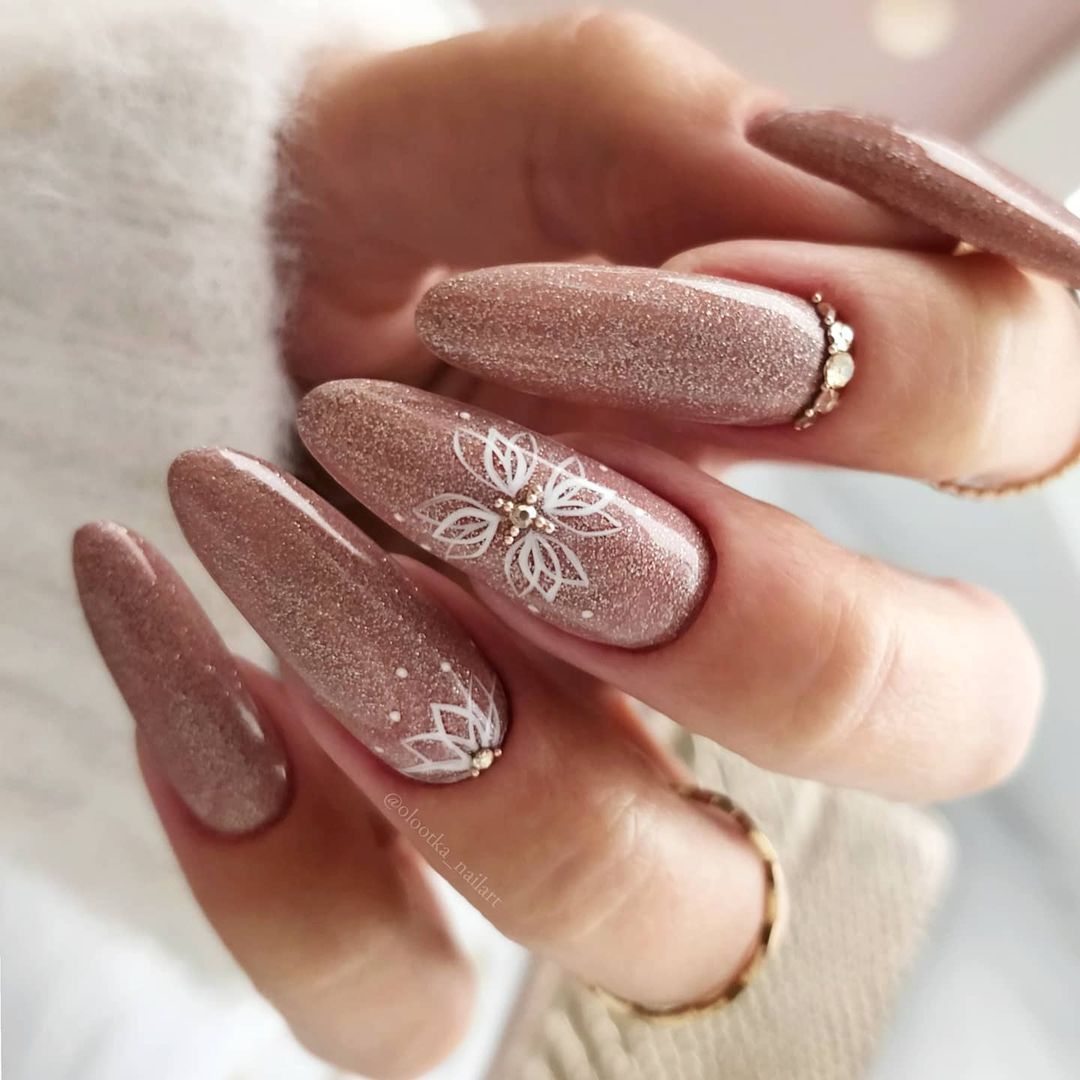 How can you lack the good friends of flowers, beautiful butterflies?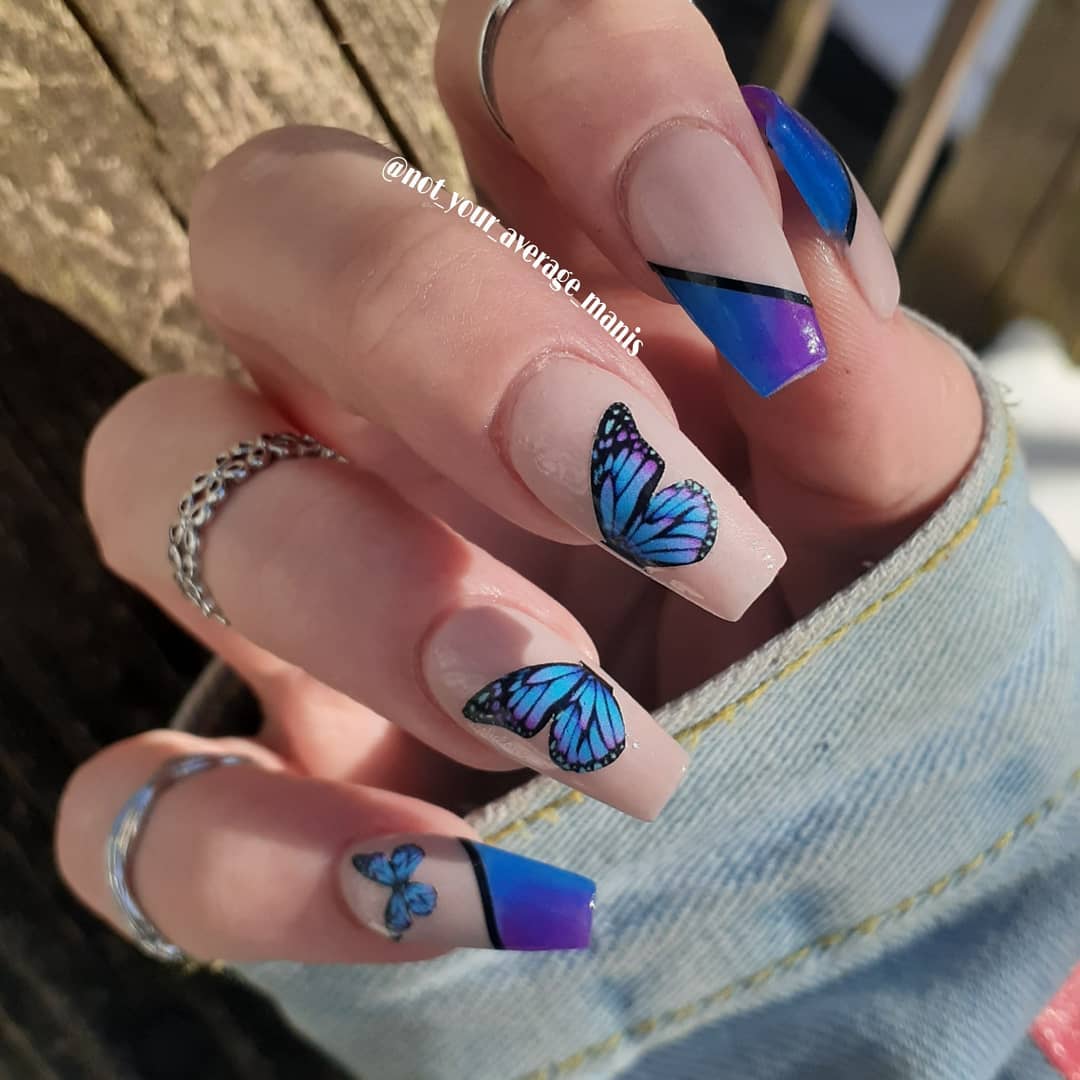 Floral patterns and monochrome nail colors are also trendy designs.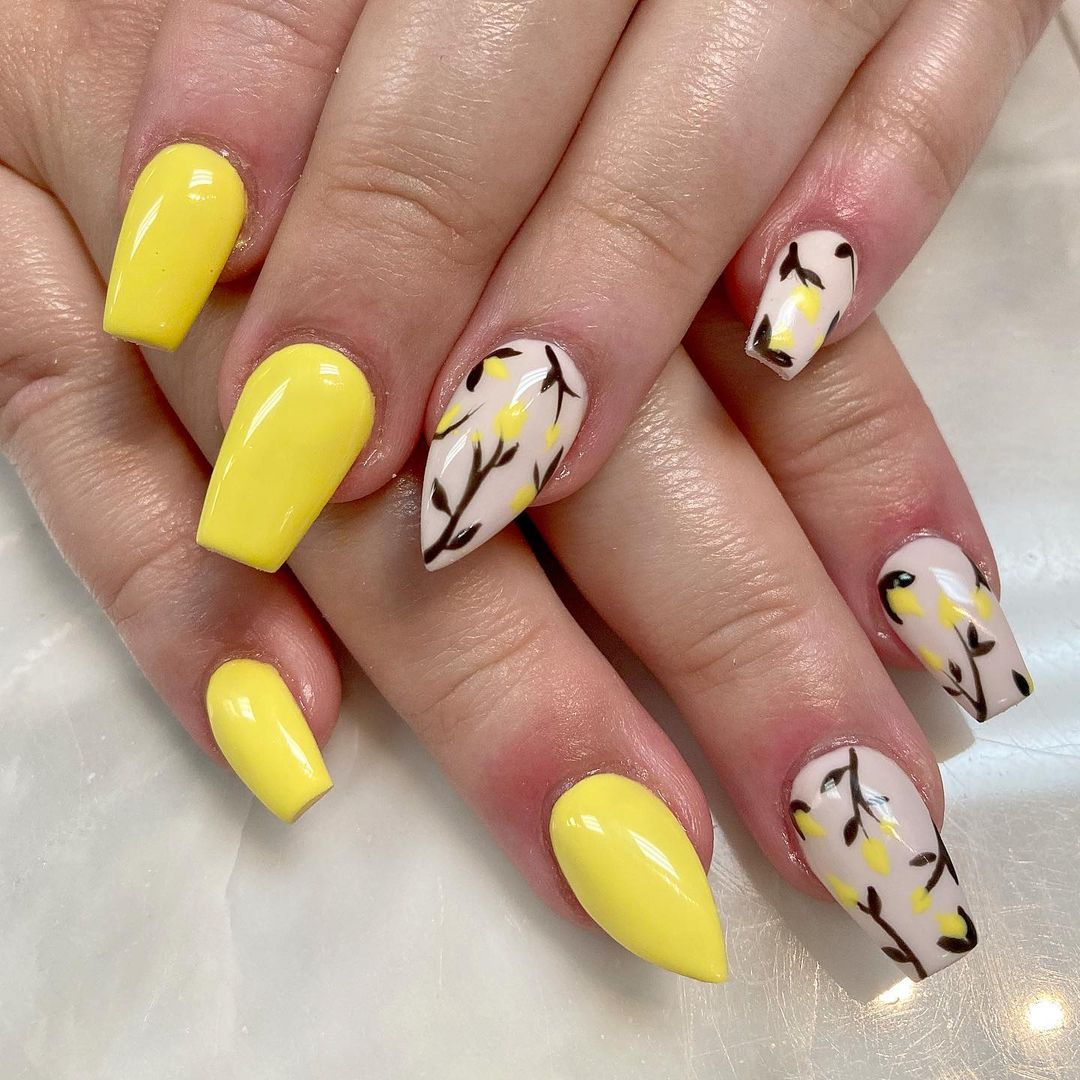 In addition to the fresh and elegant colors above, gradually more and more colorful flowers in spring are also very suitable for depicting the nails.
If you are worried that red or pink will be tackier, pay attention to the white space of the background color, and you can use lighter colors as transition colors.
This design is more varied and creative, and it is not easy to become tacky.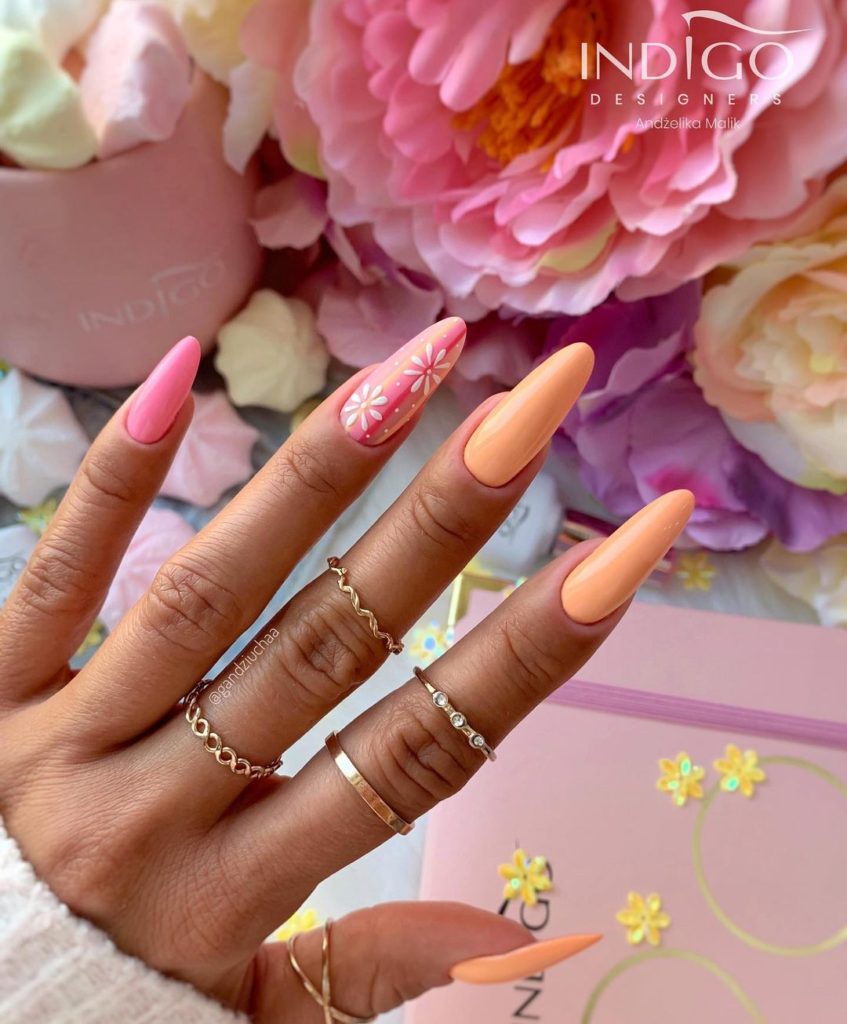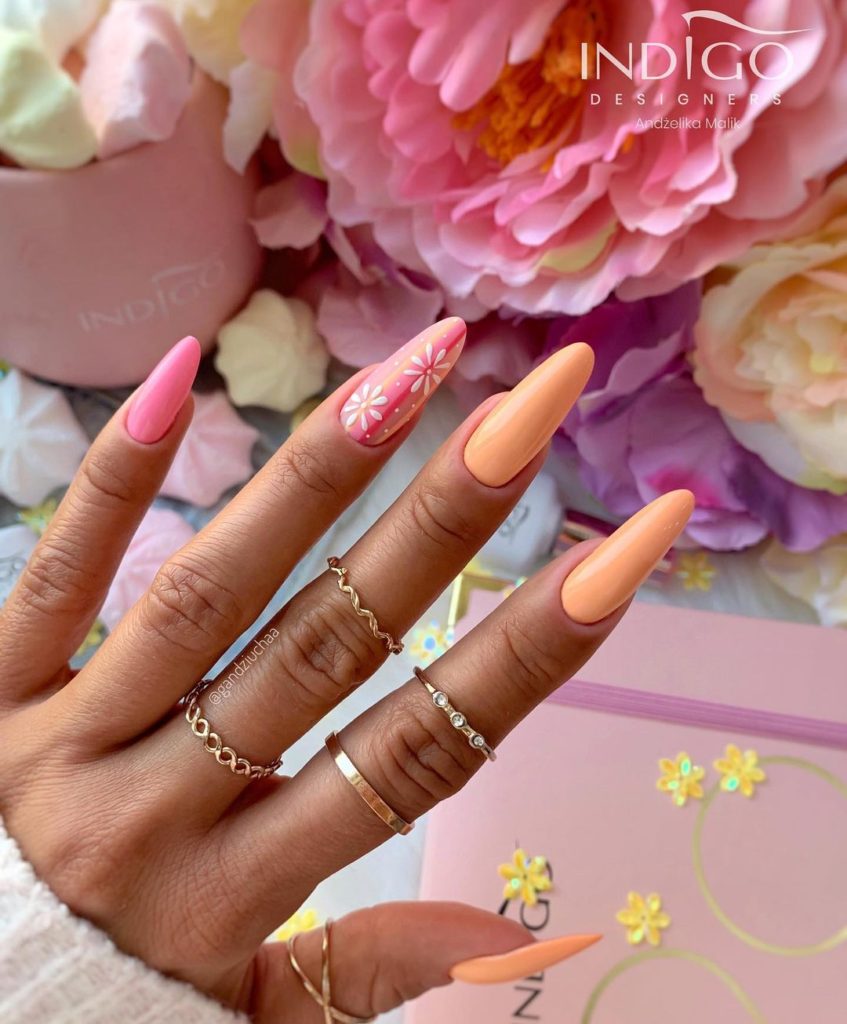 In addition, there is another way to blend the edges of the pattern so that the stimulus brought by the too dark color is diminished and it looks softer.
Such intense romantic flowers are full of spring vigor and enthusiasm.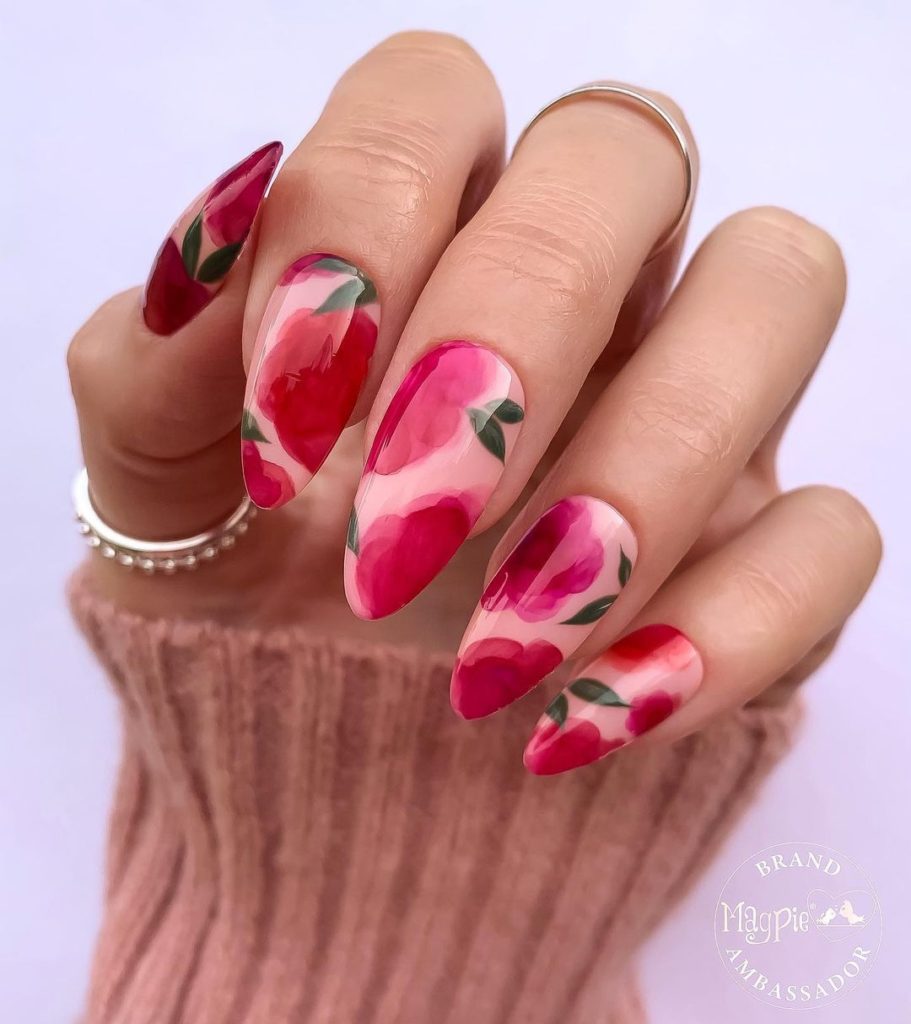 In addition to painting flowers on this nail surface, it is also trendy this year to paint flowers on some areas of the nails while retaining the background color in other areas. This design is very artistic.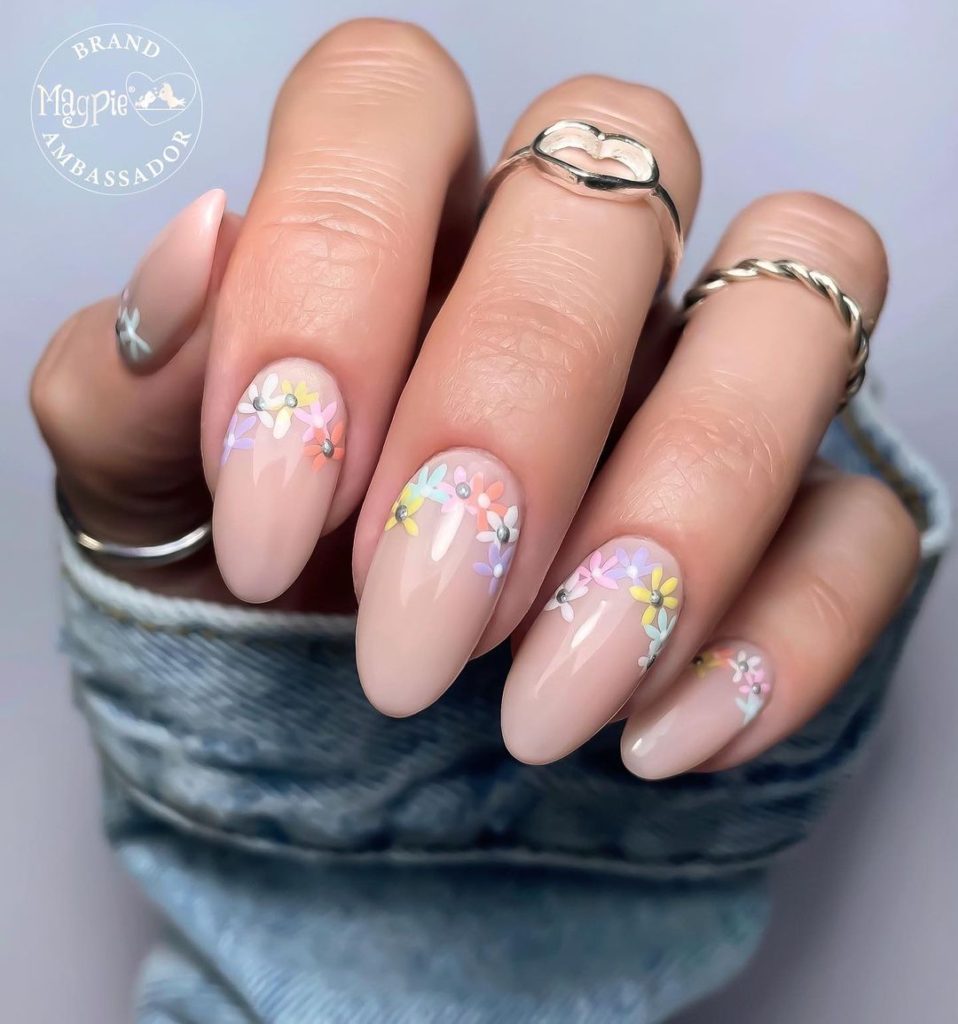 Flower patches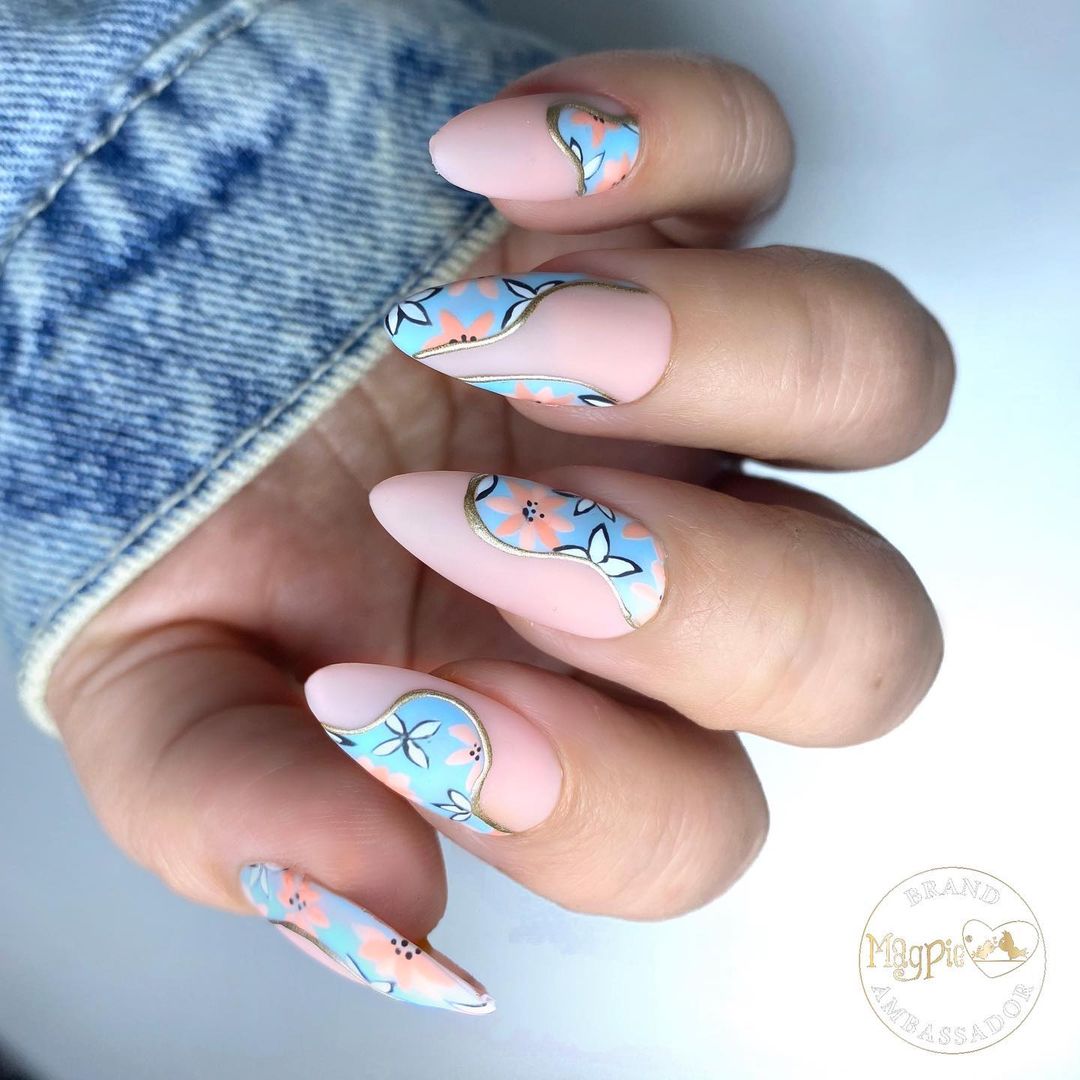 You can also paint stories about flowers on your nails. For example, we are all very familiar with the story of the little prince and the rose.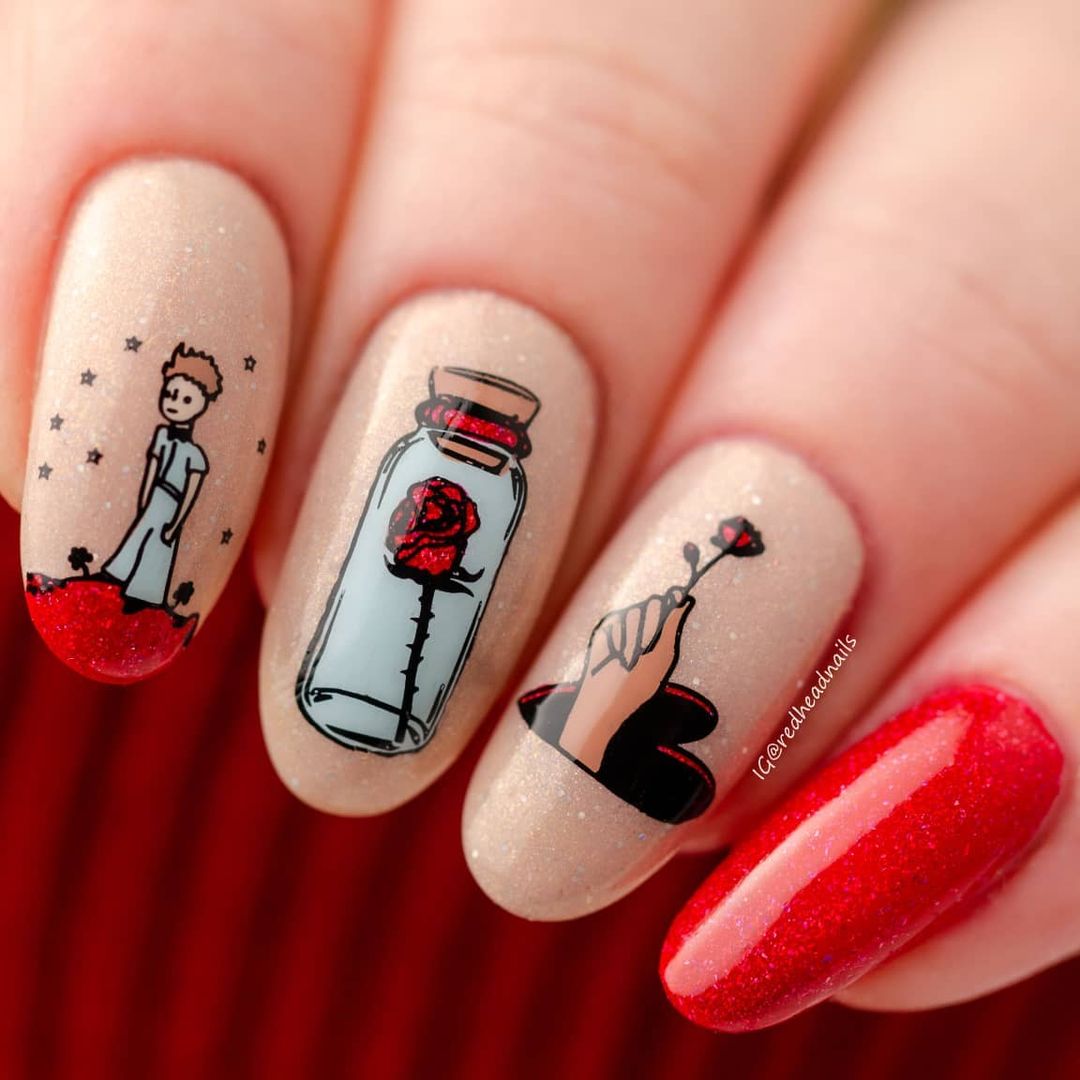 In addition to flowers, cute fruits are also popular themes.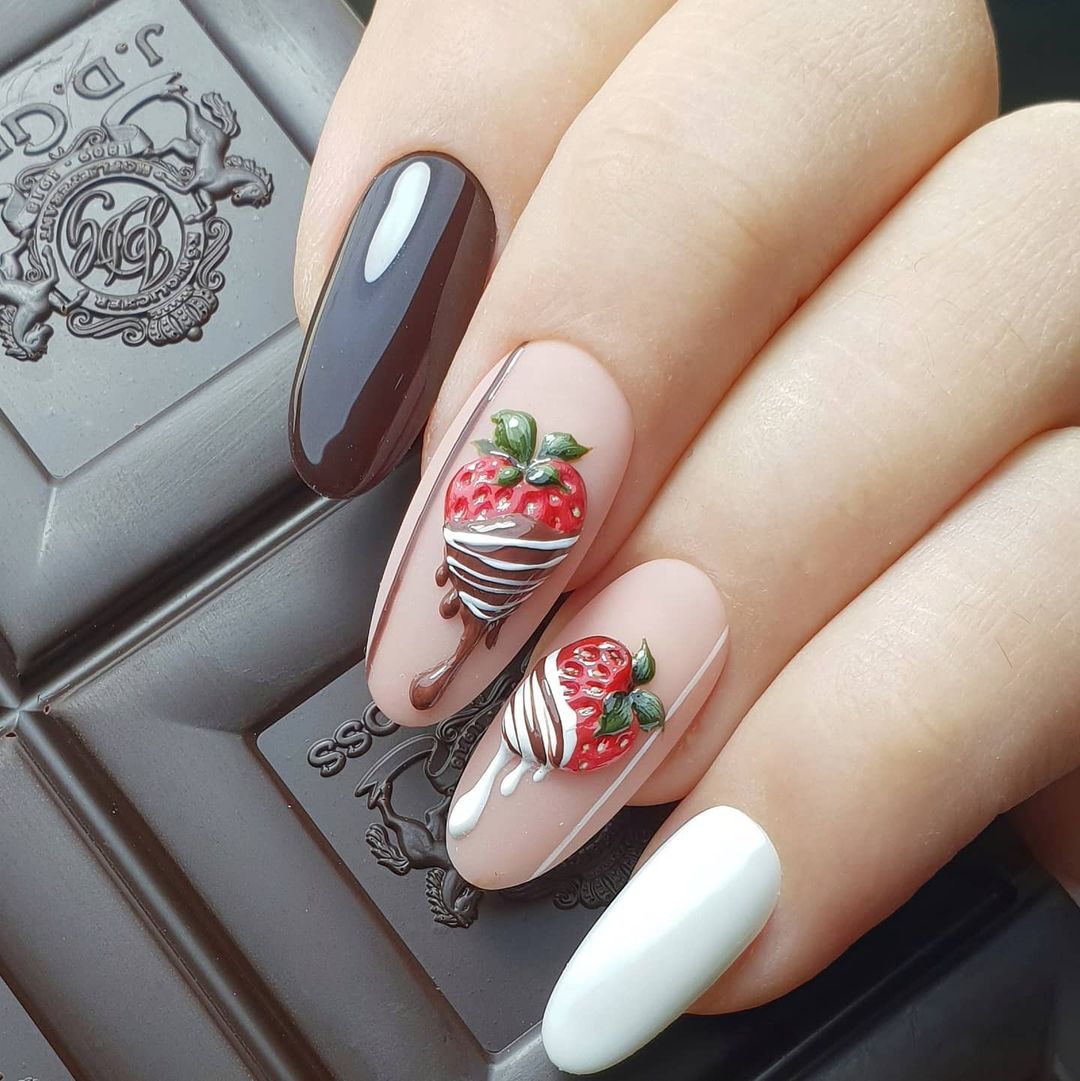 Cute Spring Nails Pastel Nails
Pastel nails have gradually become one of the representatives of spring and summer nail design. Their soft and fantasy colors bring the warmth and smile of spring.
The most popular thing this year is not to paint the entire nails but to draw abstract patterns. As a result, the fingers will look longer; the hands will look better, and at the same time, more tasteful.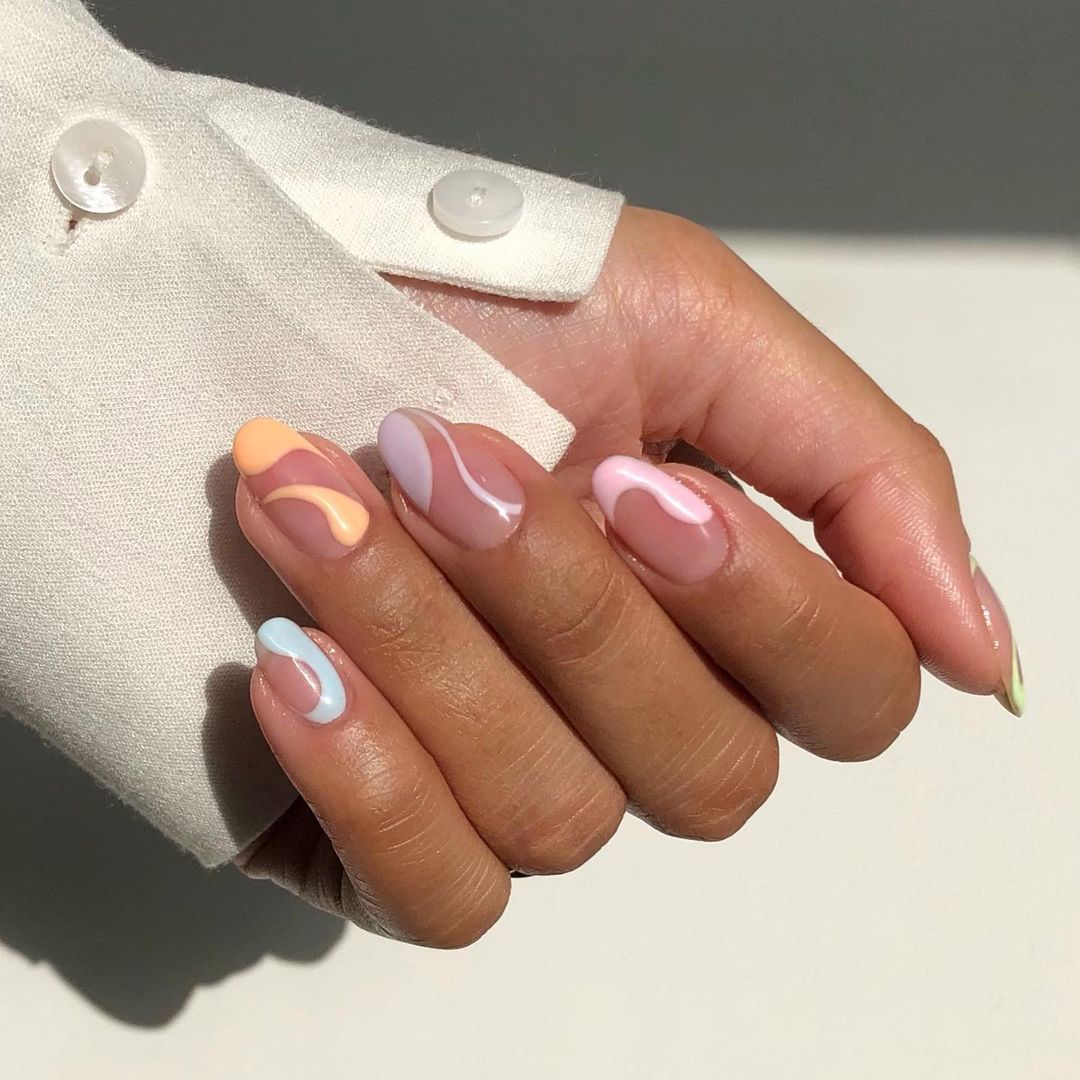 These soft color mixes are full of a spring vibe.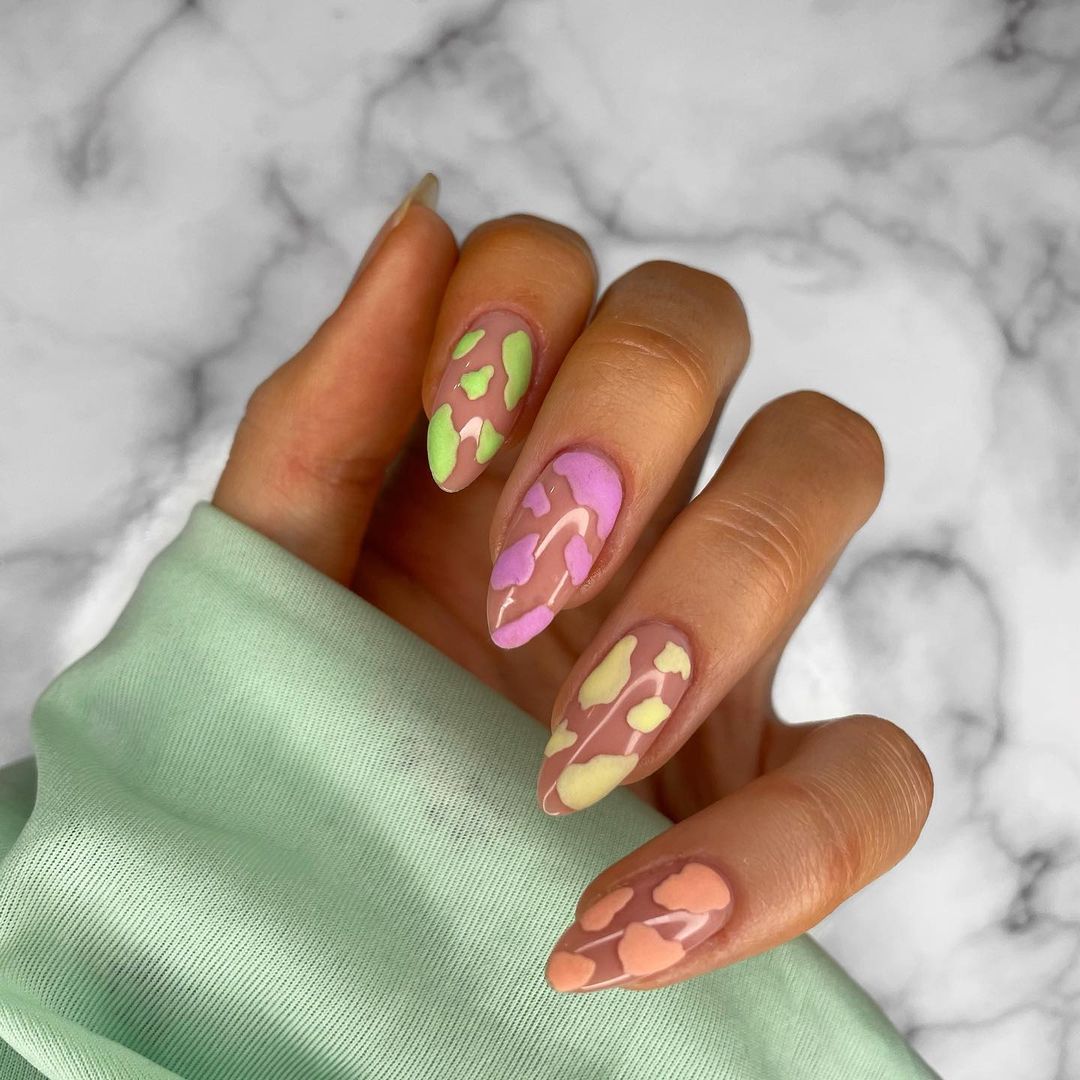 Cute Spring Nails Abstract Art Nails
Turning nail design into abstract art is one of the most recent spring and summer nail design trends.
The abstract design looks more casual and sometimes needs to be played on the spot, so everyone's nail design will not be the same in the end, fully meeting the individual needs.
However, if you go to a salon, it will test their aesthetics very much. So if you see the greasy favorite designs below, don't forget to pin them so that the salon can refer to them.
Modern abstract arts:
Confetti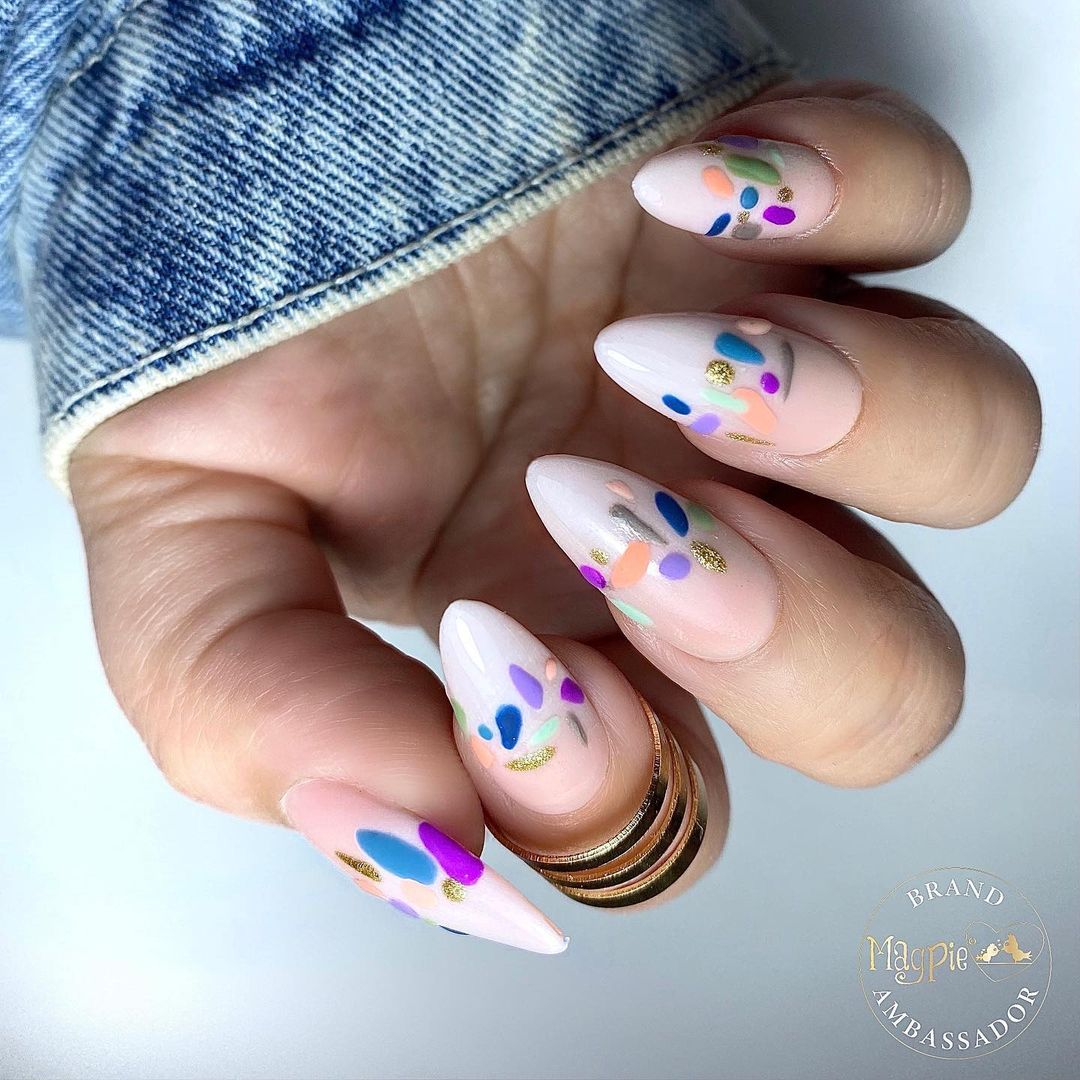 Terrazzo Nails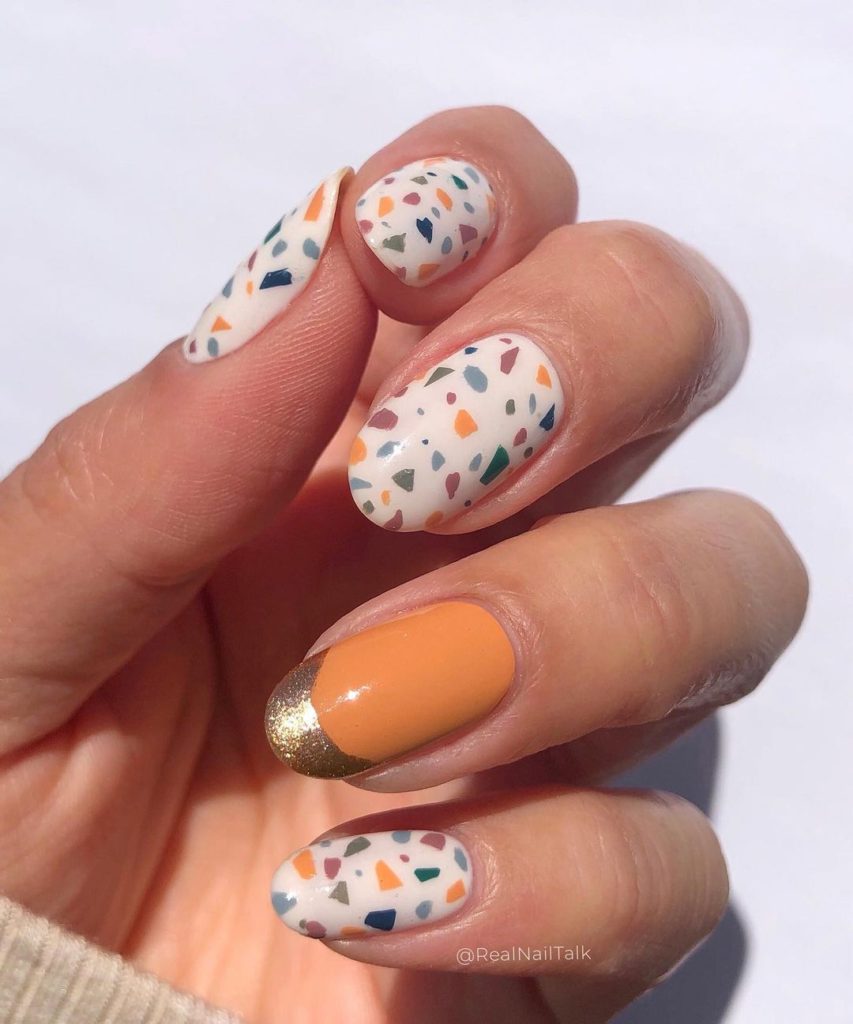 We see more swirling and flowing patterns, like a gurgling stream in spring or a sweet breeze in spring.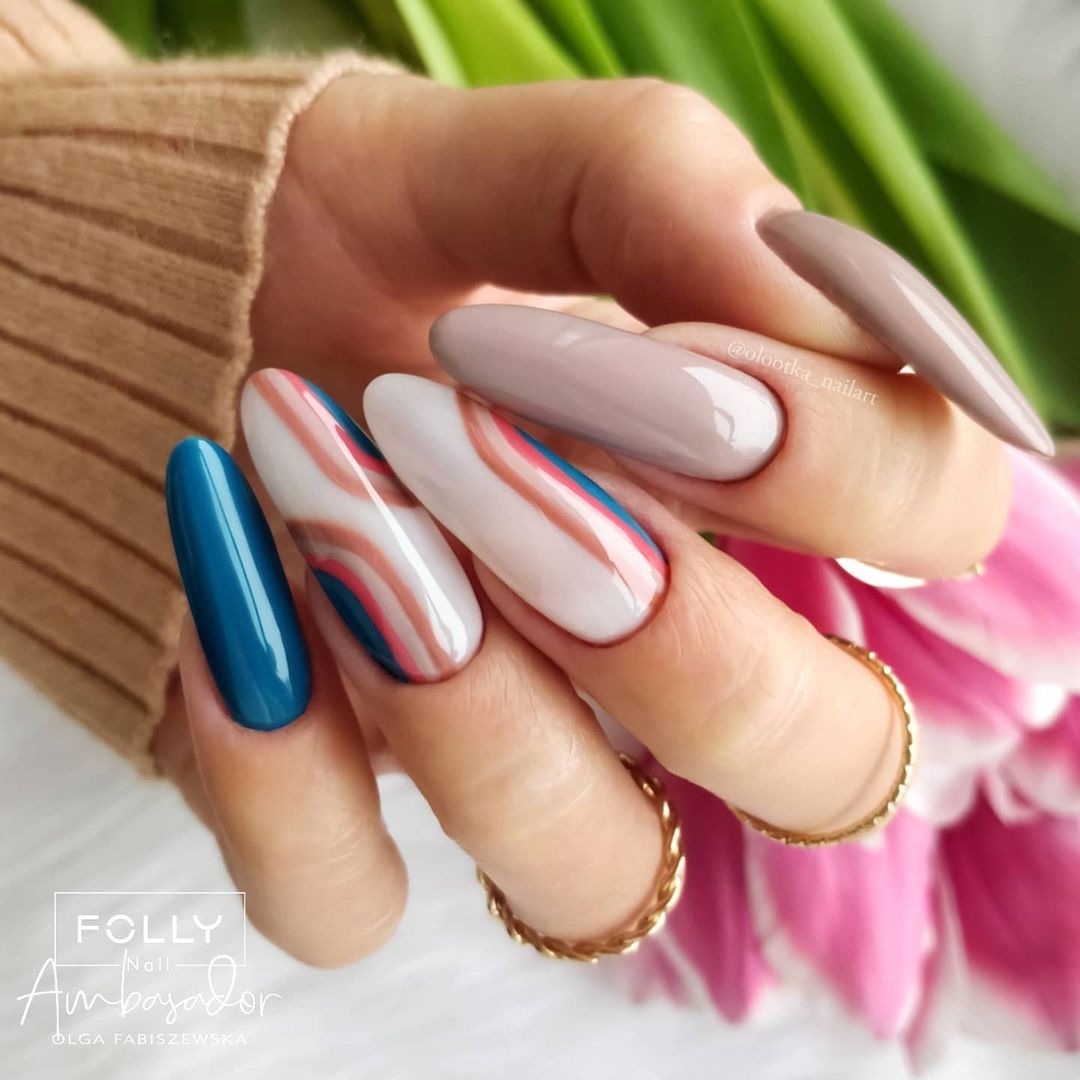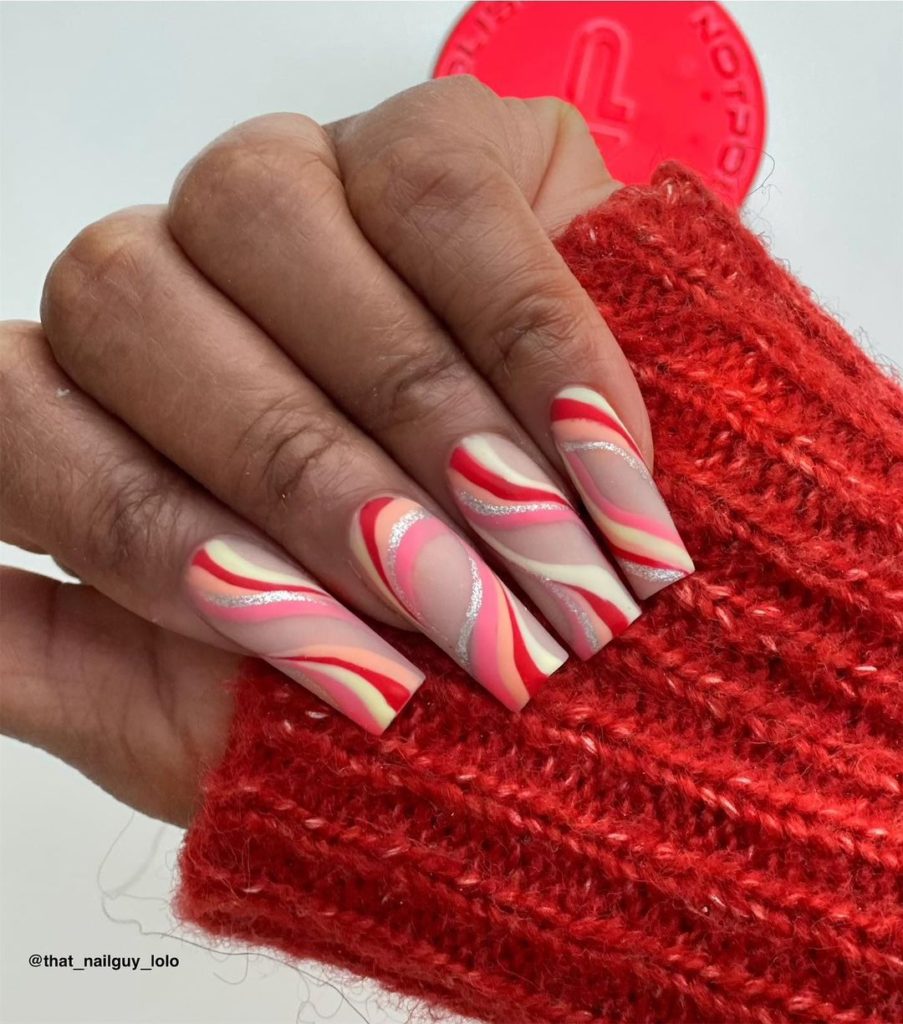 … and drip marble design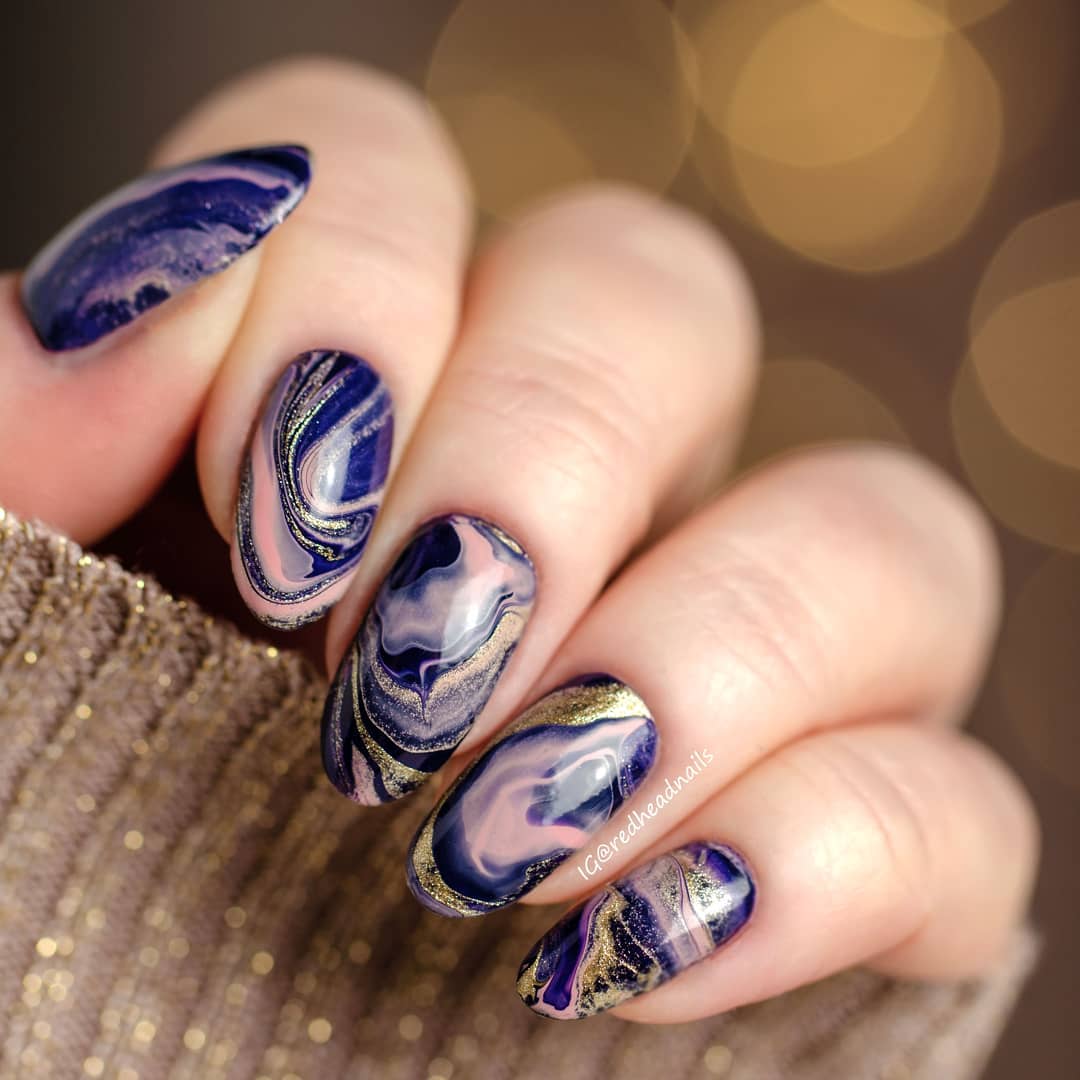 Golden swirls.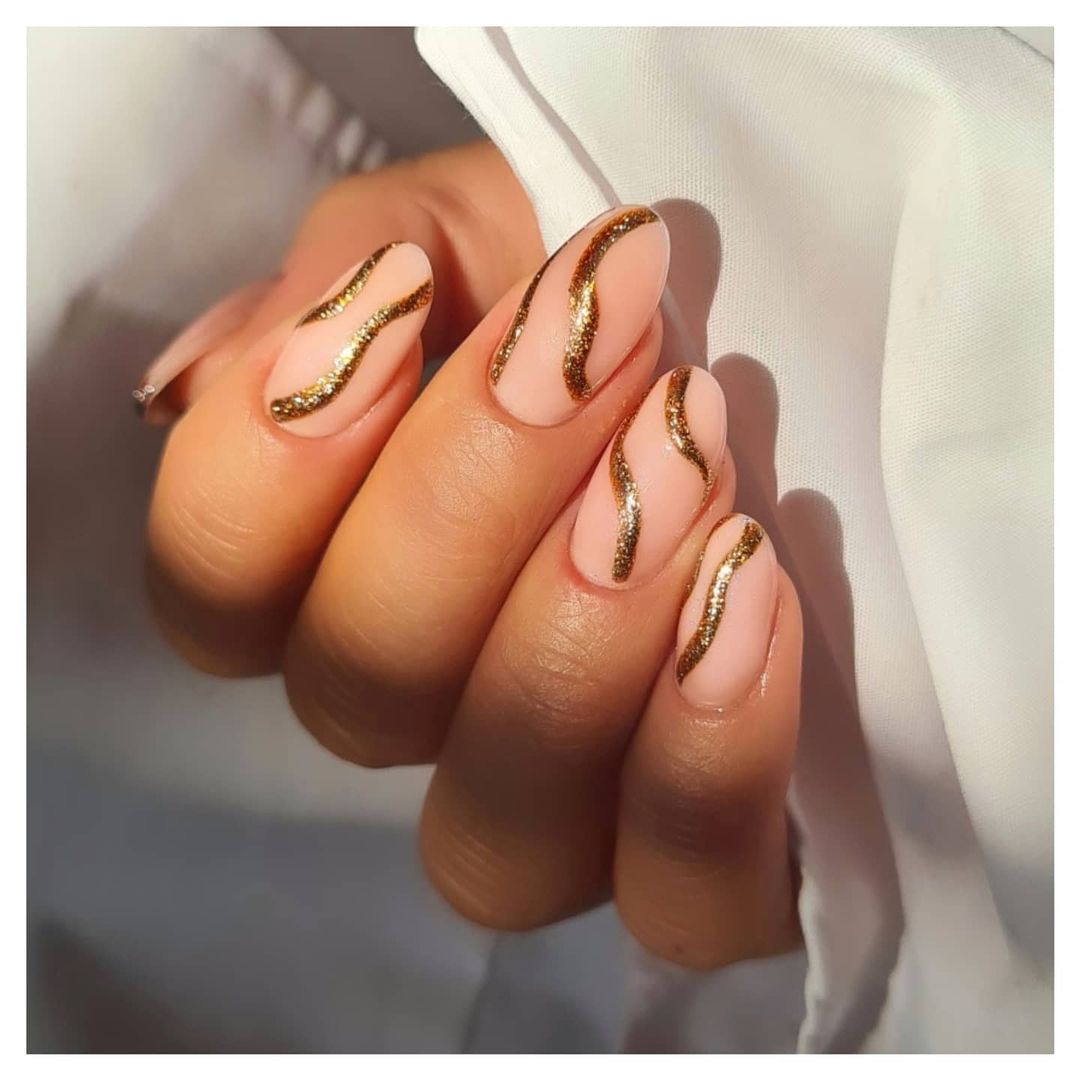 Waves. Yes, we can't wait to welcome spring and even summer! The beaches!
Cute Spring Nails: Gold Nails
It is popular recently to add gold and glittering elements to nail design and use rhinestones as decorations. As a result, the whole design finally presents a delightful shining feeling.
Some golden elements fall off easily. Therefore, if you are doing nails yourself, after polishing your nails, you must remember to wipe your nails with a cleaning towel to wipe off the dirt so that your nails will be smoother and easy to color.
In addition, when you stick the decoration, you should gently place it on the nails, press it for at least ten seconds, and then illuminate the LED light for 60 seconds so that the decoration will not fall off easily.
Finally, there is a little trick of my own. If I like golden nails this time, I will also wear some golden or shiny rings simultaneously so that even if the gold on the nails falls off, your entire hand will look still beautiful.
Glam golden nails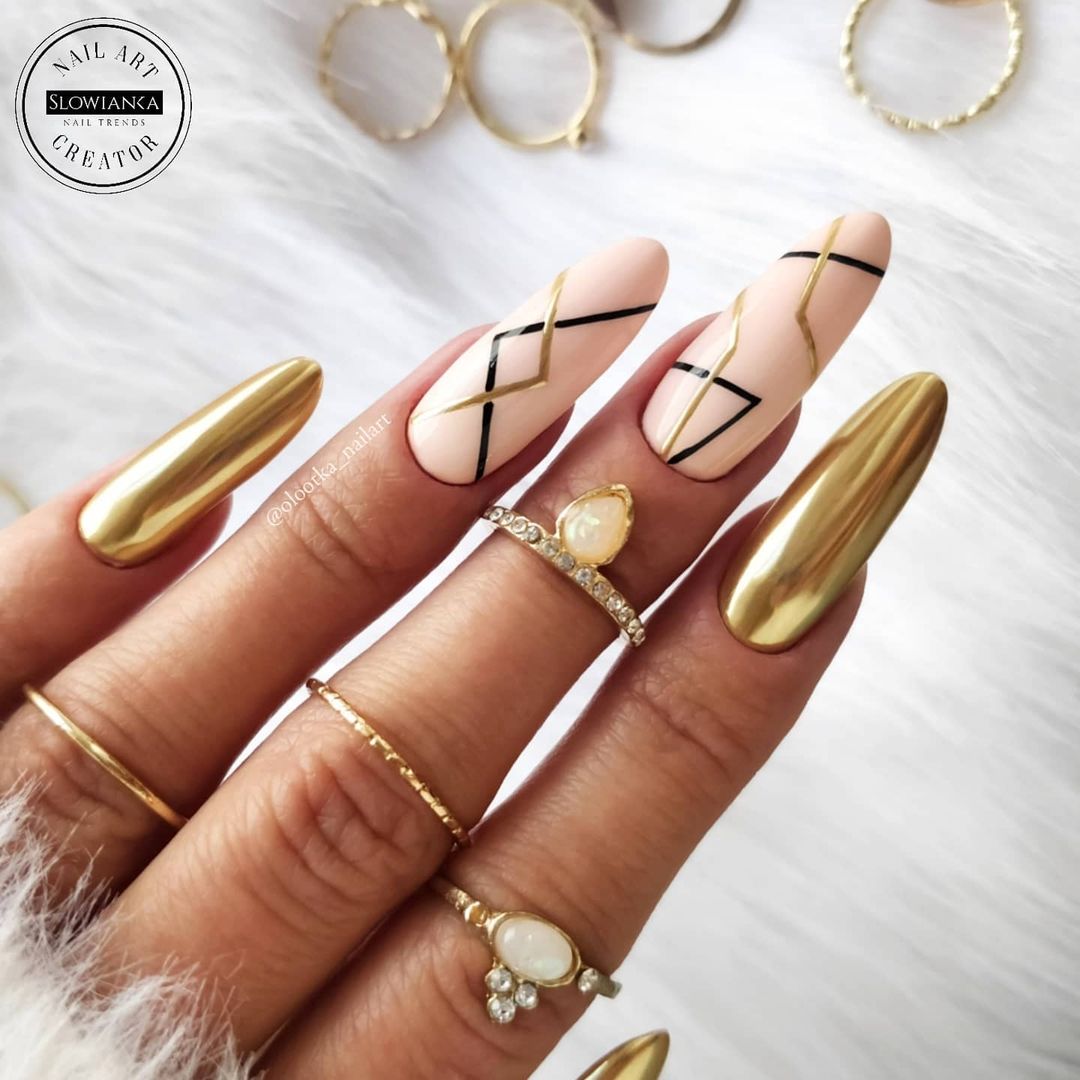 Classy with a touch of sassy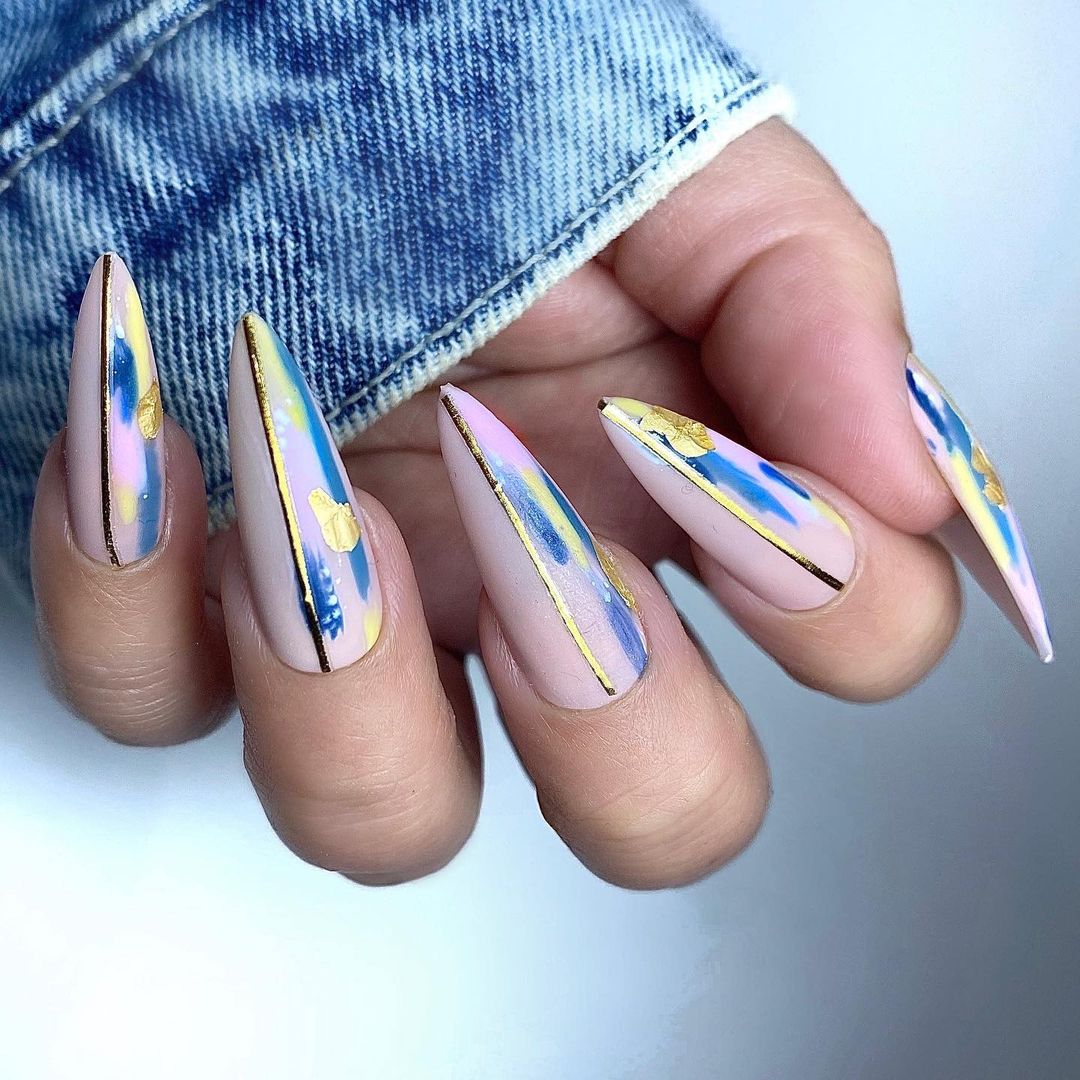 With dainty golden rings, it is more dazzling.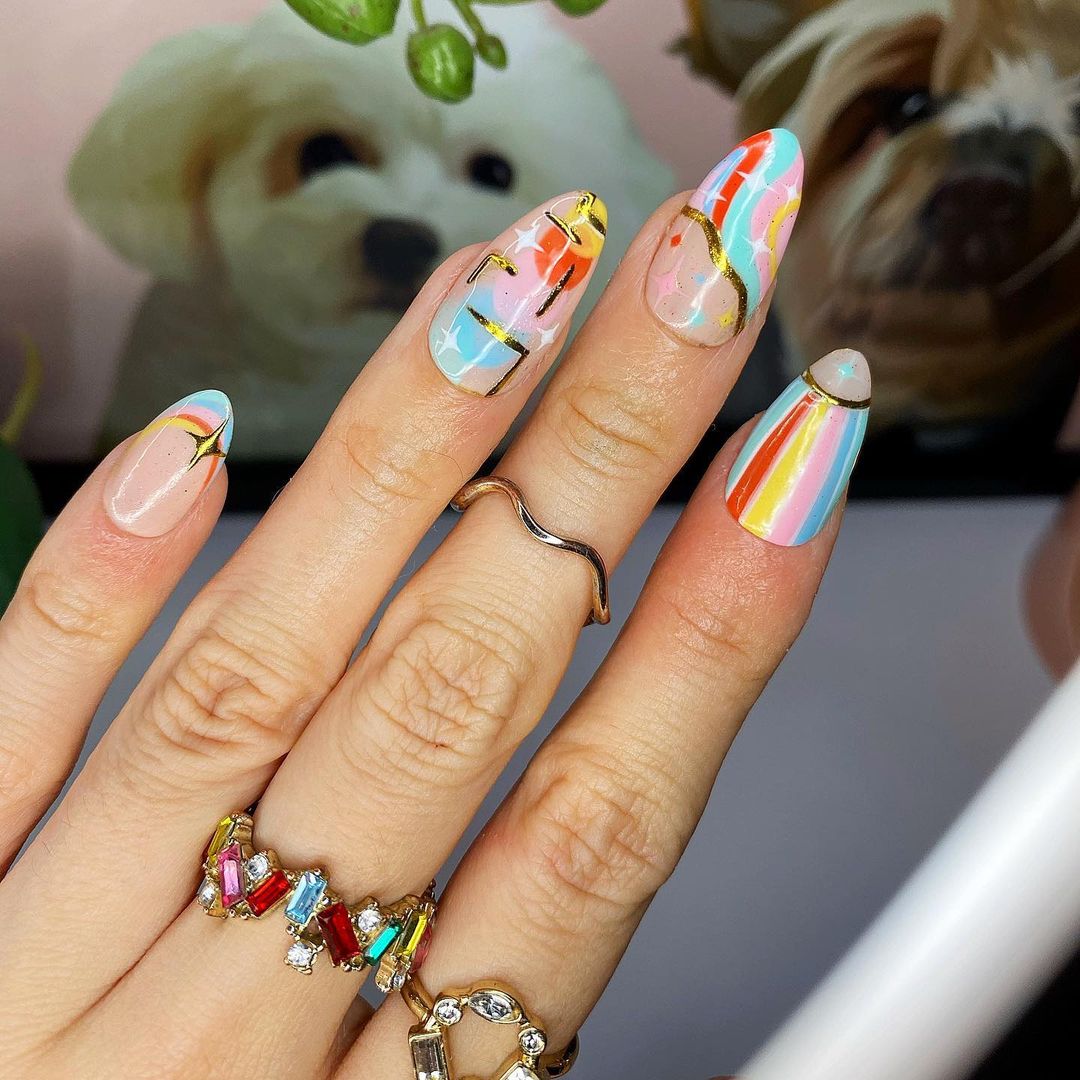 Glittering designs are always so popular!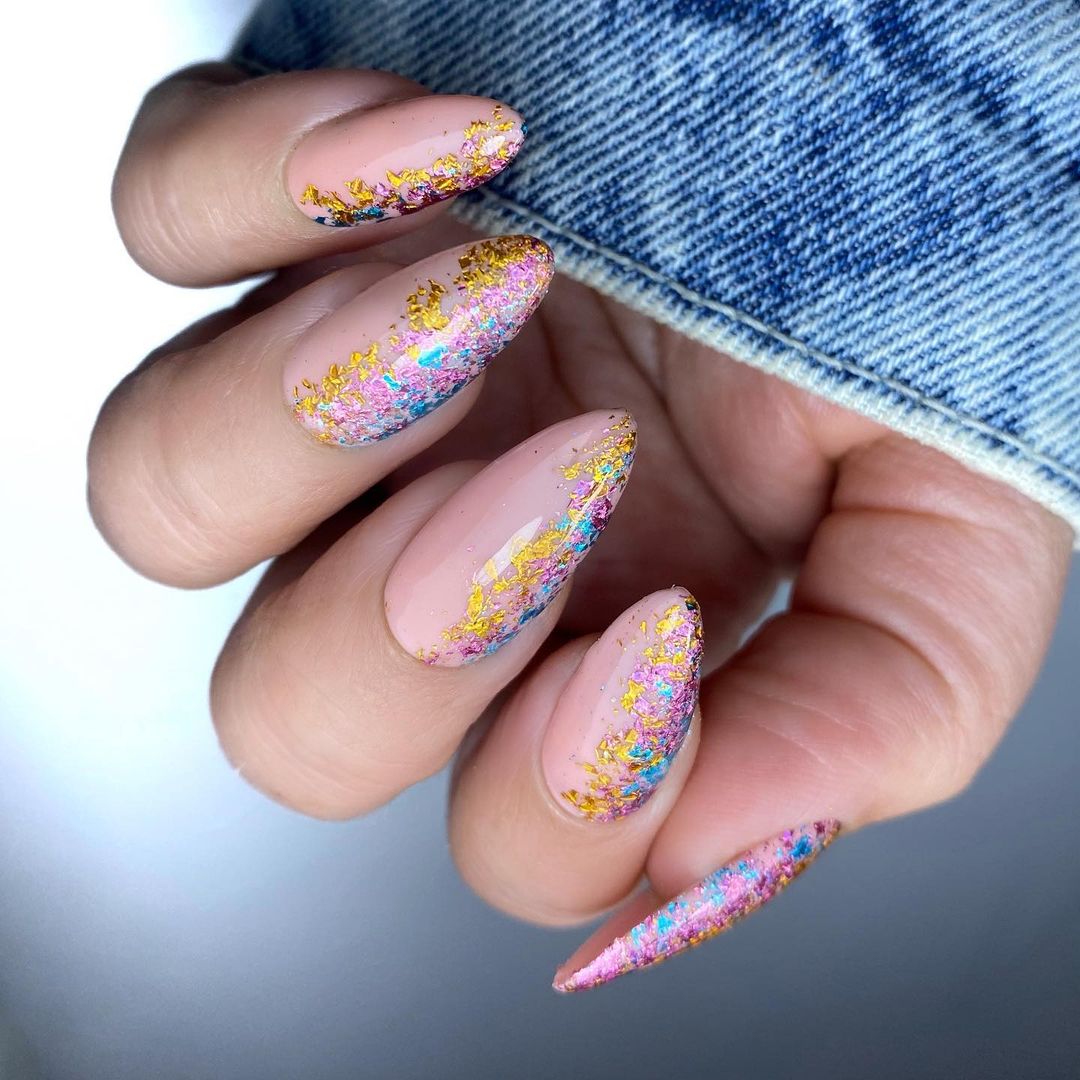 Do you like luxury logos? Paint them on the nails. Putting the logos on the entire nail surface is very tacky, so a tiny embellishment is just right.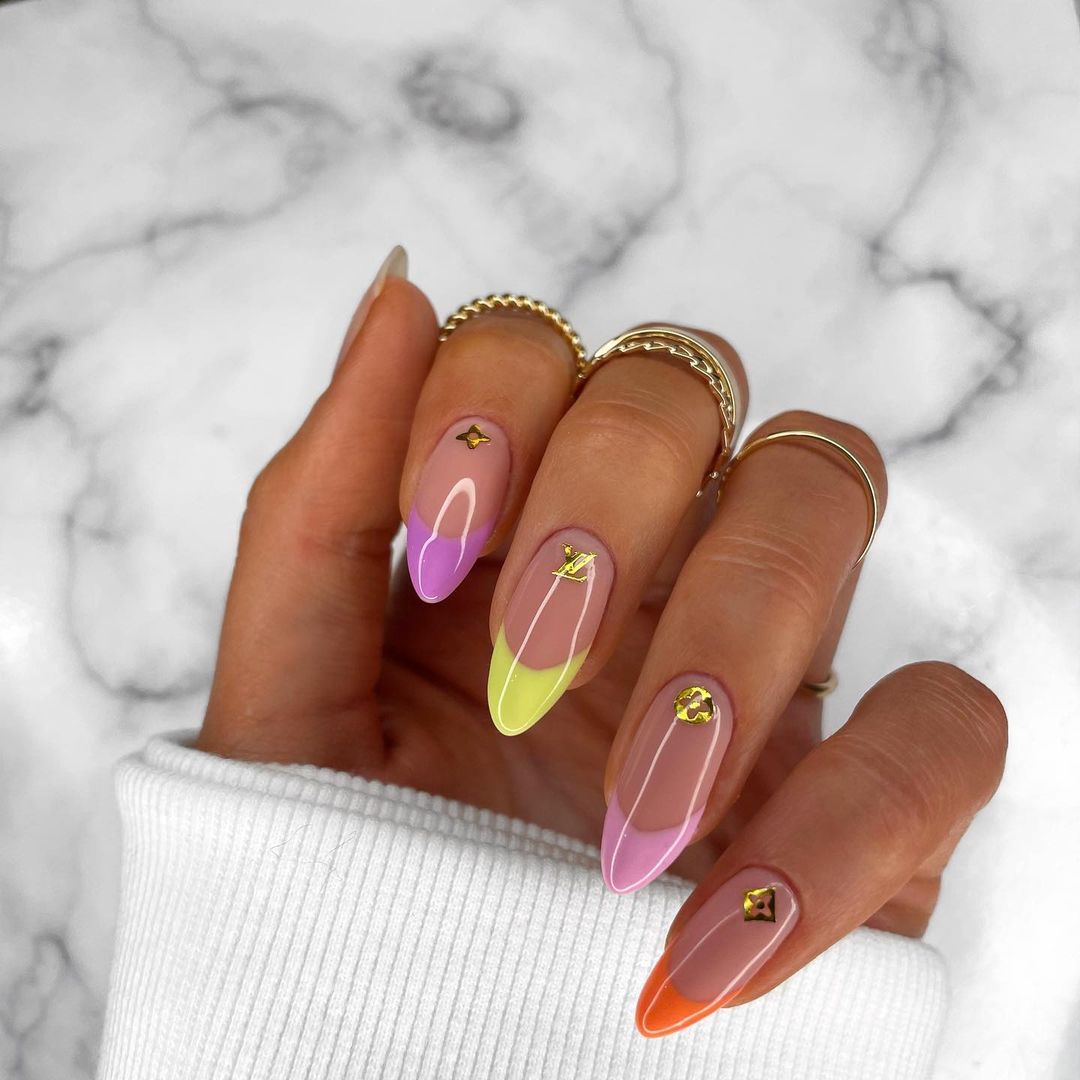 If you think the golden embellishment is still too high-profile and want to make your nails look shiny, you can draw small white shining stars like the following design and embellish them in the whole design. It seems like stars are twinkling, and the effect is excellent.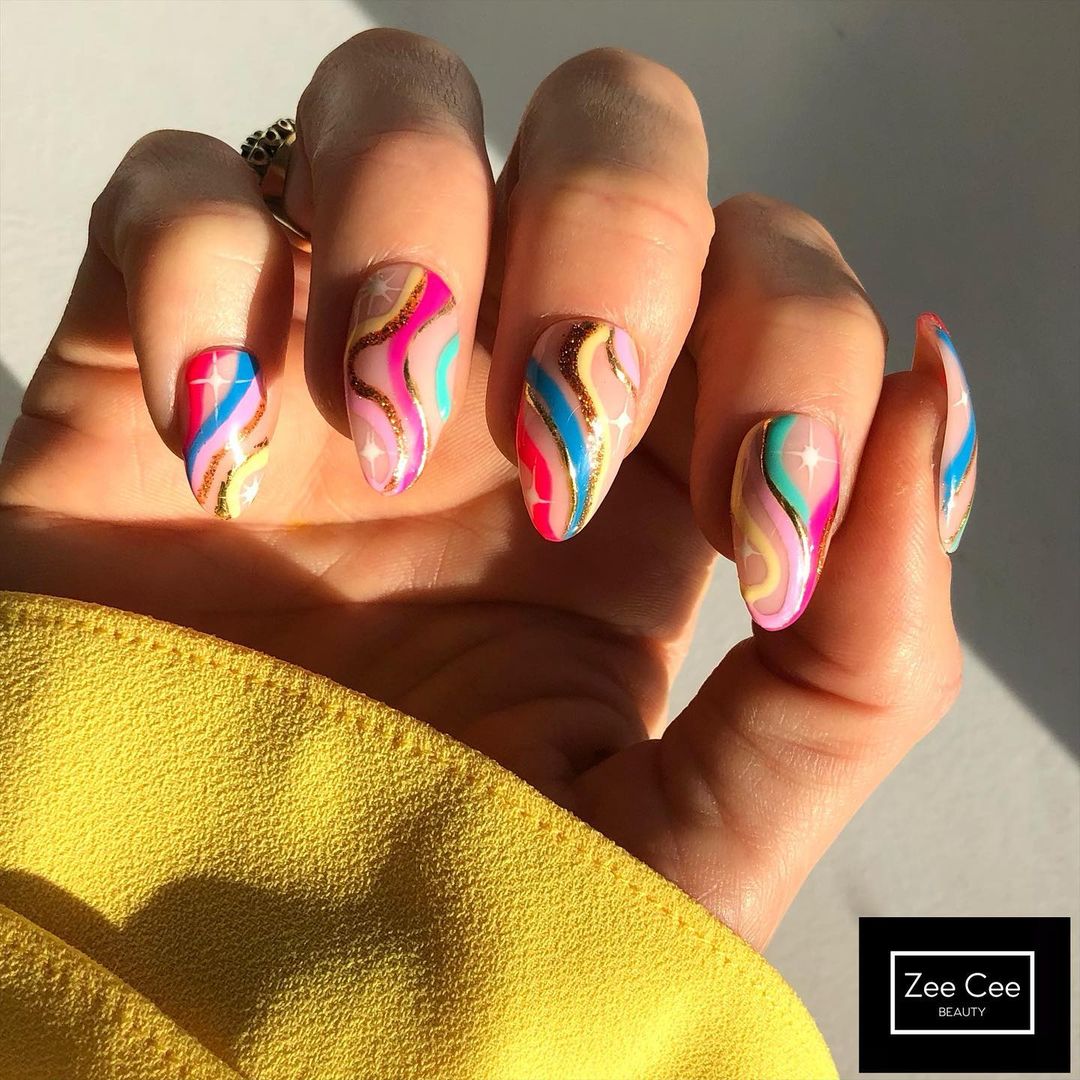 Speaking of stars, let's draw zodiac signs!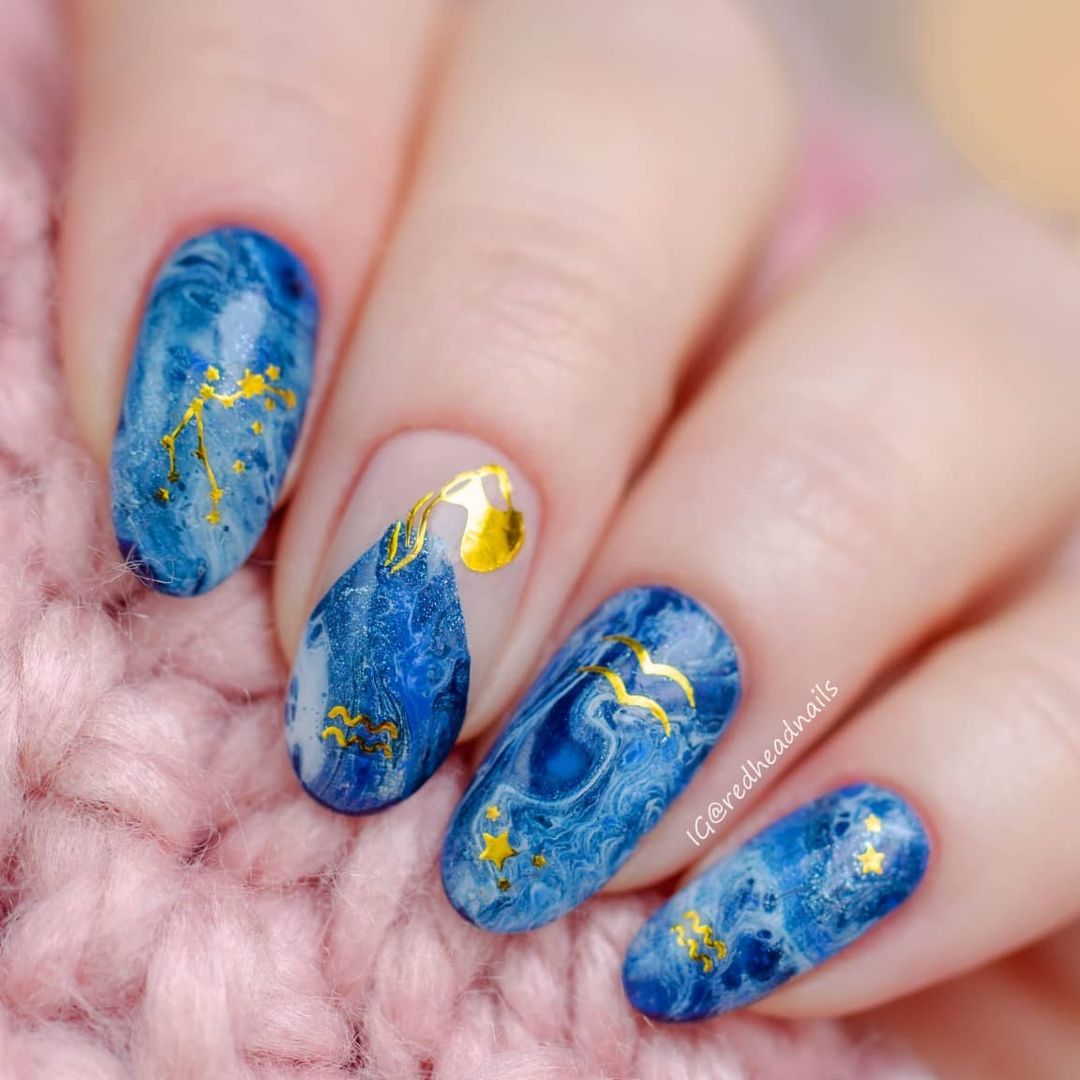 The space theme is always trendy.
Cute Spring Nails: Blue Nails
Blue nails look bright and not tacky in spring. But then, when the weather gradually starts to warm up, different shades of blue look great with light-colored clothes.
There are also many blue nail designs. However, we recommend more unique designs full of solid artistry and can help you stand out.
Blue-and-white inspired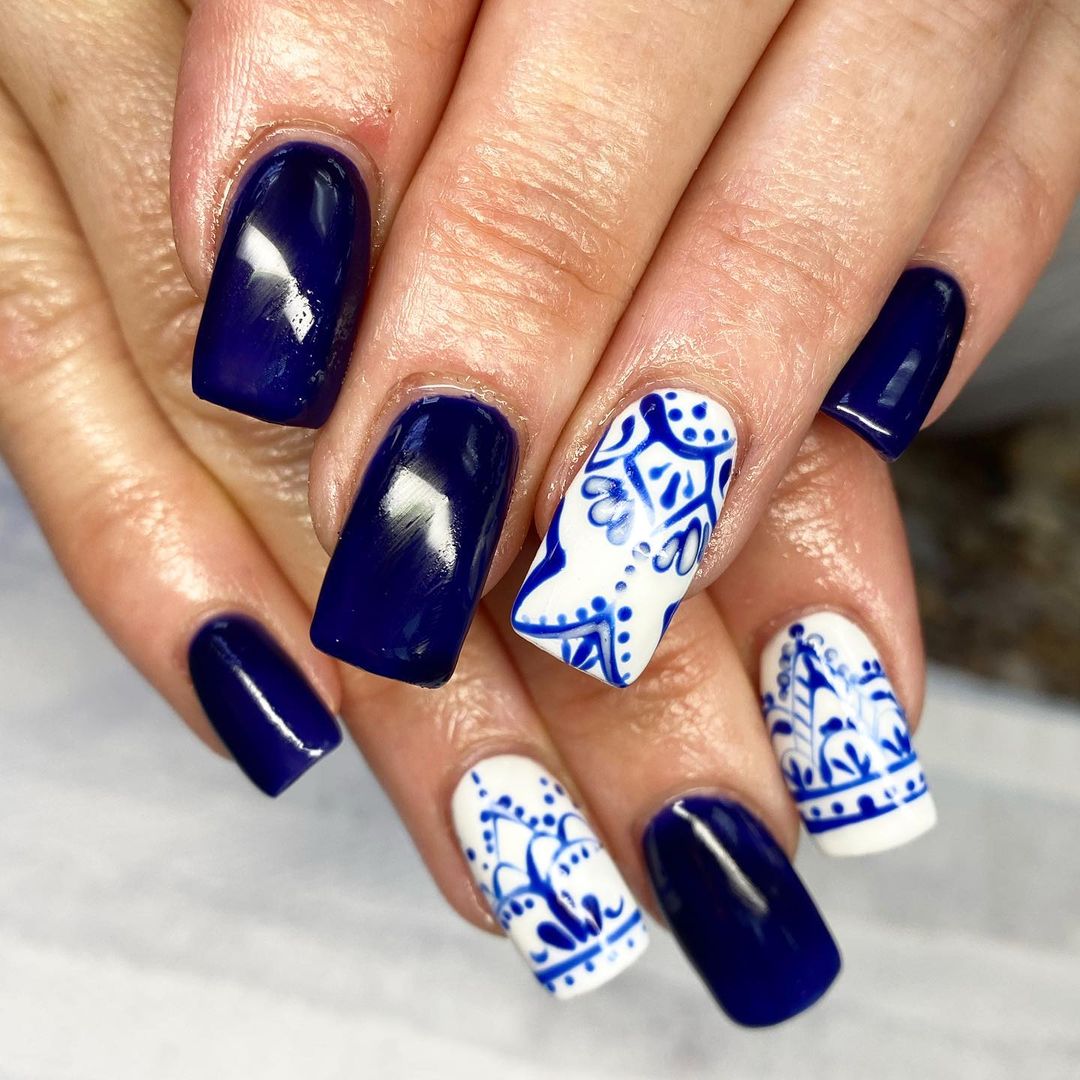 Azulejos nails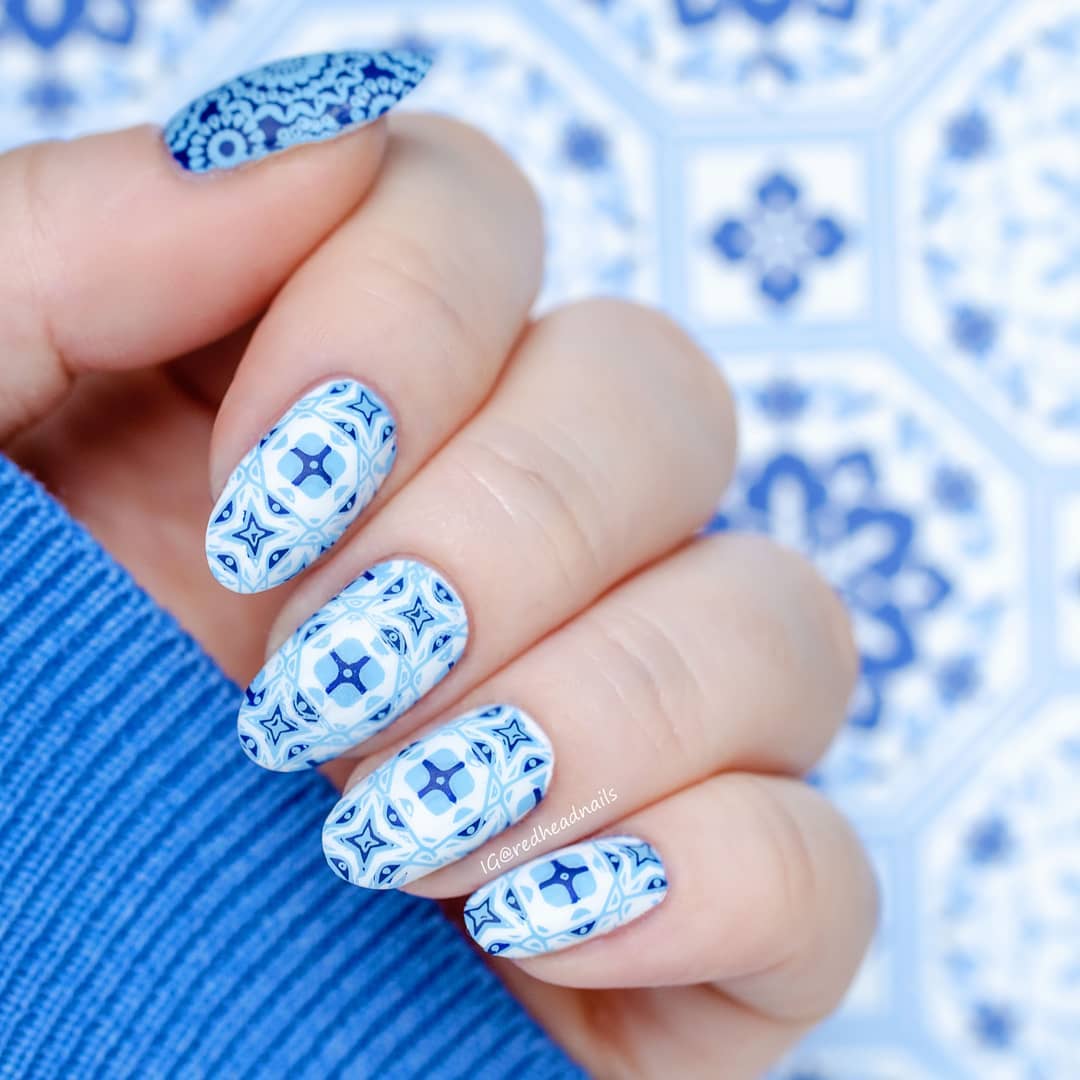 Have you seen that? Blue is suitable for spring!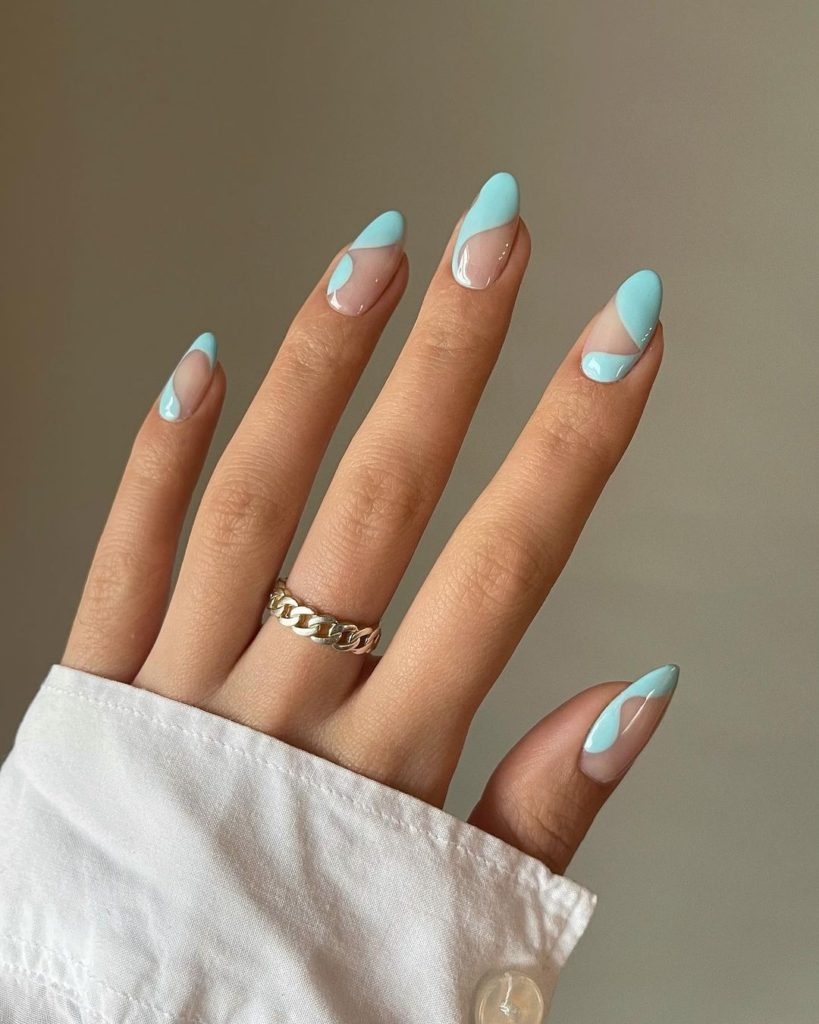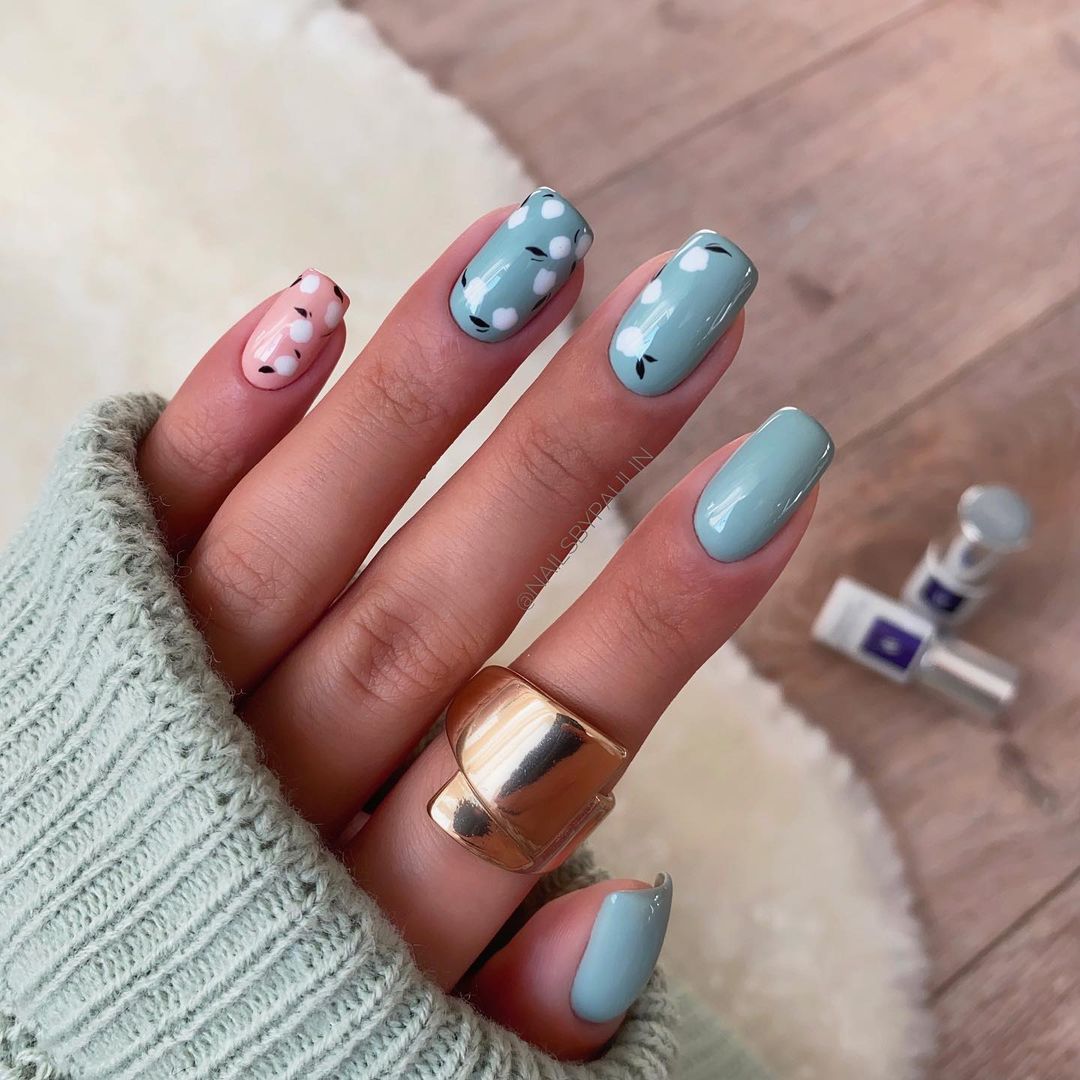 Cute Spring Nails: Pink Nails
How can there be a lack of pink nail designs in spring? But the pink nail design will look dirty and tacky if the design is not good.
Do not worry. In addition to the pink floral pattern nails mentioned earlier, we also like the following designs, which look dazzling and fashionable.
If you think all pink is too cheesy, you can match it with other lively patterns, such as the leopard pattern.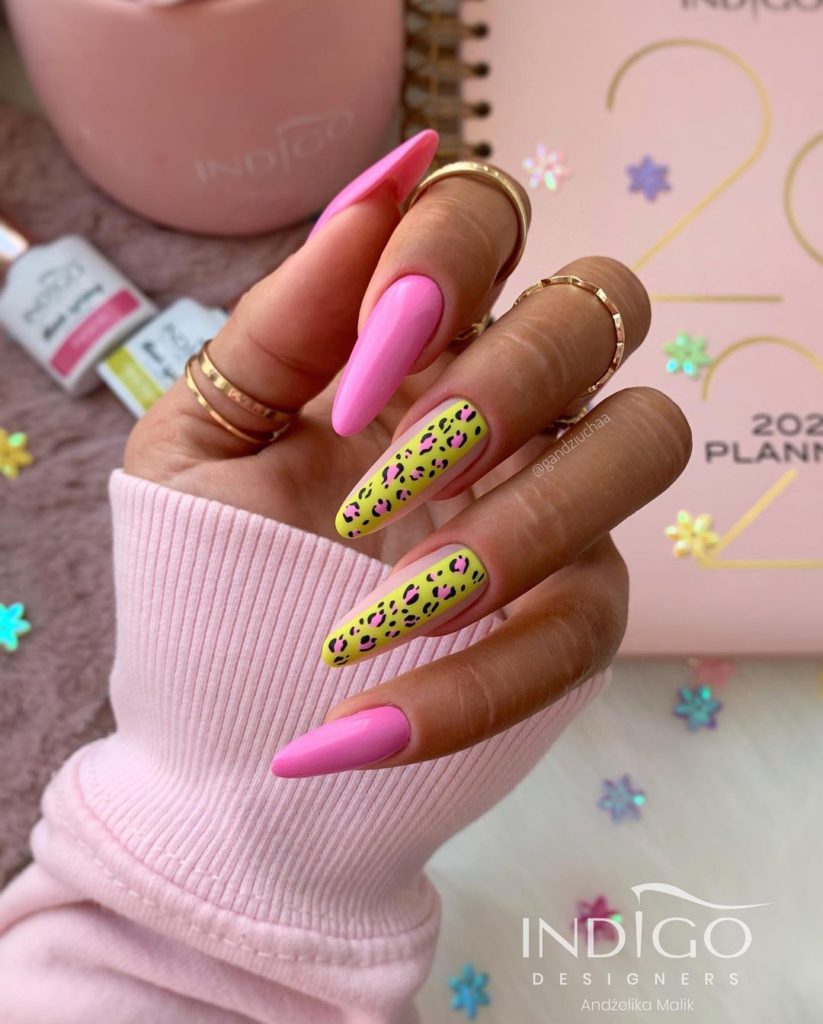 Barbie pink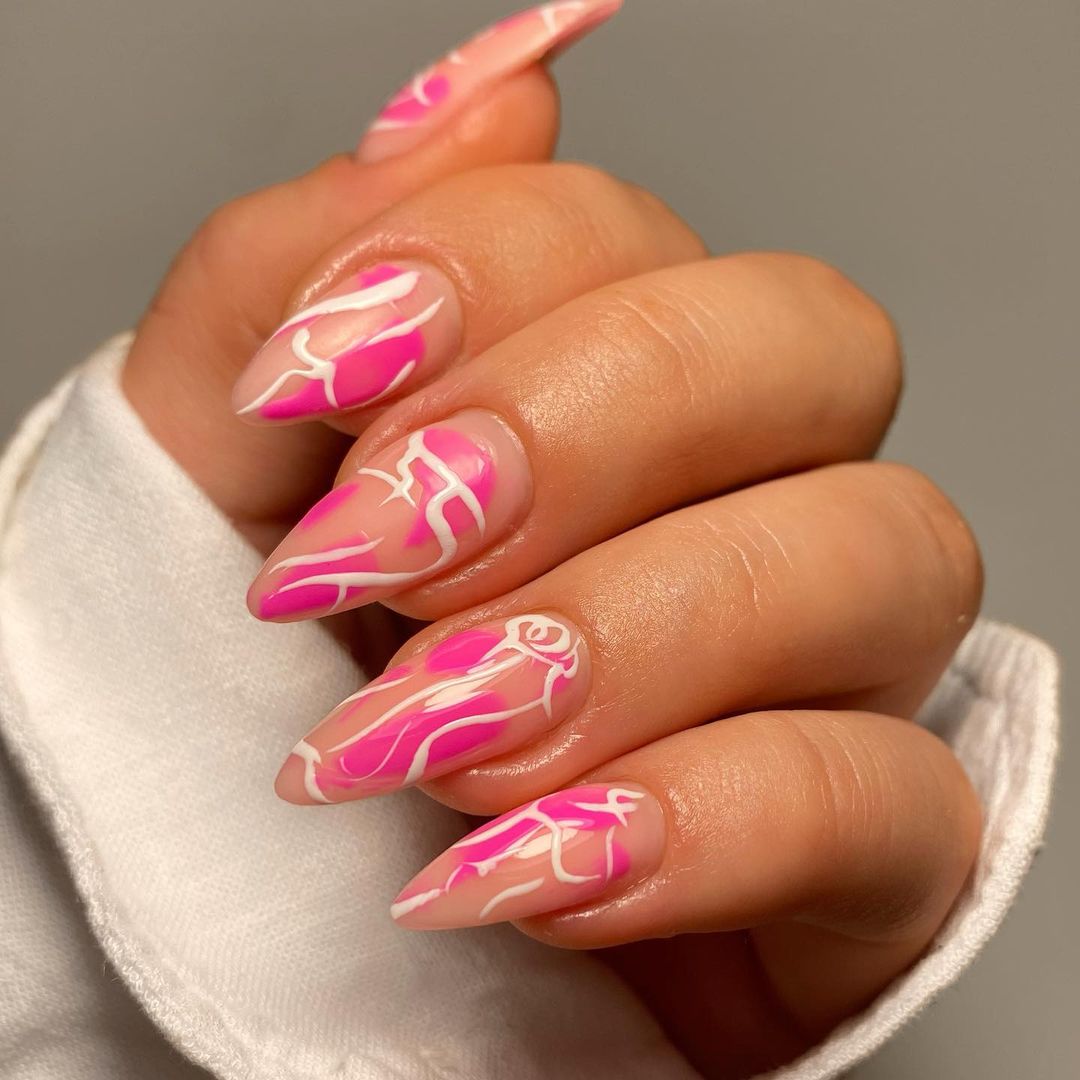 The light pink and elegant green become very classy.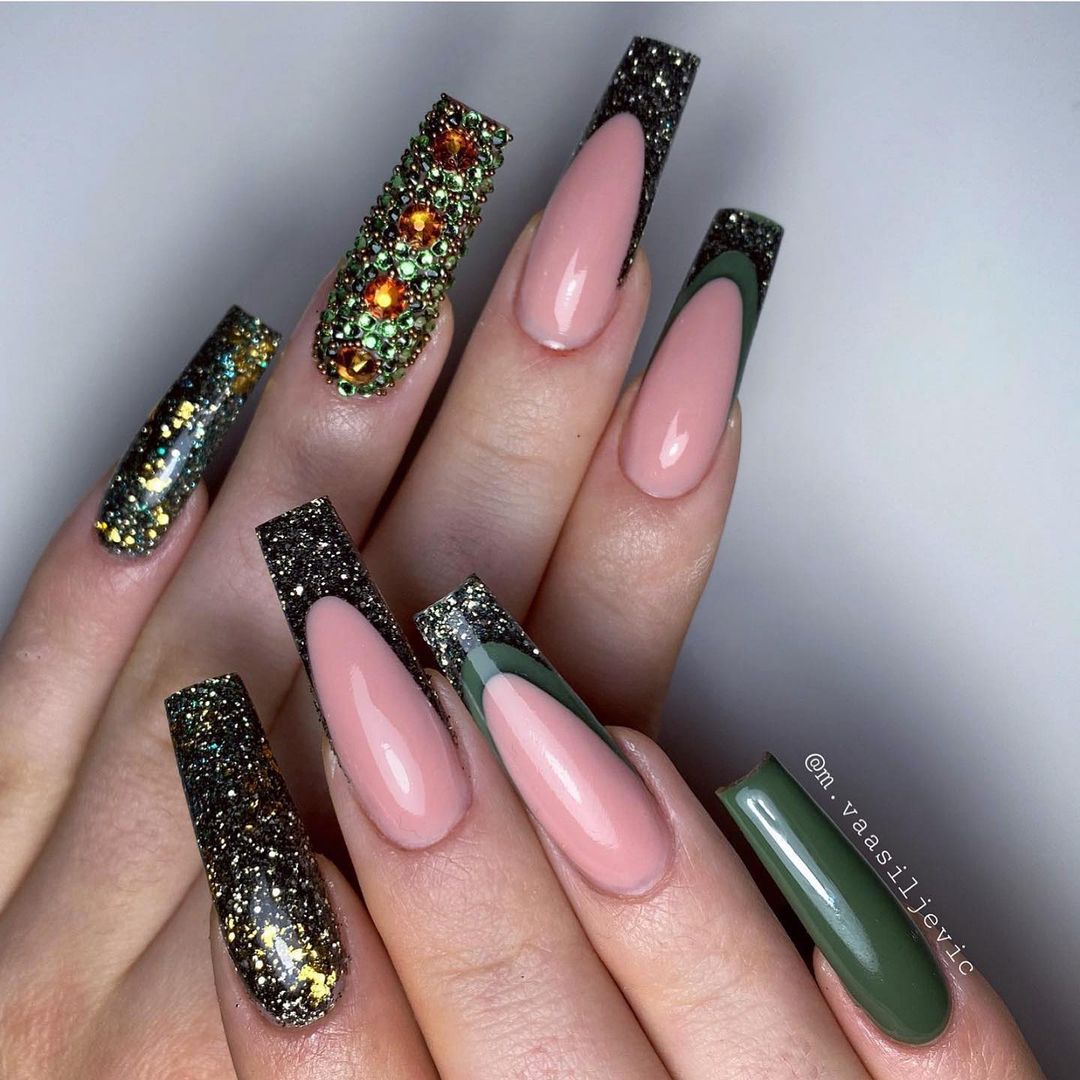 Pink and shiny decorations are charming.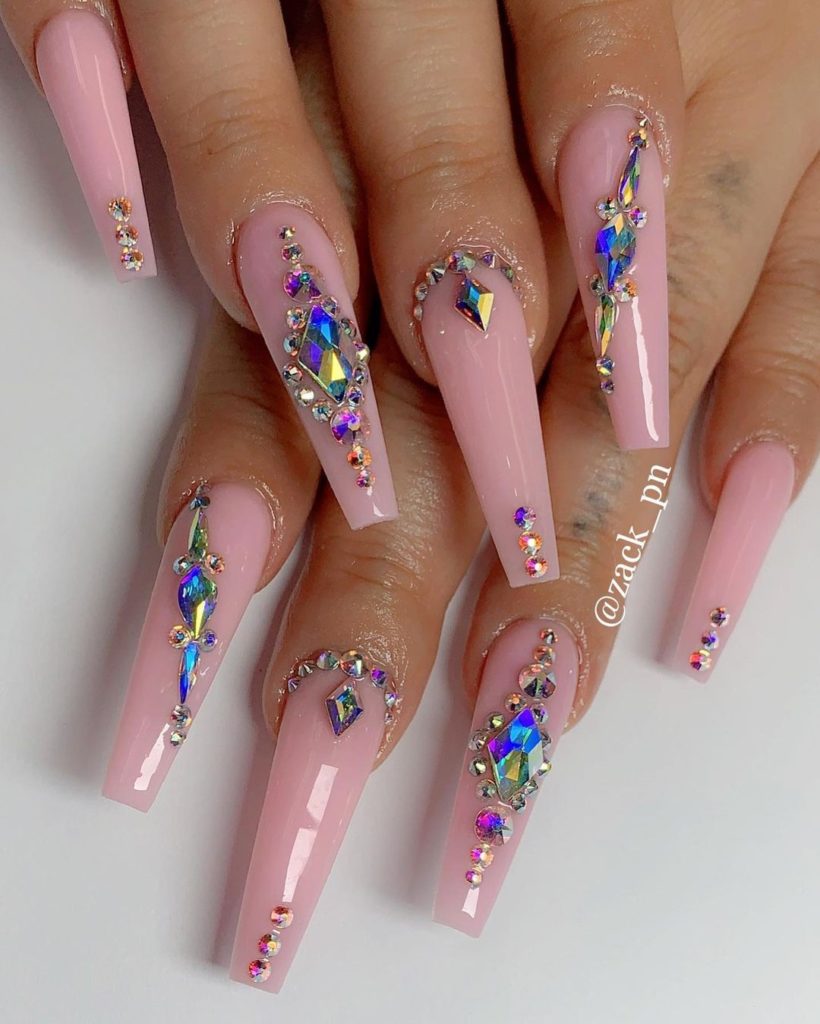 Cute Spring Nails: Mismatched Nails
Another popular trend this spring is mismatched design.
There are two ideas for drawing un-matched nail designs. One is to draw different patterns on all ten nails. The other is that the patterns of the two hands are roughly the same, but the base colors of the nails of the two hands are different.
We recommend the second one, which is simple to operate and doesn't look messy.
We recommend several designs corresponding to the two ideas mentioned above for your reference.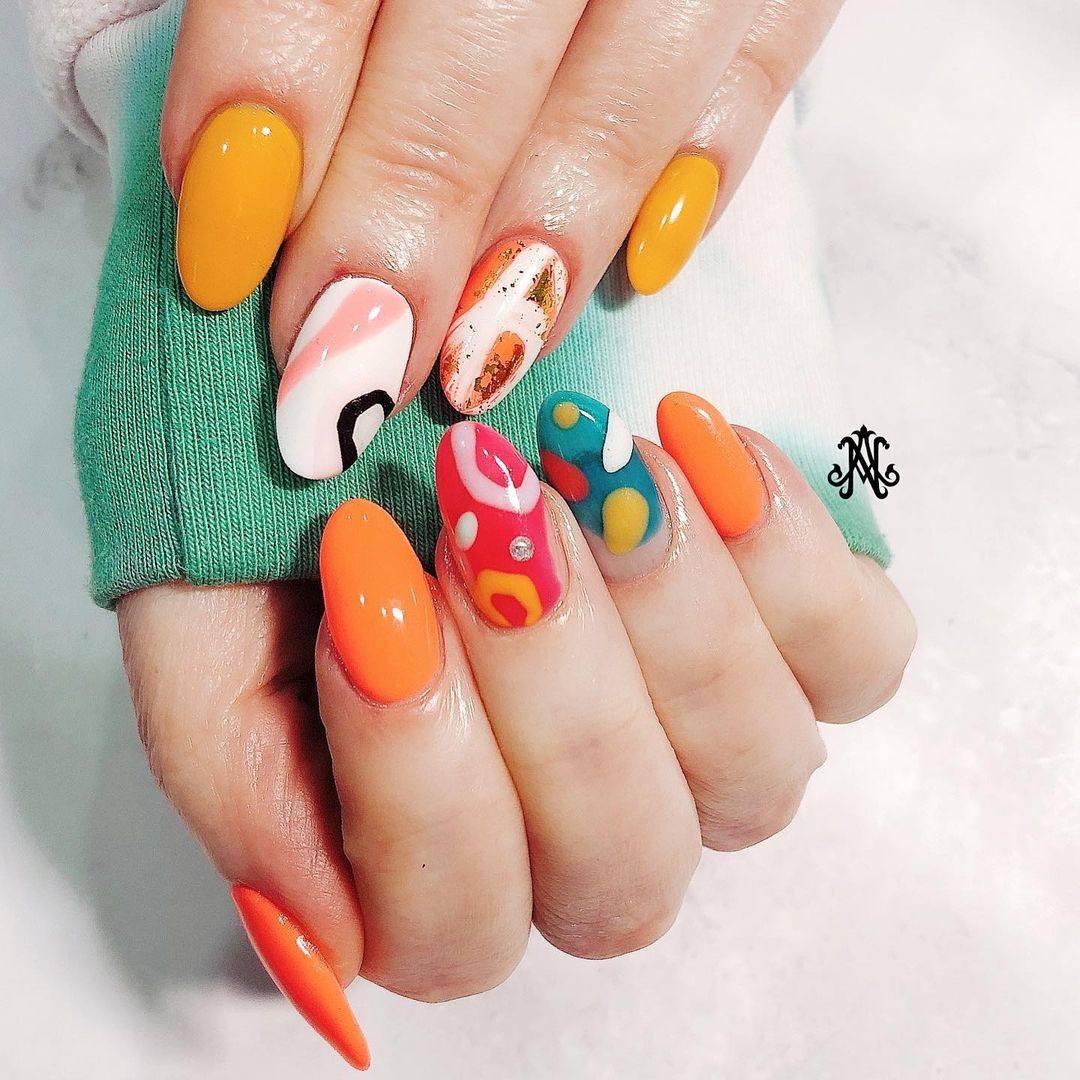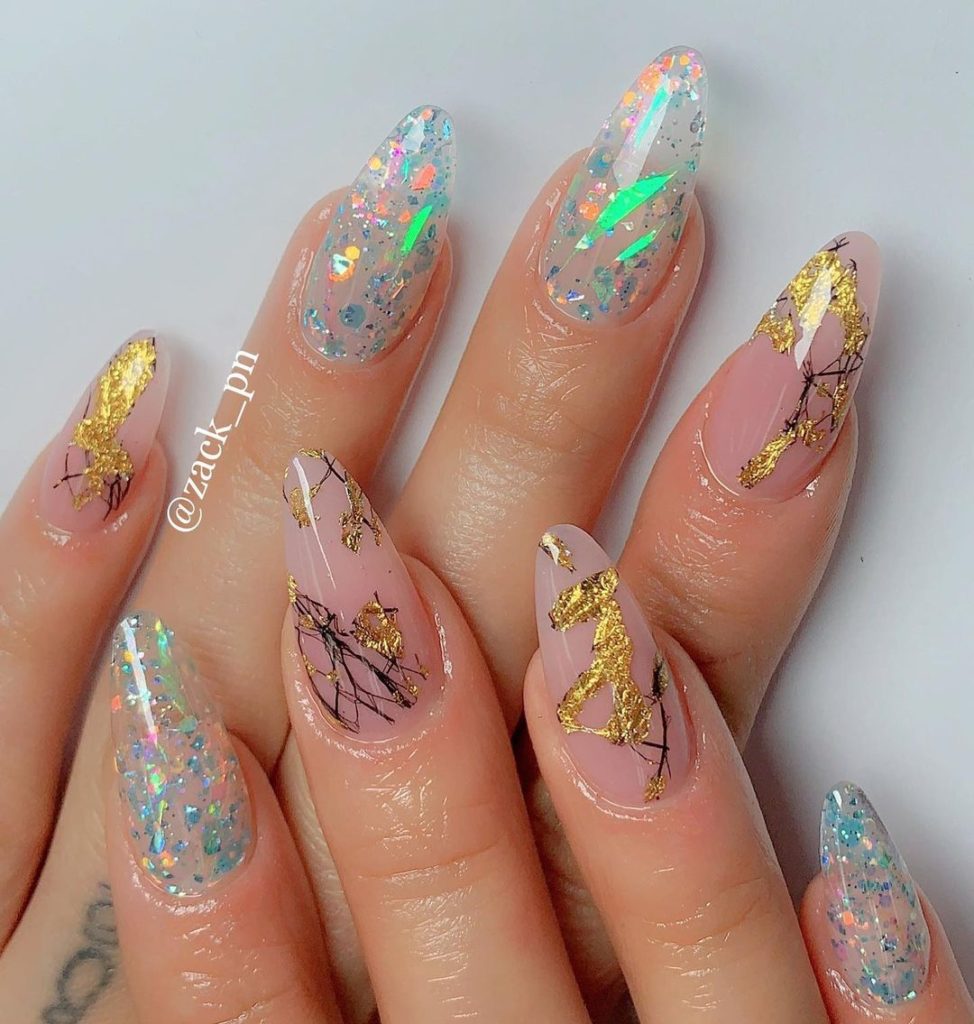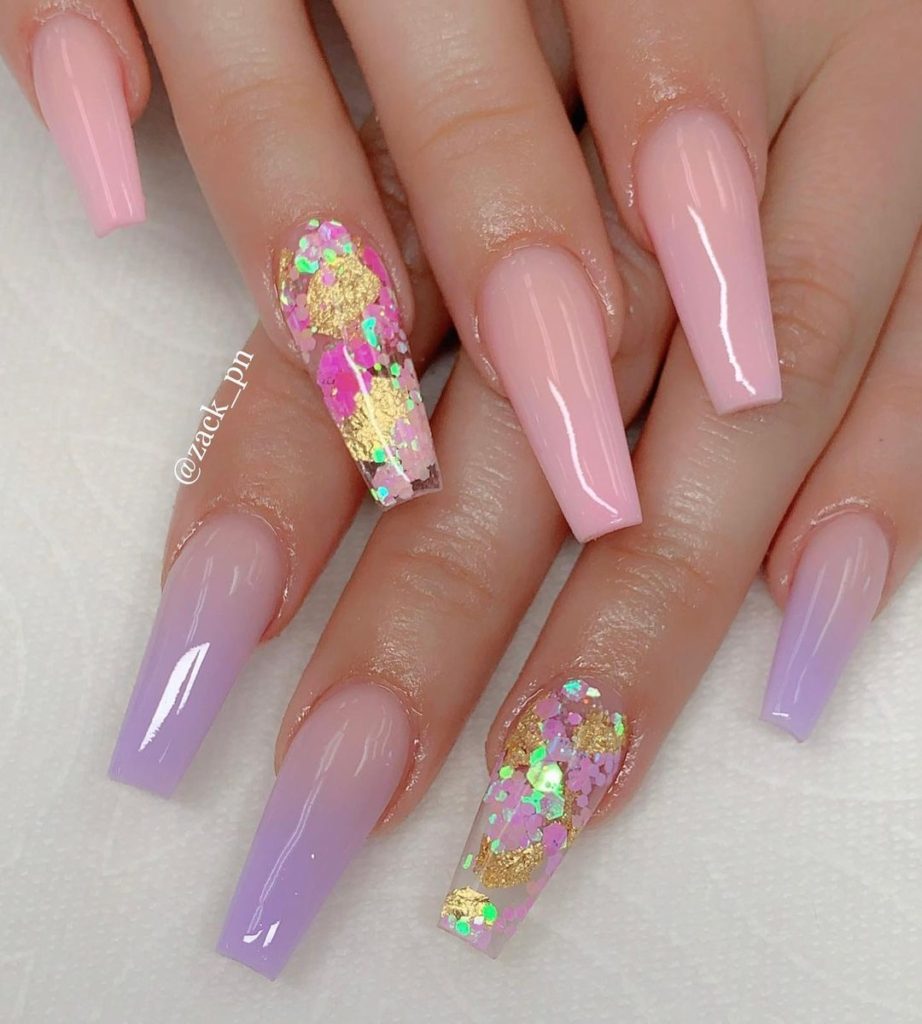 Other Cute Nail Designs For Spring
Does the creativity from the mismatched designs inspire you? Why not try this unique Easter eggshell design below?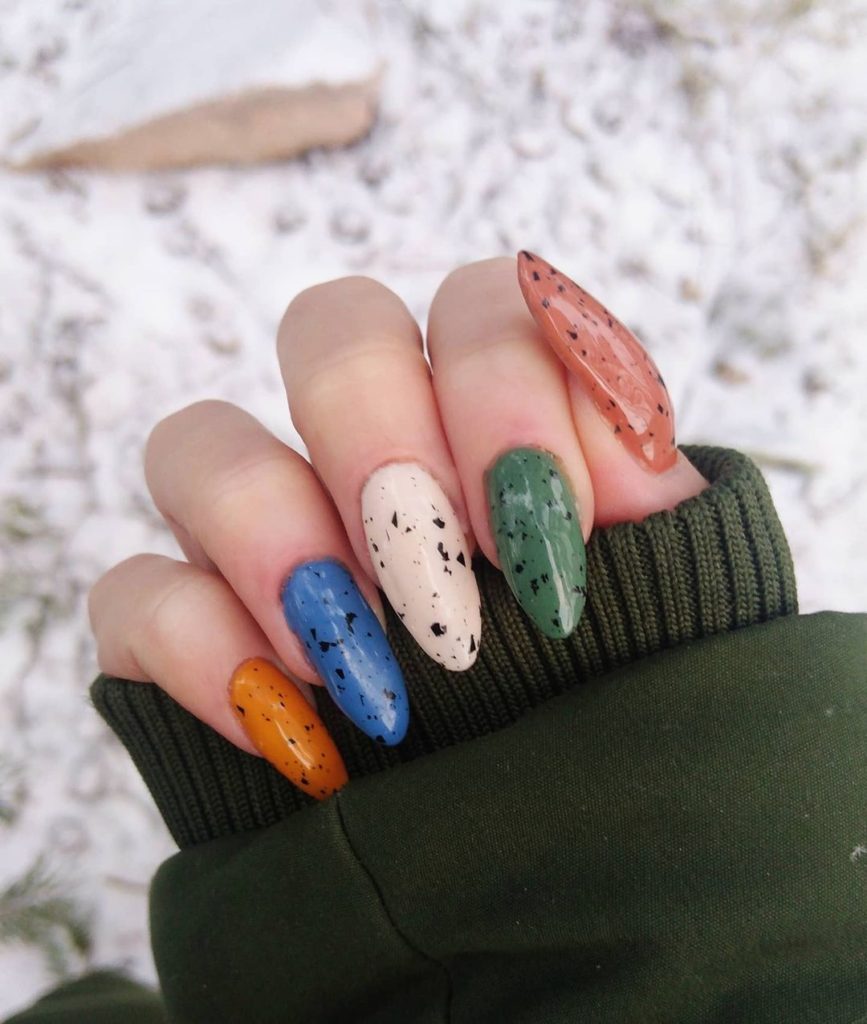 Let us embrace spring with these colorful colors and smiling faces!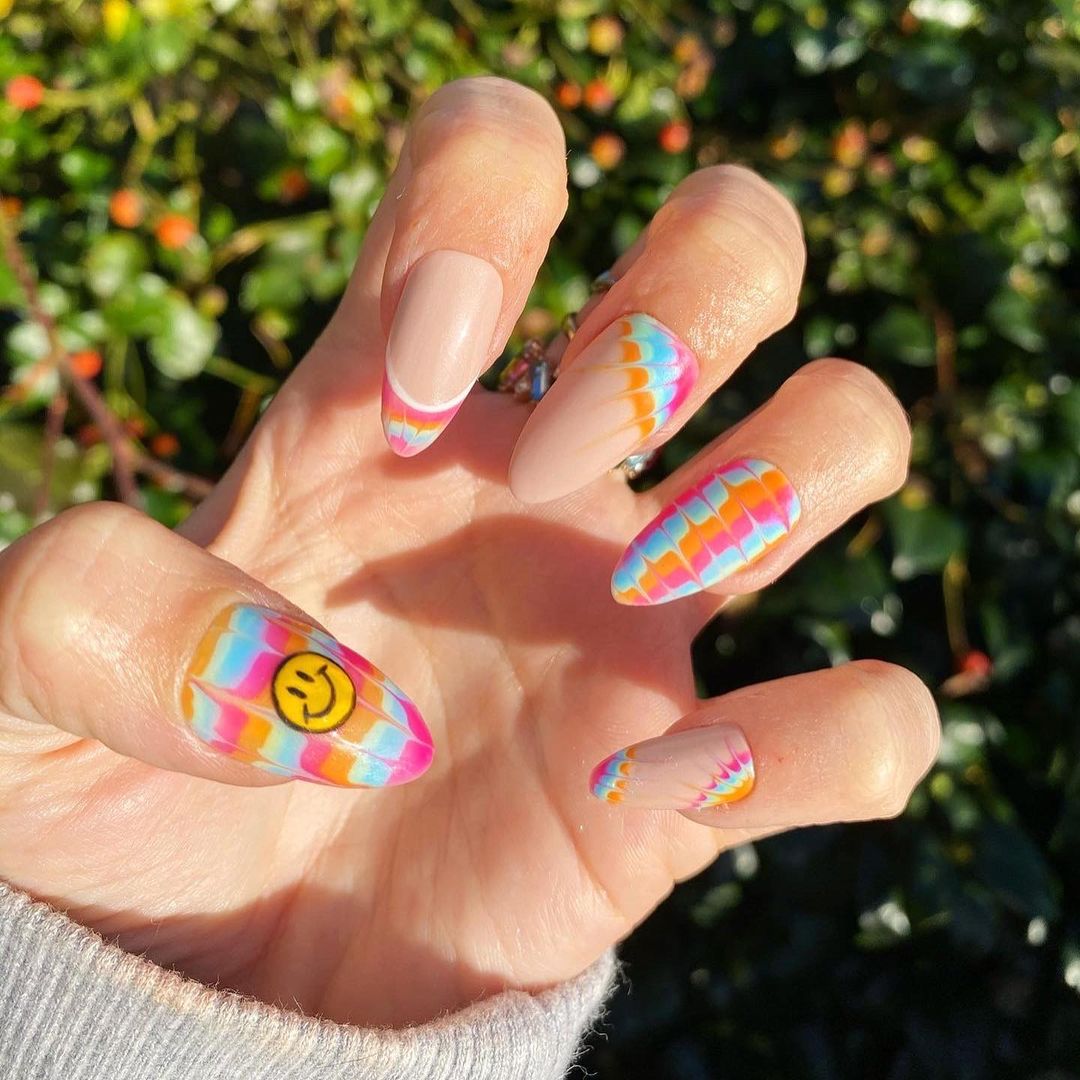 More Spring Nail Ideas You May Like:
√ 30+ INSANELY CUTE SPRING NAIL DESIGNS YOU WANT TO COPY IN 2022
√ 21 EASY CUTE SPRING NAIL IDEAS TO COPY IMMEDIATELY IN 2022
√ 45 Insanely Cute Easter Nails That You Want To Copy In 2022
This post was all about cute spring nails.