Looking for cute dresses for women? Check the list of the best brands to shop for the cutest and trendiest dress designs this year!
I have a thing for dresses. So every year, I spend a lot of time looking for cute and affordable dresses.
In this post, I will share with you my 25 favorite brands that I love over the past few years. I like the dresses of these brands very much.
These brands have different styles and price levels of cute dresses for women, which can meet the various needs of different occasions. You can find the brands and dresses that you like.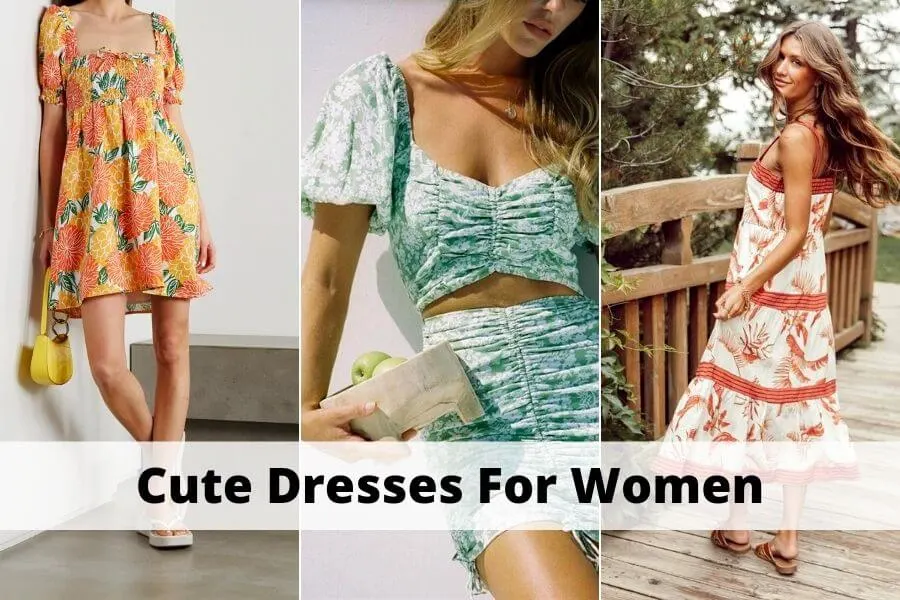 This post may contain affiliate links, which means I'll receive a commission if you purchase through my link, at no extra cost to you. Please read the full disclosure here.
This post is all about cute dresses for women.
Cute Dresses For Women: Best Brands To Shop For
1. LoveShackFancy
The design of the dresses fits the body better and can show a charming silhouette. The dresses feature soft tones, Battenberg lace, retro style, romantic floral prints, embroidered floral appliques, etc. Since the designer's inspiration for creating this brand is the wedding, the brand has dreamy and sweet attributes.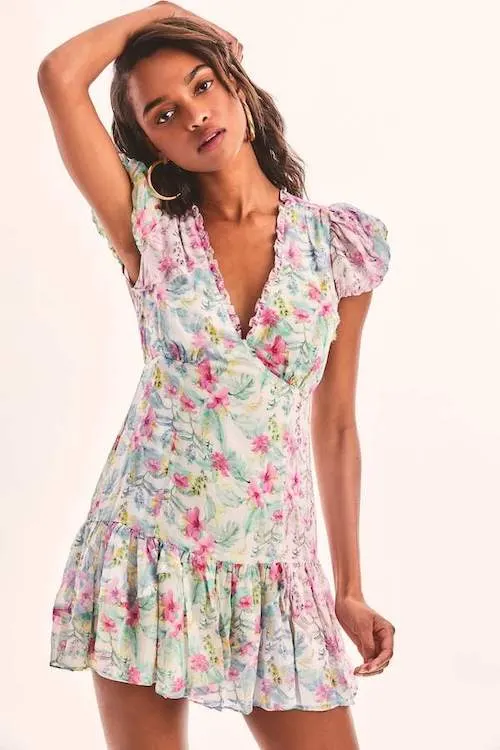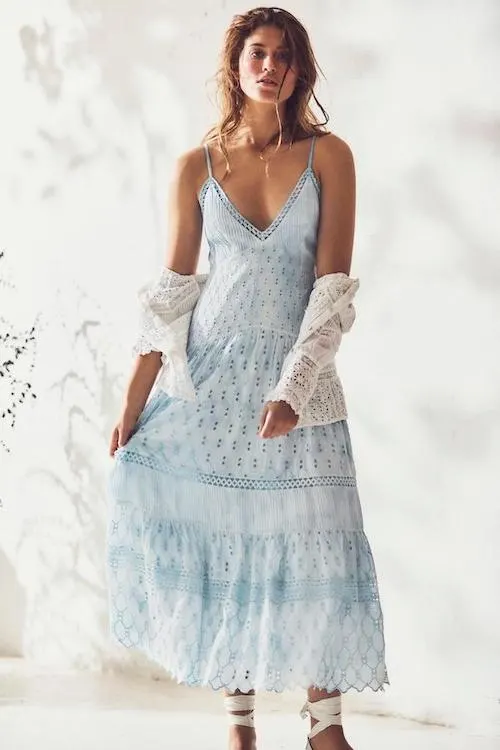 2. Diane von Furstenberg
Wrap dresses are a selling point, which can highlight the elegance and easy-going in leisure places and exude intellectual and high-level sense in the workplace.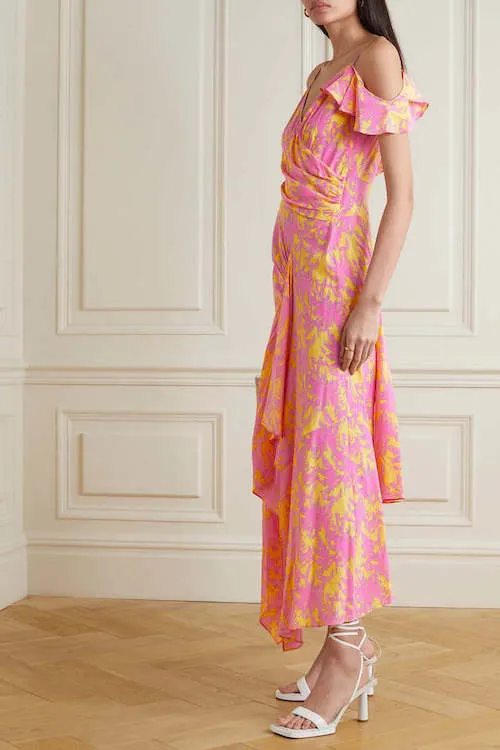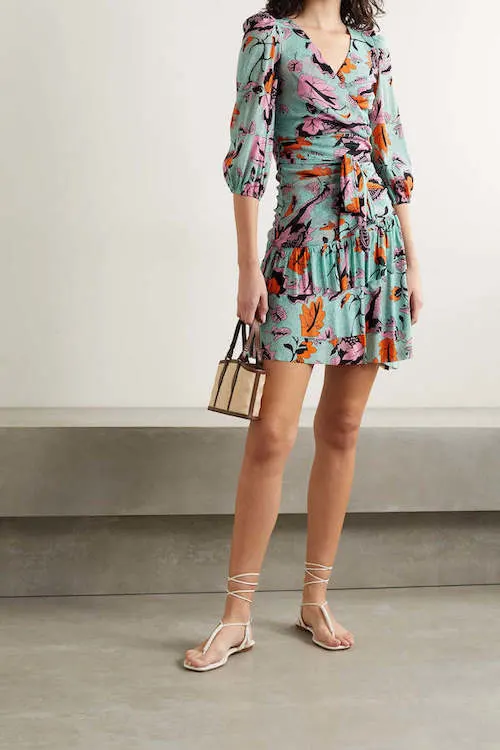 3. Reformation
Reformation's printing is much low-key, and it is also broken flowers, which is more elegant and restrained, and the cutting is simpler. The magic of its design lies in the clever combination of daily wear and retro resort-style while also considering the sense of fashion and comfort and following strict environmental standards.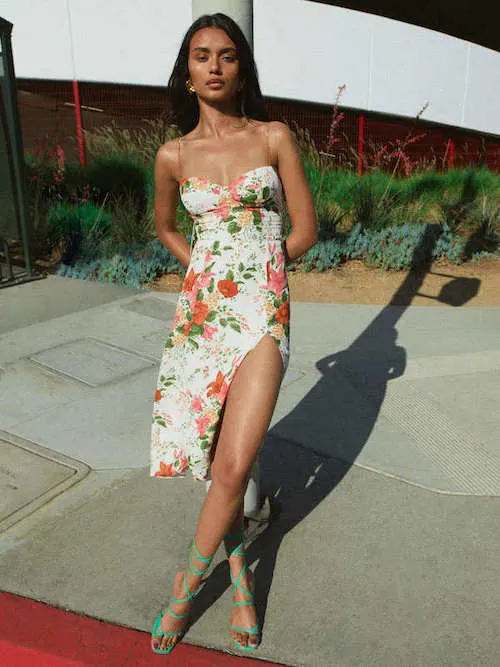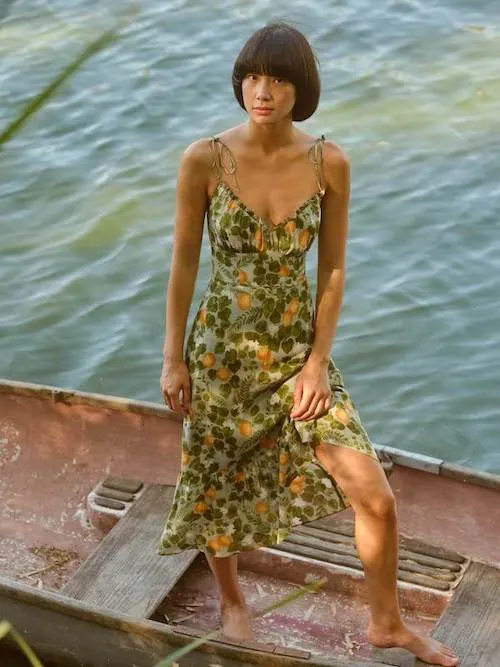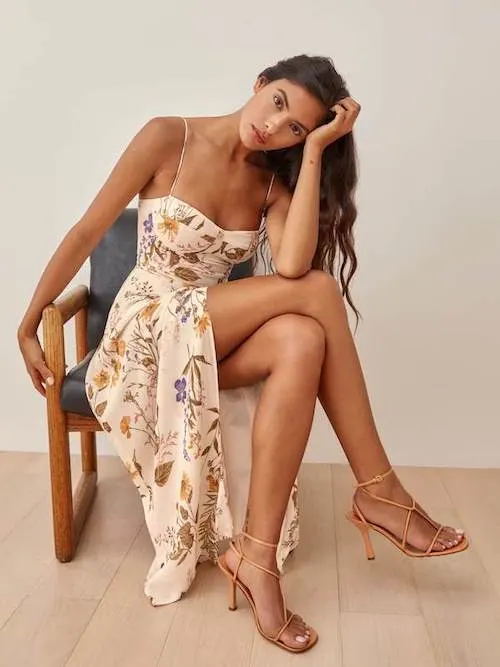 4. Alice + Olivia
The brand makes good use of colorful colors and retro-printed designs. The version design of the dress is closer to the sexy and exquisite features.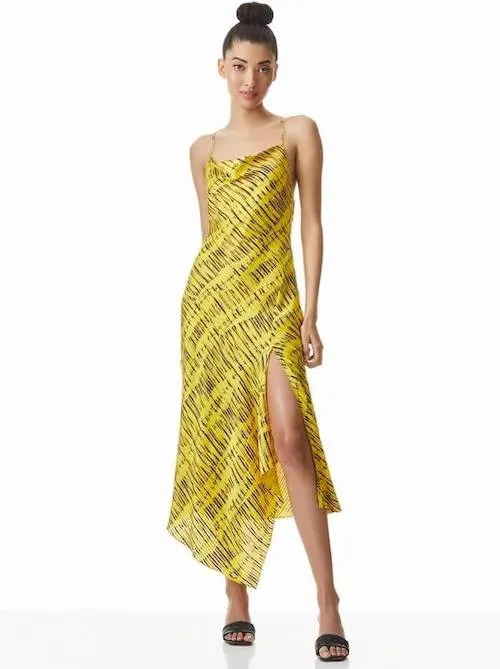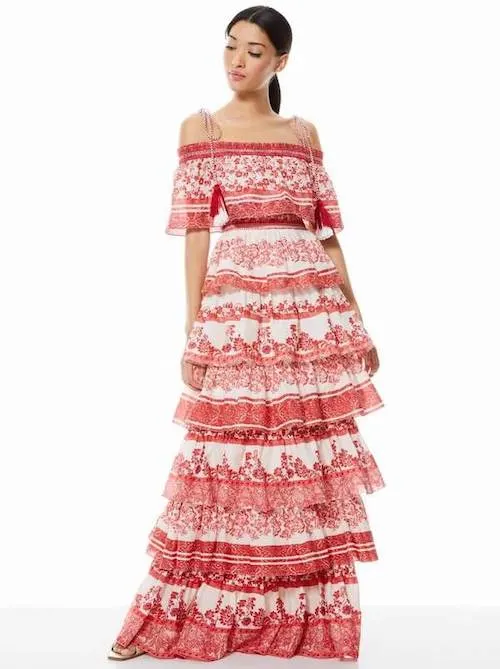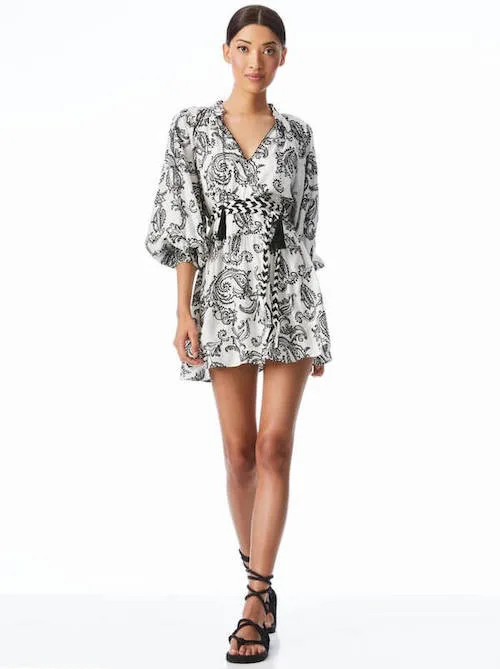 5. YUMI KIM
Kim Phan was inspired by her mother's love of wearing exotic printed clothes. The waist details of the dresses come from classic Vietnamese traditional costumes. The brand is fascinating due to its sun-like color combination and a series of flowers.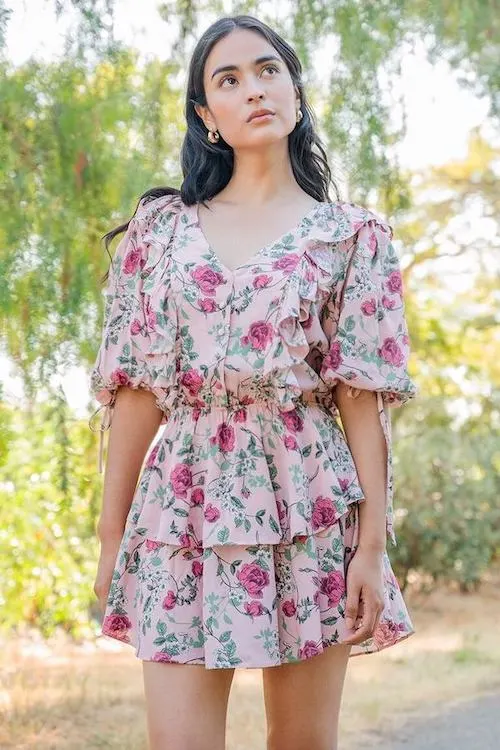 6. Hemant And Nandita
I think there are no unbeautiful clothes in this brand. The designs are inspired by Indian culture and traditional colors. You will be cheered by its bold but not exaggerated use of colors and the perfect balance between conservative and unrestrained tailoring!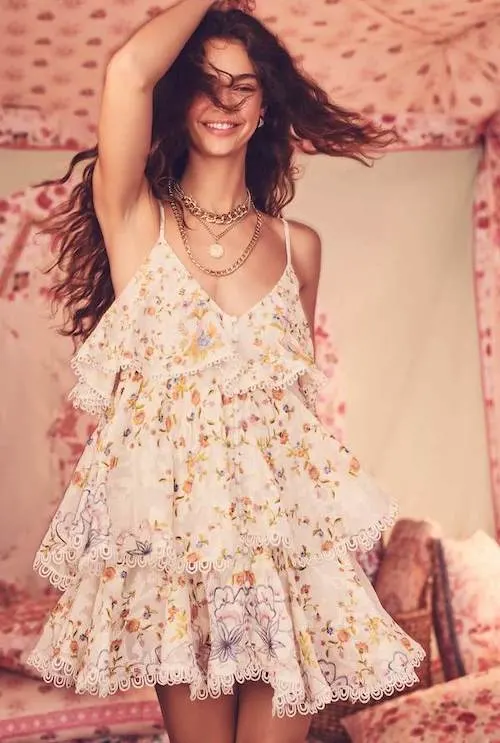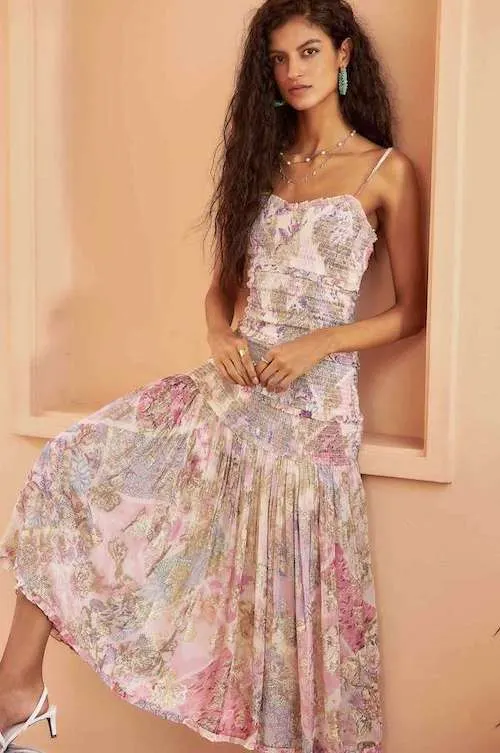 7. byTiMo
The brand's most famous design is the babydoll dresses with puffy sleeves. The designers are pretty retro and stylish and pay attention to details.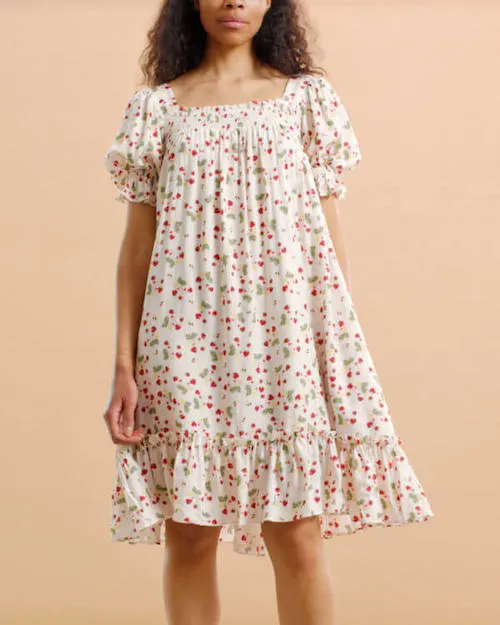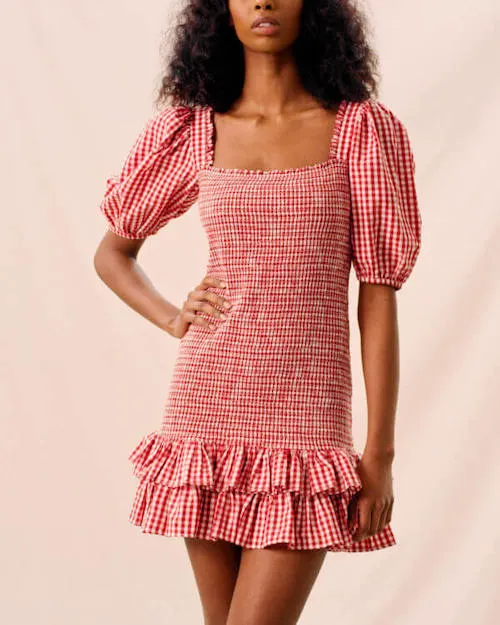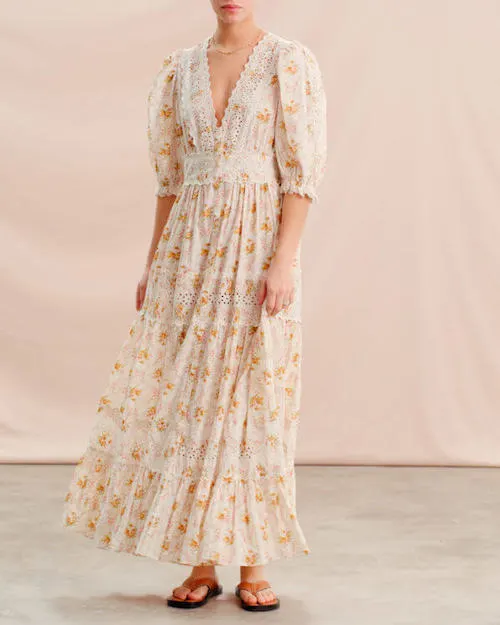 8. Faithfull the Brand
This brand is from Bali, full of solid vacation style. Specialize in making all kinds of clothing and accessories with holiday temperament. The designs are full of bohemian prints, stripes, tassels, and hollow lace elements. Wearing them can feel the salty sea breeze of Bali and the palm leaves of early summer. Traveling is its consistent theme, and each series of clothing is named after a desirable place name. This is a brand that exists for vacation.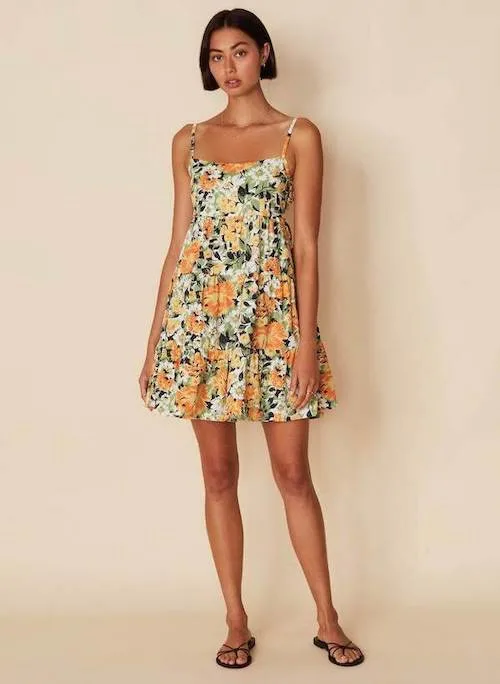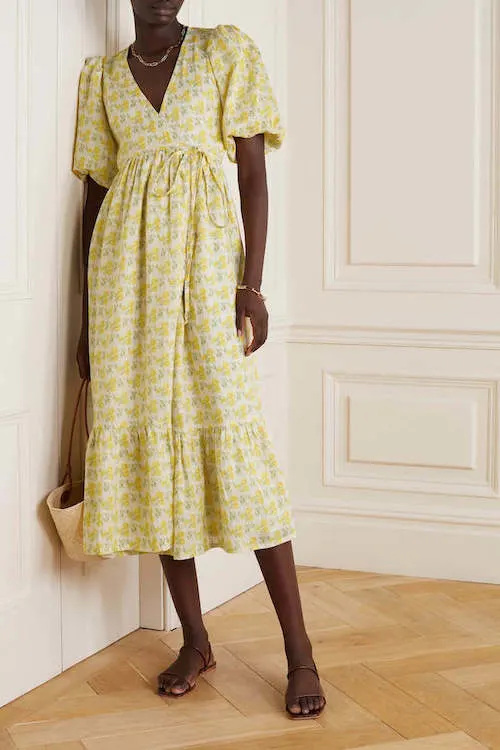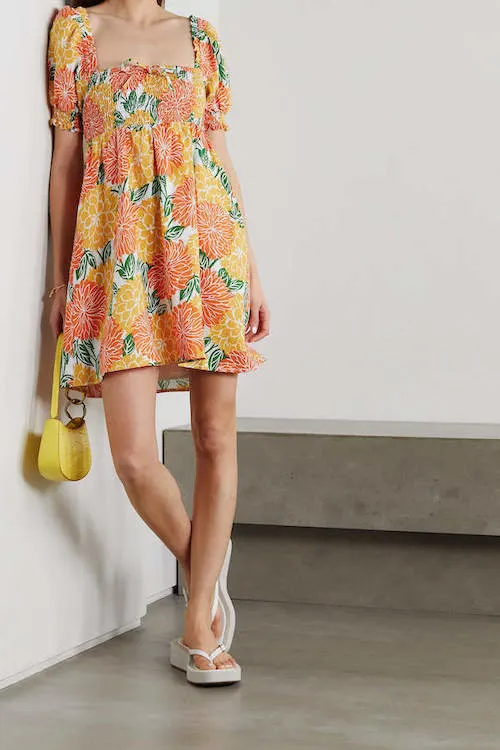 9. DÔEN
They were founded in 2015. The designer embraces nature, and the product focuses on summer fairy skirts made of silk, cotton, linen, and other materials. It is comfortable and breathable, good at French lace, square collar, and puff sleeves.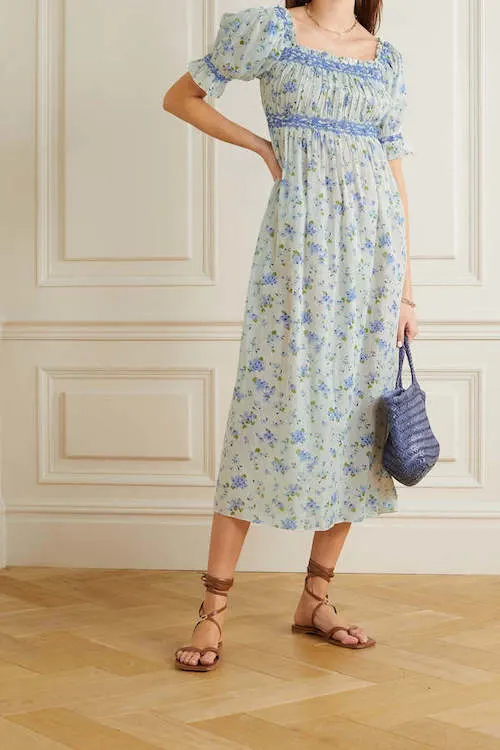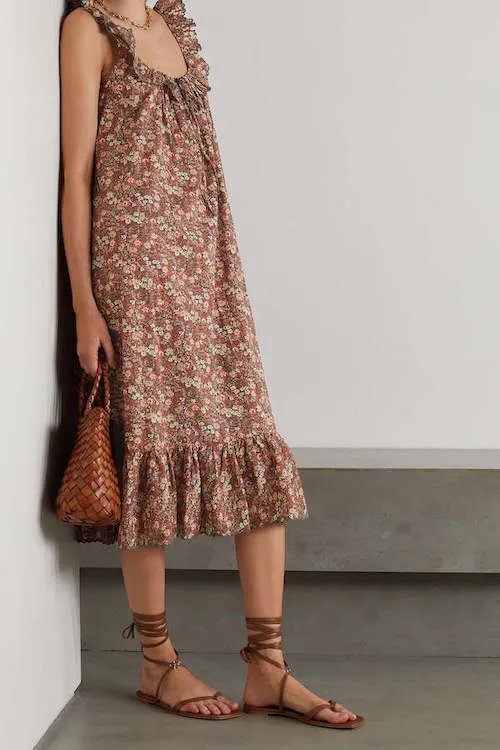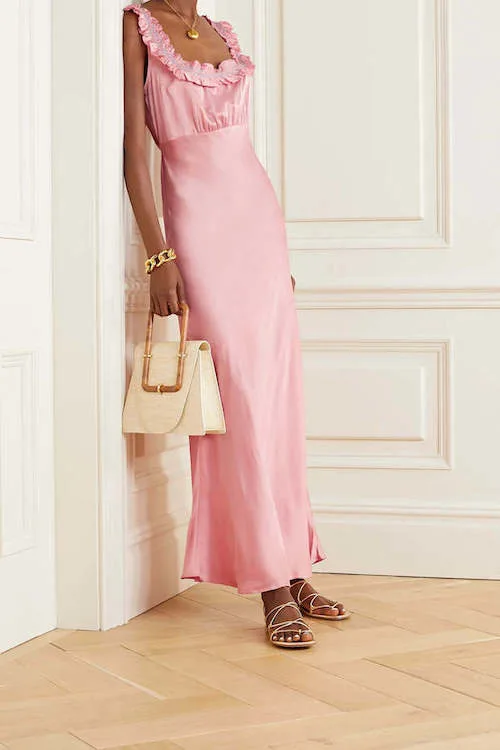 10. HVN
It is a brand founded by Harley Viera-Newton. The dresses are simple, have a sense of design, and are convenient. She hopes that women will think of it when they don't know what to wear!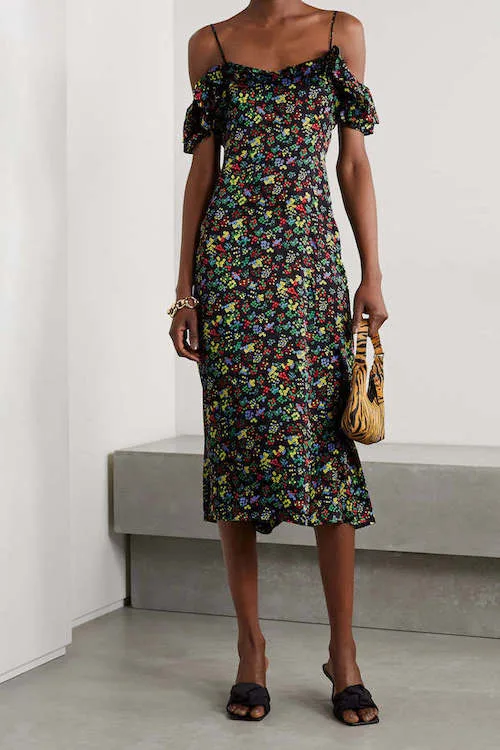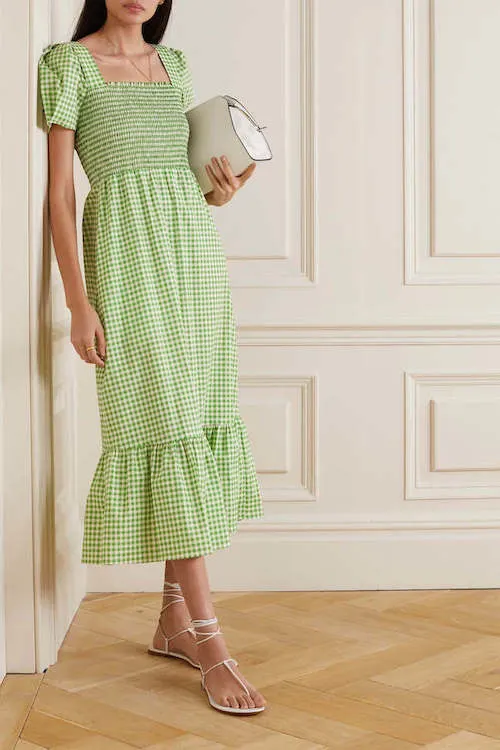 11. De La Vali
From daily dresses to formal dresses, it maintains a lively and exciting personality. Let every bright and seductive dress become a glamorous outfit that makes you shine.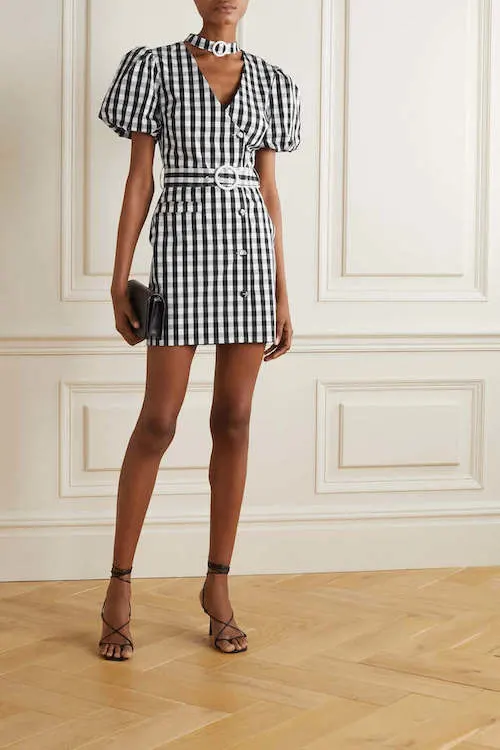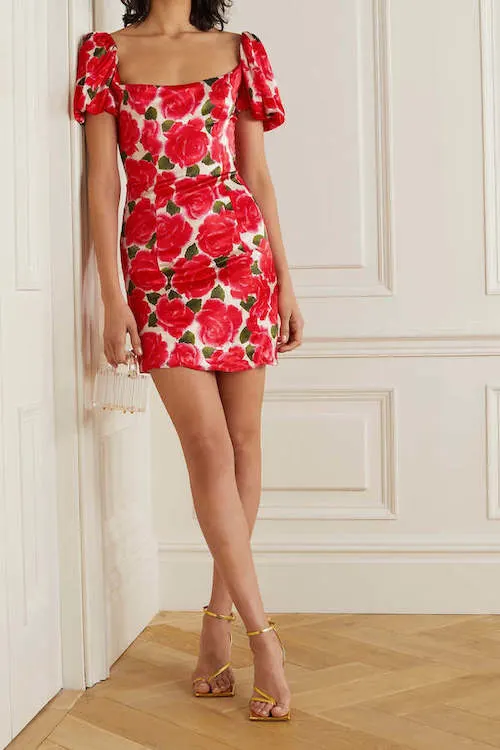 12. Sister Jane
There are obedient flowers, and there are also exaggerated puff sleeves; the front looks like an ascetic nun, but the back is an entirely backless design. It seems that all the clothes are written, I am super cute, but I am not easy to mess with either.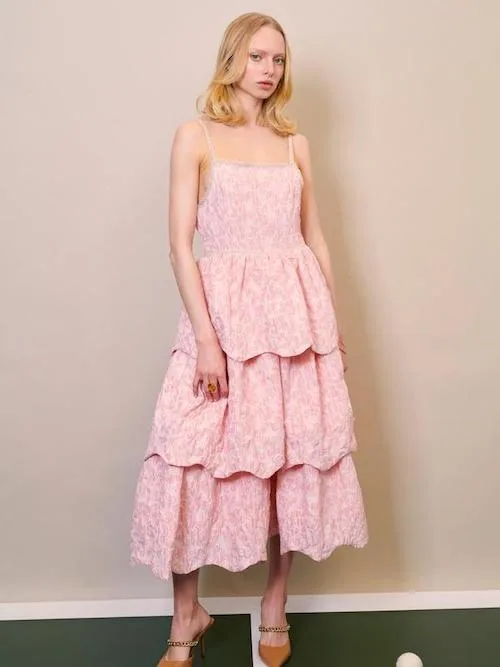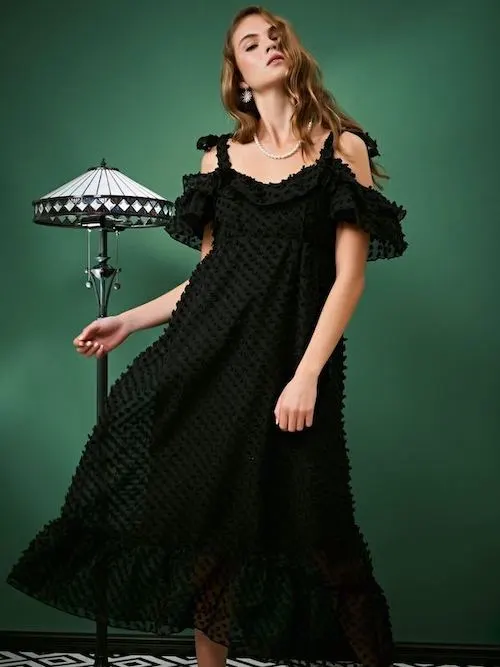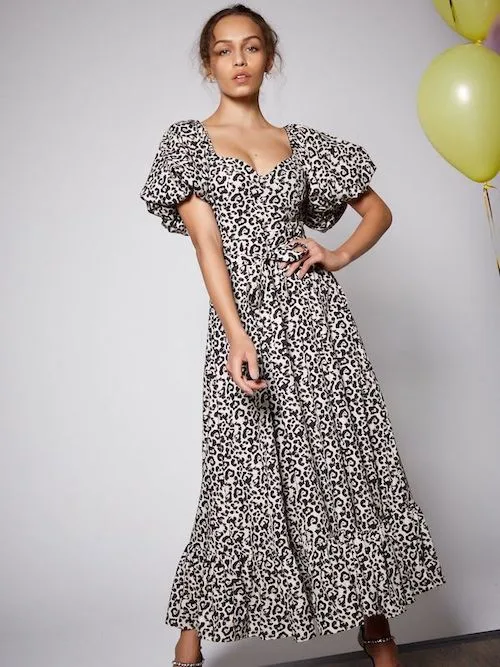 13. Ulla Johnson
The brand's designs are deeply influenced by the Far Eastern culture and are famous for batik printing, embroidery, and other crafts. The printing, tailoring, and lines are all exquisite, just like works of art. The material is cotton and rayon, which is more skin-friendly.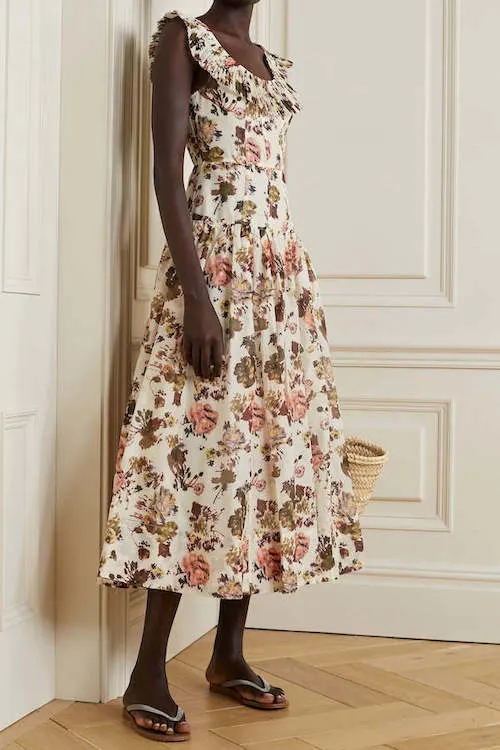 14. SABO SKIRT
I am particularly fascinated by the cut-out waist designs this year, and this design is also trendy this year. So I found this brand. It has a lot of cut-out waist designs. I love it so much! The dresses with cut-out waist designs are sexy and exquisite, making you so unique and beautiful in a crowd of dresses!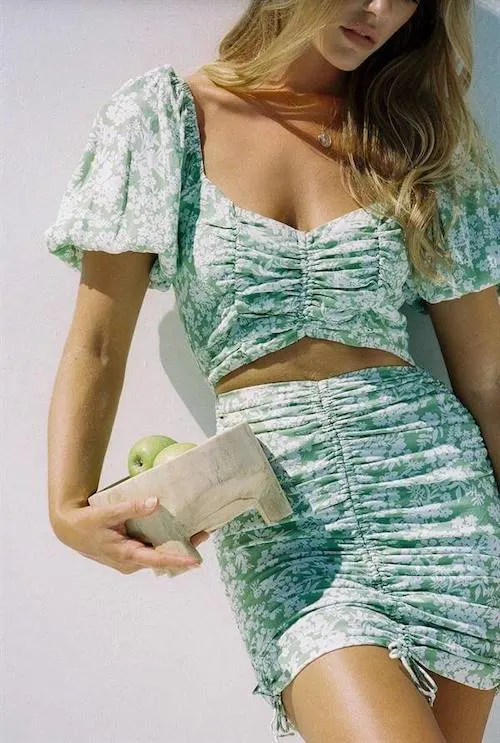 15. Princess Polly
Princess Polly is where we find the most casual and fashionable designs! It has a variety of different styles but is the most popular design today. And the prices are affordable. Every time I want to buy a casual and convenient dress, I will go to it! And, now you can find perfect night-out dresses on it!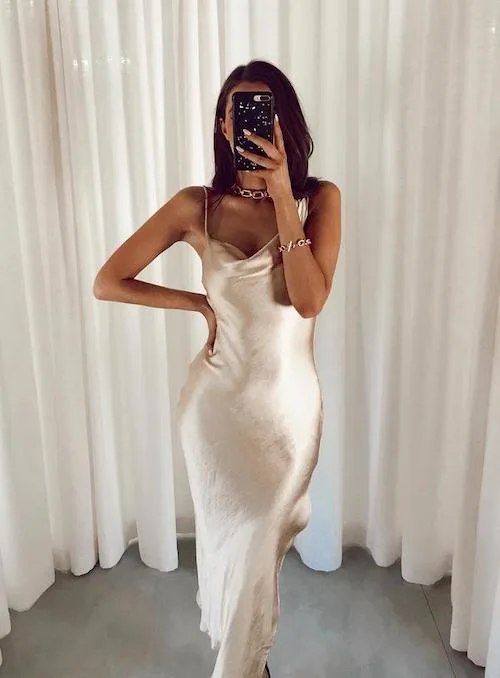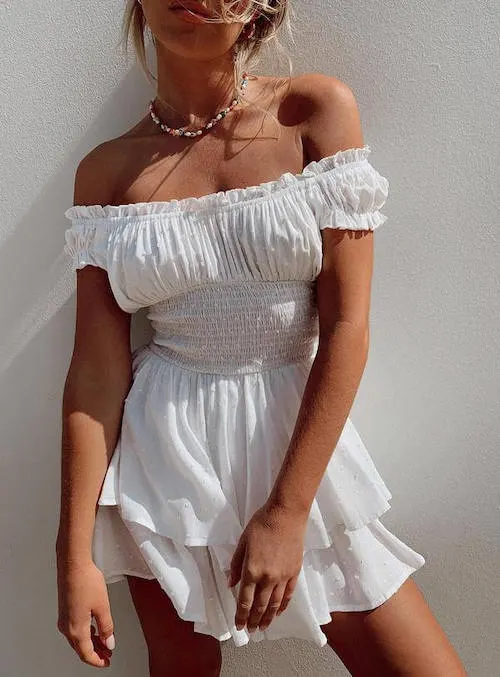 16. Stelly
This brand from Australia has a fresh and unique style, giving many popular types new ingenious prints and details. It makes you relaxed and happy when wearing dresses. If you are looking for a comfortable and beautiful beach outfit, check out this brand!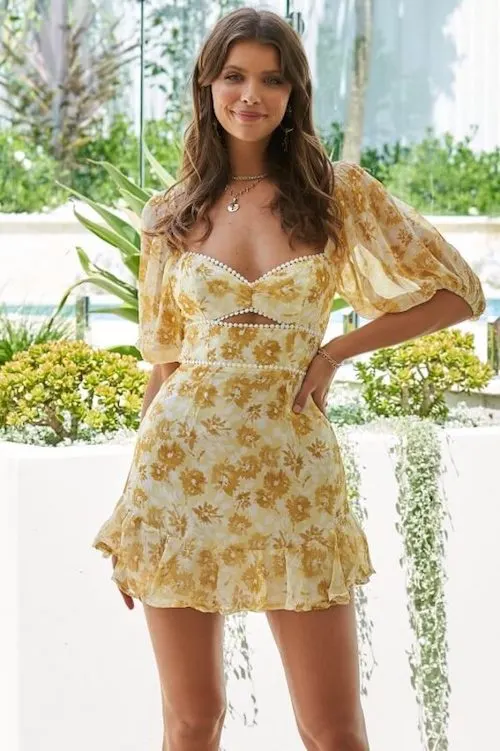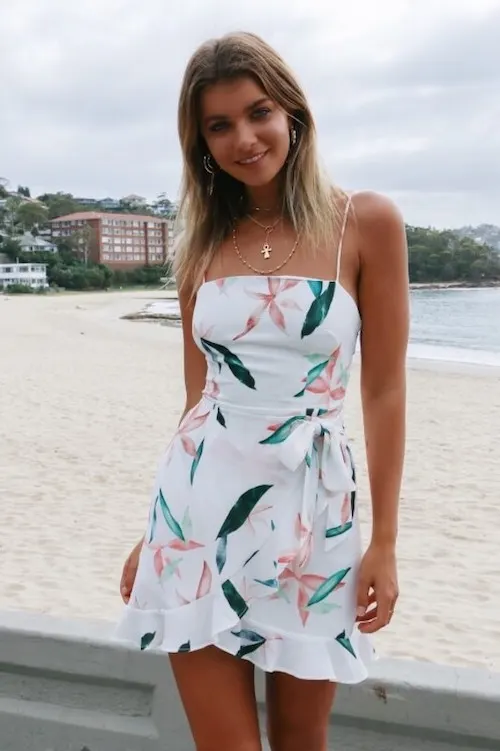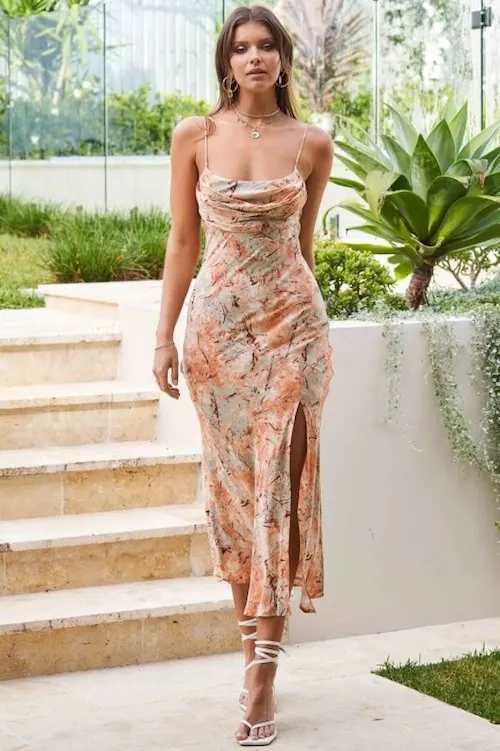 17. Beginning Boutique
It has always had a unique design that you can't find anywhere else! Crochet designs are trendy this year, so you must check out their crocheted dresses! Each one is lovely. In addition, their dresses full of fairycore style can set off your romance and charm!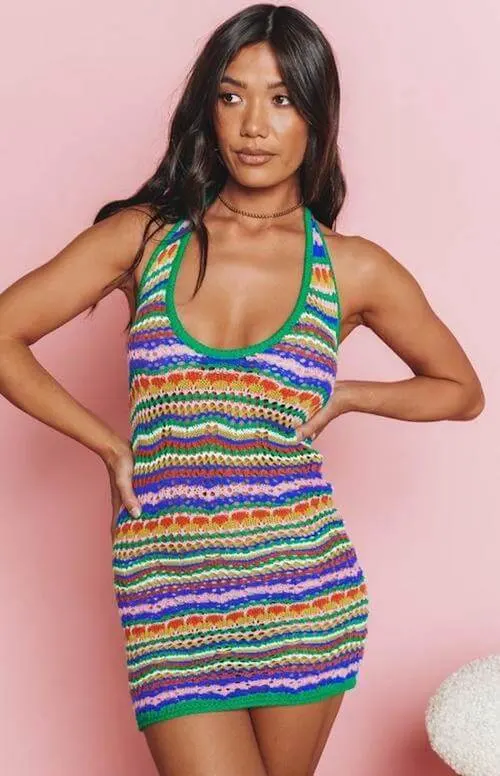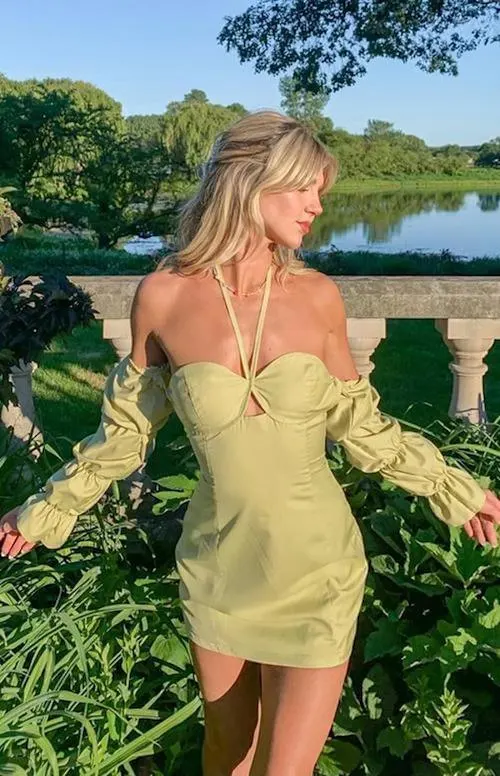 18. Esther & Co.
If you like feminine designs, you must check out their dresses! Their dresses are classicly cut, but they are full of feminine, gentle, and romantic styles. In addition, you can also find pretty good bridesmaid dresses at their house!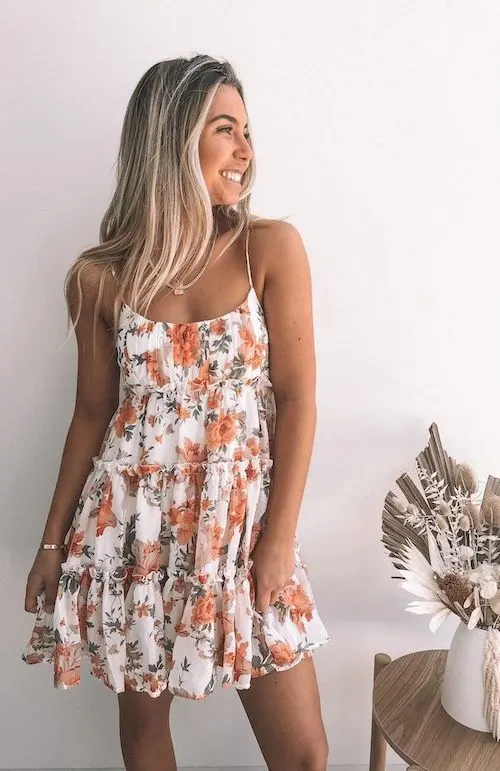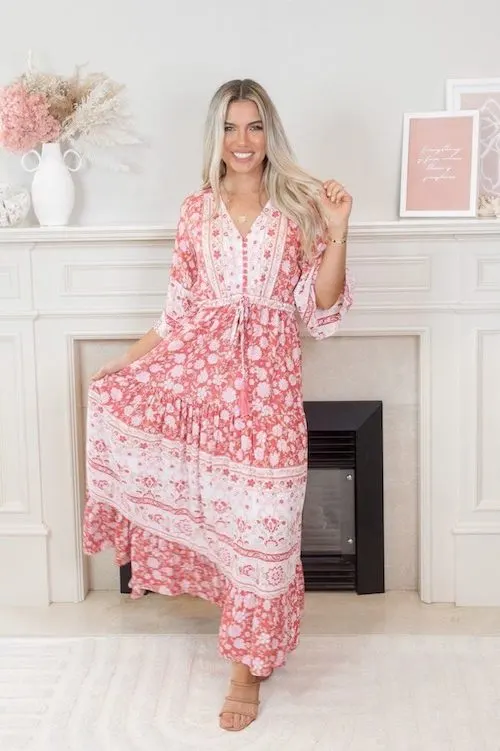 19. Petal & Pup
This is also a brand full of feminine design styles. The brand attaches great importance to the waist design and the use of ruffle decorations, which will set you off beautifully.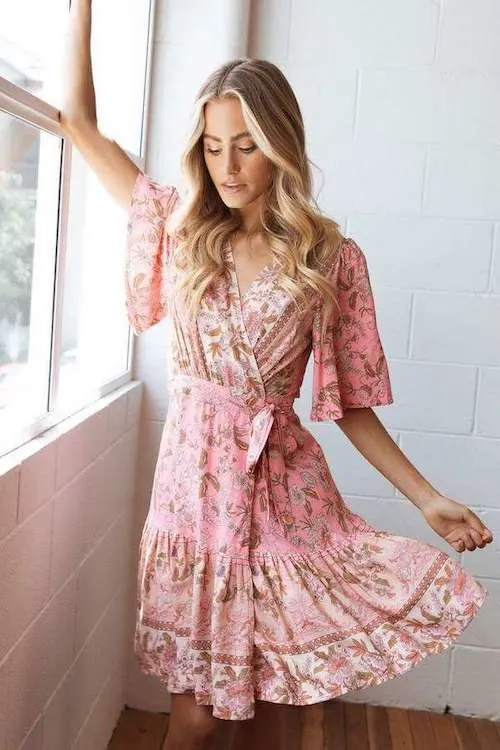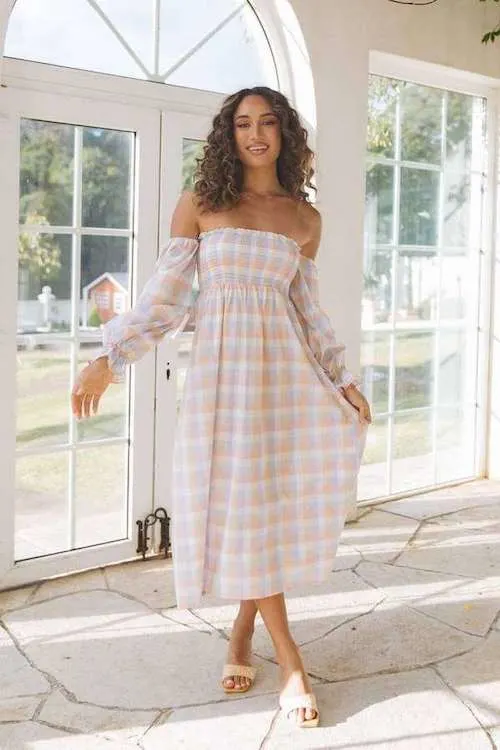 20. Francesca's
The prices of dresses in this shop are often affordable, but they have unique and beautiful print designs! Every kind of print is so beautiful, and you can't find it in other places!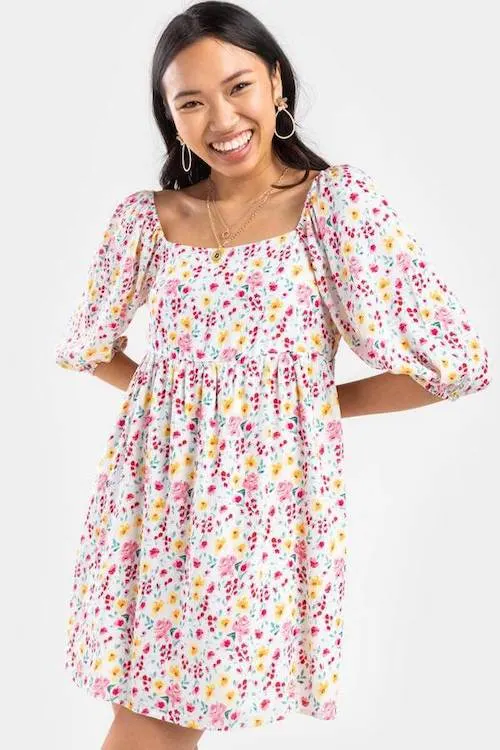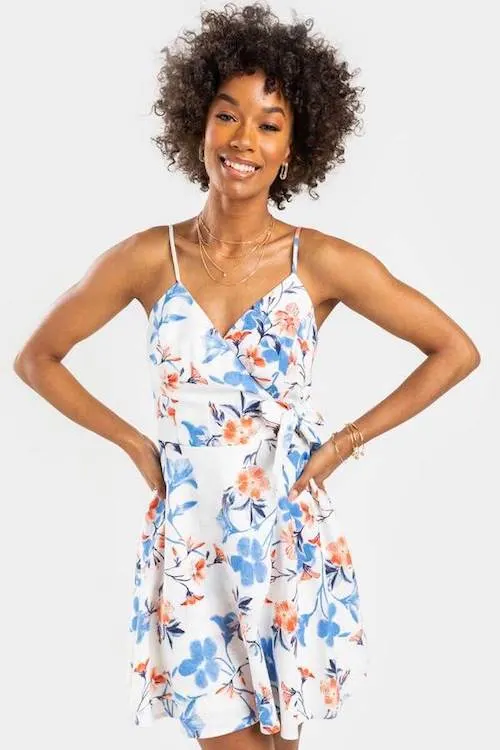 21. Red Dress
The price range of this store is relatively wide, the design style is under feminine and romantic style, and different series have a different emphasis, so you can find a dress that suits your wishes! Whether it's a romantic and exciting holiday-style dress, a simple and relaxing dress, or a dress that can easily shine for some weddings and parties, you can find them in their store!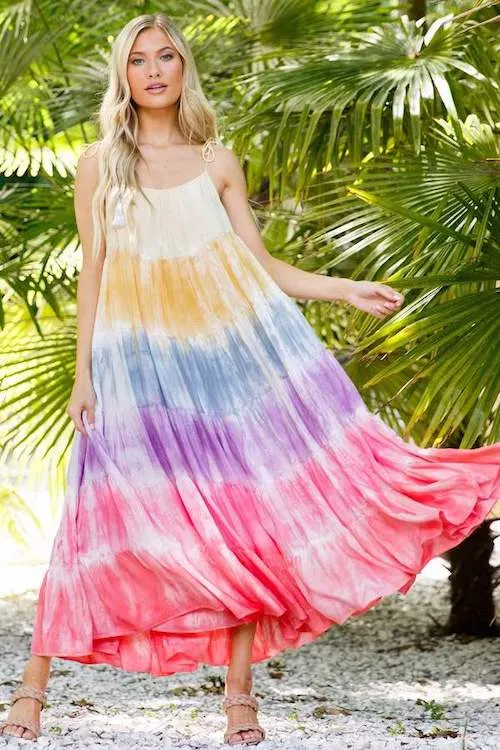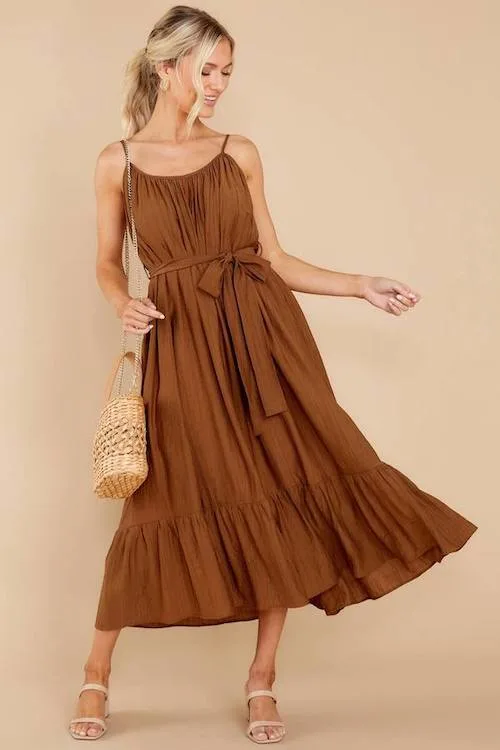 22. Hello Molly
Hello Molly is a famous brand among girls who love dresses. Their designs usually highlight the elegant and sexy style of women, but many innovative detailed designs greatly enhance the exquisiteness of the whole dresses! The classification of their dresses is comprehensive and complete, which is dazzling! Every dress is perfect! If you want to participate in important occasions or dinner dates, you can't go wrong with choosing one of their dresses.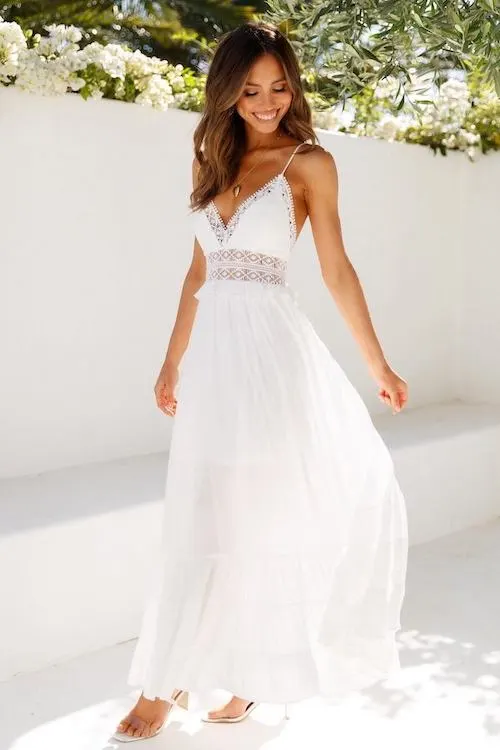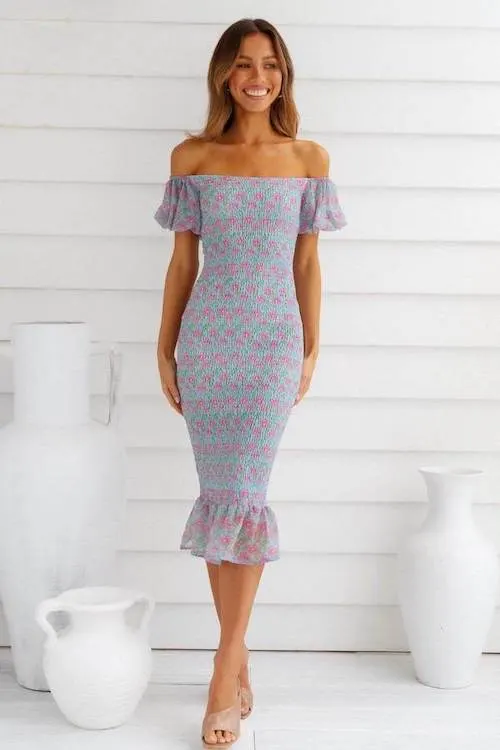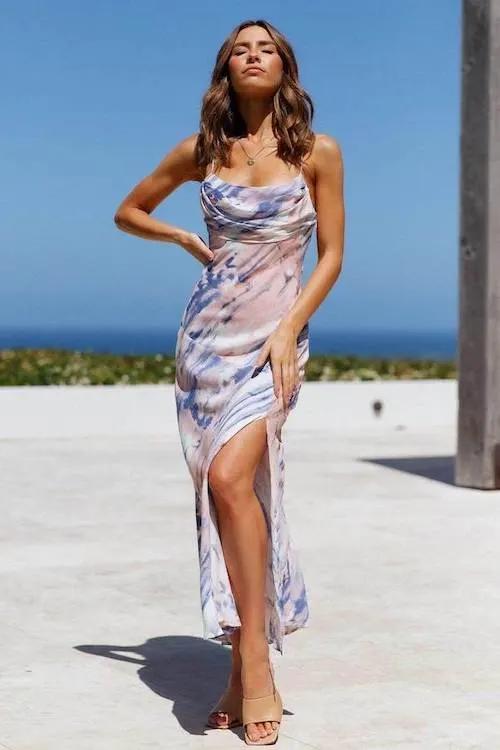 23. Lulus
Lulus is a familiar brand. Their wedding dresses are very famous and affordable. In addition, I love their various dresses suitable for parties and wedding guests. The designs are full of personality and look very expensive!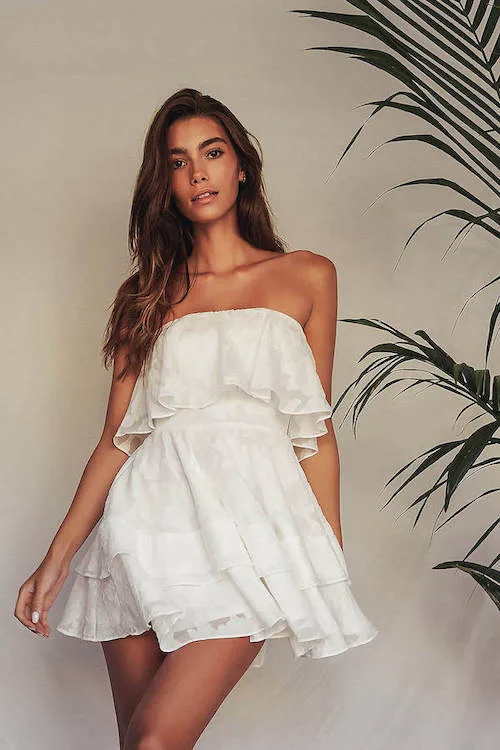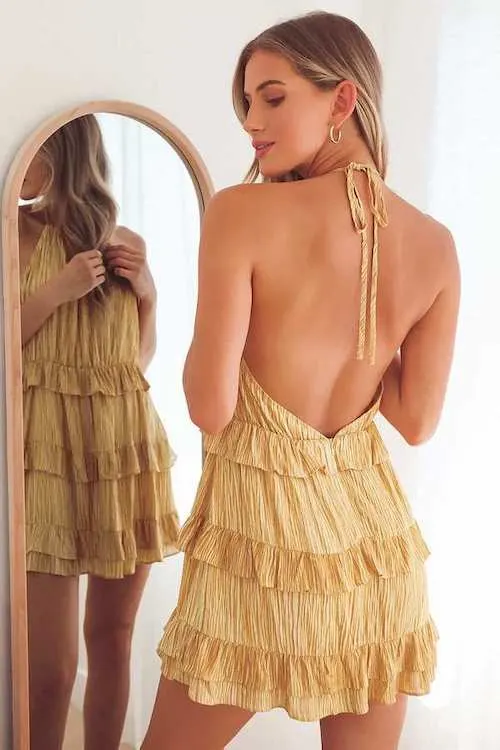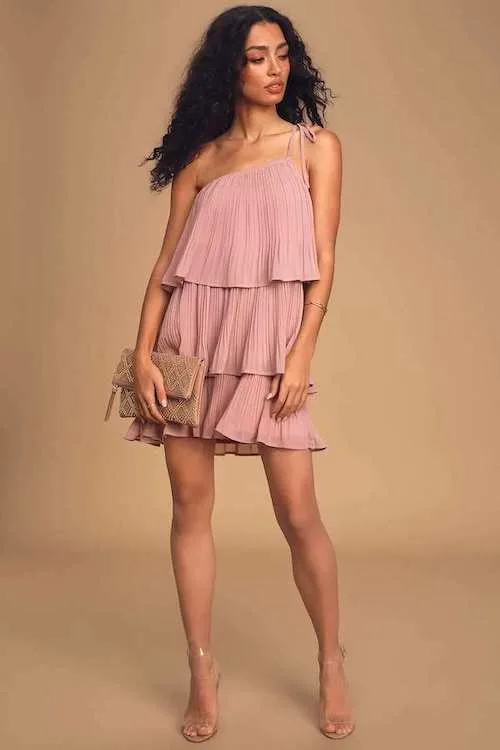 24. ASTR The Label
I'm so obsessed with this brand recently! Its tailoring is excellent, and its pleated design can highlight and successfully modify your body lines, making you look sexy and confident! The skirt is very suitable for casual occasions and vacation wear. Any dress can reflect your outstanding taste.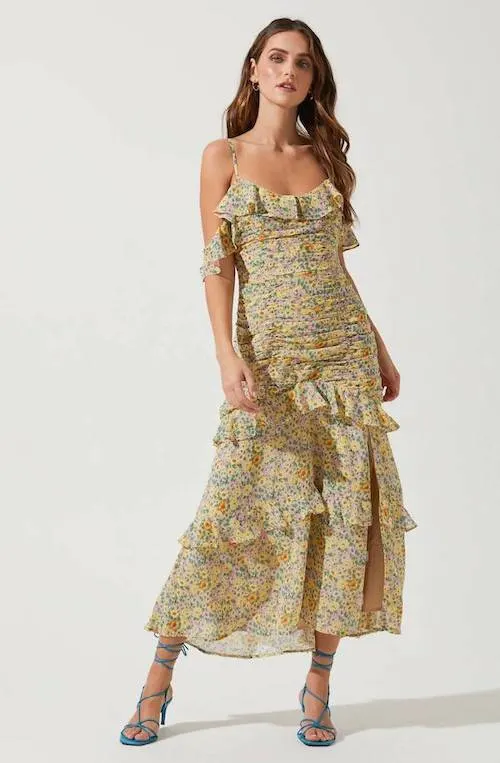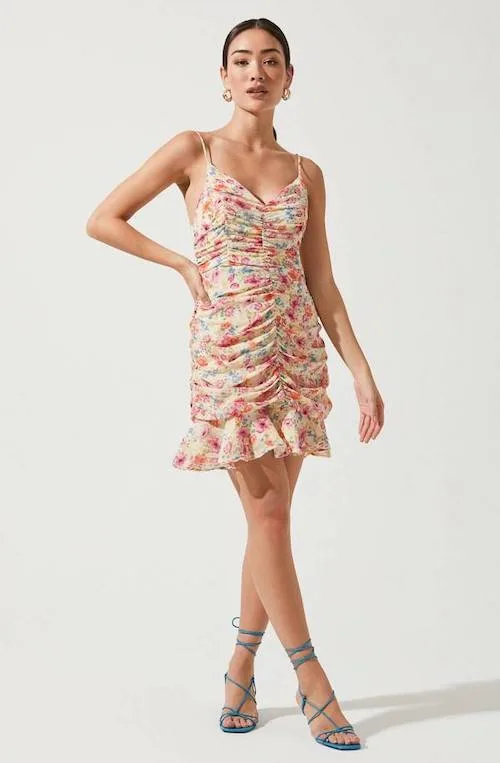 25. Bohme
Every dress of this brand is designed with great care, with excellent details, but the price is not high! The cute and exquisite design makes you look like a fairy walking in the forest and the fields!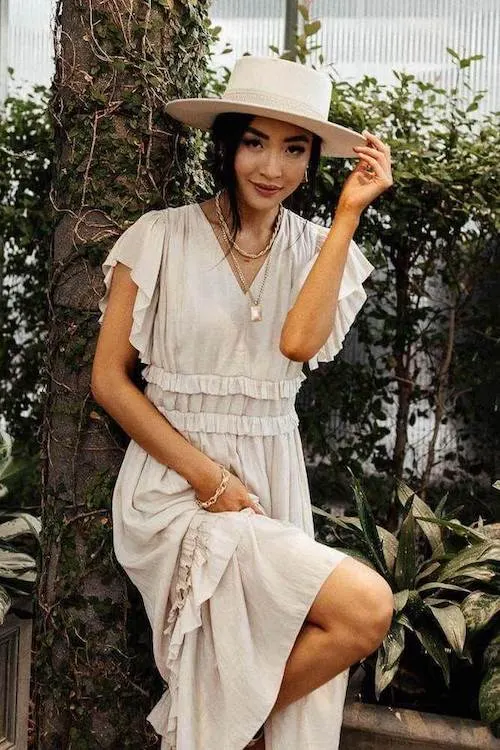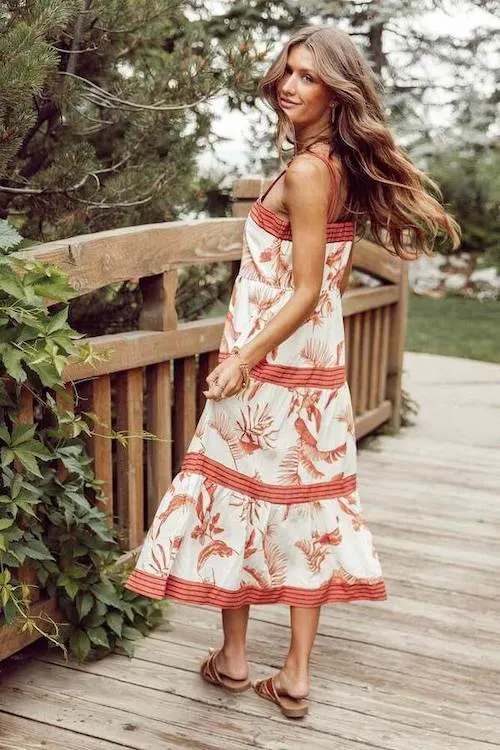 This post was all about cute dresses for women.
About The Author
Tracy is an experienced personal stylist, shopping expert, and fashion & lifestyle blogger. She has been featured on Time Magazine, Bustle, Best Life, Glam, The Zoe Report, Mic, and GOBankingRates, for her insights on fashion, beauty, home decor, and lifestyle. Read More
Related Posts: