Looking for stylish loafers outfit ideas for women? Check this post for the 67 best outfits that you can copy immediately!
There are many reasons to like loafers, first of all, because they are tolerant to the shape of the feet, just like their name, wearing them makes people feel happy and free.
Loafers are never out of style, and there are more and more cute designs, and we can't wait to try the stylish ways to wear them.
In this post, we share the five must-have loafers and the 67 best loafers outfit ideas for women. We will share how to style loafers in the trendiest ways and what to wear with loafers this year.
So scroll down to check these ideas and tips, and don't forget to pin the images you like!
This post may contain affiliate links, which means I'll receive a commission if you purchase through my link, at no extra cost to you. Please read the full disclosure here.
This post is all about loafers outfit ideas for women.
5 Must-Have Loafers For Women
As autumn and winter are approaching, how to choose this year's loafers, let's take a look.
Minimalist loafers
If you need a pair of shoes that can take you wherever you want to go and meet anyone you wish to meet, then I first recommend the minimalist loafers.
If you choose a pair of shoes that can be worn all year round, comfortable and rich in style, a pair of loafers will be one of the best choices.
The lines are smooth and concise, and there is no extra place in the design, but every arc is drawn with the right look.
Such a pair of loafers can lengthen the foot shape and make you look slender.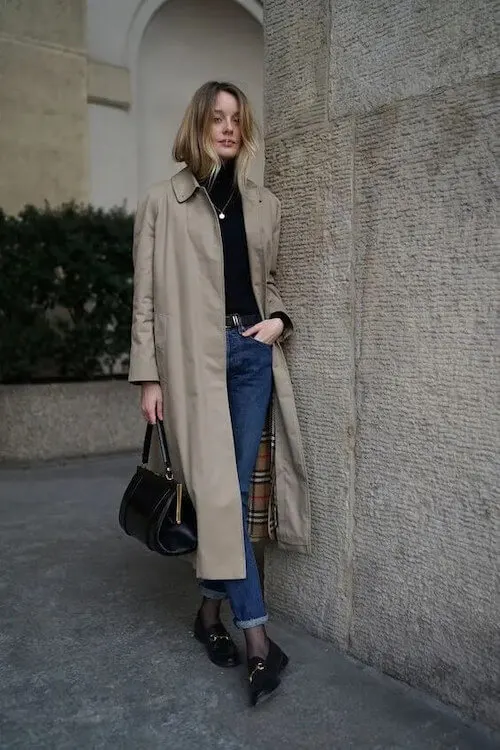 It can be matched with cropped jeans, which are chic and romantic and French style.
It is also very suitable for tailored trousers. Choose a pair of shorter tailored trousers with moderately exposed ankles. It is the most classic casual work outfit.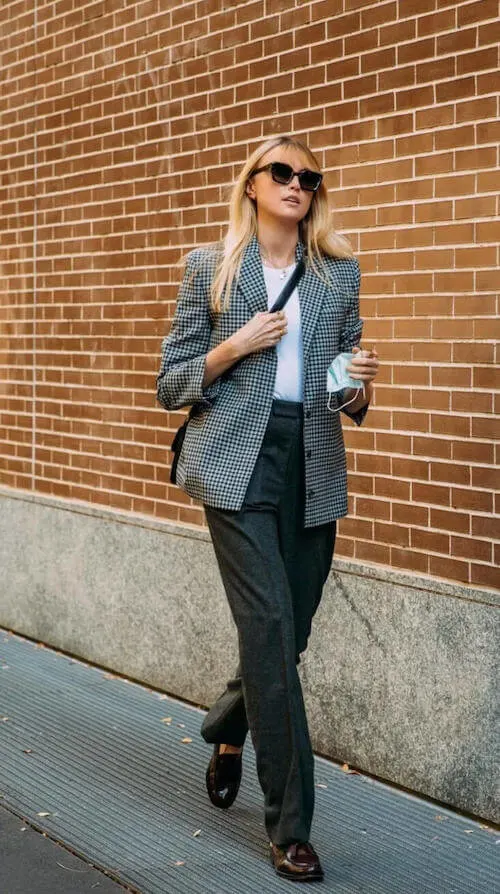 Light-colored Loafers And White Loafers
In winter, it can also look good in white.
In autumn and winter, we often wear a dark-colored outfit, and you can use light-colored loafers to make a slight adjustment.
For example, white loafers are trendy.
Many fashion bloggers wear a dark outfit in autumn and winter and wear a pair of white loafers, and they quickly become the focus of the crowd.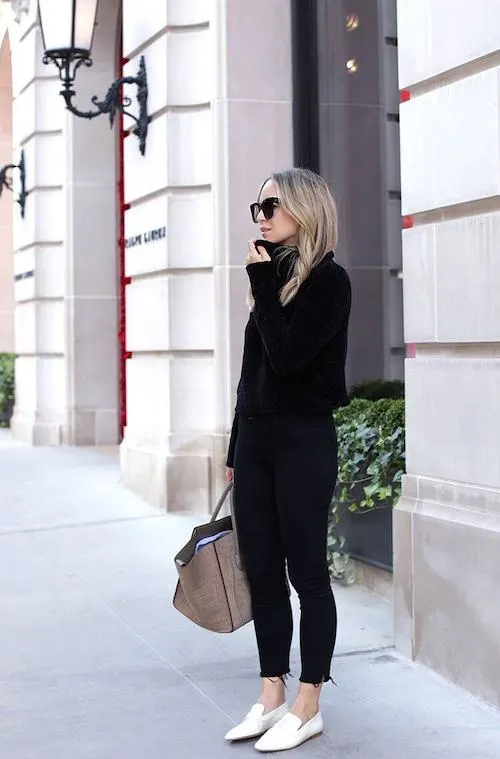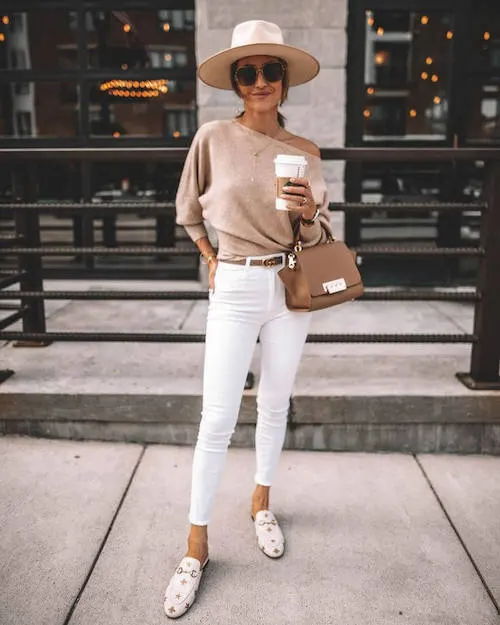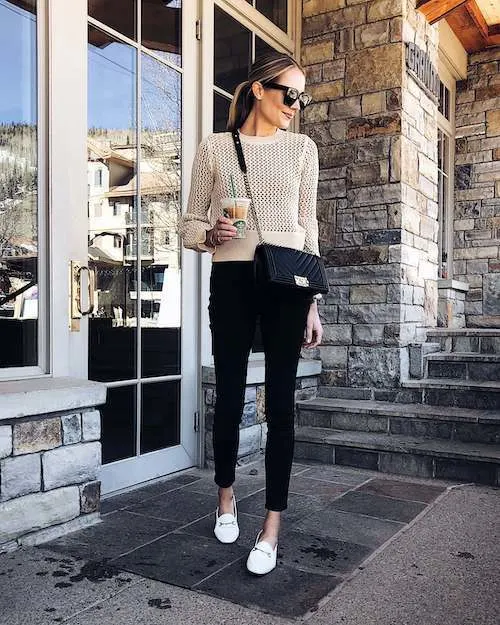 If you think that white loafers are not easy to take care of, a slightly darker light beige is also a good choice.
Platform Loafers
The platform loafers are more loyal to the traditional design. After all, loafers are initially men's shoes, and from the beginning, they took the thick and durable route.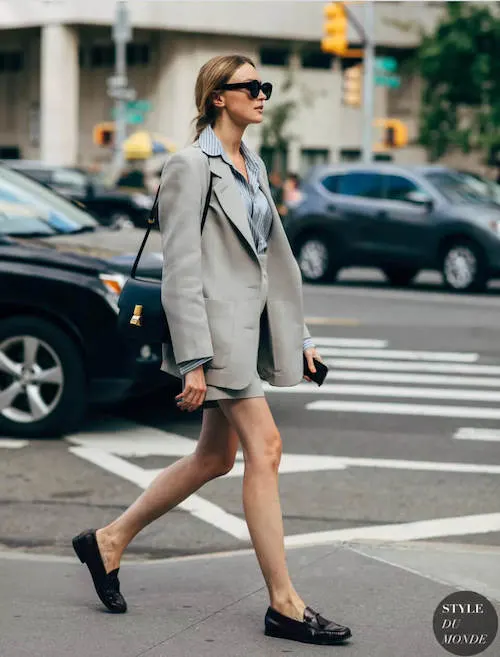 But what I like more is that contemporary designers have refined the wide version of the platform loafers and added a touch of gorgeousness and punk through elements such as metal accessories.
Once you have these loafers, they are the most versatile shoes that you own.
I love this type of shoe, not only because it is elegant and punk but also because its thick sole can silently lengthen the height, and I am no longer afraid that I will not look good in wide-leg pants or long trenchcoats.
Color Block Loafers
Loafers were originally men's shoes. At the time, Oxford students liked to wear them on campus every day. Together with checkerboard shirts and sweater vests, they became a symbol of the academia style.
To this day, we can still use a pair of loafers designed in contrasting colors to recreate this style.
Annabel Rosendahl, a blogger from Norway, loves these contrasting loafers from Ferragamo. They are paired with leggings of the same color and a green blouse for early autumn.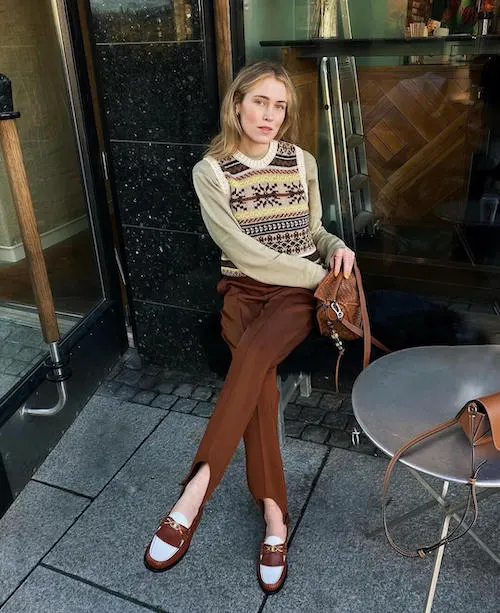 If you don't want to follow the academic style, you can still use these loafers to show your feminine beauty.
You can also use a black and white color scheme with stronger contrast to bring out your elegant style.
Animal Pattern Loafers
I found that when an animal pattern appears on accessories and shoes and bags in a small area, it does not look old-fashioned but has an exceptional wild beauty.
For example, this year's leopard-print loafers can have the naughty and moving academic style and bring out the capable type of professional woman.
The classic brands' patten ones are also beautiful choices. They look low-key but express a unique sense of fashion.
Best Loafers Outfit Ideas For Women: What To Wear With Loafers
Loafers with skirt
When paired with skits, loafers perfectly interpret the handsome and casual, but also a little more formal. The appearance of socks makes the bottoms more eye-catching.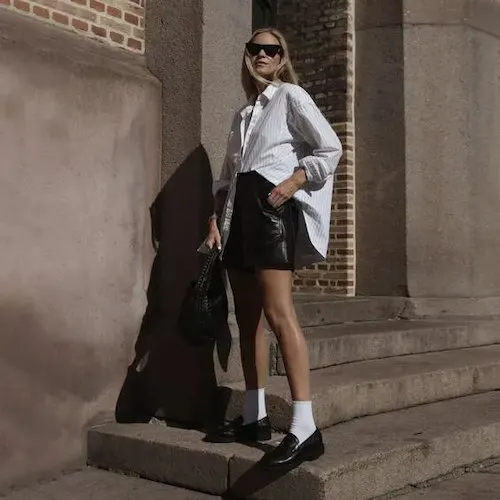 The thick sole lengthens the legs, and it is more comfortable to wear. This trending design is an excellent choice for matching skirts this fall.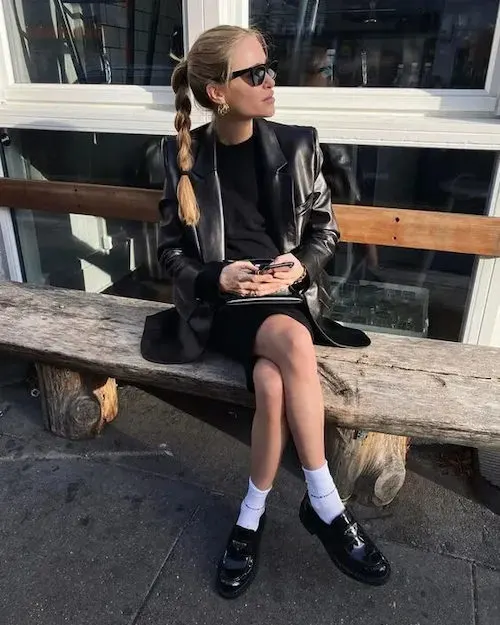 Not only can it be matched with white socks, but black socks will also make the overall look cuter.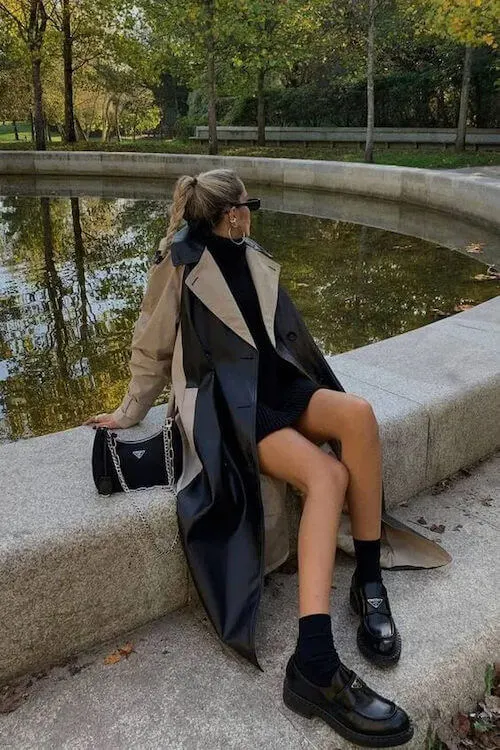 A midi dress is also very suitable. The dress perfectly modifies the shape of the legs.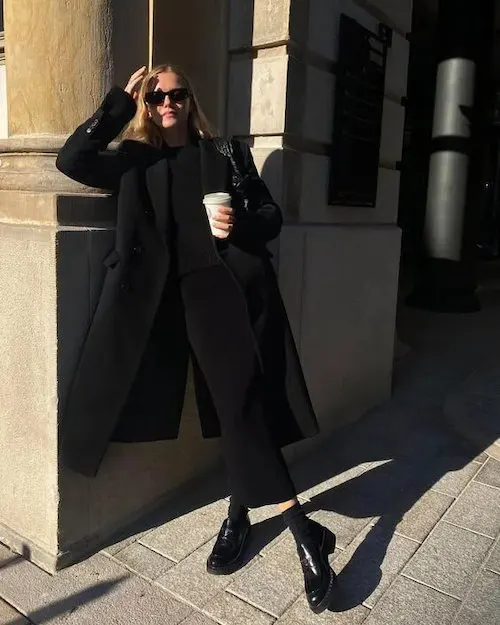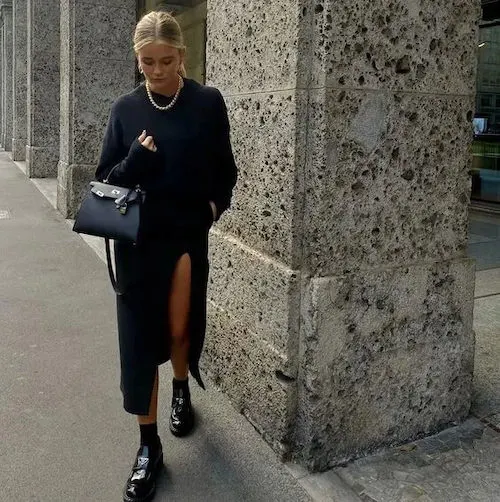 The black loafers will not steal the thunder of the dress but can also coordinate the overall style to a certain extent, which is sufficiently low-key. If the dress is too long, you can choose shorter socks.
Even if they are paired with the white dress, there are unexpected effects. There is no sense of unmatched, and the toughness of black leather shoes is not visible at all.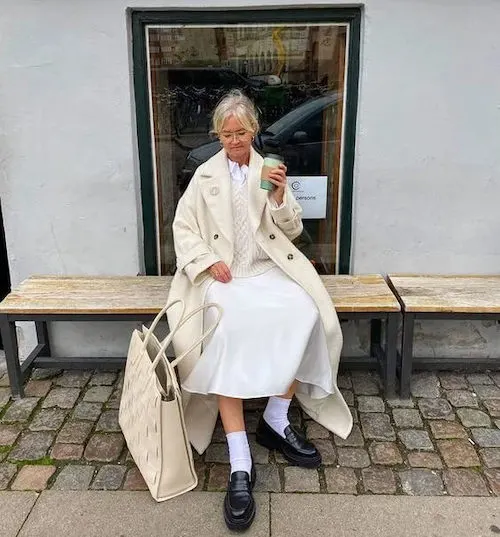 When matched with the white skirt, the effects of the white socks are maximized, and the loafer has a specific neutralizing impact on the colors.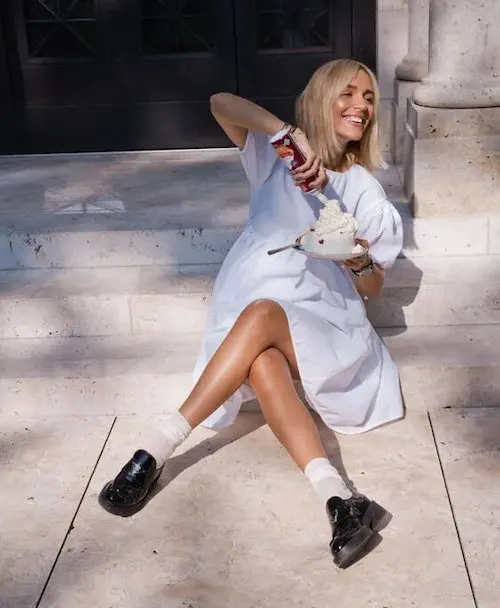 The casualness of the sweater, the sweetness of the pleated skirt, and the handsomeness of the loafers seem not to be carefully matched, but in fact, even the length of the socks is carefully selected.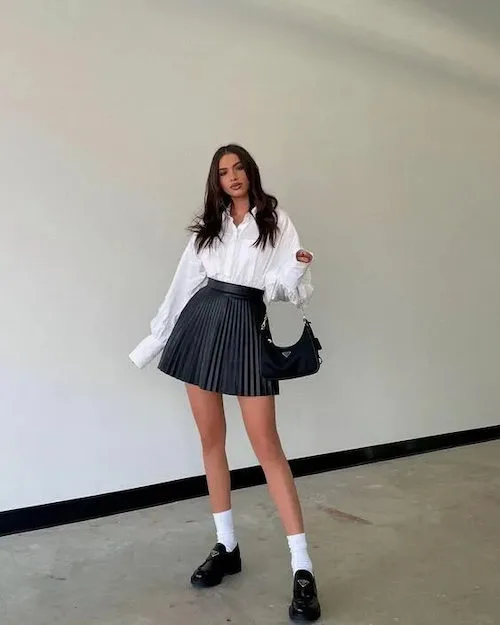 Short skirt + loafers and suit jacket, sweet and tomboy style. The appearance of the white socks makes the whole look more lively.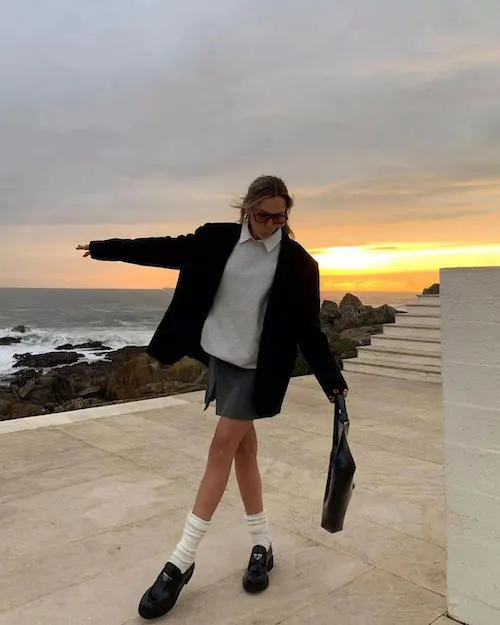 Many fashion bloggers also wear knee-high socks.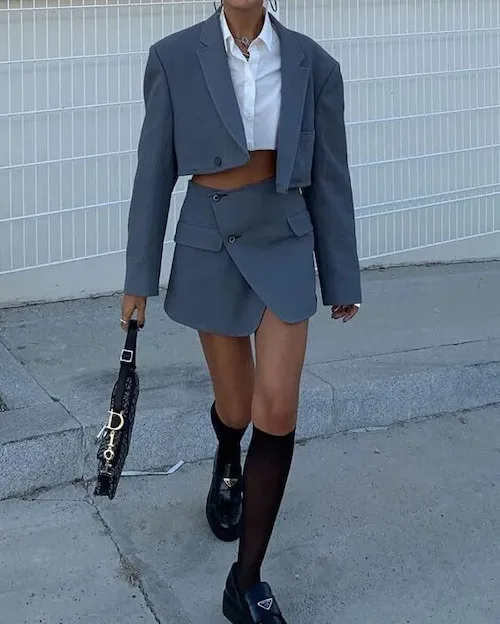 The combos of the loafers and socks are so suitable for the oversized trending style this year. They look cute and stylish with oversized tops and skirts or shorts.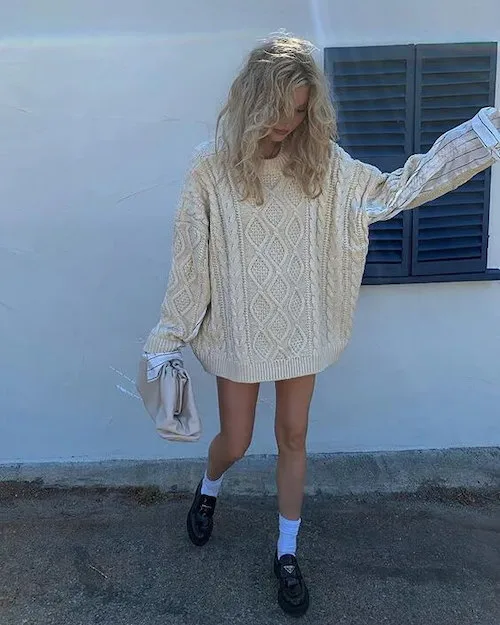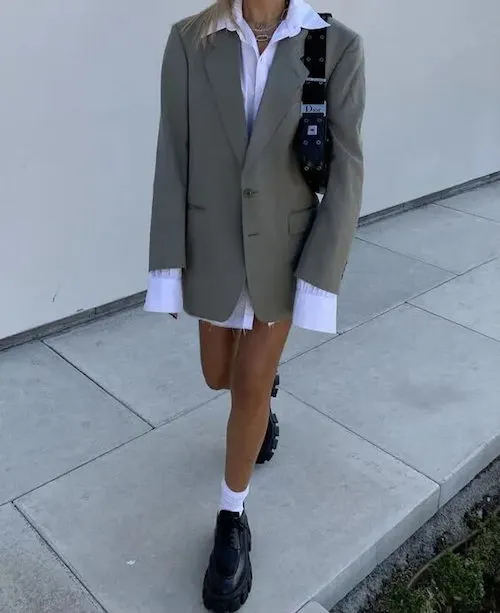 Loafers With Pants
You can't go wrong with a pair of loafers and pants. But when you choose the platform loafers, a pair of loose and straight pants would be better.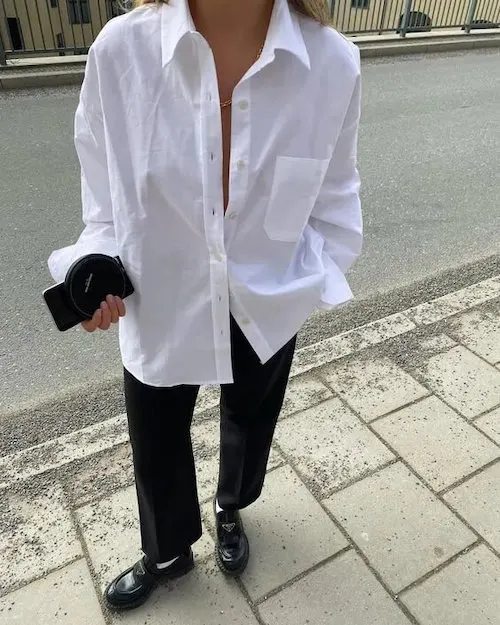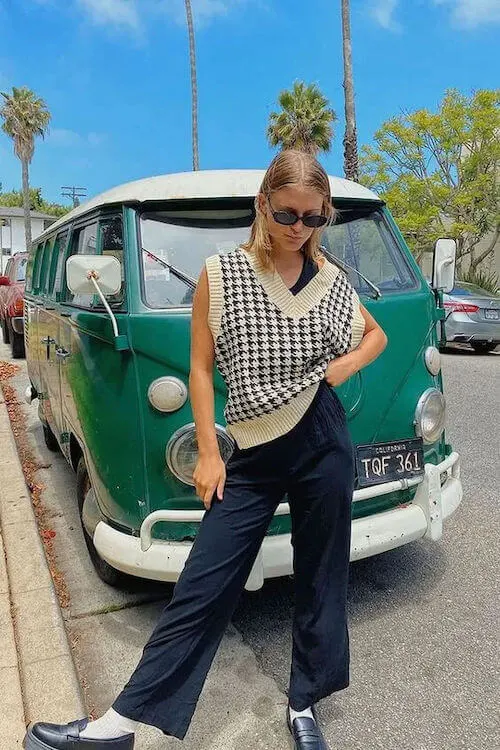 When you want to wear all-black outfits, black loafers with white socks are an effortlessly chic choice.
The combination of loafers and jeans is a perfect idea. No matter how you match it, you can't go wrong.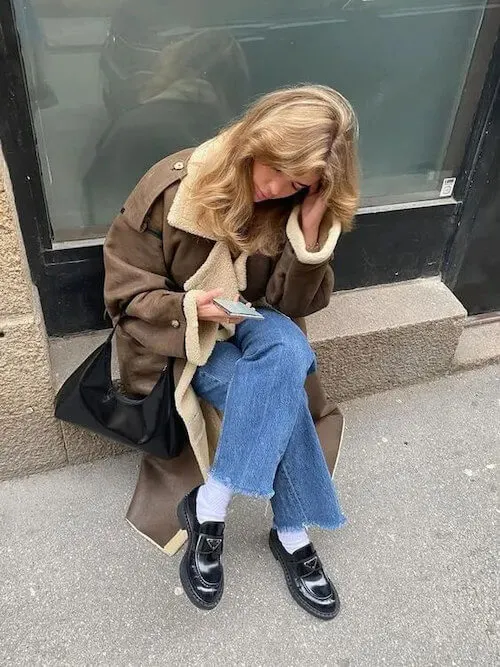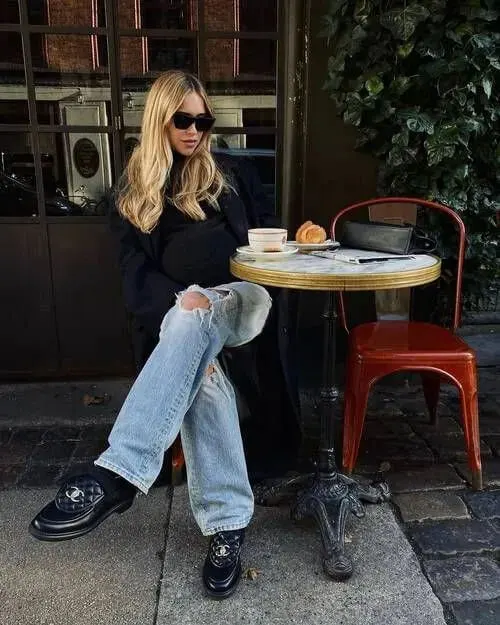 A pair of cropped jeans look clean and neat.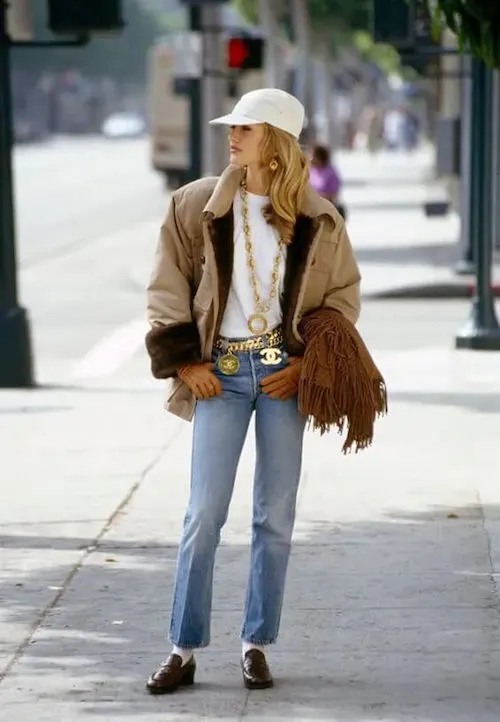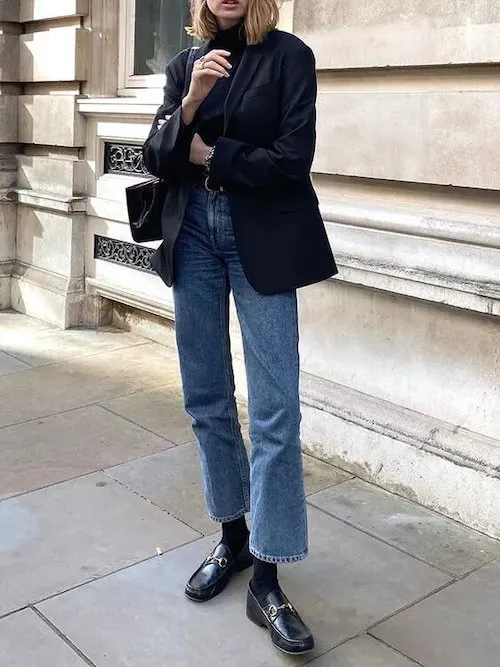 With a blazer or a coat, the whole look becomes outstanding. Compared with sneakers, a pair of black loafers can bring the retro feeling to the extreme. Socks can be used as a fashionable item but also can play a role in keeping warm.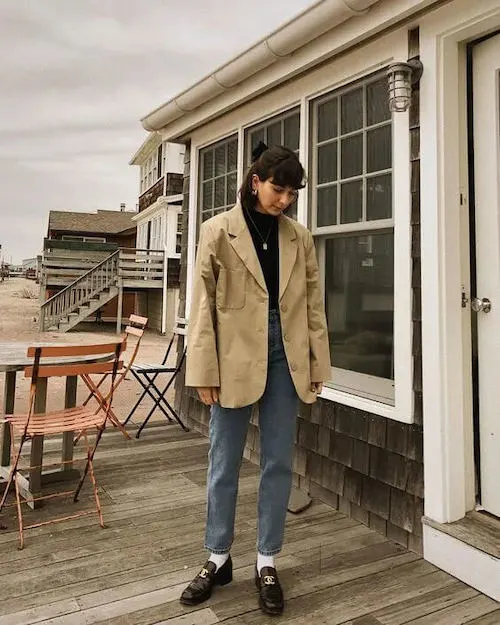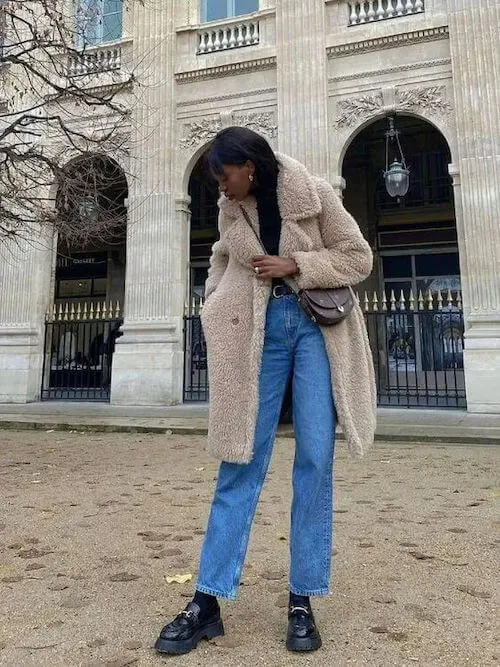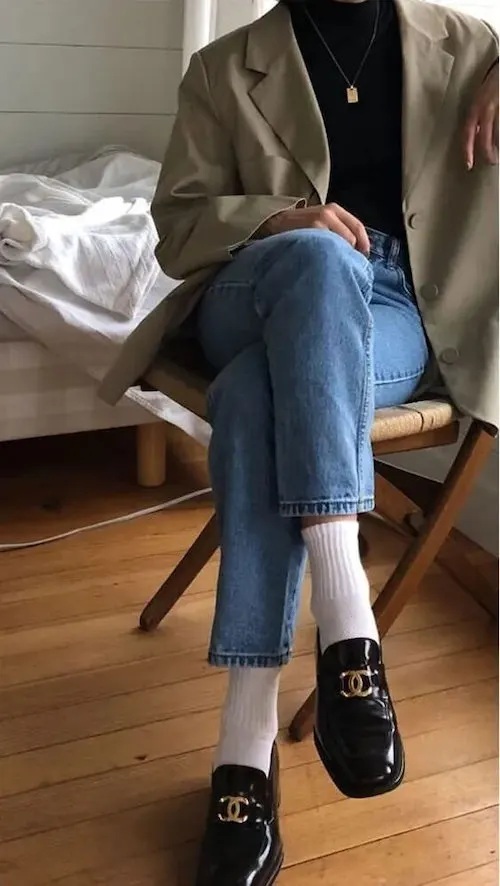 With Colorful Socks
Loafers have been active in wear for many years, but the popular trend in recent years is biased towards platform loafers, worn with white or even colorful socks.
Want to add more cute details to your outfit? Start with socks.
This year's color trend is bolder from the runway to the Fashion Weeks than the previous autumn and winter.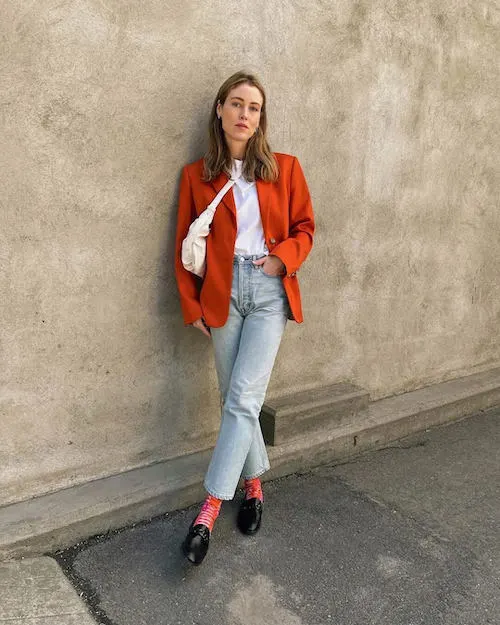 You need bright colors. Using a large area in daily life is too much to steal the spotlight. The best way is to fill it in some corners.
This post was all about loafers outfit ideas for women.
About The Author
Tracy is an experienced personal stylist, shopping expert, and fashion & lifestyle blogger. She has been featured on Bustle, Best Life, Glam, The Zoe Report, Mic, and GoBankingRates, for her insights on fashion, beauty, home decor, and lifestyle. Read More