Looking for outdoor birthday balloon decoration ideas? Check this post for the 50+ best balloon decor ideas to copy directly for your next perfect birthday party!
We love balloon decorations for parties! Every time we need to decor a party, the first thing we do is to plan what balloons we need.
They are so helpful and pretty for almost all kinds of special events, including baby showers, corporate events, a special corporate celebration, a lovely bridal shower, or grand openings. They add more sparks to our special occasions. Even for outdoor events, balloons help make the outdoor decoration tasks so much easier!
They are light, colorful, easy to move and stock, and setting them up is so much fun!
So that's why I always include many lovely balloon decorations for birthday parties. And since the outdoor birthday celebration is so trending, we encourage you to try more balloon decors for your next outdoor birthday party!
Check the below beautiful pictures and outdoor balloon decoration ideas to bring your birthday parties to the next level! You will fall in love with them. All of them are easy to copy, and you can buy some of them directly from the retailers we love.
So don't hesitate to check the below ideas and don't forget to pin the ideas you like!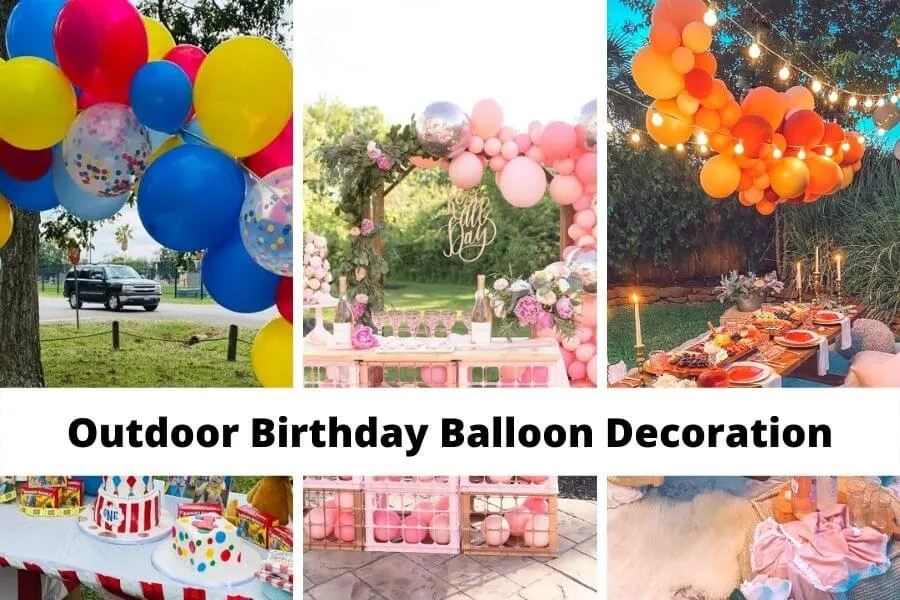 This post may contain affiliate links, which means I'll receive a commission if you purchase through my link, at no extra cost to you. Please read the full disclosure here.
This post is all about outdoor birthday balloon decoration.
Best Outdoor Birthday Balloon Decoration
Decor your next event with the best quality balloons. Mix ribbon cuttings, flowers, signs together with your balloons. Play with different colors from darker colors to light, white, or even clear colors to deliver fantastic backdrops for your birthday parties.
Get your own balloon design using customized service or by yourself. Combine your balloons with mason jars or tassels to turn them into creative table centerpieces or photoshoot backdrops.
We love how magic the outdoor space looks with the balloon garlands, balloon columns, balloon arches, and balloon sculptures. Use the balloons with your favorite balloon colors or that are suitable to your party themes, to bring more personal touch to your next birthday party!
Want to have your next party outside? Move the cushions, chairs, tables in your living room to the outside and decor the large venues with cute colorful balloons!
Another great option is to put the cushions directly on the grass. You can hang the balloons over the cushions or set pretty balloon arches around. Take your Instagram photos of the day of your event to the next level with the giant balloons or balloons with string lights or glowing sticks.
Creative Balloon Outdoor Decor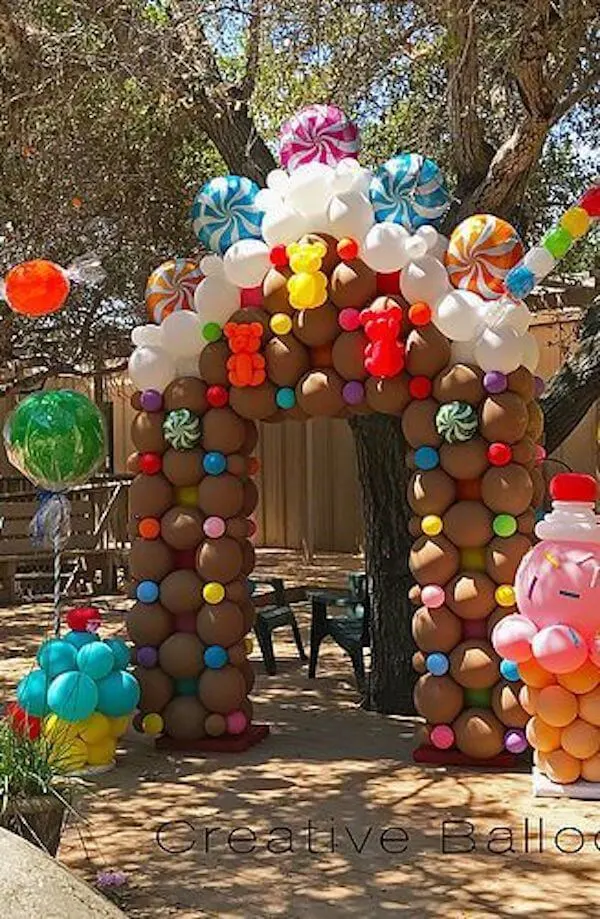 Garden Birthday Party Balloon Decor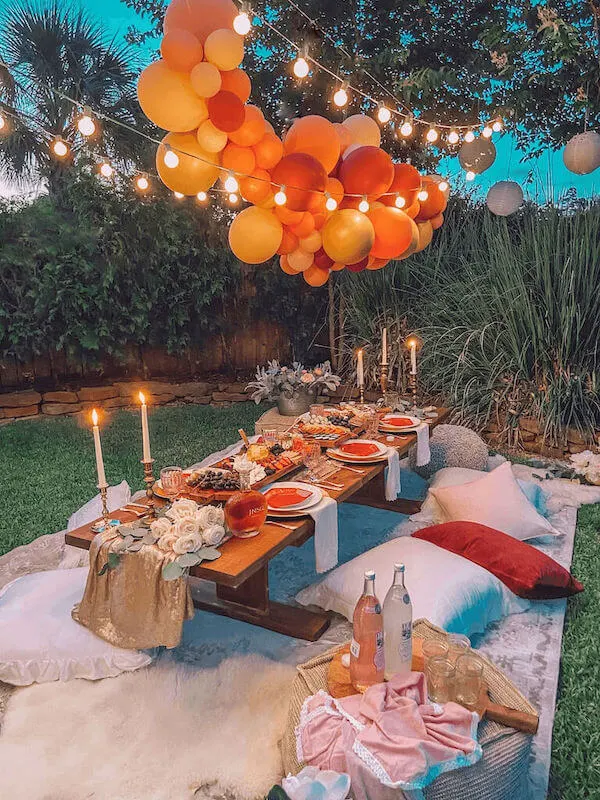 Cute Birthday Party Balloon Garland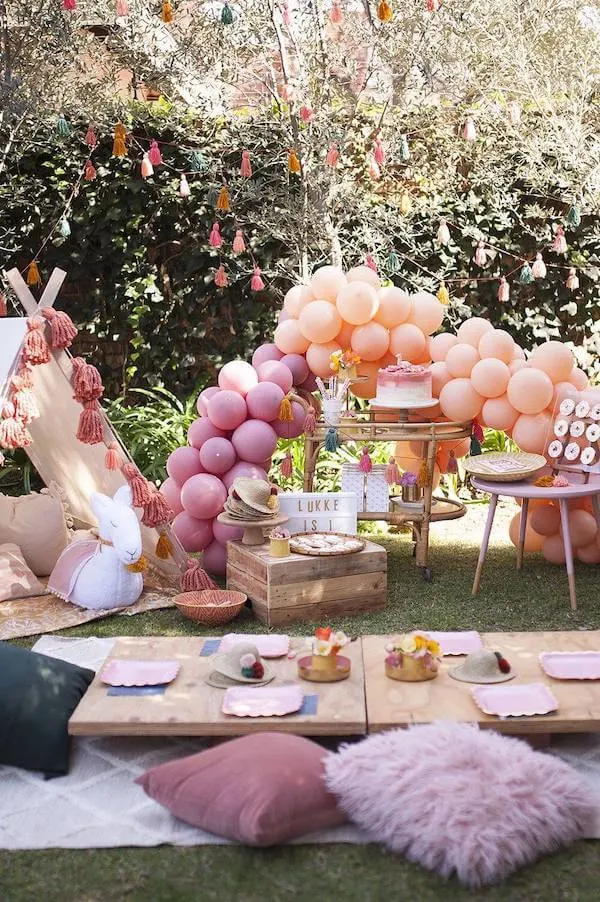 Birthday Picnic Party Balloon Decor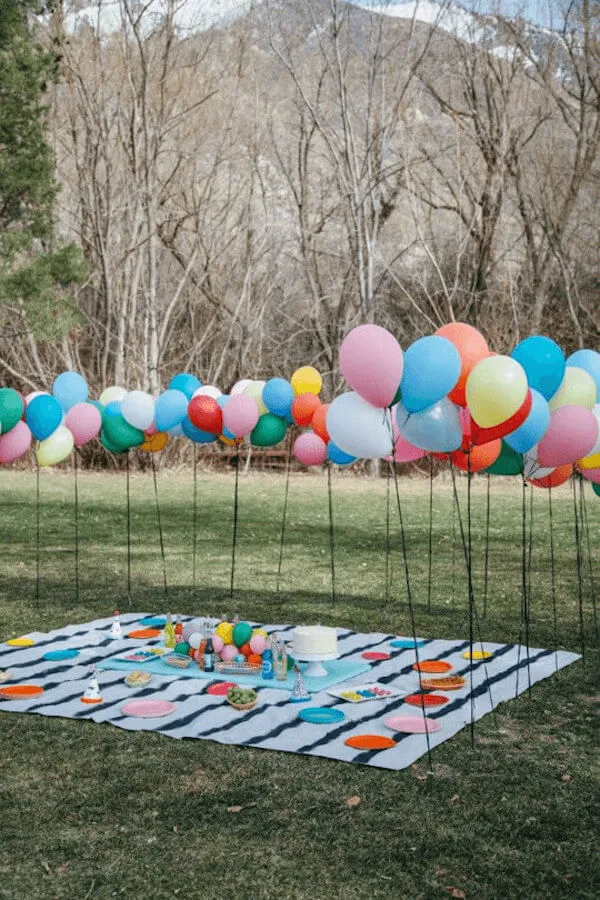 Birthday Party Balloon Cute Idea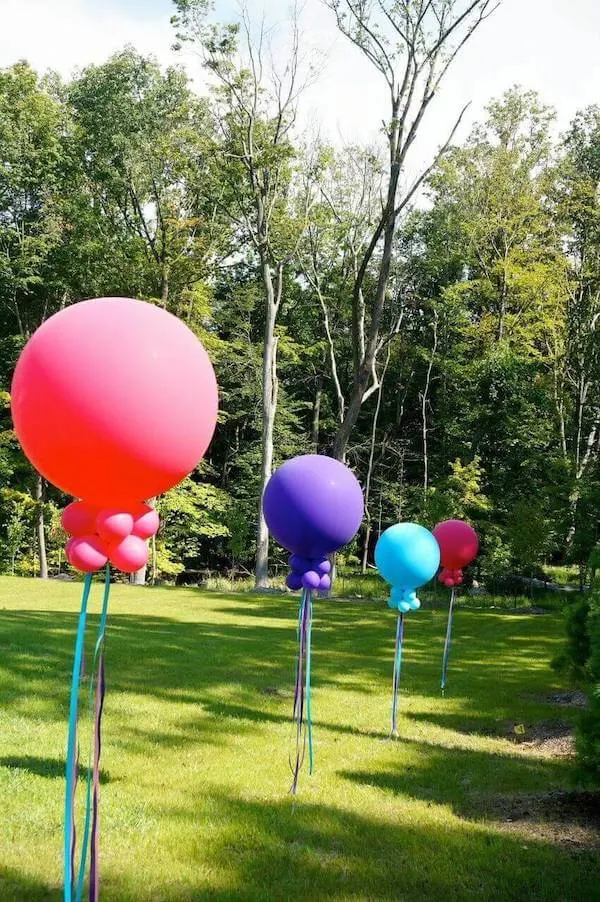 Balloon Ring Decor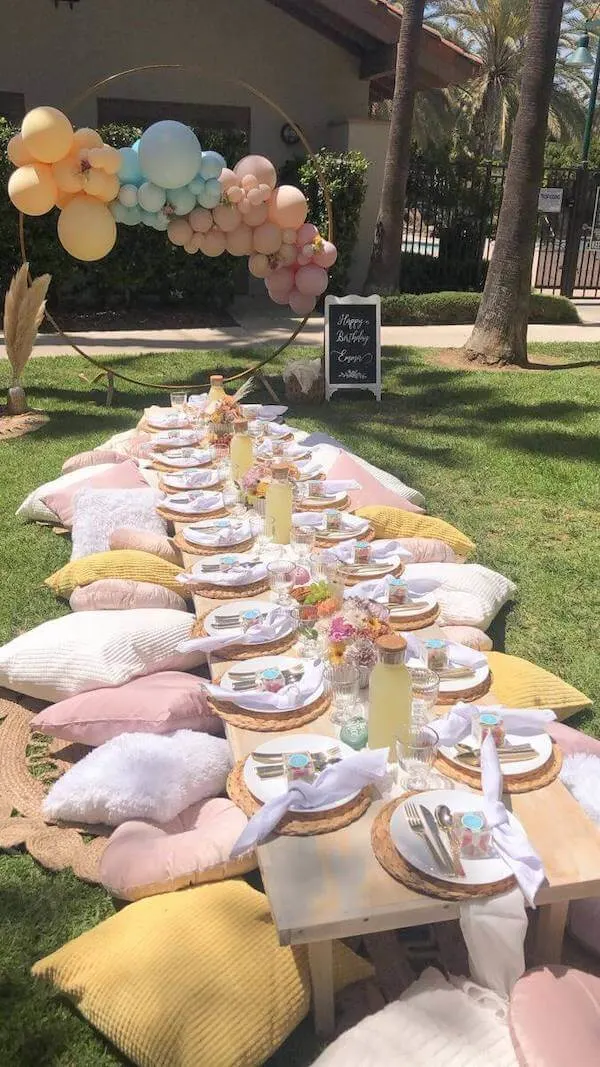 Balloon And Yard Sign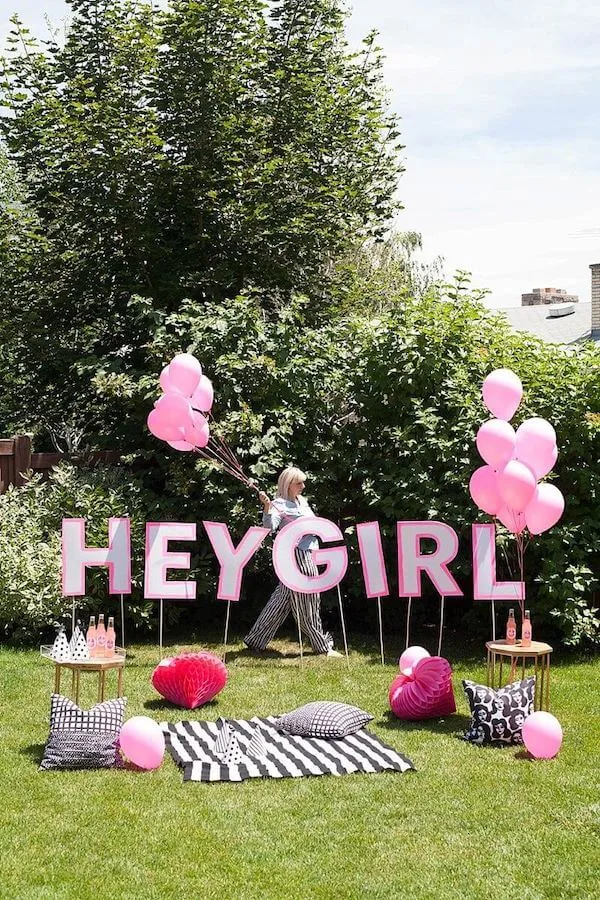 White Outdoor Balloons
Balloon Columns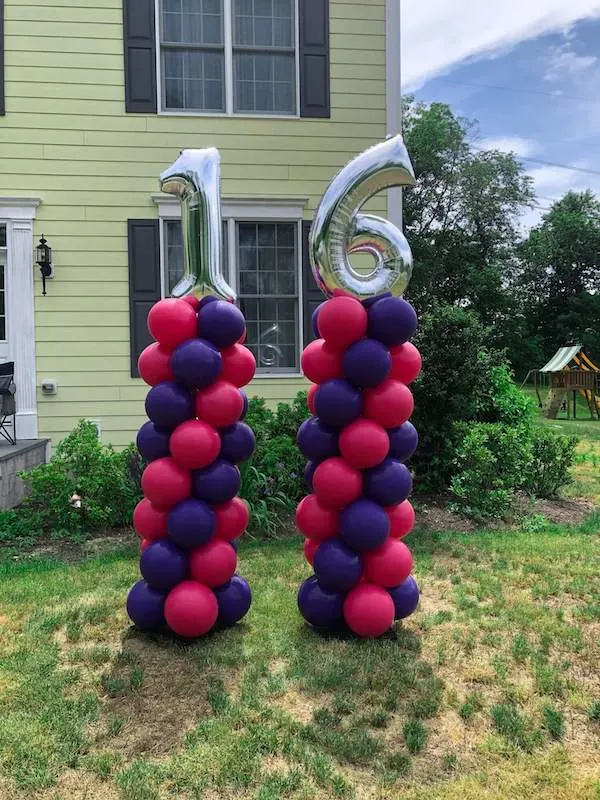 Lovely Outdoor Birthday Party Balloons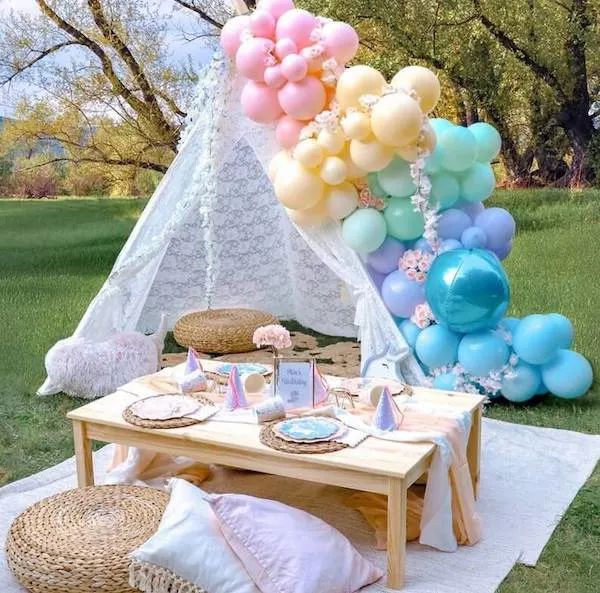 Outdoor Latex Balloons
Blush And Foil Balloons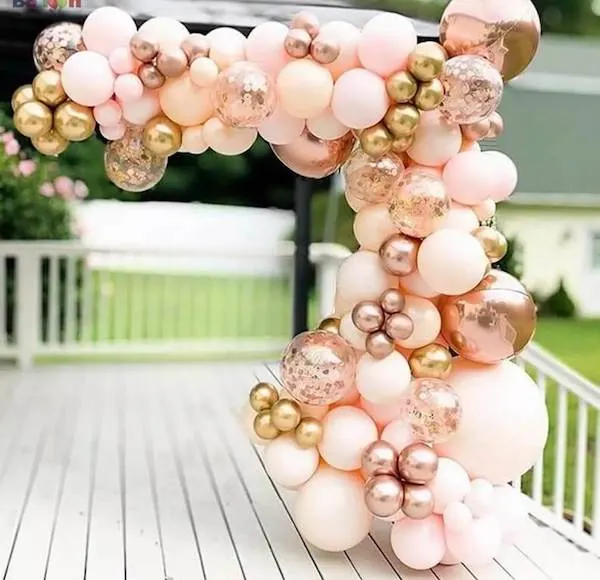 Cute Balloon Sculptures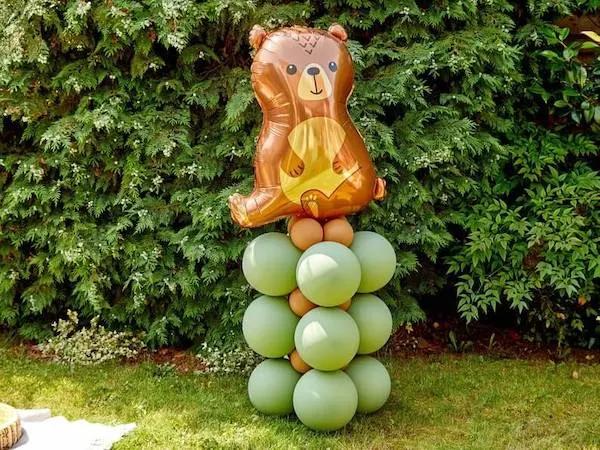 Pretty Balloon Walls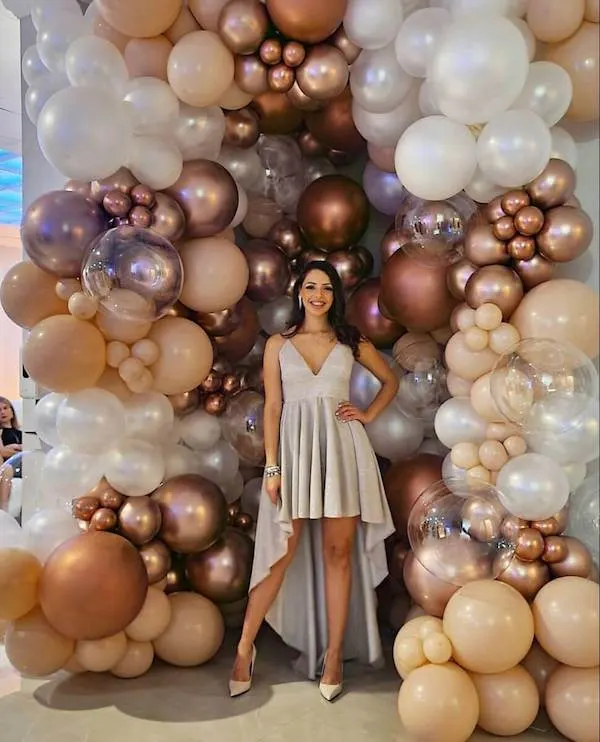 Colorful Balloon Mix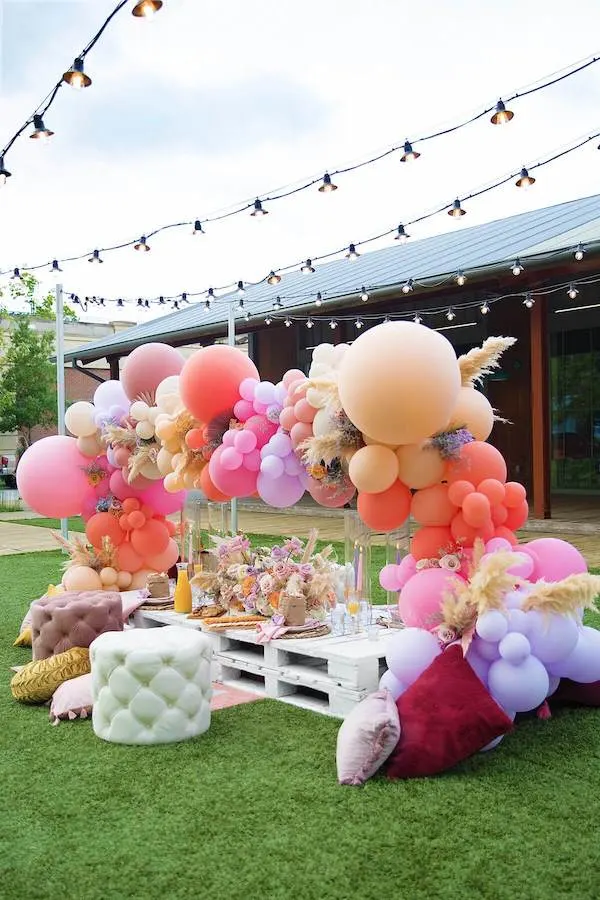 Purple And Pink Balloons
Barbie Outdoor Balloons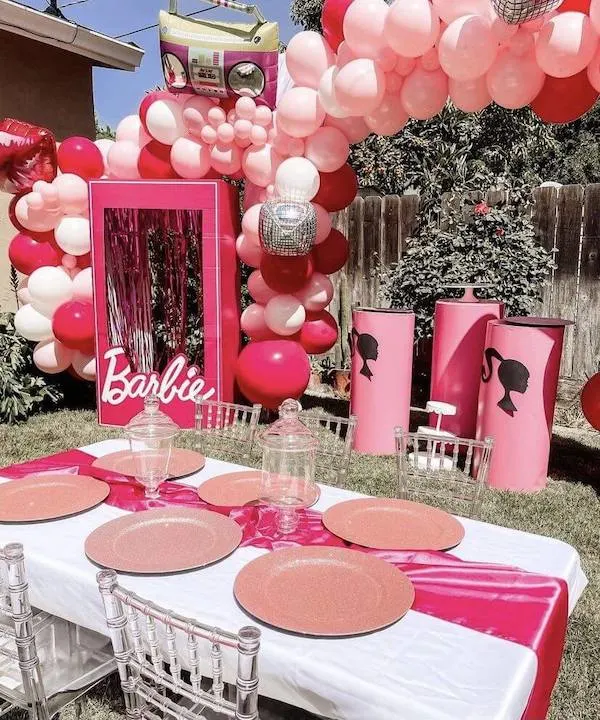 Simple Birthday Balloon Decors For Outdoor Party
Clear Balloons For Party Table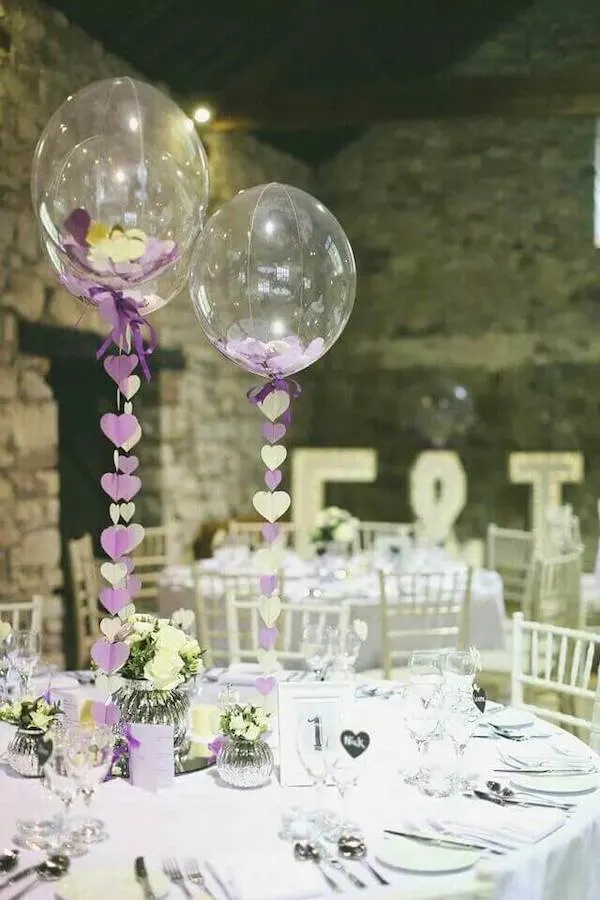 Simple DIY Balloon Decor With Outdoor Table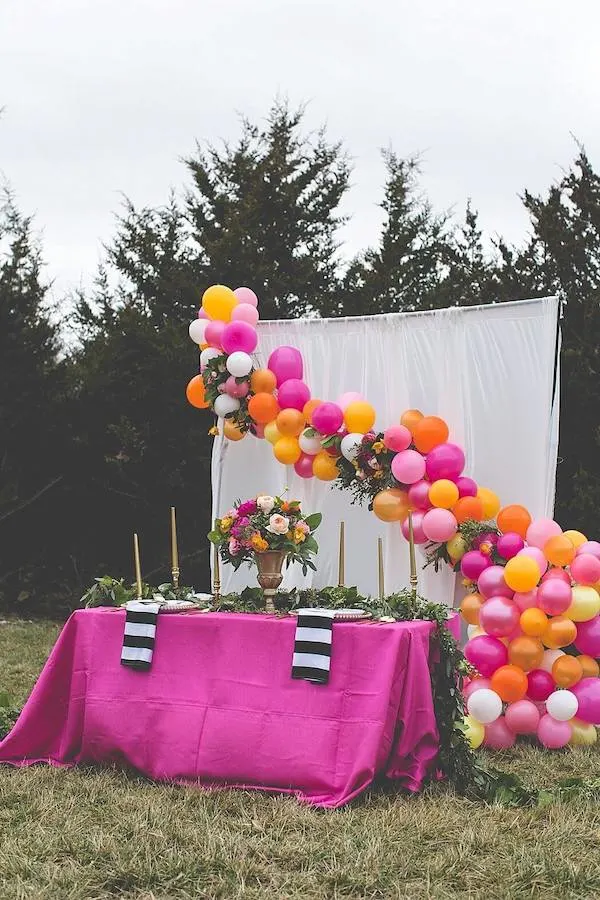 Balloon Decors With Popsicle Cart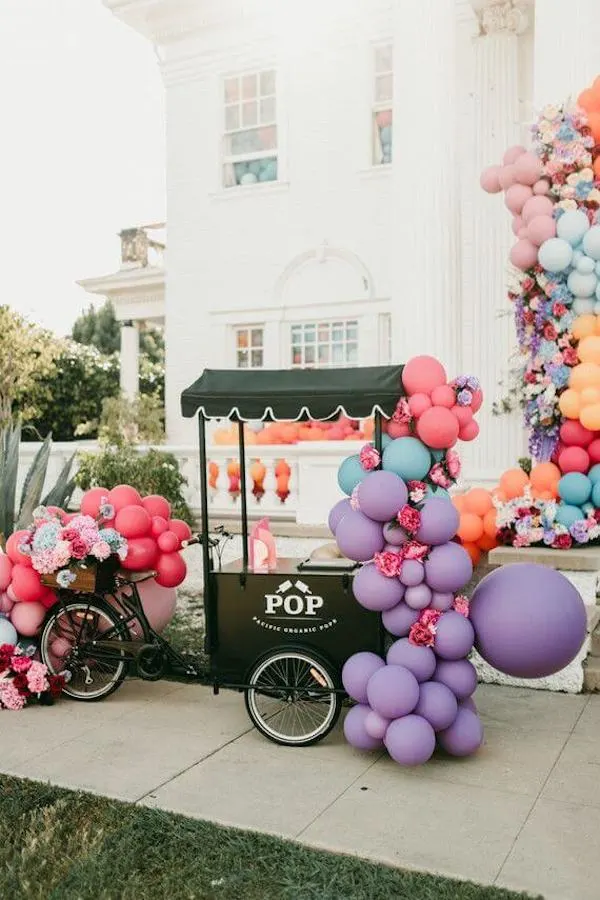 Balloon Photo Booth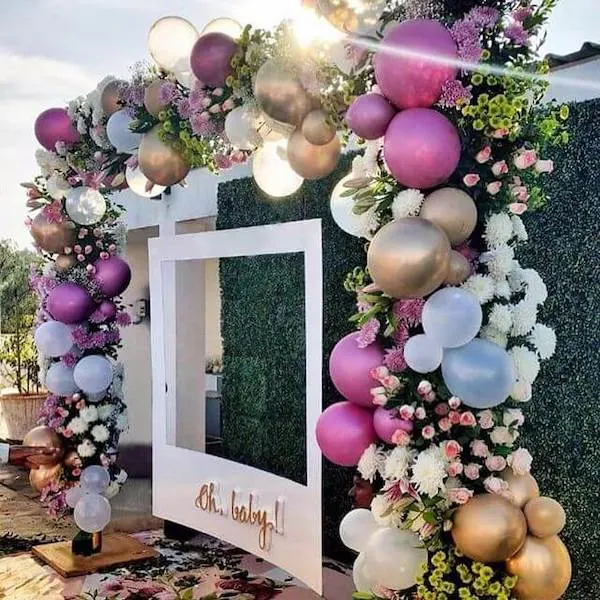 Number Balloons And Balloon Garland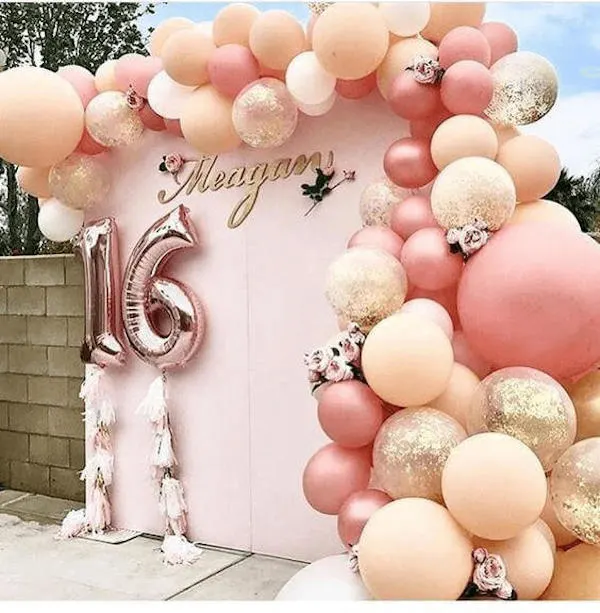 Dark Blue Birthday Balloon Decoration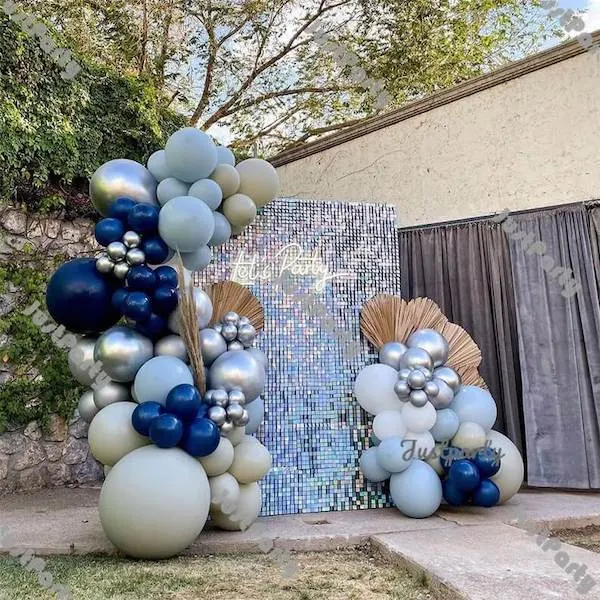 Large Letter Balloons
Creative Outdoor Birthday Party Decoration Ideas With Balloons
Don't know how to set up the cake table, an ice cream cart, or a drink bar? A great idea is to mix different size balloons to create dreamy places of celebration in a minute!
There are so many different balloons to play with right now! From helium balloons to fossil balloons, from clear balloons to cute stars or other shaped balloons, you can make any kind of decorations for large events using balloons!
Want to have a trendy birthday party? A great way to decor your party is using balloons! From trending tropical themes to elegant white or blue color themes, you can find any color balloon you need to get your ideal event space!
Beautiful Balloon Decoration At The Front Door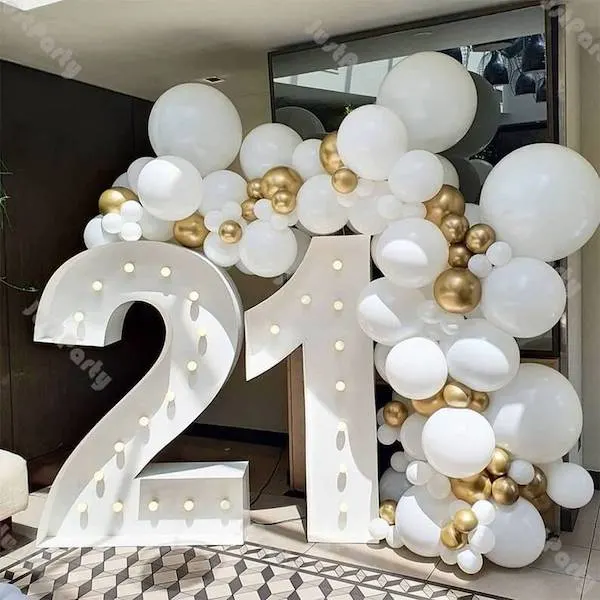 DIY Outdoor Balloon Centerpieces For Birthday Party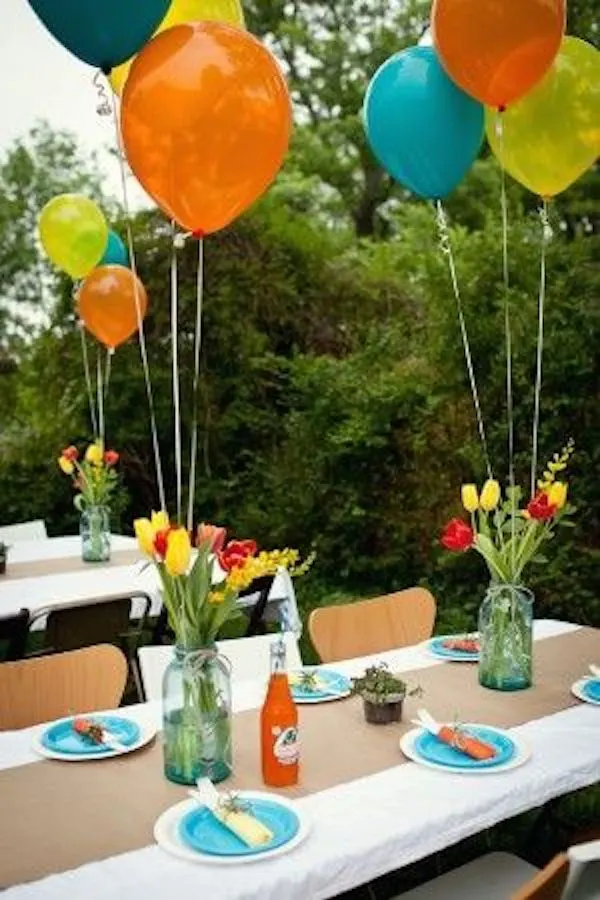 Balloon Mosaics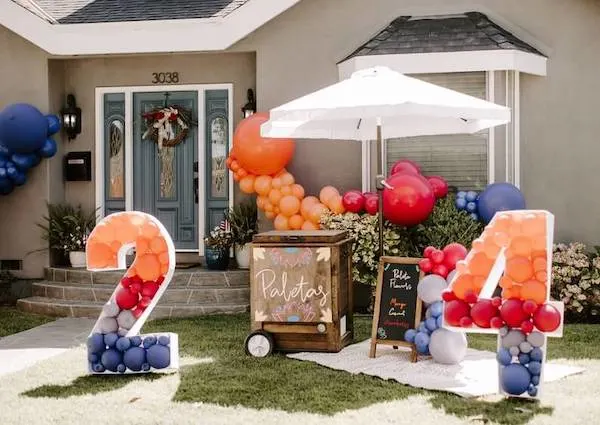 Giant Balloon Numbers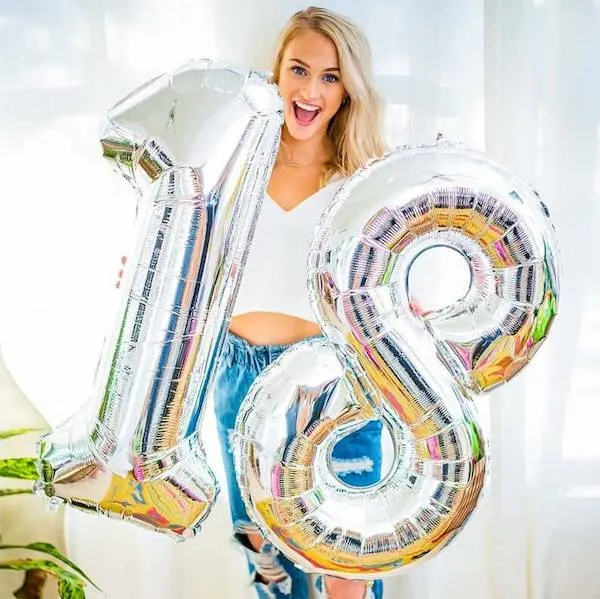 Clear Balloons With String Lights
Hawaii Birthday Party Darker Color Balloons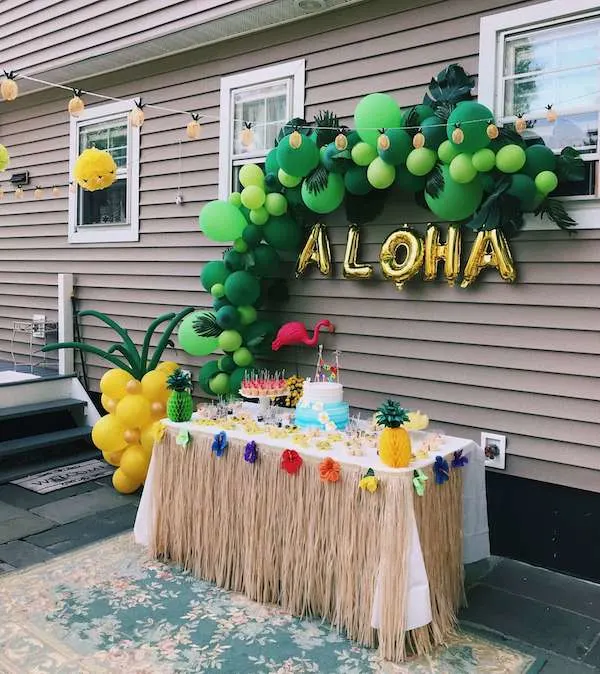 Creative Birthday Pool Party Balloon Decor
Tropical Birthday Party Balloons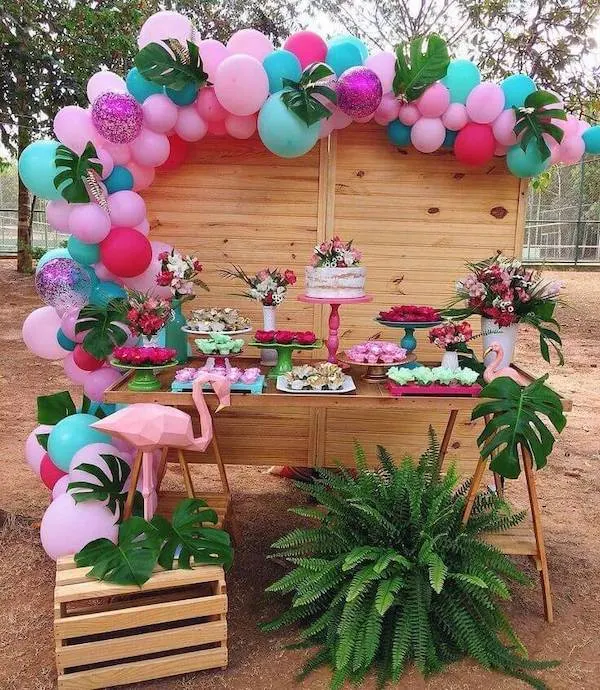 Cute Clear Balloon With Custom Design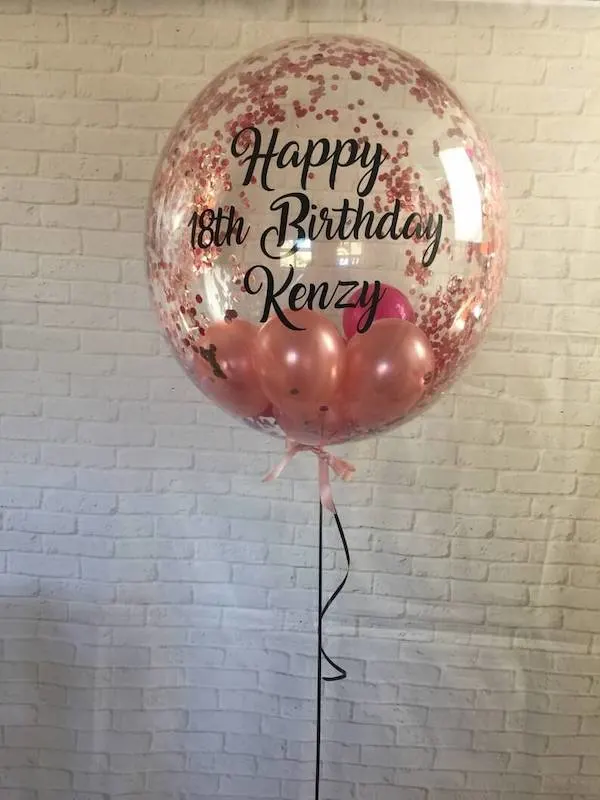 Balloon Mosaics And Flowers Decor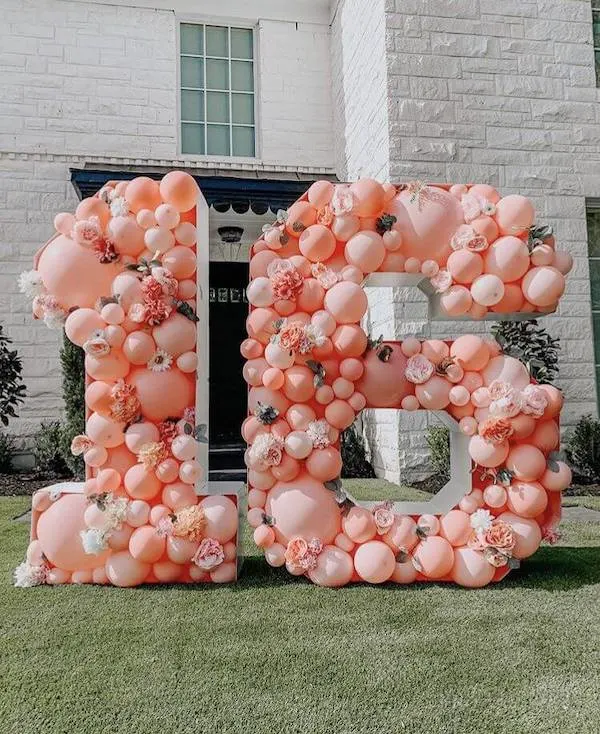 Flamingo Theme Birthday Party Balloons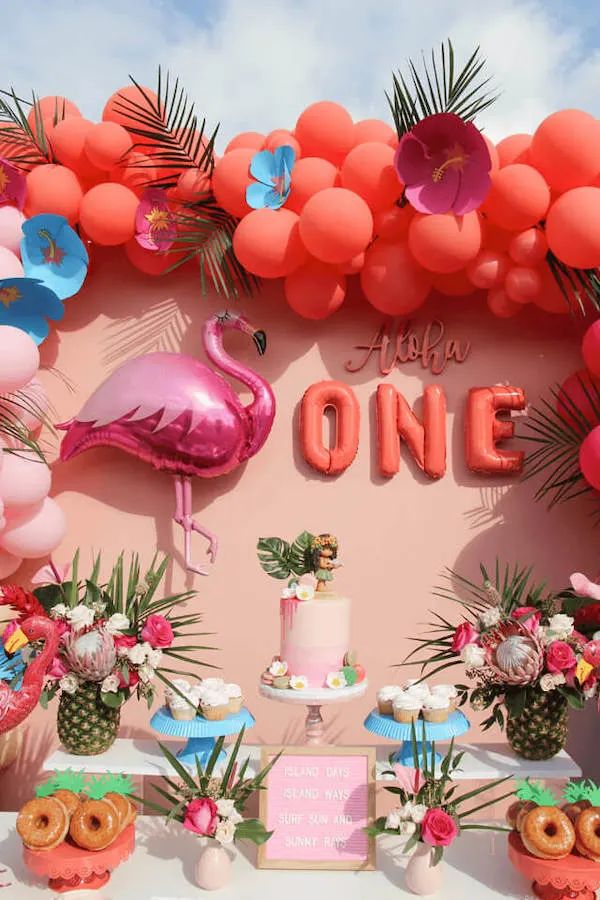 Lemonade Stand Balloon Decor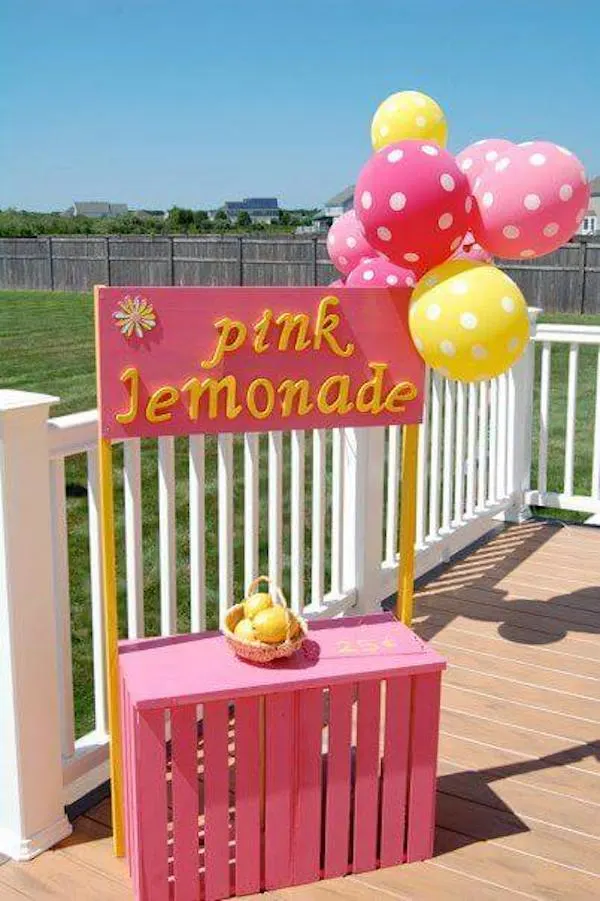 Cute Balloon Garland With Lovely Velvet Sheen Table Cloth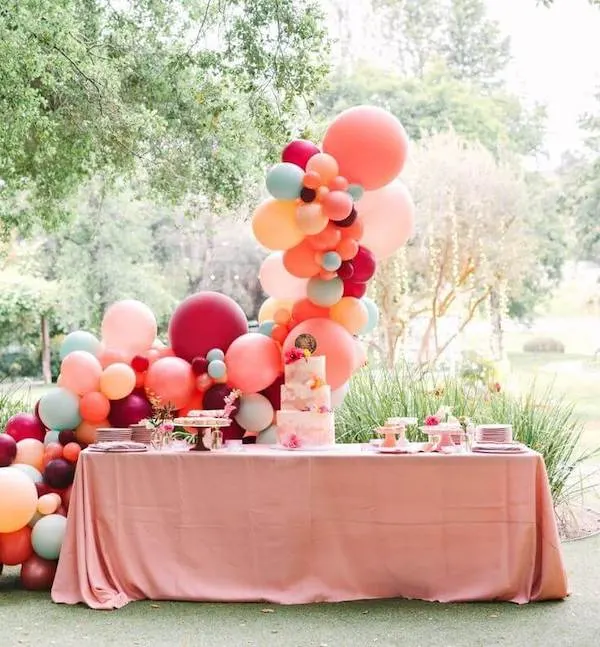 Popcorn Theme Birthday Party Balloon Decor
Circus Theme Birthday Party Balloon Decor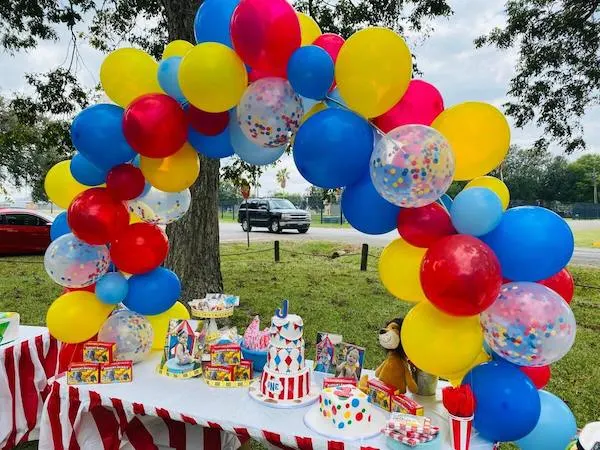 Lovely Boat Balloon Decor
Cute Balloons With Shine Products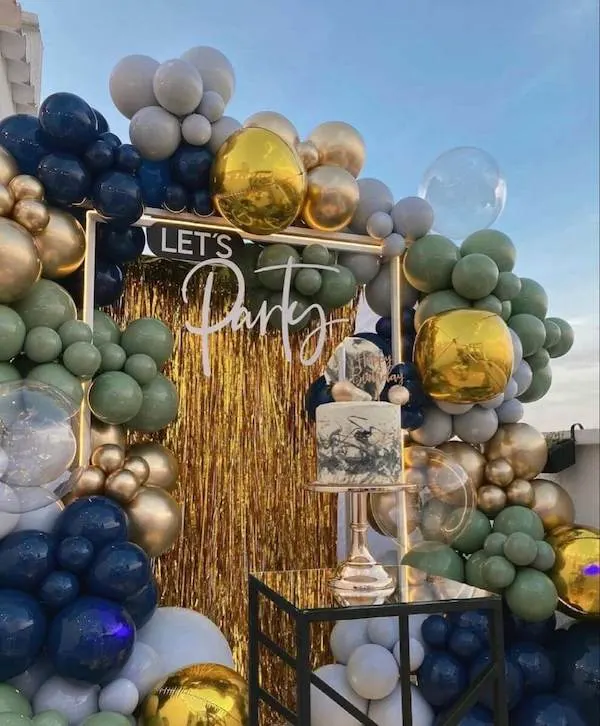 Front Porch Balloons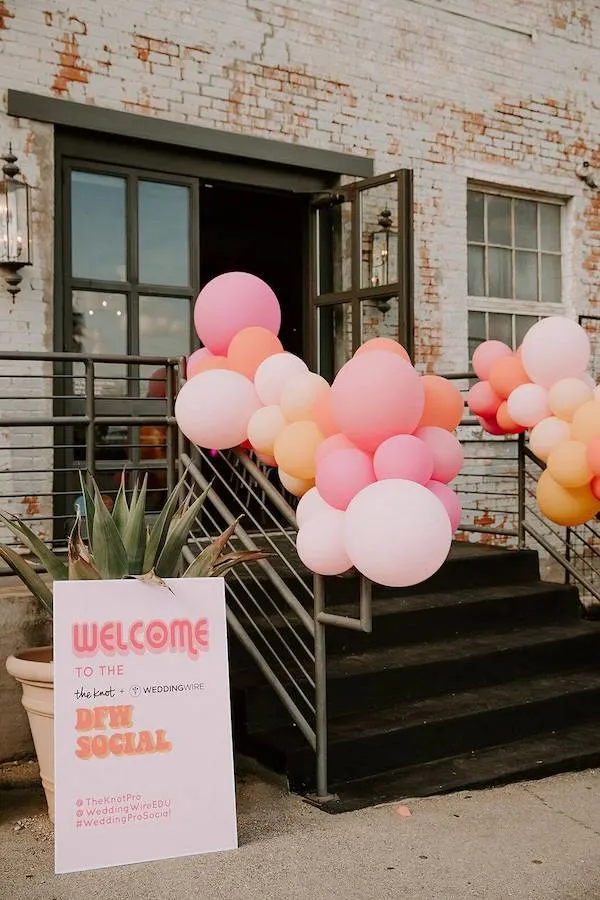 Hot Pink Balloon Decorations
Outdoor Pool Balloon Decor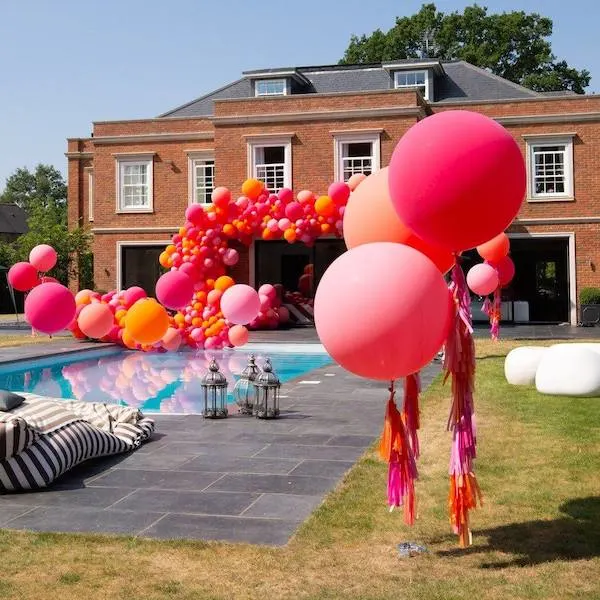 Pink Balloon Birthday Party Decor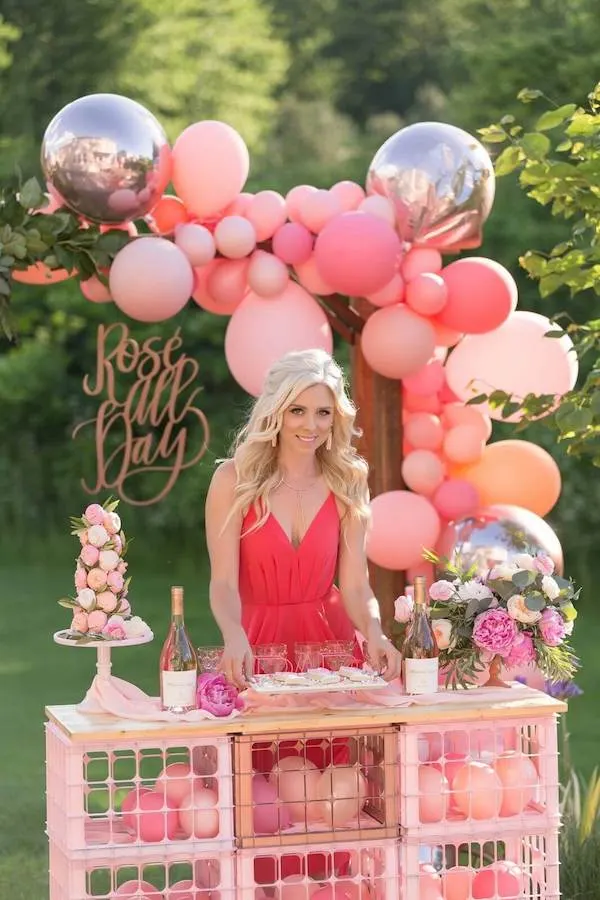 Mix Dark Color And Lighter Colors
Creative Balloon Party Decorations For Tables
Simple Creative Party Balloon Decor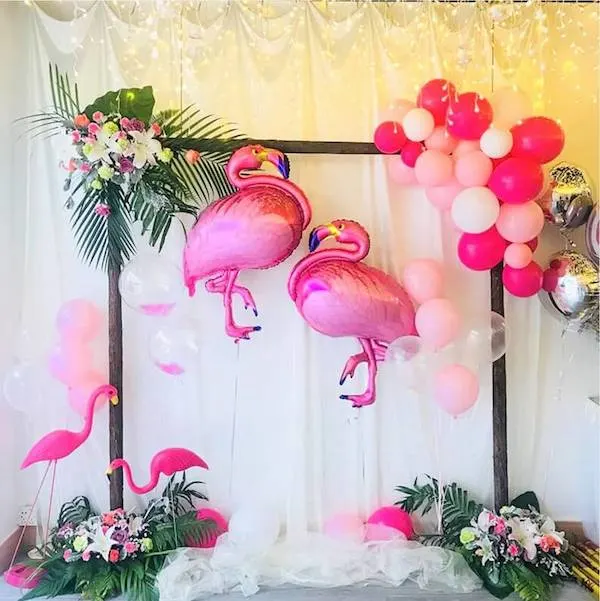 DIY Giant Balloon Table Decors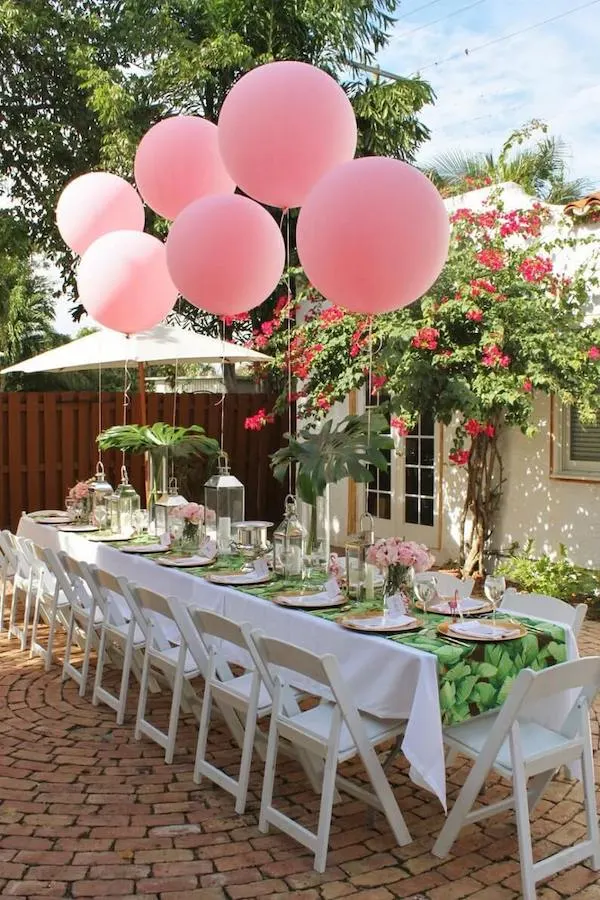 Barbie Theme Birthday Party Balloons
Helium Balloon Bouquets
Sweet Balloons For Garden Birthday Party
DIY Balloon Outdoor Decor
This post was all about outdoor birthday balloon decoration.
About The Author
Tracy is an experienced personal stylist, shopping expert, and fashion & lifestyle blogger. She has been featured on Time Magazine, Bustle, Best Life, Glam, The Zoe Report, Mic, and GOBankingRates, for her insights on fashion, beauty, home decor, and lifestyle. Read More
Related Posts: