Looking for the best plus size teacher outfit ideas? Check this post for the best style tips and plus size teacher outfits for different occasions to copy directly.
As a teacher, are you worried about dealing with the complicated teaching affairs every day, and needing to have perfect outfit for yourself? Would you like to have the best plus size teacher wardrobe within your preferred teacher budget? Are you looking for the latest trends and different ways to style your staples?
If yes, you've come to the right place!
In today's article, I am sharing with you the teacher's dress code for different schools, and the 50+ best affordable plus size teaching outfits from our favorite online shopping stores to shop for directly.
So scroll down to check plus size teacher outfit ideas, and don't hesitate to share the cute outfits to your Pinterest board, and share them on social media.
This post may contain affiliate links, which means I'll receive a commission if you purchase through my link, at no extra cost to you. Please read the full disclosure here.
This post is all about plus size teacher outfit ideas.
Best Plus Size Teacher Capsule Wardrobe Staples
While we recommend you check your school's dress code first (for example, some schools may not allow jeans, tees and sneakers) , below check staples for teacher capsule wardrobes:
Tops:
Fitted Colored Top With Sleeves
Graphic Tee / Teacher Tee
Peplum Tops
Black Blazer
White Shirts
White Tees
Chunky Sweaters
Favorite Cardigans
Denim Jackets
Long Coats
Bottoms:
Black Pants
White Pants
Skinny Jeans
Midi Skirts
Dresses:
Subtle Floral Prints Midi Dresses
Little Black Dresses
Shoes:
Low Heel/Flat Sandals
Sneakers
Loafers / Ballet Flats
Pointy Toe Shoes
Ankle Boots
Ahead, check our favorite plus size teacher outfit ideas.
Plus Size Teacher Outfit Ideas For Kindergarten Teacher
For kindergarten teachers, no-revealing casual outfits are the best outfit ideas.
It is recommended that you wear clothes in pastel colors and softer fabrics to make you look more gentle and cute.
Light shades of different colors, such as light pink, light yellow, light green, and light blue, are all very cute options.
In addition, you can choose lively and interesting patterns or prints for your top, so that all you need is a pair of well-fitting skinny jeans and comfortable flat shoes, you can make you very popular among your students.
Ditsy Floral Knot Cuff Peplum Tops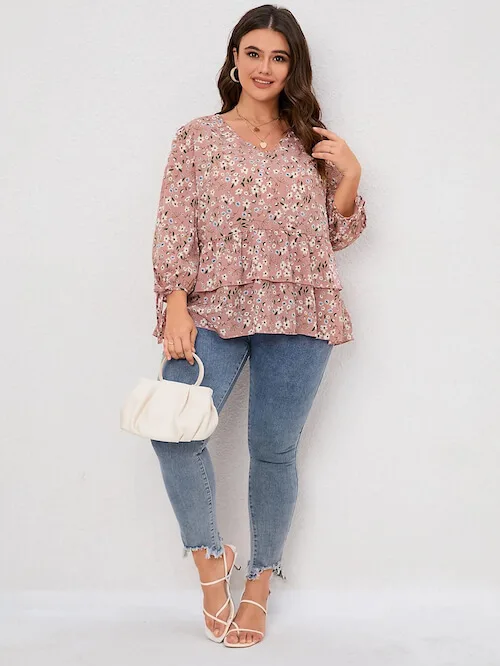 Allover Print Lace Trim Skirt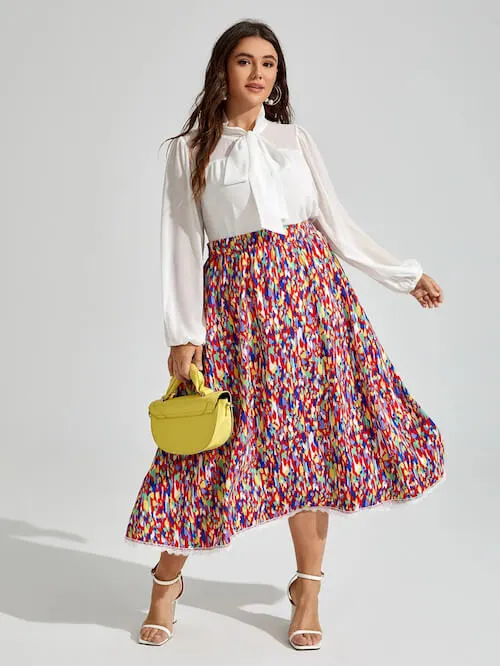 Brown Fuzzy Striped Cardigan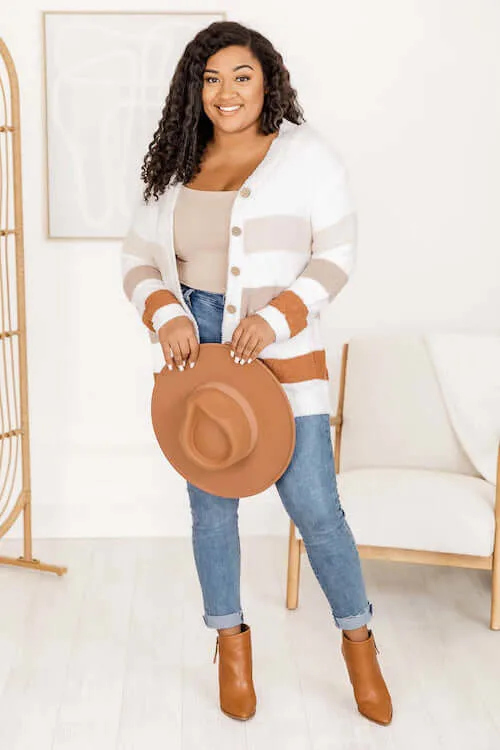 Color Block Drop Shoulder Chunky Sweater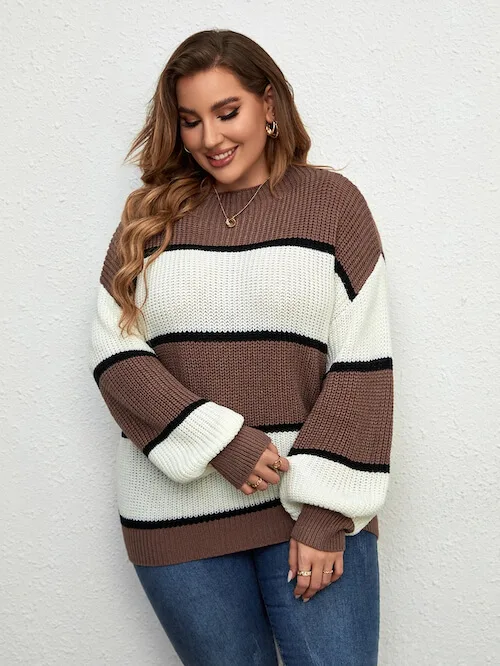 Pink Oversized Plaid Shacket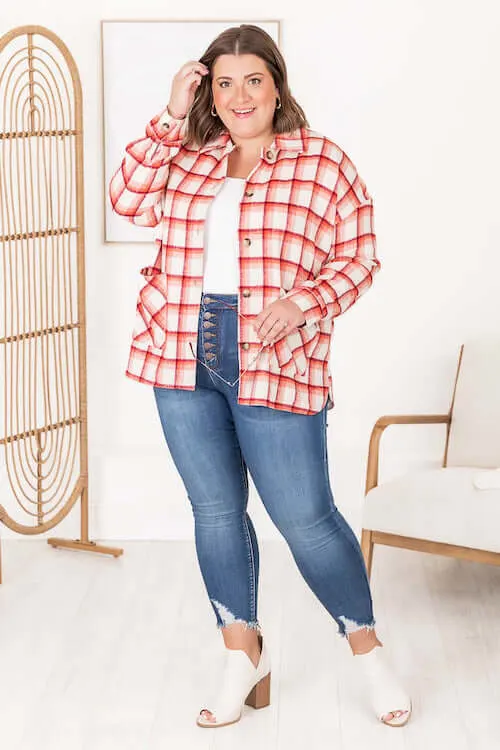 Teacher Floral Pink Corded Graphic Sweatshirt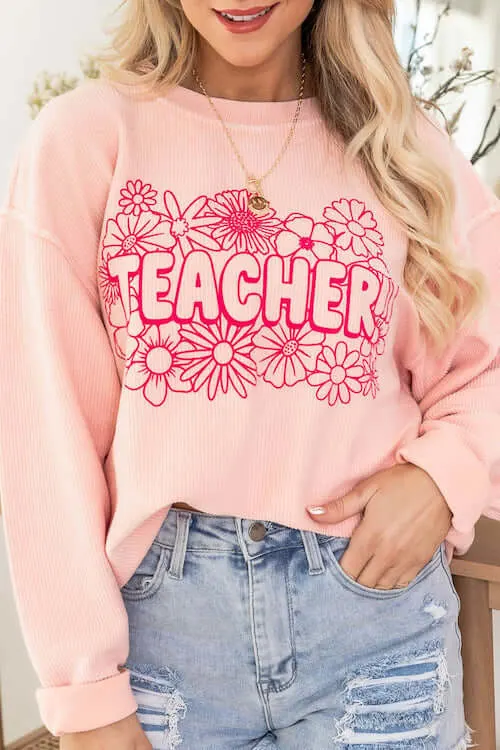 Teaching Makes Me Happy Cream Graphic Tee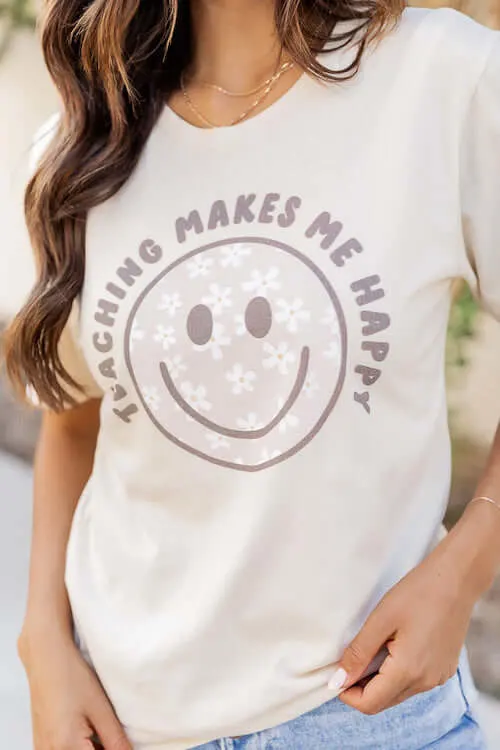 Plus Size Teacher Outfit Ideas For Elementary School Teachers
For elementary school teachers, you can choose more neutral colors other than black, such as brown, coffee, beige, and white, which will make you gentle, but also have good taste.
For plus size teachers, dark color is a good choice for modifying the figure. But black is often too dull for elementary school students, so brown or coffee, or dark plaid or print is a great choice for you.
Additionally, peplum tops are the classic tops for elementary school teachers. They are stylish and versatile, and can be paired with skinny jeans or nice pants to give you a neat and cute style for your school day.
Drop Shoulder Button Front Sweatshirt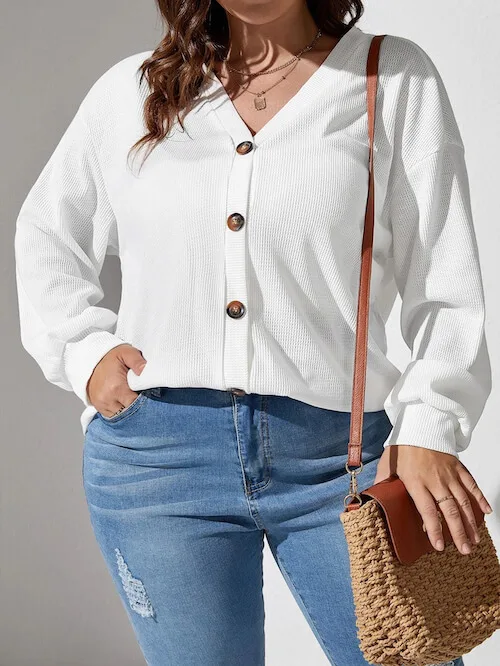 Grey T-Shirt Bodysuit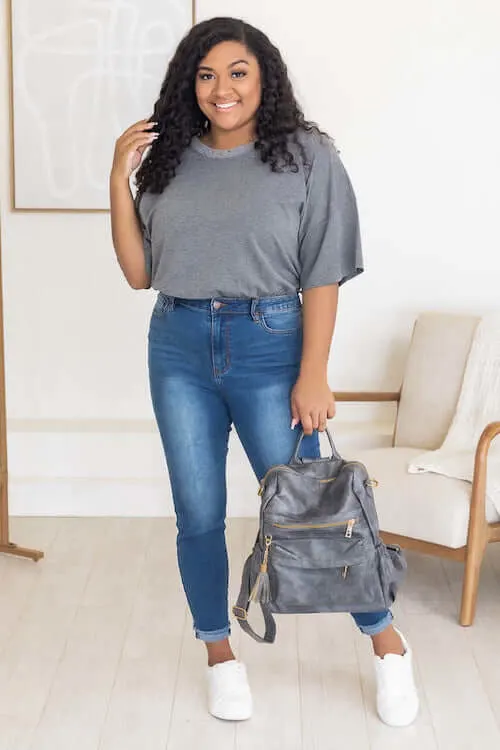 Camel Wrap Tie Cardigan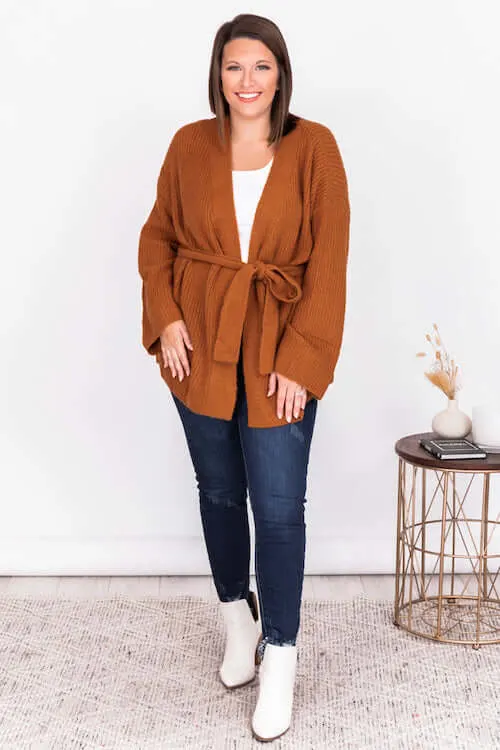 Plus Ruffle Wrap Blouse + White Skinny Jeans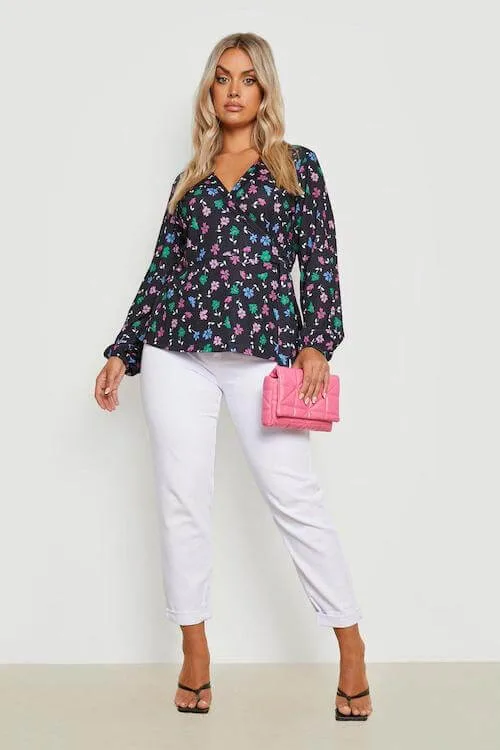 Solid Button Up Satin Shirt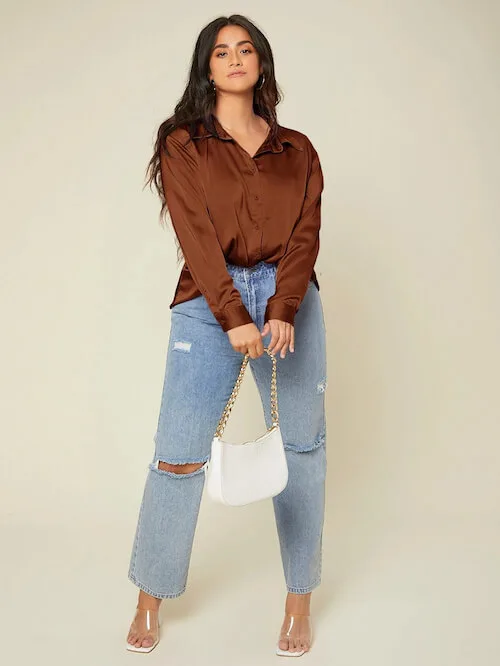 Floral Print Flounce Sleeve Peplum Hem Blouse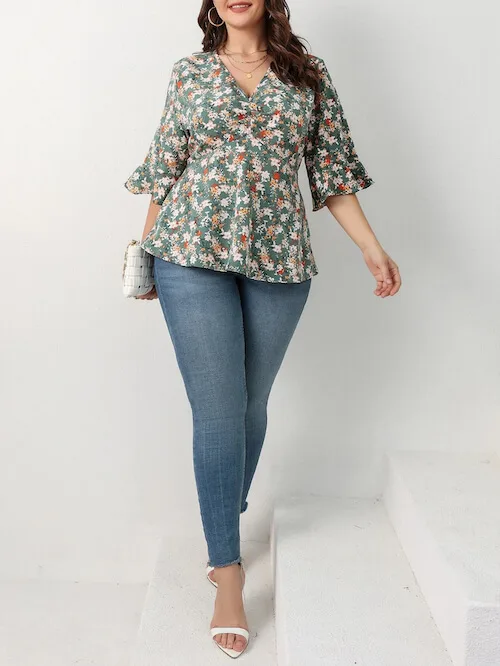 Olive Fuzzy Boatneck Sweater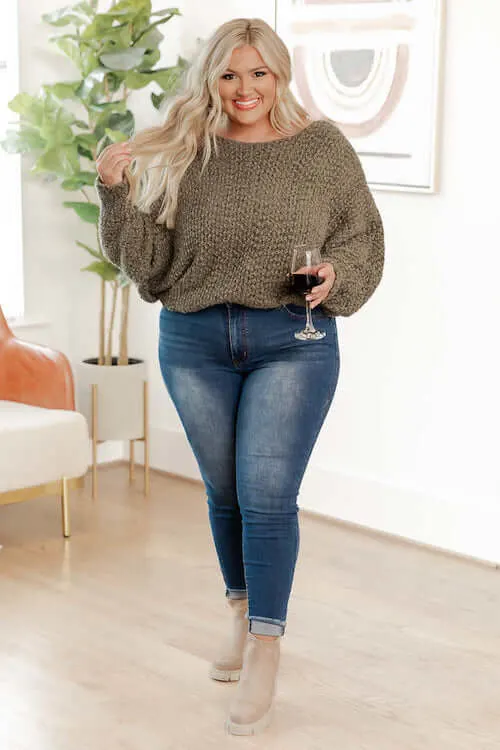 Oatmeal Button Front Gauze Blouse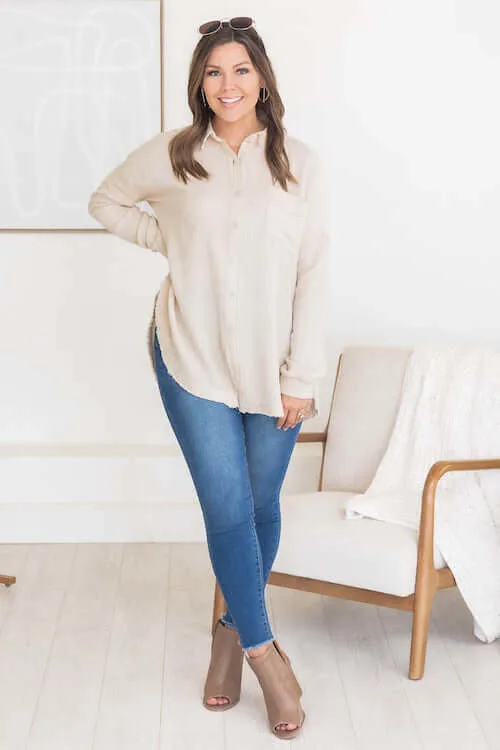 Taupe Multi Plaid Shacket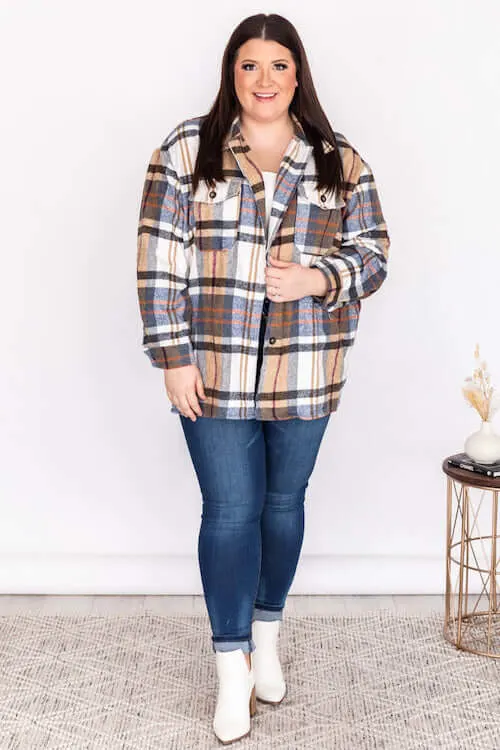 Brown Floral Midi Skirt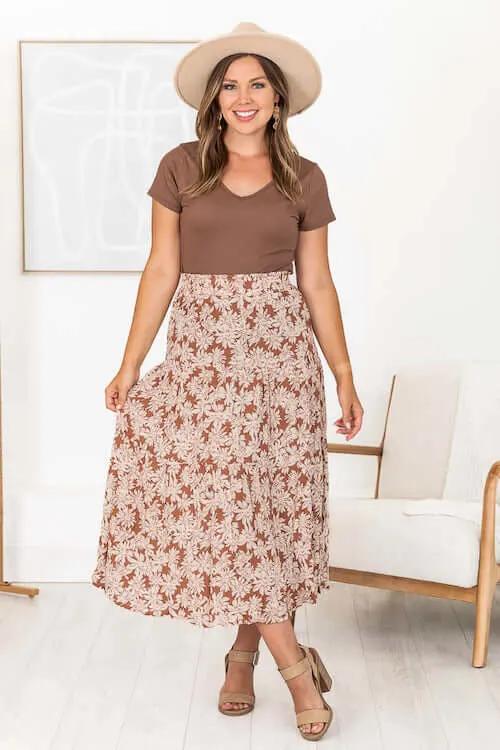 Hollow Out Flounce Sleeve Blouse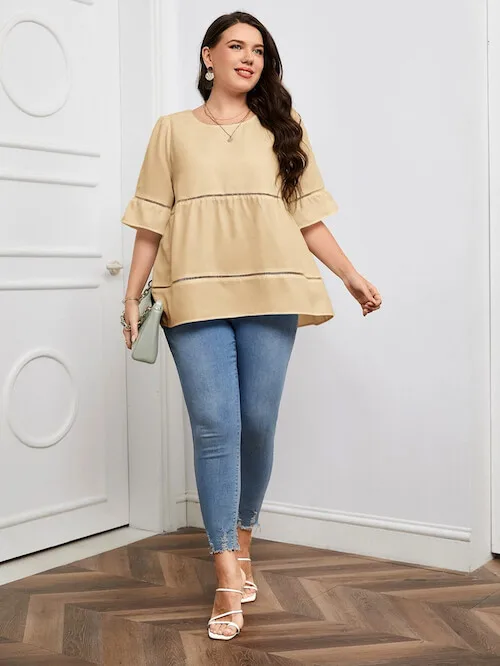 Tan Cardigan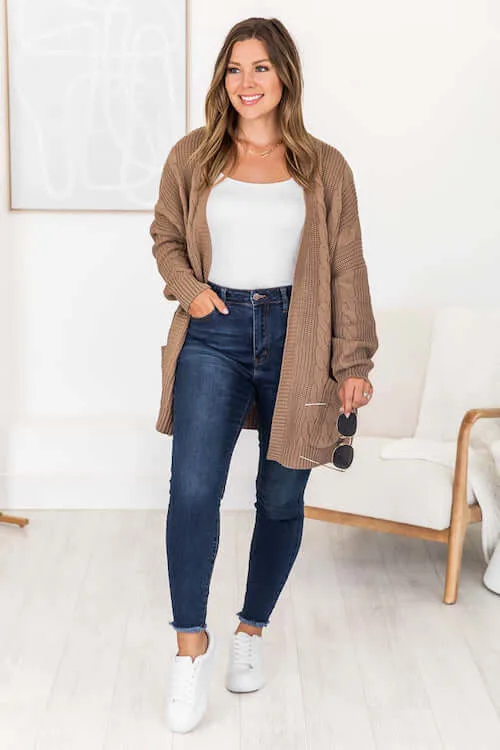 Plaid Print Belted Blouse
Plus Size Teacher Outfit Ideas For High School Teacher
A very practical piece of advice for high school teachers is to try to choose monochromatic plus size clothing pieces that will keep your outfits simple and give you great fashion taste.
But please avoid all black or all navy blue. They may not look fresh. Mix the dark colors with light colors or cute prints.
Small print skirts and little black dresses are also a great option for a more casual look, especially in summer. In fall and winter days, you can also wear it under your long coat for a very classy look.
Also, I highly recommend that you have a couple of nice jackets, well designed tops, and good quality work pants. Any combination of these pieces will give you a great fit in no time.
Surplice Neck Peplum Blouse + White Pants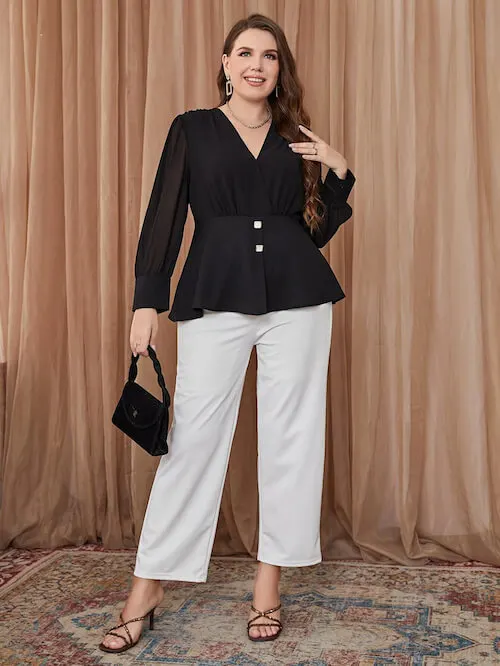 Button Front Schiffy Shirt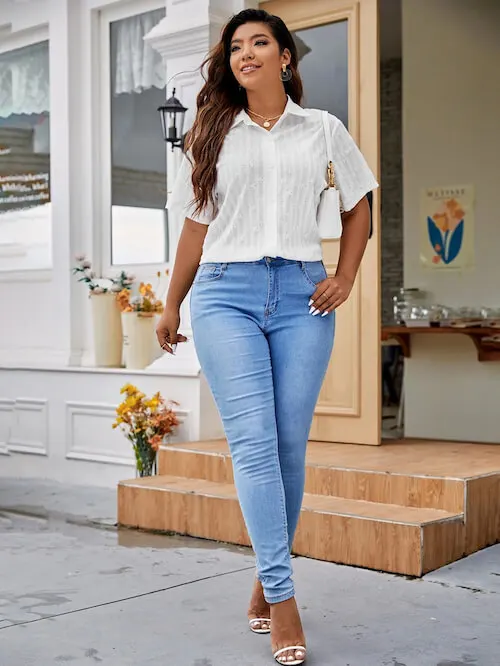 Polka Dot Print Notched Neckline Dress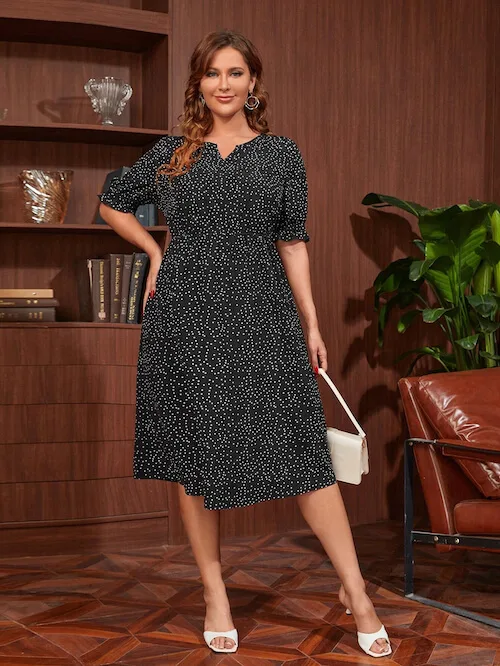 White Shirt + Paper Bag Waist Pants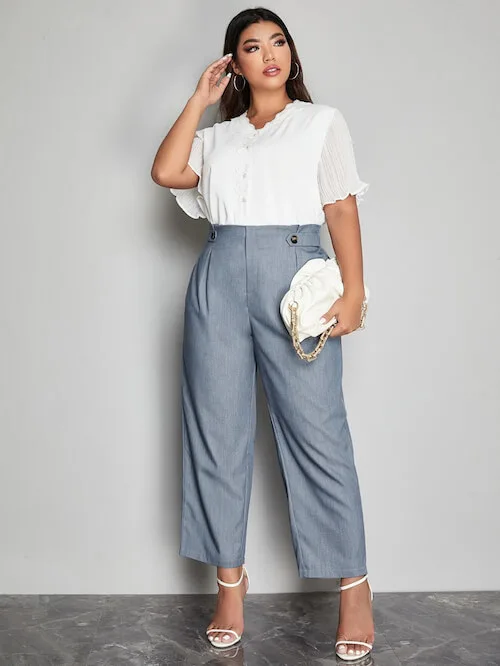 Little Black Dress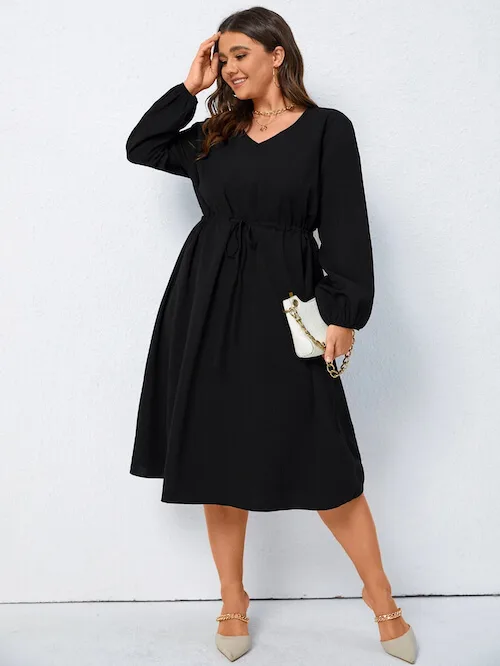 Flap Pocket Open Front Blazer
Solid Flounce Sleeve Blouse + White Dress Pants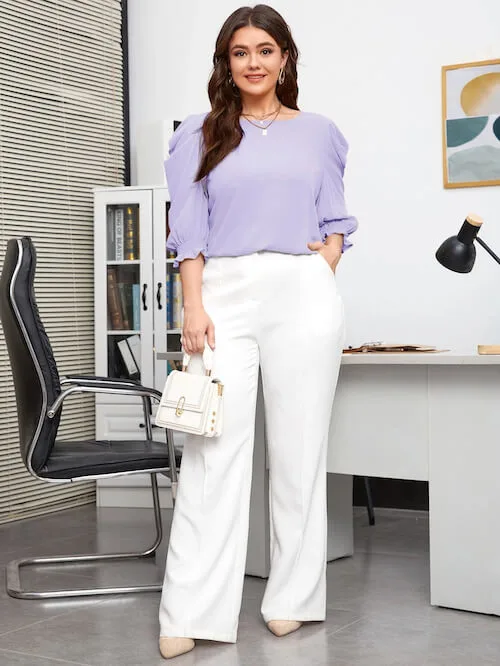 Plus Wool Look Blazer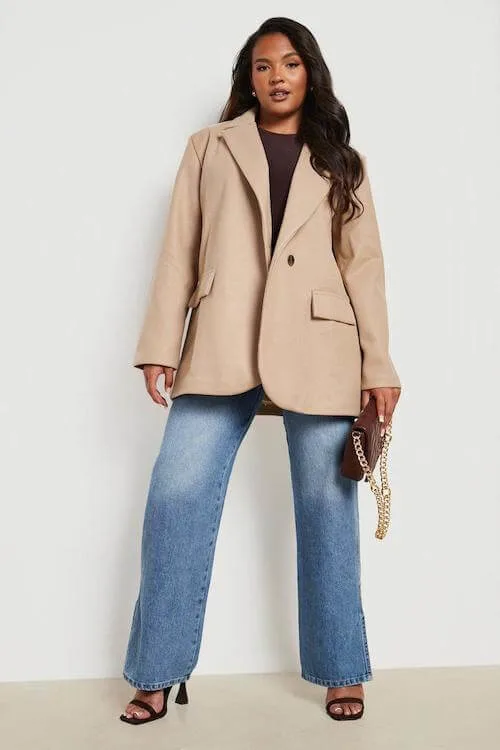 Beige Great Shirt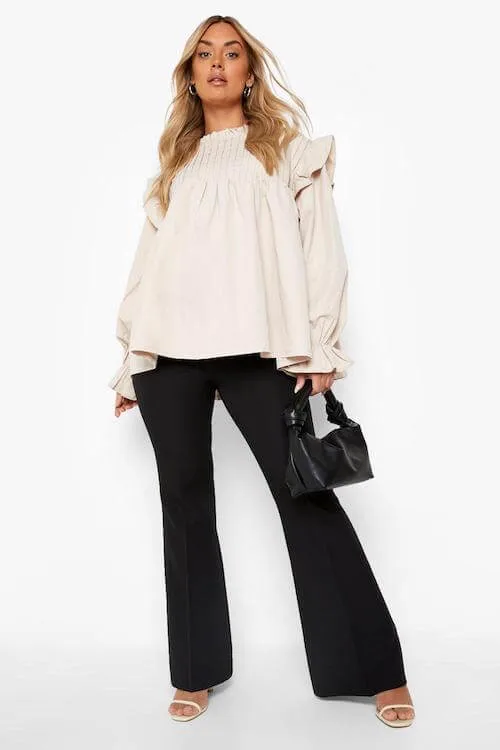 Chambray Wrap Top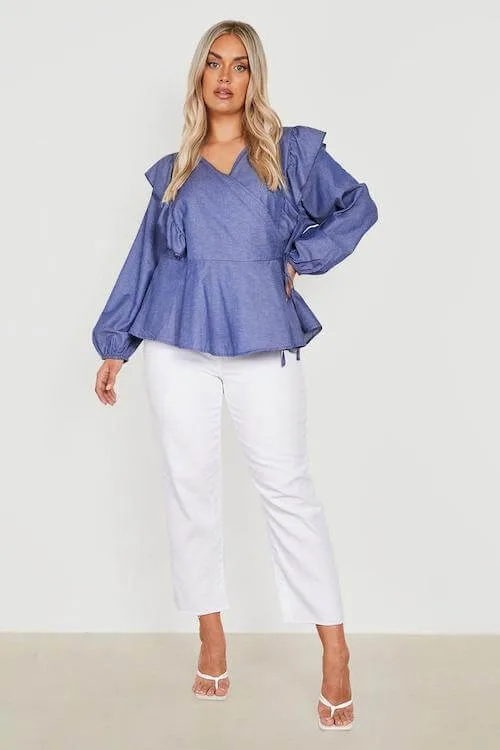 Charcoal Ribbed Shacket
PREMIUM PLUS 100% COTTON STRIPED SWEATER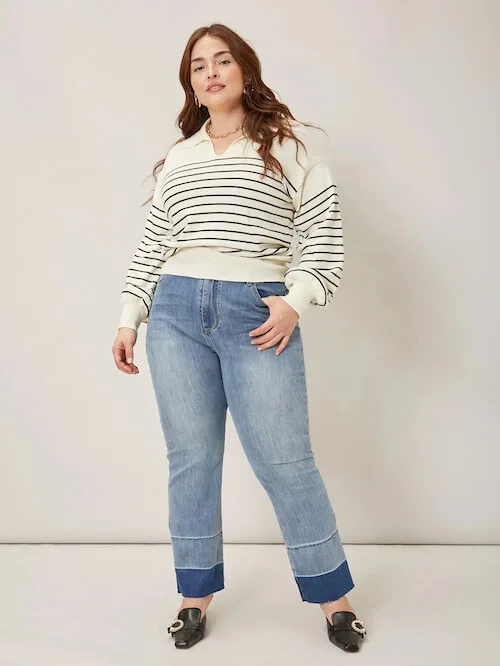 Curved Hem Belted Shirt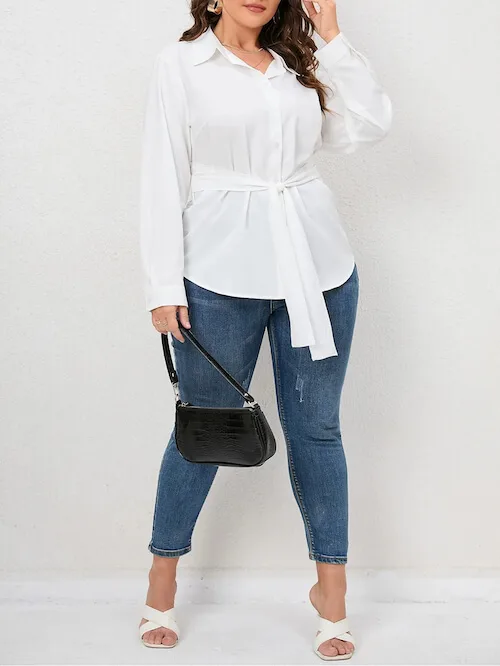 O-ring Belted Denim Jacket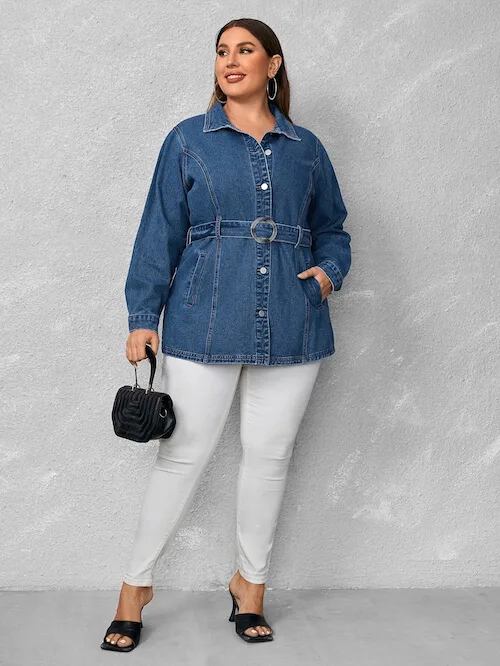 Colorblock V Neck Sweatshirt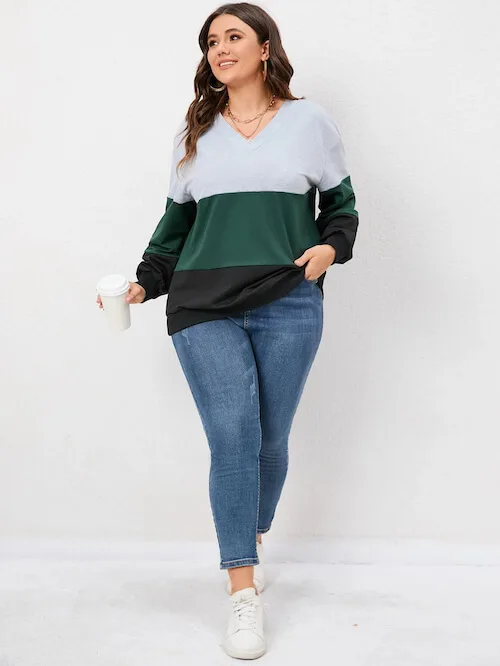 Plus Size Cute Teacher Outfits For First Day Of School
For most teachers, a cute Teacher quote tee or sweatshirt is the best choice to start a new school year.
You can also choose a brighter color top, or a beautiful floral skirt, or try different patterns to give your colleagues and students a fresh look and make them have a great impression of you.
Ditsy Floral Knot Cuff Peplum Blouse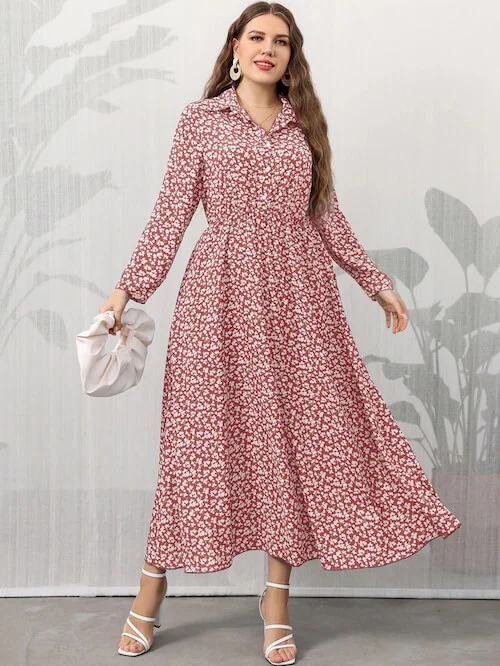 Ditsy Floral Frill Trim Blouse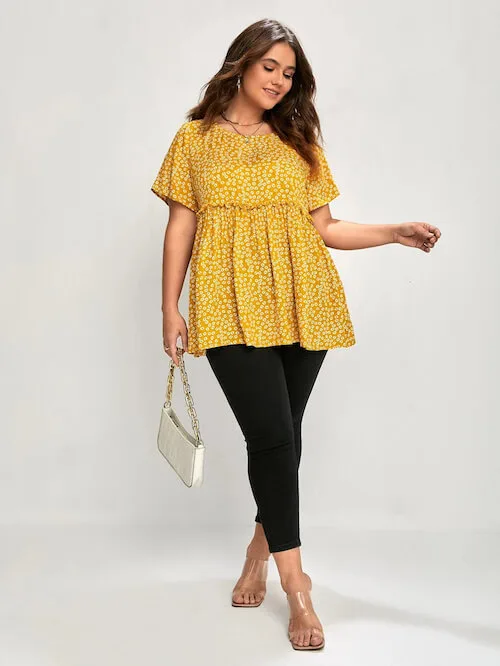 Yellow Blazer + Black Pants + Black Ankle Boots / High Boots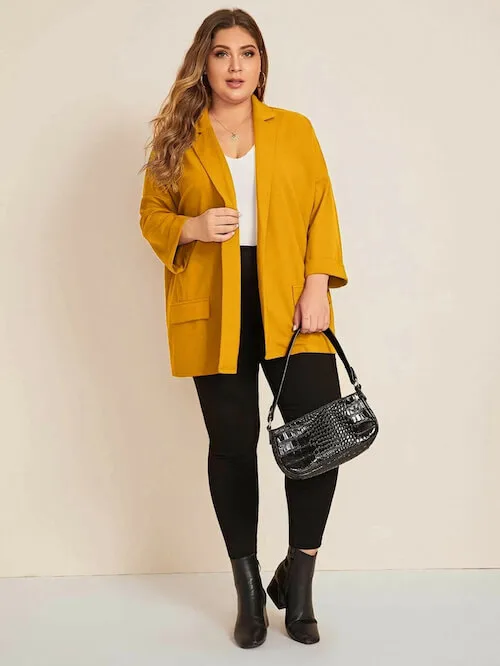 Graphic Teacher Tee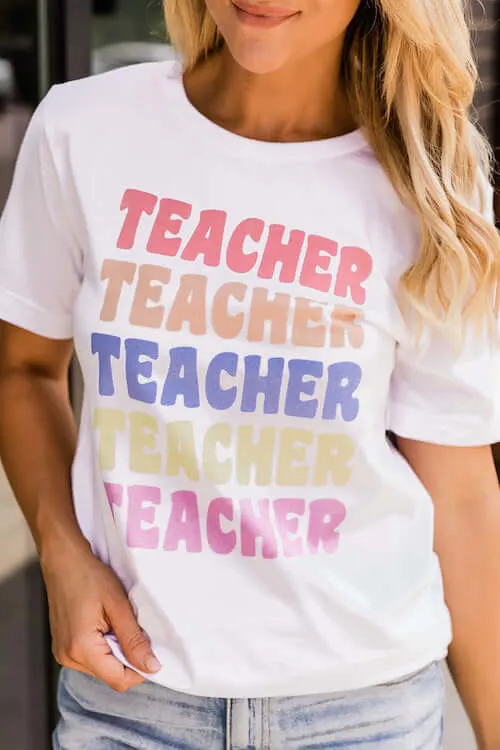 Teacher Block Navy Corded Graphic Sweatshirt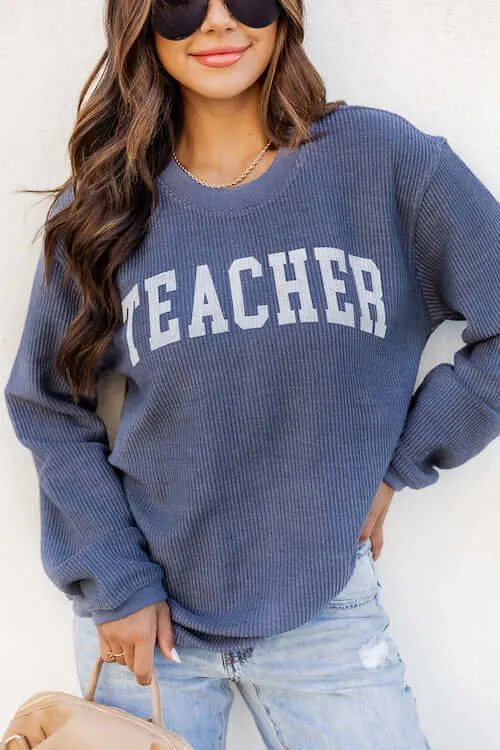 Plus Size Stylish Teacher Outfits For Holidays And Parties
For all kinds of holidays, such as Valentine's Day, Thanksgiving, Christmas and more, if you need to participate in school activities, here are our carefully selected outfits for you.
They are well designed with the best festive vibes to make you stand out. Complete the look with a chic statement necklace or a pair of nice hoops.
Rust Spotted Tiered Midi Dress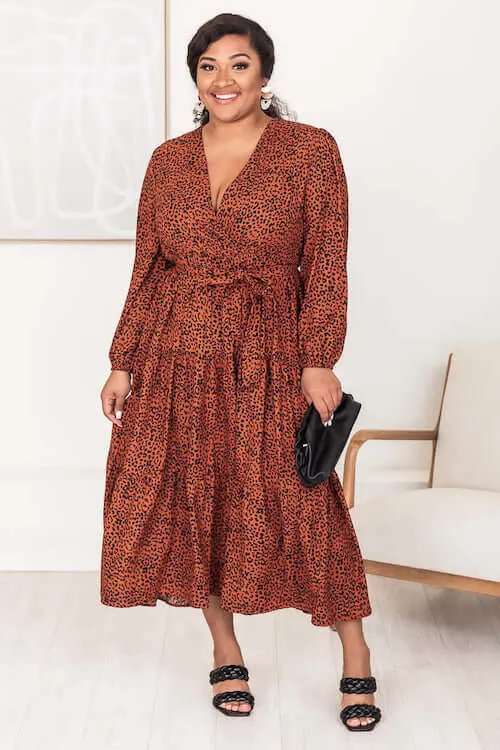 Fake Button Wide Leg Pants + White Tee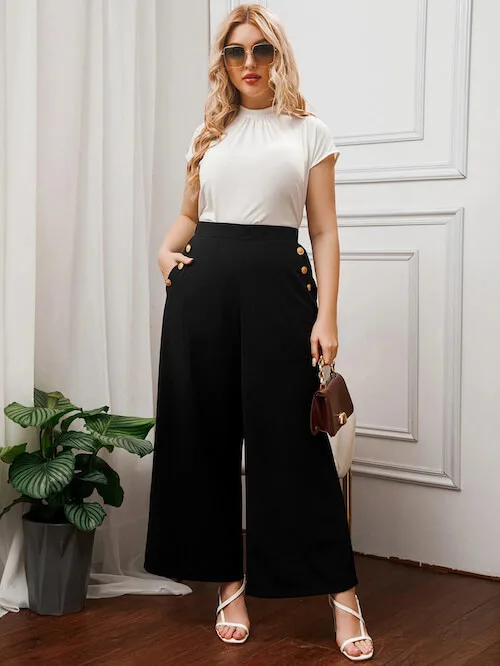 Rust Herringbone Sweater + Ankle Boots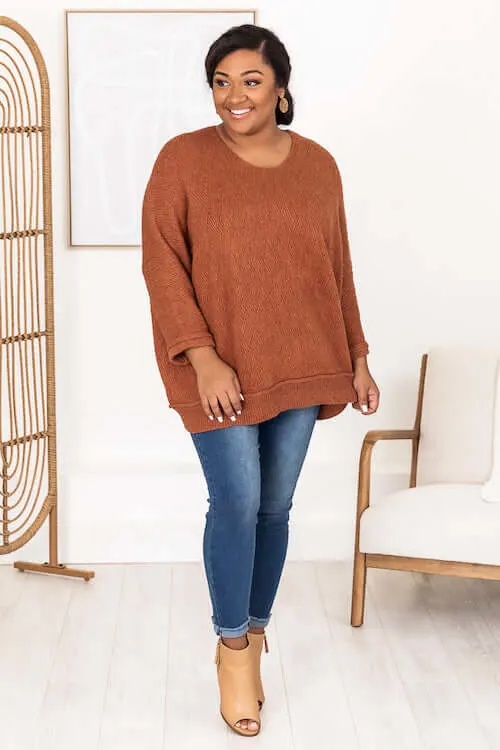 Heart Print Skirt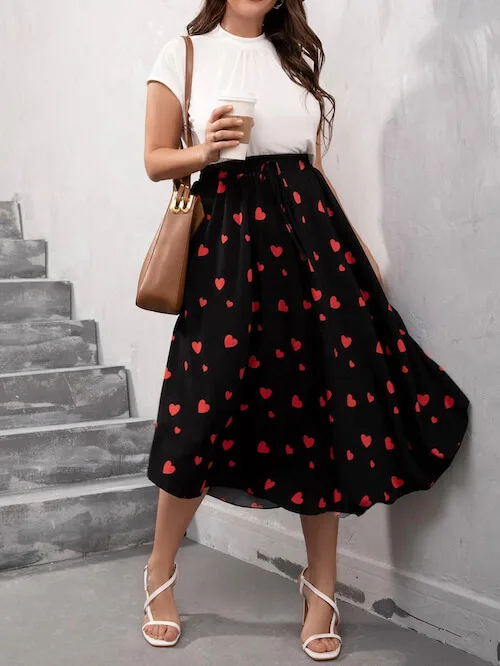 Graphic Print Puff Sleeve Tee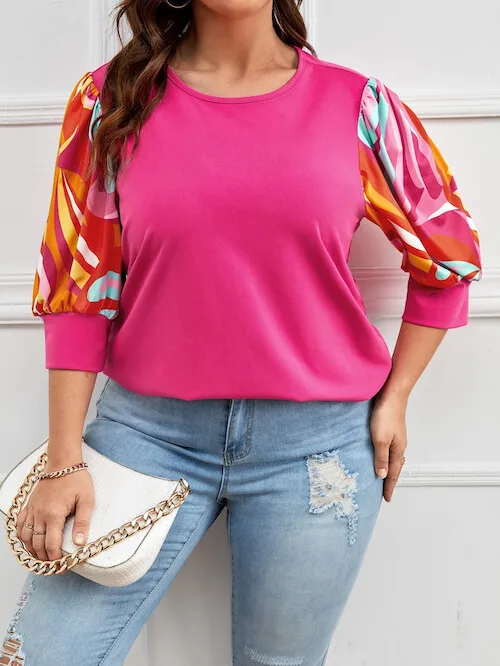 Copper Pleated Midi Skirt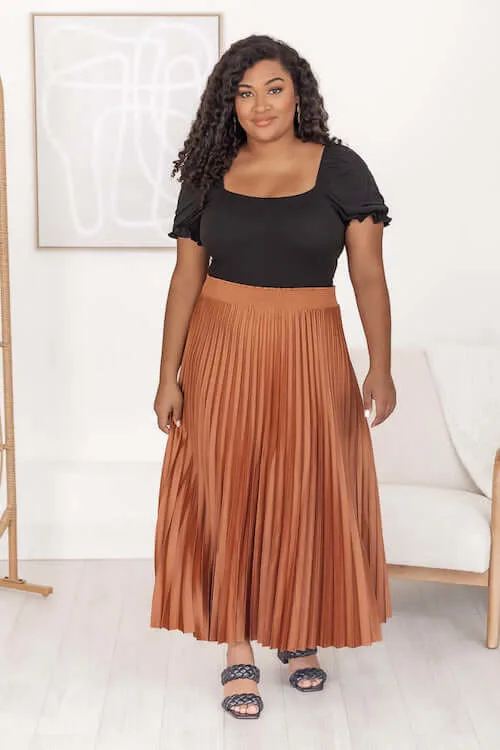 Burgundy Cozy Cardigan + Leggings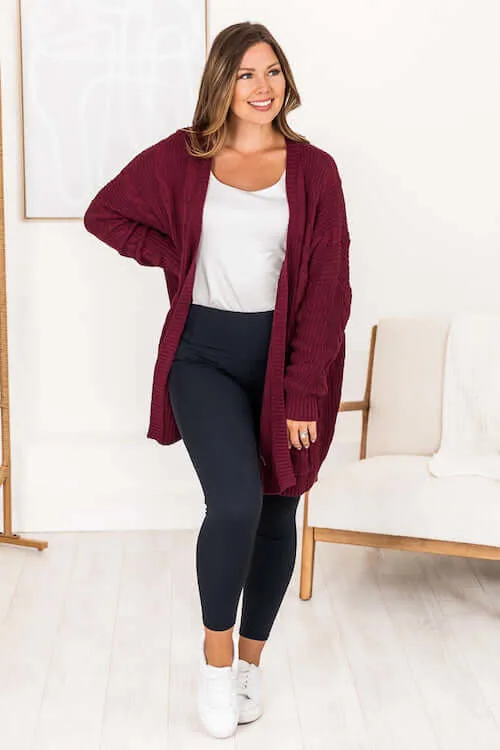 Best Plus Size Teacher Interview Outfits
If you need to attend a teacher interview, then you can choose a darker color item among the styles you usually like to make you look more experienced and more trustworthy.
Please avoid choosing too eye-catching or fashionable jewelry, a few simple and delicate jewelry can brighten your overall look.
Polka Dots Belted Wrap Top + Black Pants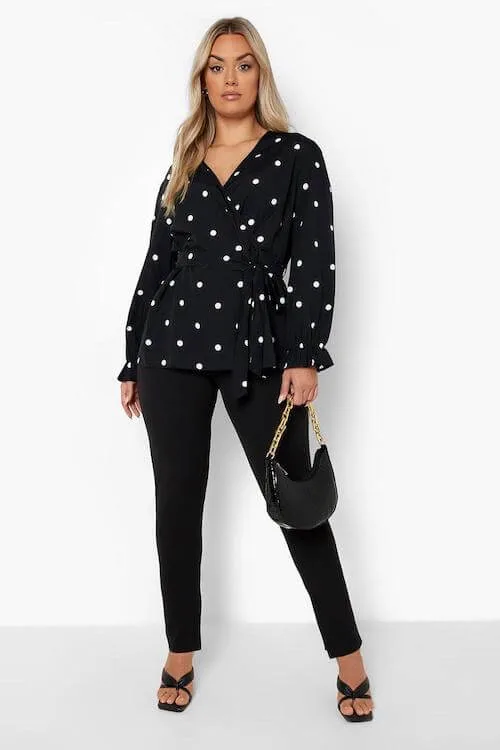 High Waist Work Pants + Loafers / Ballet Flats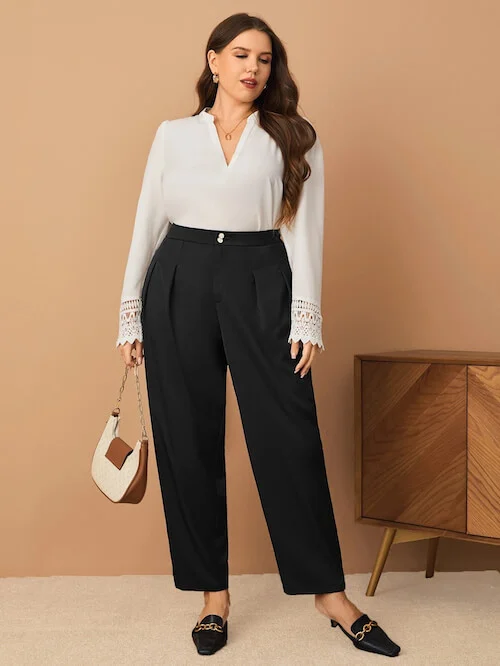 Business Casual: Black Blazer + White Skinny Jeans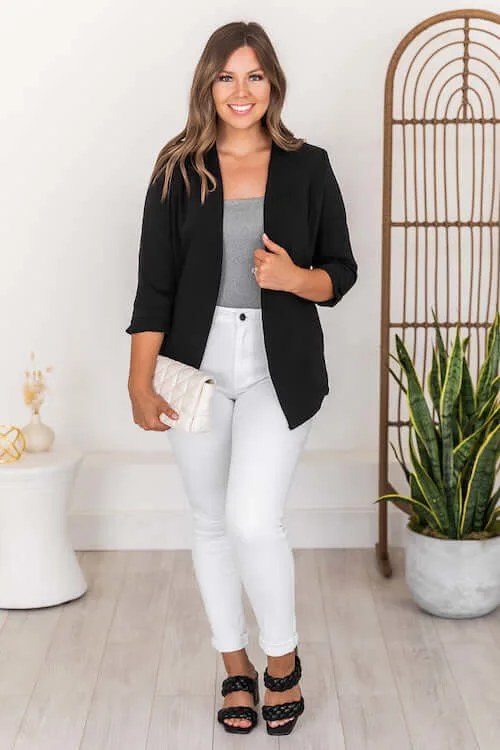 This post was all about plus size teacher outfit ideas.
About The Author
Tracy is an experienced personal stylist, shopping expert, and fashion & lifestyle blogger. She has been featured on Time Magazine, Bustle, Best Life, Glam, The Zoe Report, Mic, and GOBankingRates, for her insights on fashion, beauty, home decor, and lifestyle. Read More
Related Posts: