Looking for chic and sexy honeymoon outfits? Check this post for the best honeymoon fashion guide for the bride and the sexiest outfit ideas you'll want to add to your honeymoon packing list! From beach wear to fall and winter romantic outfits, we've got you covered!
Planning a honeymoon is a big undertaking, and the right outfits can make all the difference.
Whether you are jet-setting to beaches in Mexico or Jamaica, Hawaii or the Maldives, or other tropical places, or visiting Italy in fall or winter, there's a variety of sexy honeymoon outfits that will look chic while keeping up with your adventurous spirit.
If you are looking for the best honeymoon outfit ideas for the bride, you've come to the right place.
In today's article, I am sharing with you the best fashion guide for different kinds of honeymoons and the sexist styles for your romantic getaway.
The best part? You can shop for these outfits directly from our favorite online fashion stores!
So scroll on to check these honeymoon outfit ideas and don't hesitate to pin them to your Pinterest board, and share them on social media sites.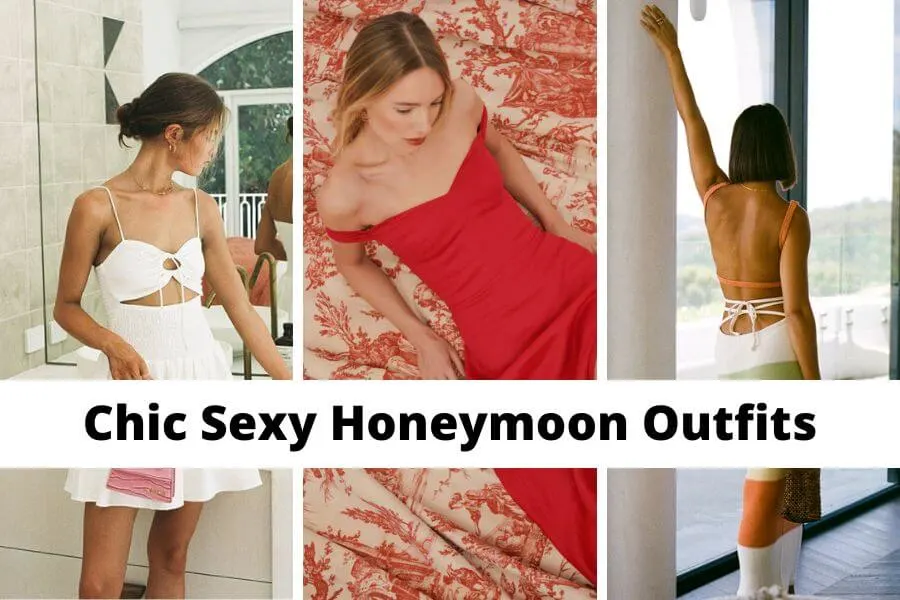 This post may contain affiliate links, which means I'll receive a commission if you purchase through my link, at no extra cost to you. Please read the full disclosure here.
This post is all about sexy honeymoon outfits.
What are the trends in honeymoon wear?
Honeymooning is an exciting milestone in any couple's lives and the perfect opportunity to indulge in a bit of luxury.
For the bride, honeymoon wear has come a long way over the years, allowing her to feel chic and confident as she embarks on this magical journey with her partner.
Modern brides are now looking for pieces that are light and airy, with comfortable fits that don't compromise style.
From bold beach-ready ensembles to romantic floaty maxi dresses, there is something for every bride out there.
Accessories such as straw hats, oversized sunglasses and statement jewelry all play their part in creating an effortless yet glamorous look for those special moments spent together.
This season sees plenty of pastel shades too – from delicate pinks and blues to classic white – perfect for sunny days spent exploring new places together.
How can I look hot on my honeymoon?
Looking hot can be achieved without much effort.
All you need is the right combination of fashionable items and a few tips.
To start, try pairing some high heels with an elegant skirt or dress.
Heels will give you the perfect amount of sass and sexiness, while still looking classy.
For skirts and dresses, choose something that compliments your body type and figure.
Whether it's a maxi dress or a mini skirt, make sure it enhances your curves in all the right places.
For example, if you have wide hips try going for an A-line skirt which will help create a balance between your upper body and lower half.
Keep colors neutral yet vibrant; light blues and olive greens are always good choices for adding subtle hints of style that won't overpower the look.
What should I wear on my honeymoon night?
Going on your honeymoon is one of the most exciting and romantic times of your life.
What you wear on this special night should be memorable and special, too.
Matching bra and panty sets can offer an intimate look while dressing gowns provide a soft yet stylish touch.
Camisoles can make any outfit versatile while satin pajamas give off that cozy yet fashionable vibe.
If you're looking to feel extra luxurious, why not try a robe?
Whatever kind of lingerie you decide to go with, make sure it's something that makes you feel confident, comfortable, and beautiful as it will definitely help set the tone for an unforgettable evening!
Should my lingerie match my nightwear?
While some might think that matching lingerie and nightwear isn't necessary, it can add a special touch, particularly for a honeymoon.
Matching lingerie and nightwear sets come in all shapes, colors, sizes and styles.
Whether you choose something traditional or something with a modern twist, they will make sure you look your best while also creating an intimate atmosphere with your partner.
If you opt for a classic style like an ivory lace bra and panty set paired with a matching camisole or chemise, it will add an aura of romance to your honeymoon bedroom look without being overly obvious.
Can I wear white on my honeymoon?
The answer is yes!
White is an excellent choice for brides who want to look and feel their best as they jet off on their romantic getaway.
From delicate sundresses to breezy cover ups and romantic lingerie, there's no shortage of options when it comes to wearing white on your honeymoon.
Whether you opt for airy whites or muted creams, these timeless pieces will ensure that you look chic and effortless wherever your destination may be.
What does a bride wear on her honeymoon to different destinations?
For the bride looking to find the perfect outfit for her honeymoon, there are a few key points to keep in mind.
Whether you plan to jet off to an exotic location or stay closer to home, you want to look and feel sexy without sacrificing comfort.
To achieve this balance, consider selecting pieces that are classic yet modern and will stand the test of time.
Start with classic silhouettes such as wrap dresses and jumpsuits in airy fabrics like chiffon or linen that move with you.
Opt for items of clothing with details like ruffles or lace accents that can be dressed up or down depending on your destination plans.
For added glamour, accessorize with statement jewelry and a great pair of heels (pack a pair of flats though just in case).
Now, I am sharing with you styling tips for different honeymoon destinations.
What should I wear on a beach honeymoon?
Start with the perfect swimwear. Whether it's a classic bikini or an elegant one-piece swimsuit, make sure you pick something that fits your style and flatters your figure.
Don't forget cover-ups like breezy dresses that you can take off once you're out of the water but still provide protection against sunburns while roaming around town during the day.
The right pair of sandals will also come in handy – choose something light yet sturdy if you plan to explore together, or go for platforms or wedge heels for romantic dinners at night.
Honeymoon outfits for beach
From flowy maxi dresses teamed with statement jewelry to cute bikini sets paired with a sarong skirt; there are plenty of options when it comes to beach-ready looks.
Choose styles with lightweight fabrics that breathe easily in the heat and don't forget practical accessories like sun hats, flat sandals and light scarves – all of which can be easily packed into your suitcase!
For beach destinations, light dresses made from breathable materials such as linen are ideal for hot days spent lounging in the sun or relaxing on the sand.
If you want to show off some skin, opt for maxi dresses with cutouts, high slits and plunging necklines that will flatter any body shape.
For cooler evenings spent walking along the shoreline, choose something cozy like an oversized sweater paired with jeans or shorts.
Honeymoon outfits for Mexico
Lightweight fabrics are key when packing for a Mexican vacation so look out for breezy maxi dresses and shorts that will keep you cool while in the sun.
Natural tones like beige, olive green, and white are perfect colors to reflect the beauty of Mexico while also looking chic as the bride on your romantic getaway.
Honeymoon outfits for Jamaica
For days spent sightseeing, opt for sundresses in light materials like linen or chiffon.
Choose an empire waist dress for a timeless look and wear a pair of sandals that can easily transition from day to night.
When there's a chance of rain, bring along an airy cardigan or light shawl.
A fun touch is to add in accessories with vibrant colors and prints – think headbands with tropical flowers or scarves adorned with island scenes.
Honeymoon outfits Hawaii
A lightweight maxi dress with a floral print is essential for any Hawaiian vacation – it's both comfortable and fashionable!
Perfect for days spent lounging at the beach or exploring tropical gardens and waterfalls, choose a style with adjustable straps so it can be worn off-the-shoulder or as a halter neck.
Maldives honeymoon outfits
Maldives is an exotic paradise, a perfect destination to start your life as newly-weds.
Whether you're planning to explore the pristine beaches and vibrant coral reefs or just want to relax in an overwater villa, it's important that you look your best on the honeymoon of your dreams.
Rock the classic beachwear look with high-waisted shorts and brightly colored crop tops.
Play around with prints like floral and polka dots for a fun touch.
For men, opt for linen shirts and trunks for a more relaxed style. Don't forget to accessorize—try quirky hats, straw bags, cute sunglasses and anklets for an even better feel!
Italy honeymoon outfits
For those planning a honeymoon in Italy, the right wardrobe is essential.
Whether you're exploring the picturesque cities of Rome, Venice and Florence or taking in the beauty of the Italian coastline, an outfit that looks chic and exudes romance can make your trip even more special.
With just a few key pieces, you can create an effortlessly stylish look for every occasion during your Italy honeymoon.
Make sure to pack light materials like linen and cotton as well as some statement pieces like bright floral prints or delicate lace details.
Floaty dresses are perfect for lunch by the lake or sightseeing around town, while lightweight trousers paired with a bright crop top will ensure you stay cool in hot weather.
Tropical honeymoon outfits
Start by selecting pieces that are lightweight and breathable – think linen trousers, flowing skirts, and breezy tops.
If you're planning to explore inland destinations like jungles or mountains, opt for sturdier materials such as cotton or denim.
Try experimenting with bright colors and patterns – floral maxi dresses create a romantic feel while bold stripes emphasize a playful attitude.
What do I need for a winter honeymoon?
It's important to stay warm and comfortable in cold weather.
Pack layers of clothing for both day and night so you can easily adjust depending on the temperature indoors or outdoors.
Don't forget accessories like hats, gloves, scarves and waterproof boots so you can enjoy outdoor activities without feeling cold!
And finally, don't forget warm sleepwear such as flannel pajamas or an extra cozy blanket for those cozy nights in.
Fall honeymoon outfits
Fall offers an abundance of fall honeymoon outfits for brides so they can express their individual style in an effortless way.
When selecting your honeymoon wardrobe, look for pieces that are comfortable yet luxurious.
Think lightweight chiffon dresses with block heels or structured blazers with distressed jeans and booties – the possibilities are endless when it comes to creating a chic ensemble you can wear from day-to-night.
Don't forget accessories; an eye-catching bag, funky sunglasses, and delicate jewelry will complete any outfit beautifully.
Want more inspiration? Scroll on to check our favorite sexy honeymoon outfits to copy and shop for directly.
Sexy Honeymoon Outfits For Women
Red Maxi Dress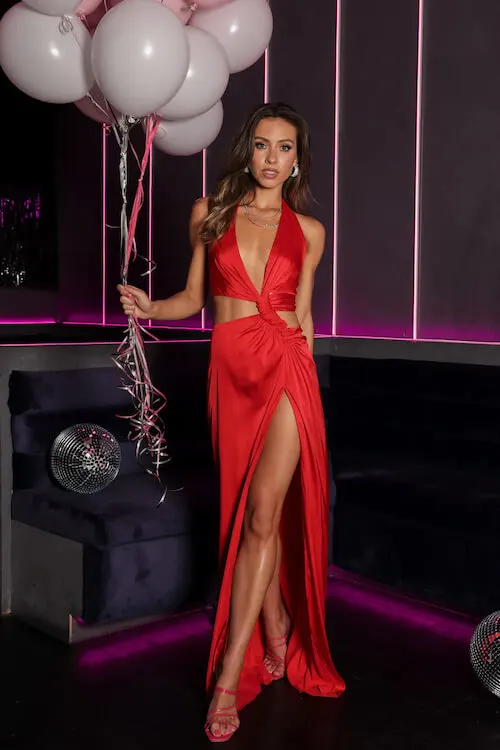 White Dress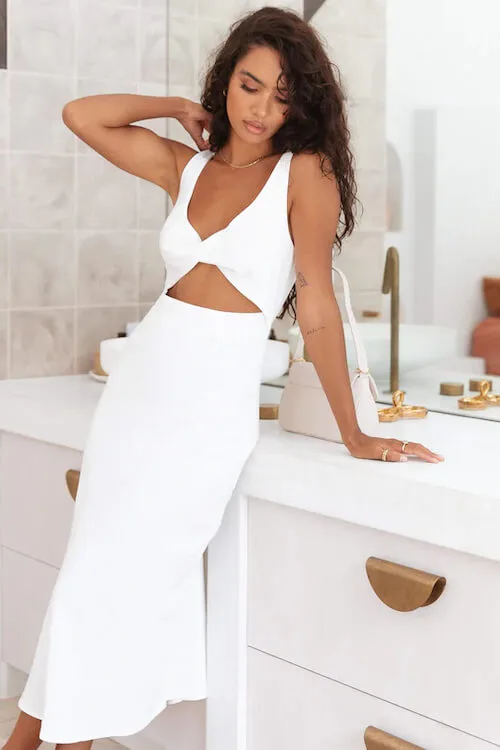 Lace Dress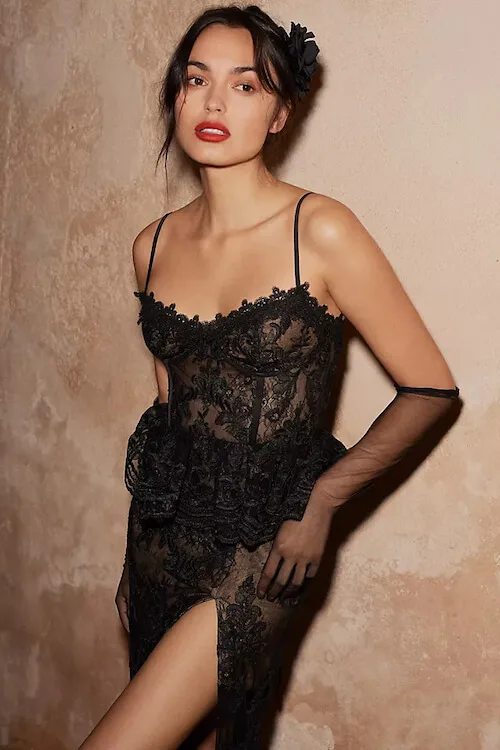 Mini Floral Dresses For Women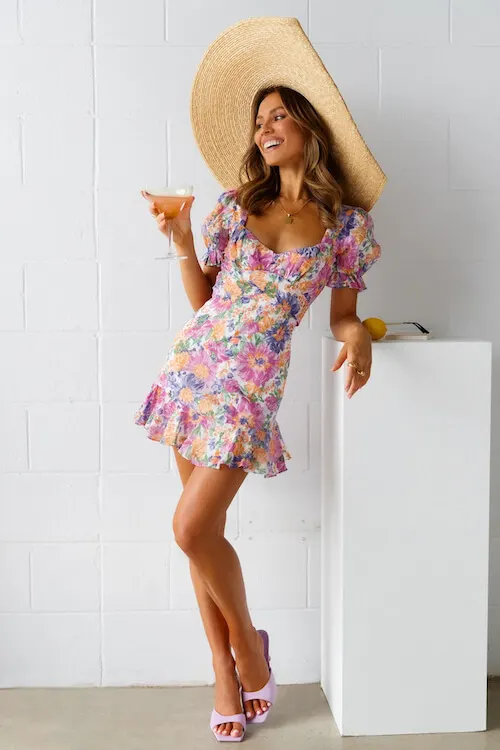 Lace Bodysuit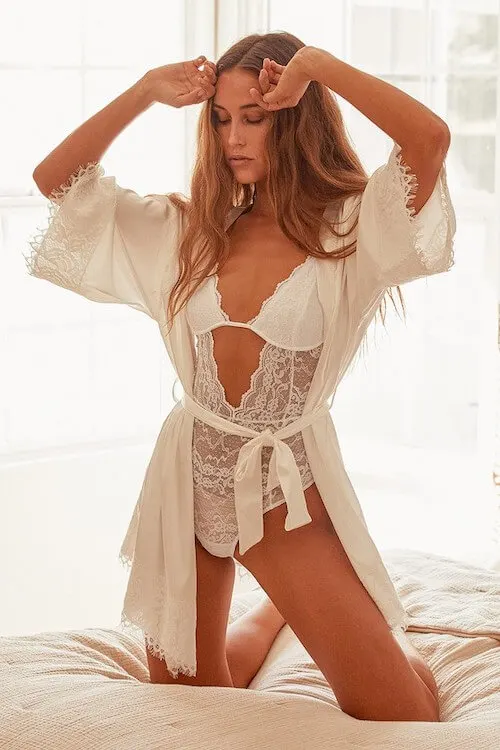 Printed Midi Dress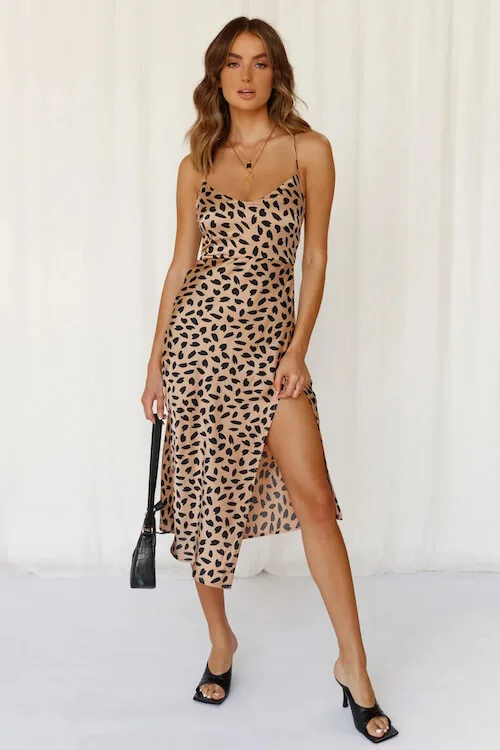 Vacation Dress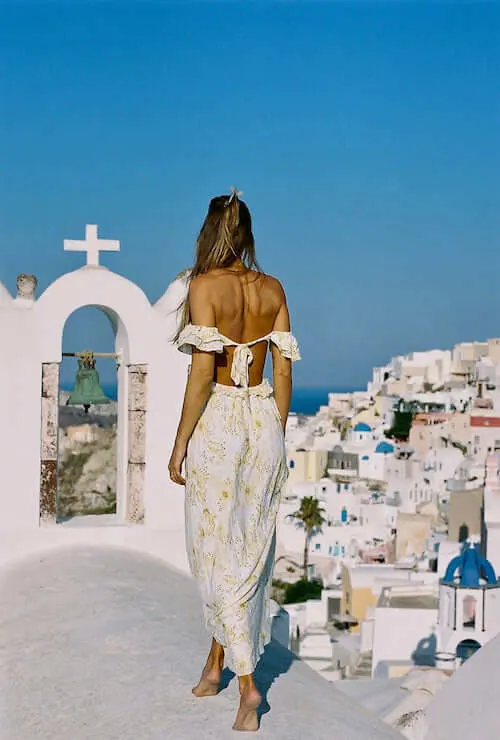 Cute Swimsuit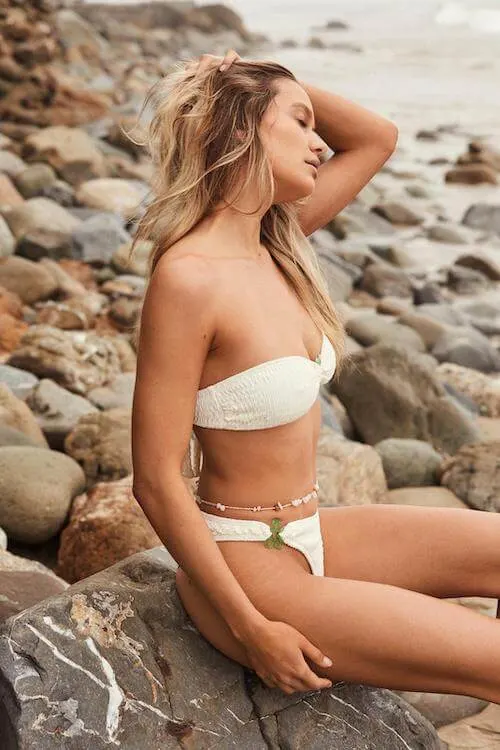 Sexy Honeymoon Looks For Night Out
Tube Top + Mini Skirt
Mix and Match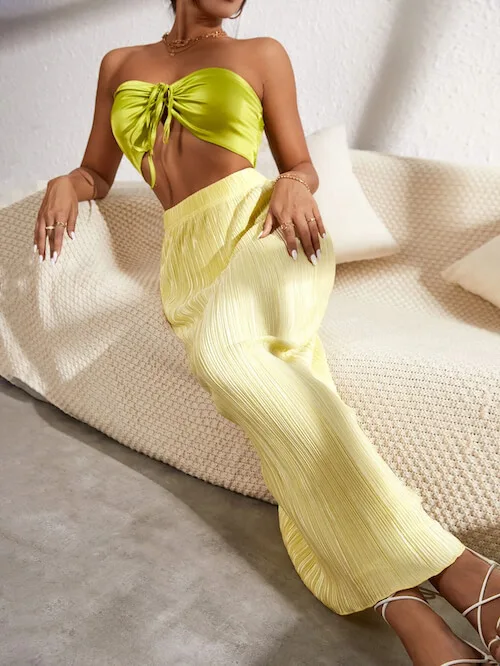 Red Honeymoon Dress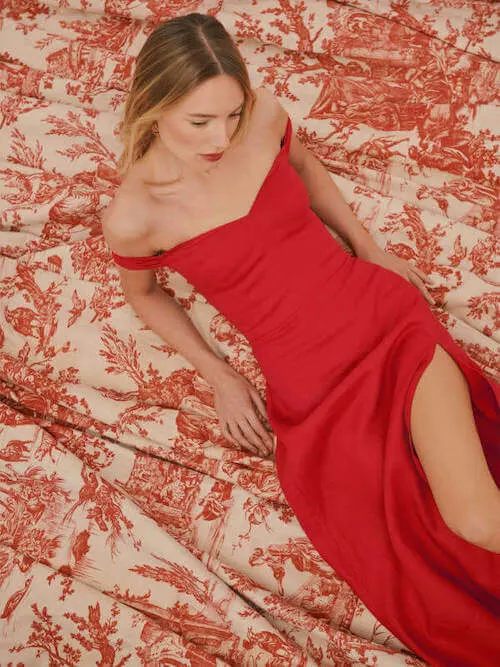 Honeymoon Outfits Plus Size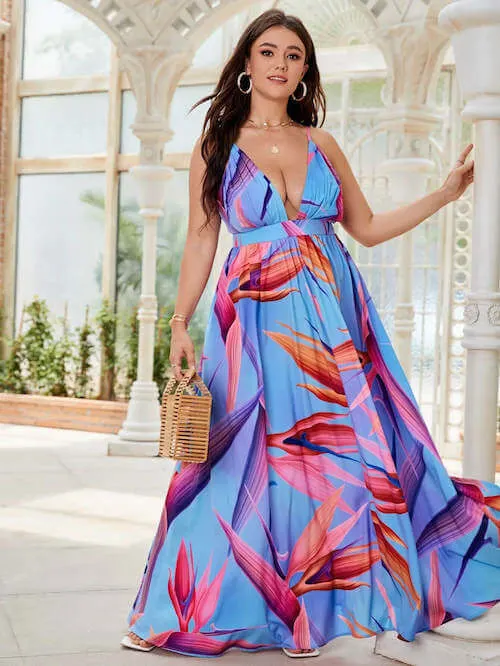 Sexier Honeymoon Clothes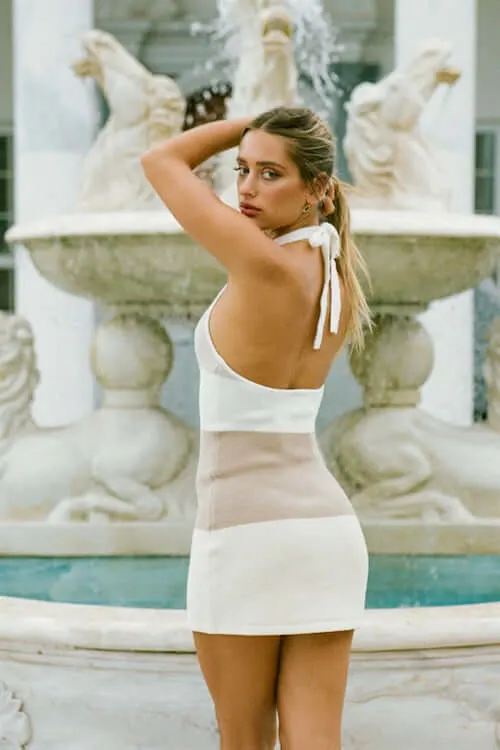 Chic Sexy Skirts and Dresses For Honeymoon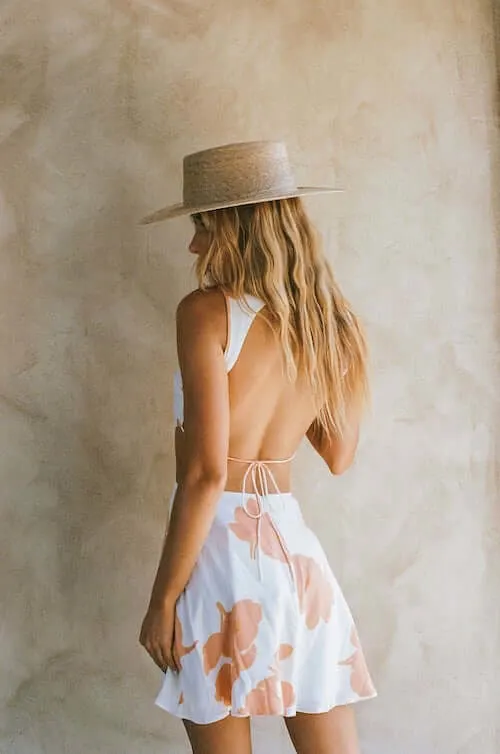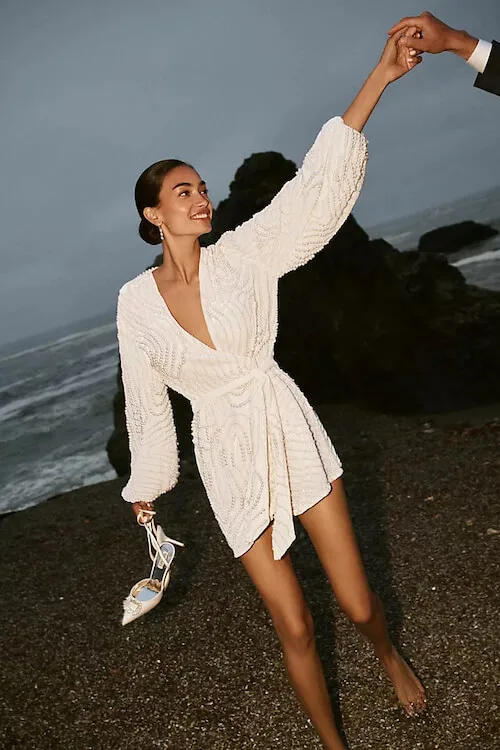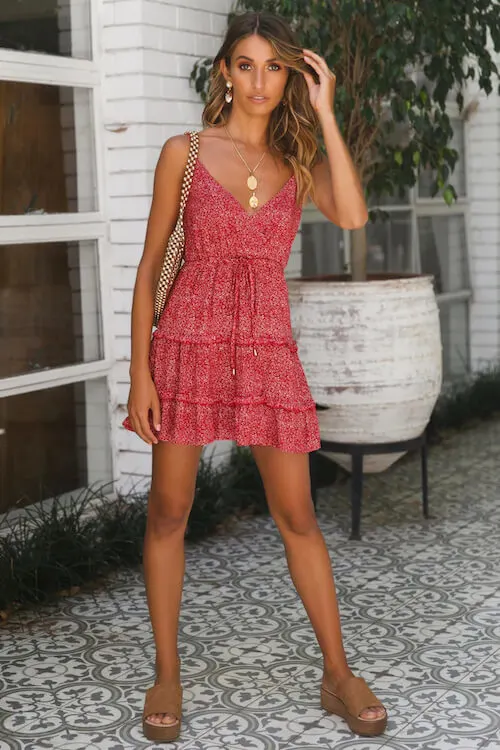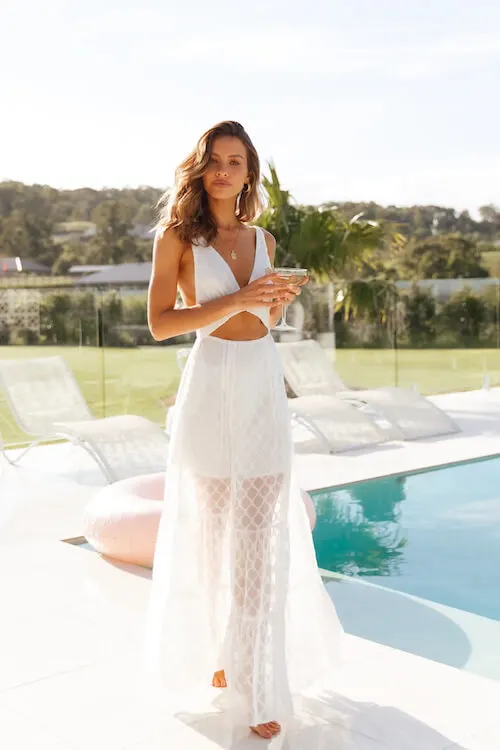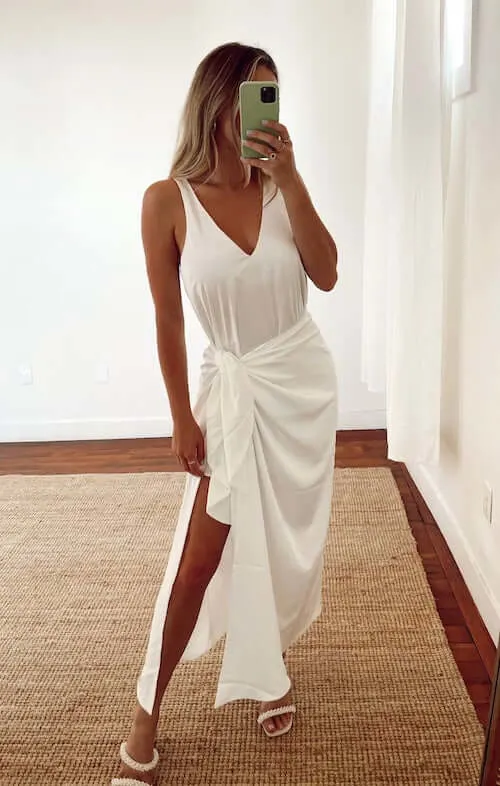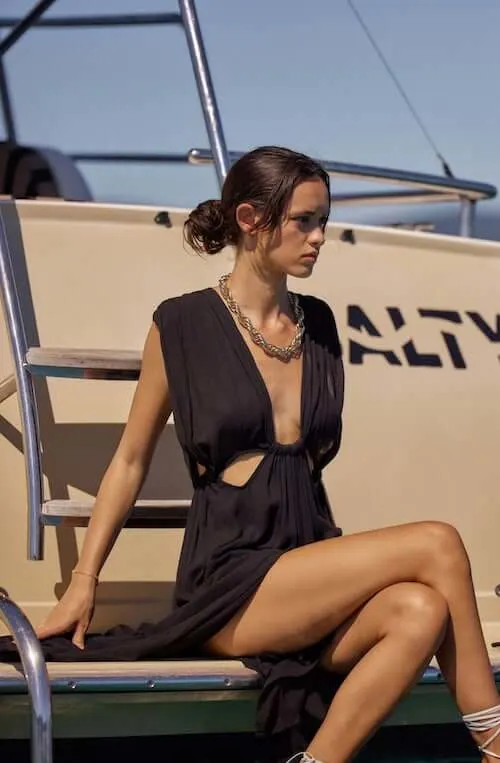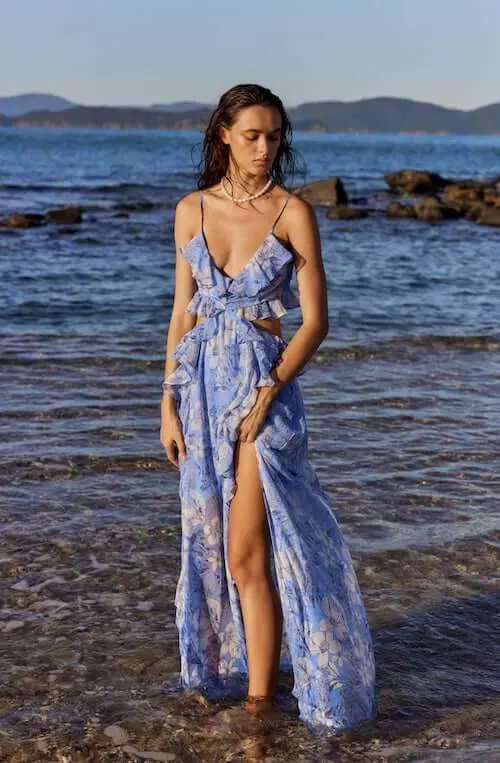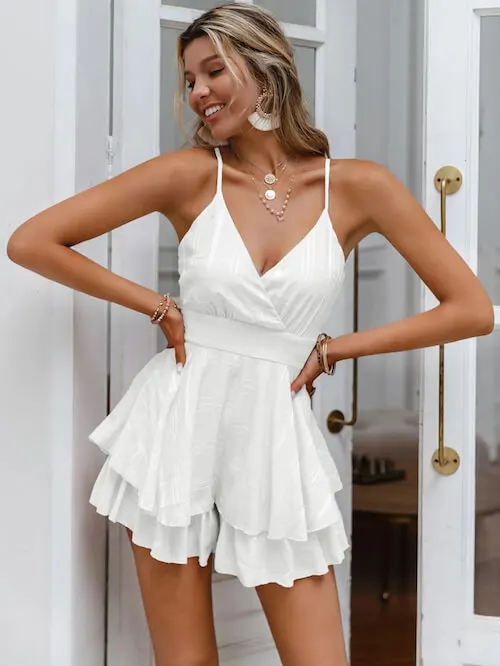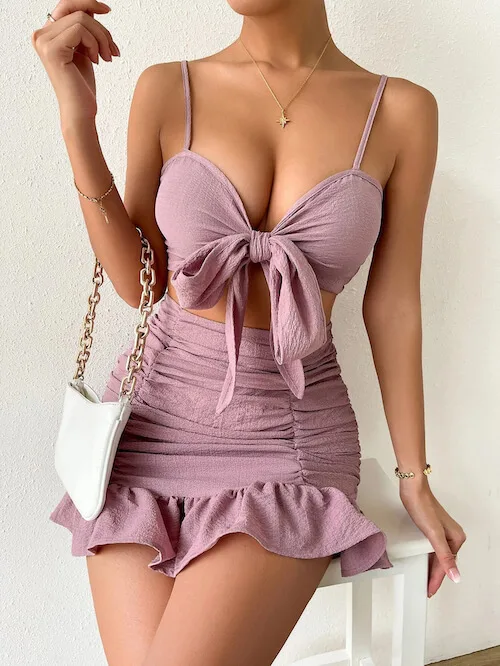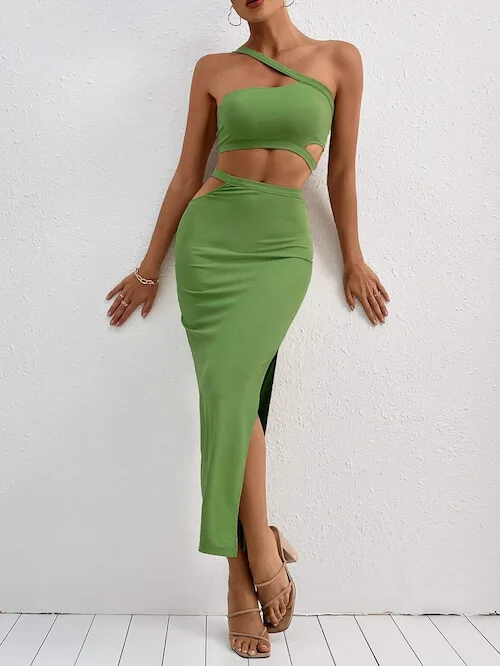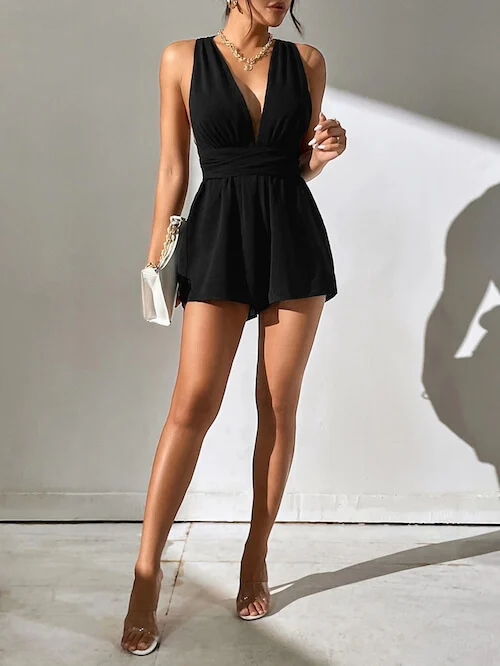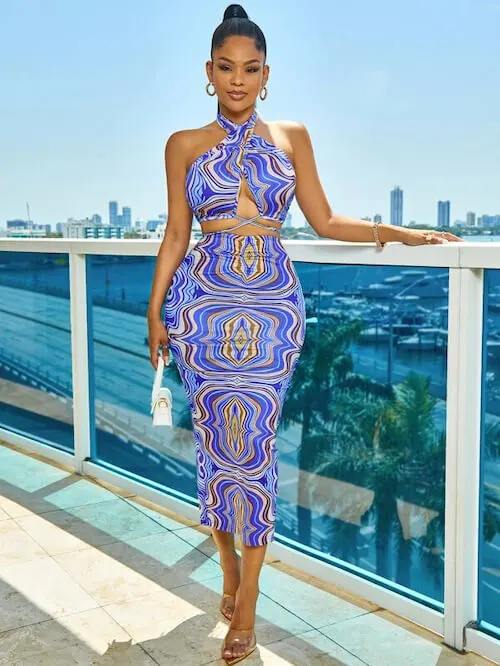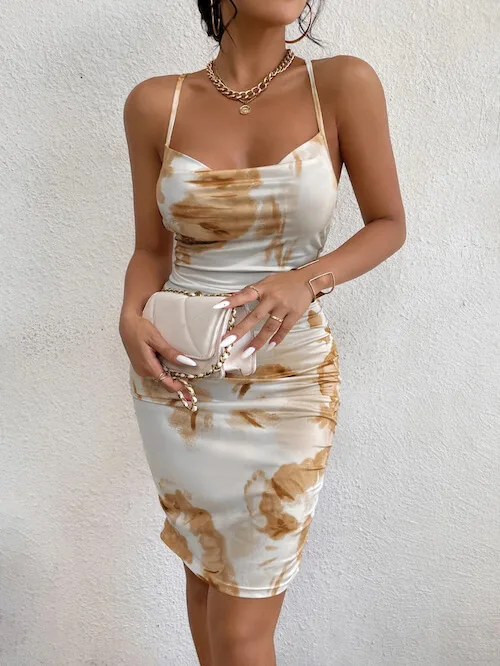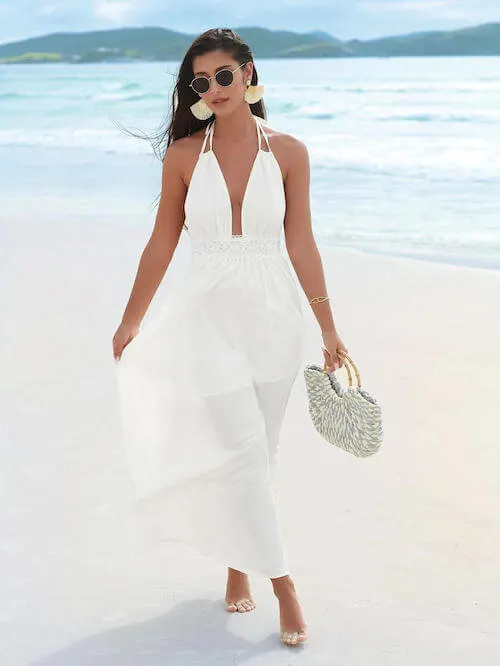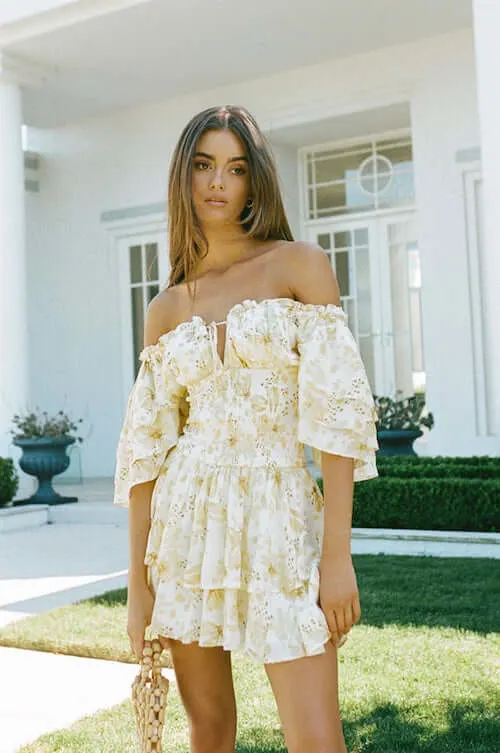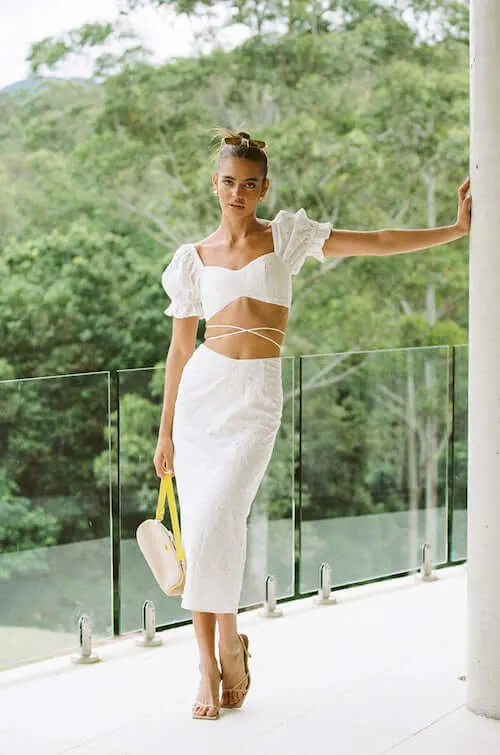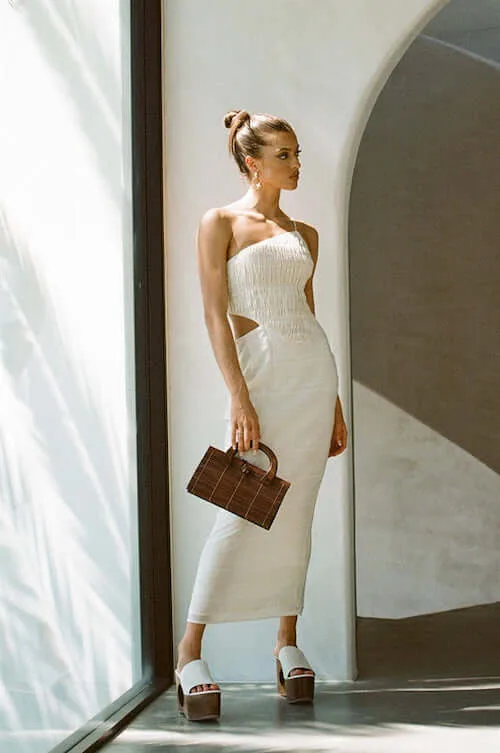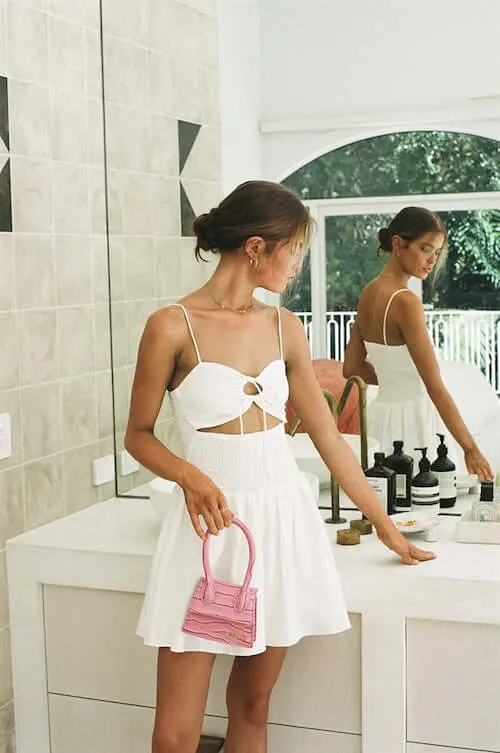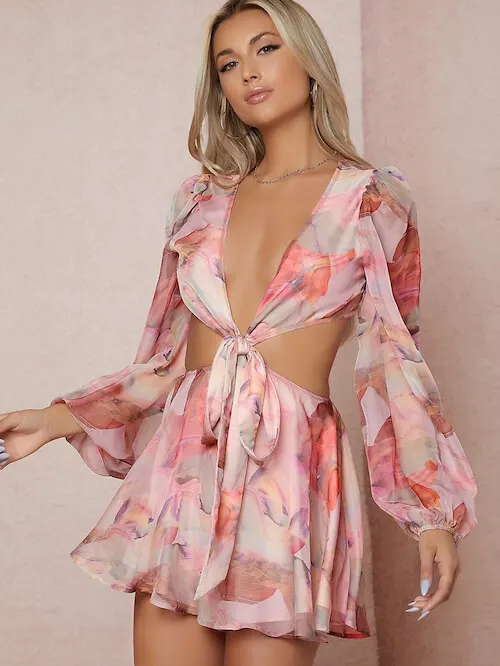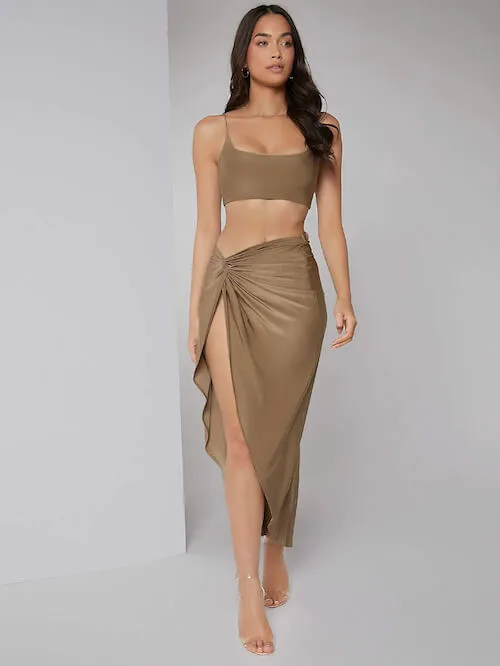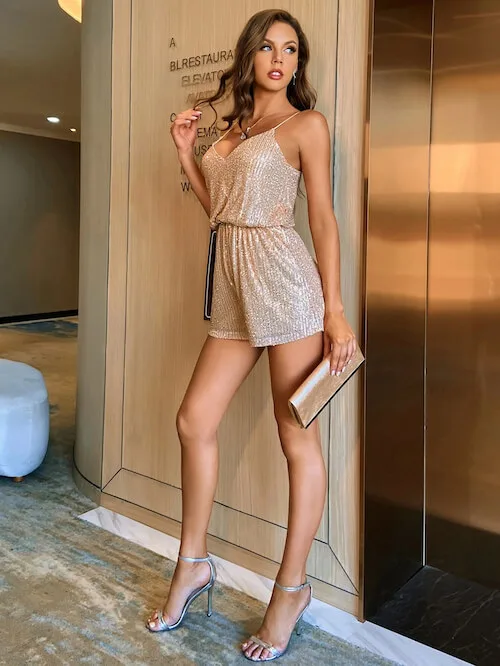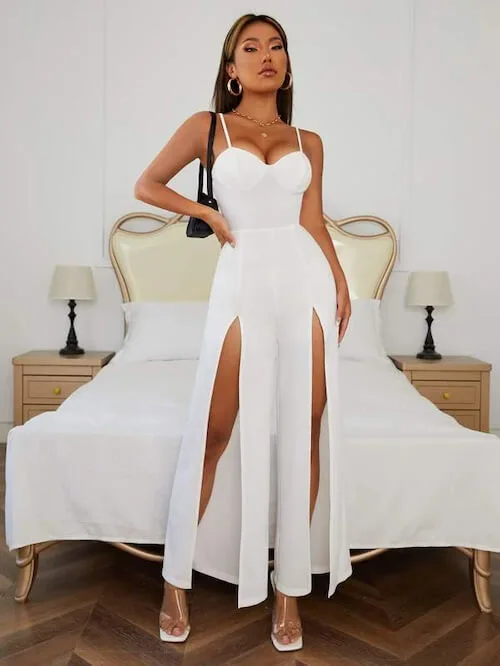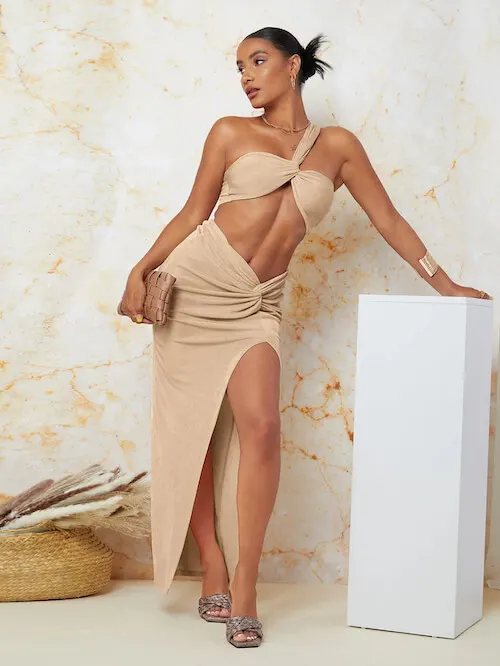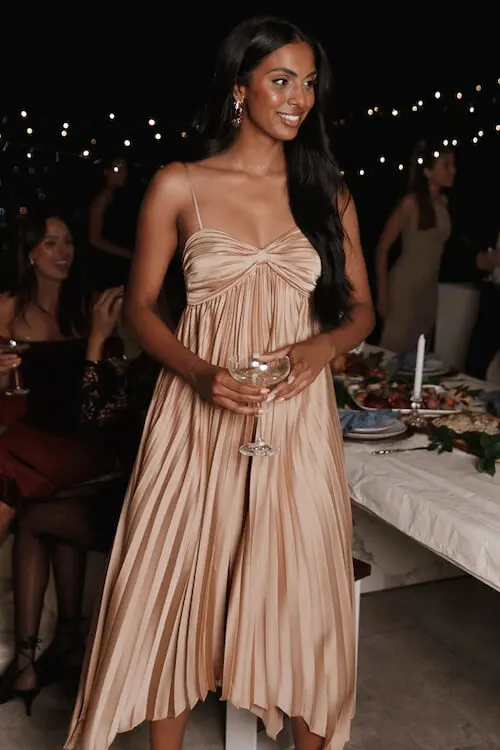 Classy Honeymoon Outfit Ideas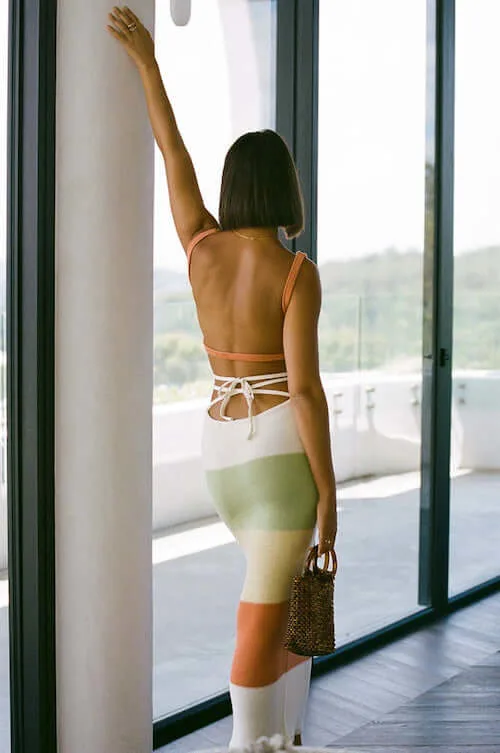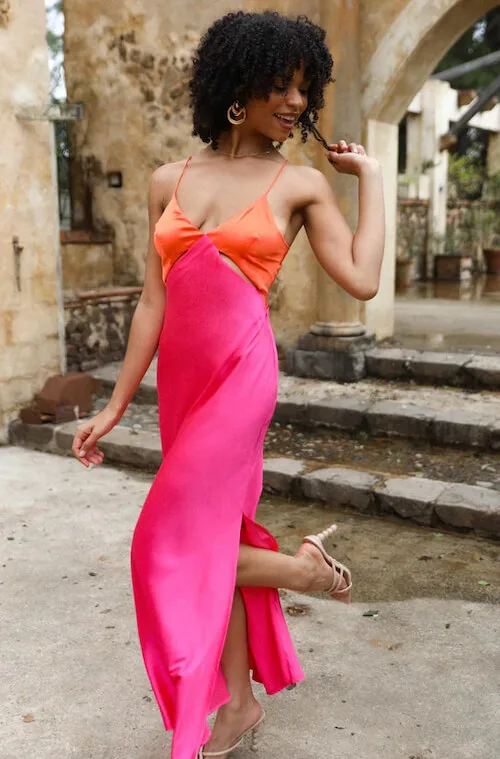 Must Haves For Sexy Honeymoon Wardrobe
Romantic Red Slip Dress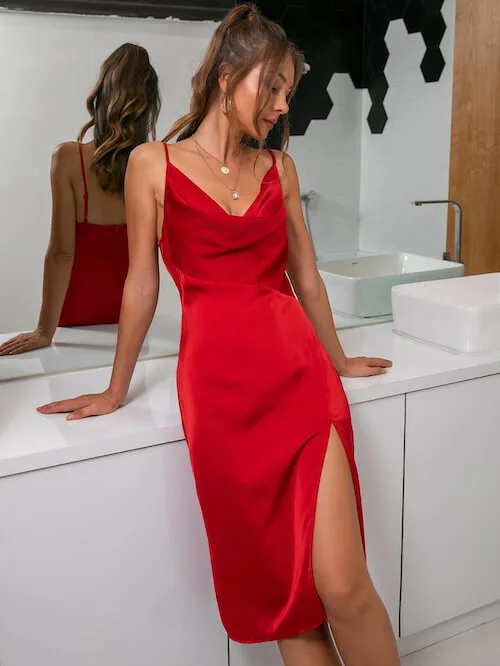 Black Night Robe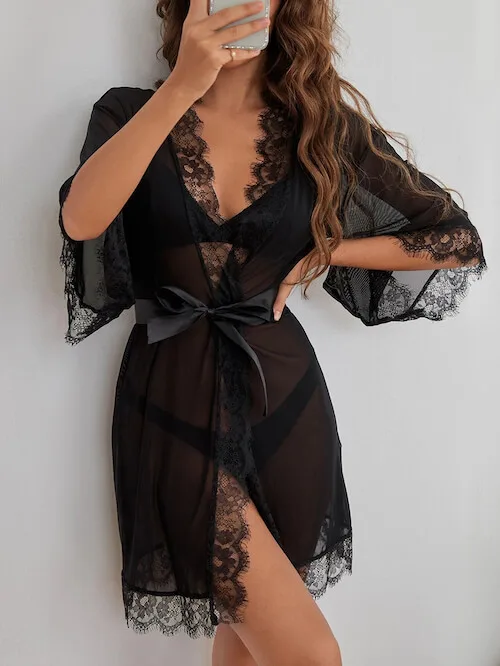 Satin Robe
Bridal Honeymoon Nightwear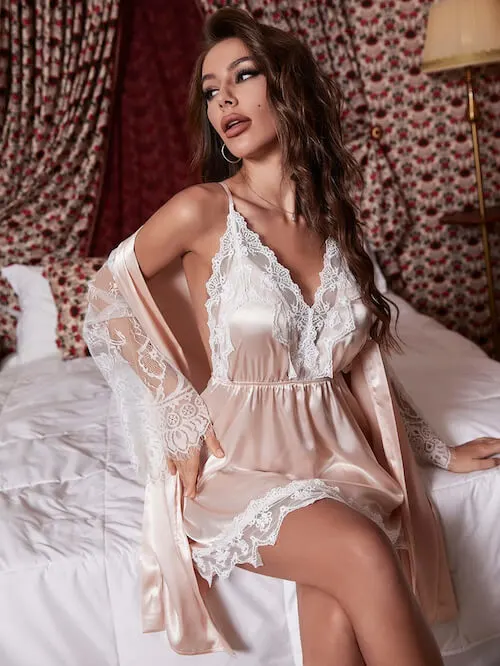 Flirty Night Dress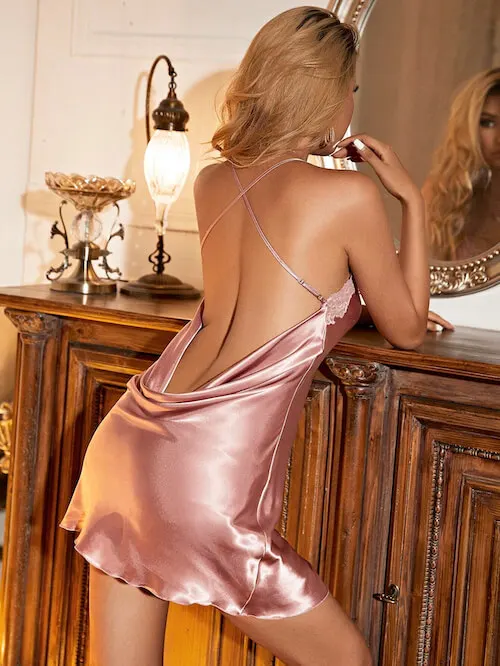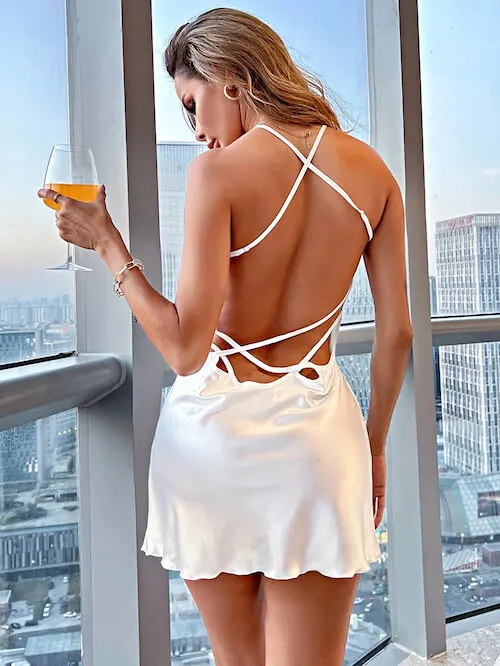 Sexy Honeymoon Lingerie / Sexy Lingerie Set
For those wanting a more traditional look, there are styles such as babydoll nighties or corsetted sets that create an air of romance without being too over the top.
If you're feeling extra bold, however, try out some daring body stockings or teddies that will bring out your inner vixen in a subtle yet confident way.
Honeymoon Packing List
When you're planning your honeymoon, packing the right items is of the utmost importance.
Start by making a list of all the essential items such as clothing, shoes, and toiletries.
Don't forget to bring along some swimwear and beach accessories if you plan on spending some time at the beach or pool.
For colder climates, make sure to bring warm layers like sweaters, jackets, and gloves.
If you are going somewhere with an active nightlife, be sure to pack a few dressy outfits for dinners, parties, and shows.
Be sure to double check that you have all your important documents such as passports and tickets.
Don't forget any chargers or adapters that may be necessary for electronic devices while traveling in different countries.
Finally, don't forget to bring enough cash and credit cards for any unexpected expenses during your trip!
What Should I Pack For My Tropical Or Beach Honeymoon?
Planning a honeymoon to the tropics or a beachy destination?
Before you start packing, there are a few must-have items.
First up: clothing. Think light layers and breathable fabrics like cotton, linen and rayon that won't weigh you down in the heat.
Opt for bright colors and fun prints that will make your vacation photos stand out!
Don't forget to bring along items that can do double duty; sarongs, for example, can be worn as beach covers ups during the day then dressed up for evening events with a few quick additions.
You'll also want to pack plenty of sunscreen and hats or visors to protect yourself from the sun's rays while still enjoying all the beauty your vacation has to offer.
What Should I Pack For My Honeymoon In The City?
When choosing clothes for your city honeymoon, opt for versatile and comfortable pieces that match the climate of the city.
Consider packing items such as flowy skirts and dresses, sundresses, shorts, and t-shirts for warm climates; or sweaters and jeans for cooler climates.
Make sure your bag contains enough layers so you can adjust your outfit as needed throughout the day.
Don't forget to bring a stylish pair of shoes – from sandals to heels – so you're prepared for any event or activity during your trip.
This post was all about sexy honeymoon outfits.
About The Author
Tracy is an experienced personal stylist, shopping expert, and fashion & lifestyle blogger. She has been featured on Time Magazine, Bustle, Best Life, Glam, The Zoe Report, Mic, and GOBankingRates, for her insights on fashion, beauty, home decor, and lifestyle. Read More
Related Posts: