Looking for cute fall outfits? Check this post for 25 insanely cute fall outfit ideas to copy and shop directly to add more fun to your wardrobe.
The reason why we love fall is that fall has so many bright colors that we can wear. Not to mention that the temperature of this season allows us to display our talents in layering and styling fully.
If you are like me and like to find the unique designs and the cutest styling tips in every season, then you can find the items you want in this post and add them to your fall wardrobe.
These items are selected independently from our favorite brands. Some have beautiful details, some have attractive patterns, and some conform to the most popular trends today and unique styles. They will make you feel the fun of fall fashion.
So scroll down to check the cute fall outfits, check the price and details directly via the link below each image, and don't forget to pin the outfits you like.
This post may contain affiliate links, which means I'll receive a commission if you purchase through my link, at no extra cost to you. Please read the full disclosure here.
This post is all about cute fall outfits.
25 Cute Fall Outfits
1. Purple Cardigan + Corduroy Pants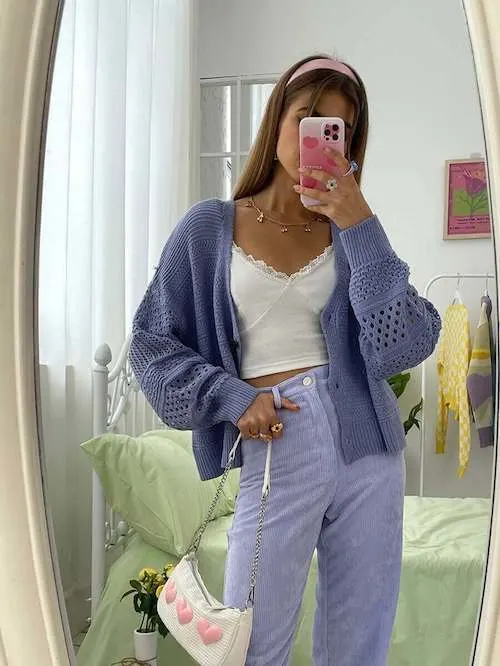 Such a trending color and Y2K style.
2. Oversized Wrap V Neck Sweater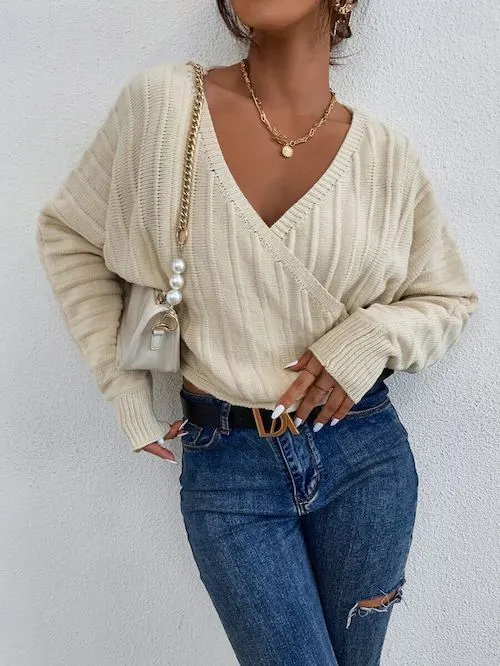 A chic and unique V neck design. Looks expensive.
3. Pearls Button Placket Kint Cardigan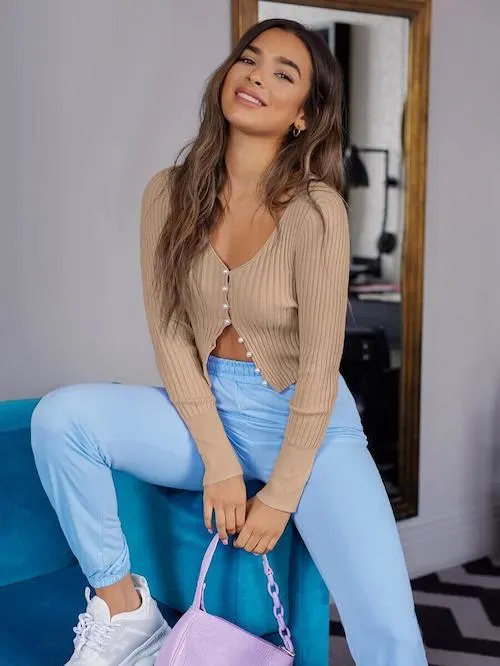 We obsess with the pearl buttons.
4. Pink Graphic Sweater + White Pants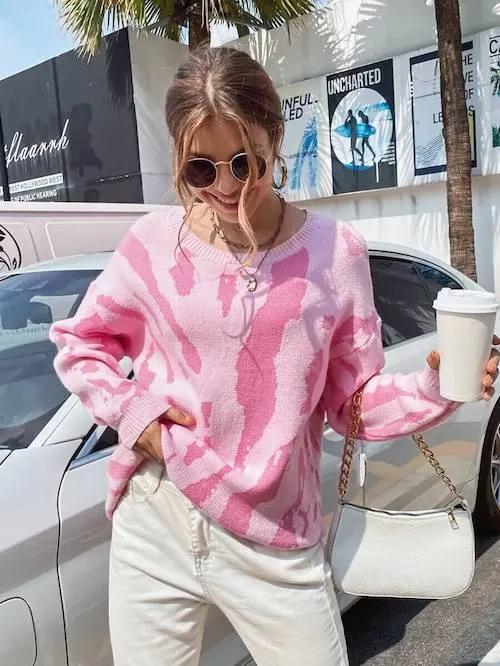 This looks beautiful under the fall sunshine. Pair it with white pants and white accessories for a stylish, fresh look.
5. Green Sweater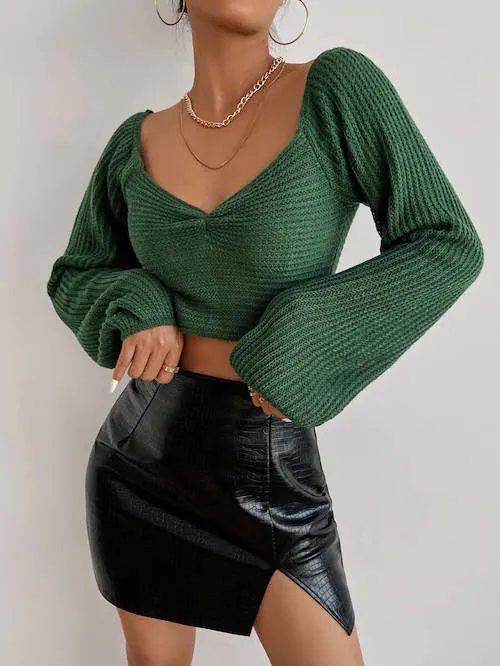 You will see green almost everywhere this fall, and do prepare one for yourself.
6. Brown Knit Button Placket Cardigan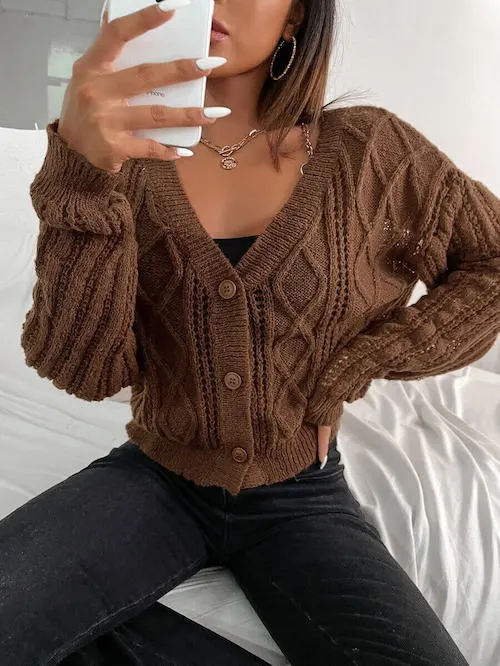 Retro and fashionable.
7. Fluffy Cardigan Set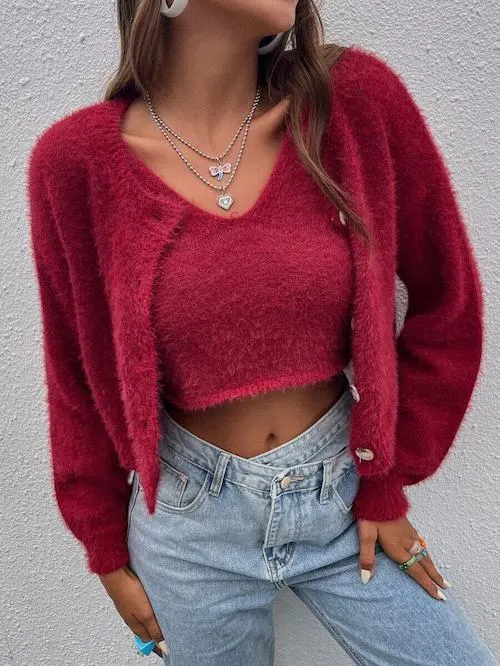 So cozy and pretty. I love the color. And it is full of holiday vibes too.
8. Lace-Up Front Pointelle Knit Crop Cardigan + Mini Skirt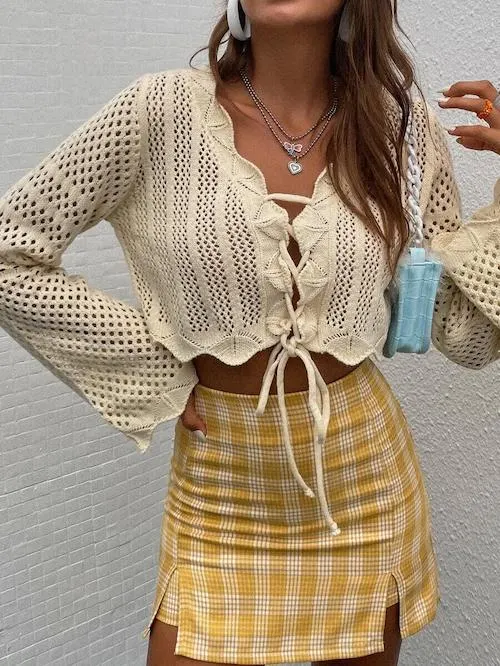 This top presents beautifully designed details, and it looks stunning.
9. Retro Style Frill Trim Cardigan + Jean Shorts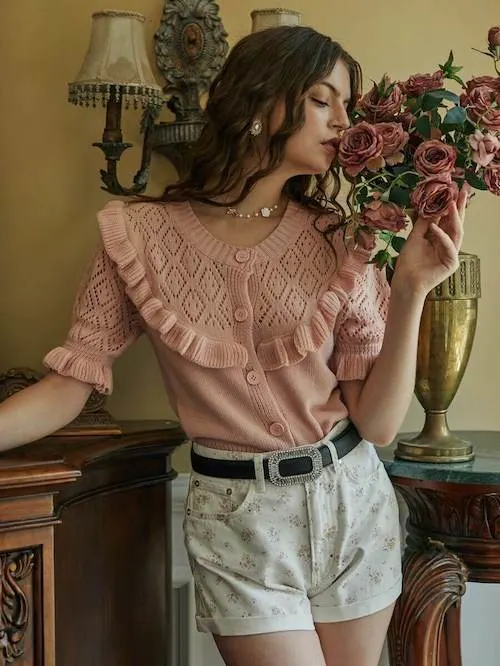 When everyone else is wearing an ordinary knit top, you will stand out with this one.
10. V Neck Drop Shoulder Sweater Dress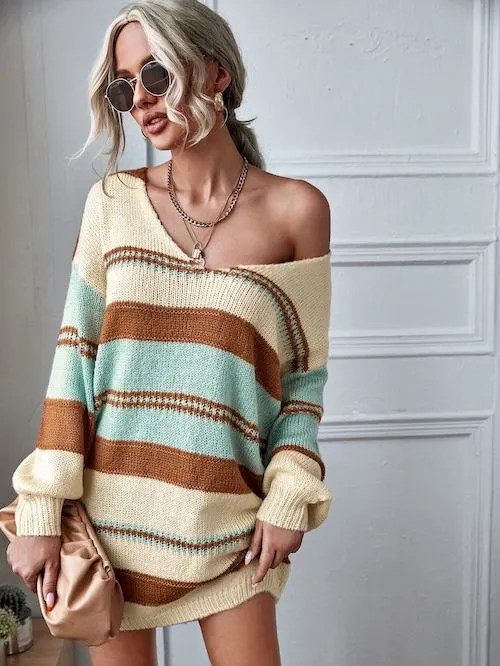 The colors are charming.
11. Black Mlkmaid Blouse + Jeans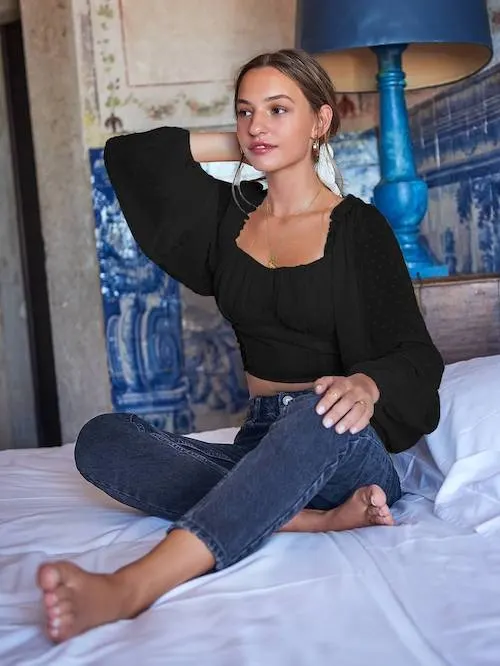 If you do love to wear neutral colors in the fall, at least try some unique and cute designs like this top.
12. Oversized Cord Jacket + Shorts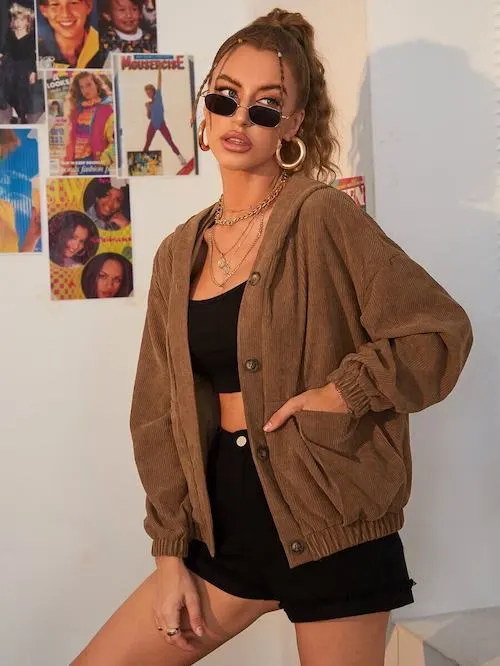 This jacket is soft and cozy. And it will turn all the other items in the outfit much cuter.
13. Corduroy Cropped Jacket + Jean Shorts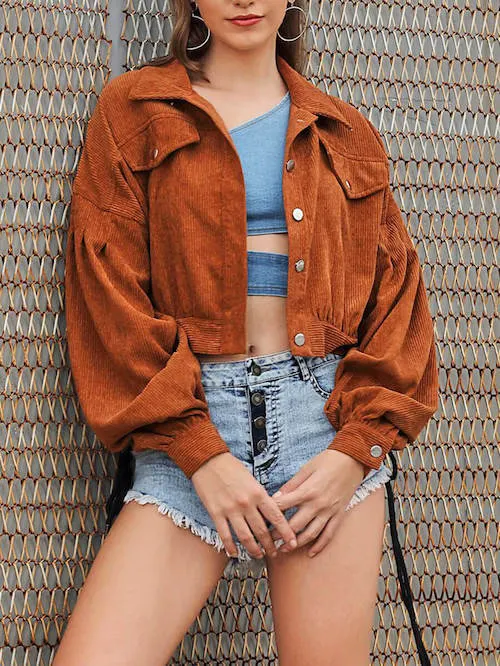 Fall color and cute designs.
14. Oversized Hoodie + Tennis Skirt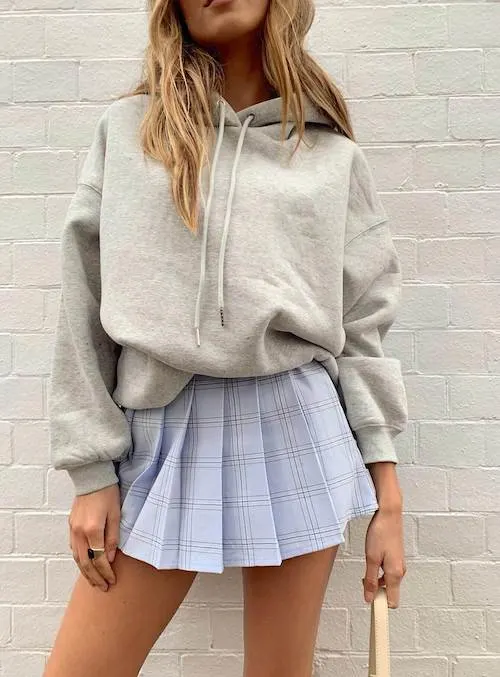 A stylish combo and so comfortable.
15. Denim Overalls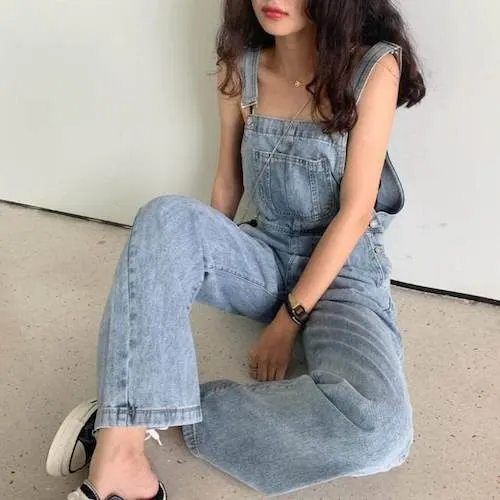 90s style and perfect for the fall fun activities such as picking apples. This denim overall is everything.
16. Oversized Hoodie + Plaid Pants + Canvas Sneakers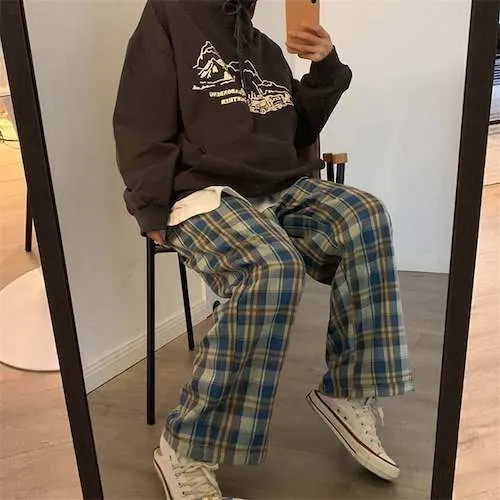 A little bit grunge style.
17. Fall Theme T-shirt + Skinny Jeans + Sneakers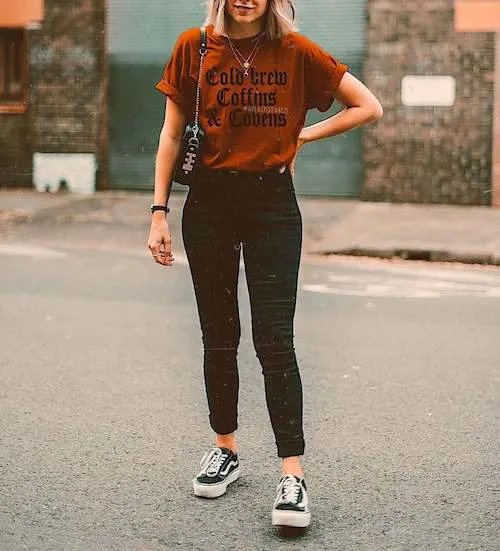 A casual and cute outfit, and so photogenic. You need an outfit like this for your fall photos.
18. Cami Dress + Denim Jacket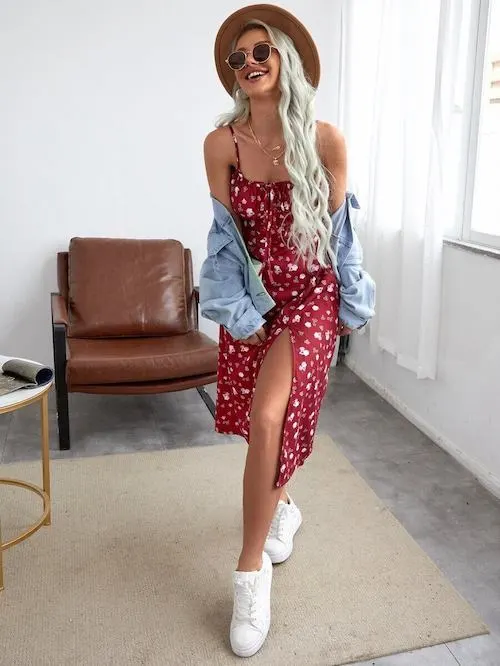 Denim jacket trends are back! The print of the dress is fantastic. And the colors look so pretty with the denim jacket.
19. Pumpkin Sweatshirt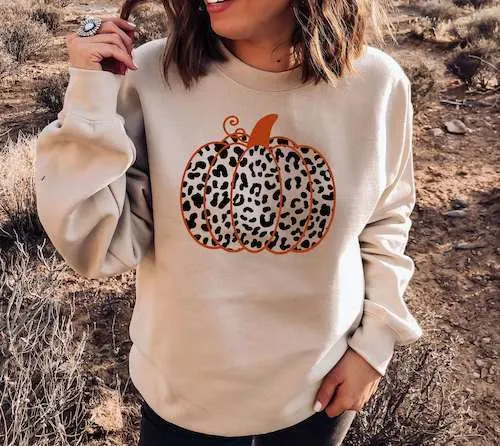 This is a perfect fall sweatshirt.
20. Polka Dot Top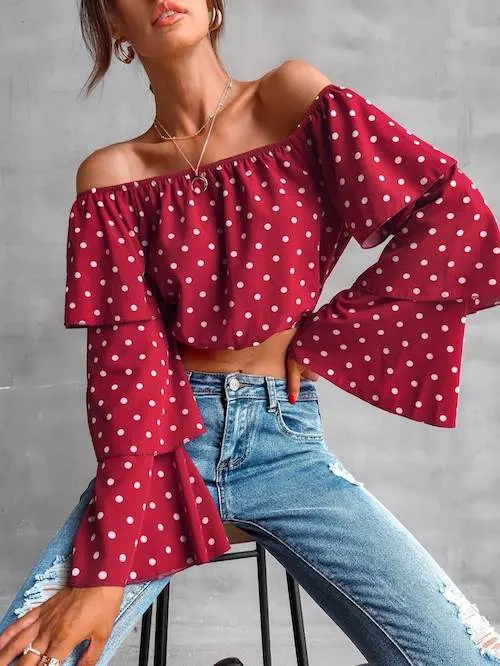 Effortless chic.
21. Ditsy Floral Tie Neck Ruffle Trim Top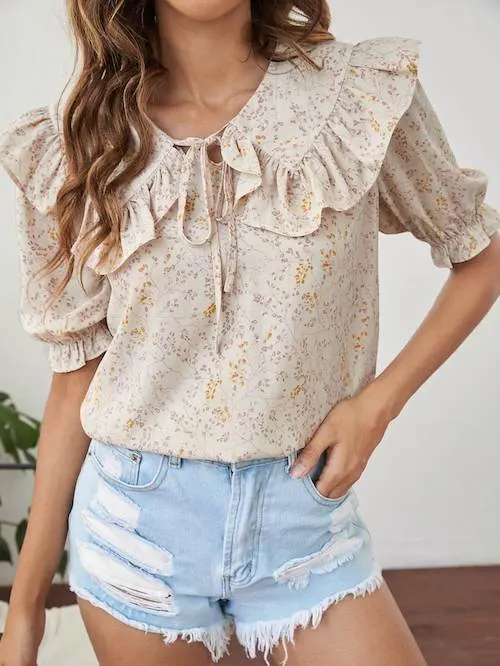 This top is so beautiful that it goes well with simple bottoms and almost all the coats or jackets. You will find it so versatile.
22. Burnt Orange Baguette Bag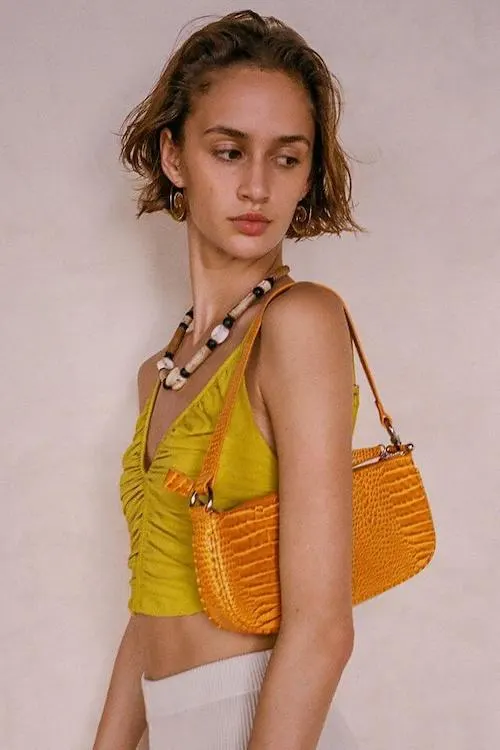 Beautiful fall vibes.
23. Oversized Purple Retro Graphic Sweatshirt
Again, purple is trending.
24. Y2K Style Slip Dress
Start with this cute slip dress if you don't know how to get the trending Y2K style. It is low-key, so you don't need to worry about how to pair it with all other items.
25. Cute Butterfly Crop Top
Don't you love the pattern?
26. Floral Skater Dress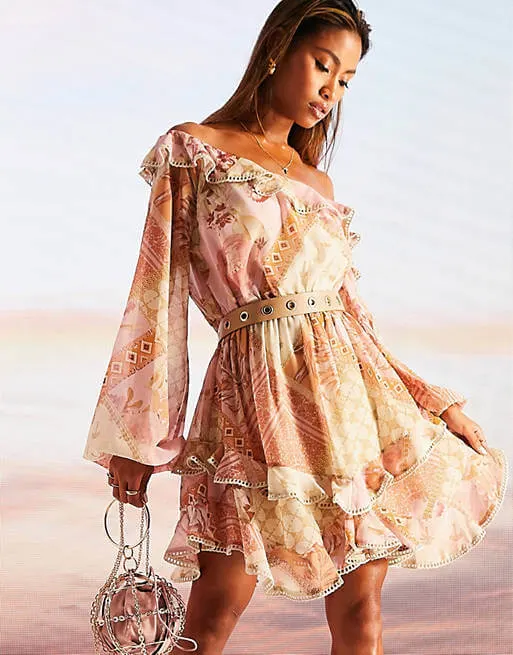 Amazing fall date night dress full of delicate details.
27. Shirred Waist Tie-Dye Bardot Blouse
So feminine.
28. Green Croc Shoulder Bag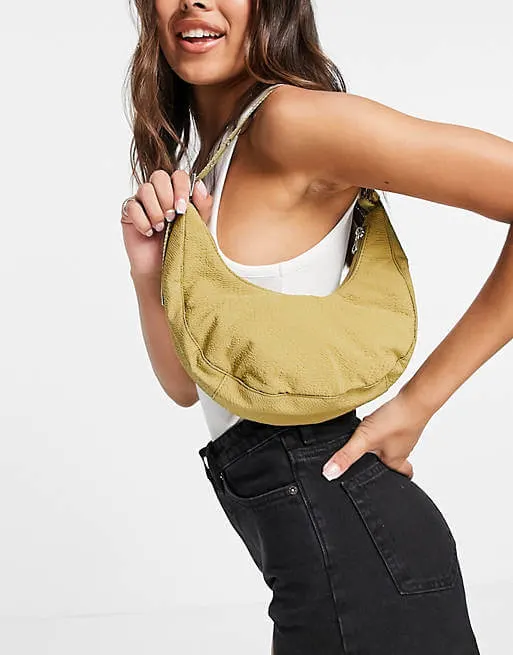 Unique fall color.
29. Pink Fluffy Coat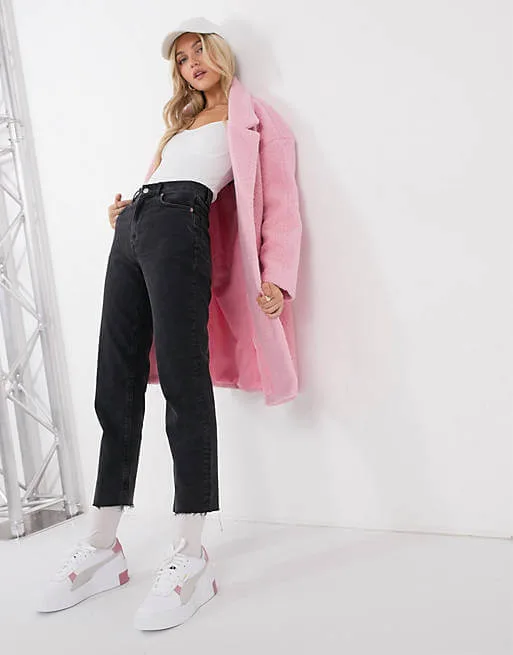 Add more fresh and bright colors to your cold-weather wardrobe.
Related Posts:
This post was all about cute fall outfits.
About The Author
Tracy is an experienced personal stylist, shopping expert, and fashion & lifestyle blogger. She has been featured on Time Magazine, Bustle, Best Life, Glam, The Zoe Report, Mic, and GOBankingRates, for her insights on fashion, beauty, home decor, and lifestyle. Read More