Looking for stylish fall outfit ideas? Check this post for 31 amazing outfits that you can shop and copy directly this year to level up your look!
Fall is our favorite season because we can use many styling tips to dress up our favorite looks in fall. Summer items can be reused, and there are so many popular vintage styles, 90s styles, or other new and unique trending items that can add more color to our fall wardrobe.
If you consider buying new fall clothes, you must look at the 31 fall clothes and accessories we have selected for you today. They will make ordinary outfits more fashionable and at the same time bring more fun to your style.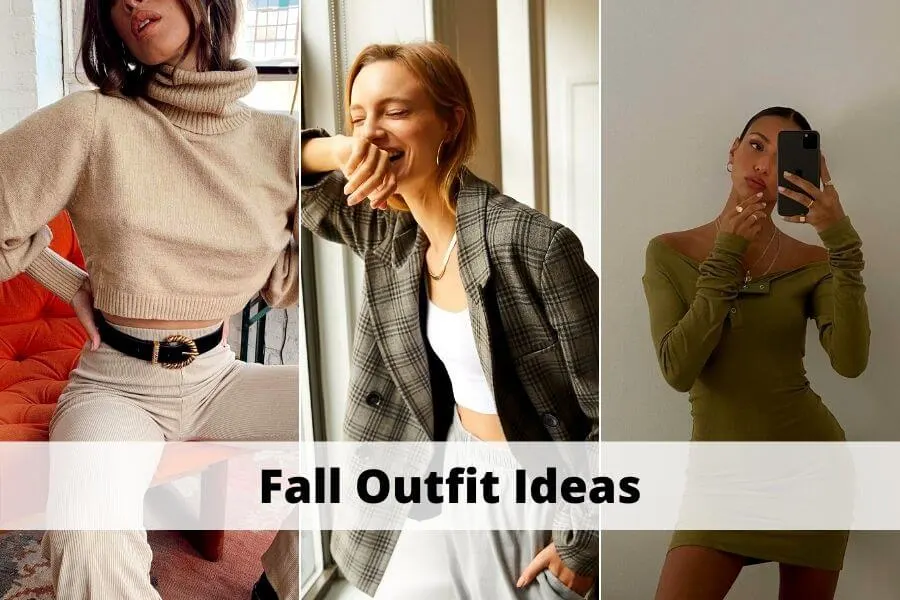 This post may contain affiliate links, which means I'll receive a commission if you purchase through my link, at no extra cost to you. Please read the full disclosure here.
This post is all about fall outfit ideas.
Stylish Fall Outfit Ideas
1. Faux Leather Pants
Faux leather trousers have been trendy in recent years. These wide-leg faux leather pants continue the popular 90s style. It is warm and long-legged when worn in fall.
2. Knit Bodycon Dress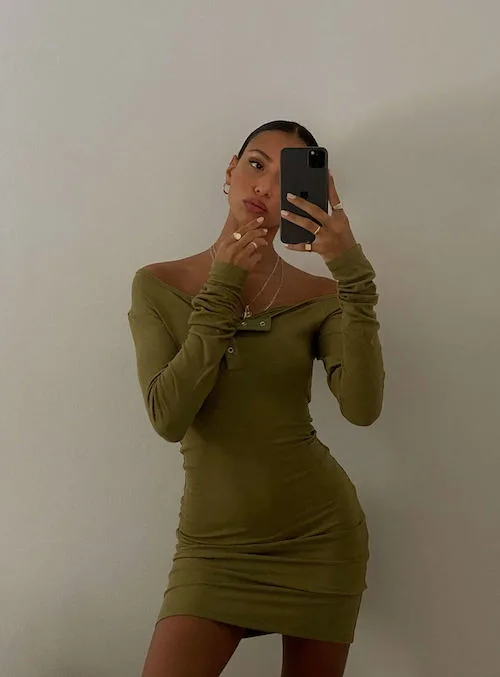 You need this dress! Its color is unique, which brings the warm colors of fall and allows you to stand out from the crowd. The neckline design will enable you to create your favorite neckline shape as you like. This skirt can be worn alone or in any cardigan or jacket.
3. Plaid Blazer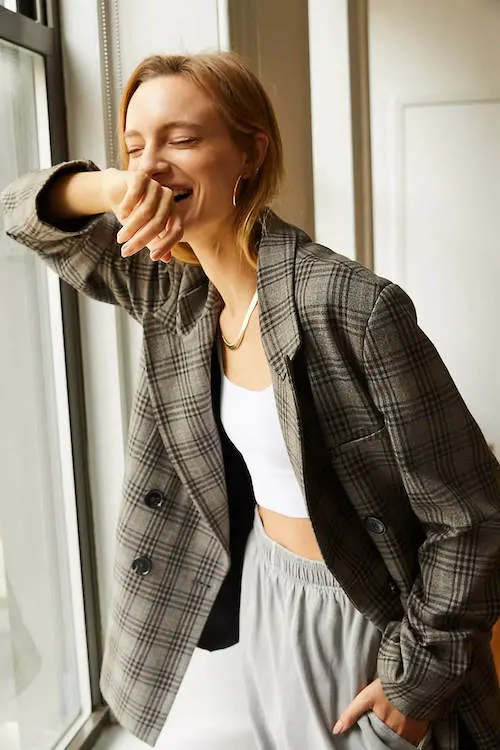 This oversized plaid blazer can let you have the most outstanding elegance and warmth of autumn at the same time.
4. Long Sleeve Cropped Button Down
The long-sleeved cropped button-down is very suitable for early fall and looks sexy and cute. Or you can wear a cami and wear this button-down as a jacket.
5. Brown Denim Jacket
You may already have many blue denim jackets, so why not consider a brown denim jacket? If you have ever worried about the combination of denim jacket and jeans, this brown denim jacket allows you to put on jeans and go out at any time.
6. Zip Up Leggings
This fall, we recommend that you invest in leggings with excellent quality and a unique design. These leggings have a zipper at the hem.
7. Faux Leather Skirt
This faux leather skirt can turn any top of your summer into an outfit full of a fall vibe. When the weather is colder, it is still very sexy and fashionable in the jacket.
8. Slim Midi Skirt
This skirt is unique and very chic. If you want to take the sexy and elegant route occasionally in fall, try this skirt.
9. Batwing Sleeve Longline Sweater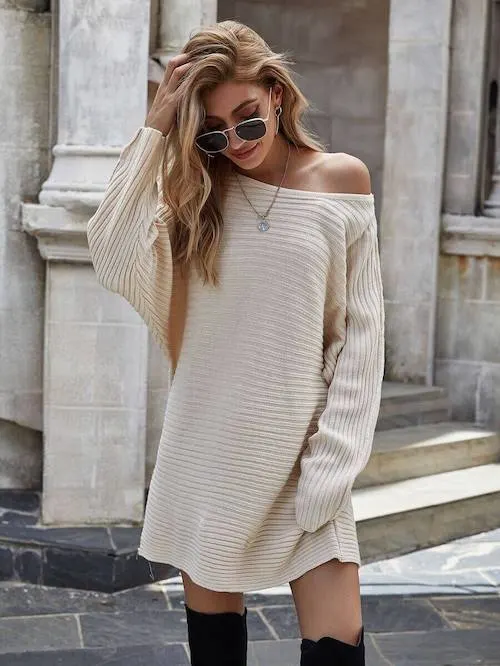 The sweater dress is indispensable in our fall dress collection. Its magic is that even simple accessories can be used with it to look expensive.
10. Sweatpants + Cropped Top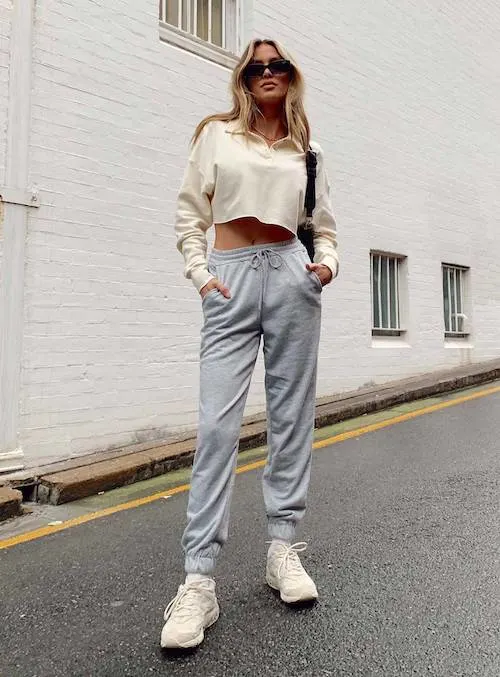 I have to mention sweatpants again. The combo of sweatpants and the cropped top is a trendy idea this year.
11. Oversized Sweater
A must-have oversized sweater in fall. It can match almost all bottoms.
12. Plaid Pants
The elements of plaid are viral this year. If you haven't had time to try plaid clothes in spring and summer, try these plaid pants in fall? Whatever simple tops you wear can become very fashionable.
13. Dress Pants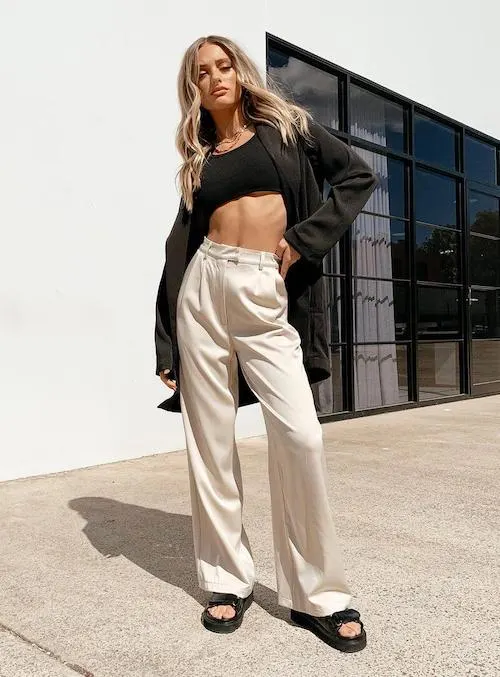 Dress pants have become popular since summer this year. Its magical design will make you look tall and have long legs. Don't you want to have such an excellent body proportion?
14. Button Up Sweatshirt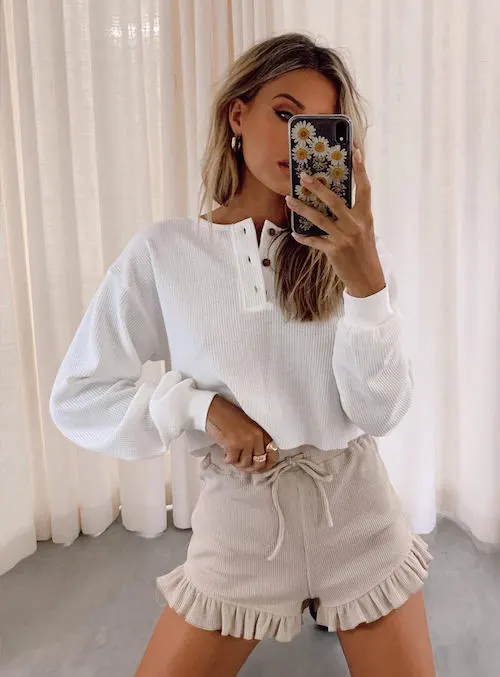 The design of this sweatshirt is simple and elegant. It is suitable even for work and dates.
15. Shacket
This shacket is cool.
16. Cropped Sweater
When it comes to the cropped top, this cropped sweater is too attractive. Its collar design also brings more warmth.
17. Patterned Sweater Vest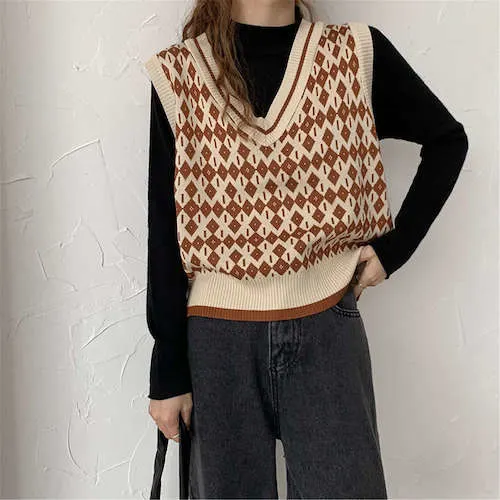 The retro-patterned sweater vest is one of this year's fashion trends. You can find many very unique designs on Etsy, and this one is one of our favorite.
18. Blazer Set
Blazer set is very fashionable to wear, and it can be split into two different clothes. Chic and practical.
19. Trench Coat
If you don't have this classic trench coat, you can buy this one. It looks adorable with a denim shirt like the model.
20. Pleated Bucket Bag
The Pleated element is a very favorite design in the fashion industry this year. This pleated bucket bag is both low-key and full of design.
21. Hoodie + Tennis Skirt
This is one of the cutest combos in the fall. The lavender tennis skirt makes this fall outfit look light and lovely.
22. Knit Polo Shirt
This fall, Polo shirts are still trendy, continuing to be part of the popular sporty theme this year. This knit polo shirt also has the elements of crochet knitting that are very popular, and it is undisputedly one of the most fashionable items.
23. Oversized Sweatshirt + Dress
Love an oversized sweater in the fall? Then try putting it outside your favorite dress.
24. Flushed Flounce-trimmed Sweater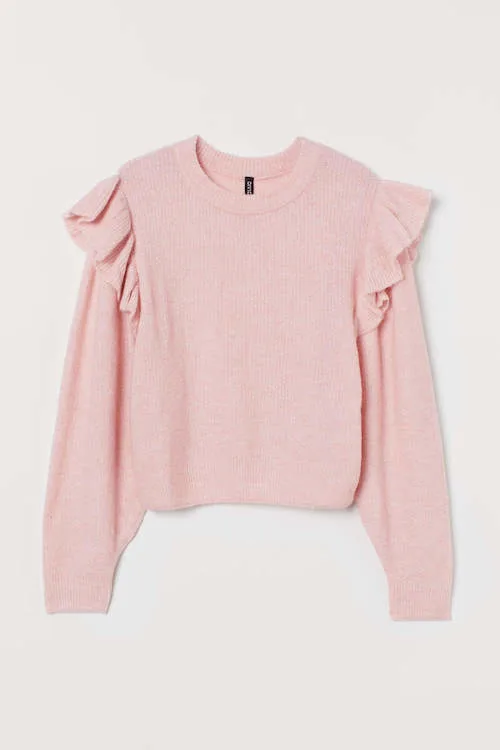 In addition to the gorgeous fallen leaves, the romance of this fall also includes this flushed sweater.
25. Padded Handbag
This padded handbag is not only an adorable accessory but also a highlight of your outfit. If you have many dark fall clothes in your wardrobe, bring such a padded handbag to light up your overall look.
26. Retro Style Slip Dress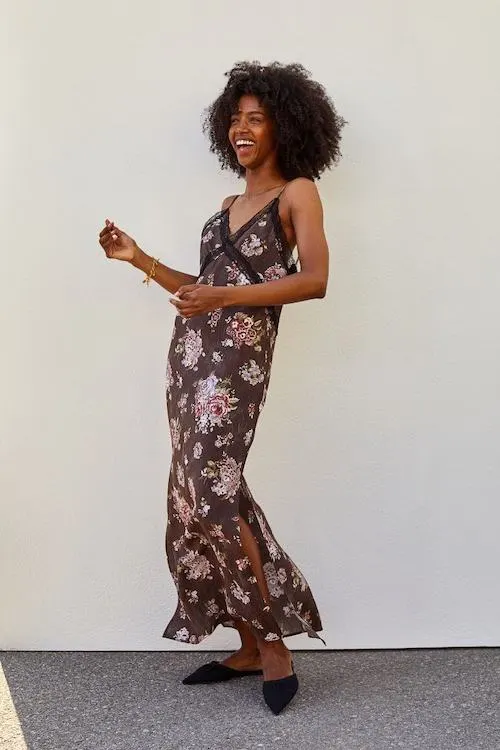 Slip Dress + Blazer is one of our favorite fall combos. Want more retro and romantic feelings? Try this slip dress?
27. Khaki Pants
Khaki pants have also been popular since summer, and they would be one of the most practical pants in fall. It can be matched with the black, gray, and beige staples in your fall wardrobe. In addition, it can also be matched with other bright colors, such as orange and blue, which are bright and fashionable.
28. Vintage Style Oversized Button Down
The oversized button-down is very popular this year. Buy yourself a vintage-style oversized button-down in the fall. The retro color brings a more fall atmosphere.
29. Collared Houndstooth Tee
The design of this Tee is clean and neat.
30. Purple Knit Cardigan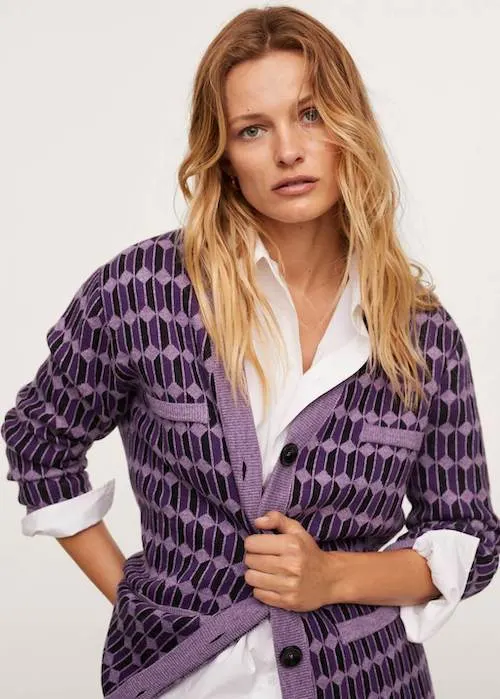 Maybe you are tired of neutral colors in fall, so buy a purple item. The purple can not only add warmth but also looks so unique and elegant.
31. Minimalist Ruched Satchel Bag
Seeing such a bag full of a fall vibe, I can't wait to welcome this beautiful season.
Related Posts:
This post was all about fall outfit ideas.
About The Author
Tracy is an experienced personal stylist, shopping expert, and fashion & lifestyle blogger. She has been featured on Time Magazine, Bustle, Best Life, Glam, The Zoe Report, Mic, and GOBankingRates, for her insights on fashion, beauty, home decor, and lifestyle. Read More