Looking for the best Christmas photoshoot ideas for families? Check this post for the 60+ amazing Christmas family photo ideas and Christmas picture outfit ideas for family to copy directly this year.
Taking a beautiful Christmas photo with your family at Christmas time is a great family tradition at the most wonderful time of the year.
Whether it's for a Christmas photo card, as a lovely wall decoration, or to add great family memories to a family photo album, there's nothing better than a great Christmas family photo.
If you are looking for the best Christmas family photo ideas to copy for the coming Christmas season, you've come to the right place.
In today's article, I am sharing with you the best tips for taking great Christmas family photos, and the 60+ best family photoshoot ideas for Christmas.
At the end of the post, I am also sharing with you the cutest Christmas family outfit ideas to help you create your own perfect Christmas photo for your family.
So scroll down to check these creative ways to take Christmas family photos, and don't hesitate to pin them to your Pinterest board, and share them on social media sites.
This post may contain affiliate links, which means I'll receive a commission if you purchase through my link, at no extra cost to you. Please read the full disclosure here.
This post is all about Christmas photoshoot ideas for families.
Tips For Perfect Christmas Family Photos



If you're taking Christmas family photos for the first time, here are my favorite tips for taking Christmas family photos.
Book A Professional Photographer As Early As Possible
You can take Christmas family photos yourself.
You can also hire a professional photographer to help you take outstanding Christmas photos.
If you're going to hire a professional photographer, make sure you book your appointment as early as possible.
The better photographers' schedules tend to be busier during the Christmas season.
So, if you don't make an appointment with your photographer in advance, you may not be able to hire your favorite photographer or have a family photo shoot at your ideal time.
Normally, for Christmas photos, I recommend you book a professional photographer in September or October.
Best Places To Take Christmas Family Photo Sessions
In the beautiful Christmas, you can take Christmas photos in a warm home, and use your well-arranged Christmas decorations as your best photo background.
You can also go outside and let the festive vibes fit into your photos.
I really like the snowy winter backdrop, the Christmas lights, and the lovely Christmas tree farm.
They are bringing a fairy-tale air to your family photos.
You can also choose to shoot in the studio, which is a simple way to have professional photos.
In the studio, your photographer will usually provide you with great festive props to make your photos look amazing.
What To Bring To Your Christmas Photoshoot
When it comes to a Christmas family photo shoot, firstly, you should wear and bring your favorite family outfits.
We'll share with you our favorite outfit ideas for family Christmas photos at the end of the article.
Secondly, bring your favorite props.
You can discuss with your photographer and your family members in advance what props you need to bring.
You can bring beautiful Christmas decorations, festive accessories, your favorite holiday gifts, and more.
Your favorite Merry Christmas banners, garlands, mugs, faux snow, or balloons are also great options.
Check out the local dollar store.
Sometimes you don't need to spend a lot of money to get unique photo props.
If you are shooting outside, I suggest you bring a thick blanket or shawl, which will help keep you and your family members warm.
Finally, remember to bring hot drinks and snacks.
Especially if you have little kids, bringing their favorite snacks will keep them from getting overwhelmed during long shoots.
How To Take Family Christmas Photos At Home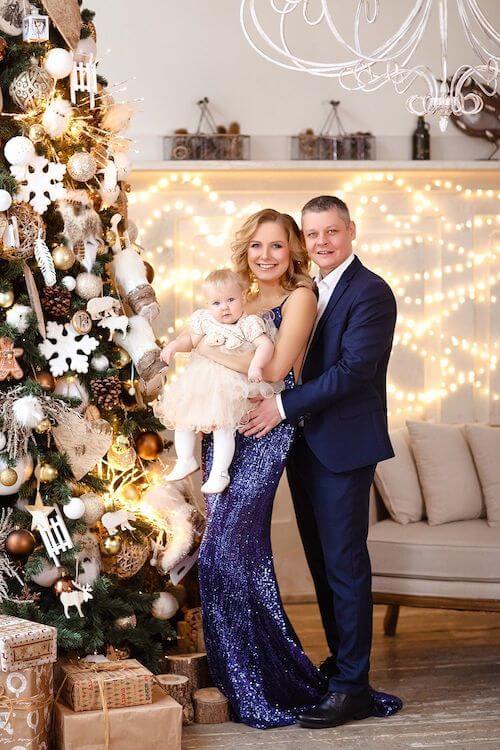 via Pinterest
When taking family photos at home, you need a good tripod to help you shoot more comfortably for the best Christmas photos.
And you can let family members talk and move around freely, which can help you create more natural poses and expressions.
Selfies are great too.
They are easy ways to get creative photos.
At the same time, please avoid too cluttered shooting environment.
Especially, if you are not good at color matching, you should keep the background colors as few as possible, which can make your photos look more advanced and not tacky.
Finally, you can experiment with different shooting locations at home.
If you have plenty of time for shooting, you will find that there will be different light effects in different rooms during the day.
This often helps you take great photos.
Christmas Photoshoot Ideas for Families
Looking for easy-to-copy and creative ideas? Scroll on to check our favorite Christmas family photo ideas to copy directly.
Holiday Season Photo of Family Members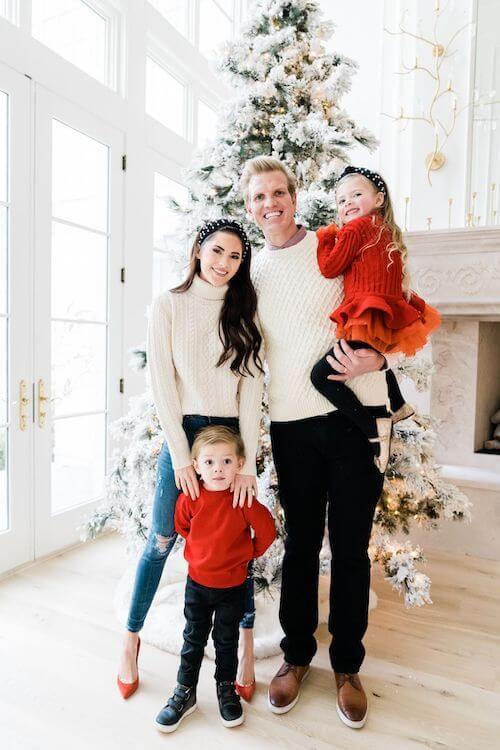 Holiday Card Photo Ideas For The Whole Family
Beautiful Christmas Card Photo Ideas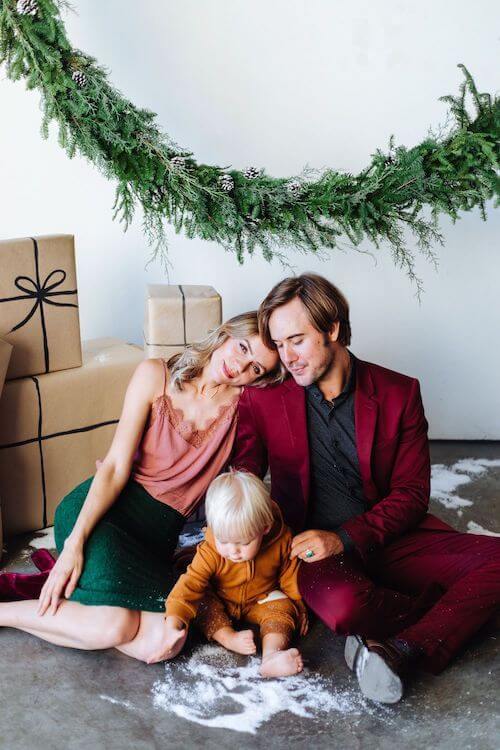 Family Christmas Photoshoot Ideas Outdoor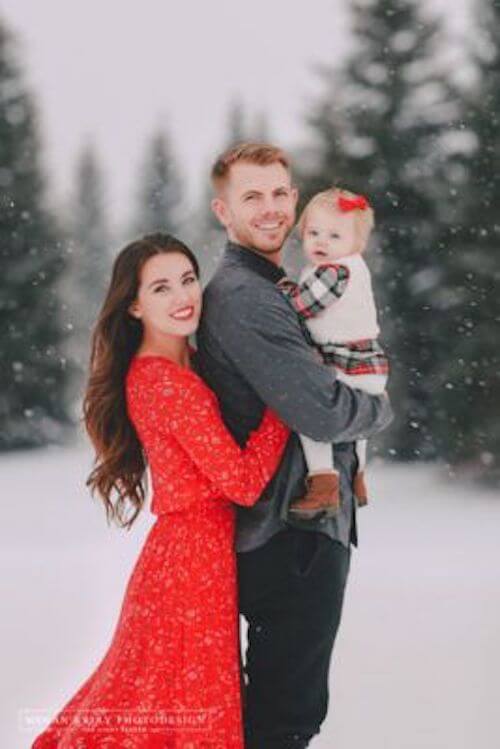 BY www.thelightseeker.photography
Perfect Family Portrait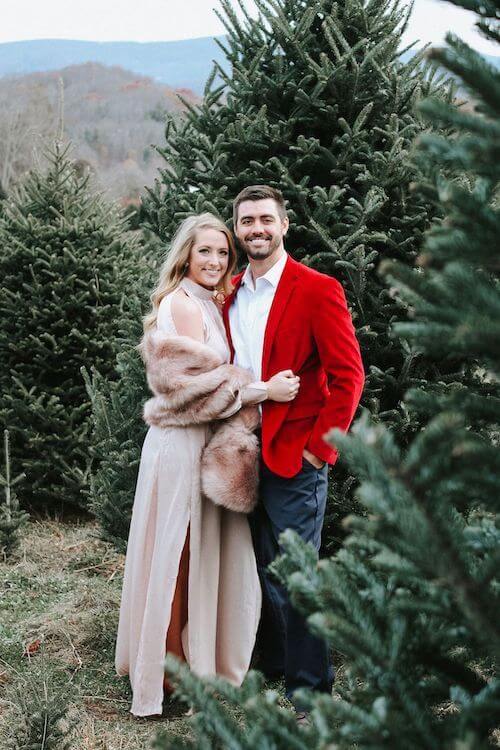 Chic Family Photoshoot For Christmas Indoor
Simple Christmas Decorations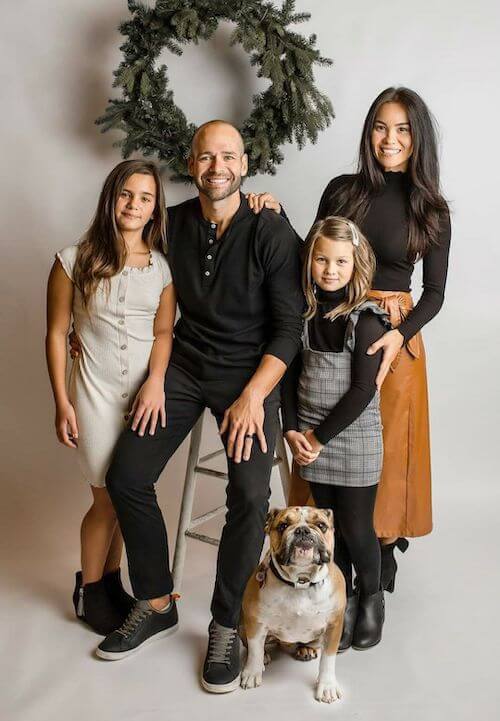 Funny Christmas Card Photo Ideas For Families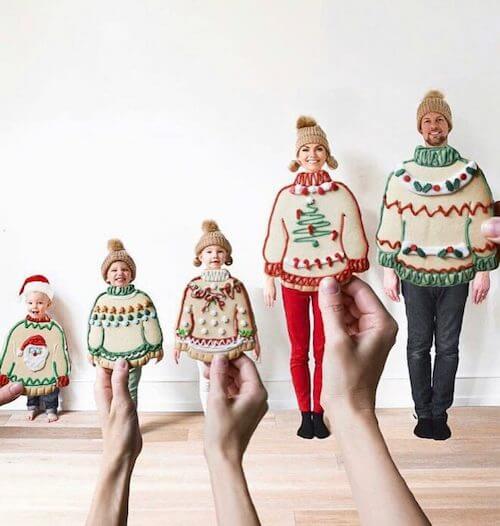 Christmas Tree Farm Family Session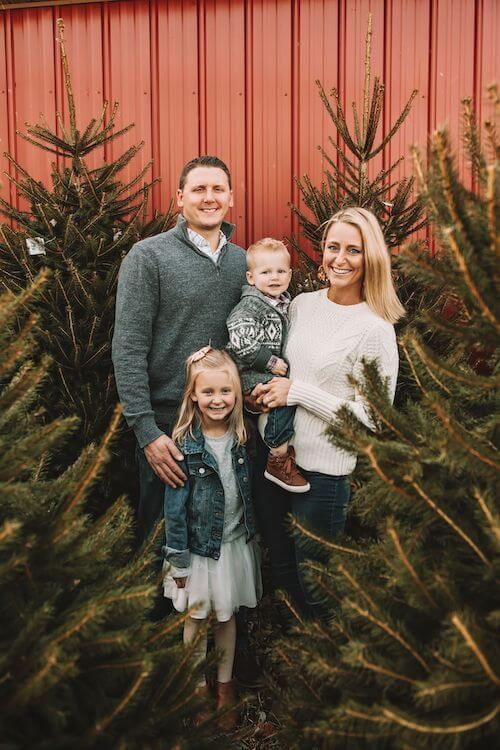 Perfect Family Photo For Christmas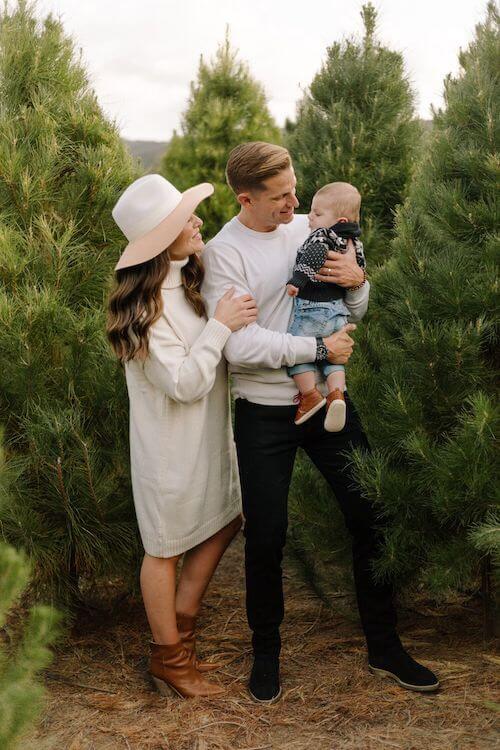 Neutral Holiday Photo Shoot For Family
Holiday Season Photo of Family Members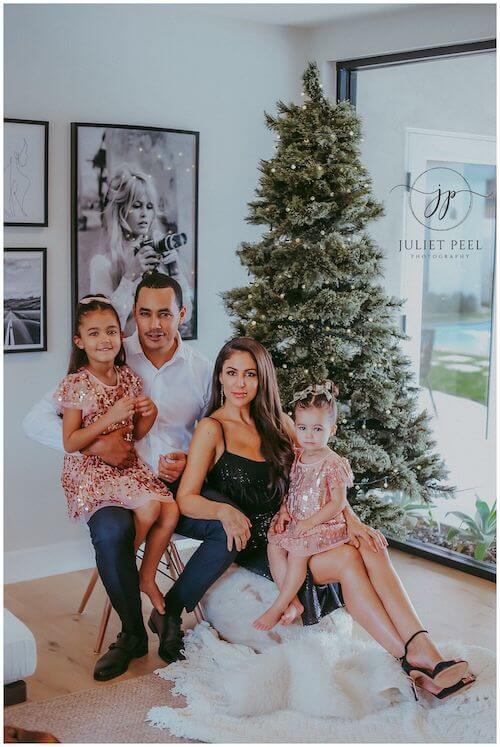 Outdoor Family Christmas Pictures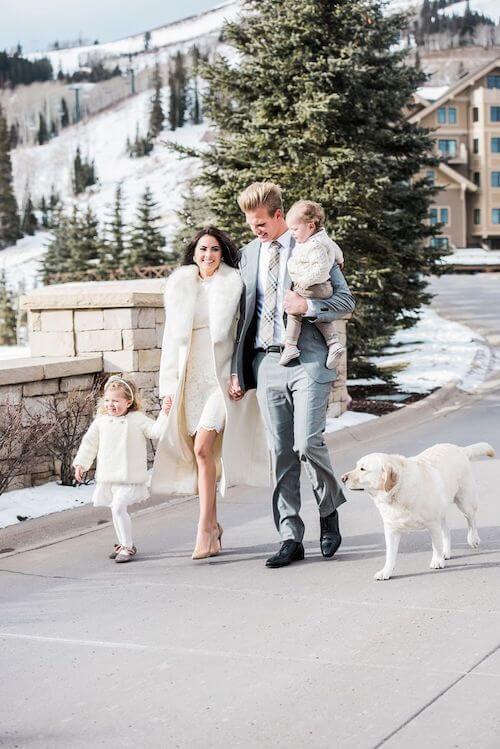 Best Christmas Cards Ideas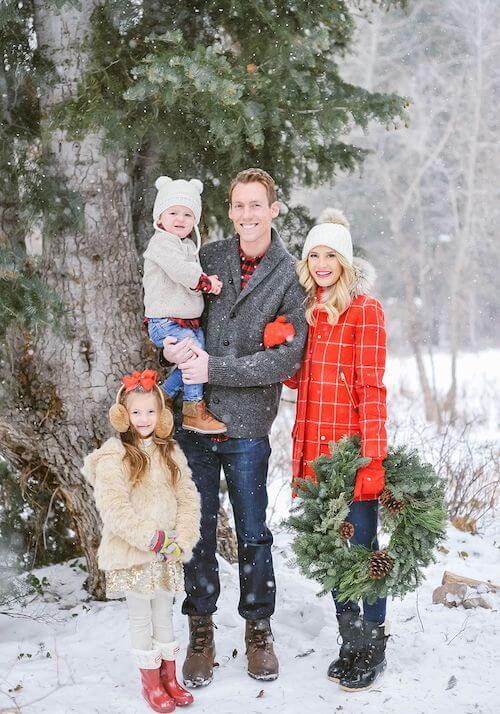 Cute Holiday Photos For The Entire Family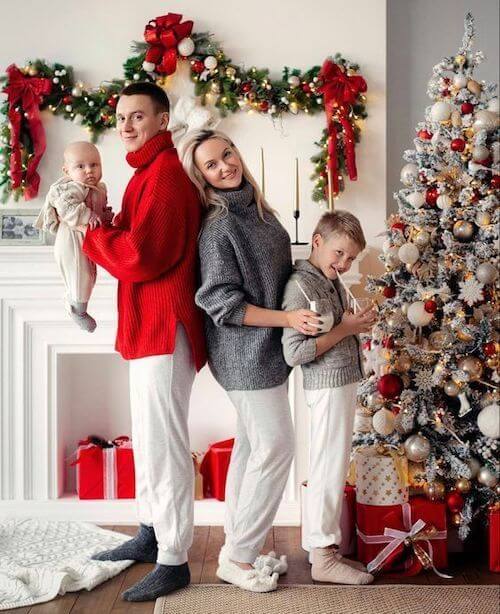 via Pinterest
White And Jeans Family Christmas Photo Ideas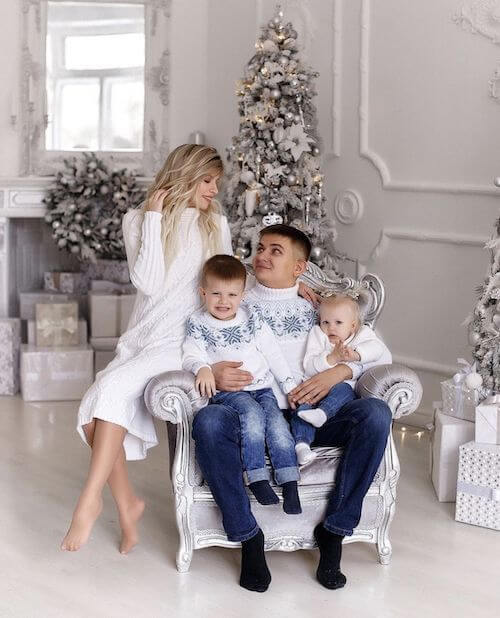 Cozy Christmas Family Photos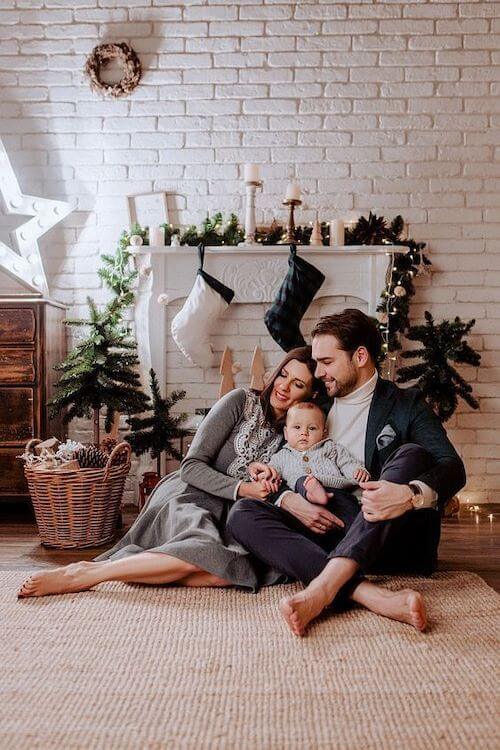 Matching Shirts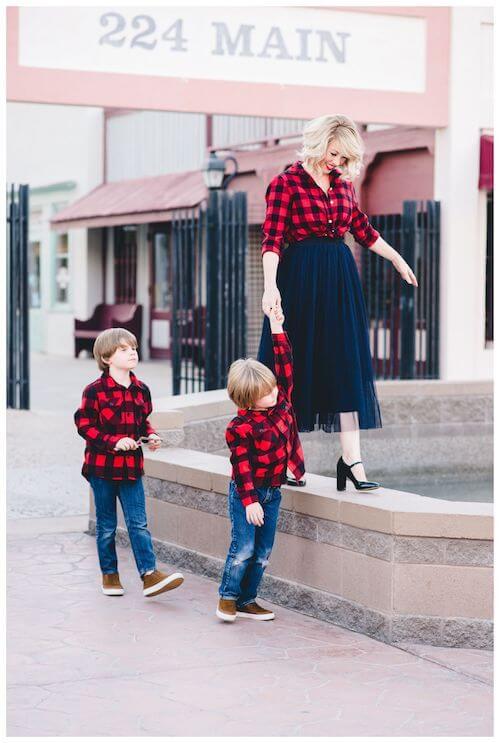 Sitting In Front Of The Christmas Tree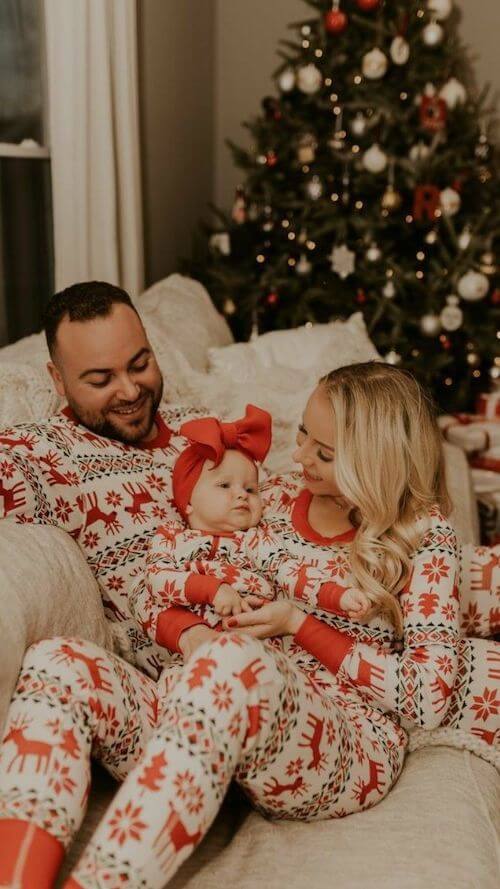 Family Christmas Photo Shoot Ideas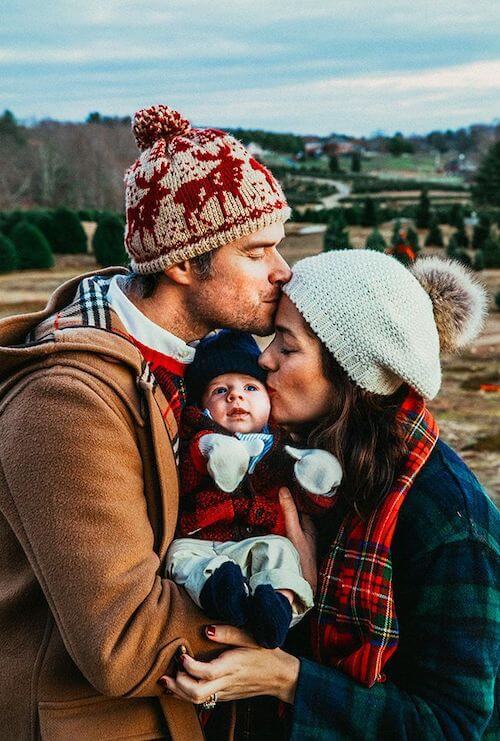 Favorite Family Picture Ideas
Natural Setting

Christmas Family Photoshoot Ideas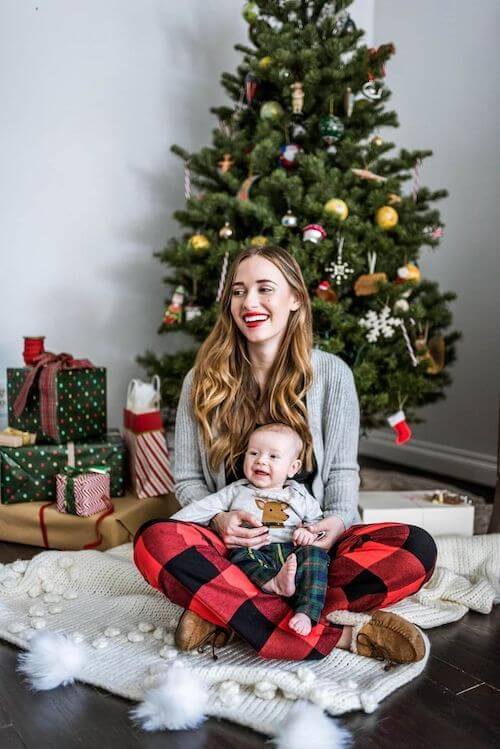 Fairy Lights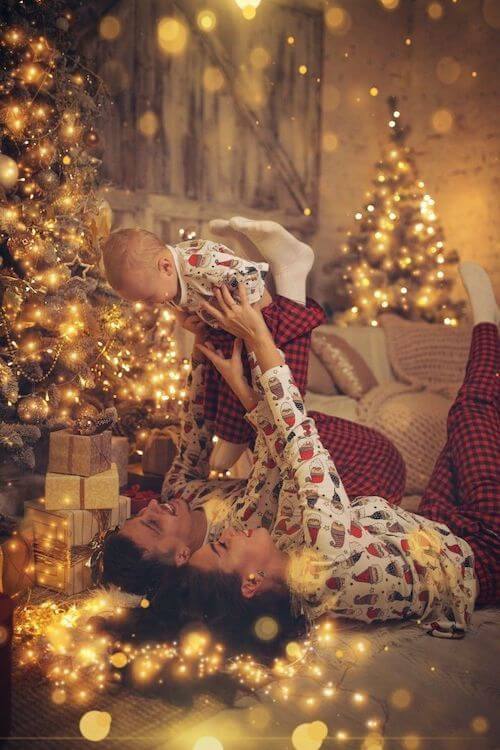 via Pinterest
Family Christmas Picture Ideas
via Pinterest
Perfect Family Christmas Photo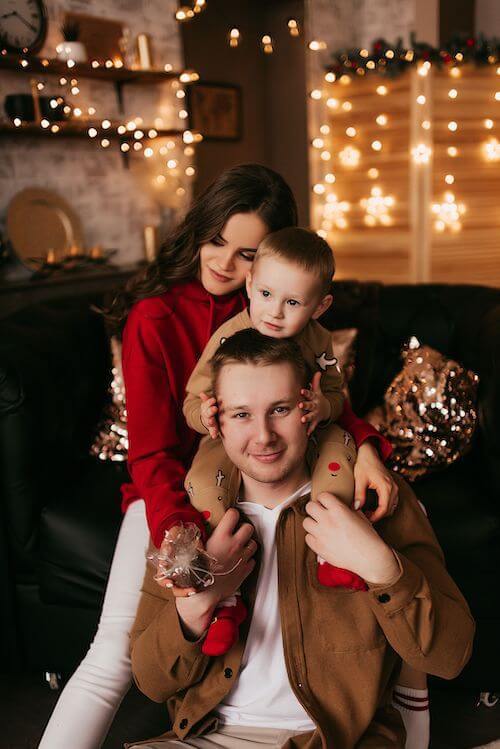 via Pinterest
Funny Photo For Family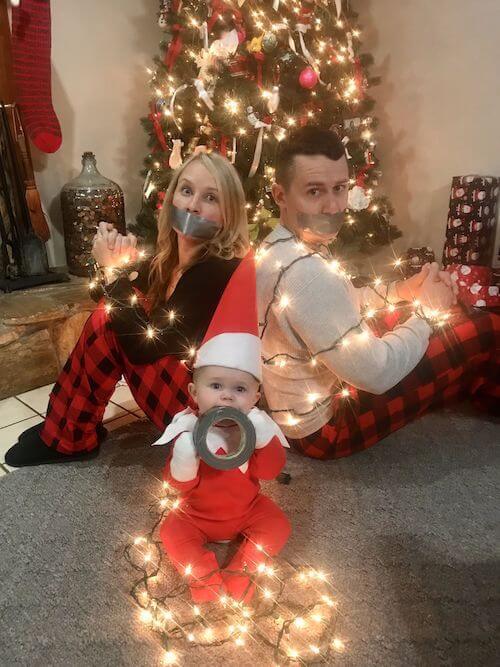 via Pinterest
Cute Christmas Morning Photo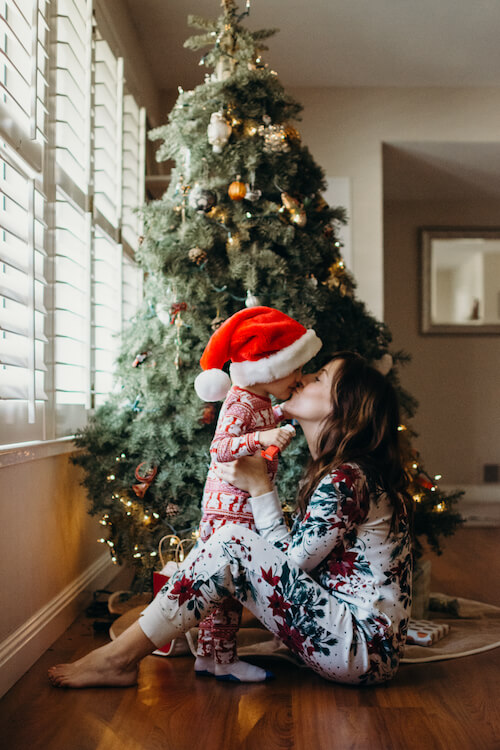 Beautiful Red
Perfect Christmas Family Photo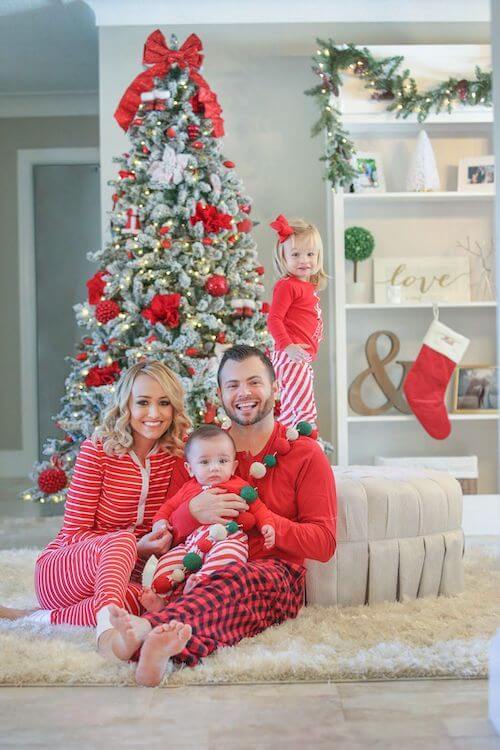 via Pinterest
Santa Hats Family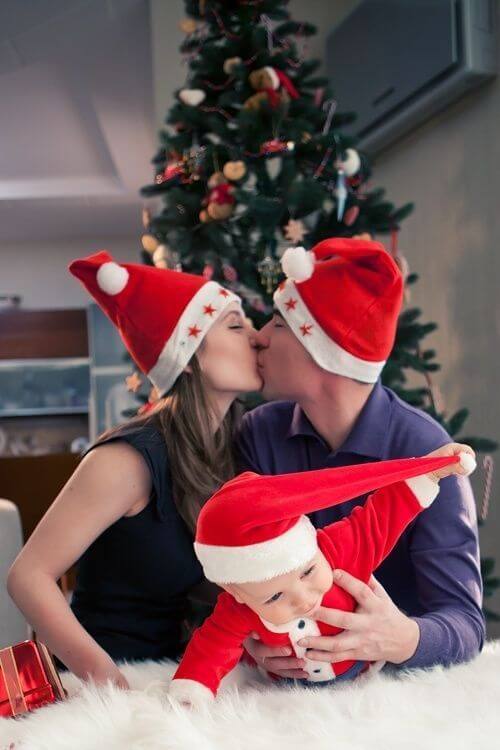 via Pinterest
Christmas Photoshoot Family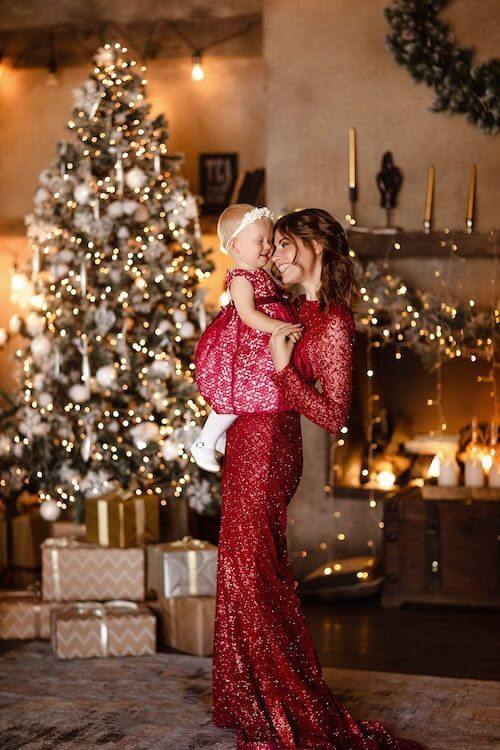 via Pinterest
Christmas Lights Holiday Photo Shoot For Family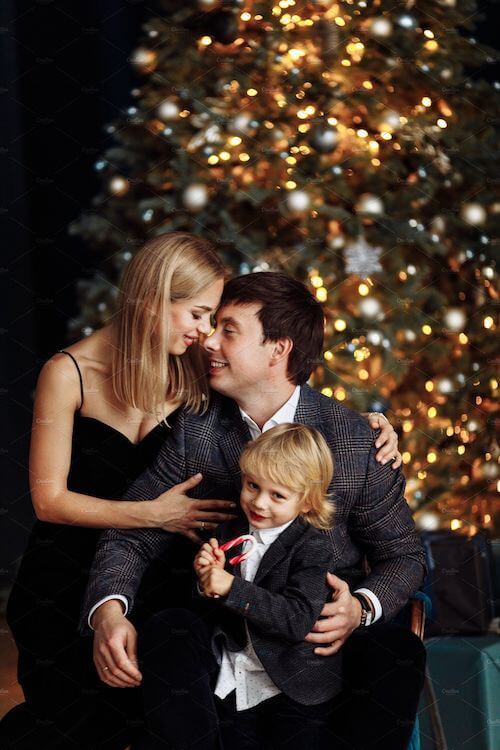 via Pinterest
Best Family Christmas Photo Ideas With Baby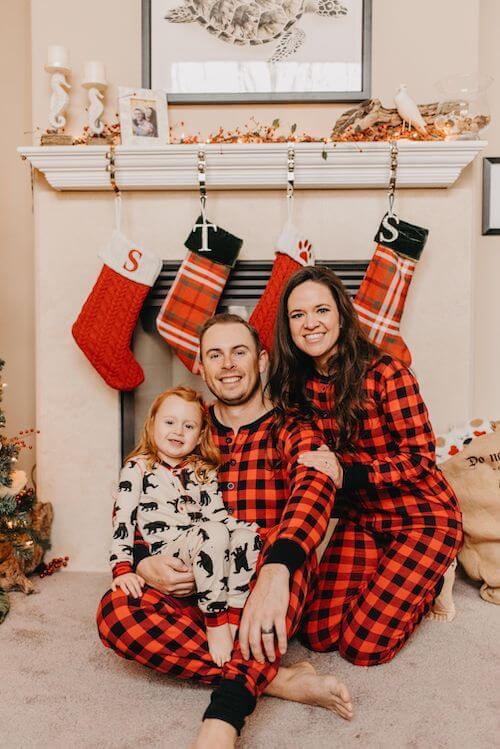 Easy Christmas Picture Ideas For Families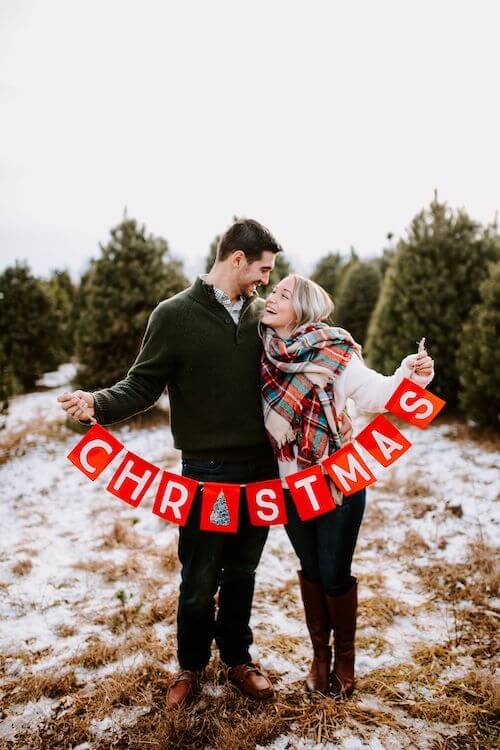 Christmas Pictures Ideas For Family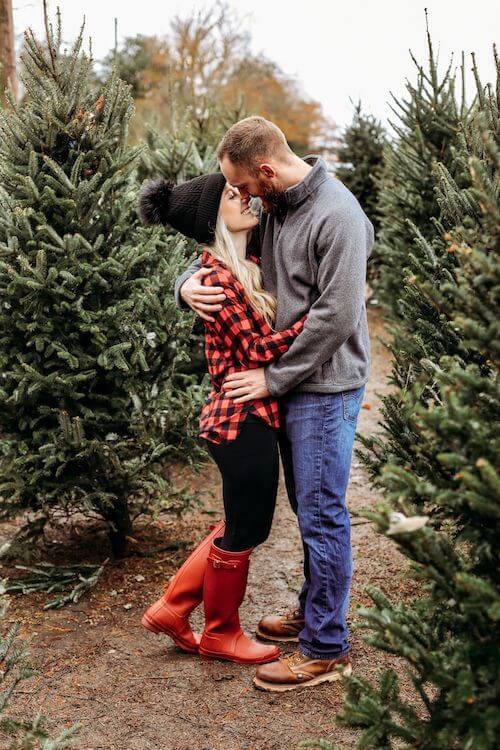 Creative Christmas Photo Ideas For Family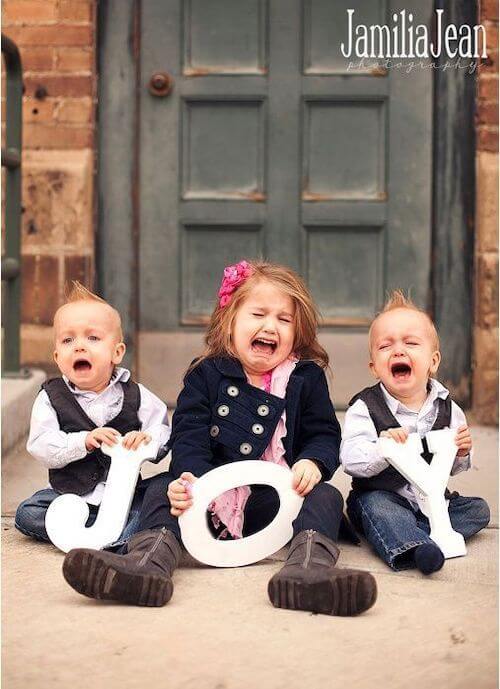 via Pinterest
Fun Christmas Photo Ideas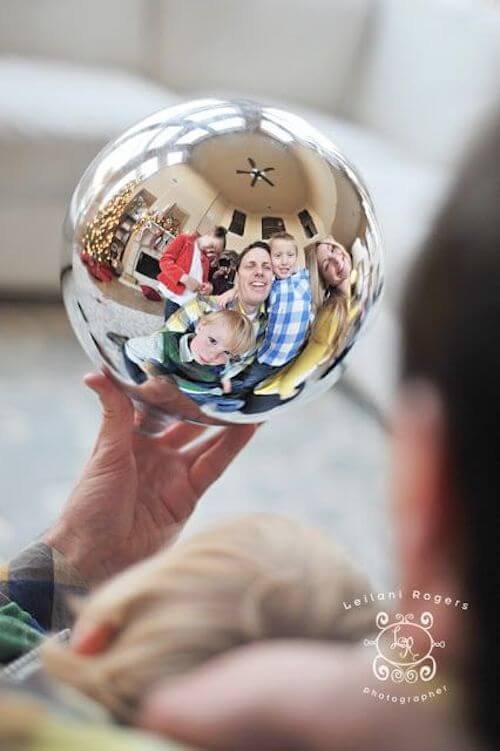 via Pinterest
Christmas Hot Chocolate Baby Photoshoot & Candy Canes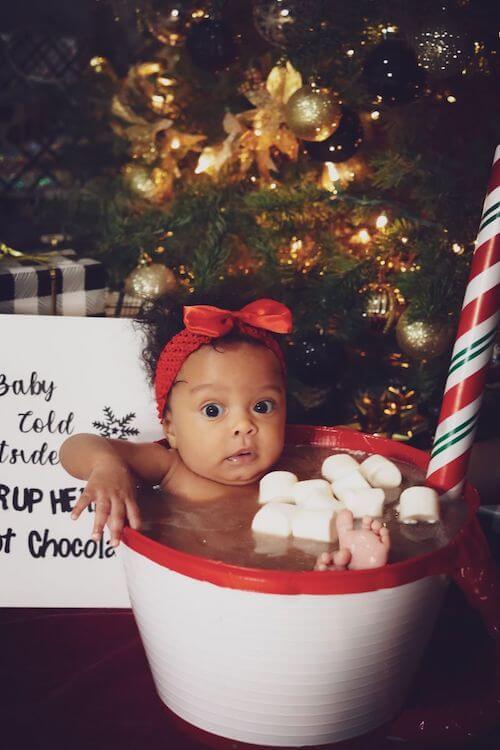 Christmas Hot Cocoa Bar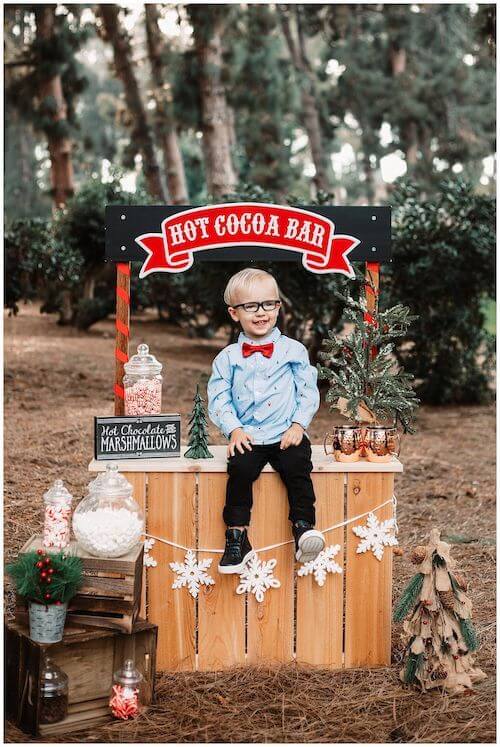 Baby's First Christmas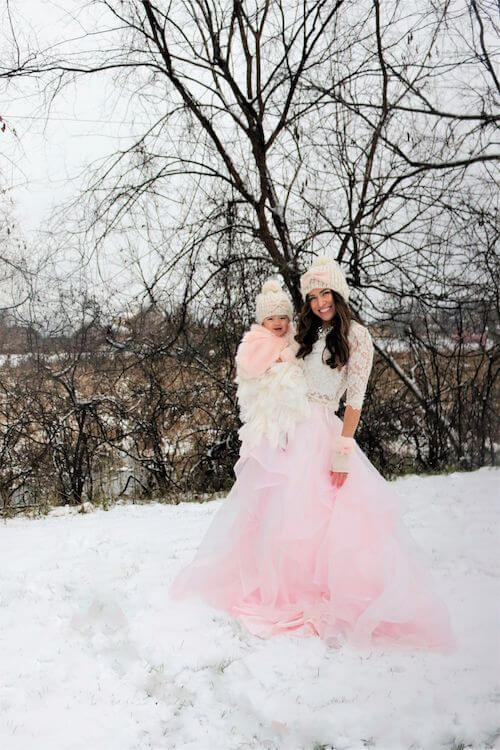 Snow Angels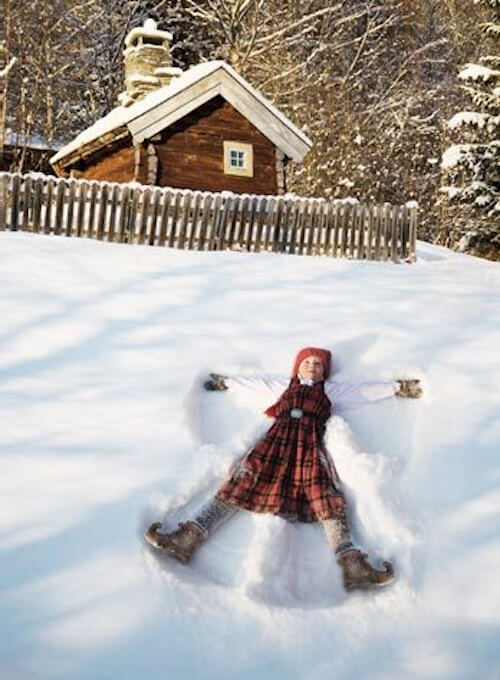 via Pinterest
Funny Family Christmas Photo Ideas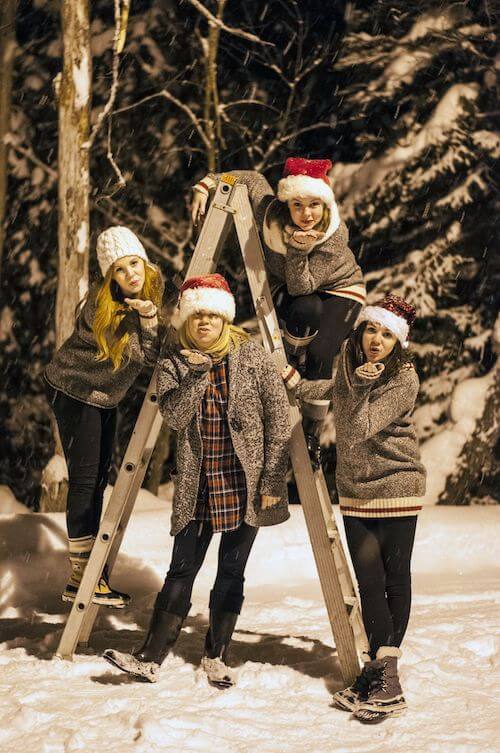 via Pinterest
Christmas Photoshoot Ideas Outdoor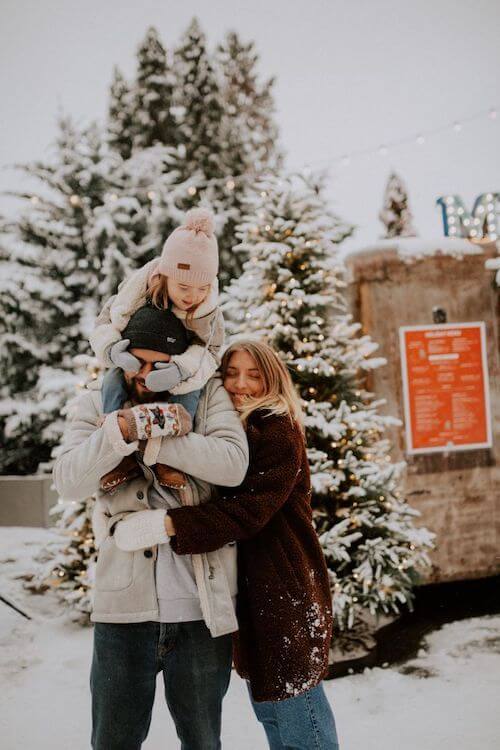 via Pinterest
Snowball Fight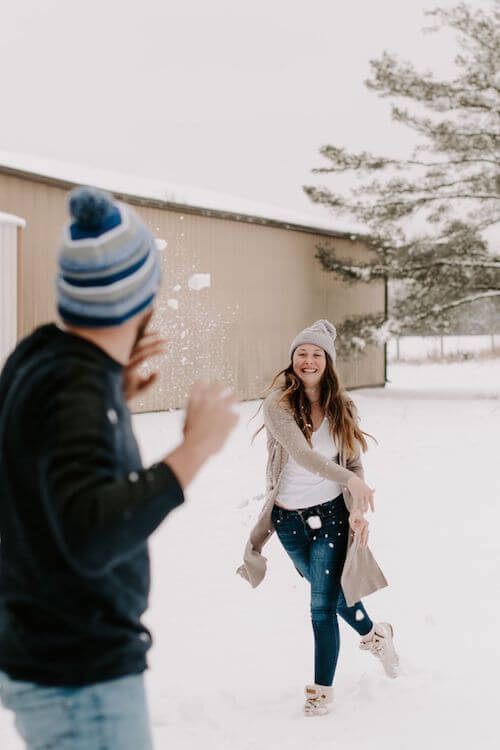 Christmas Family Photo With Family Pet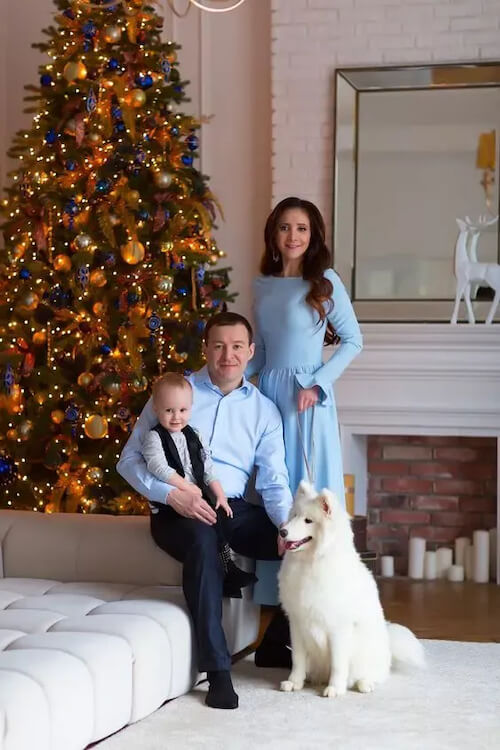 via Pinterest
Family Holiday Picture Ideas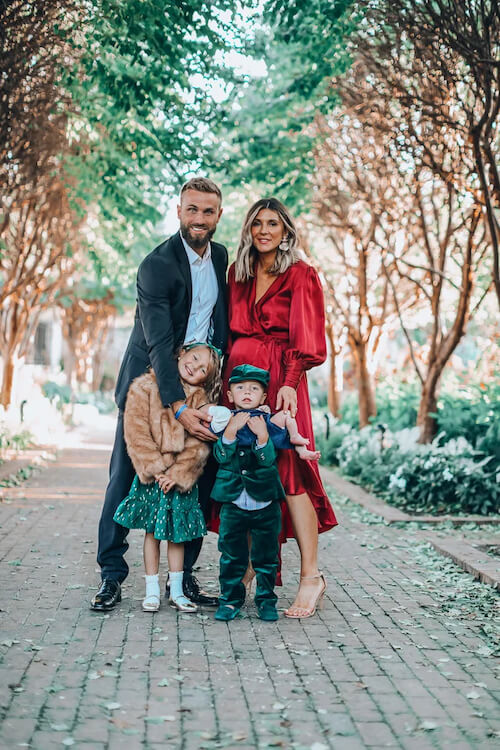 Christmas Picture Ideas For Family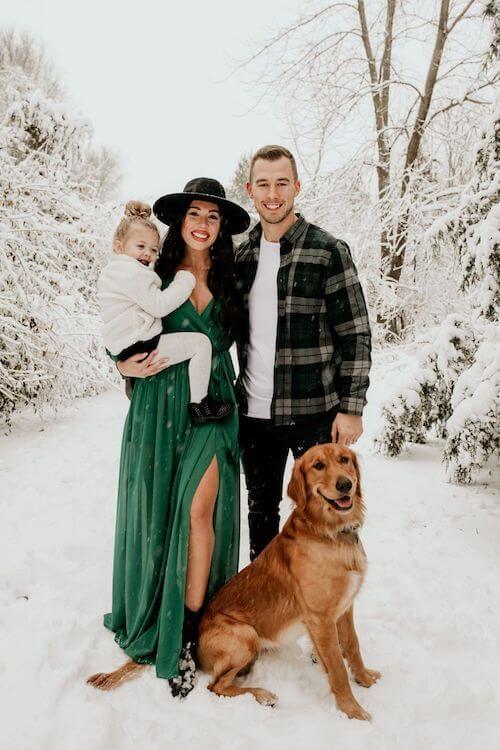 Black Family Christmas Picture Ideas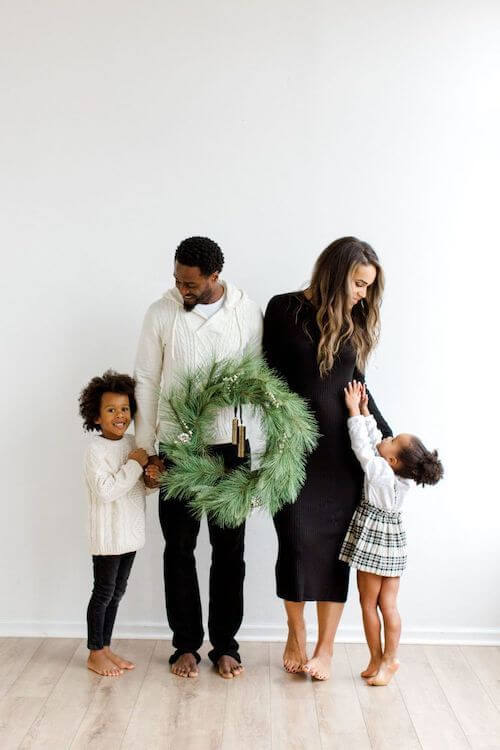 Christmas Poses For Family Of 3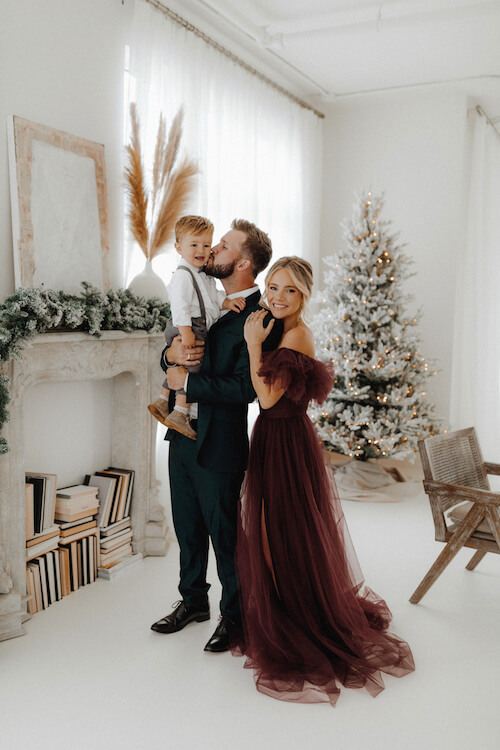 Family Christmas Photoshoot Ideas At Home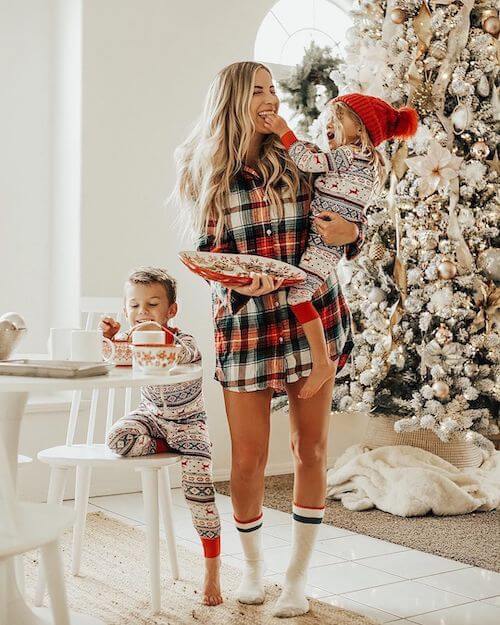 via Pinterest
Christmas Picture Ideas For Mom And Daughter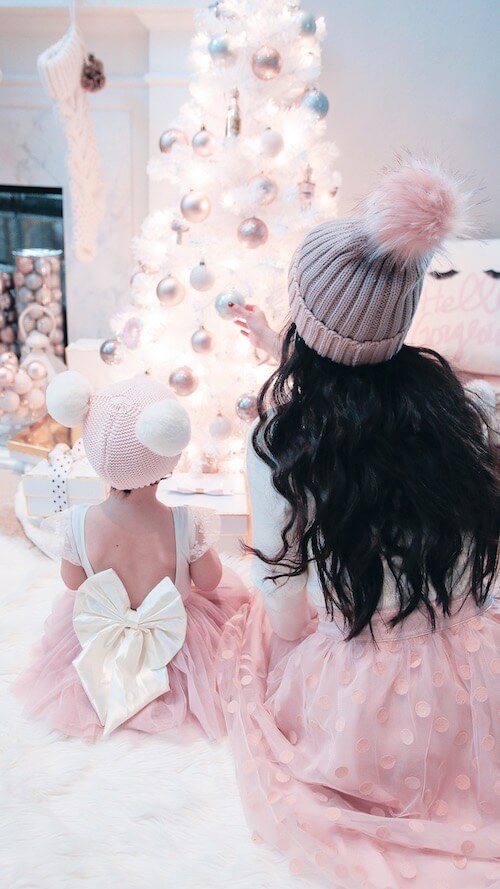 Christmas Picture Outfit Ideas For Family
When it comes to family photos, especially when it comes to festive family photos, choosing the right family attire is key to a successful photoshoot.
I suggest you choose the mother's outfits first.
It is a great way to plan family photo outfits.
Women's clothing tends to have a wider selection than men's clothing.
At the same time, women's clothing is usually more colorful and detailed, which is easier to help establish the overall style of family photos.
So, you can choose the mother's outfits first, and then choose the outfits of other family members that coordinate with her outfits.
In addition, if you hire a professional photographer, then I suggest that you spend quality time communicating fully with your photographer about the shooting location, shooting costumes, and shooting props before taking the photo.
If the photographers are experienced, they can give you great advice on clothing for your shoot.
So what are some other tips for choosing costumes for Christmas family photos?
What To Wear Christmas Family Photos
For Christmas family photos, outfits in traditional Christmas colors are preferred.
Your best optional colors include, red, green, dark blue, white, and beige.
In order to add more holiday spirit, I suggest you choose gorgeous or cozy fabrics, including velvet, knitted pieces, and even sequin pieces.
In addition, you also need to consider the style you want to present.
If you like formal and classy styles, then you're better opting for monochromatic clothing.
Especially if you choose a background with colorful Christmas decorations, or if you are shooting while standing in the snow, wearing solid color outfits is a better way to make you stand out and look more elegant.
If you like casual style, then you can choose plaid or tartan patterned pieces, ugly Christmas sweaters, or Christmas pajamas for your holiday family photos.
Don't forget to add cute accessories.
Especially for young kids, cute accessories, such as bows, ear muffs, knitted hats, pom pom hats, Santa hats, other festive hats, gloves, etc., will make them look even cuter.
Finally, if you are shooting outdoors, you can add a chic long coat or fur-like coat.
It makes you look more charming.
So scroll down to check our favorite outfit choices.
Maxi Dress
Maxi dresses are perfect for women to choose from for family photos.
Whether it is a dark green, dark red, or dark blue dress, it looks elegant and charming.
You can choose a delicate knit dress or a gorgeous velvet dress, or even a beautiful sequined dress to embrace a more festive spirit.
Just throw on a pair of dainty heels or pointed boots and you've got a great outfit.
Sequin Pants
Sequin pants are also a very trendy holiday attire option.
They look classy and chic.
I suggest you choose a pair of sequin pants with a high waist and pair them with a pair of pointed shoes.
This kind of shoe design can help you visually elongate your legs and have a better body proportion.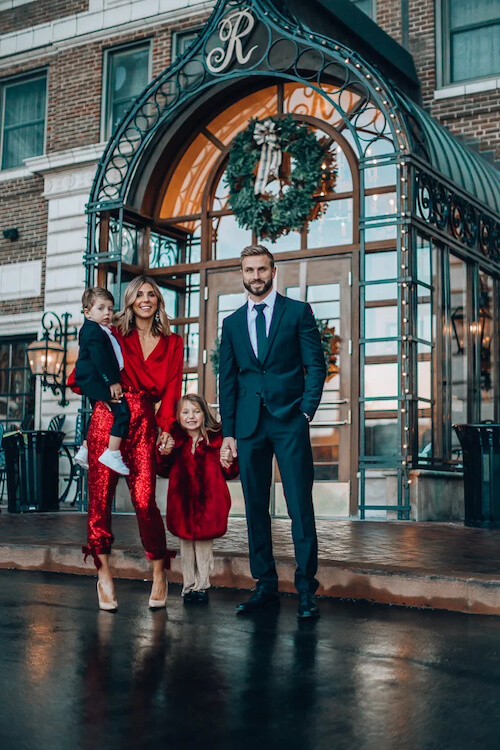 Tulle Skirts / Tulle Dresses
A tulle skirt can bring a fairy-tale look to your photos.
Choose a matching tulle skirt with your little one.
You'll look so cute!
Family Matching Outfits
Choosing matching Christmas family outfits is a simple idea that will never go out of style.
Especially, if you are into casual style, this one is a great choice.
If you want your photos to look better, you should choose a clean and uncluttered background for your photoshoot.
Neutral Colors
Family photos in neutral color schemes are one of the latest trends.
Neutral family outfits can help bring your style to the next level.
If you choose a neutral-colored outfit, I suggest you add a few white details or increase your skin exposure.
Such ideas can enrich the visual details of your photos while making you look more fashionable.
via Pinterest
Chic Skirt Outfit
In addition to dresses, chic skirt outfits are also a great dressing option.
If you're not sure whether your favorite festive color will match your skin tone, choose your favorite festive color for your skirts and wear a neutral color like simple black or white for your top.
This will help you look better.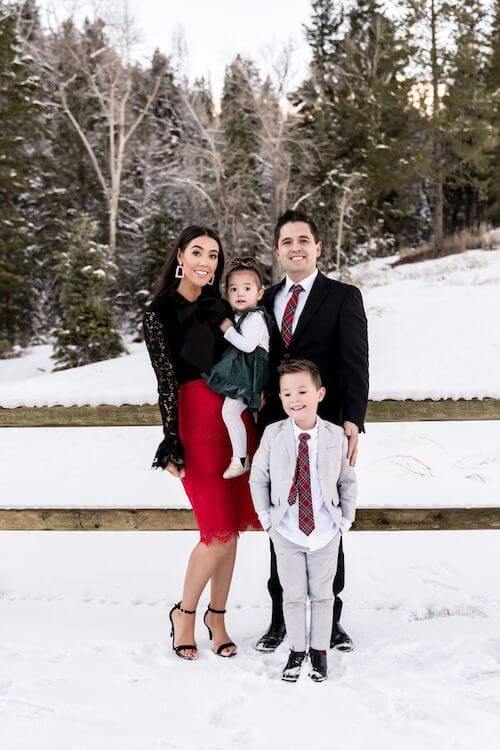 Ugly Sweater Christmas Photo Clothing Ideas Families
I also absolutely love taking family photos in ugly Christmas sweaters.
The below idea is a great example.
Choose an ugly sweater color that matches the tree decorations to make this festive style look very stylish.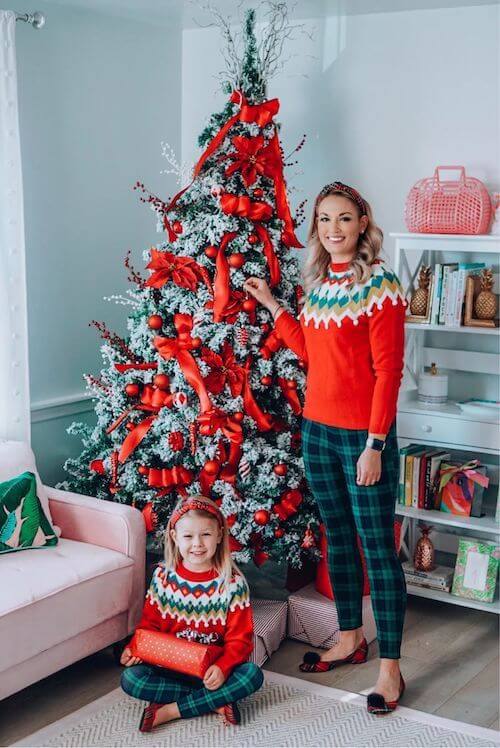 Black And White Christmas Photoshoot Family Outfits
Want to be different? Why not try black and white family outfits?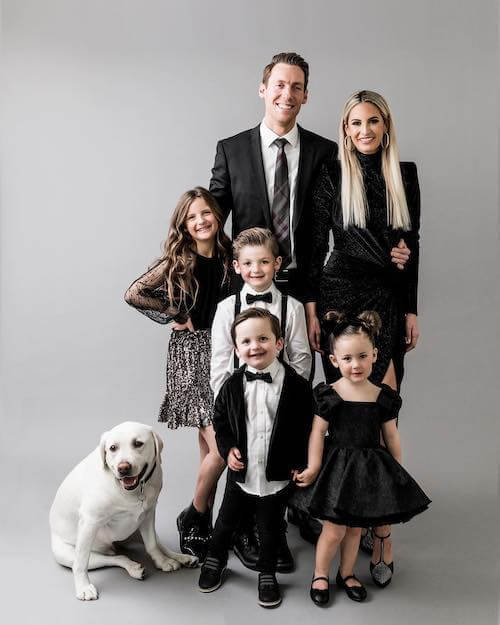 All White Outfits And A Pop Of Color
White outfits make you and your family look elegant.
Adding a cute touch of Christmas red details adds a great festive feel.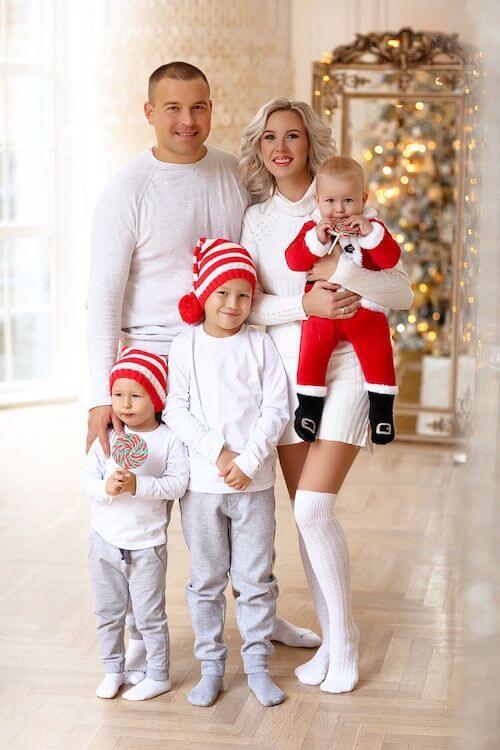 via Pinterest
Where To Buy Cute Christmas Family Outfits For Your Family Members
If you are shopping for cute Christmas outfits for your family photos, below are my favorite online fashion stores for affordable options:
This post was all about Christmas photoshoot ideas for families.
Related Posts: