Want to know what to wear to Hell's Kitchen Las Vegas? Check this post for the style tips and the best outfit ideas for your Hell's Kitchen trip in Vegas.
If you are a fan of Gordon Ramsay, one of the top Chefs in the united states who have many Michelin stars restaurants, and the famous TV Show Hell's Kitchen, Gordon Ramsay's Hell's Kitchen restaurant is definitely on your itinerary for your trip to Las Vegas.
Hell's Kitchen is an actual restaurant where this television show is filming, located in front of Caesars Palace, with floor-to-ceiling windows overlooking the famous Las Vegas Strip, and has become an iconic spot in Las Vegas.
Even if you are not a fan of these famous reality TV shows, it is still a great place to add so much fun to your Vegas trip.
For me, it was a unique dining experience at this fun place, and I loved the signature dishes there including Hell's Kitchen Beef Wellington. The good food was worth every penny and formed a fantastic memory.
If you are going to Hell's Kitchen Las Vegas for the first time and are looking for the dress code guide and outfit ideas for Hell's Kitchen, you've come to the right place.
In today's article, I am sharing Hell's Kitchen Las Vegas dress code, style tips, and outfit ideas for Hell's Kitchen Las Vegas, based on my 4 experiences there and the tips shared by my friends. And I also curated cute outfits from my favorite retailers for you to copy and shop directly.
So scroll down to check these outfit ideas for your trip to Hell's Kitchen Las Vegas, and don't hesitate to pin them to your Pinterest board and share them on social media sites.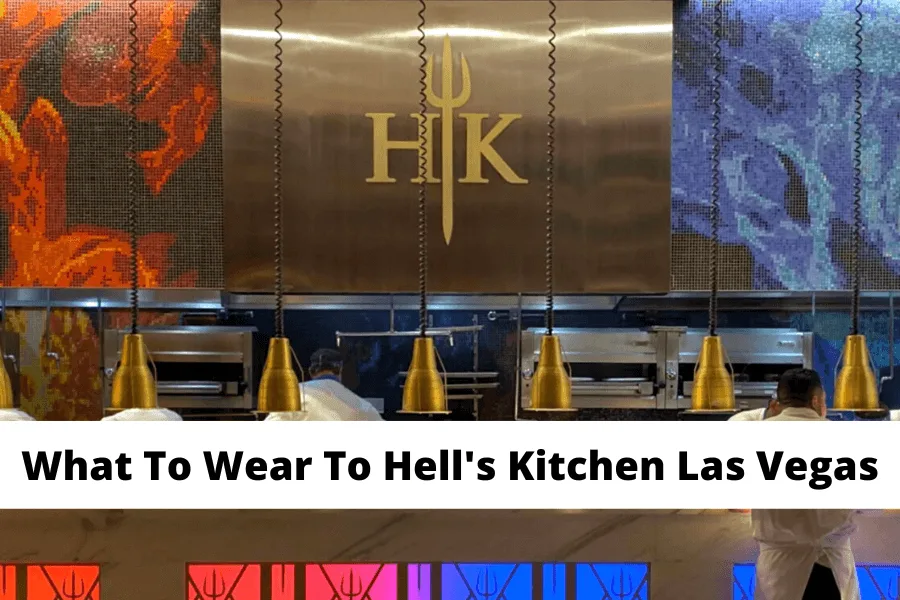 This post may contain affiliate links, which means I'll receive a commission if you purchase through my link, at no extra cost to you. Please read the full disclosure here.
This post is all about what to wear to Hell's Kitchen Las Vegas.
Is There A Dress Code For Hell's Kitchen Las Vegas?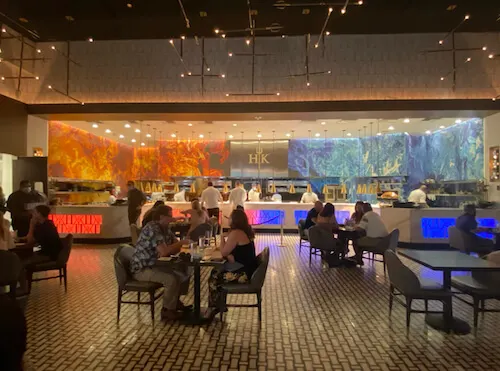 The official Hell's Kitchen Las Vegas dress code is business casual, which is less formal than a smart dress code. And the easiest way is to change one of your office wear pieces to a casual one or choose a fancy and bolder color or pattern for your normal office wardrobe pieces.
That is, the most popular business causal combo for women would be a cute top with pants, jeans, a nice skirt, or a dressy top with a pair of casual jeans, or simply go with a little black dress. And for men would be a blazer with dark color jeans.
But in fact, many people dress so much more casually than I expected.
For lunch, I saw many women wearing Tees, crop tops, jean shorts, and casual dresses, and men wearing Tees and jeans. For dinner at night, people wear less casual but still not so formal as those for high-end restaurants.
Hell's Kitchen is not an upscale restaurant and is more like a casual themed restaurant. So casual attire is entirely acceptable in the dining room.
But I highly suggest you dress up a little bit.
It is a vacation trip in Vegas where the vibe is fun and luxury. And wearing cute and a little bit dressed-up outfits will bring fun to your trip, and you don't need to change to other outfits after the meal there when you are going to the other spots.
And also, from my experience, the staff there are quite nice, and they are kind enough to help you take as many photos as you want.
So since Hell's Kitchen is a popular spot for a Vegas trip, it is worth taking great photos there, so wear your favorite clothes and be more photogenic.
Is Hell's Kitchen A Great Place For A Date Night?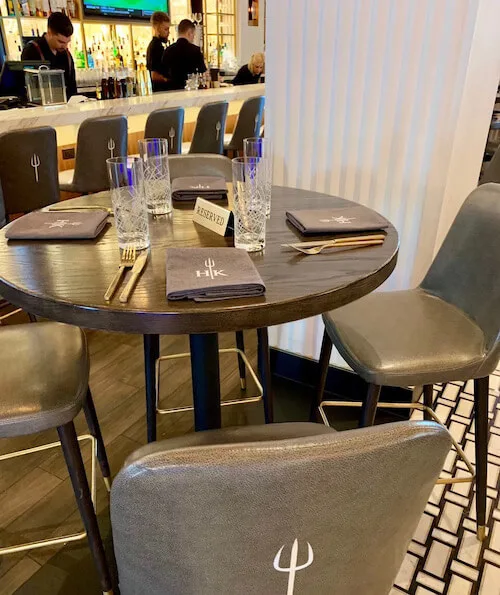 Yes! I had a fantastic experience there. Their service is nice and helpful to me. Some people may think their service seems well trained but a little bit strained. But to me, it is fine.
One of my friends had a New Year's Eve dinner with her boyfriend at Hell's Kitchen restaurant and she loved it, too.
So, if you are looking for a nice dinner date spot for your Vegas trip, try Hell's Kitchen.
But you may need to make a reservation one month or at least two weeks earlier before your date. You can reserve your seats directly on their website.
Is Gordon Ramsay Hell's Kitchen A Good Place To Go To With Friends?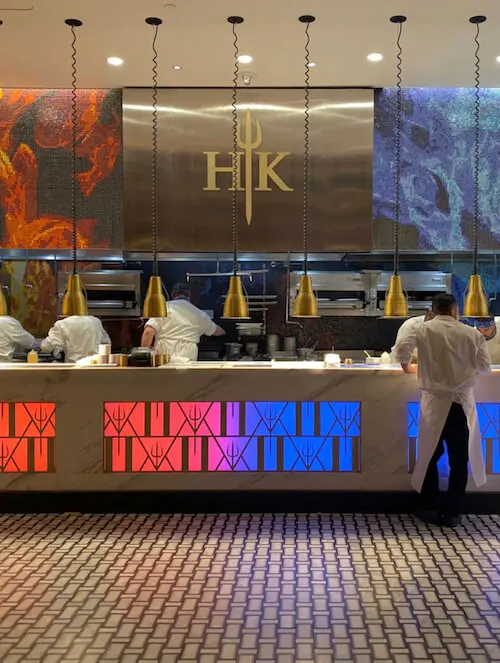 Yes! I went there once with two of my girlfriends and it was an amazing experience.
We wore a little fancy that time with mini dresses and after dinner, we went straightly to dance in Caesars Palace.
So dressing up will never be wrong in Vegas.
One friend of mine said when he was there, Chef Gordon Ramsay went out and said hello to the customers! And he loved that experience so much. Though the restaurant owner Chef Ramsay is not the Head Chef, if you are a huge fan of the reality shows, do check there and you may have the same luck.
Can I Wear Jeans to Hell's Kitchen Las Vegas?
Yes, but please avoid baggy jeans or jeans with many holes. A pair of black, dark wash, or navy blue skinny jeans are a great option. Tight straight jeans or jeans with a little bit of flared design are also great and chic.
Pair your flattering jeans with a cute top for the lunch, and a little bit dressed-up top like satin, silk, or sequin top for the dinner at night. Complete your look with statement earrings and you'll look stunning.
For men, please wear clean and simple jeans to look neat and stylish.
Can I Wear Shorts to Hell's Kitchen Las Vegas?
I did see women wearing jean shorts and men wearing long khaki shorts, so it is ok to wear shorts to Hell's Kitchen Las Vegas.
But personally, I suggest wearing dresses, skirts or jeans instead of wearing shorts. If you really want to wear shorts, for women, wear tailored shorts or if needed, leather shorts for the cold weather, and for men, please avoid too tight or too baggy shorts.
Choosing a dressy piece may help you relax and will not have to worry about whether you wear an appropriate outfit every minute before going into the restaurant. So, instead of casual shorts, the best way is to choose another piece of your wardrobe to have a better journey.
Can I Wear Sneakers to Hell's Kitchen Las Vegas?
I never wore sneakers to Hell's Kitchen and personally, I haven't seen women wearing sneakers there. The most popular shoes for women in Hell's Kitchen are point-toe heels, strappy sandals, and boots.
For men, I did see some men wearing tennis sneakers but their sneakers are low-profile and clean. But most of the men there are wearing leather dress shoes like boat shoes.
For footwear, please avoid flip flops or chunky sneakers and other too athletic style shoes.
Can I Wear T-Shirts to Hell's Kitchen Las Vegas?
Yes, both women and men can wear a T-shirt to Hell's Kitchen.
But please avoid those too baggy or too edgy T-shirts. A simple and slim-fit T-shirt is the best option.
You can also add a light jacket to the T-shirt to be a little more formal. Especially for the guys.
Once I saw a guy wearing a sage green T-shirt with a white linen blazer, so fresh and stylish.
Do I Have To Wear Dress Shirt To Hell's Kitchen Las Vegas?
The best top for a guy in Hell's Kitchen is a collared shirt, which looks great with a pair of pants or jeans.
You don't have to wear a dress shirt every time. A casual button-down shirt or a chic Tee is also a good choice. But a dress shirt will never be wrong, especially for dinner time.
So add a dress shirt to your Las Vegas luggage if you want to have a dressed-up style sometimes.
What To Wear To Hell's Kitchen For Lunch?
If you are going for a mid-day meal, then you can dress more casually.
For women, you can wear a casual dress with a belt and pair it with flat shoes or strappy heels for a relaxed and chic look. Or you can choose a cute chic top and a pair of skinny jeans or a chic skirt.
If you prefer tank tops, please choose a slim-fit one with good quality fabric.
Pay attention to the fabrics and avoid thin or see-through pieces that look cheap.
For men, a shirt or polo shirt with a collar, a pair of Jeans or chino pants, and a pair of leather boot shoes are the best choices.
If you want to be a little more casual, you can of course choose a simple t-shirt and put on a pair of jeans. I suggest you add a few simple pieces of jewelry, such as statement earrings or a simple chain necklace, to look chic and not tacky.
You should avoid baggy clothes or athletic style pieces, which don't really fit the atmosphere of the restaurant.
Also, everything that makes you feel like you're going on a beach vacation, such as too loose tops and skirts, too revealing pieces, or pants with too many decorations or holes in them, and a large gold chain necklace, are not very appropriate attire.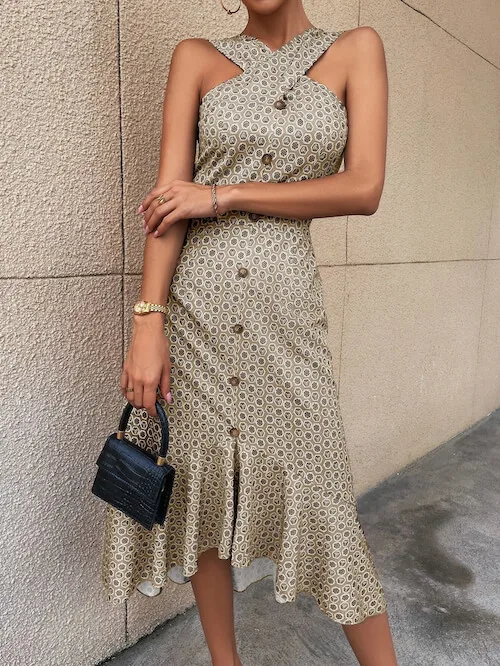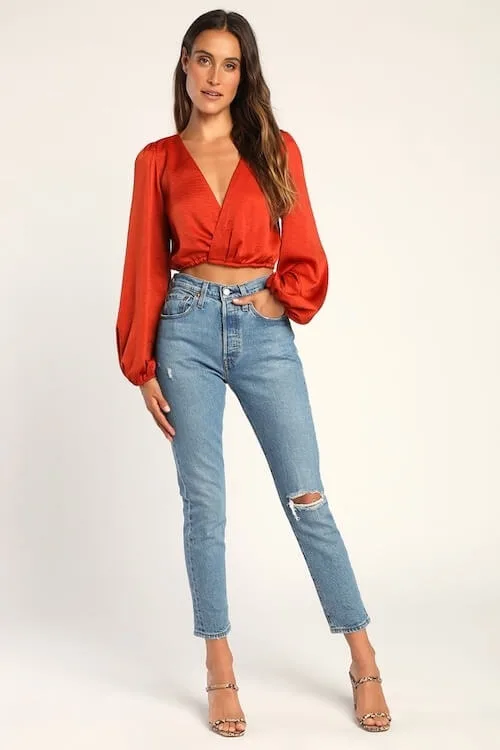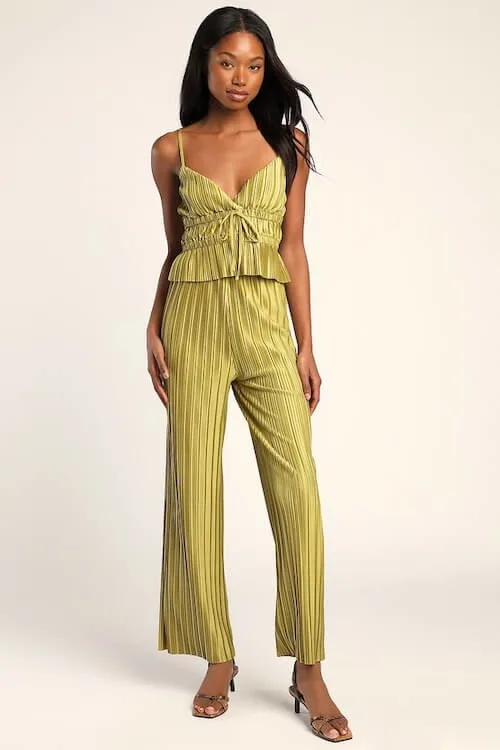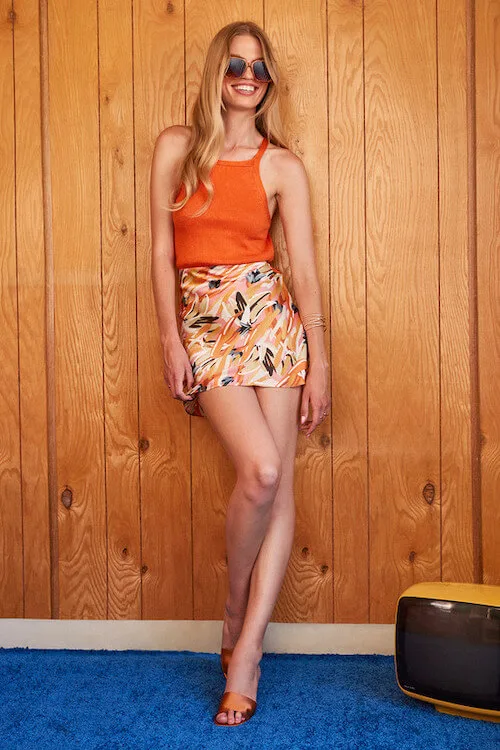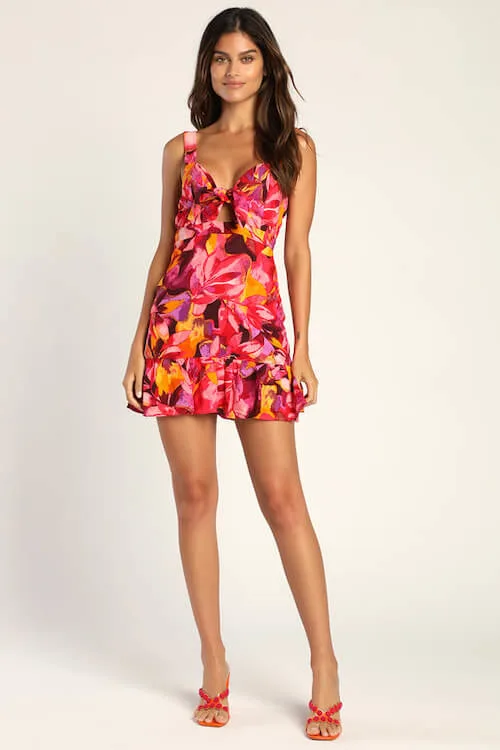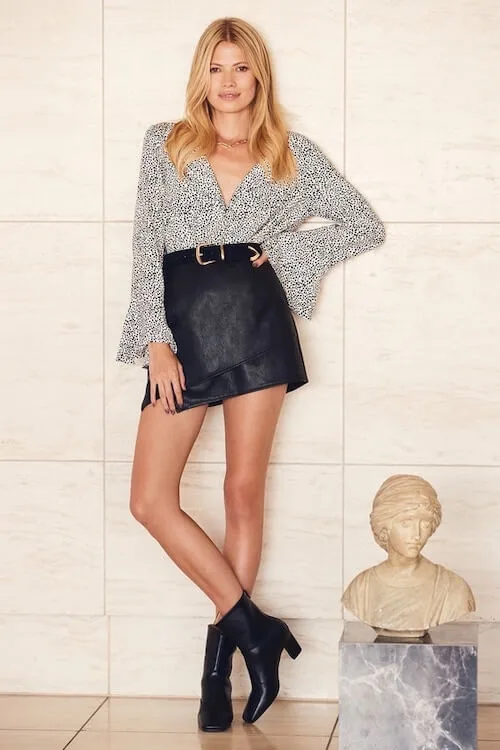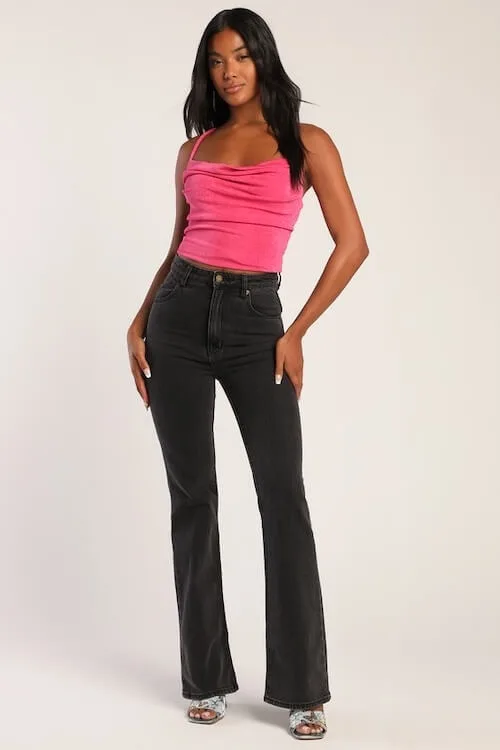 What To Wear To Hell's Kitchen For Dinner At Night?
For dinner, although the restaurant is not too demanding for the dress code, you can totally dress up a little bit to add more fun to your Las Vegas night.
A chic but not too fancy little black dress is a great way to dress appropriately for a great meal there. Also, you can choose a satin shirt dress or a pretty matching set, their beautiful patterns make you look very attractive.
Or you can wear simple jeans or a skirt and choose a special design top to achieve the perfect balance of sexiness and elegance, showing your great fashion taste.
But please avoid those too revealing nightclub pieces and tacky big accessories.
For shoes, a pair of high heels is the most suitable shoes for women in Las Vegas. If you are worried about wearing high heels all night long, you can choose a lower heel or kitten heel.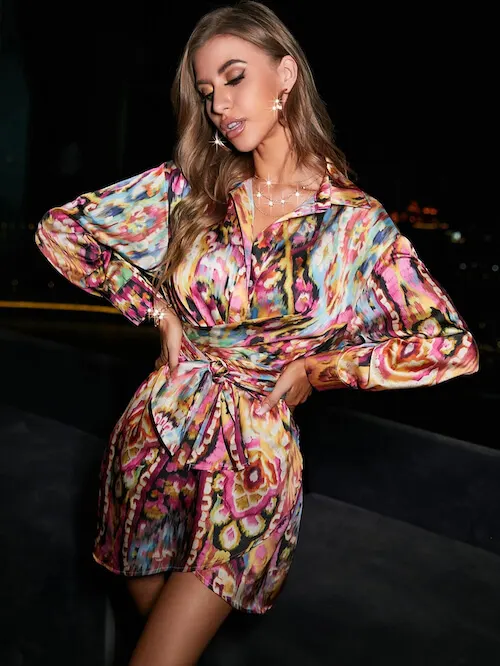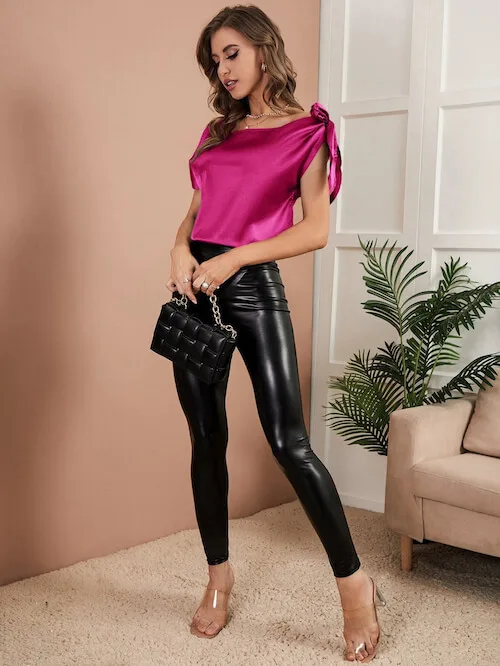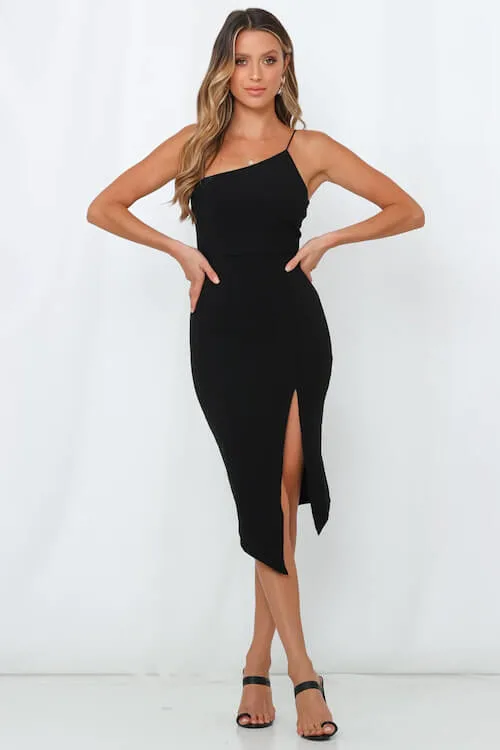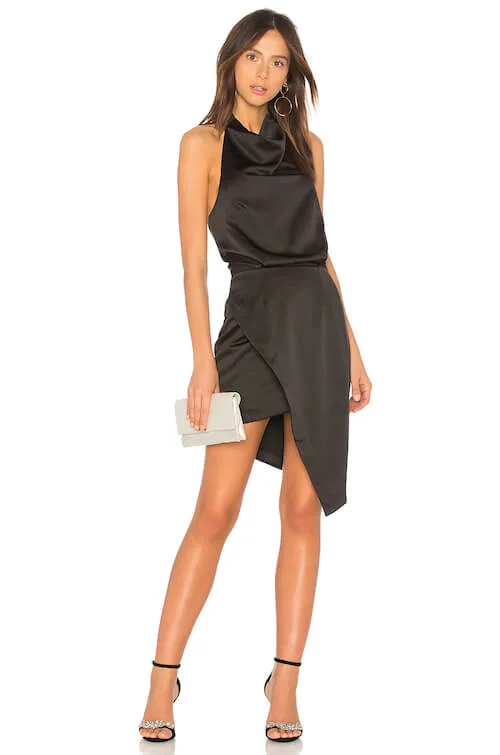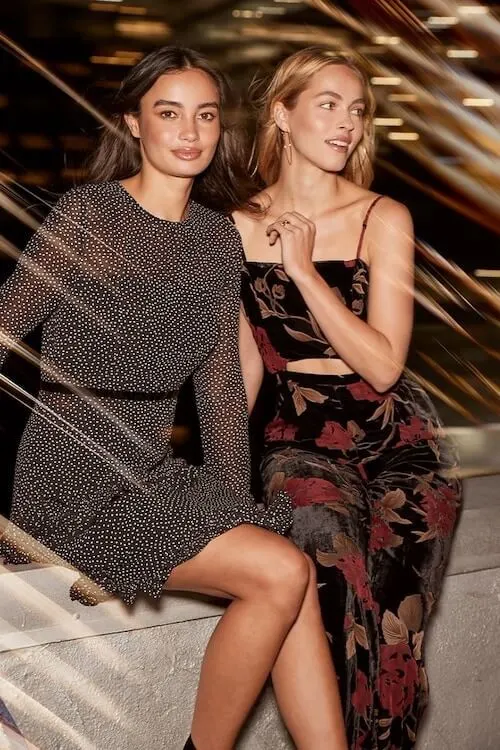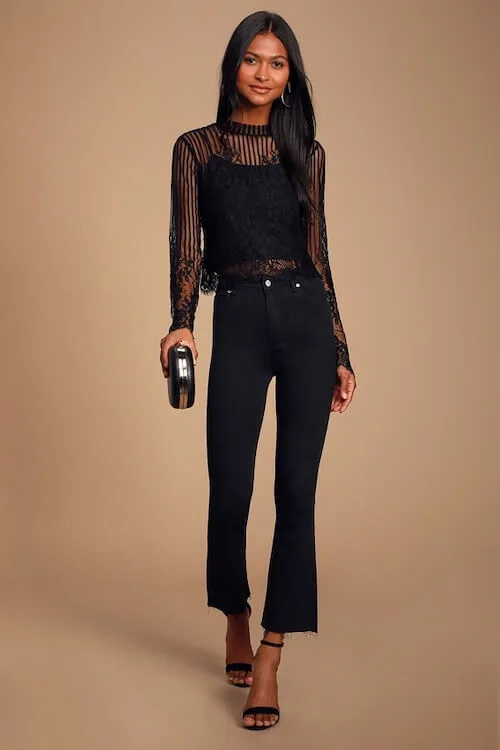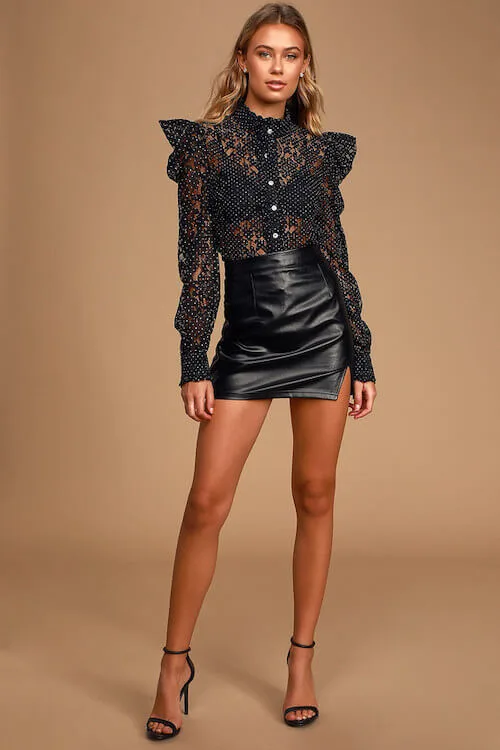 My Favorite Items In Hell's Kitchen Las Vegas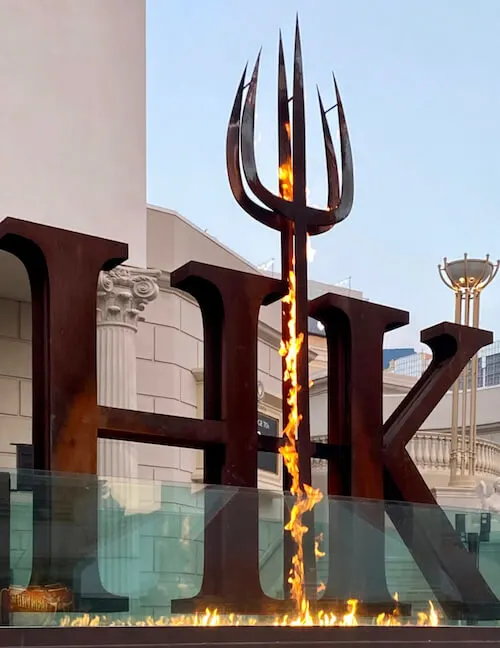 Prix Fixe Menu
HK Caesar Salad
Gordon Ramsay Burger
Pan-Seared Scallops
Braised Short Ribs
Sticky Toffee Pudding
Iconic Beef Wellington (probably Gordon Ramsay's most famous dish), served with potato puree, glazed root vegetables, and red wine demi glace
Jidori Chicken Scallopini
This post was all about what to wear to Hell's Kitchen Las Vegas.
About The Author
Tracy is an experienced personal stylist, shopping expert, and fashion & lifestyle blogger. She has been featured on Time Magazine, Bustle, Best Life, Glam, The Zoe Report, Mic, and GOBankingRates, for her insights on fashion, beauty, home decor, and lifestyle. Read More
Related Posts: