What to wear in Nashville in December and winter? Check this post for the best style guide for your Nashville holiday season and winter trip, and the 60+ best Nashville outfits in December and winter to shop for directly.
Nashville, the Music City of United States of America is well known for some of the most famous and well-respected music venues in the world, including the Ryman Auditorium, the Grand Ole Opry, and the Country Music Hall of Fame and Museum. But when is the right time to visit Nashville?
The truth is, there's always something going on in Nashville, whether you like live music or beer, no matter what month you decide to head to Nashville, the capital of Tennessee, you won't be disappointed.
While spring and summer may seem like the best time of year to visit Nashville, winter Nashville is also a good choice for travelers.
Compared with tourists on the warm days, winter tourists will hardly find the crowds.
Few attractions are closed during the winter, so you'll be able to experience all the top Nashville experiences.
Plus, in Nashville in December, Christmas lights, the Nutcracker shows, gingerbread workshops, and more special events mark Christmas.
You must not miss the colorful events on Christmas and New Year's Eve.
If you are visiting Nashville in December and winter, and are packing up your clothes for the colder months, you've come to the right place.
In today's article, I am sharing with you my tips on how to style for Nashville trip in winter, and the 60+ cutest Nashville outfits in December and the winter holiday seasons for you to copy from our favorite online fashion stores.
So scroll down to check the ultimate guide of the Nashville winter fashion and Nashville winter outfit ideas, and don't hesitate to pin what you like to your Pinterest board, and share them on social media sites.
This post may contain affiliate links, which means I'll receive a commission if you purchase through my link, at no extra cost to you. Please read the full disclosure here.
This post is all about what to wear in Nashville in December and winter.
What's The Weather Like In Nashville In December And Winter?
Nashville has a humid subtropical climate with hot humid summers and generally mild winter temperatures.
There is usually more rainfall in winter and spring while fall is dry.
The average annual snowfall is about 229mm, with most snowfall in January and February.
The all-time low temperatures in Nashville are around -17°F (-27°C) and the average high temperature is 107°F (42°C).
In winter, the average temperatures in Nashville range from 32°F to 52°F.
Among them, the daytime temperatures are around 50°F, and it is recommended to wear warm clothes such as jackets, trench coats, jeans, and thin sweaters.
The average temperature at night and early mornings is 32°F.
So it is a good idea to wear heavy warm clothes for outdoor activities such as thick coats, leather jackets, overcoats, thick sweaters, leather gloves, and leather pants for the cold weather, especially in the late night.
January is the coldest month for Nashville, so bring more thick clothes if you go there in January.
Nashville Dress Code Guide: How To Look Like Nashville Locals
Nashville is generally a very casual and laid-back fashion style.
While you may need high-end clothing for formal occasions depending on your itinerary, most of the time, casual and comfortable clothing, such as comfy boots, jeans, plaid shirts, leather jackets, etc., are the most popular clothing pieces in Nashville.
Also, Nashville is also known as the music city, so you can see a lot of boho and even hippie-inspired outfits.
The cute fringes, western-style belts and accessories are very popular here.
Pro tips for a Nashville style:
Add more brown.
Nashville girls love brown: cowboy boots, brown bags, brown suede accessories. Those brown pieces with fringes are the best.
Add white pieces.
They love to wear white. In summer months, please wear white dresses, shorts, pants, and jumpsuits. In winter, add some white or cream sweaters in your package.
It is all about complicated accessories.
Cute complicated accessories help you style a Nashville fashion with a personal touch.
Cute Nashville Outfits In Downtown Nashville In Winter Months
Be a stylish and smart traveler this winter.
A beautiful warm sweater is a must for your luggage.
I recommend that you have a few thin, good-looking sweaters on hand so that even with the same pants, a warm coat, and boots, you can combine them into many beautiful looks.
Comfortable jeans are a must-have for a trip to Nashville.
In addition to the traditional blue jeans or black jeans, why not try some cool jeans like flared jeans that are very popular in Nashville?
A pair of leather pants are also very stylish on-trend travel outfits in Nashville.
As for outerwear in the colder weather, I especially love adding stylish, country-inspired coats or leather jackets to the fall and winter Nashville looks for the winter chill.
They are the perfect parters to a cowboy hat and cowboy boots to embrace the winter great time in Nashville.
Sweet As Sugar Knit Sweater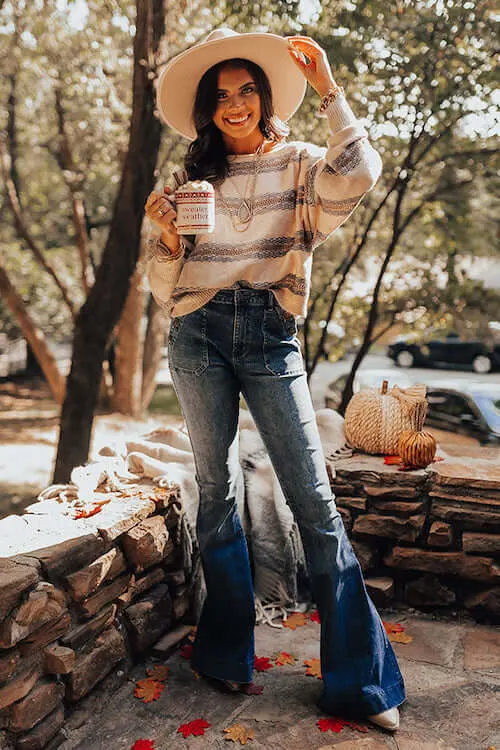 Knit Sweater + Cowboy Boots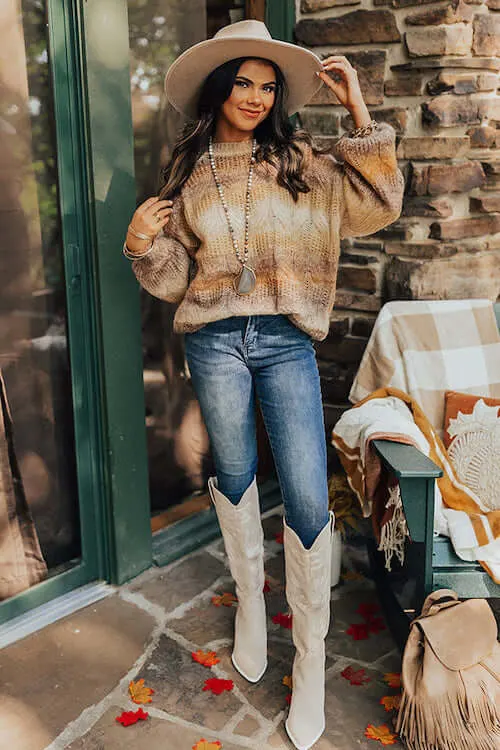 Casual Drop Stripe Sweater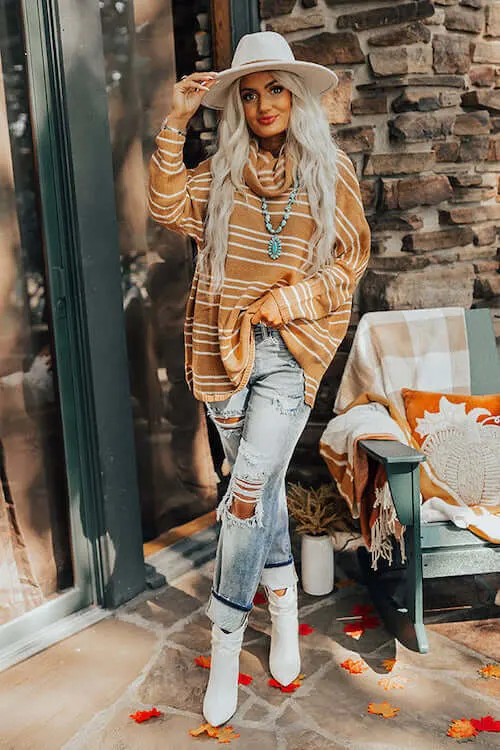 Black Sweater + Blue Jeans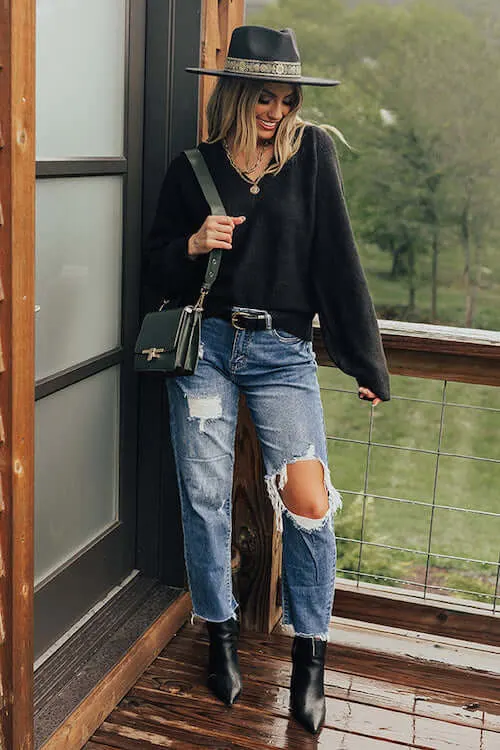 Wait List Plaid Top In Green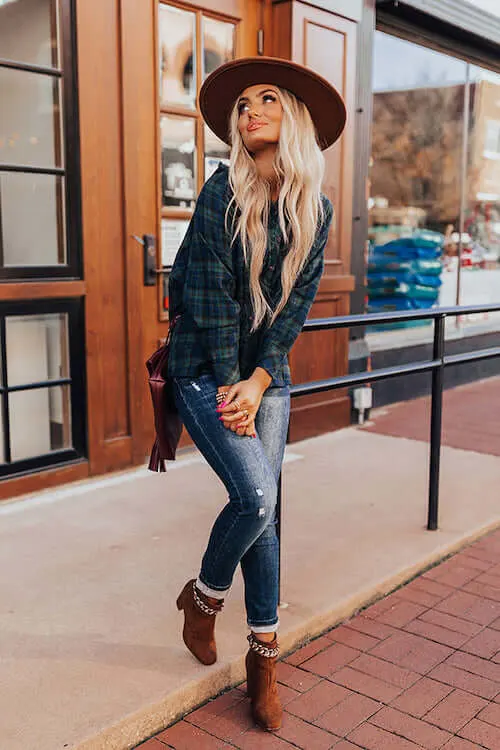 Craving Coffee Plaid Pullover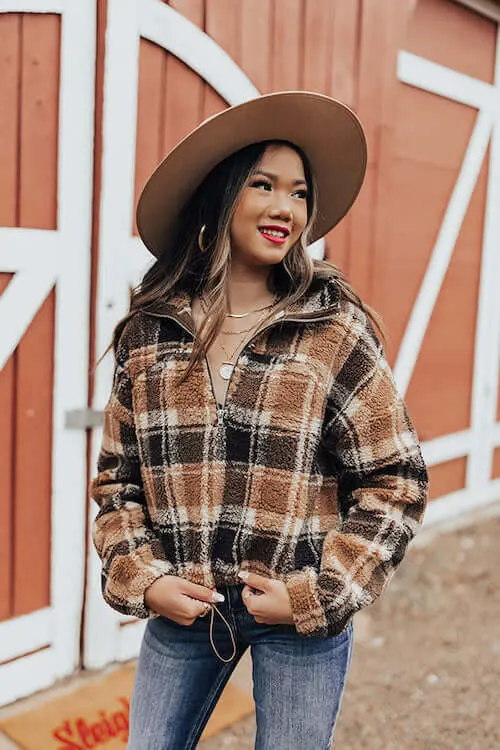 Wild Skies Fringe Jacket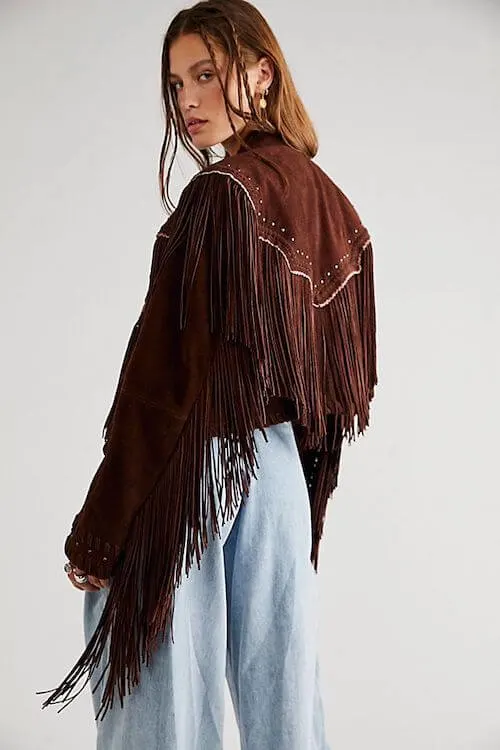 Ariel Cozy Denim Bomber Jacket
Cora Nice Leather Jacket
Jolene Trucker Jacket
Brisk Bliss Camel Suede Sleeveless Trench Coat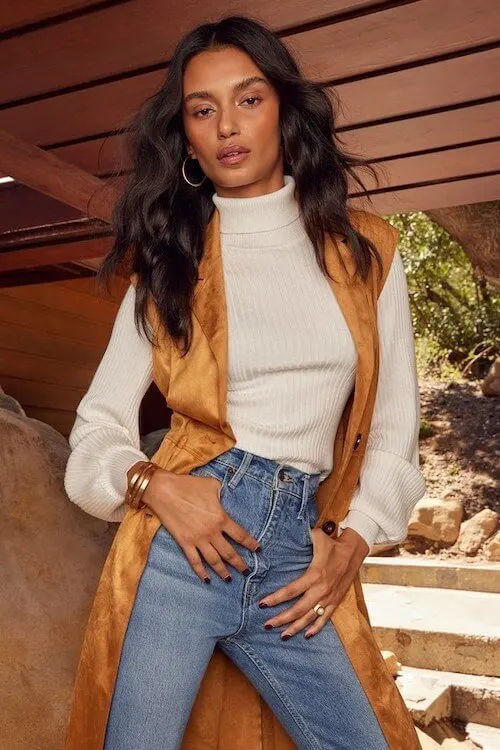 Kaja Vegan Bonded Peacoat
Tan Faux Suede Coat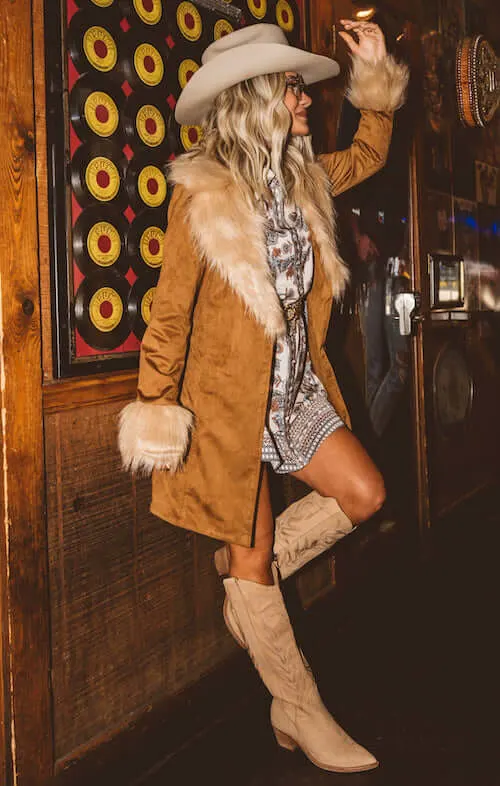 Cool Blue Corduroy Jumpsuit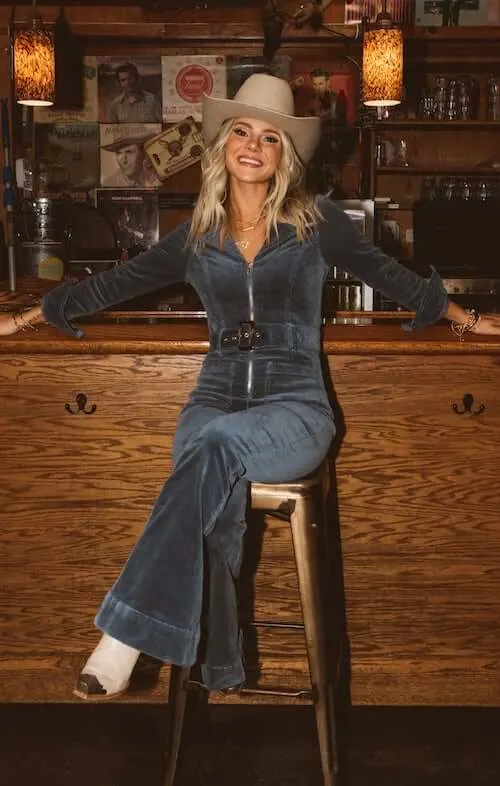 Whistler Shirt Jacket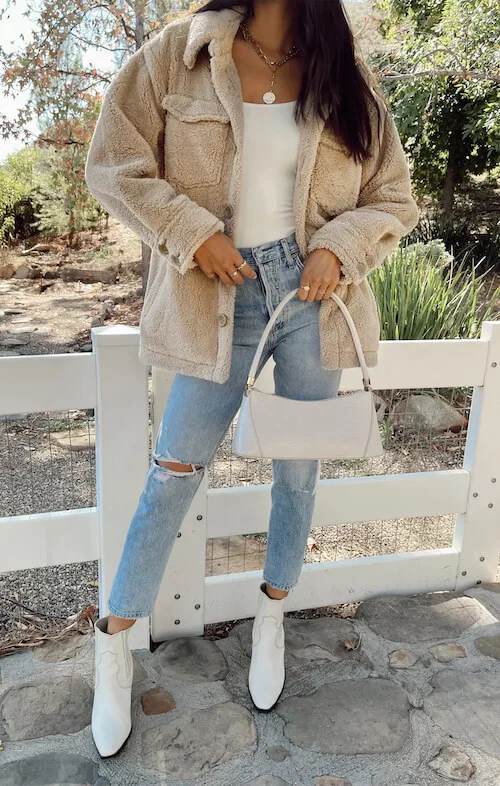 Neutral Plaid Knit Melrose Sweater Jacket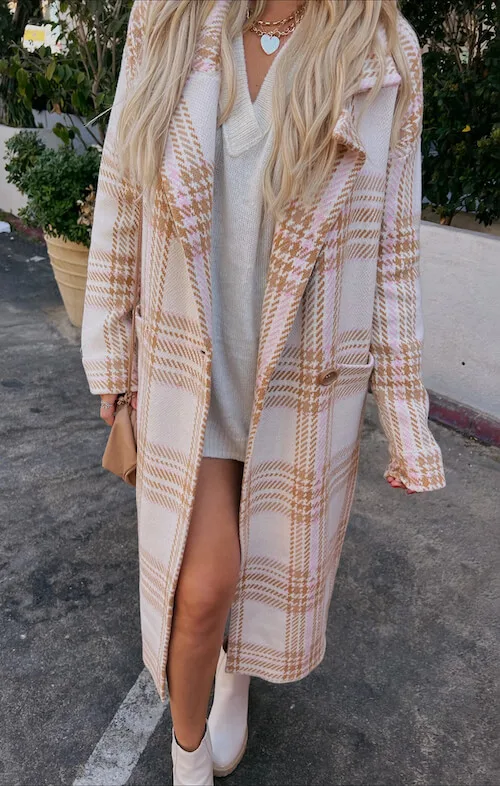 See The Signs Grey Plaid Dress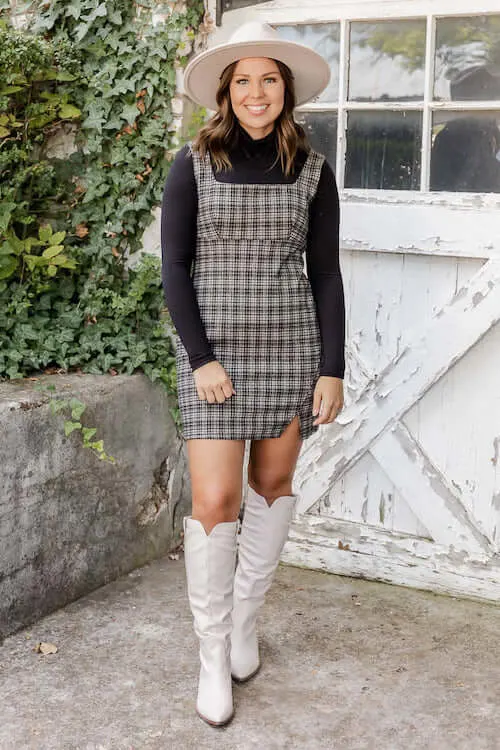 Wrong Timing Black Ruched Leather Skirt
Graceful Dance Brown Suede Button Down Jacket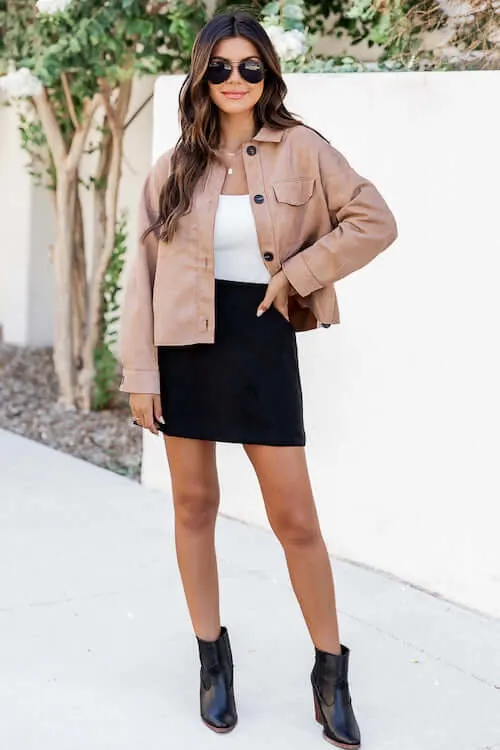 Keep A Secret Cardigan
Floral Casual Dresses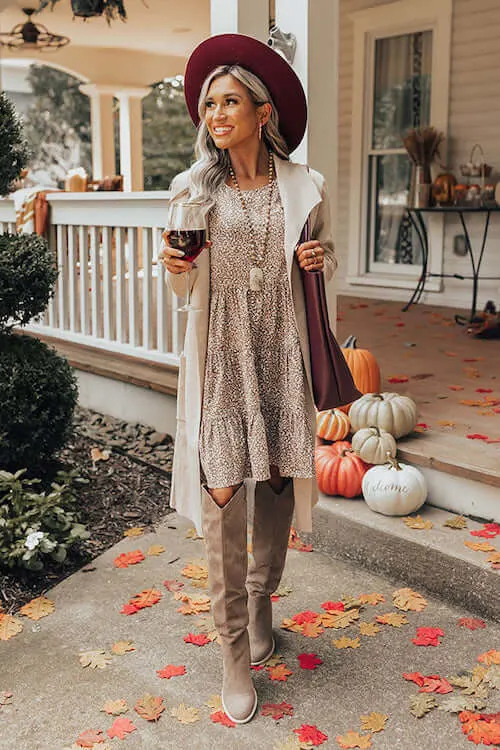 The Pike Denim Jumpsuit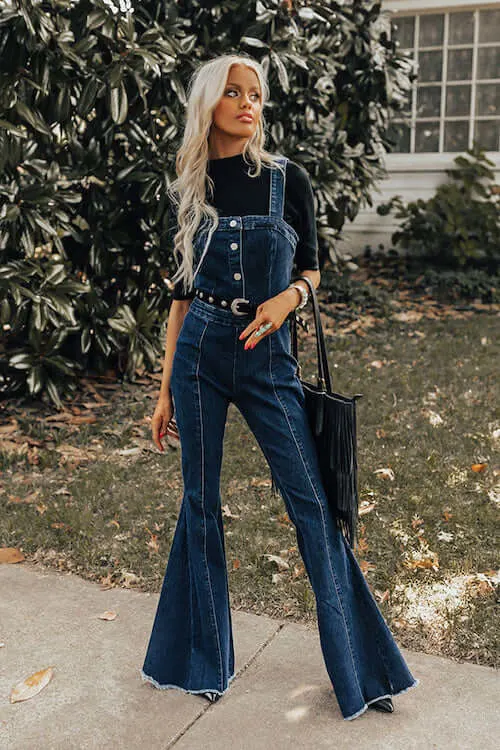 Colorado Snuggles Paisley Jacket
Sweet Match Knit Sweater In Iced Latte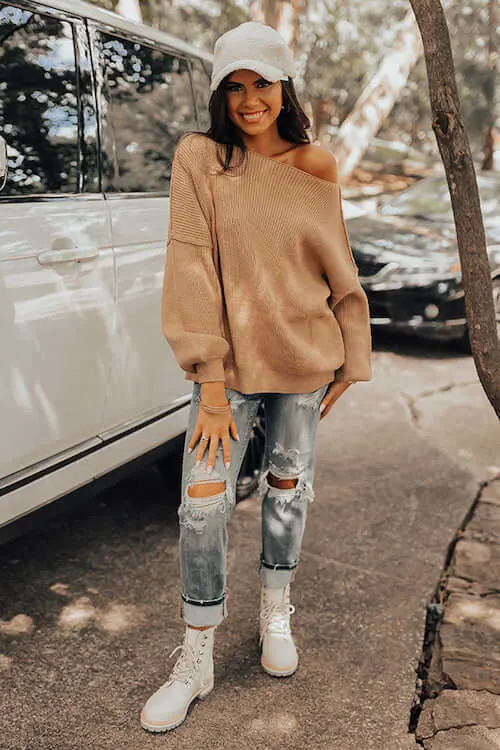 Lodge Getaway Cardigan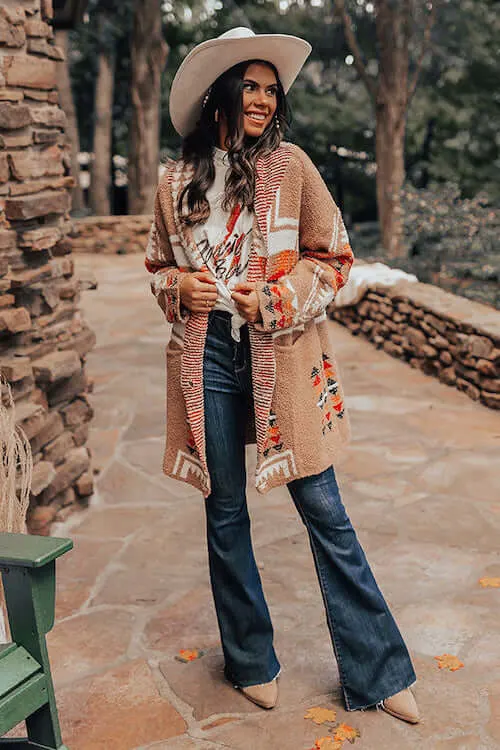 Smooth Terrain Fringe Poncho + A Pair of Black Jeans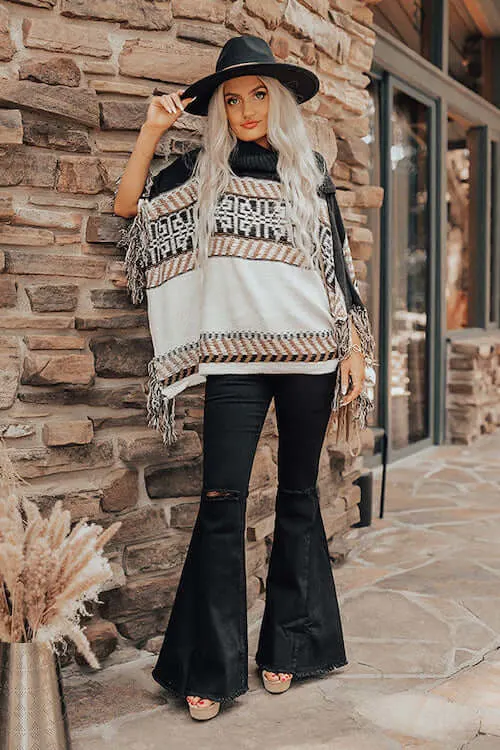 The Westman Faux Suede Jacket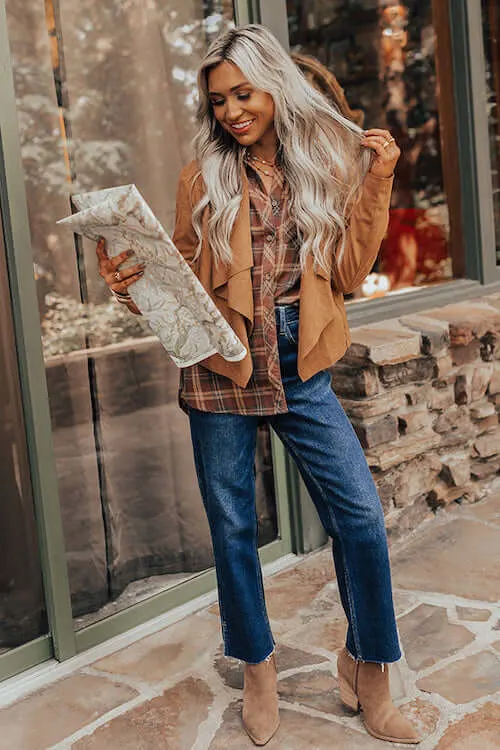 Blue Jean Dream Denim Jacket Curves
Thankful For You Sweater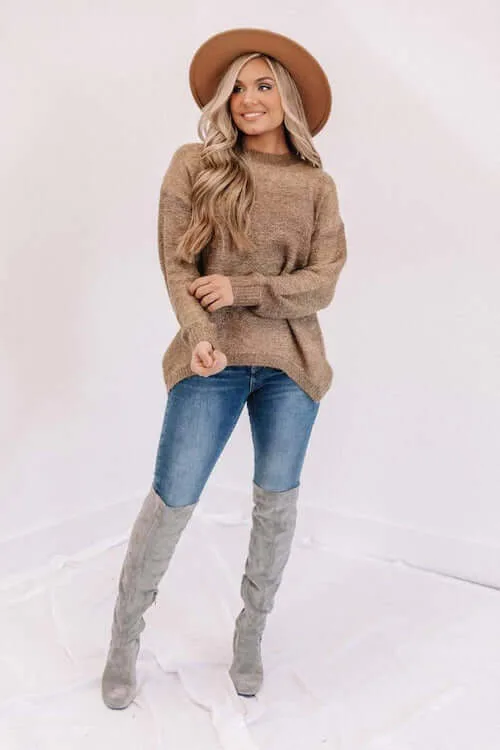 Lucky One Beige Geometric Sweater Dress
Twist Of Fate Cream Fuzzy Southwestern Print Cardigan
Stuck On You Rust Plaid Skater Skirt
Put Me First Brown Faux Leather Sherpa Lined Jacket
One More Round Beige and Brown Colorblock Wool Shacket
Meet Me There Black Faux Leather Moto Jacket
Diva Moment Sage Leather Skirt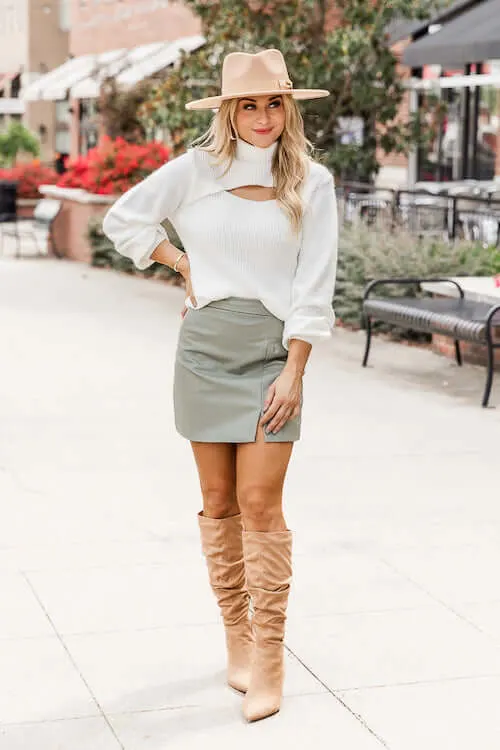 Camel Knit with Faux Fur Cabin Cardigan
Camel Knit Melrose Sweater Jacket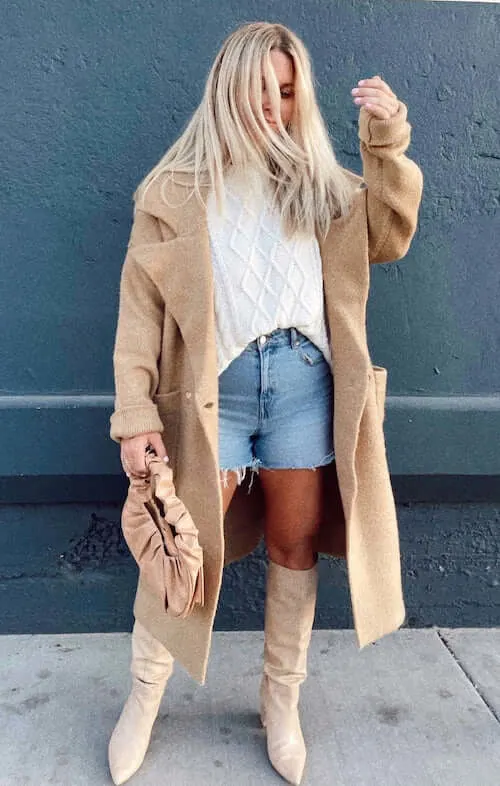 Cream Knit Timmy Tunic Sweater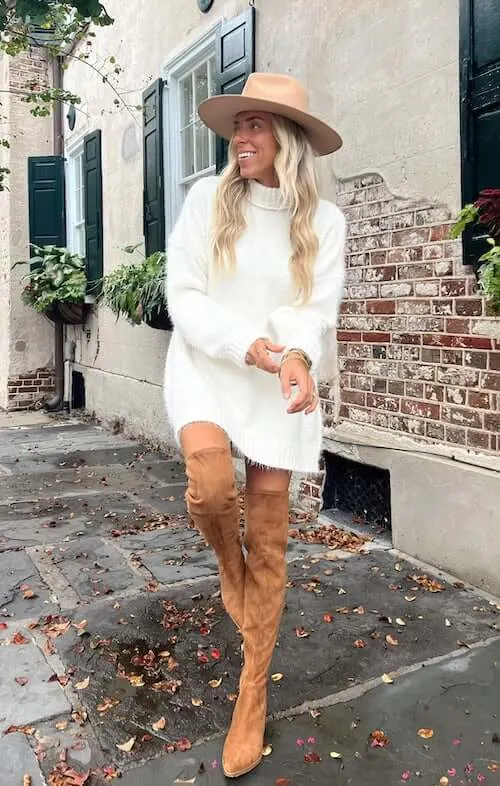 Cream Chenille Knit Dixon Sweater Dress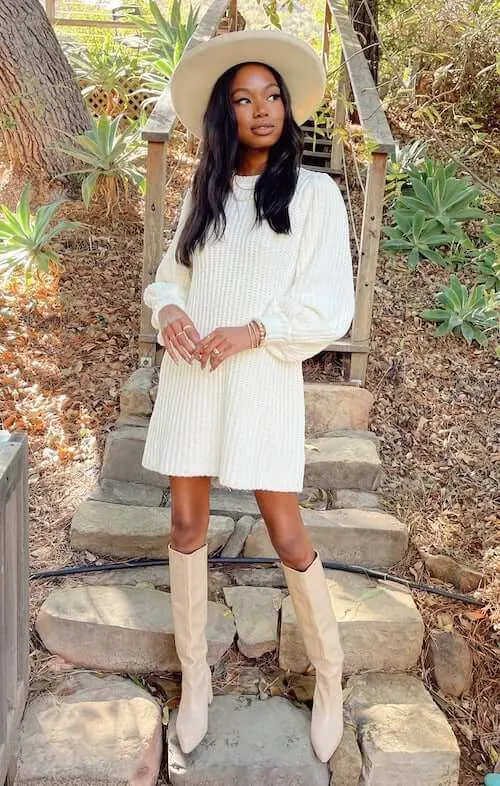 Cognac Knit Fauna Dress
Black Knit Chester Sweater Dress
Stayin Alive Stripe Chenille Jesse Sweater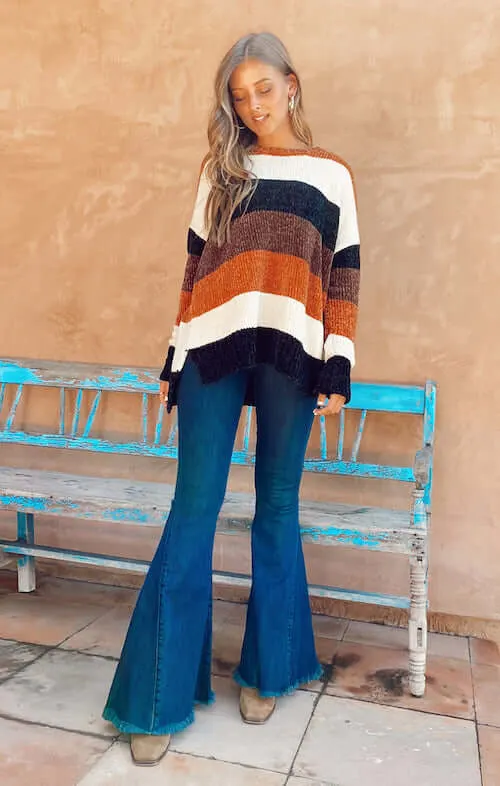 Cream Knit Melrose Sweater Light Jacket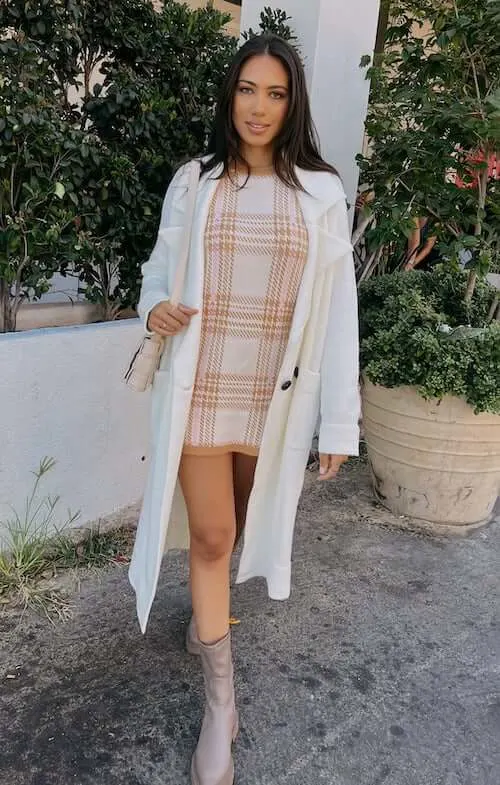 White Knit Fatima Turtleneck Sweater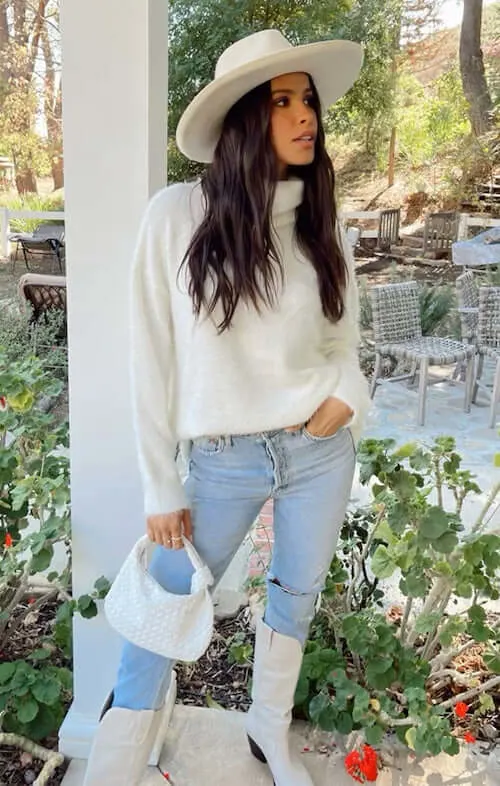 Stepping Out Sweater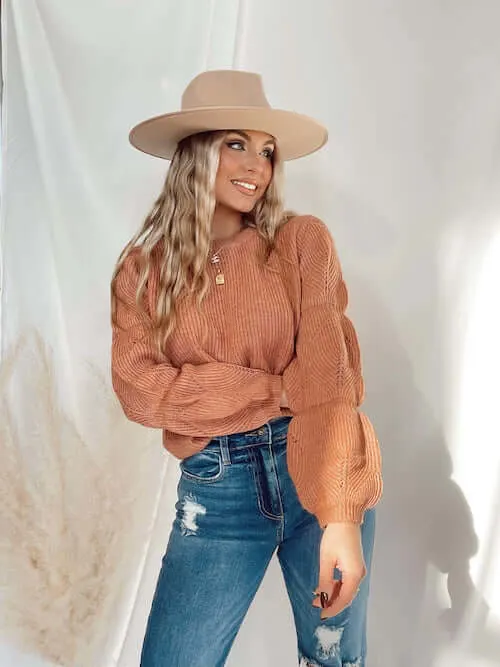 So Into You Sweater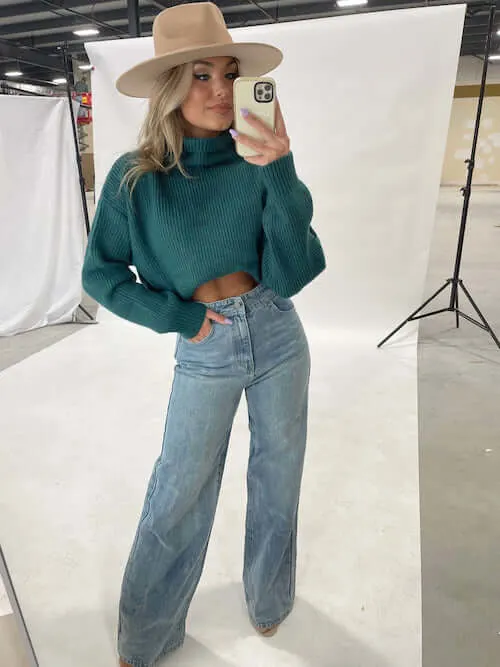 Holiday Host Sweater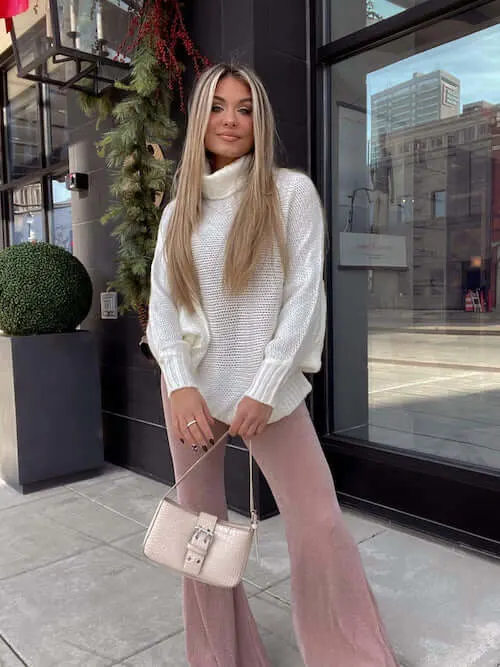 Positive Affirmation Knit Sweater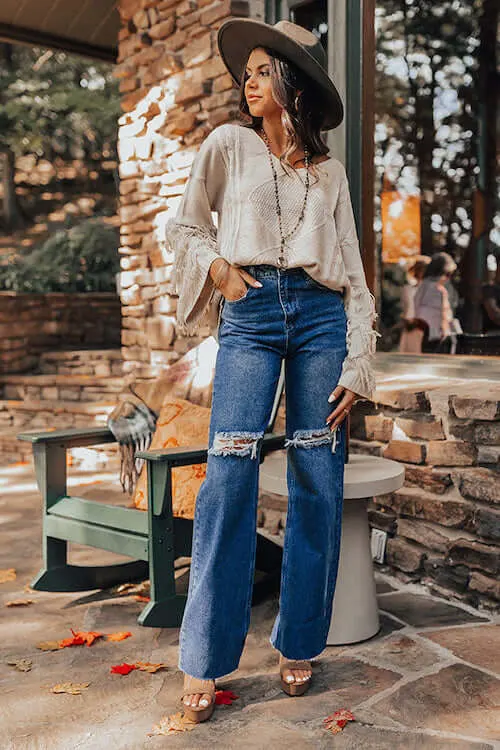 Contrast Trim Teddy Coat + Cowboy hAT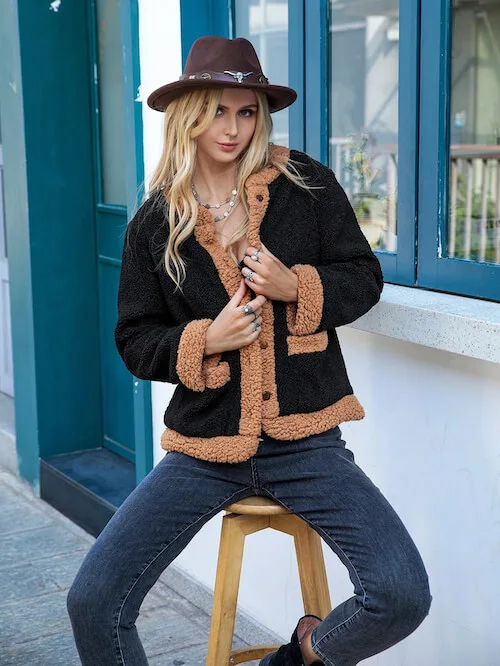 What To Wear In Nashville For Holiday Season: Christmas & New Year's Eve
Beautiful festivals the the end of the month are calling for pretty festive outfits for Nashville trip. Add more cute pieces in red or orange to your brown or white look.
I also recommend getting some small pieces decorated with sequins to bring your Nashville outfits to the next level in the holiday moments.
Dress up your style with suede pieces, plaids prints, fringes, animal prints, and cute shining accessories to have so much fun!
Camel Tortoise Buckle Skort
Forest Trails Plaid Poncho
Farrah Low-Rise Embroidered Jeans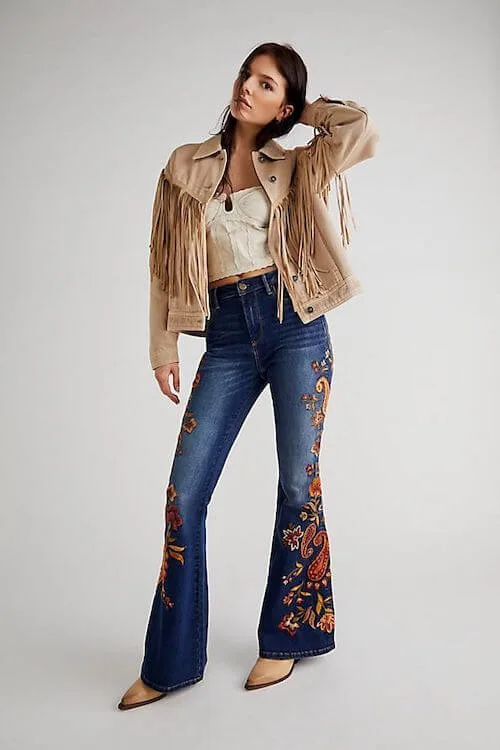 Cozy Debut Plaid Poncho In Camel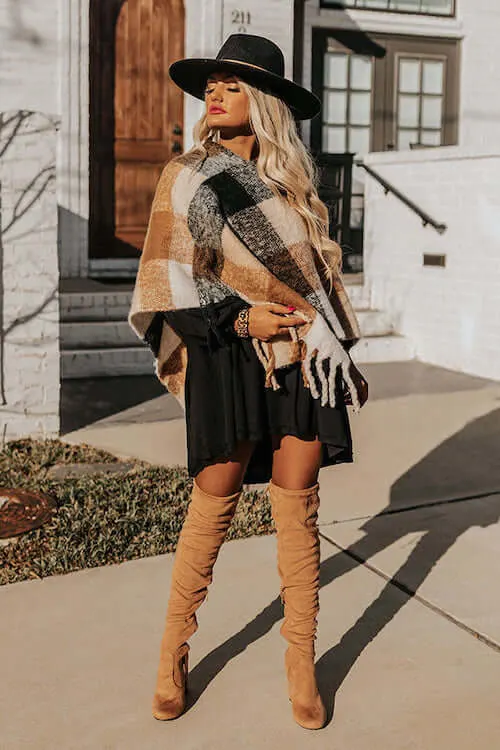 The Jake High Waist Faux Leather Flare
Above Standard Navy Star Sweater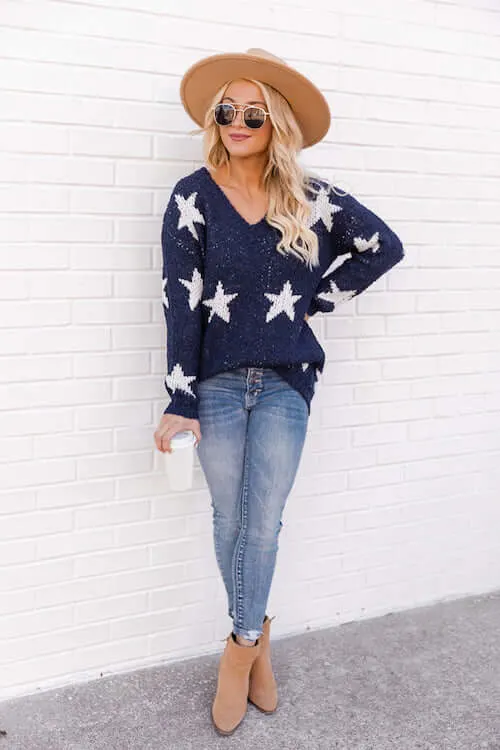 Pacific Tide with Faux Fur Penny Lane Coat
Woke Up In Love Gold Sequin Tank Top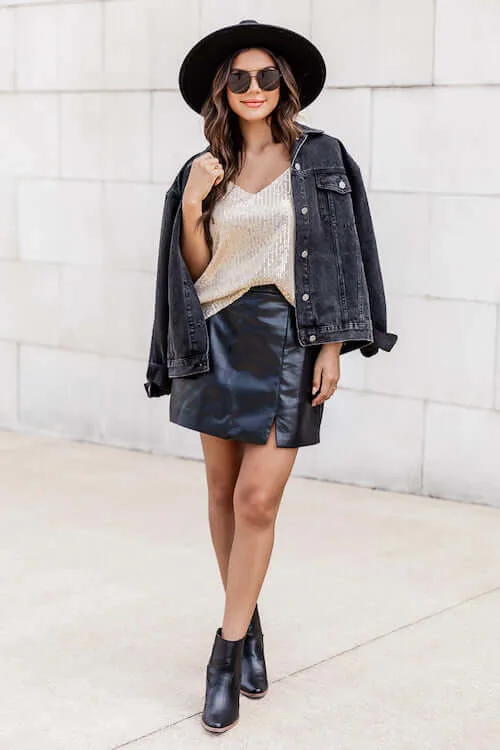 Slope City Light Weight Coat In Birch
Animal Print Trousers
Turtleneck Raglan Sleeve Split Hem Sweater
One Time Deal Pink Striped Popcorn Sweater
Open Front Fuzzy Coat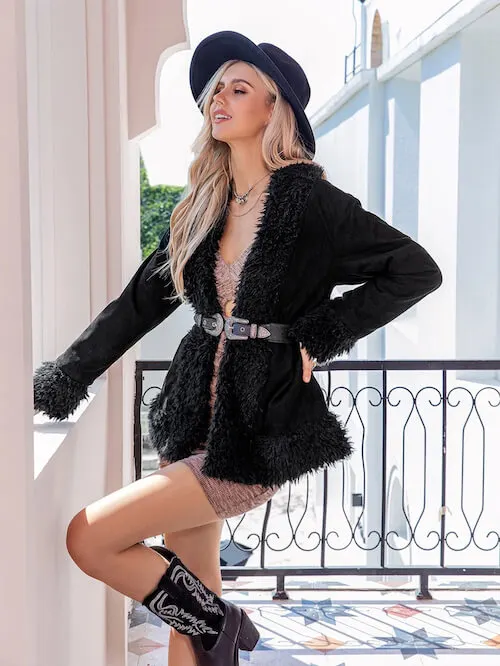 Nashville Packing List For December And Winter Season
Ahead, please check our favorite Nashville packing list for your winter trip.
Cami Tops, Tank Tops or graphic tees (Perfect from day to night and be paired with shackets, cardigans, or other thick long-sleeved shirt)
A pair of blue jeans
A pair of comfortable walking pants, long pants or leather pants.
Winter dresses or sweater dresses
Cozy sweaters
Lightweight jacket
Thick jacket
Sequin / Holiday vibe pieces
Kick-Ass Boots: Cowboy boots, ankle boots, or suede boots
Hats: cowboy hat or fedora hat
Brown Accessories: belts, bags, jewelry, gloves
This post was all about what to wear in Nashville in December and winter.
About The Author
Tracy is an experienced personal stylist, shopping expert, and fashion & lifestyle blogger. She has been featured on Time Magazine, Bustle, Best Life, Glam, The Zoe Report, Mic, and GOBankingRates, for her insights on fashion, beauty, home decor, and lifestyle. Read More
Related Posts: