Looking for the best tips on what to wear to a Vegas show? Check this post for the trendiest Las Vegas show outfits and style tips to copy directly this year.
Every day in Las Vegas fascinates everyone precisely because of its unbridled, freewheeling nature.
Billionaires can spend their money here, and all private jets can land here.
Vegas is a great place for us to forget the stress of life, go shopping during the day, watch shows at night, go to the most exciting casinos or pool party, or look at the natural scenery on both sides of the road, and live the most relaxed life.
The shows in Las Vegas are especially varied, from circus to sky show, from magic show to dance show, there are many wonderful shows.
There is always one that will surprise you!
Watching the show also best represents the wildness and hotness of this sin city, so be sure to watch it!
If you are looking for the best outfit ideas on what to wear to a Vegas show, you've come to the right place.
In today's article, I am sharing with you the best tips on how to dress for different kinds of Las Vegas shows, and the best 30+ outfits to wear to a Vegas show that you can copy directly.
At the end of the post, I am also sharing with you bonus tips for you to better enjoy a Vegas show.
So scroll down to check these Vegas show style tips and don't hesitate to pin them to your Pinterest board, and share them on social media sites.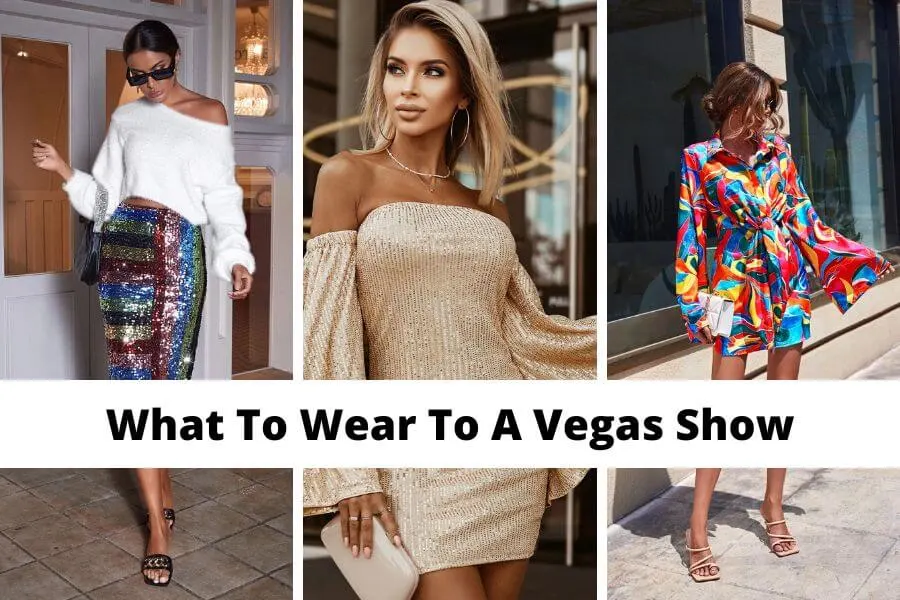 This post may contain affiliate links, which means I'll receive a commission if you purchase through my link, at no extra cost to you. Please read the full disclosure here.
This post is all about what to wear to a Vegas show.
What To Wear To a Vegas Show
When you come to Las Vegas, besides gambling, one of the most classic entertainments is watching a show!
There are many hotels here, and shows are blooming everywhere, and there are all kinds of things.
So, what are the dress codes for the Las Vegas shows?
What should you wear to the show to better enjoy your Las Vegas trip?
Do Shows In Vegas Have A Dress Code?
There is no strict official dress code for the Las Vegas show.
You can wear almost whatever comfortable clothing you like.
However, you should avoid wearing clothes that are too revealing or too baggy.
Avoiding these clothes is a good idea to make you feel more at ease during the shows.
Plus, after all, this is watching the wonderful world-renowned Las Vegas shows, and many people are very dressed-up, which is impressive.
So I also suggest you dress up to have a great time in Las Vegas.
Do You Have To Dress Up For Shows In Vegas?
Shows in Las Vegas, whether it's a daytime show or a nighttime show, don't strictly require formal wear to attend.
Therefore, most audience choose a cute, but relatively casual attire during the day, and dress up at night, wearing beautiful sequins, feathers, velvet, silk and other materials to show the most beautiful side.
Especially for the shows of quite well-known celebrities, the audience will choose to dress up more to attend and enjoy the beautiful show time.
More commonly, you may need to transition from or to Las Vegas nightclubs, luxury hotels, casinos, etc., before and after the show, so you need to make sure that your show outfits are appropriate for these occasions as well.
Often, a cocktail attire will fit perfectly.
You can choose from a beautiful cocktail dress, formal gown, or a cute top with a pair of nice pants.
For shoes, heels are the best option, and you should avoid choosing slippers.
How Do You Dress For A Vegas Magic Show?
Most magic shows do not have a strict dress code.
You just need to avoid clothing that you would wear to the beach or pool parties, and generally you'll be fine.
You'll see visitors in Las Vegas wearing their favorite outfits.
This is one of the reasons people love Las Vegas because everything is so free and comfortable.
However, some shows, especially well-known shows, have special dress recommendations.
Usually, the show will ask the audience to dress up, wear business casual or casual evening attire.
Sneakers, overly casual clothing, are not appropriate.
What Do You Wear To A Cirque Du Soleil Show In Las Vegas?
You don't need to worry too much.
This kind of show is for visitors, not the kind of social banquet of high society, so as long as you don't dress too casually, it's OK.
Please avoid wearing casual shorts, flip flops, and normally you'll be fine.
You can choose a nice dress, or a pair of nice jeans or pants with a cute top.
I also saw women in very formal evening dresses and men in tuxedos.
So you can choose outfits that make you look great, yet feel confident and comfortable.
And if you need to go to some fancy places before or after the show, such as fine dining restaurants or great nightclubs, you also need to consider whether the clothes you are wearing to the show are suitable for these other occasions.
What To Wear To Absinthe Show?
The Absinthe Show at Caesars Palace has been hailed as "the most creative and daring show in Las Vegas!"
A dreamy blend of carnival atmosphere and visual experience, full of raw glamour and quirky behavior for all seasons.
Visitors can watch the artistic shock and tension of strength, balance and excitement up close.
Although there is no official dress code, most visitors choose to dress up to see the show.
Especially for later shows, more visitors will choose fantastic outfits.
Therefore, though you don't have to dress very formally, you can choose the dress you like.
Sequin, lace, satin, velvet, all are great fabric choices for the dress.
Please add at least one of them to your Vegas packing list.
I also really like the combination of a pair of nice pants and a sequin top, comfortable and very attractive.
Can You Wear Jeans At Vegas Shows?
Yes. I often see men and women wearing jeans at the Las Vegas shows.
But women usually opt for decent black or dark blue skinny jeans or straight leg jeans.
They don't choose ripped jeans, baggy jeans, baggy pants, or sweatpants
Especially for the evening show, if women wear jeans, they will choose a very sexy and cute top to match their jeans.
Also, if you're going to a clubs or casino after a show, I recommend avoiding jeans.
Some Las Vegas casinos and night clubs have stricter dress codes.
In addition, even if some occasions will allow you to wear jeans, in order to prevent you from finding yourself out of tune, it is better to wear other nice pants instead.
What To Wear To A Las Vegas Show?
So, what exactly should you wear to the show in Las Vegas?
You can never go wrong with a sophisticated cocktail dress and a pair of heels.
They are the most appropriate clothing for a Vegas show for ladies.
In addition, I also really like the combination of a skirt and a cute top, or a pair of nice pants and a cute top.
A cute jumpsuit is also a great choice.
I really like sequin, satin or velvet pieces. They are amazing under the brilliant lights of Las Vegas at night.
Also, don't forget to wear shiny statement jewelry to complete your look with a little bit of personal style for a Las Vegas show.
If you're watching the show during the day, you can wear something more casual.
Usually a pair of skinny jeans and a cute cami top are great.
Additionally, if you're going to the show during the day, you'll probably need to wear enough sunscreen and a sun hat to keep you from getting sunburned for outdoor activities in Vegas daylight.
What Do You Wear To A Las Vegas Show In Winter Months?
The winter in Las Vegas is not at all as cold as those in most other parts of the United States, but it is a bit colder than those in cities like Los Angeles.
Especially if you are watching the daytime show, the weather will be warmer.
You can just wear a long-sleeved top and a pair of long pants.
At night, you can bring a light jacket, stylish cardigan, or any one of the light layers.
My favorite outfit idea for a Las Vegas show in winter is a long sleeve dress and a boots during the day, and wearing a light jacket over the dress at night.
If you are visiting Vegas during the holiday season, boldly embrace fun prints, bright colors, and shining sequins to fully enjoy your trip!
What NOT To Wear To A Show In Vegas
While there are not strict official dress codes for the Las Vegas show, I recommend avoiding obvious inappropriate attire.
Please avoid wearing a bathing suit, underwear, or a top with overly aggressive logos or patterns.
These show looks can make other viewers feel uncomfortable.
Especially if you are watching evening shows, then you need to dress up nicely for the show.
For an evening show, you'd better avoid outfits that look more suitable for the day at first sight.
Outfits You Can Wear To A Vegas Show
Want more inspiration? Ahead scroll on to check 30+ best outfits for a Las Vegas show.
Whether you prefer fancy dresses, elegant and sexy skirts, or comfy and stylish pants, we've hand-picked for you perfect ideas for different kinds of Vegas shows that you can copy directly.
And you can also shop for these outfits directly from our favorite online fashion stores.
Sequin Tube Jumpsuit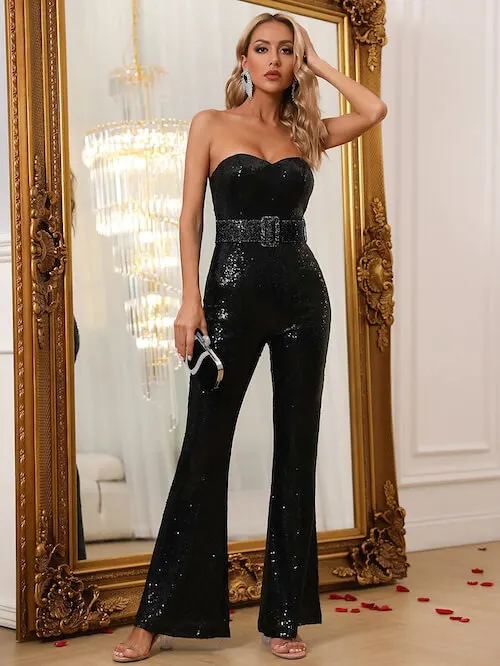 Sequins Wrap Dress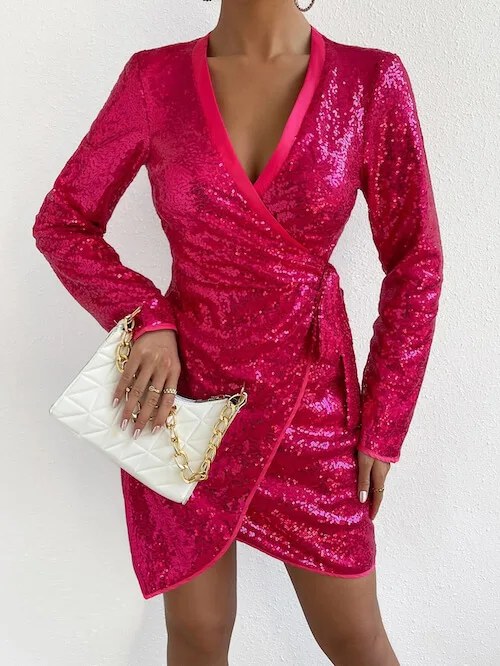 Off Shoulder Sequin Dress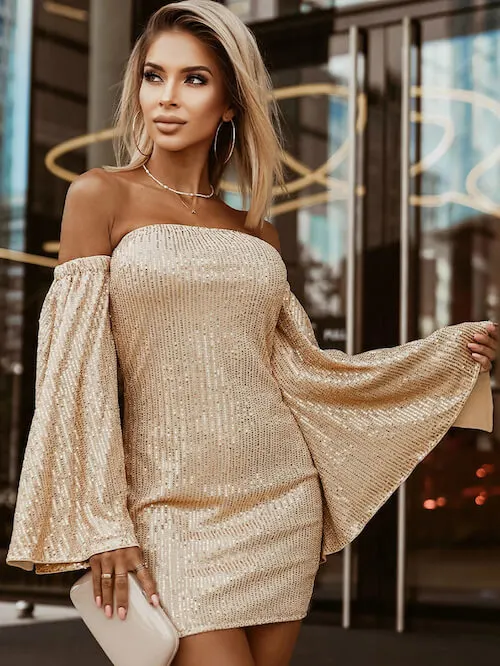 Cute Jumpsuit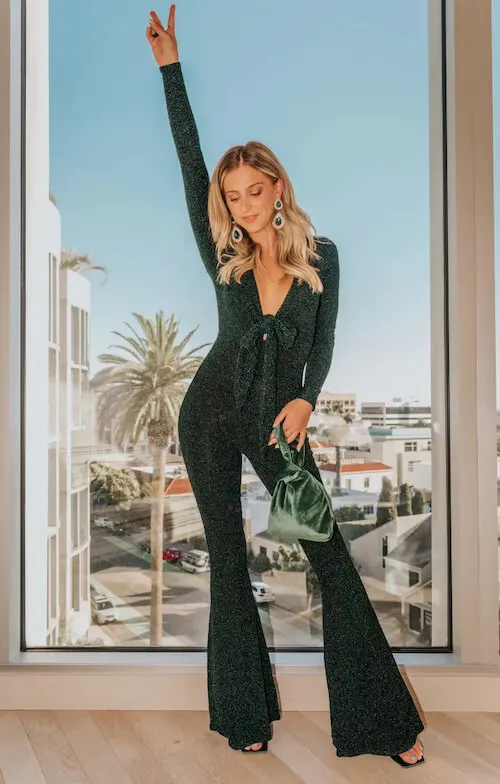 Sequin Mini Skirt + Blouse + A Pair of Heels
Long Wrap Dress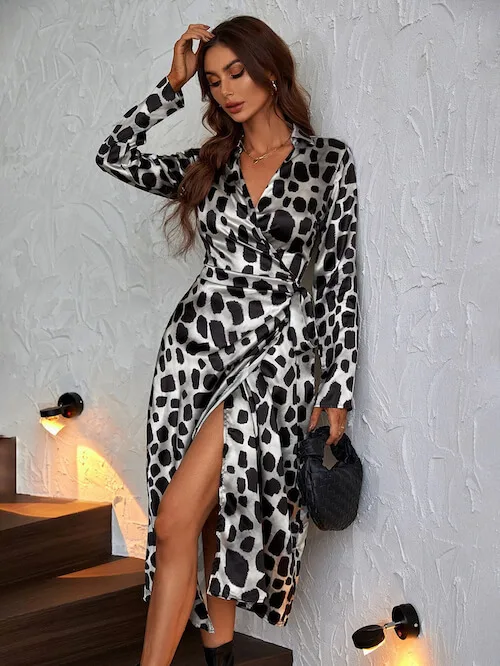 Bright Colors Casual Dress
Floral Print Top + Black Jeans + Cowboy Boots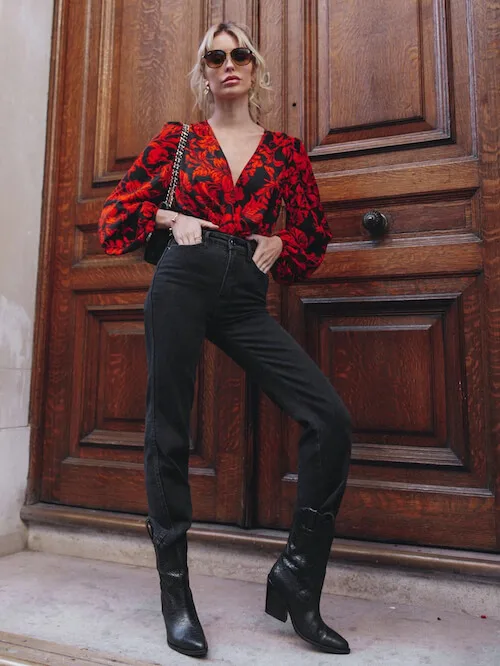 Bodycon Dress + High Heels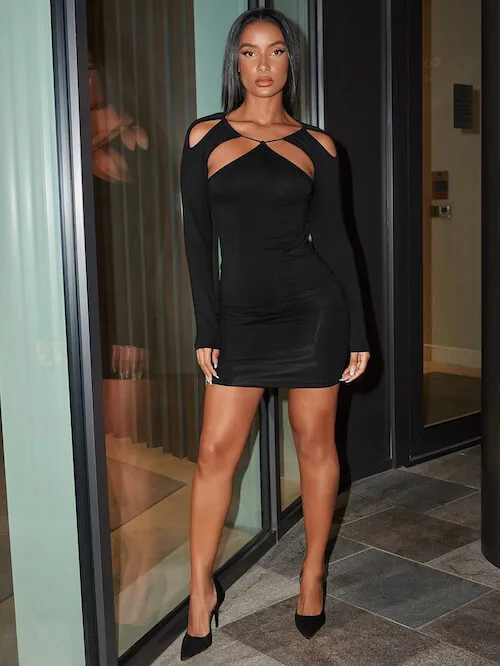 Crop Top + Nice Pants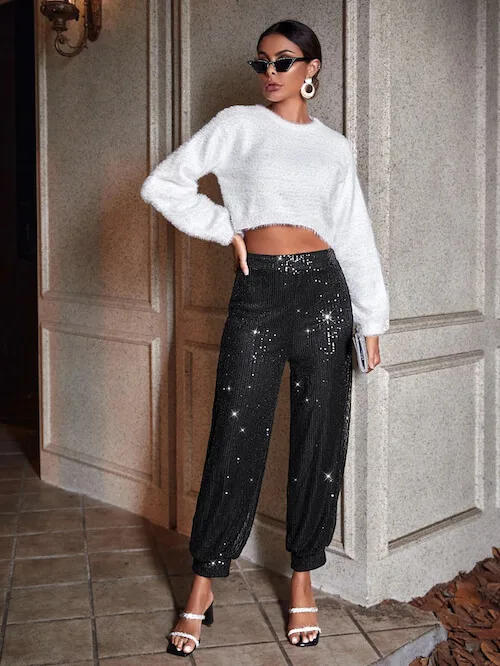 Shirt Dress + Comfortable Shoes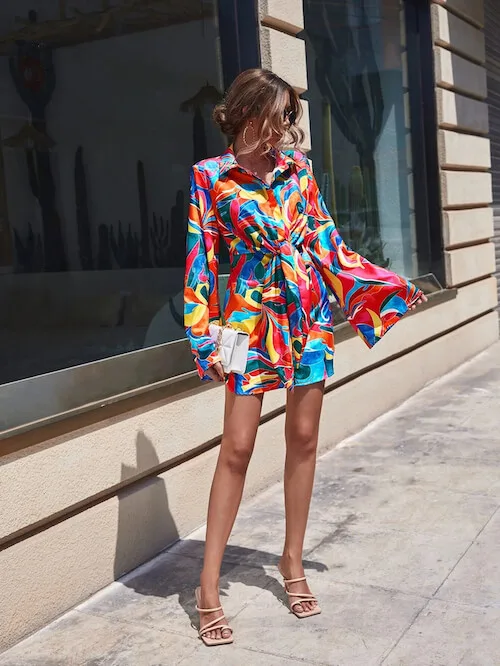 Blue Cocktail Dress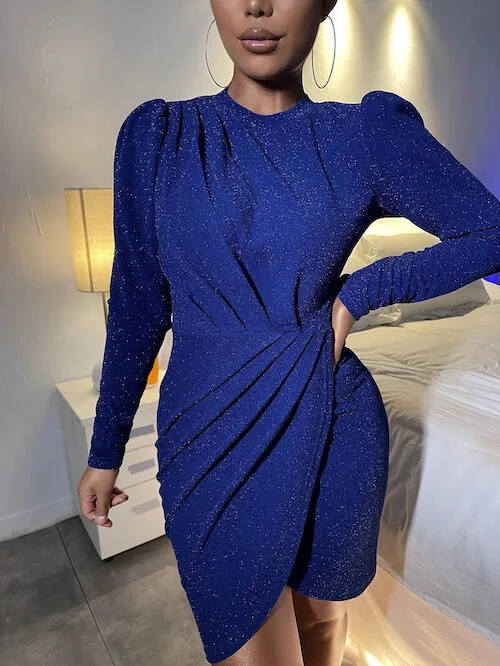 Snakeskin Print Button-Down Shirt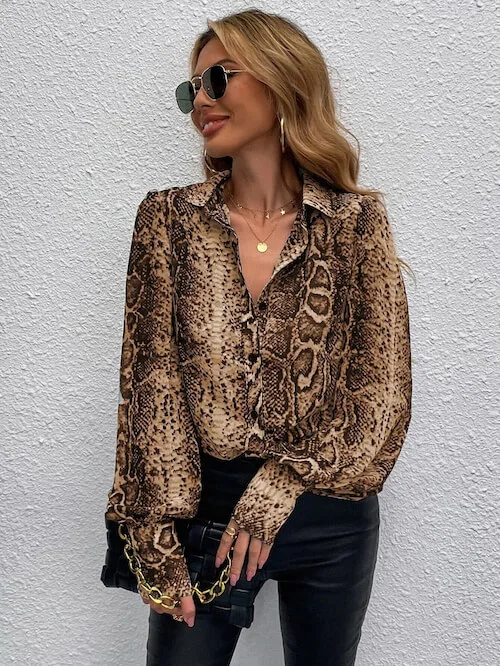 Little Black Dress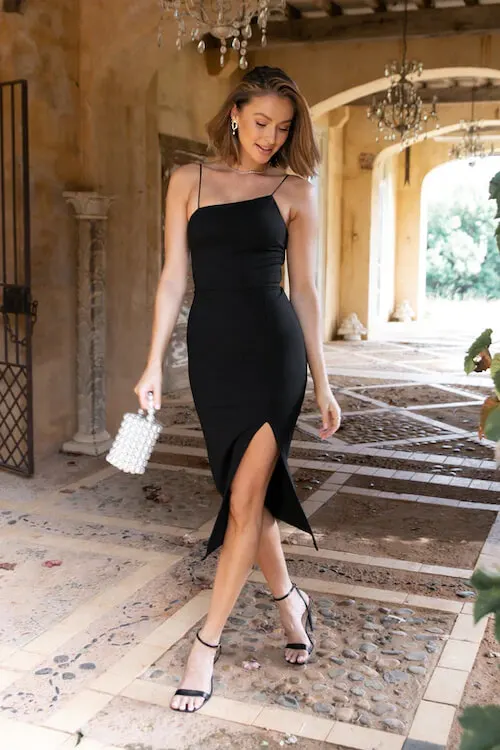 Black Mini Dress + Light Jacket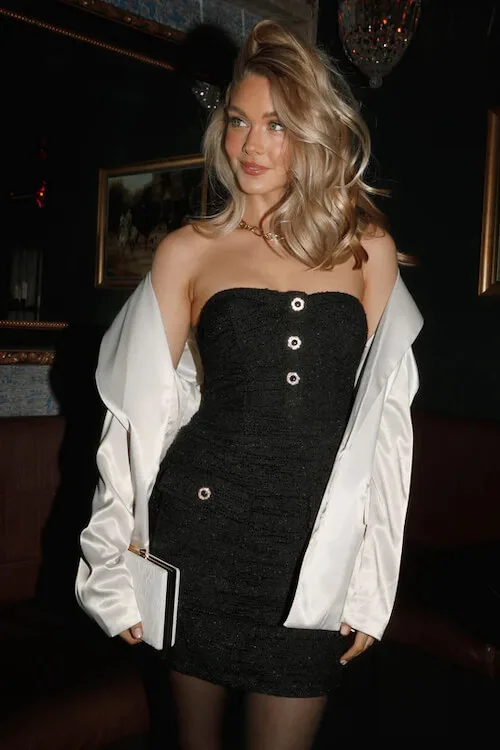 Sequin Top + Sequin Pants
Nice Top + Long Pants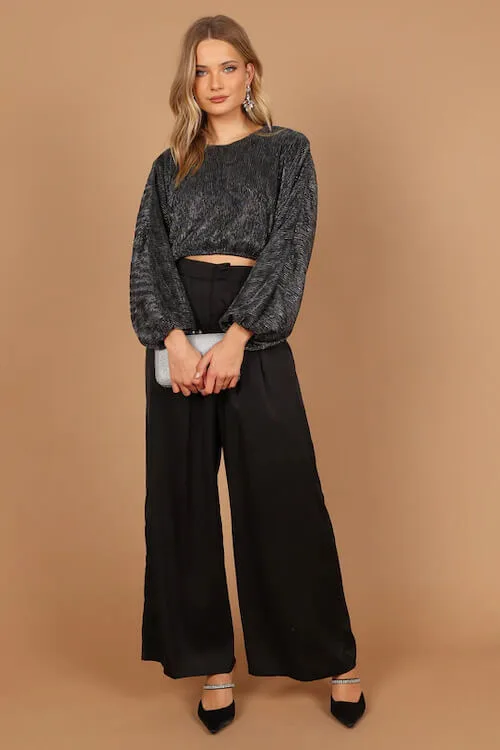 Nice Dress + Velvet Fitted Blazer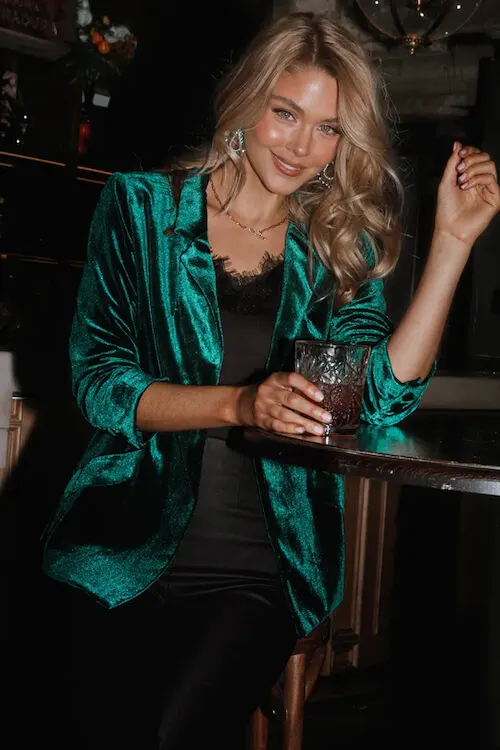 Crop Jacket + Mini Skirt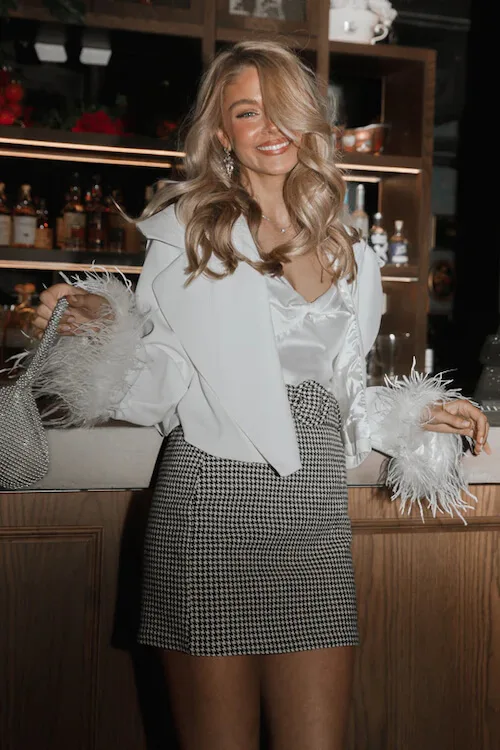 Sequin Blazer + Dress Pants
Long Sequin Bodycon Midi Skirt
Semi Formal Attire
Black Lace Cami + Black Jeans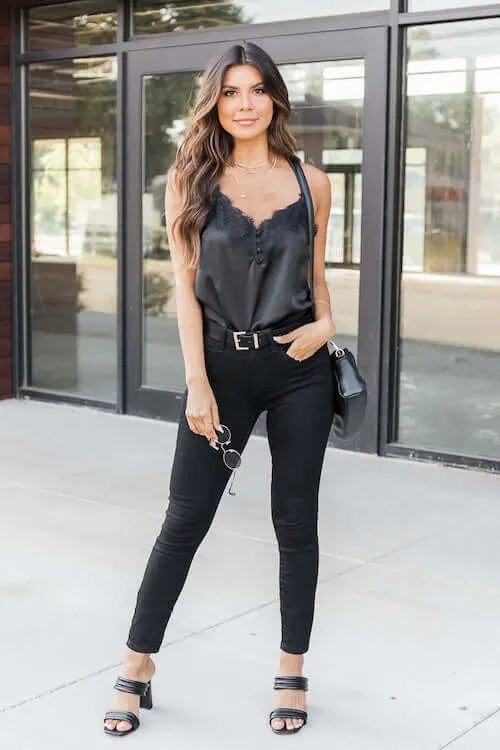 Casual Wear with A Pair of Jeans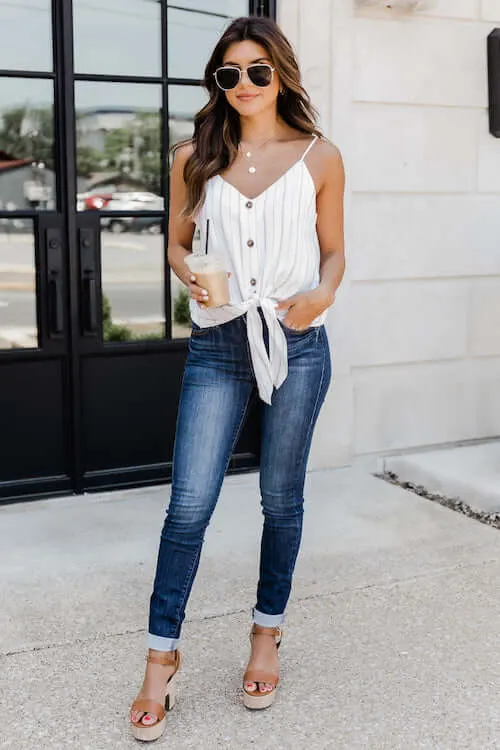 Cute Blouse + Dressy Jeans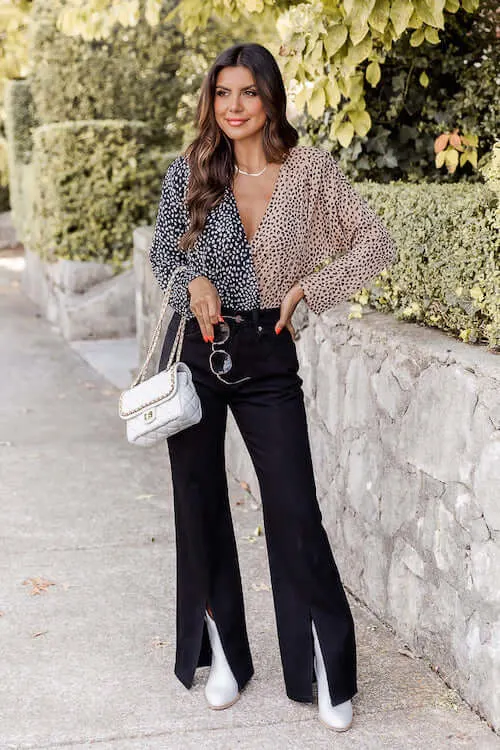 Sequin Set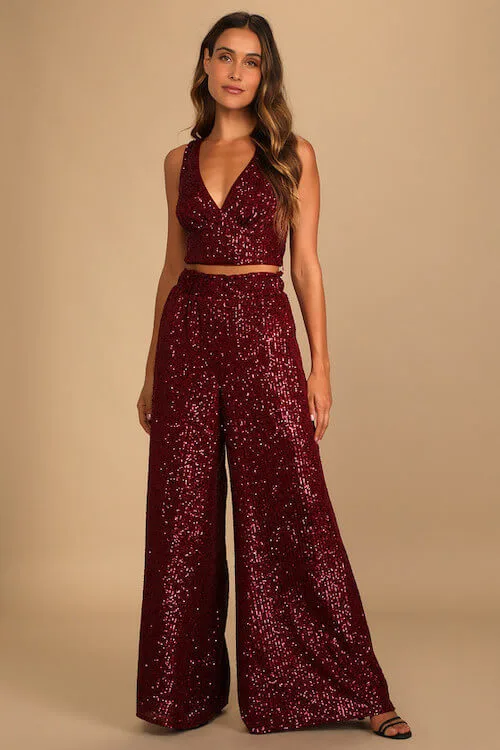 Black Bodysuit + Satin Long Skirt
Blush Satin Feather Tank Top
Sequin Crop Top + Black Leather Pants
Sequin Flare Leg Pants + Black Top
Sequin Jacket + Leather Mini Skirt + Black Boots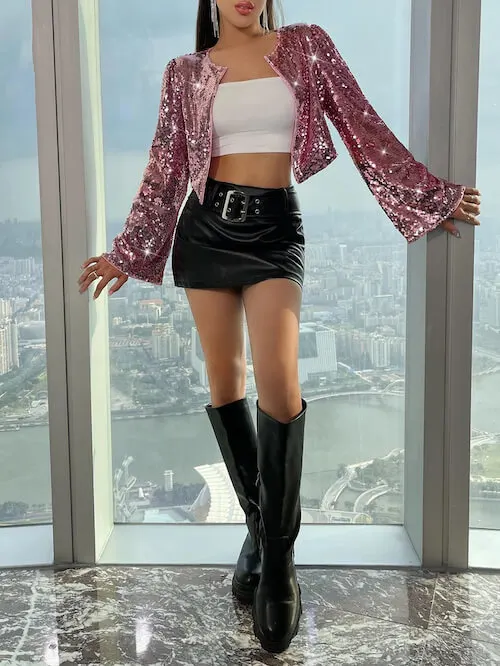 Sequin Skirt + Crop Top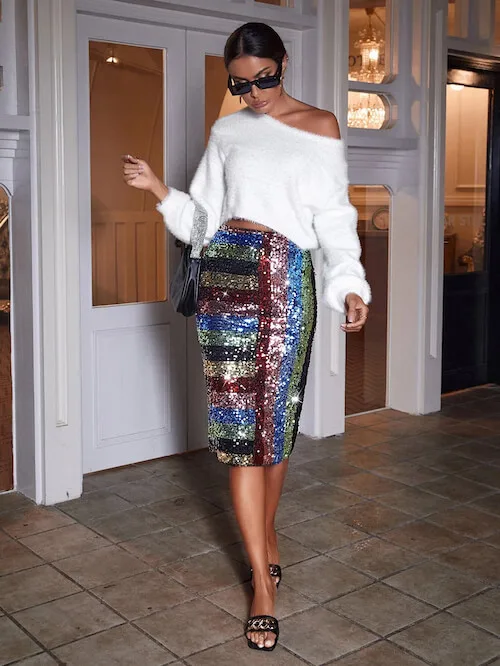 Bonus Tips For You To Watch A Vegas Show
1. Book tickets in advance.
The more forward the seat, the better the visual effect.
Many discount tickets on the day of the performance may be as low as 30% off, but the seat is not good.
So it is recommended that you book tickets in advance.
2. Please pick up your ticket 1 hour earlier.
Sometimes the ticket company reserves the right to reopen your seat to other guests 1 hour before the show, and your full fare will not be refunded.
3. If you are afraid of the cold, it is recommended to bring a light jacket.
The air conditioner will be turned on at the performance site, and the temperature may be too cold.
4. Ask about the regulations in advance.
Many shows stipulate that during the show, please do not use your mobile phone to make calls or text messages, and you cannot take photos.
You are welcome to take photos before or after the performance.
5. Do not smoke during the show.
This post was all about what to wear to a Vegas show.
About The Author
Tracy is an experienced personal stylist, shopping expert, and fashion & lifestyle blogger. She has been featured on Time Magazine, Bustle, Best Life, Glam, The Zoe Report, Mic, and GOBankingRates, for her insights on fashion, beauty, home decor, and lifestyle. Read More
Related Posts: