Looking for the best dinner date outfit ideas? Check this post for expert style tips and the 50+ best dinner date outfits to copy directly.
Heading to a dinner date is super exciting especially when we are wearing an outfit that we are confident with. But sometimes it may be hard to choose the right dinner date outfit.
Different from the outfit for a daytime date, daytime coffee date, or movie date, a dinner date outfit should have a perfect balance between a sexy and chic night look, your care, and respect for this date.
Even it is a dinner date with your friends or families, it is still worth thinking over a great way to dress for this special night.
Don't know what to wear to a dinner date next time? We rounded up in this post our favorite dinner date outfit ideas and style tips to help you out!
So in this list, you can find style tips and outfit ideas for any occasion and any style, from romantic dinner date outfit ideas to casual dinner date outfit ideas, from spring to winter, from first date outfit to dinner to the dinner date outfits for a fancy restaurant, you can find your favorite inspiration and ideas for your next date night with your lover or your close friends!
Love jeans and pants? We cover them too! So you will find the best ways and tops to pair with your favorite jeans or pants to look stylish for your next dinner date!
All the outfits in this post are shoppable directly from our favorite retailers. So scroll down to check these outfits, click on the "Shop The Look" link below each outfit to check the prices and more details, and don't hesitate to pin the ideas you like.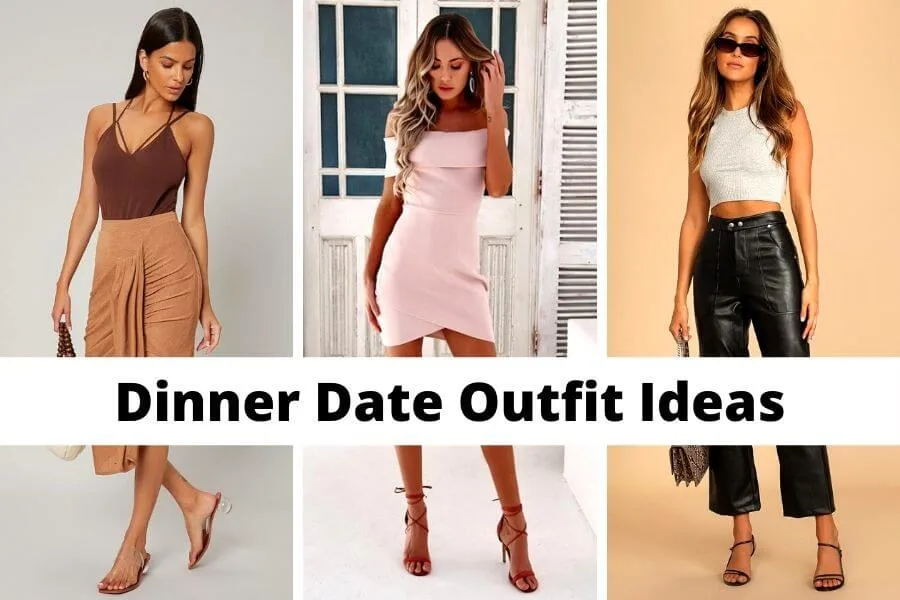 This post may contain affiliate links, which means I'll receive a commission if you purchase through my link, at no extra cost to you. Please read the full disclosure here.
This post is all about dinner date outfit ideas.
Romantic Dinner Date Outfit Ideas
A feminine dress is the best choice for your romantic dinner date or a special occasion, such as the Valentine's date, your anniversary, or birthday dinner. Red is the first choice. But if you are preferring a little black dress, we recommend you try some sexier and unique designs other than a simple classic one to add more sparks to your date night.
You can also choose cute midi dresses or mini dresses with subtle print for your romantic night. They are especially suitable for a vacation dinner date or a beach dinner date.
Show off your best assets such as beautiful and gentle necklines and shoulders and long legs with these stunning off shoulder designs, wrap belted details, or uniquely beautiful hems. Pair the clothes with the most comfortable high heels and your favorite statement earrings, and complete the look with sexy heels!
Red Midi Dress
Beige Cut Out Midi Dress
Red Floral All Over Print Midi Dress
Purple Floral Short Dress
Sexy Black Lace Slip Midi Dress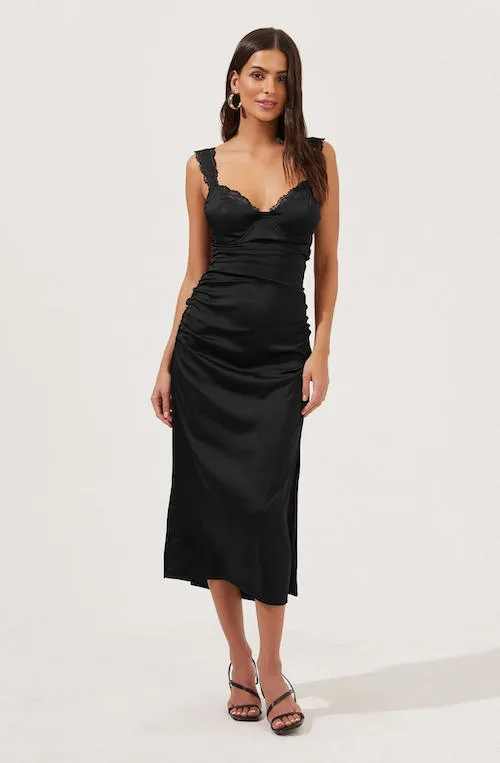 Bubble Sleeve Cutout Mini Dress
Purple Floral Off Shoulder Maxi Dress
Green Cold Shoulder Mini Dress
Pink Burnout Floral Skater Dress
Dinner Date Outfit Ideas For A Fancy Dinner
A chic cut solid color dress or jumpsuit is a great option for a fancy dinner date. They look expensive and stylish. Pair them with classic hoop earrings and a small shoulder bag and you are all set!
If you are wearing a skirt, we suggest you choose a top and accessories with the same color schemes, so they will match the skirt well and also show your good fashion taste with a chic look.
Love floral print? The navy blue is the new dark, and a navy blue dress with a floral print would be one of the best options. It looks elegant and feminine, perfect for a fancy dinner date.
Pink Off Shoulder Mini Dress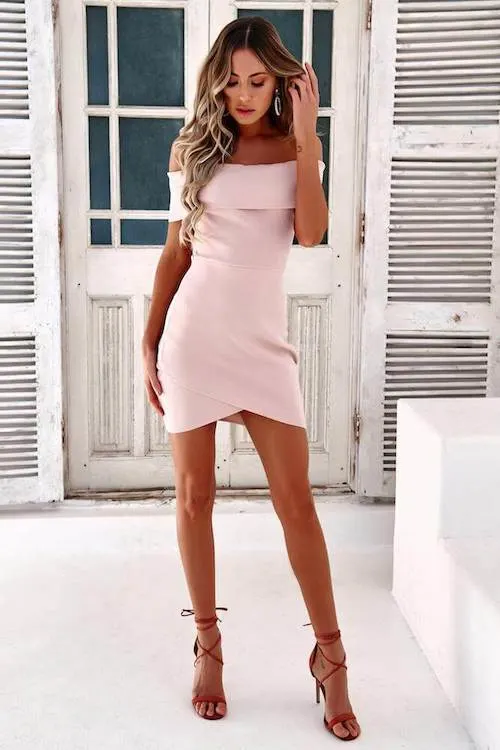 Brown Cami Top + Tan Wrap Midi Skirt
Black Off Shoulder Jumpsuit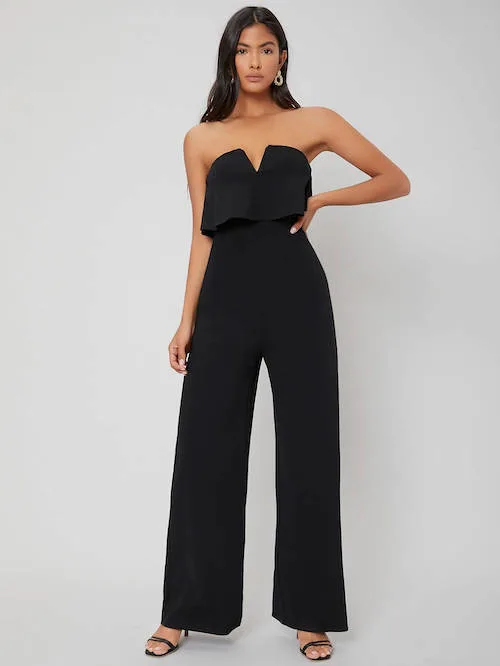 Coral Cami Mini Dress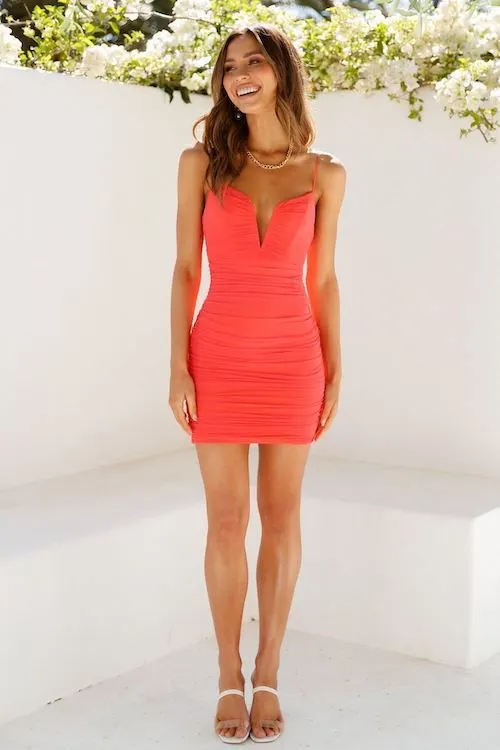 Navy Blue Floral Print Satin Wrap Dress
Black Off-the-Shoulder Bodycon Dress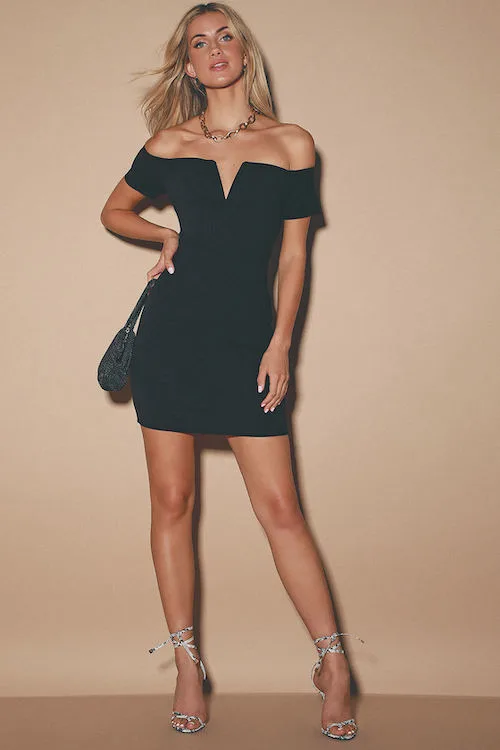 Satin Cami Top + Black Flared Jeans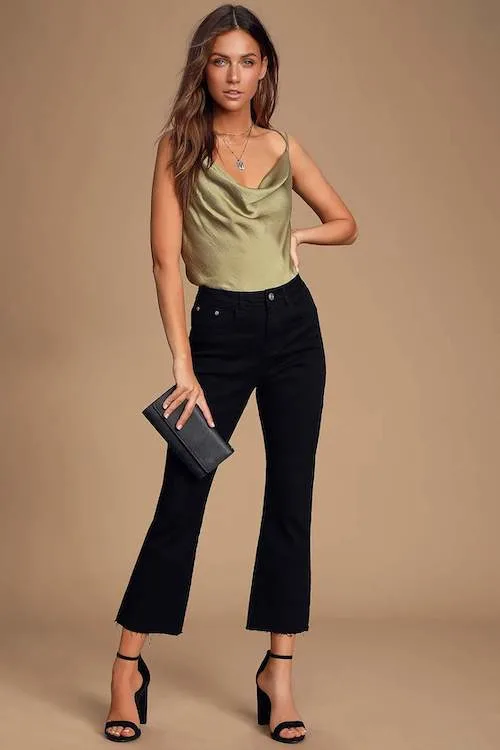 First Dinner Outfits: First Date Outfit To Dinner
Although a little black dress is a classic choice for a first date to dinner, we strongly recommend you try an outfit with pants or jeans to make you feel more comfortable and confident to make a good first impression on the date!
Pair your favorite pants or jeans with a cute top or a feminine top, but keep the mystery without showing too much skin. A top with a sweetheart design or silk-like fabric is perfect.
Wear a pair of delicate statement earrings or simple chubby hoops to show your personal style, and you would look stylish and cute for your first dinner date to win you a second date!
One perfect outfit formula for a first dinner date is to pair your favorite jeans with a silk or satin cami top. This outfit is feminine, sexy, and elegant, suitable for a formal and semi-formal, and even casual dinner date, and would surely make great first impressions.
Love skirts for a casual dinner date? A sexy leather pencil midi skirt is perfect for almost every type of body shape and offers you the best sexy casual look.
And finally, please wear comfortable shoes for your first date, keep your makeup neutral and clean without any dramatic details, and be confident and show your best style!
Black Ruched Sweetheart Neck Bodysuit + Wide Leg Pants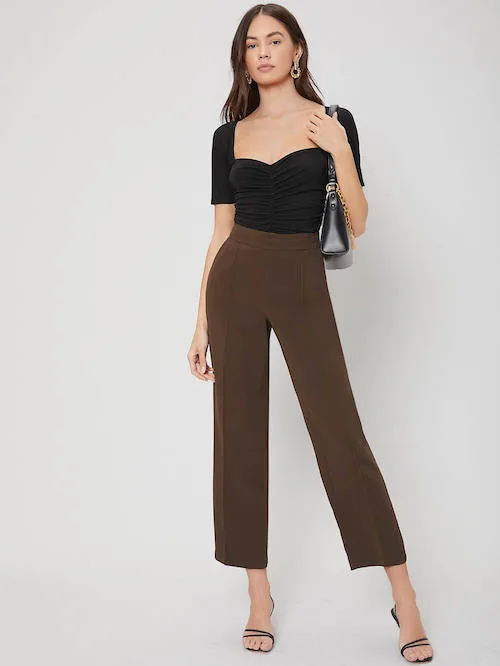 White Top + Black Pants
Peplum Top + Flared Jeans + Strappy Sandals
Satin Wrap Front Top + Dark Jeans
White Tank Top + Black Leather Pencil Skirt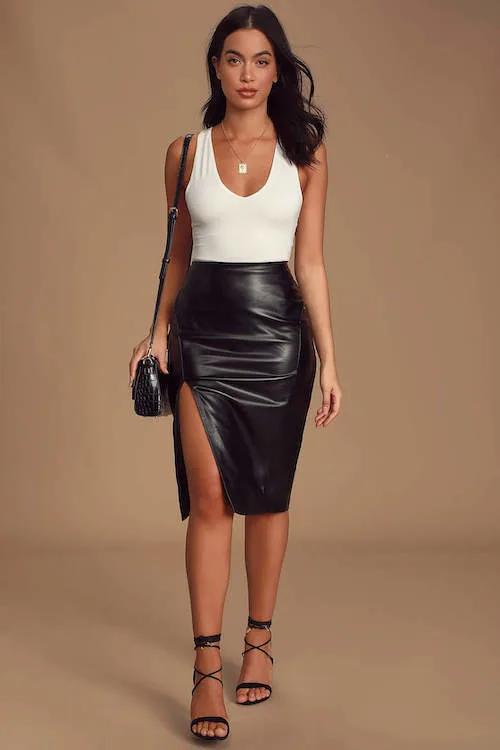 Black Satin Cami Top + Wide Leg Pants
Casual Dinner Date Outfit Ideas
Add a little bit more of passion toward the fashion trends and show your different personalities to add more sparks to your casual dinner date with your lover, friends, or family.
Cute mini dress, sheer top, lace long sleeves blouse, leather pants, your favorite pair of jeans, casual T-shirt, oversized blazer, are all the staples to create a perfect casual dinner date capsule wardrobe.
We also encourage you to embrace a little touch of the 90s or 80s vibes in your casual dinner date outfits, from darker wash denim, maxi slim dress, cropped fitted cardigan, pearl earrings, to a 90s style hairstyle. They are retro, warm, always reminding people of the good old time, and will make your date look more relaxed and romantic.
Another good choice is to choose a classic and simple dinner date outfit design in which you always look great, but choose a casual feel fabric this time.
For example, instead of a satin or silk dress, choose a cotton or linen one to add the casual vibe in a minute to your date looks.
Or you can change your high heels or boots to white sneakers. They are great outdoors casual date shoes, and you can embrace a more casual dress code for a great time. You can also prepare an extra pair of shoes in case you need to change venues during the night.
Orange Floral Print Ruffled Long Sleeve Mini Dress
Cream Dotted Sheer Long Sleeve Button-Down Shirt + Skinny Jeans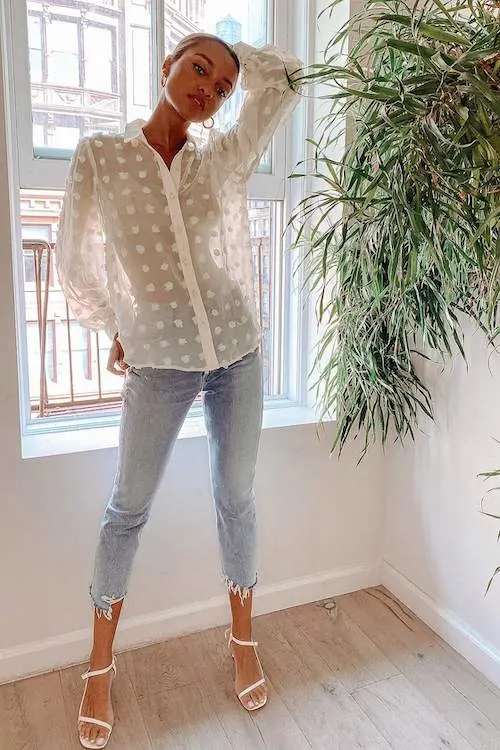 Taupe Lace Long Sleeves Peplum Top + Black Leather Pants
Red Off Shoulder Sweater + Blue Skinny Jeans
Champagne Satin Crop Top + Straight Leg Jeans
Brown Long Sleeves Crop Top + Black High Rise Distressed Cropped Skinny Jeans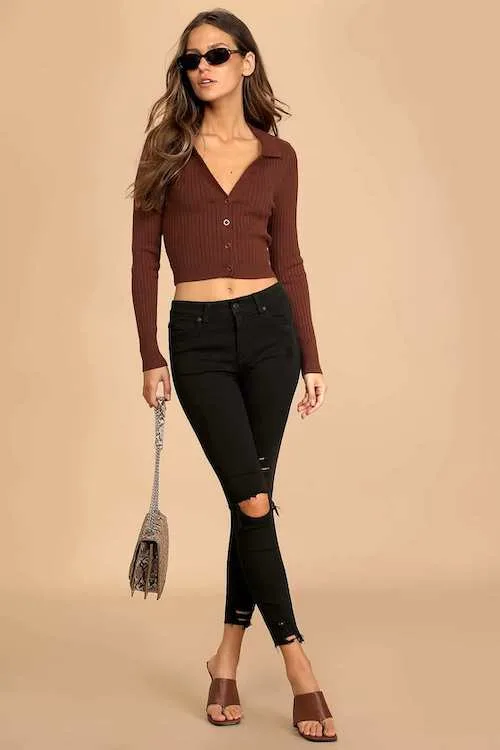 Casual T-shirt + Leather Mini Skirt
Cropped Tank Top + Leather Pants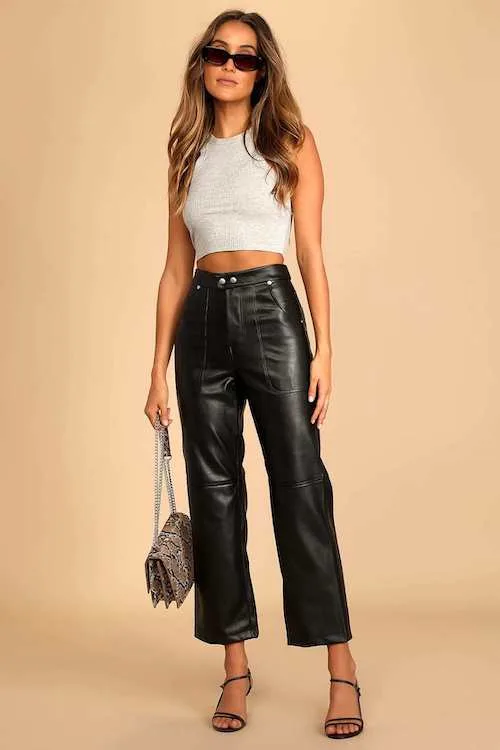 Dark Green Mini Dress
Black Satin Oversized Blazer + Satin Corset + Jeans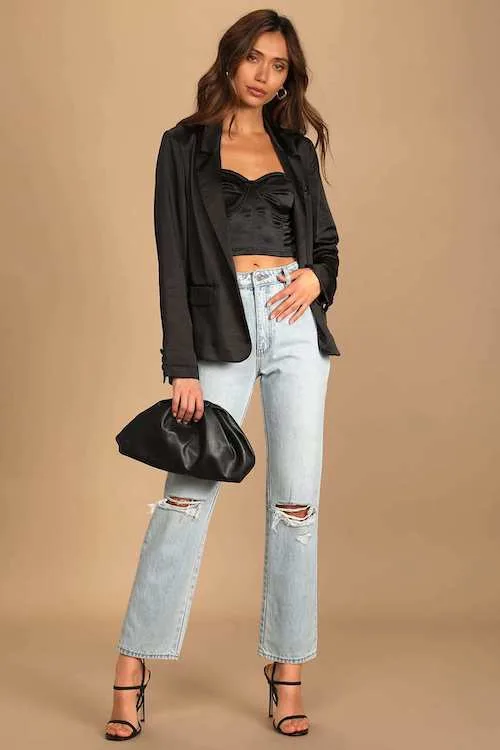 Cotton Blend Twist Top & Skirt Set
V Neck Button Front Twist Dress
Black Blazer + Black Mini Dress + Black Boots
Cut Out Slip Dress
Silk Halter Top + Silk Pants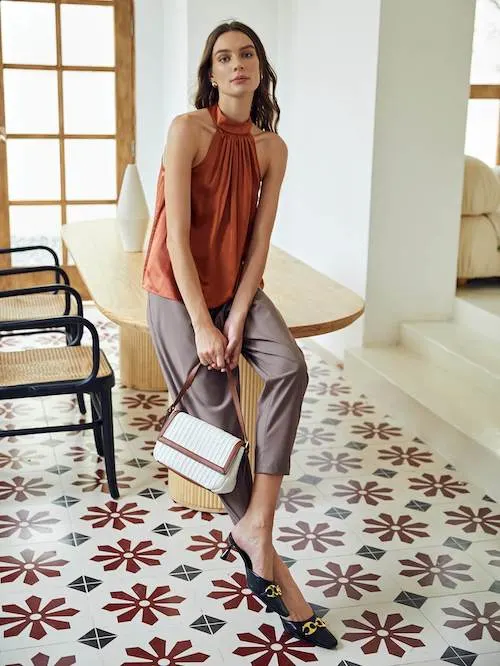 Spring Summer Dinner Date Outfit Ideas
Yellow, red, white and light green are the best colors for a spring summer dinner date outfit. Keep your looks vibrant and flirty with a cute dress in these colors and comfortable fabric.
And don't forget to play with the unexpected mix in your spring summer dinner date attire. If it is a casual dinner date, why not change your classic look with high heels or strappy sandals into an outfit with a pair of sneakers? They look cute with your most delicate dresses and they are super comfortable, and help make sure you have quality time together.
For the summer dinner date, you can also bring a straw purse to make it full of vacation vibe to enjoy the night.
Yellow Lemon Print High-Low Midi Dress
Red Floral Cami Mini Dress
Chocolate Satin Belted Cami Dress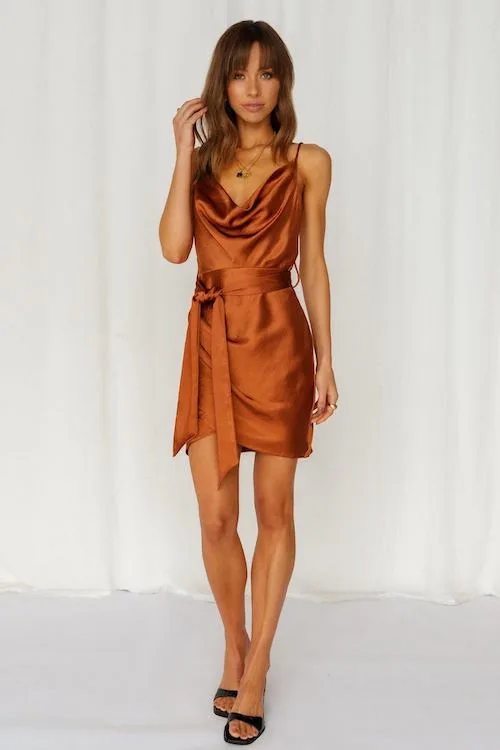 Rose Long Sleeves Belted Mini Dress
Red Off Shoulder Ruffles Mini Dress
White Long Sleeve Tie-Front Skater Dress
Fall Date Night Outfits To Dinner
A belted sweater dress in fall colors is perfect to create a cozy and romantic look for your fall date night, and they look romantic under candlelight.
We also love black lace dresses. They are sexy in an elegant way and still look amazing inside of a long cold in colder months. Pair them with simple big hoop earrings or pearl drop earrings, you will look gorgeous with a chic aesthetic.
Besides, a leather skirt is definitely one staple in our fall date wardrobe! It is so versatile and can make almost any top into a sexy and cute date outfit. Choose a cozy sweater, a uniquely designed top, or a beautiful velvet top to pair with it for your date-night outfits. And wear a pair of nice knee high boots or ankle boots to complete the look.
Want more cozy ideas? Add a lightweight jacket. It is as warm as a long cozy cardigan but is easier to deal with. And it can amazingly help to modify the body shape and makes you slimmer, and is super stylish!
Cream Belted Sweater Midi Dress
Black Lace Sheath Dress
Cream Puff Sleeve Sweater + Leather Skirt
Velvet Single Sleeve Bodysuit + Black Leather Skirt
Velvet Top + Jeans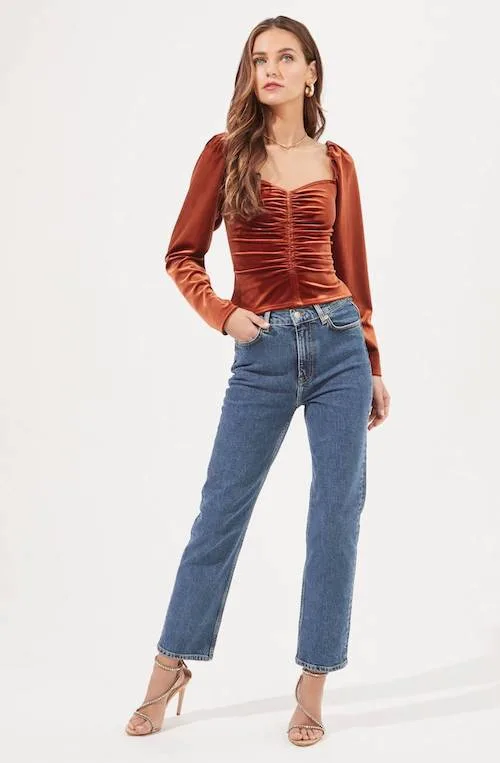 Cozy Sweater + Black Skirt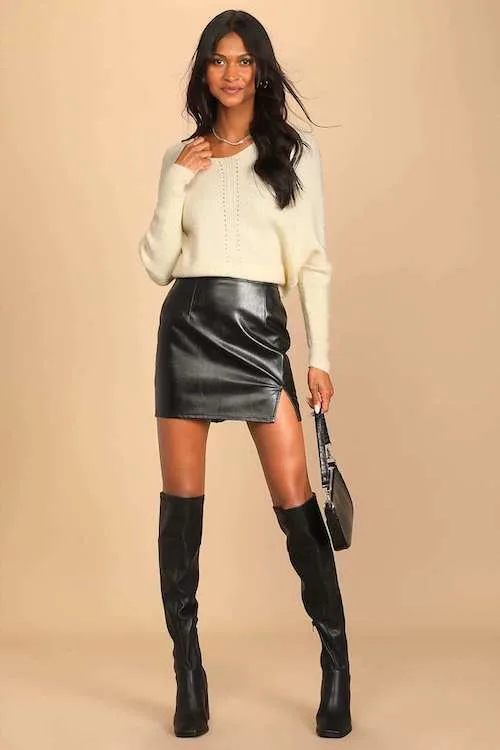 Olive Oversized Lightweight Jacket + Black Mini Dress + Boots
Winter Dinner Date Outfit Ideas: What To Wear To A Cold Weather Dinner Date
Wear a pair of knee-high boots or even black tights to deal with the cold weather. Complete the look with simple chic earrings, layered necklaces, and a cute mini purse with a chain shoulder strap.
Black is so suitable for a winter date and chic black outerwear can help create any elevated look you will love for the winter dinner date. Add a blazer or a faux fur coat to make it a fancy date outfit even with simple accessories.
Alternatively, you can wear a cream faux fur long coat. It is warm and cute enough to make you so confident to show your best self and enjoy a good time.
Slip Dress + Black Blazer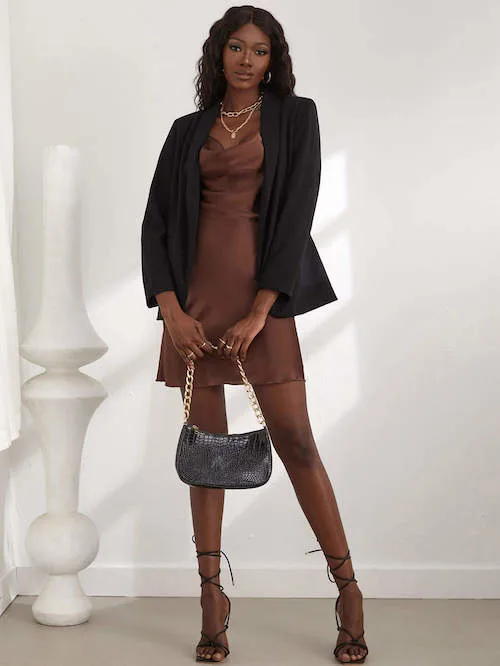 Neutral Color Sweater Dress + White Knee Boots
Black Faux Fur Coat + Black Mini Dress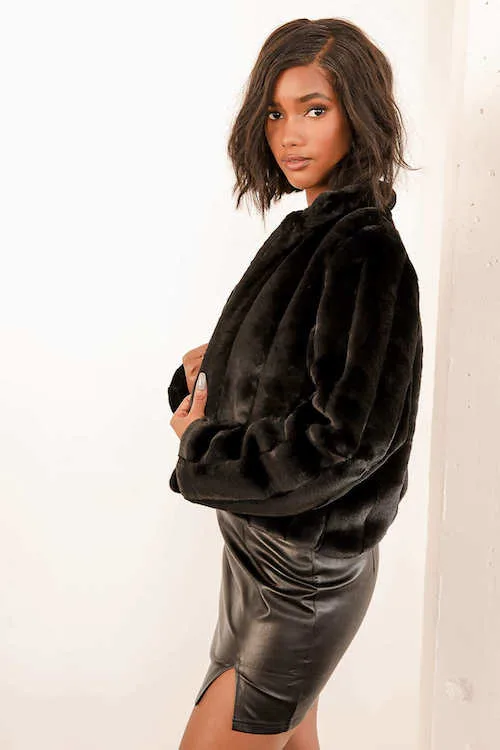 Black Leather Jacket + Black Top + Animal Print Midi Skirt + Ankle Boots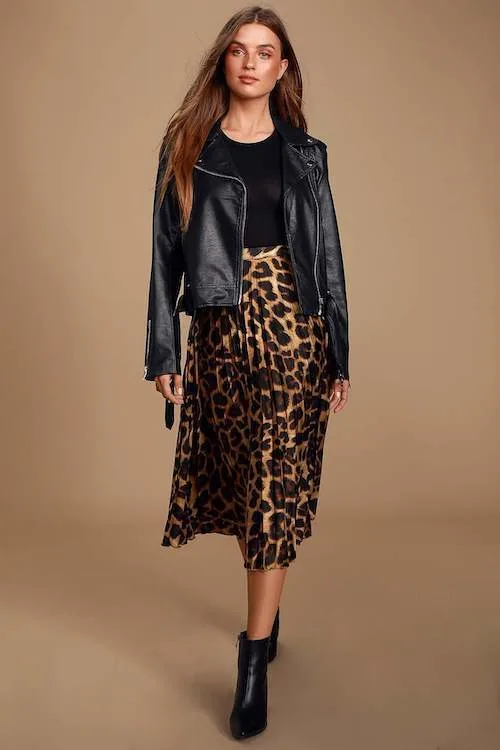 White Faux Fur Long Coat + Mini Dress + Black Boots
This post was all about dinner date outfit ideas.
About The Author
Tracy is an experienced personal stylist, shopping expert, and fashion & lifestyle blogger. She has been featured on Time Magazine, Bustle, Best Life, Glam, The Zoe Report, Mic, and GOBankingRates, for her insights on fashion, beauty, home decor, and lifestyle. Read More
Related Posts: